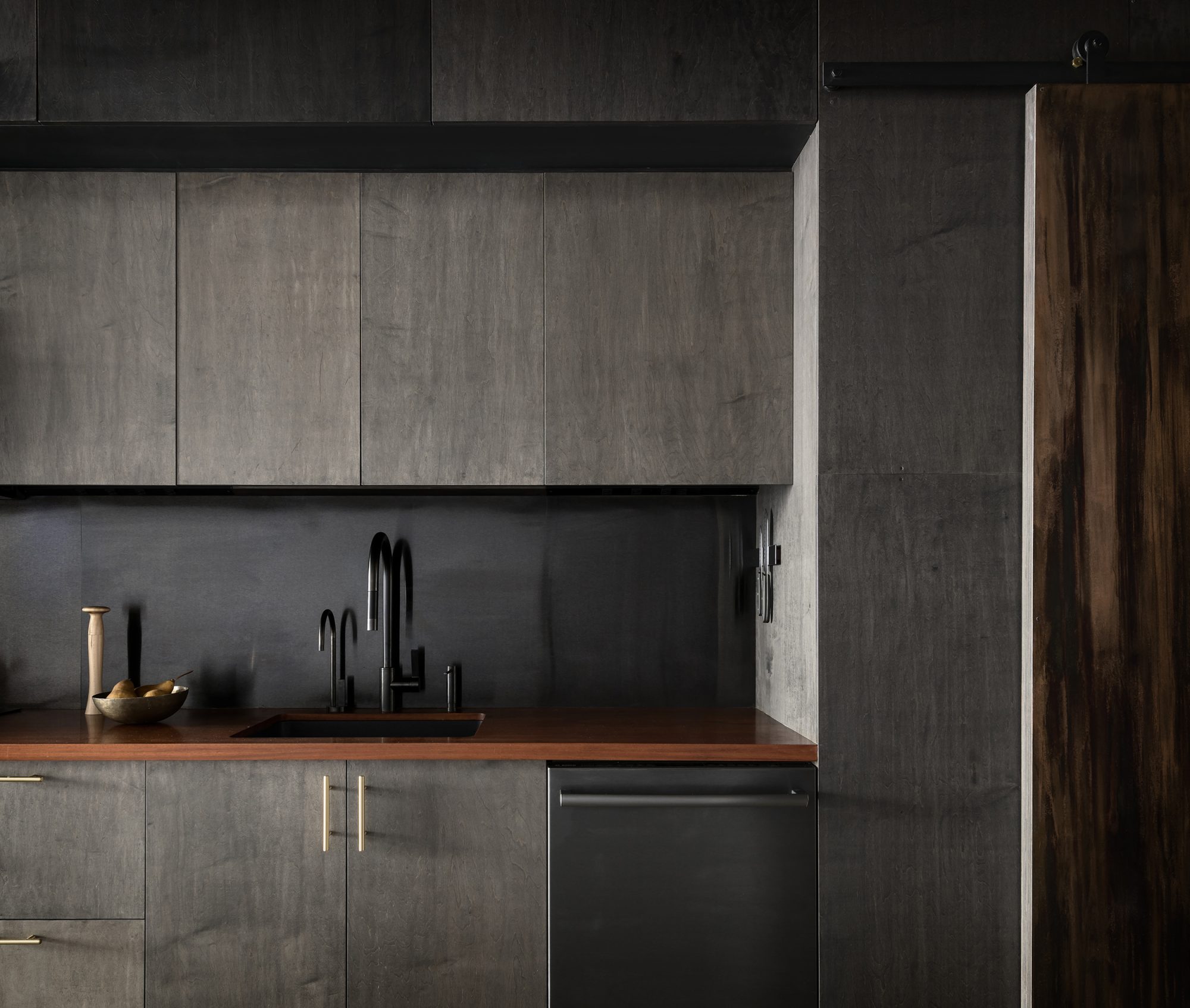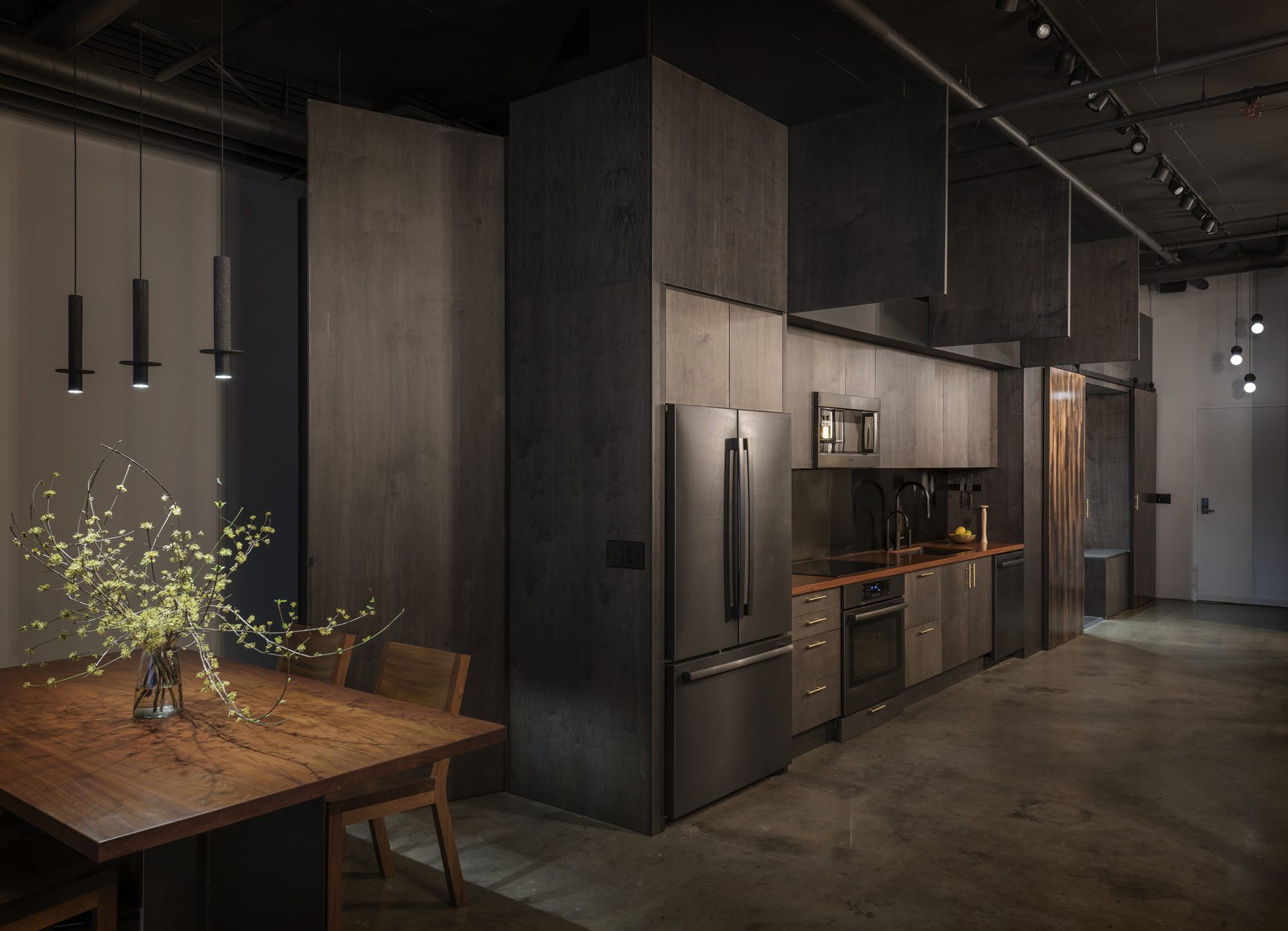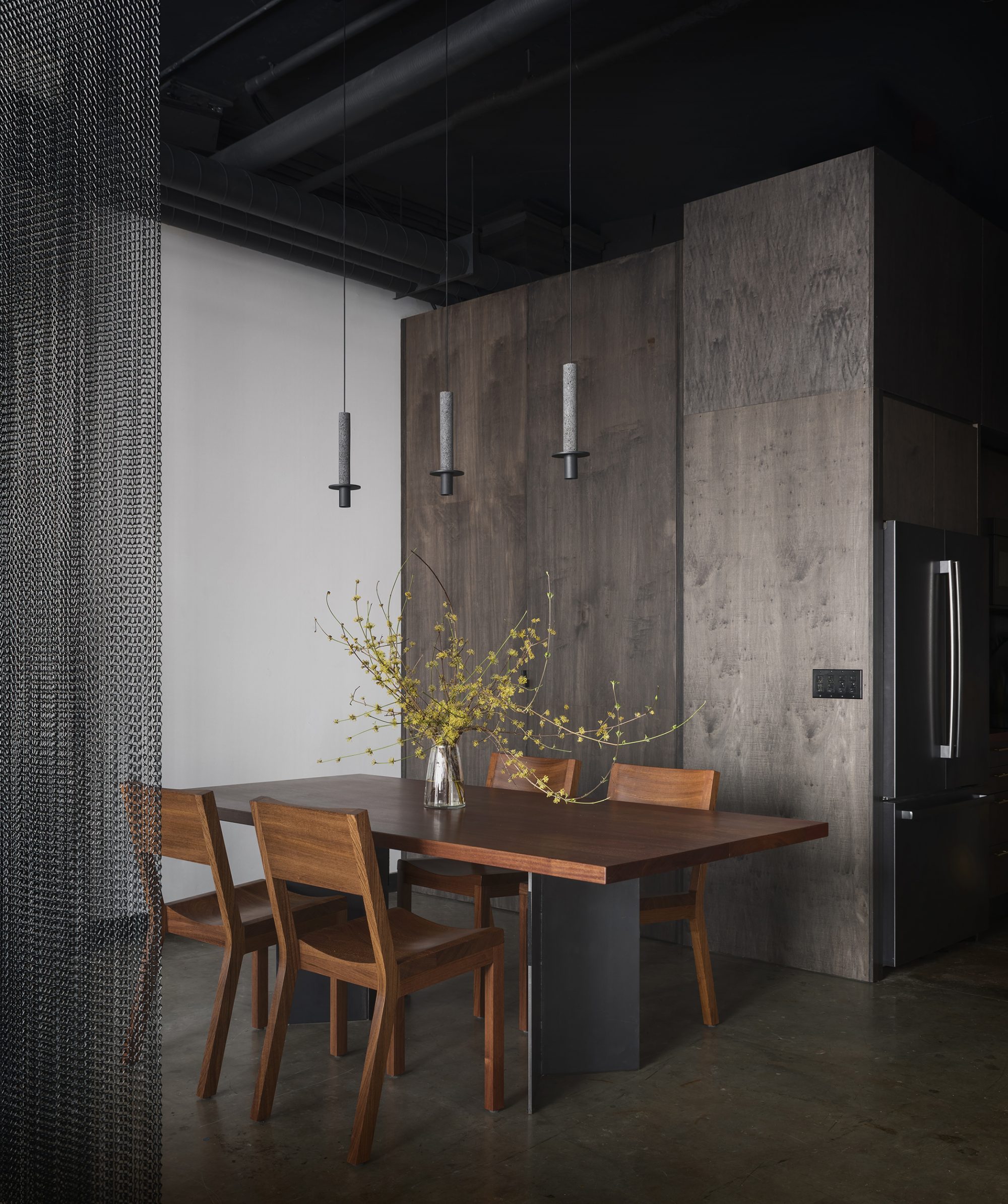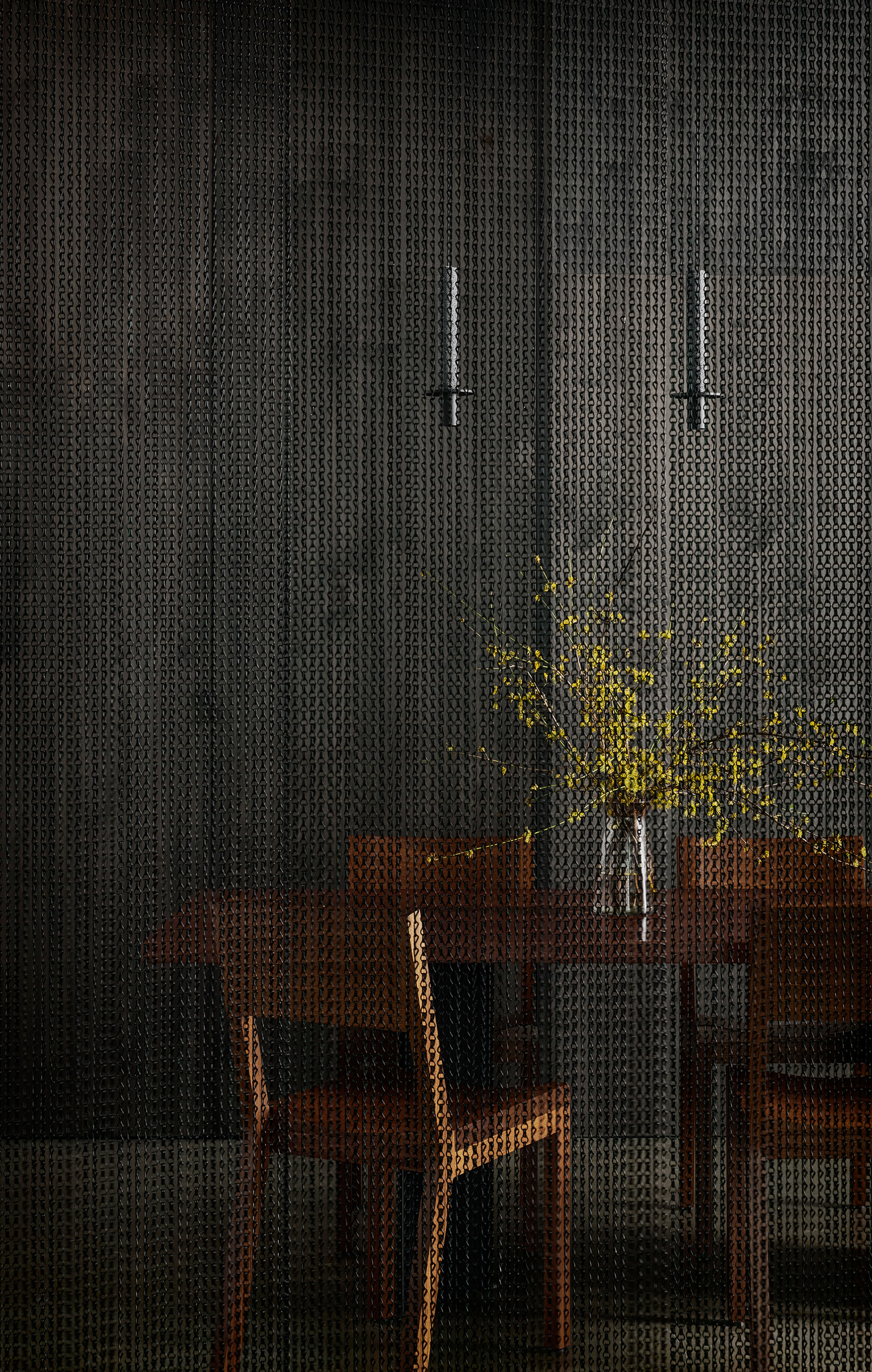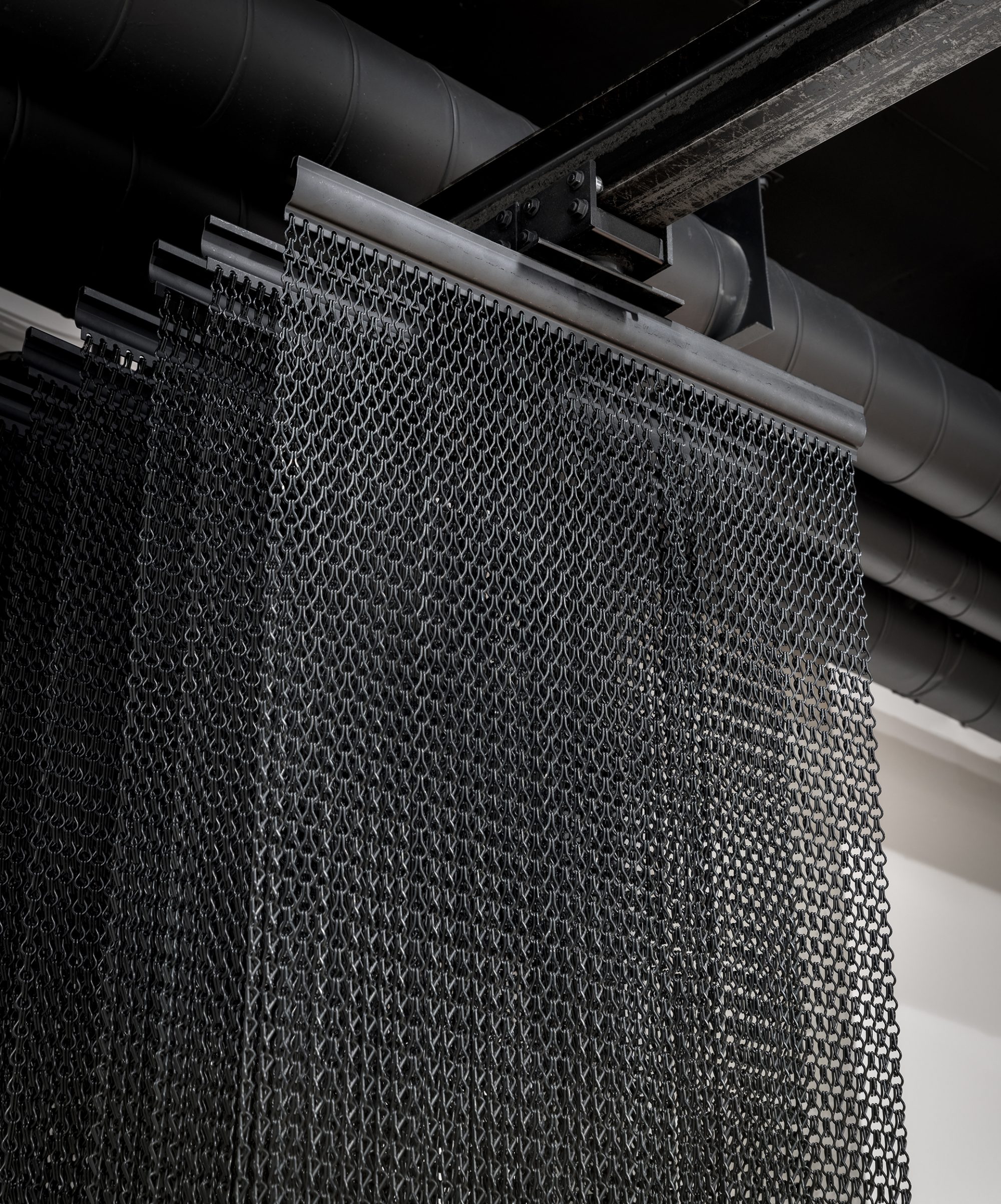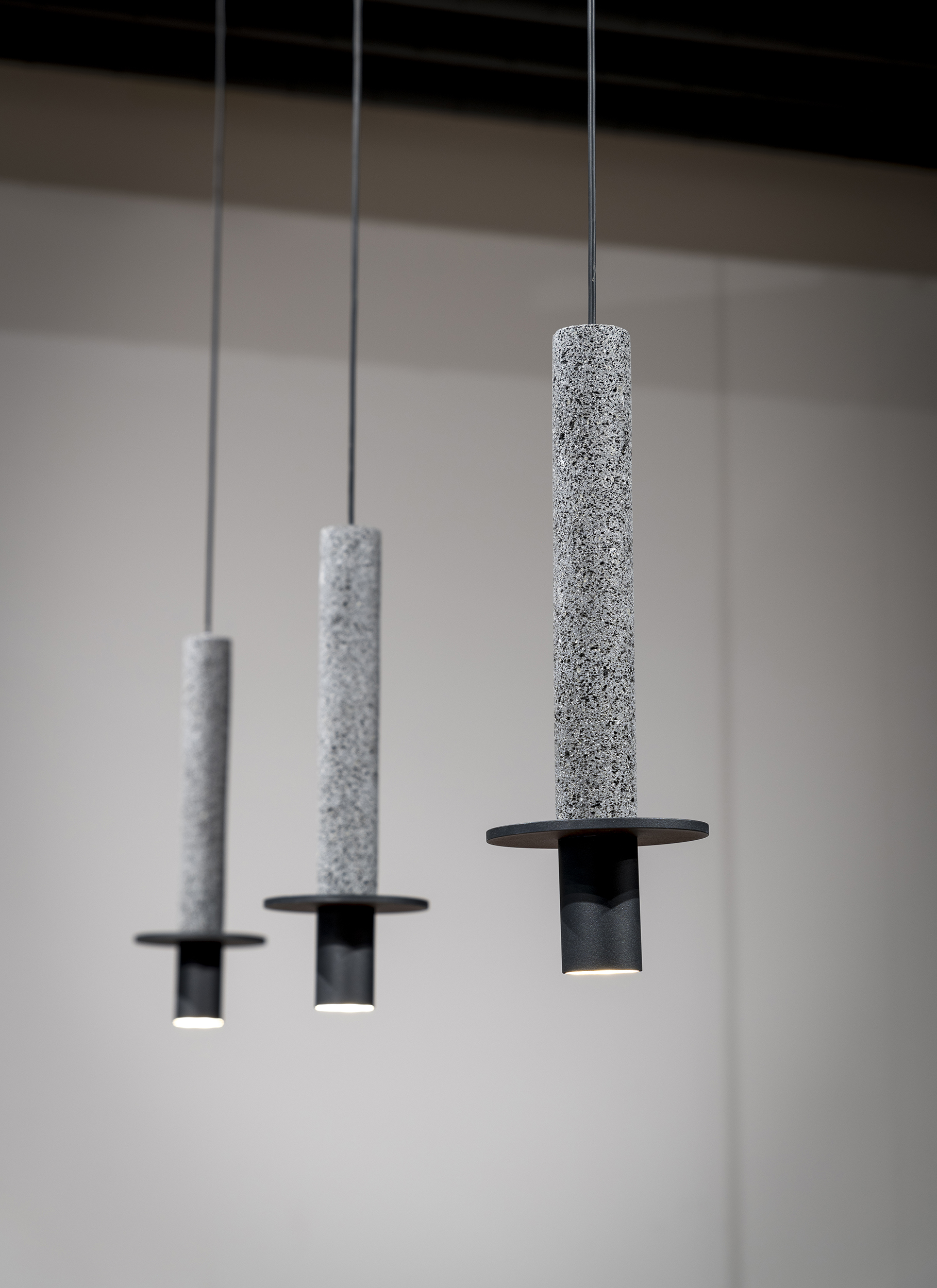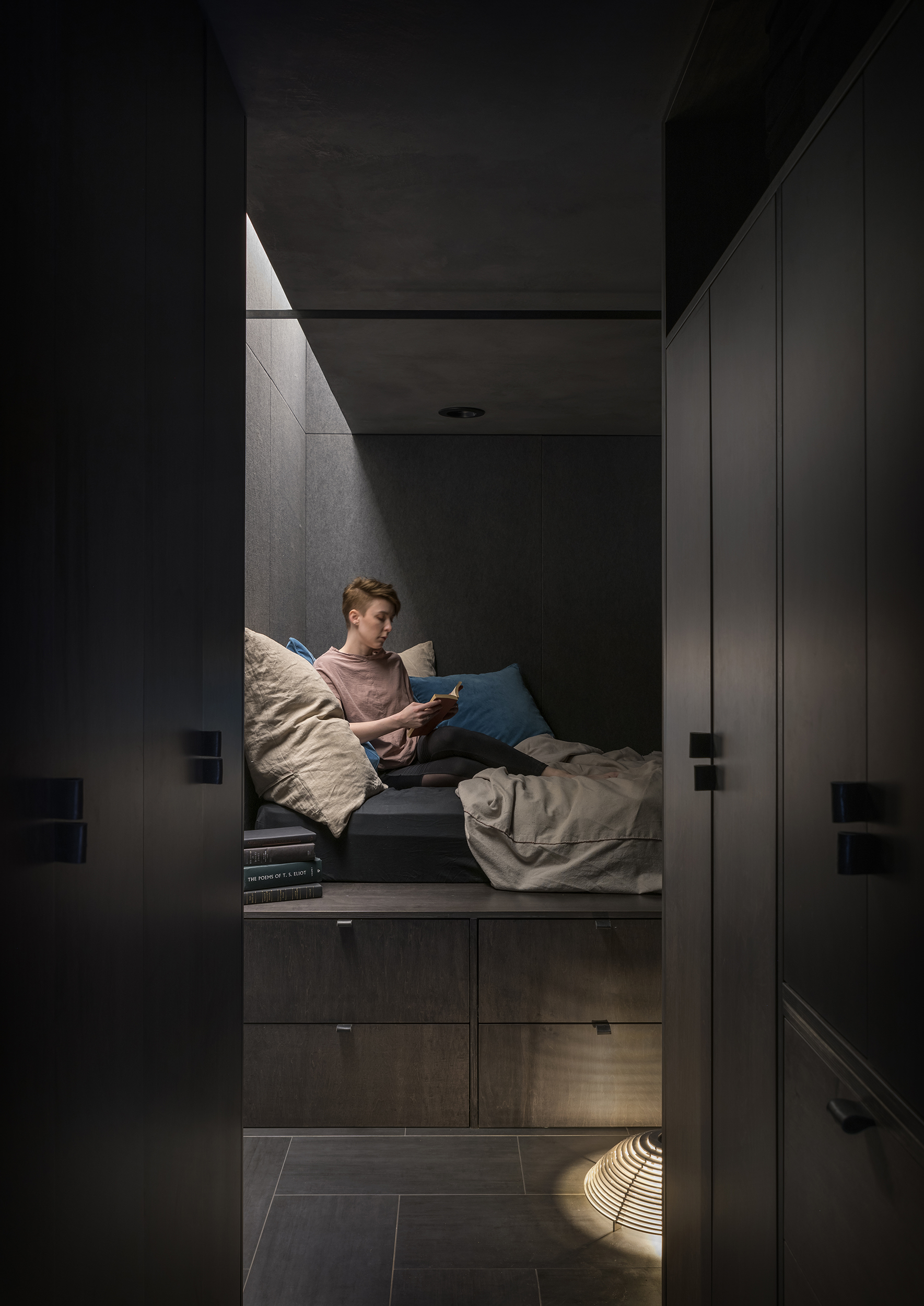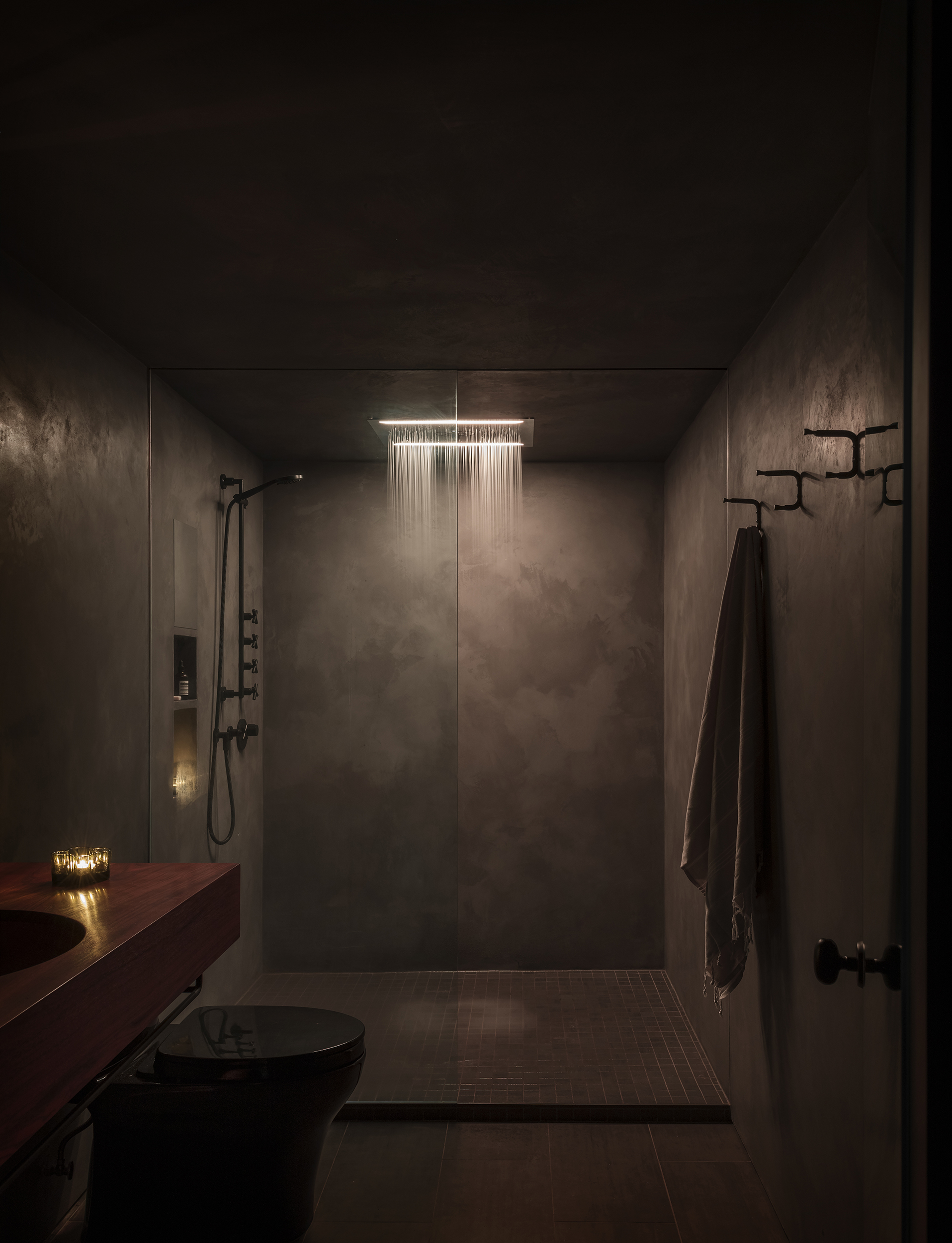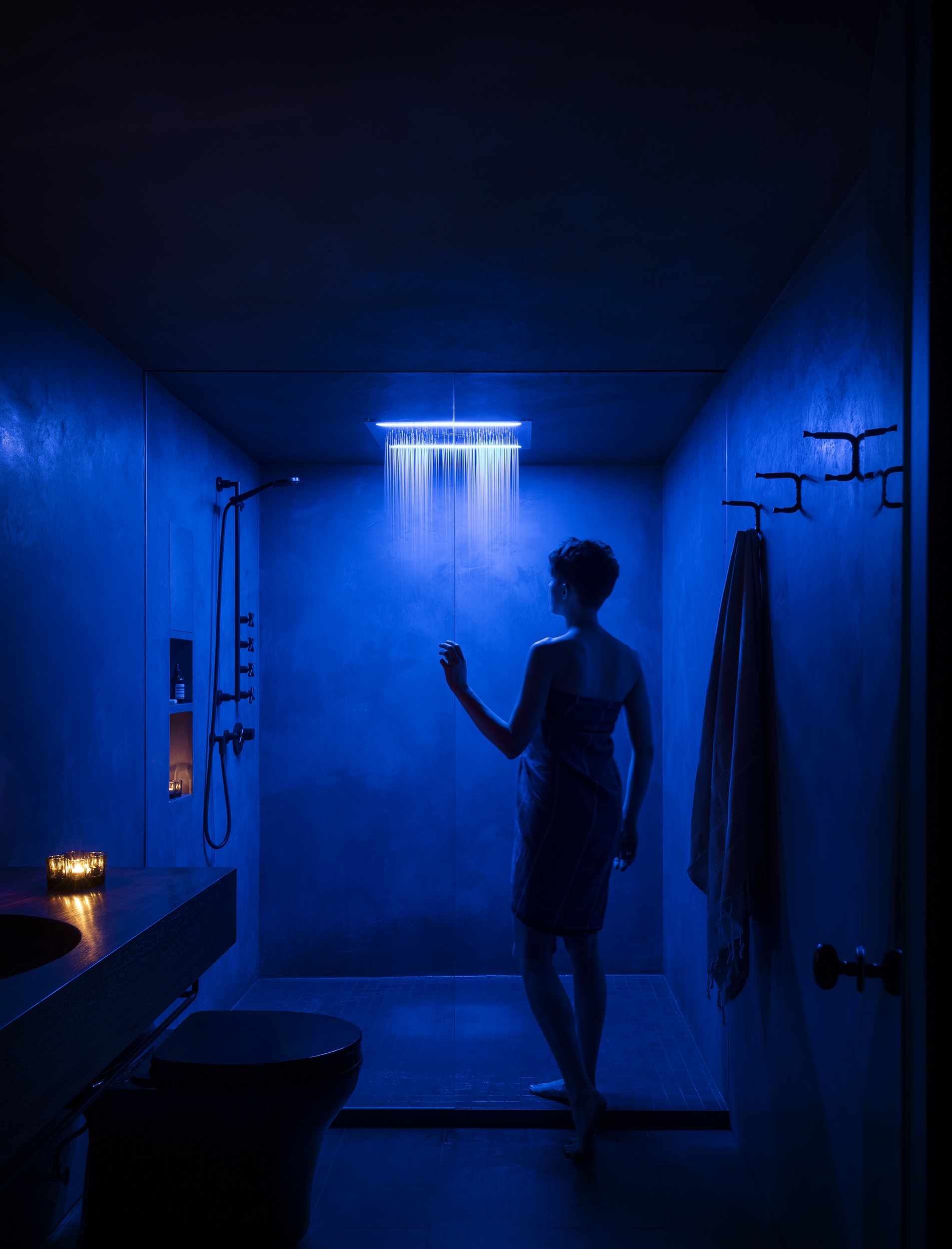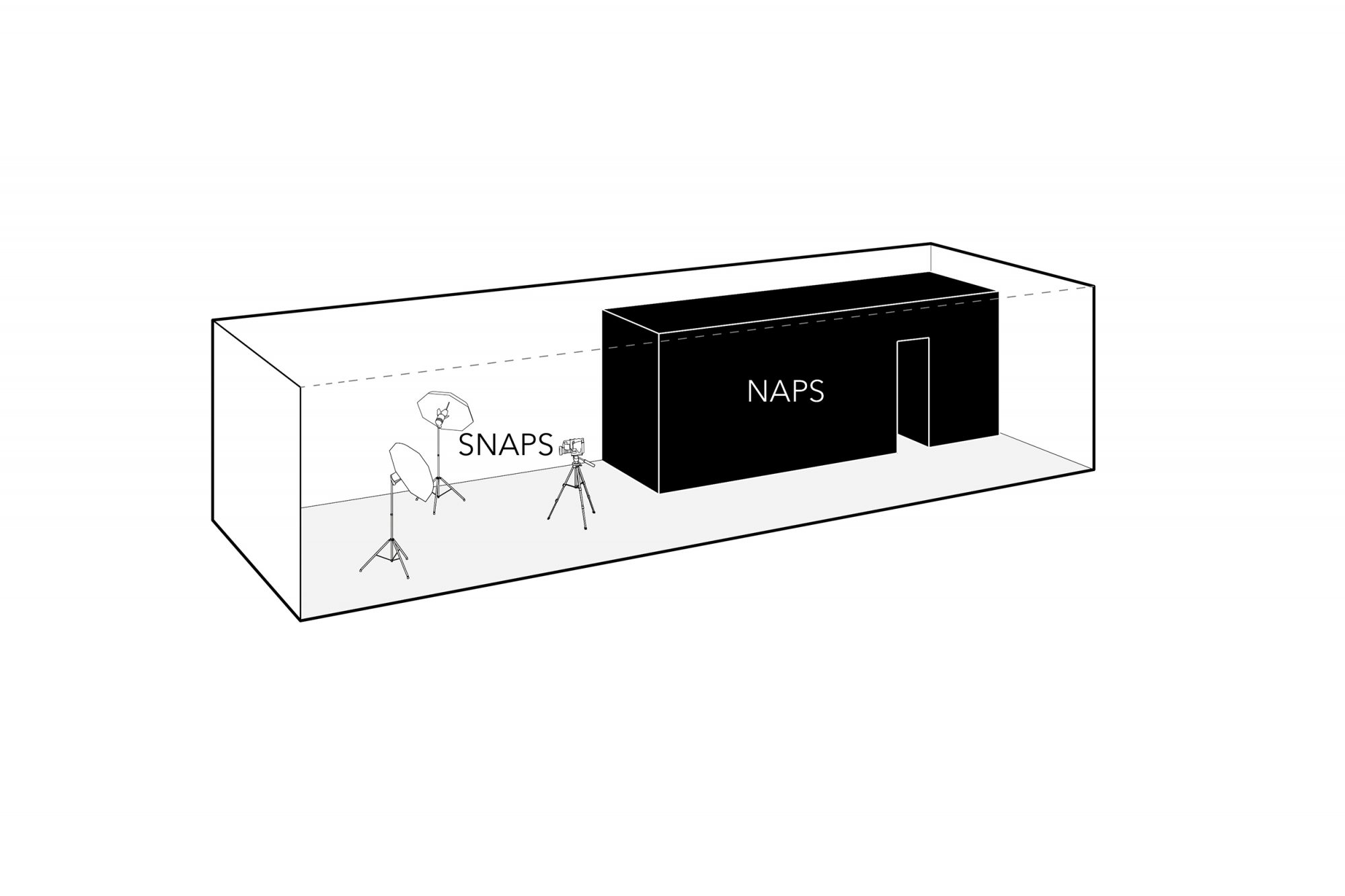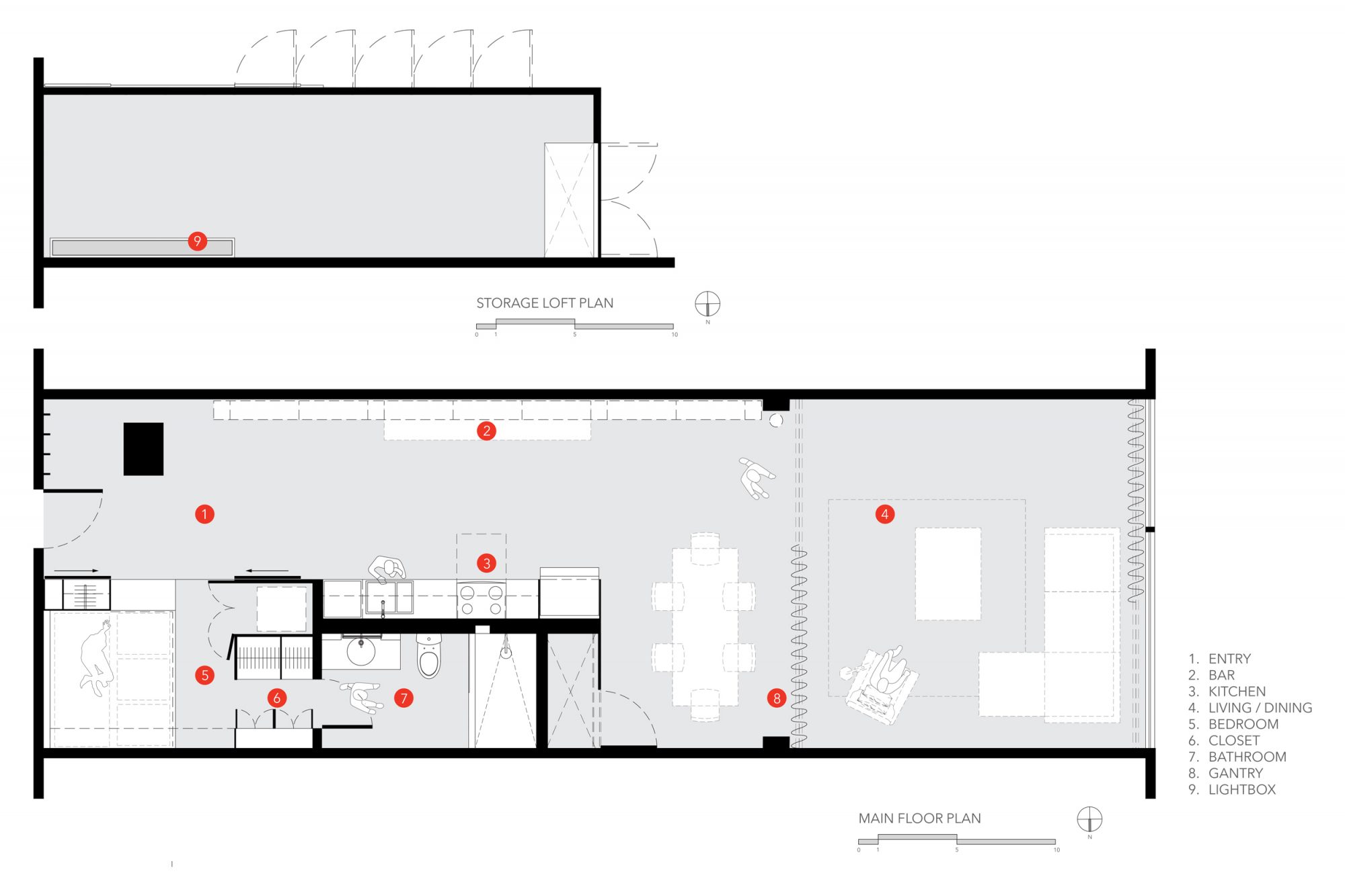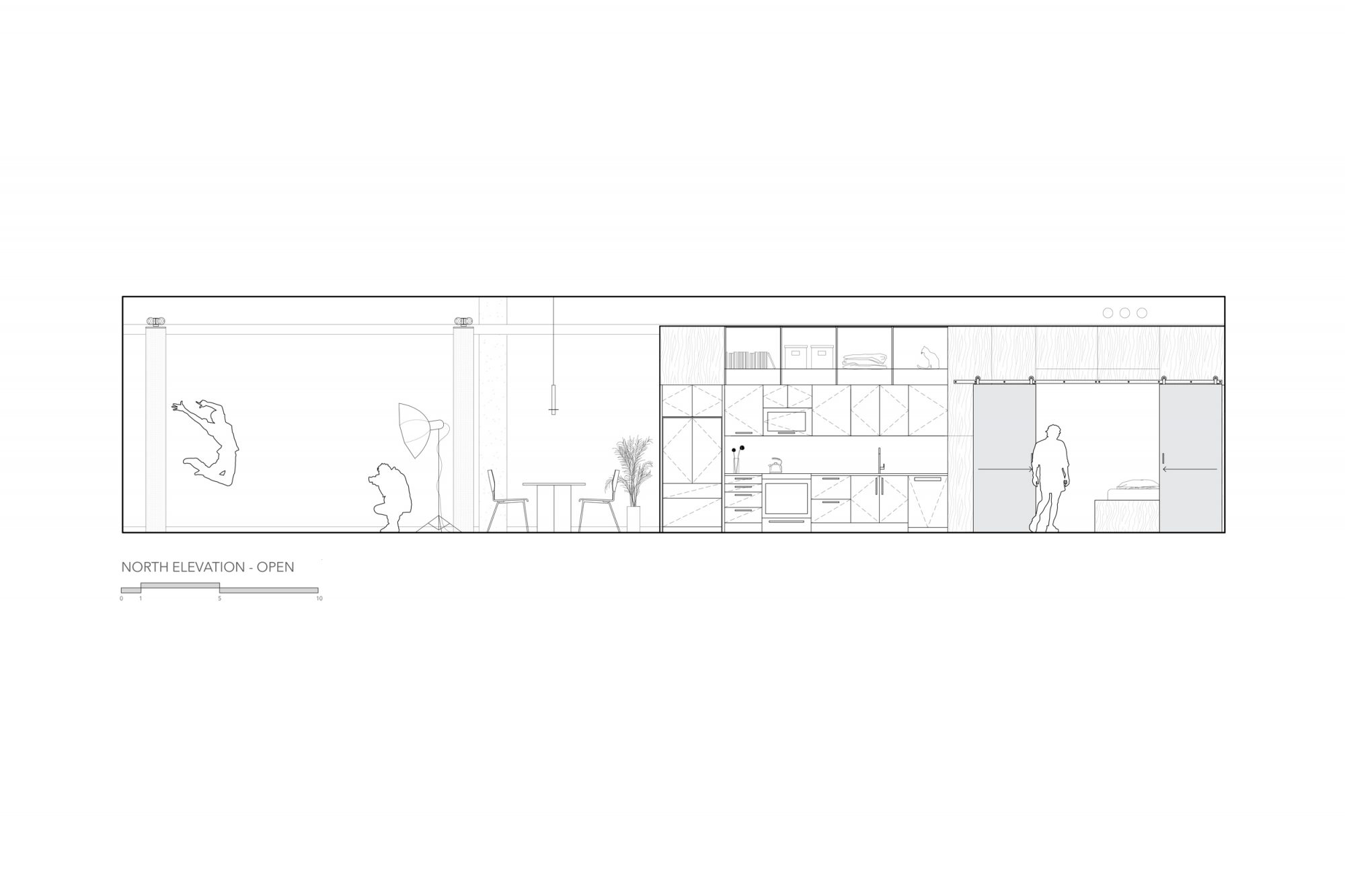 WESTERN STUDIO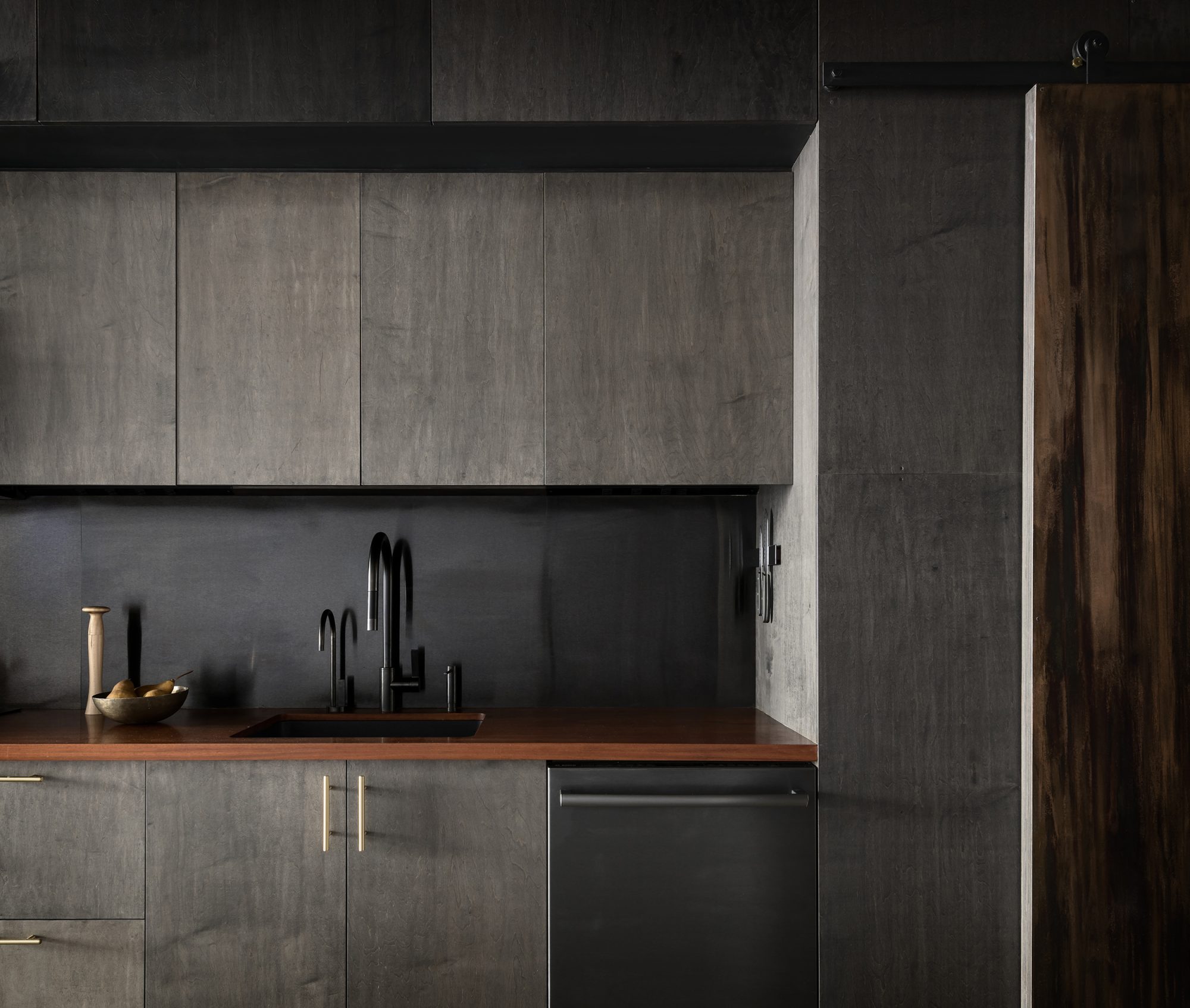 A repurposed commercial unit in Seattle's Belltown neighborhood becomes a photography studio by day and sleeping quarters at night.
ARCHITECTURE TEAM
Gentry / O'Carroll
Yuchen Qiu
Ben Kruse
STRUCTURAL ENGINEER
J Welch Engineering
CONTRACTOR
Sparrow Woodworks
RECOGNITION
AIA Northwest and Pacific Region Merit Award
The transformation of this existing commercial unit into a live/work space started with the designation of the two primary functions: photography studio and sleeping quarters aka "snaps and naps". Our client is a software engineer by day, photographer in the evenings, and host to social gatherings on the weekends and really wanted to use his living space in a variety of ways.

We remodeled and expanded the existing kitchen and bathroom spaces to all be housed in one box or cocoon space that could be closed off from the rest of the open floor plan. This box is built out with a multitude of concealed storage both above the upper platform and in and around the sleeping nook. The new insertion is built using stained plywood at the exterior, a felt lined bedroom, and a bathroom completely rebuilt with a new lining of venetian plaster. The dark muted palette creates an inviting backdrop to the open plan living space. Custom details are visible throughout the interior. The sleeping nook features a 'skylight' above the bed which allows light and ventilation into the space via the combination of a concealed light box and fans. The neutral grays of the exterior continue through to the plaster of the bathroom interior with a custom carved Jatoba sink and vanity adding warmth and color. Black Dornbracht fixtures are used both in the bathroom and kitchen. A new custom made dining table with top to match the Jatoba kitchen counter and bathroom vanity is accompanied by "Hanko Chairs" from Chadhaus. The photography studio utilizes a steel gantry which can hold various backdrop panels to divide the shoot space at varying depths from the dining room and kitchen.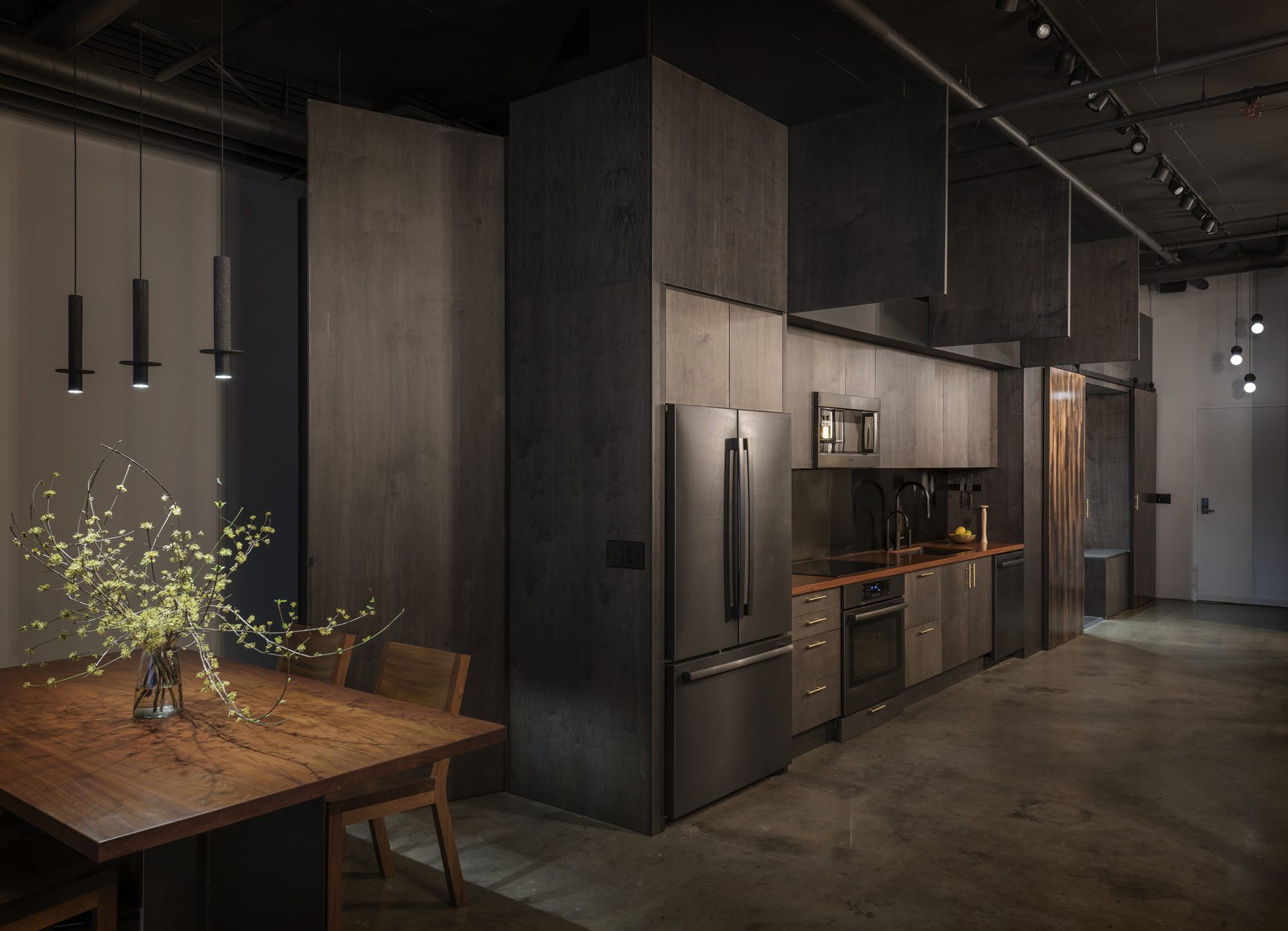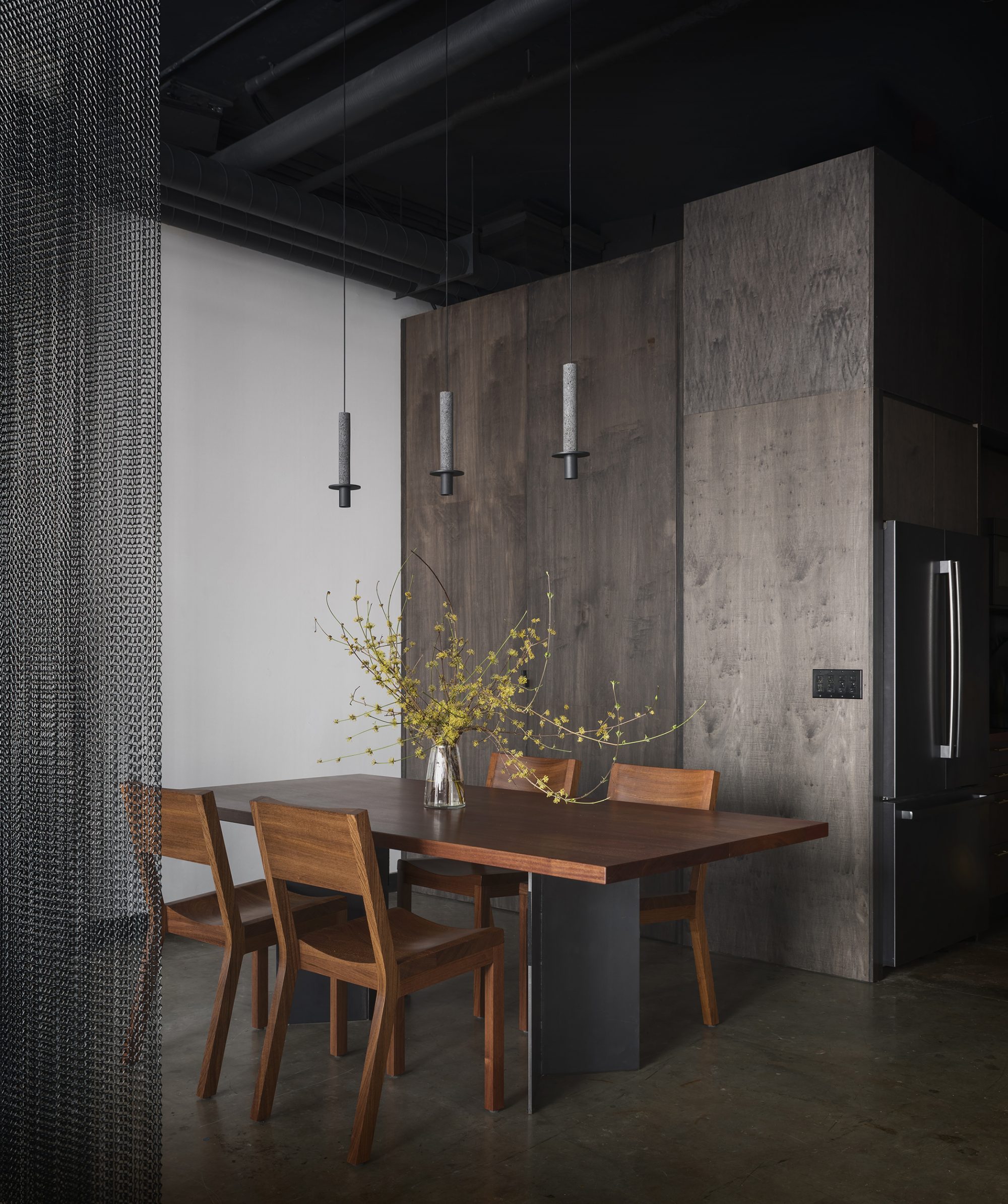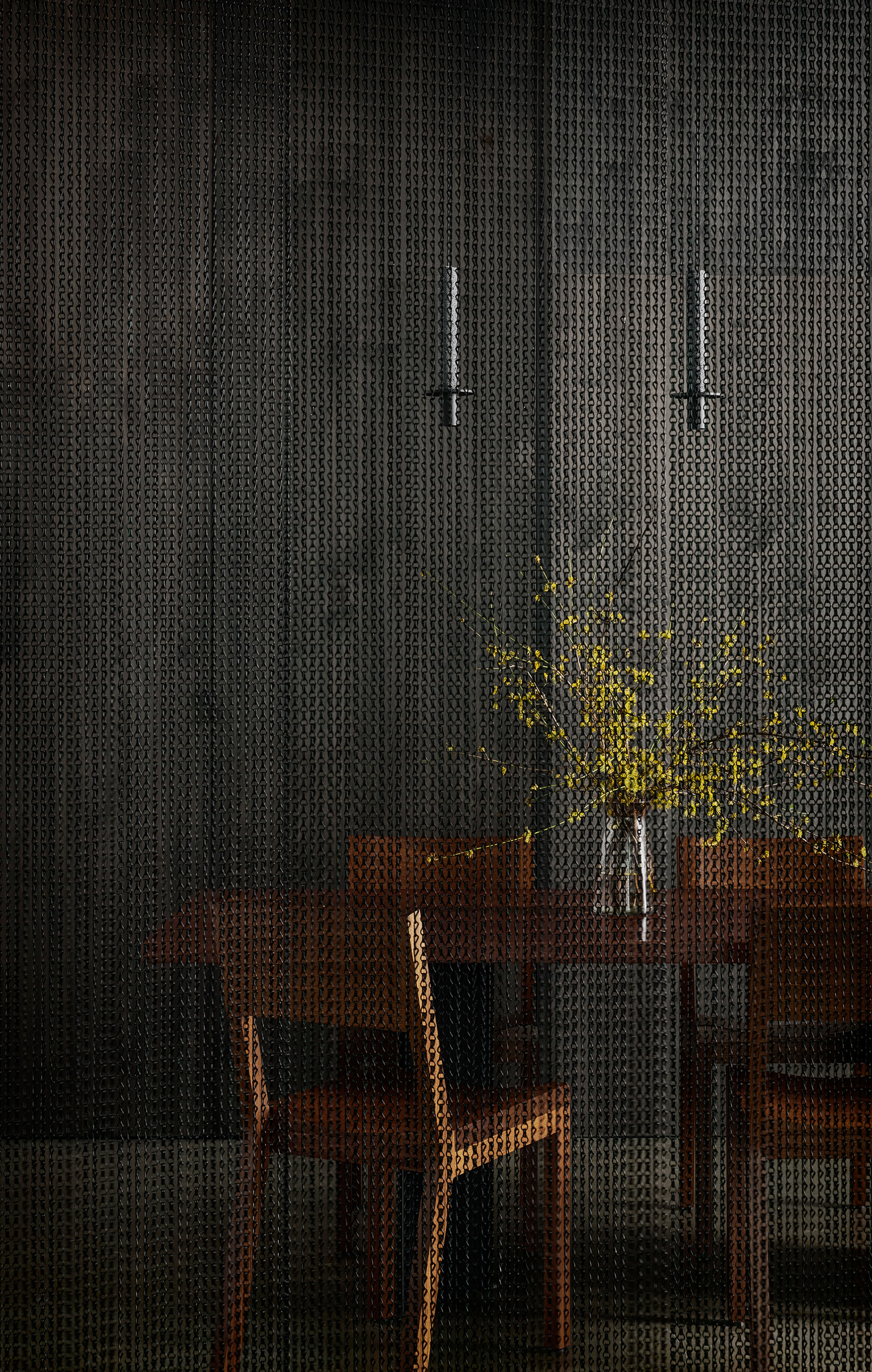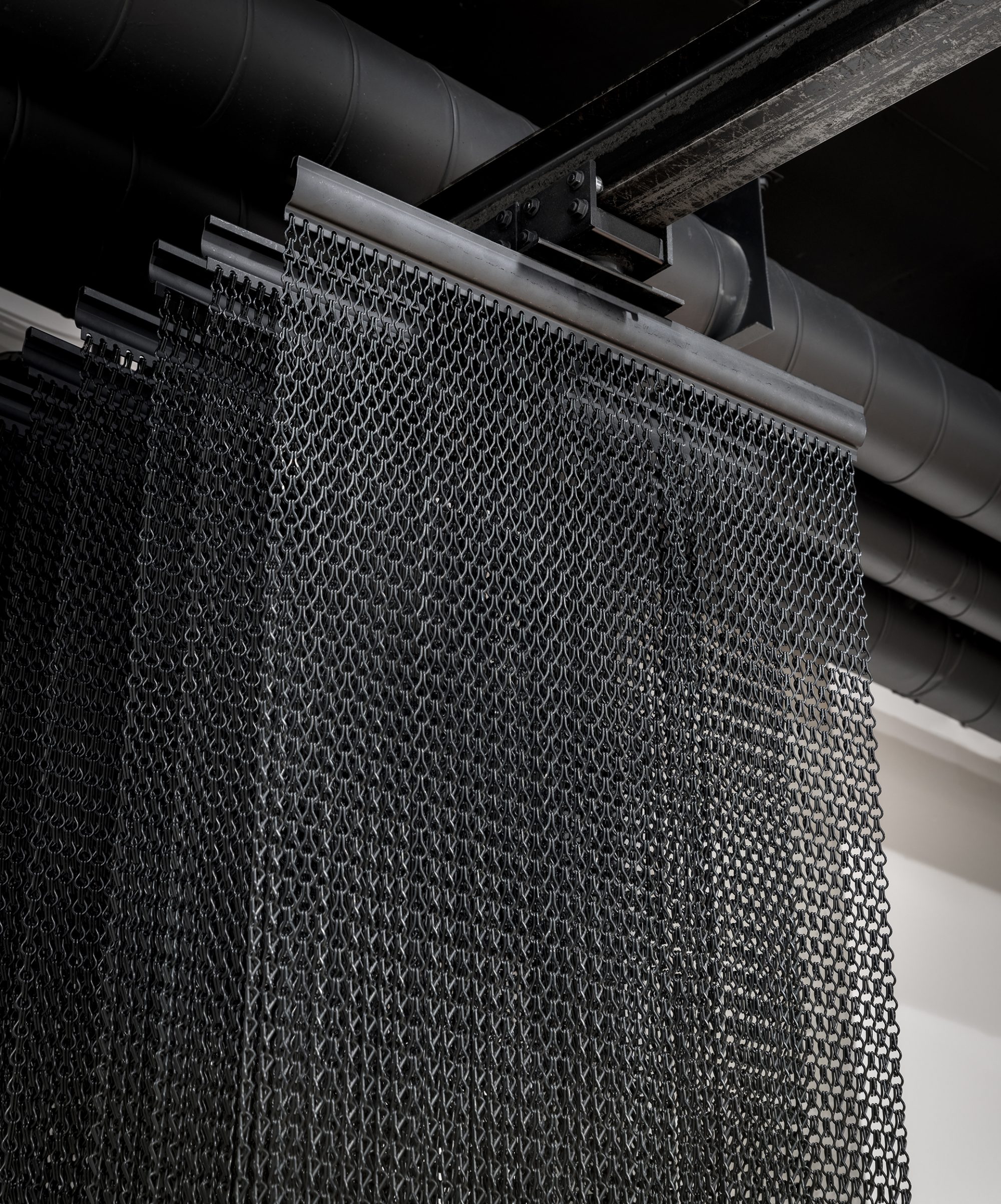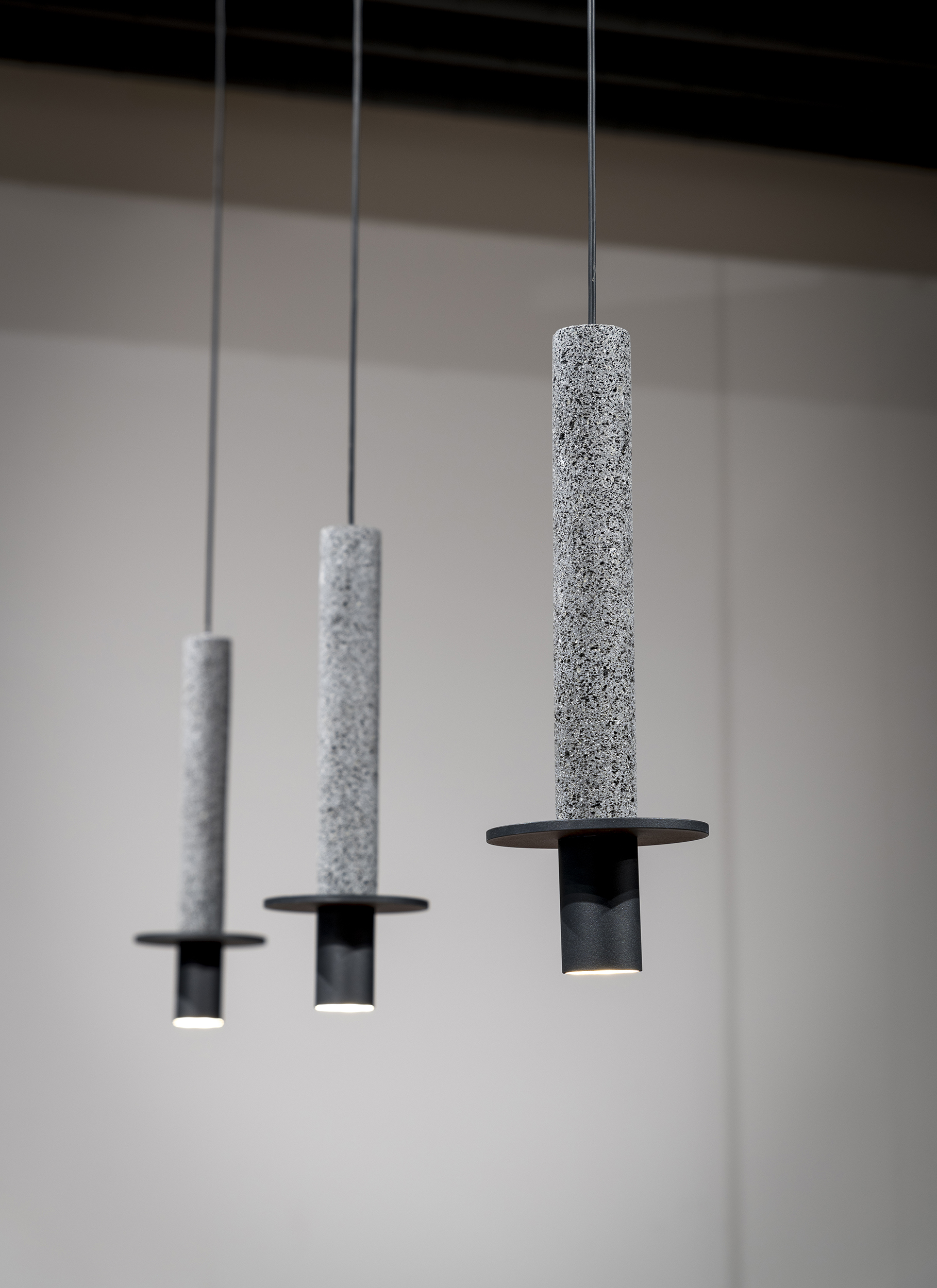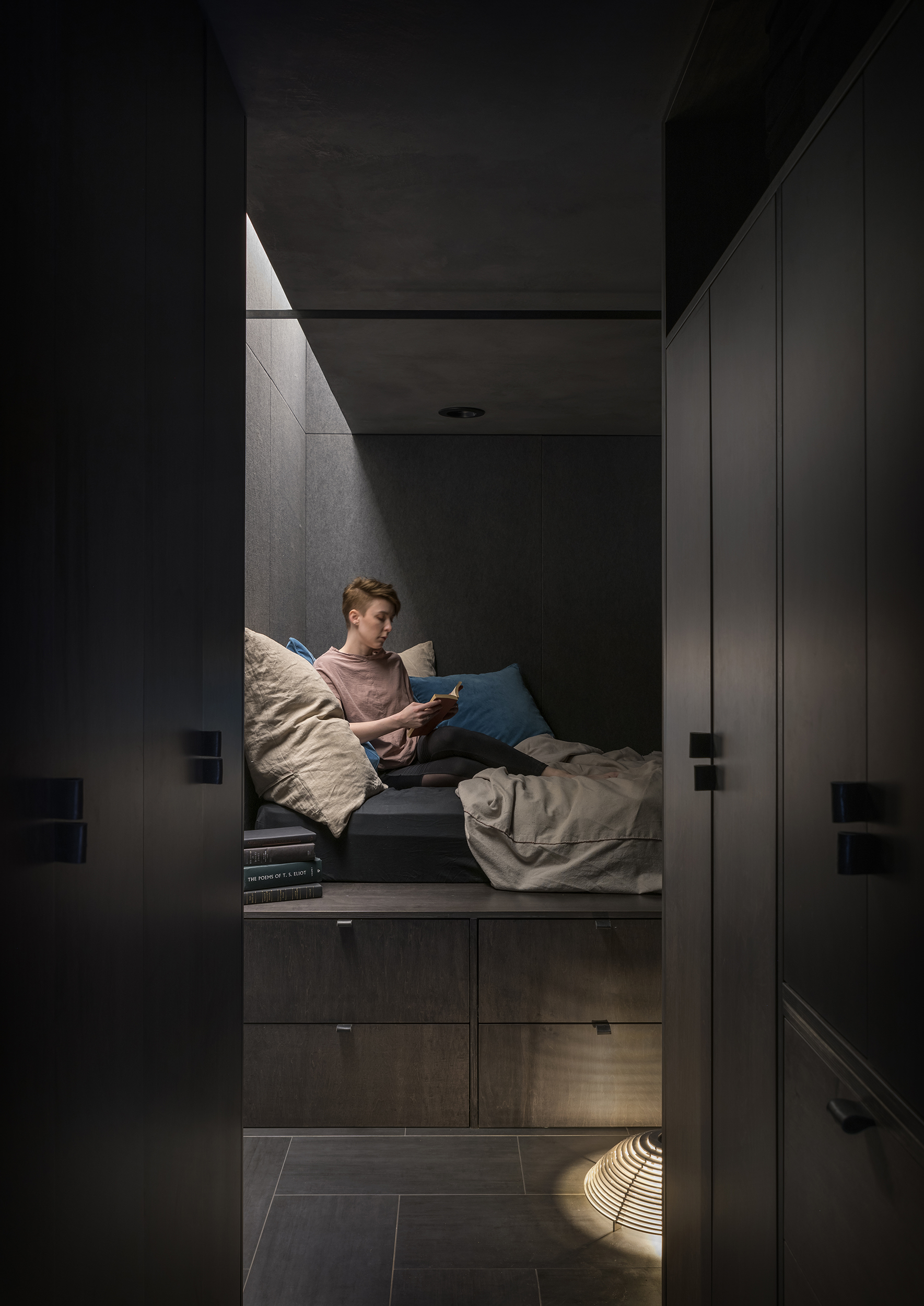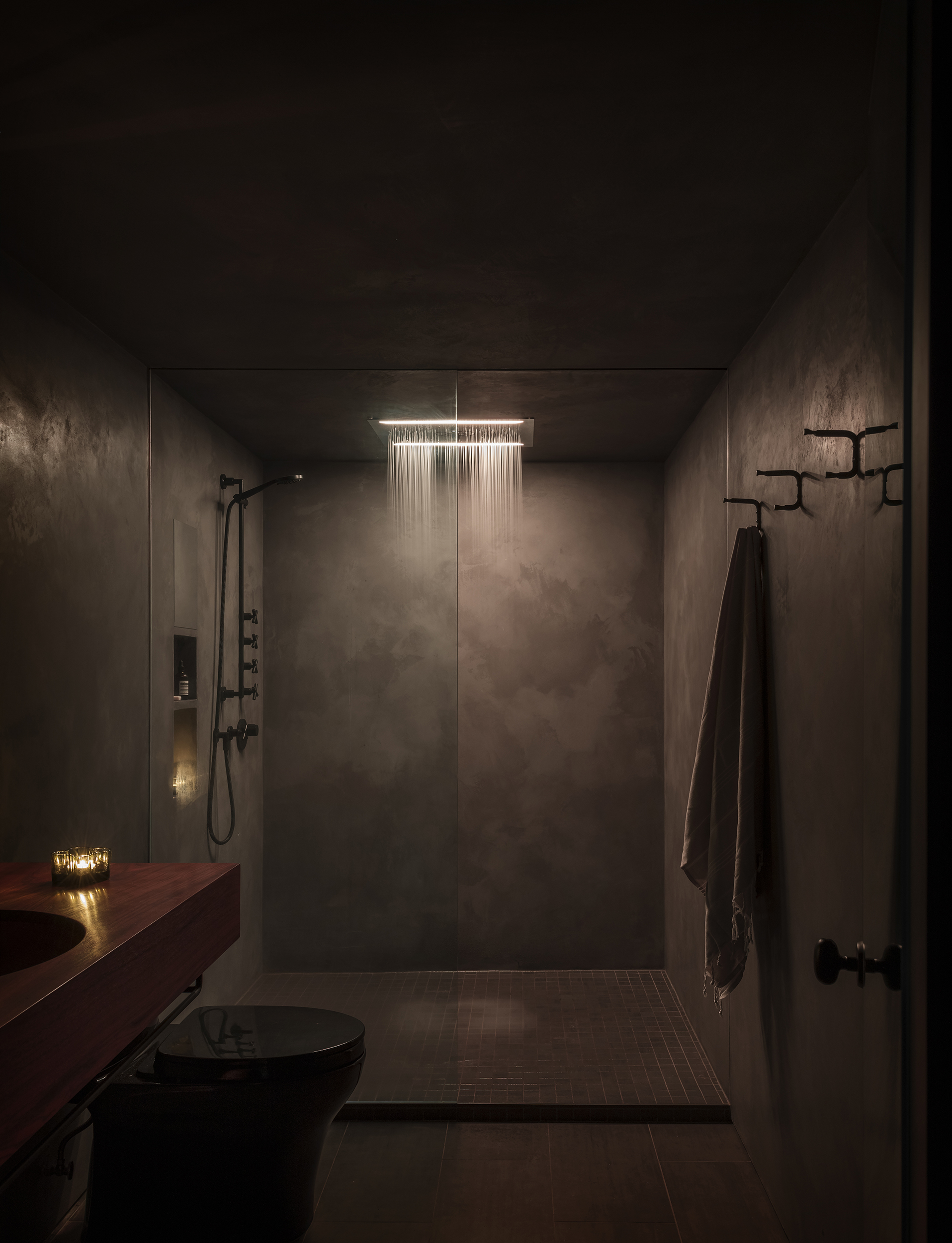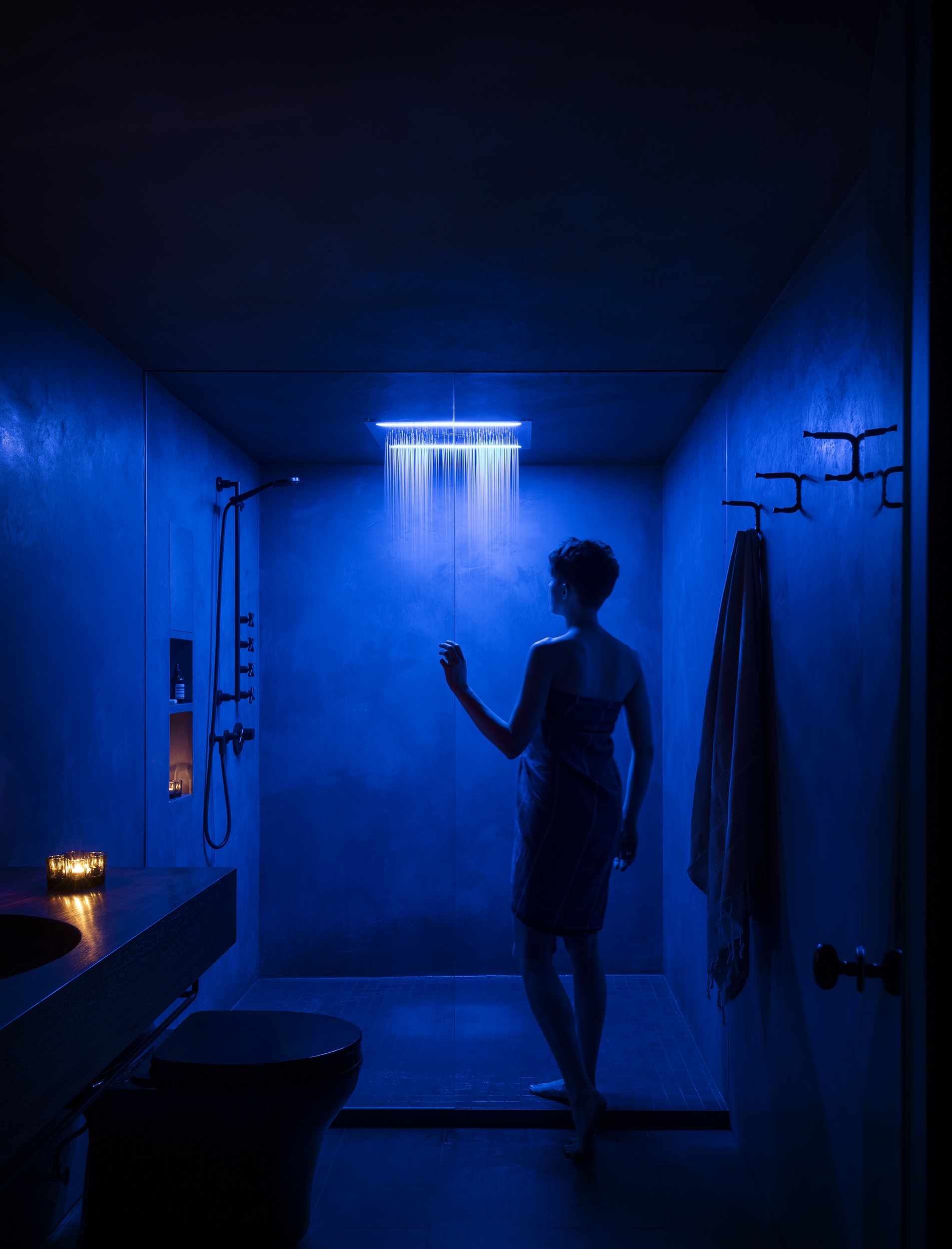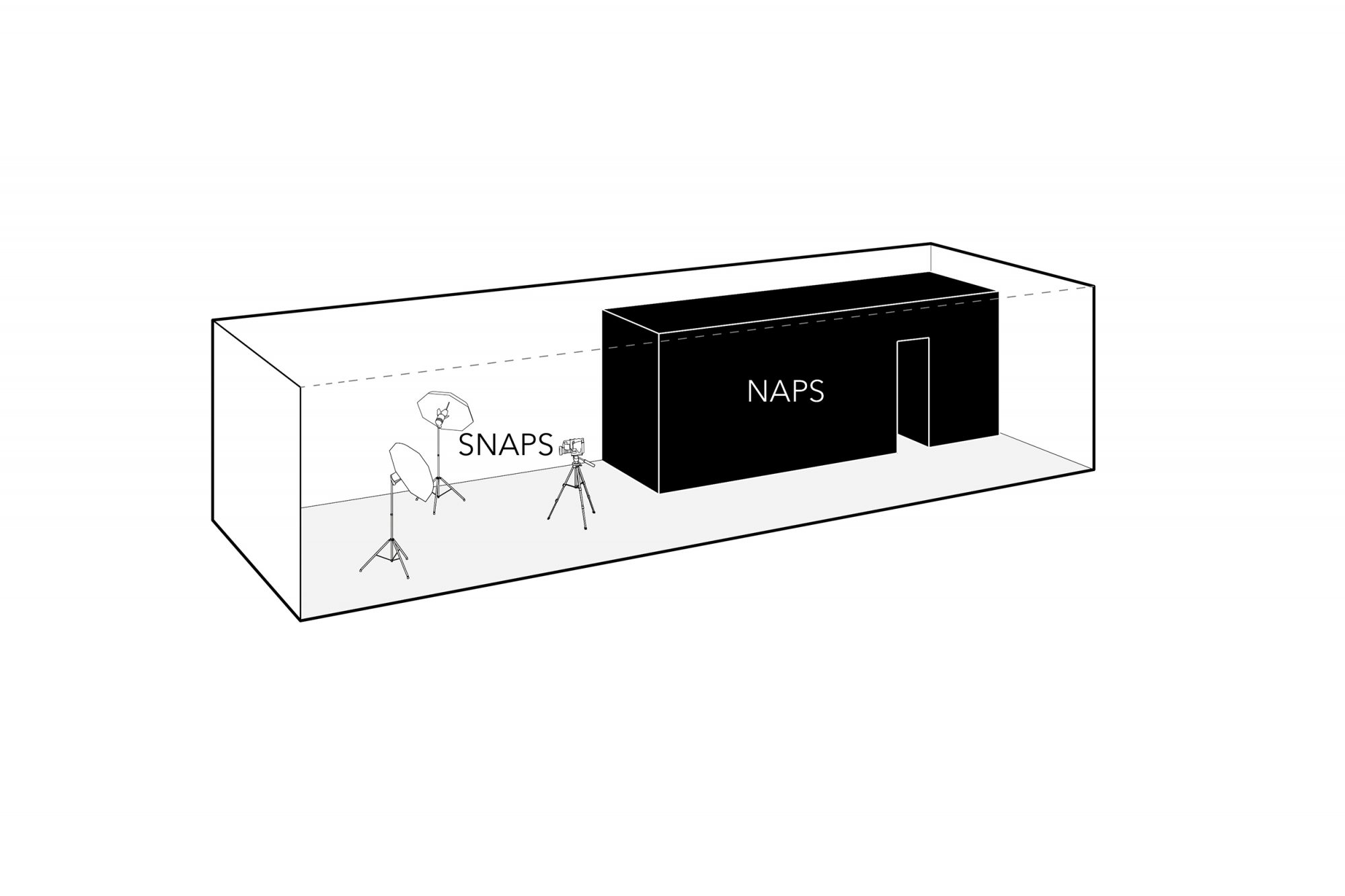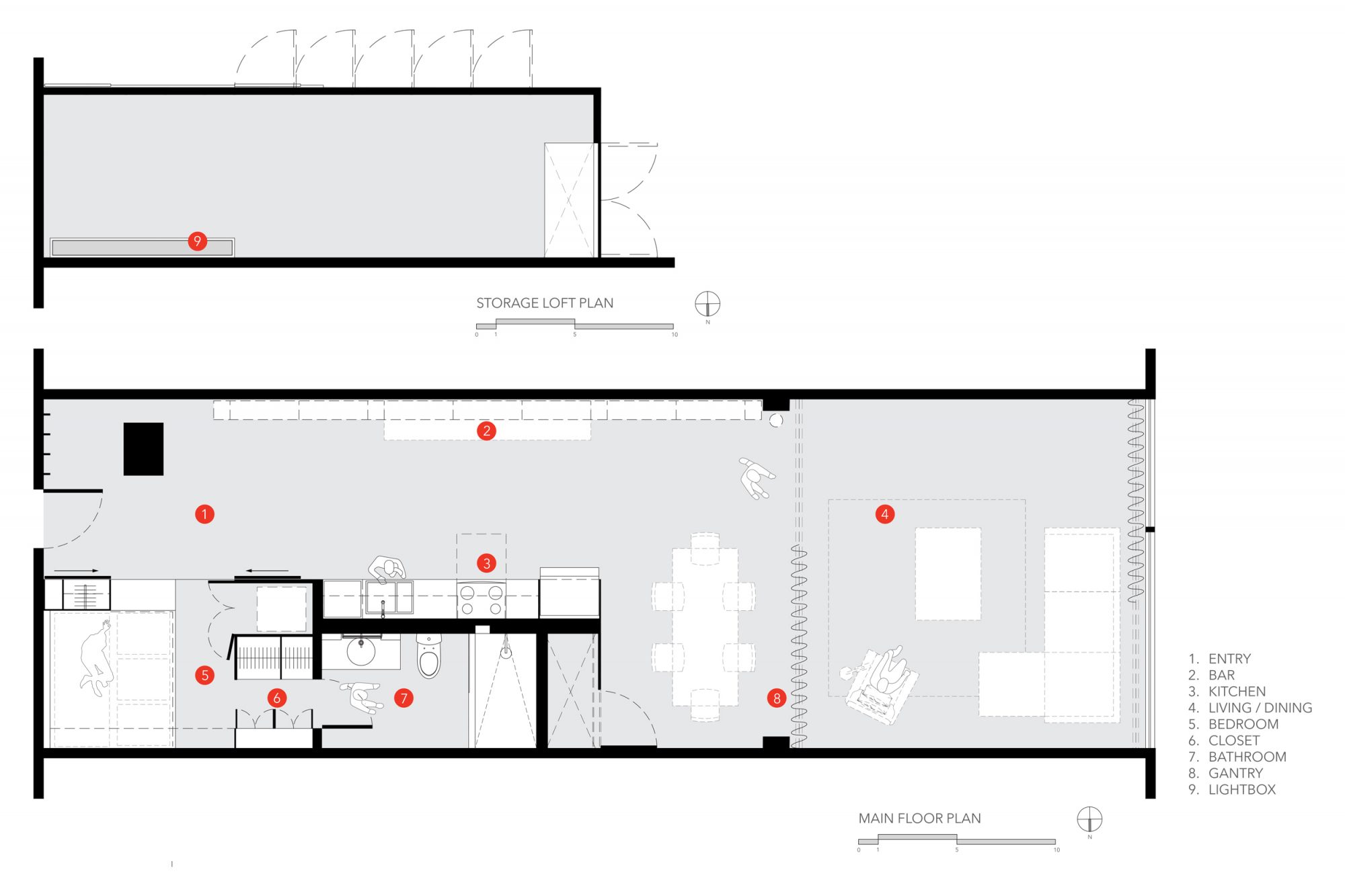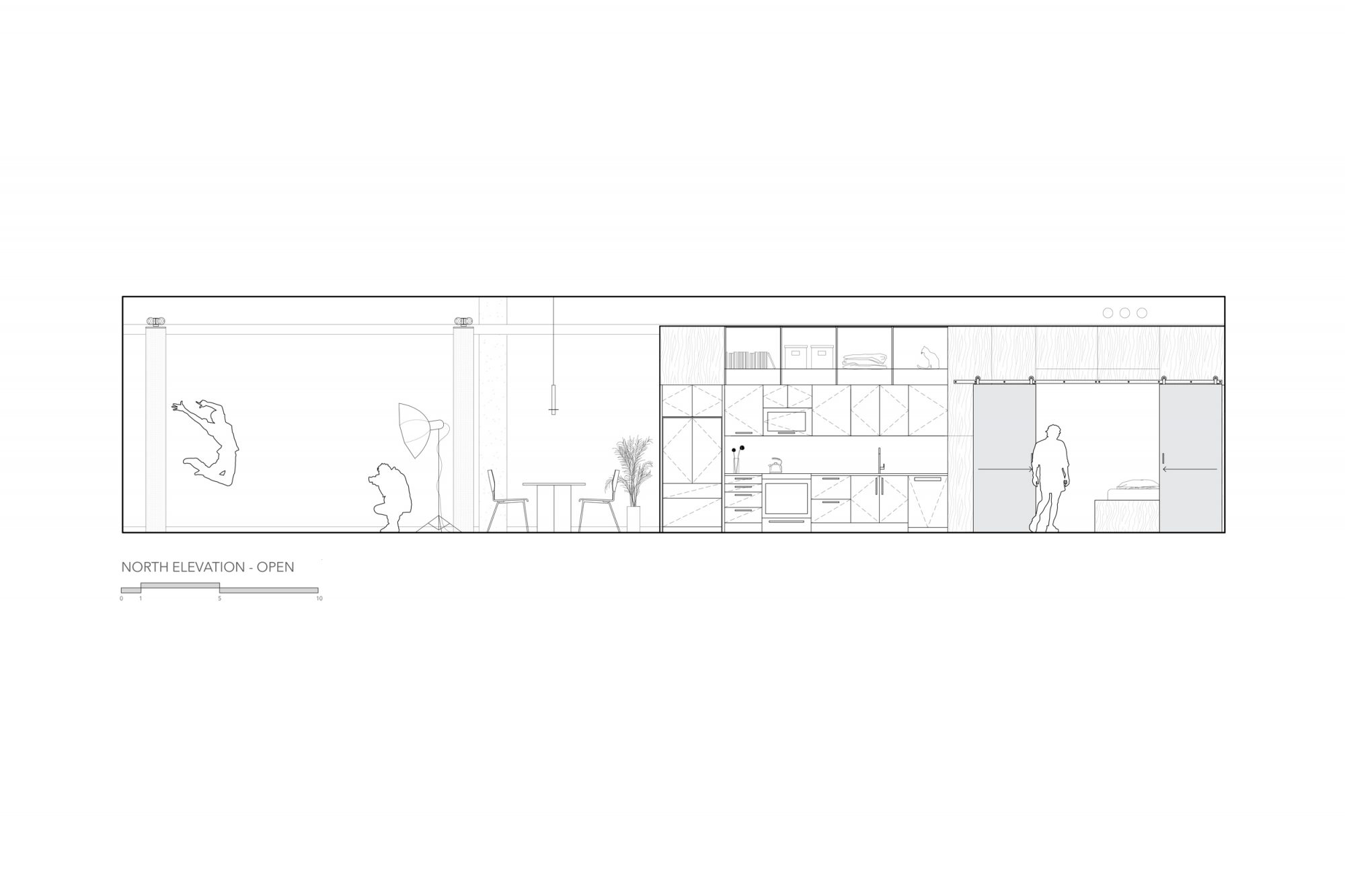 ARCHITECTURE TEAM
Gentry / O'Carroll
Yuchen Qiu
Ben Kruse
STRUCTURAL ENGINEER
J Welch Engineering
CONTRACTOR
Sparrow Woodworks
RECOGNITION
AIA Northwest and Pacific Region Merit Award