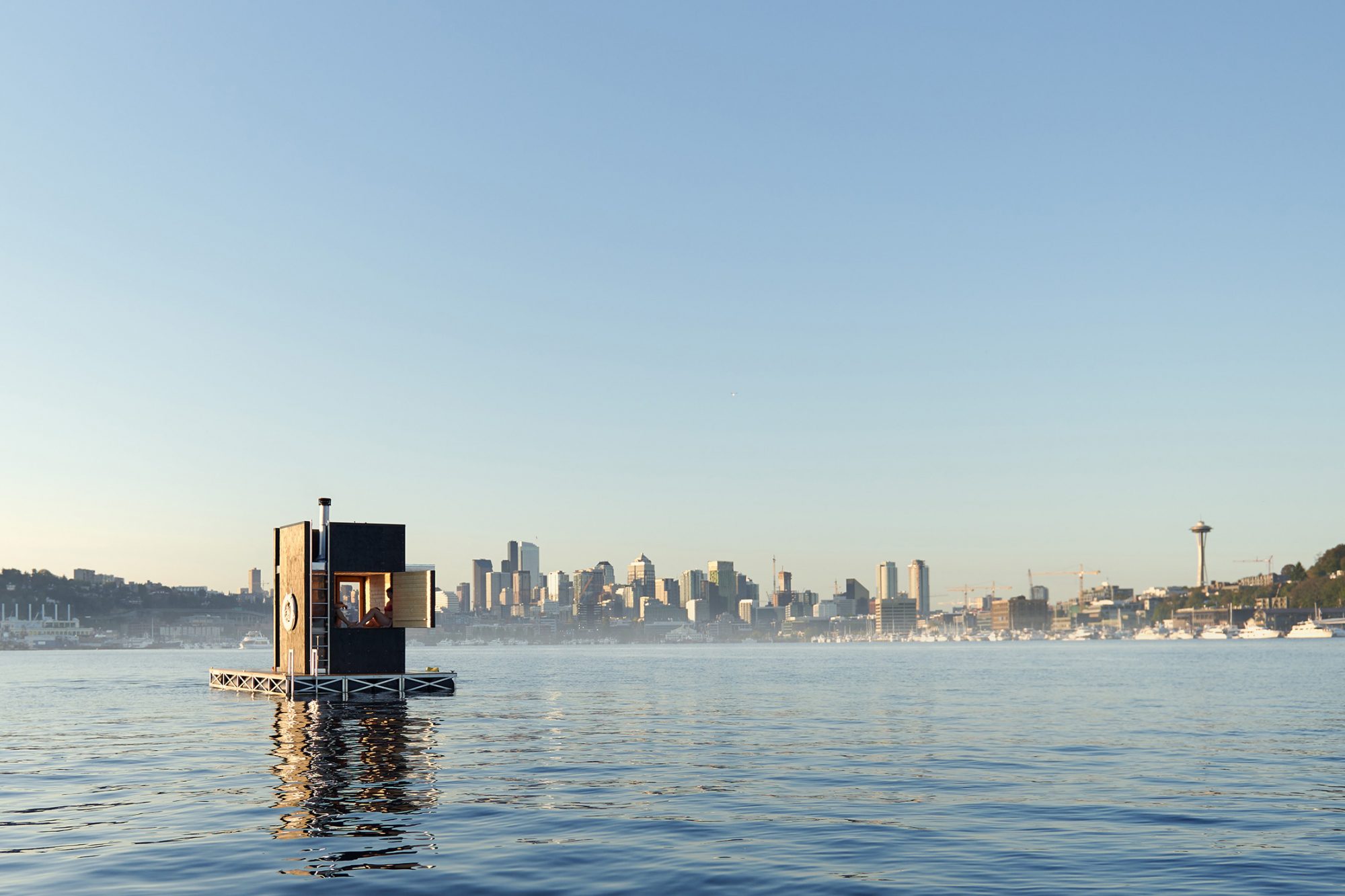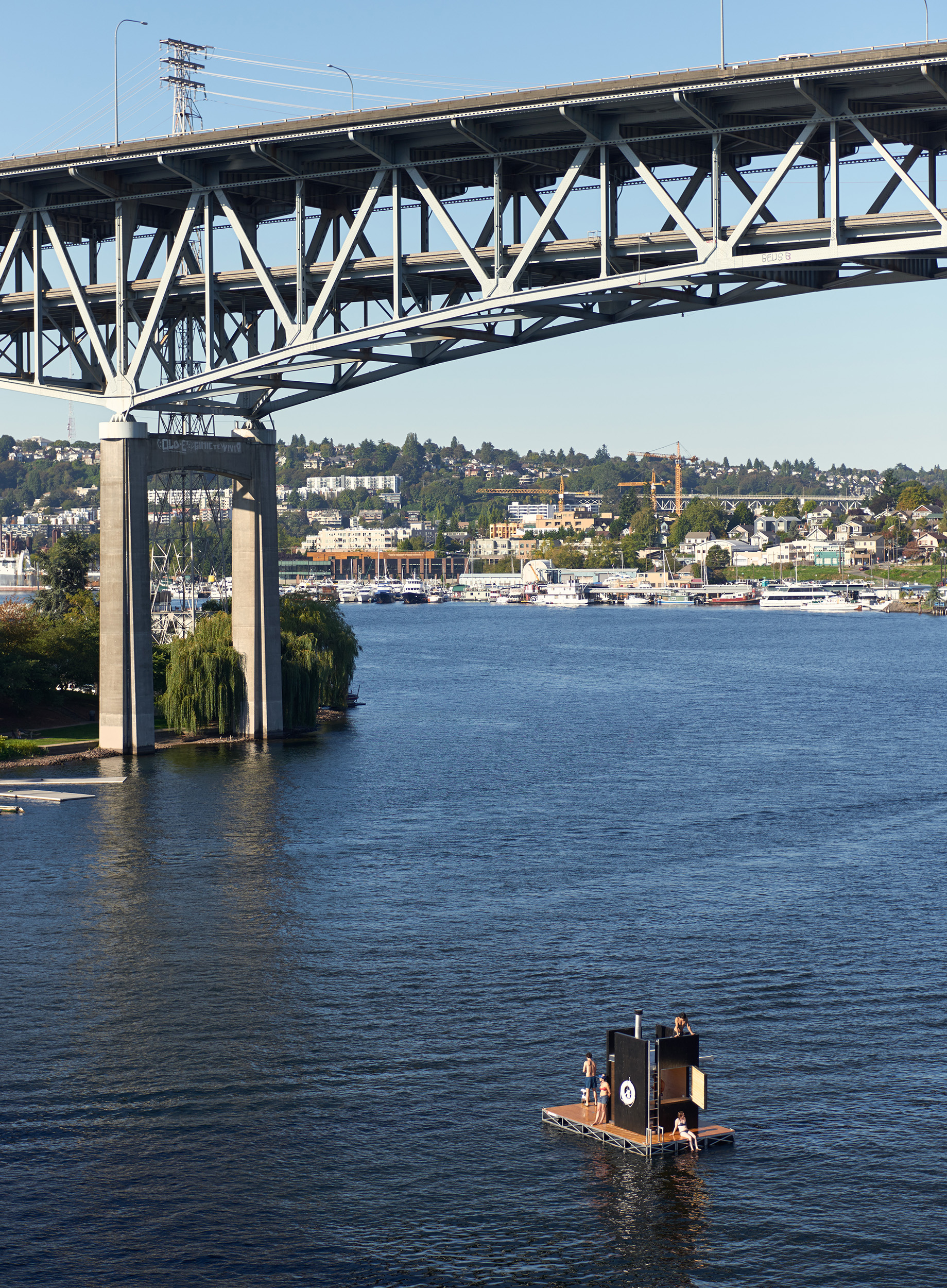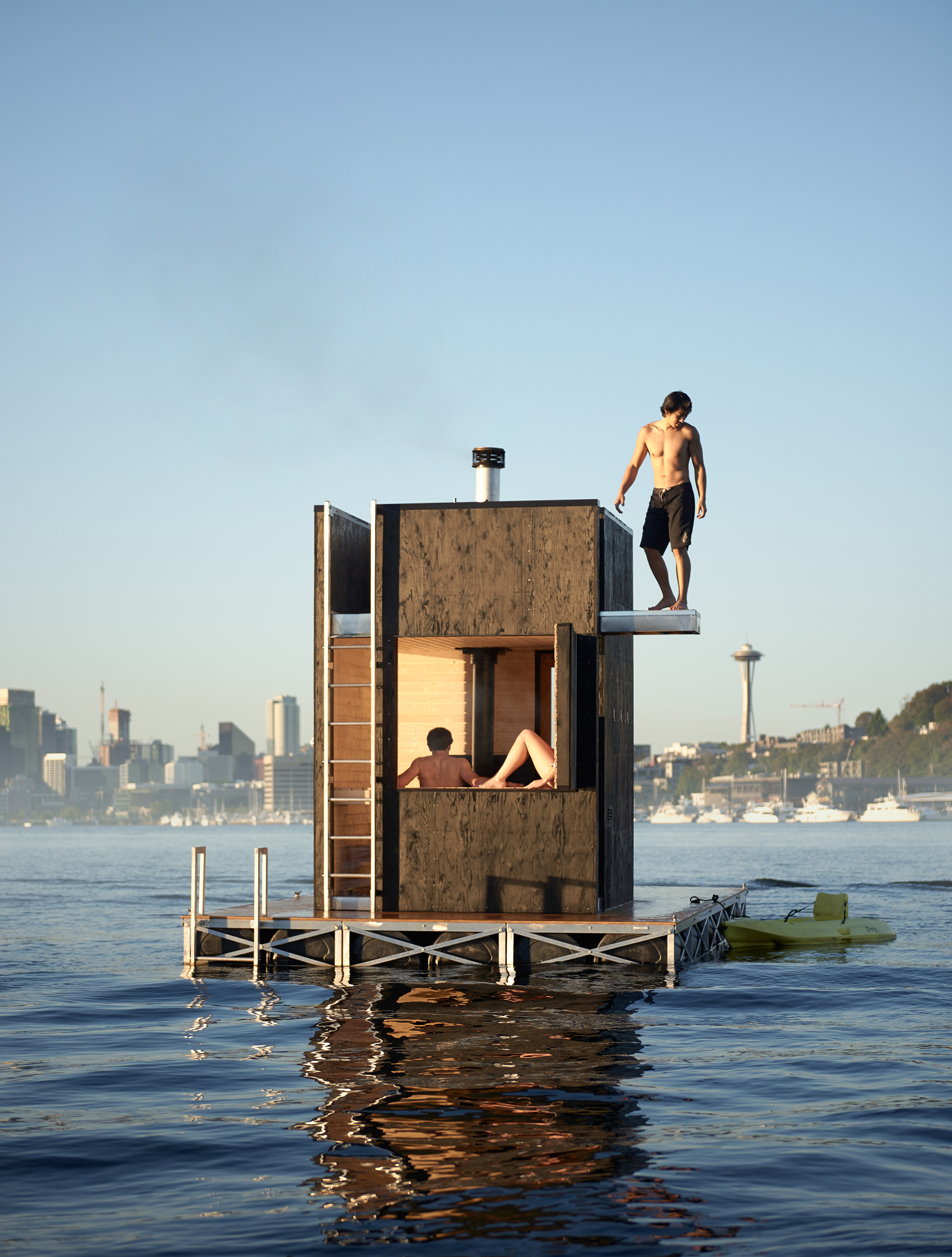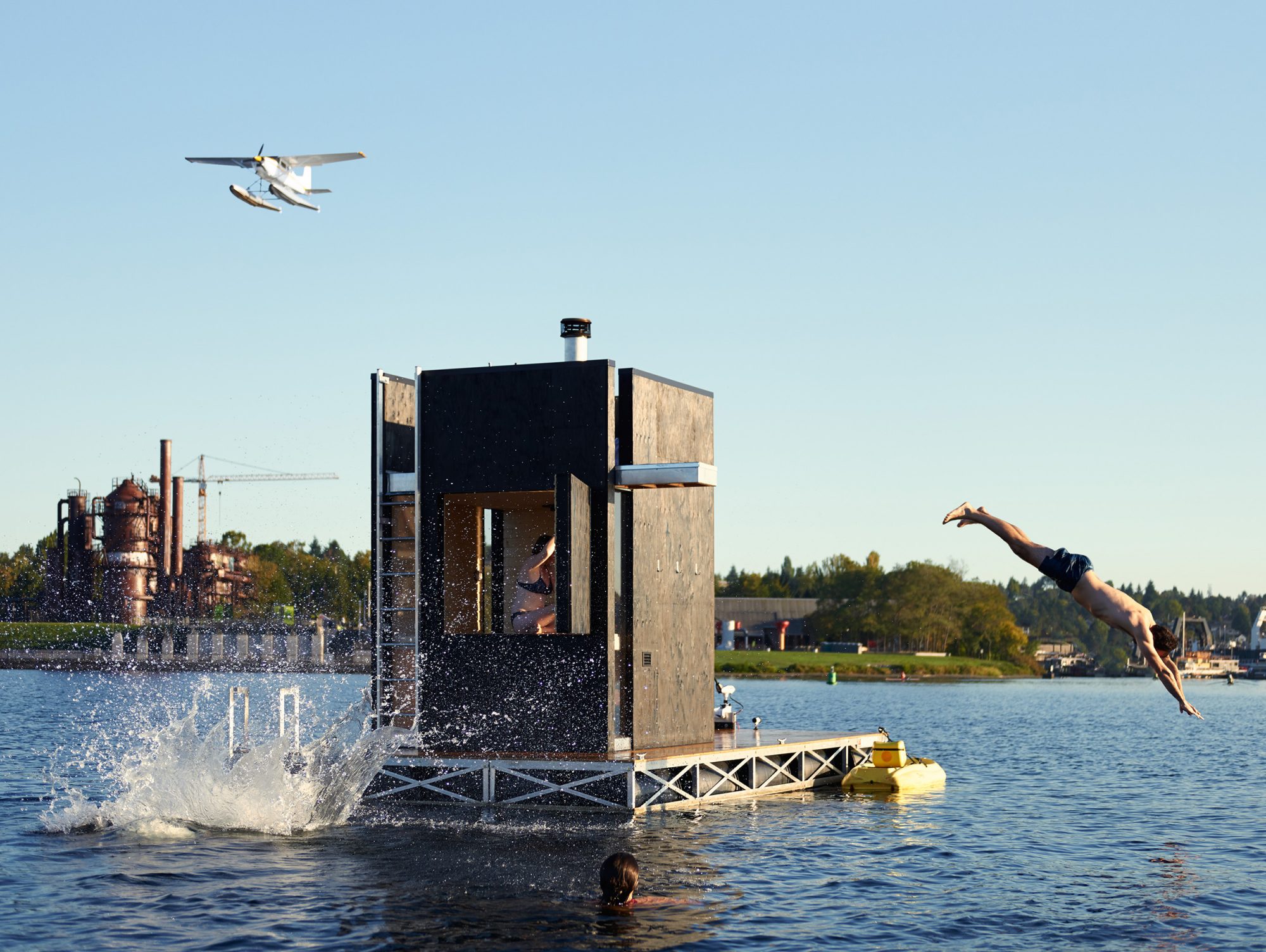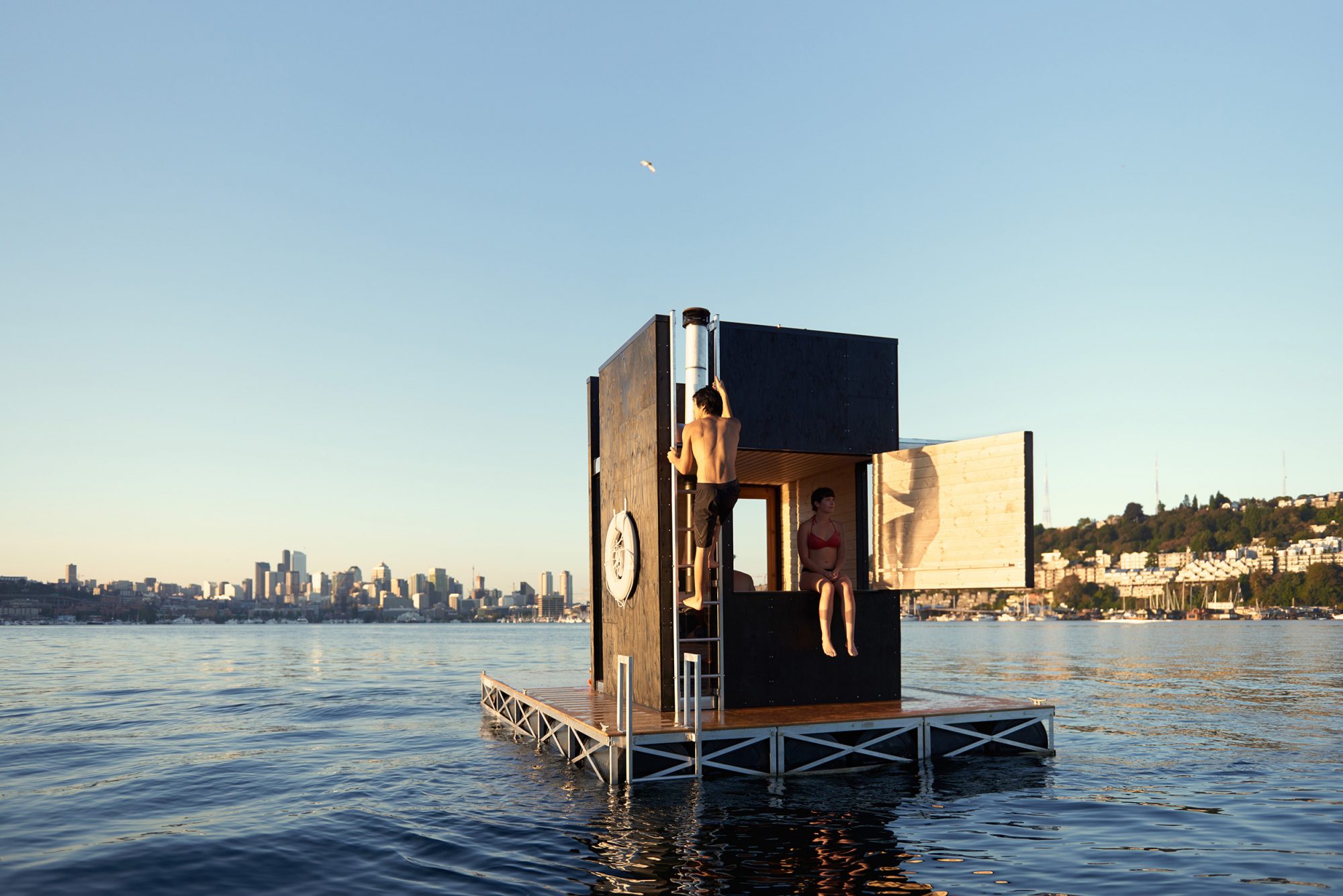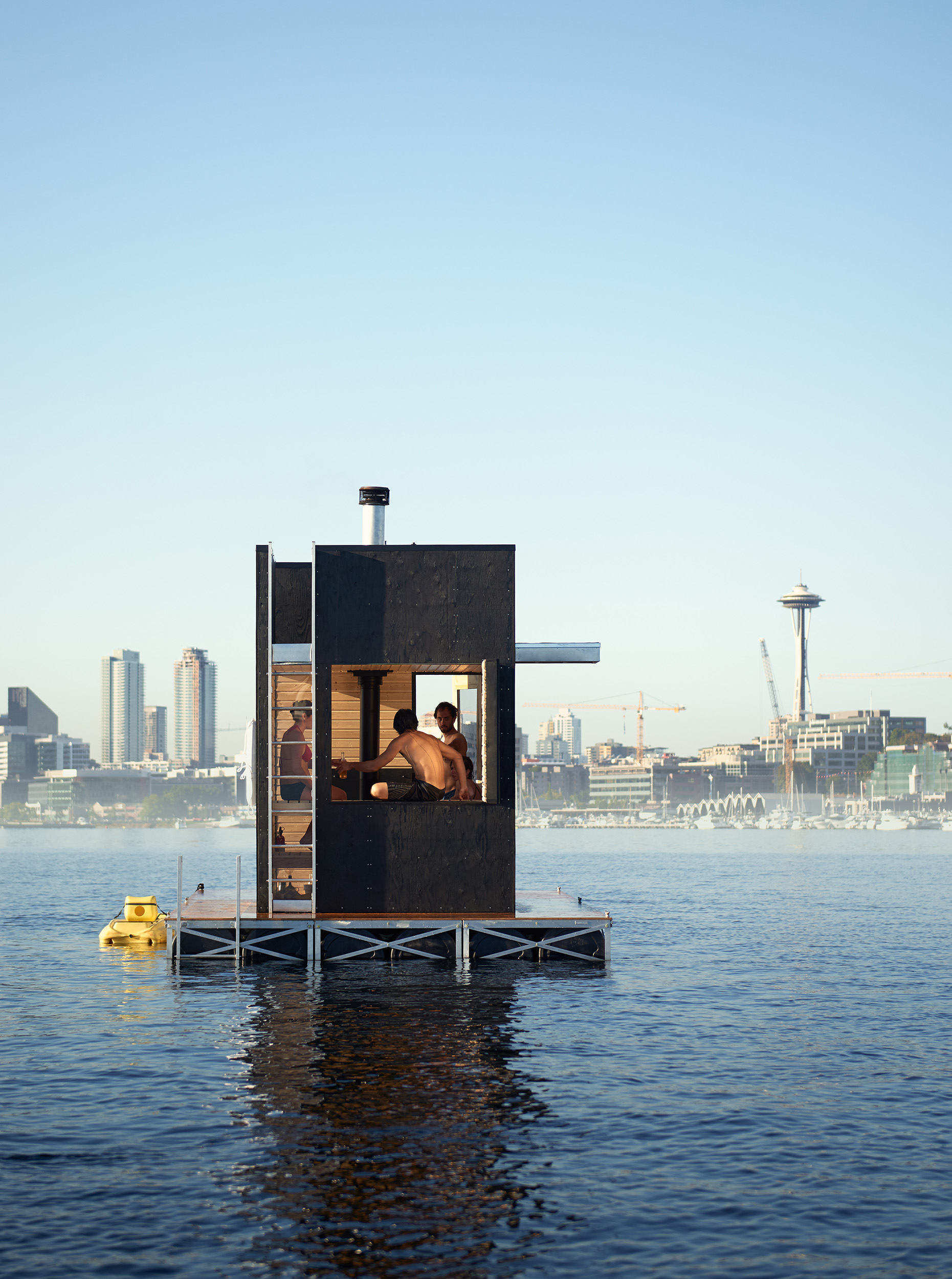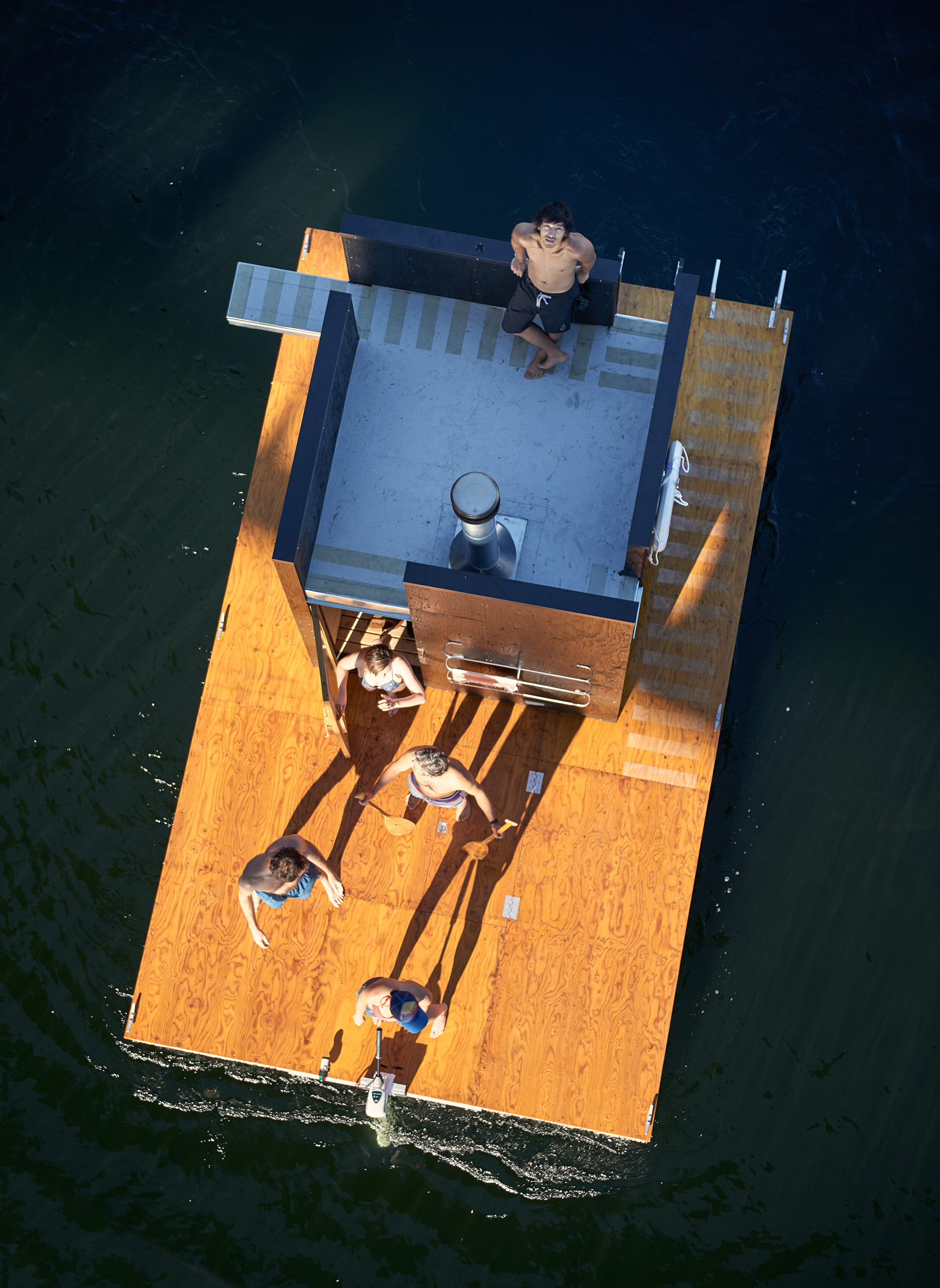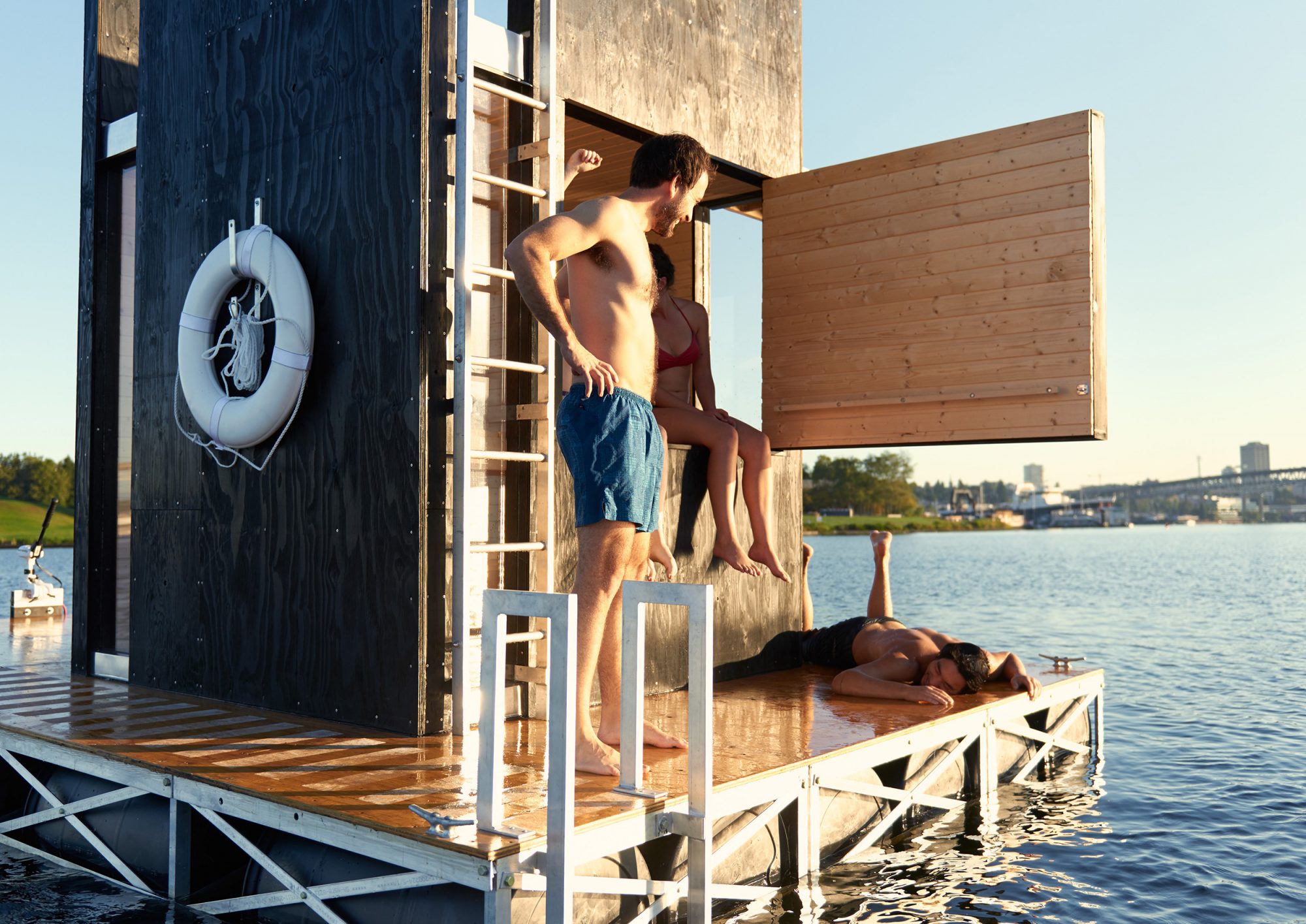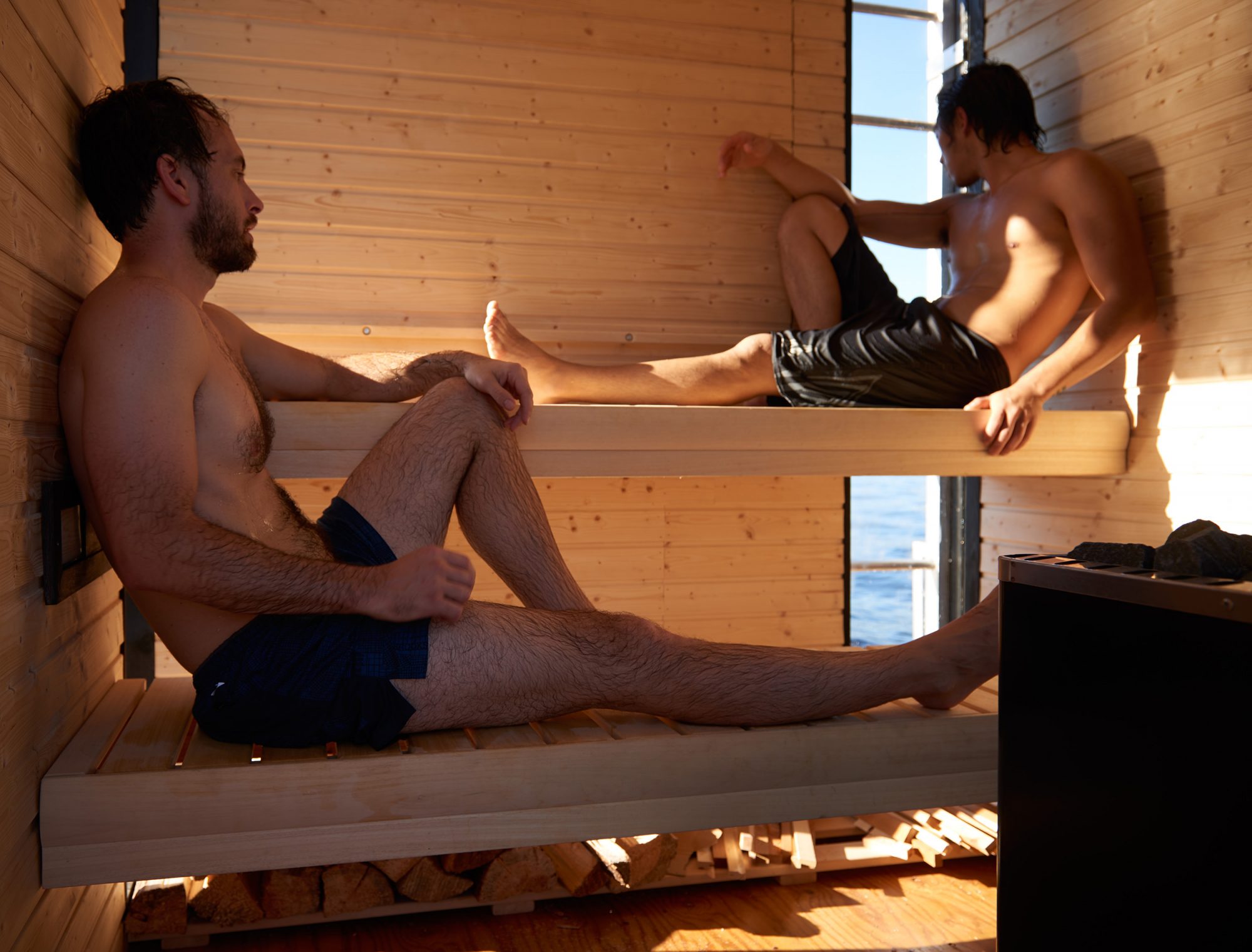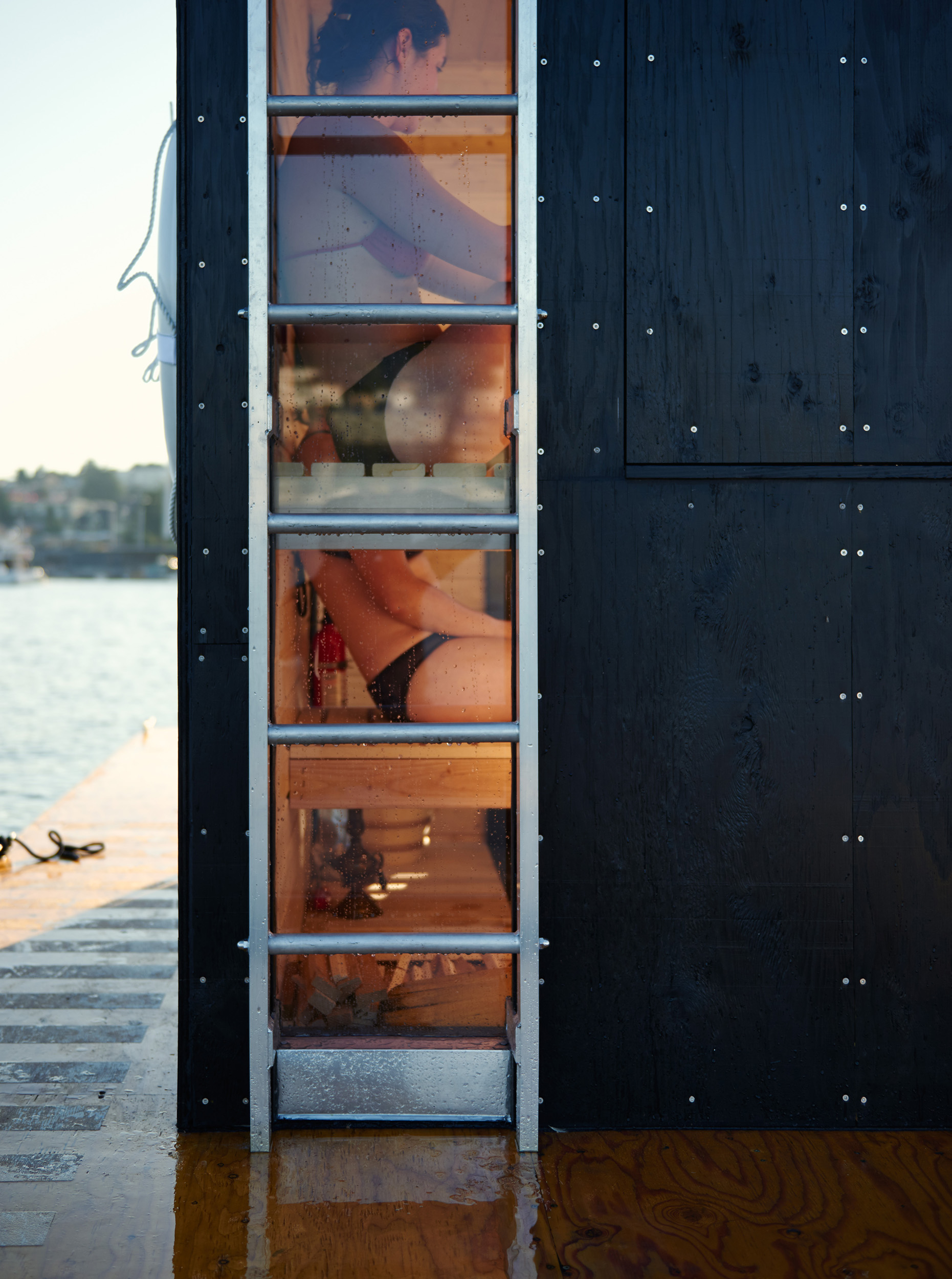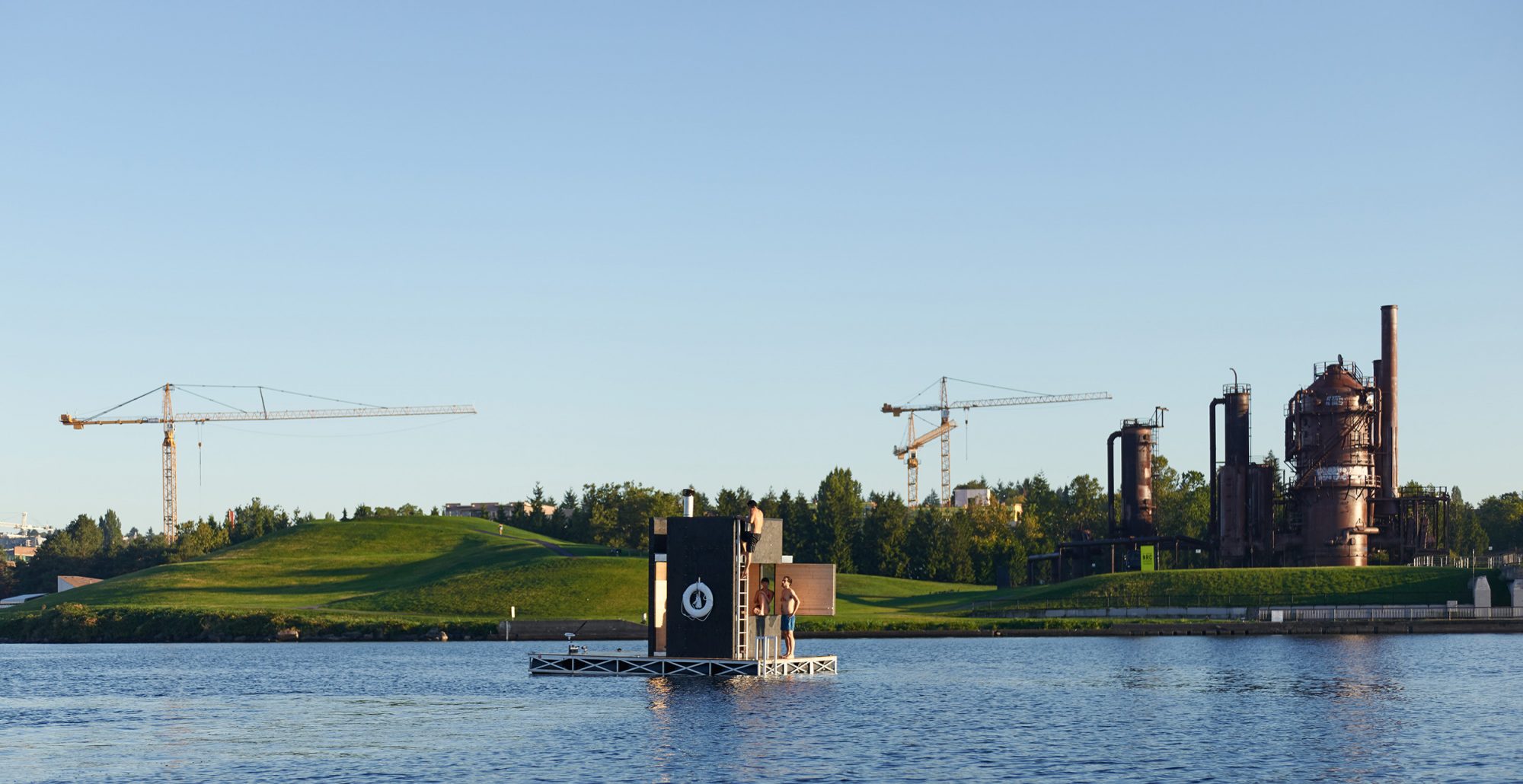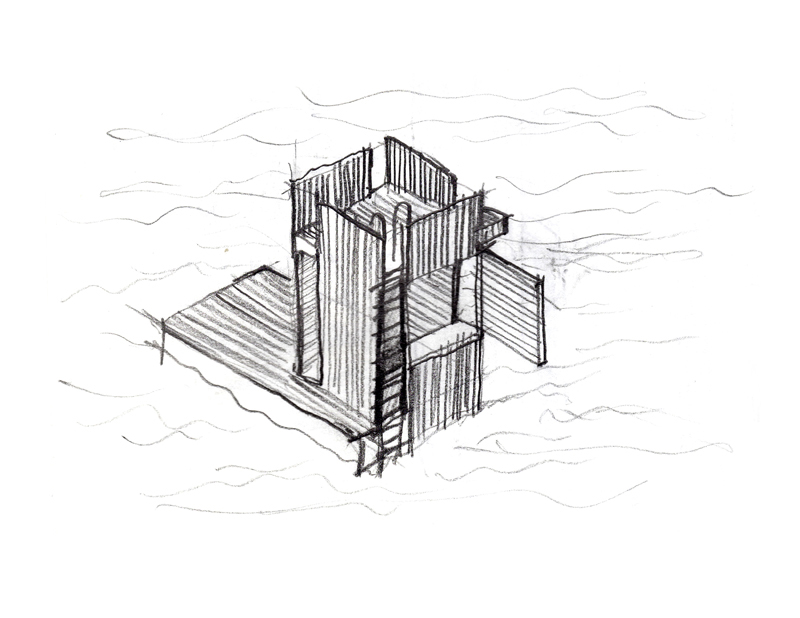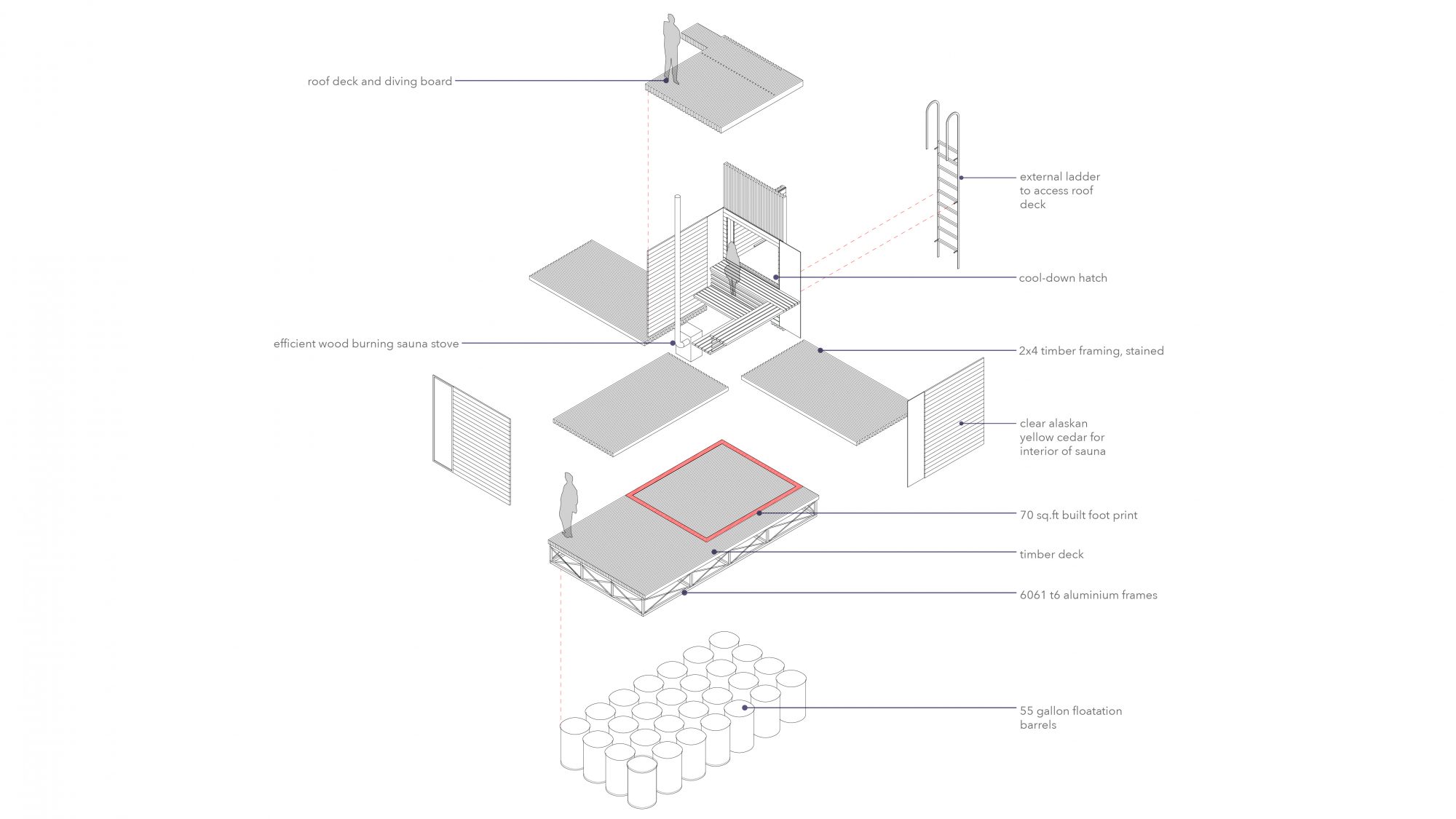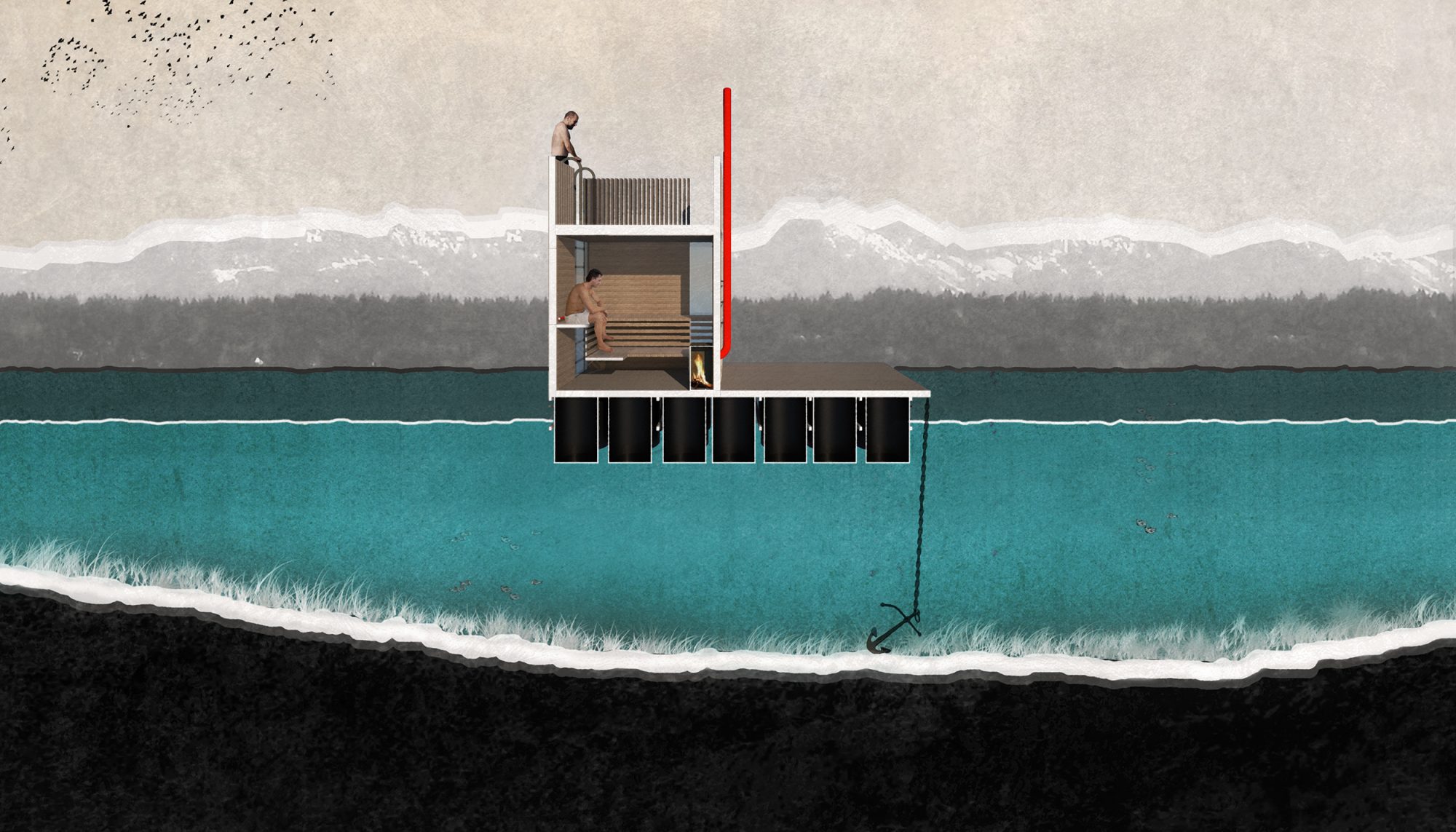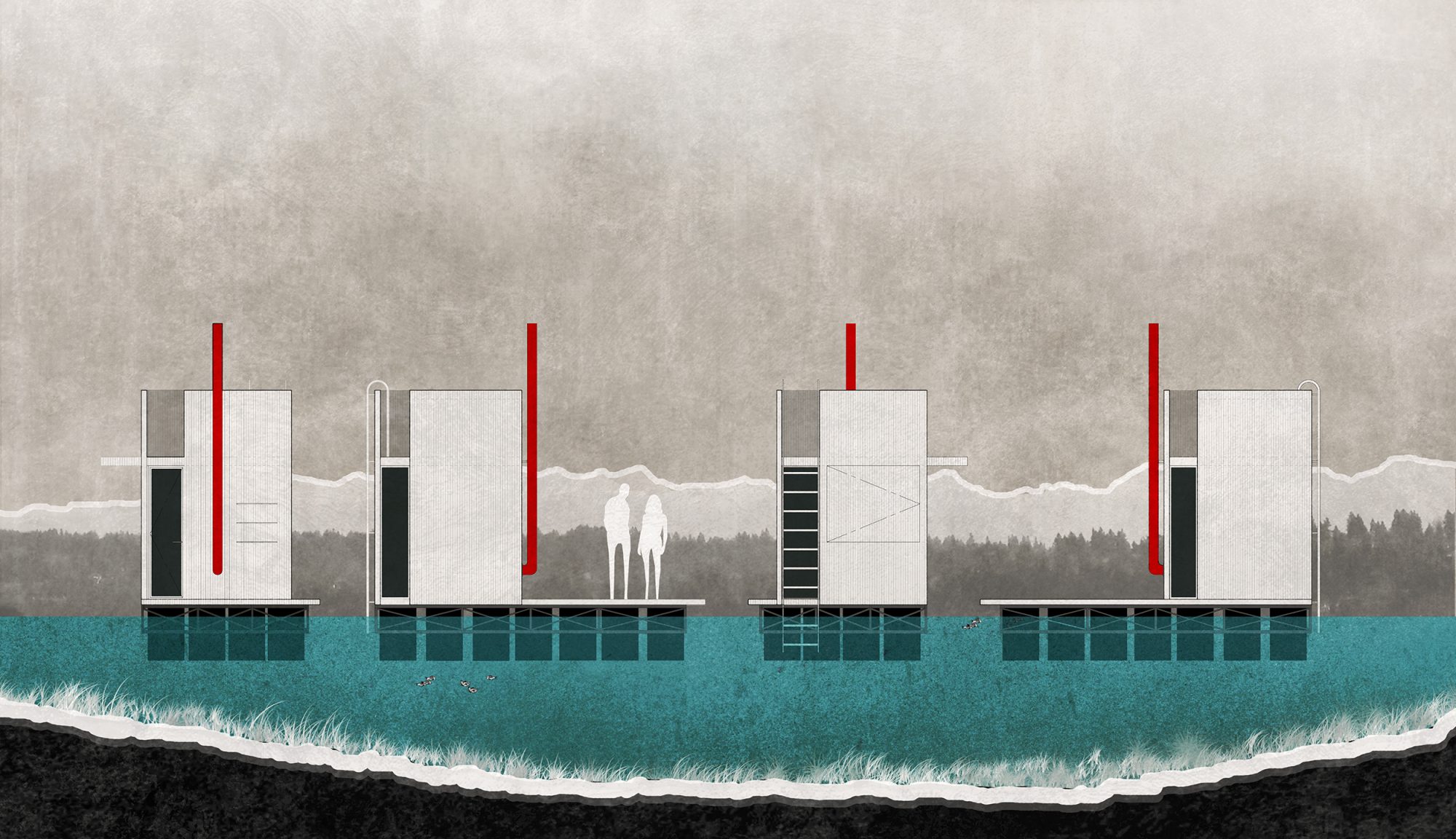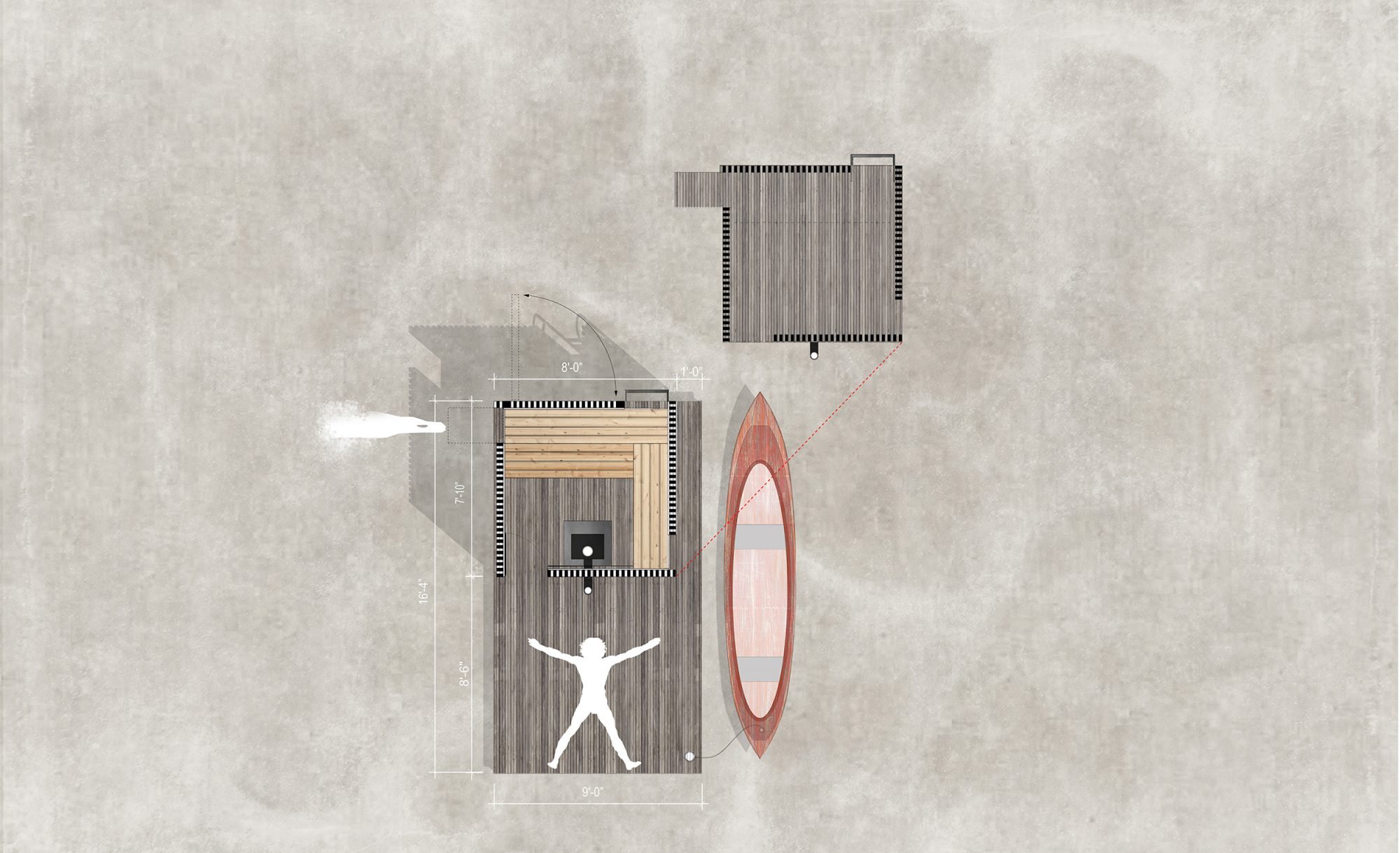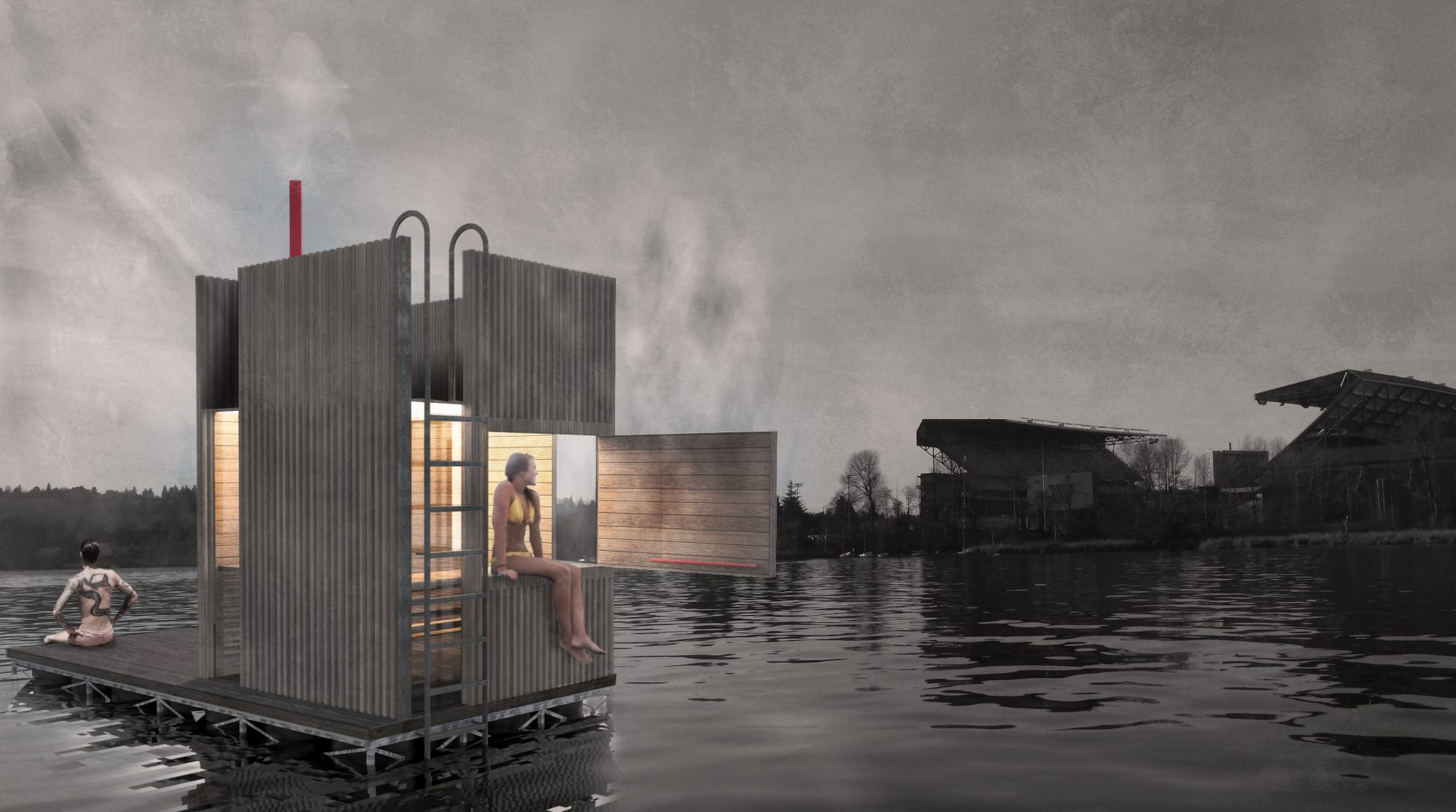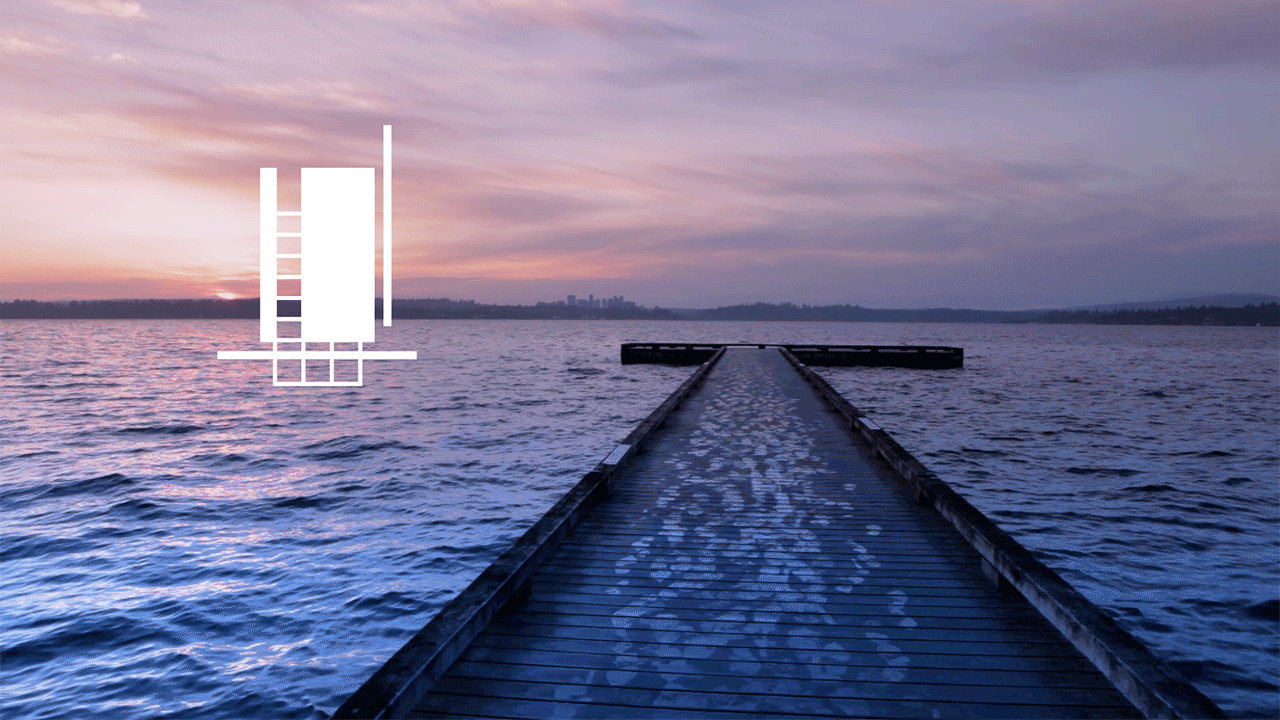 WA SAUNA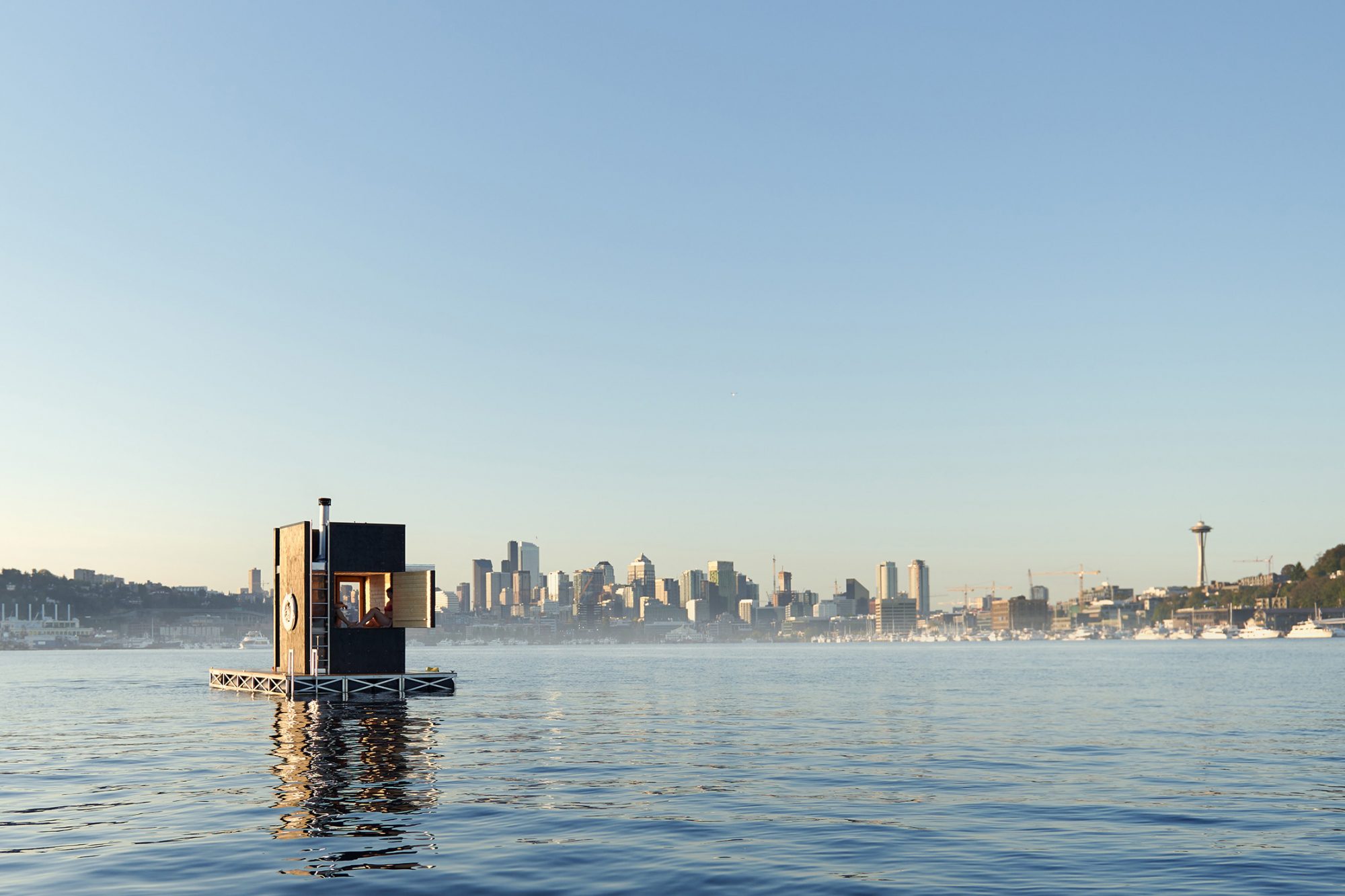 Architecture as a vessel for fire, shelter, and friends floating in the heart of the city.
ARCHITECTURE TEAM
Gentry / O'Carroll
Nick Durig
STRUCTURAL ENGINEER
Kevin Winner, Swenson Say Faget
RECOGNITION
AIA National Small Project Award
The idea for the floating sauna was born on a cold and wet winter's day. Combining our love of the water, the relaxing dry heat of saunas, and floating structures, the project began to take shape. We focused on primal concepts of fire, water, and community. We were searching for a way to engage the water surrounding our city, enticing visitors onto the lakes year round. We called this project 'wa_sauna' and felt it would be a welcomed addition to the Pacific Northwest landscape and its adventurous people.

wa_sauna engages the ideas of journey and discovery; creating a unique experience and refuge on the water that offers a different perspective on the landscape. Boaters and kayakers can venture out and tie off to the surrounding deck, allowing for the sauna tradition to take place on Seattle's lakes.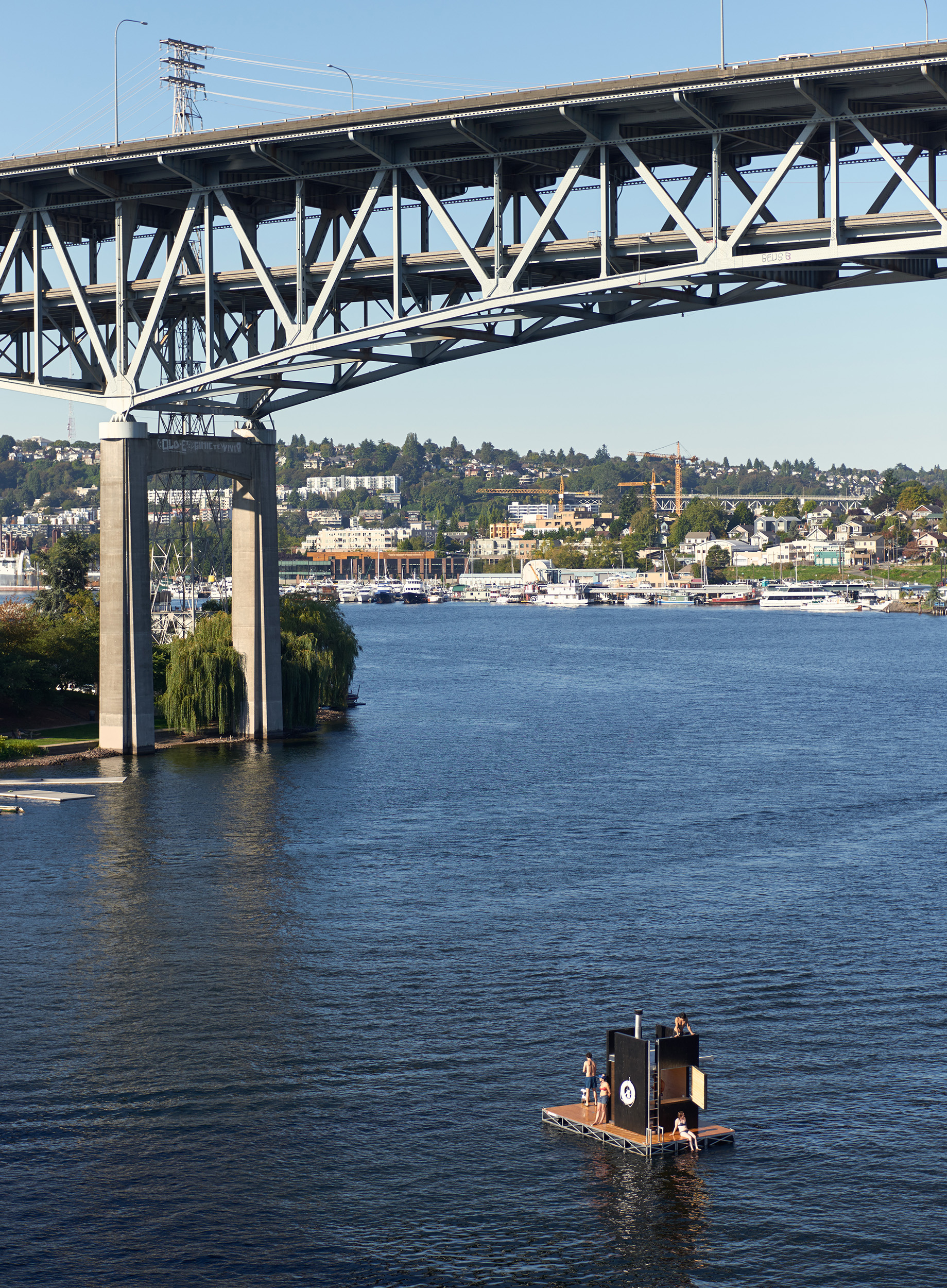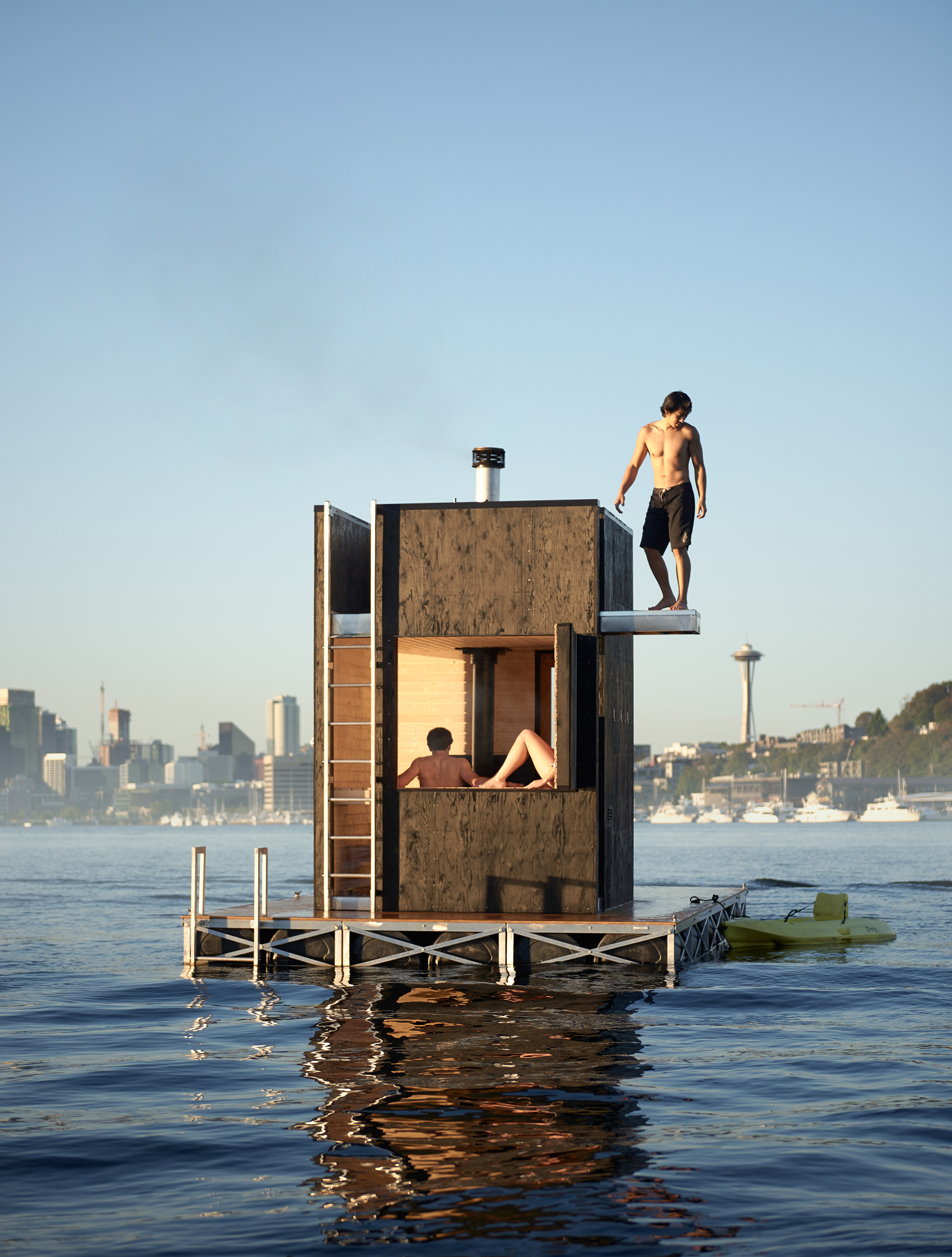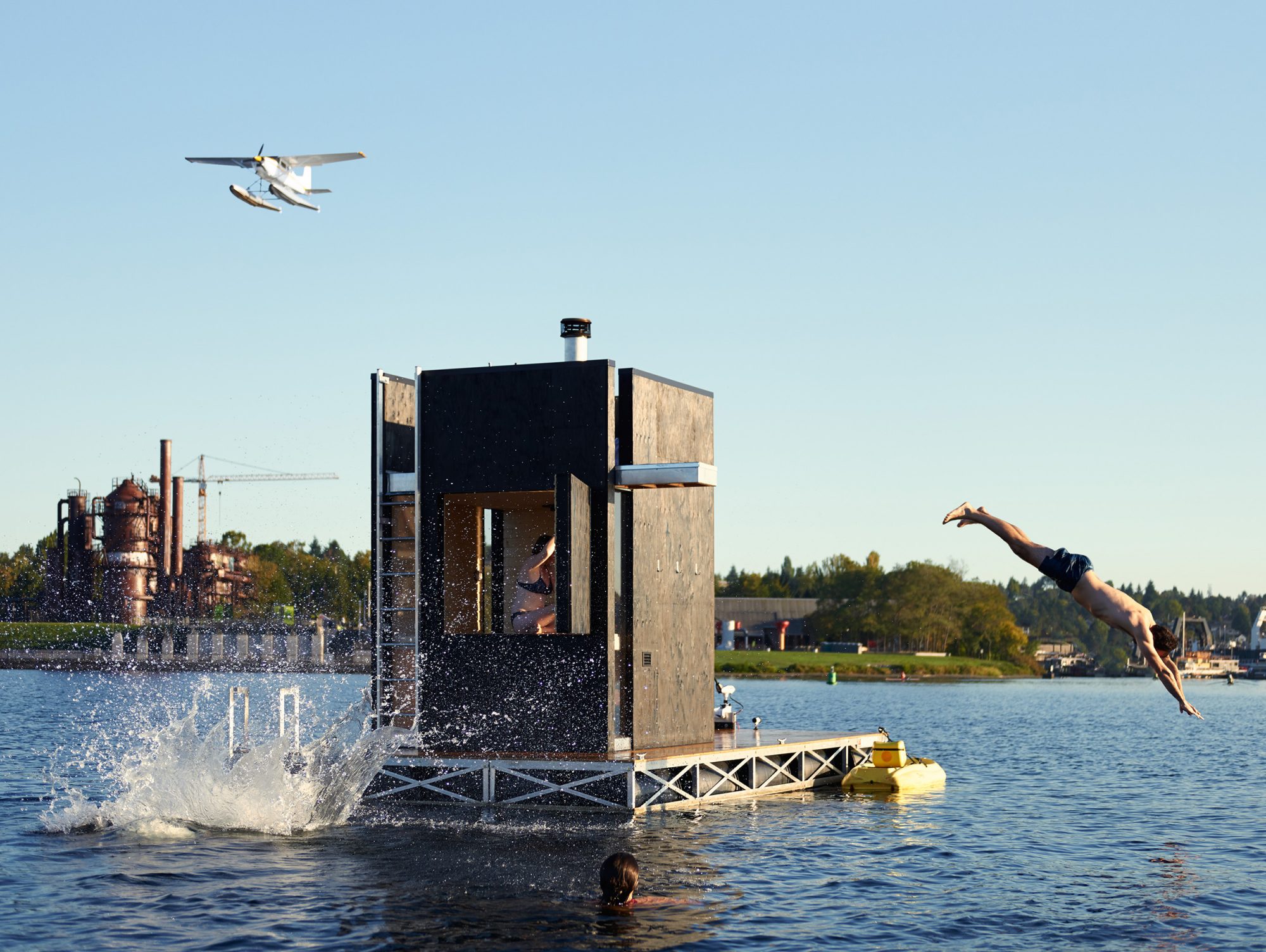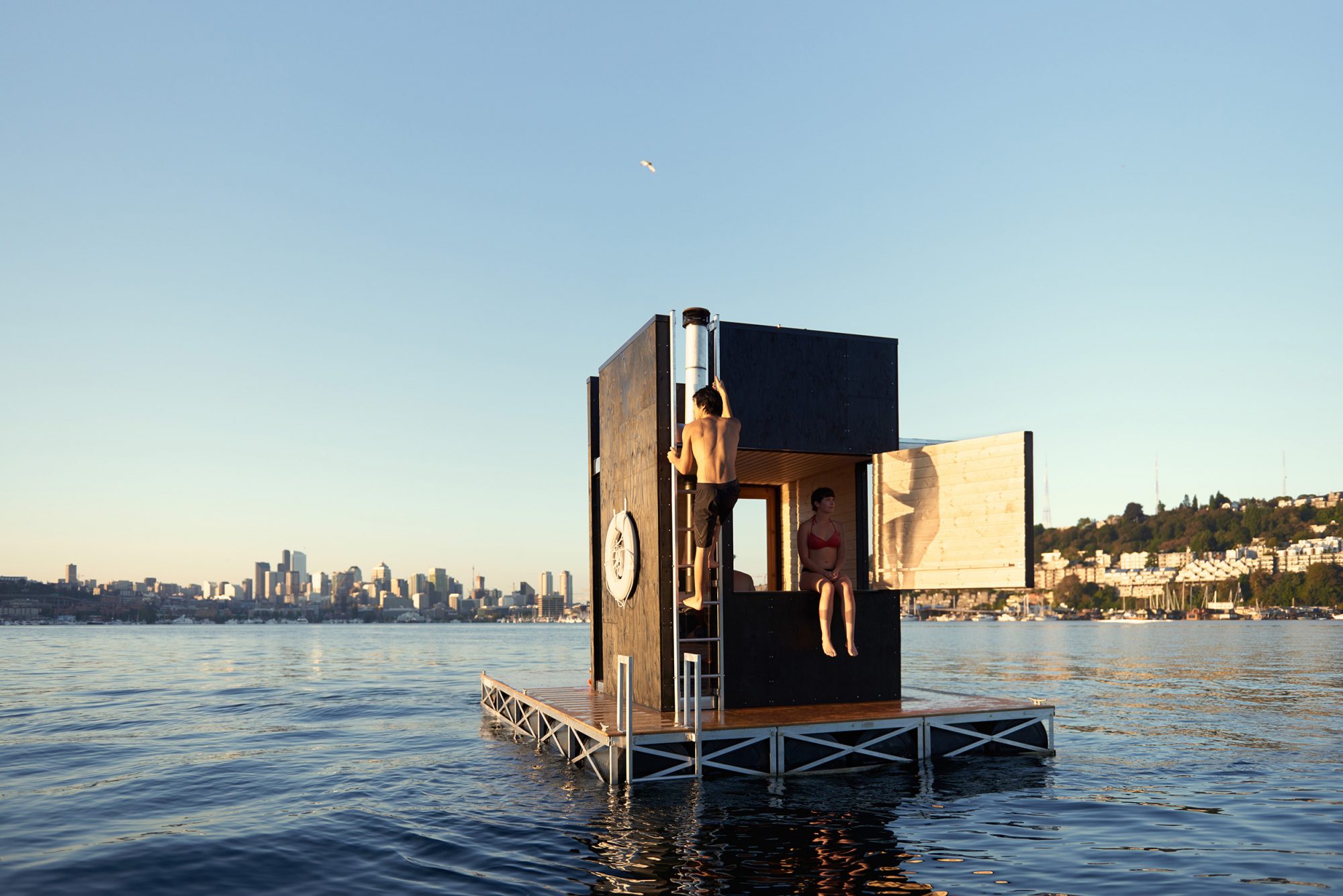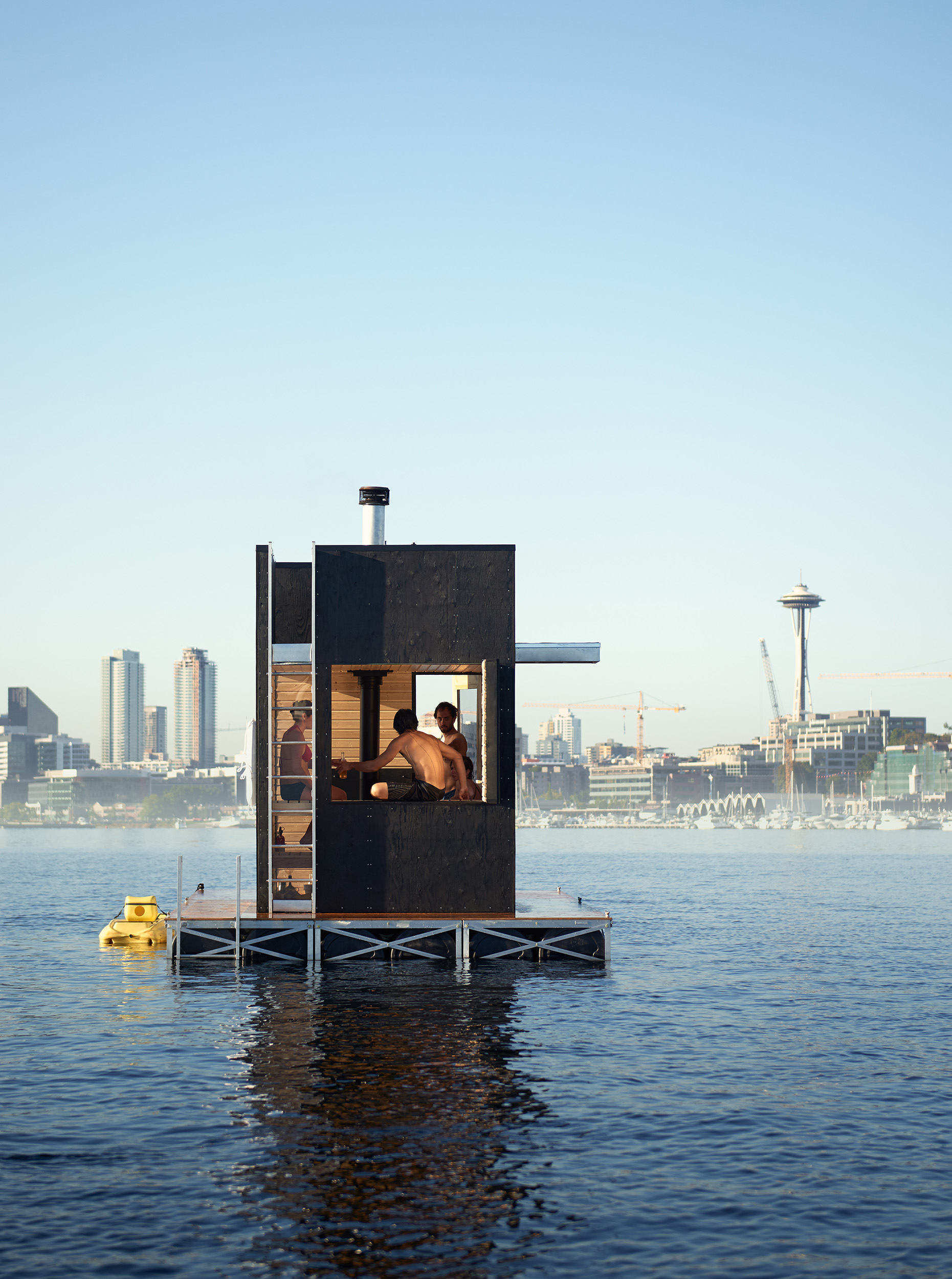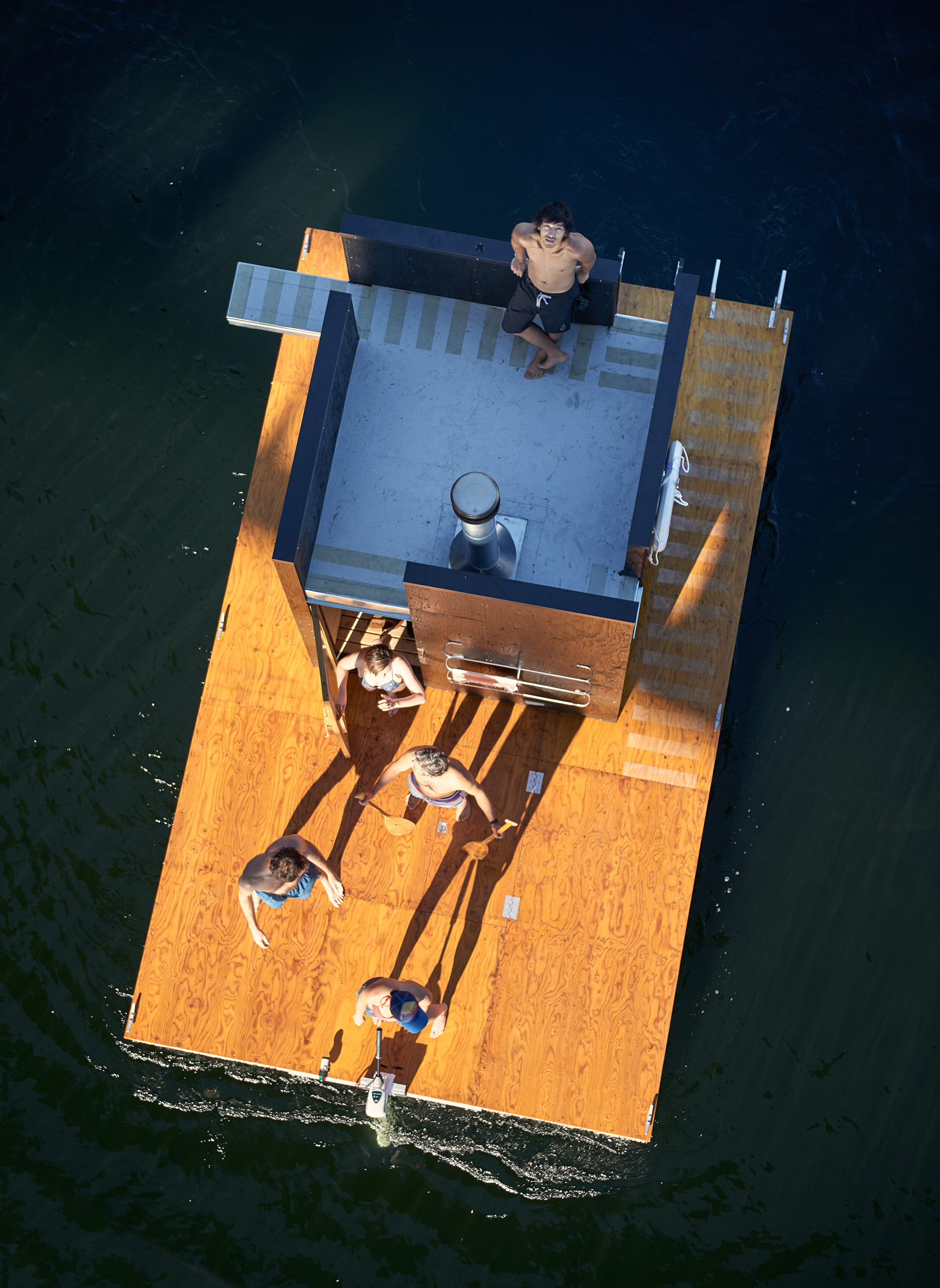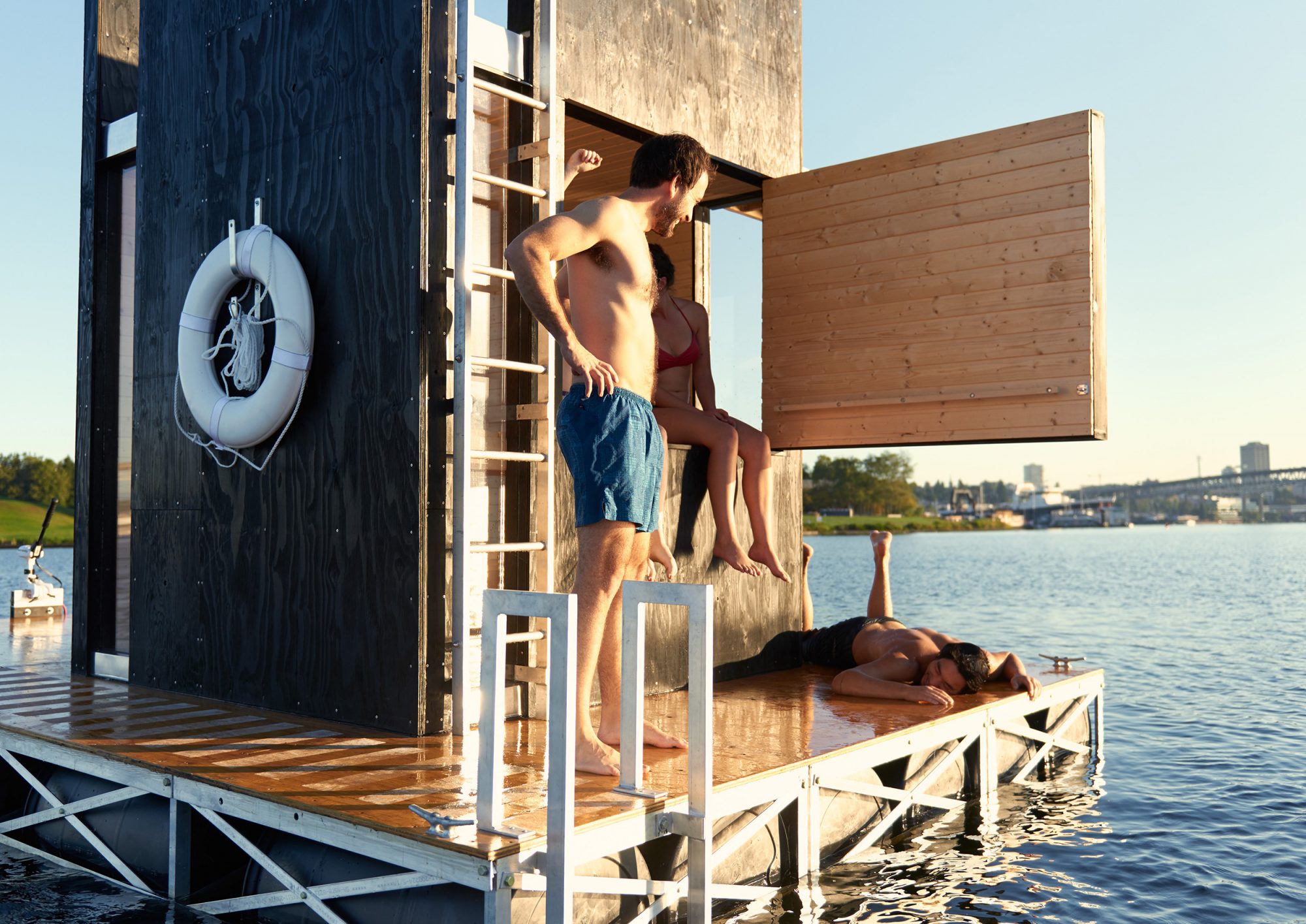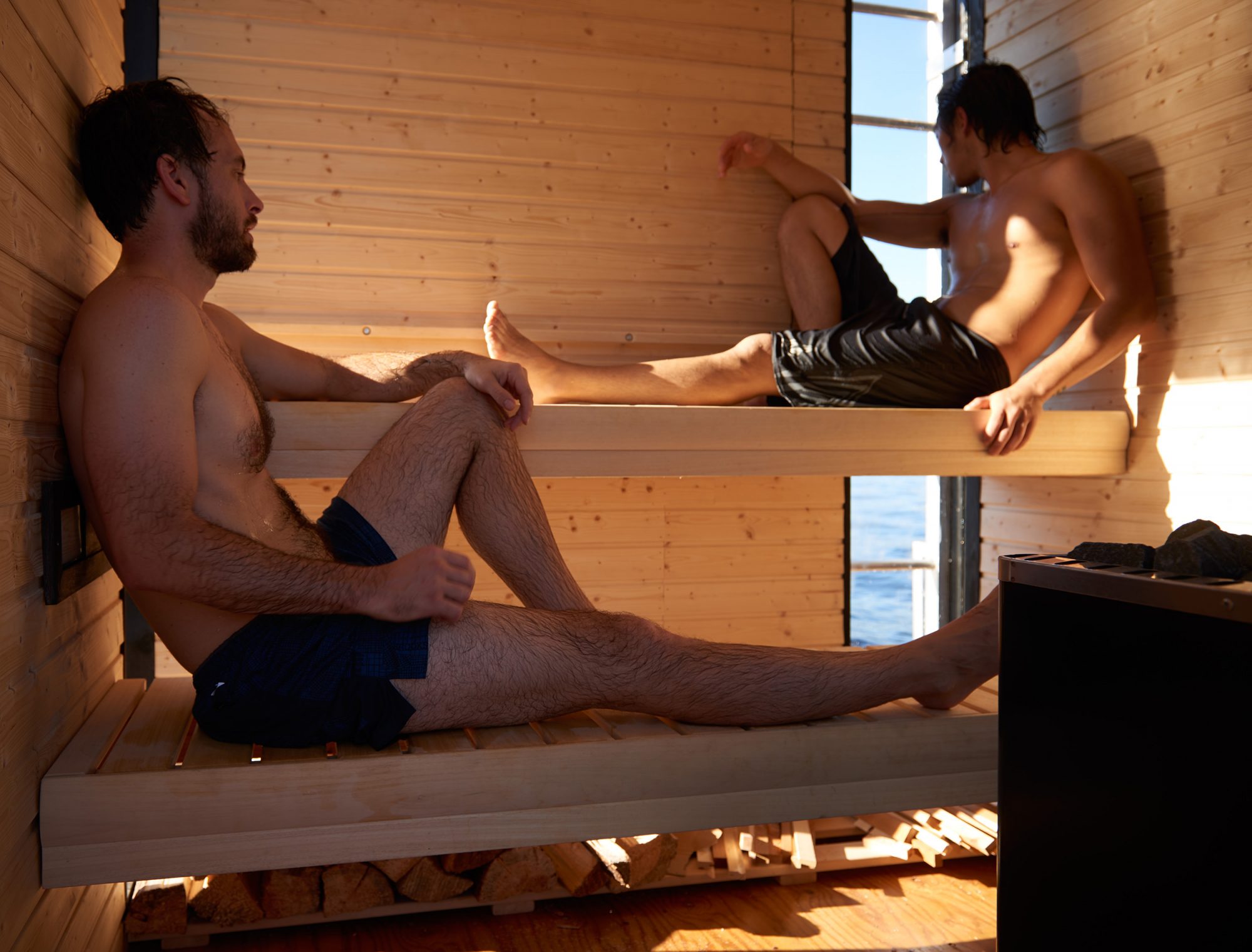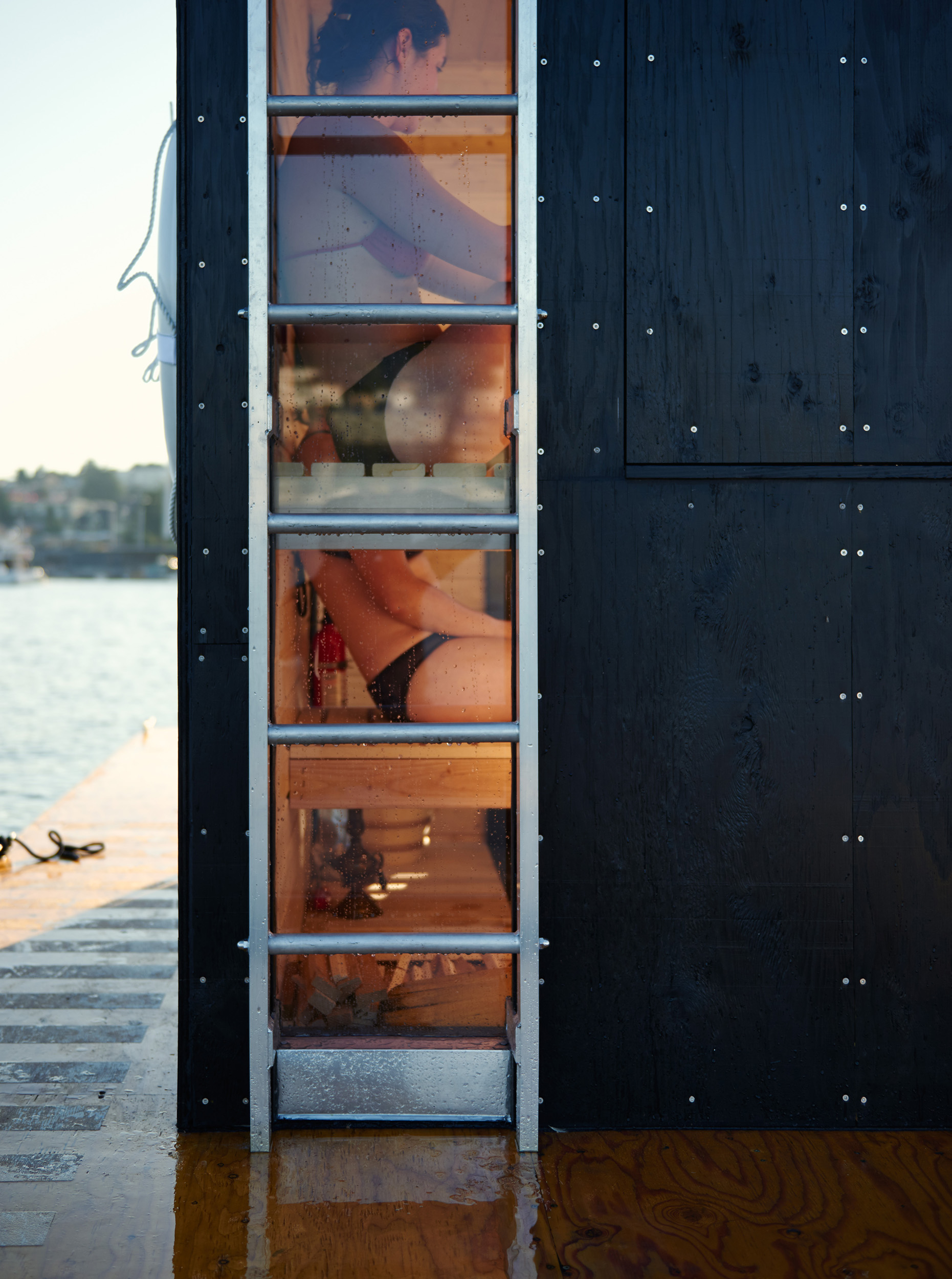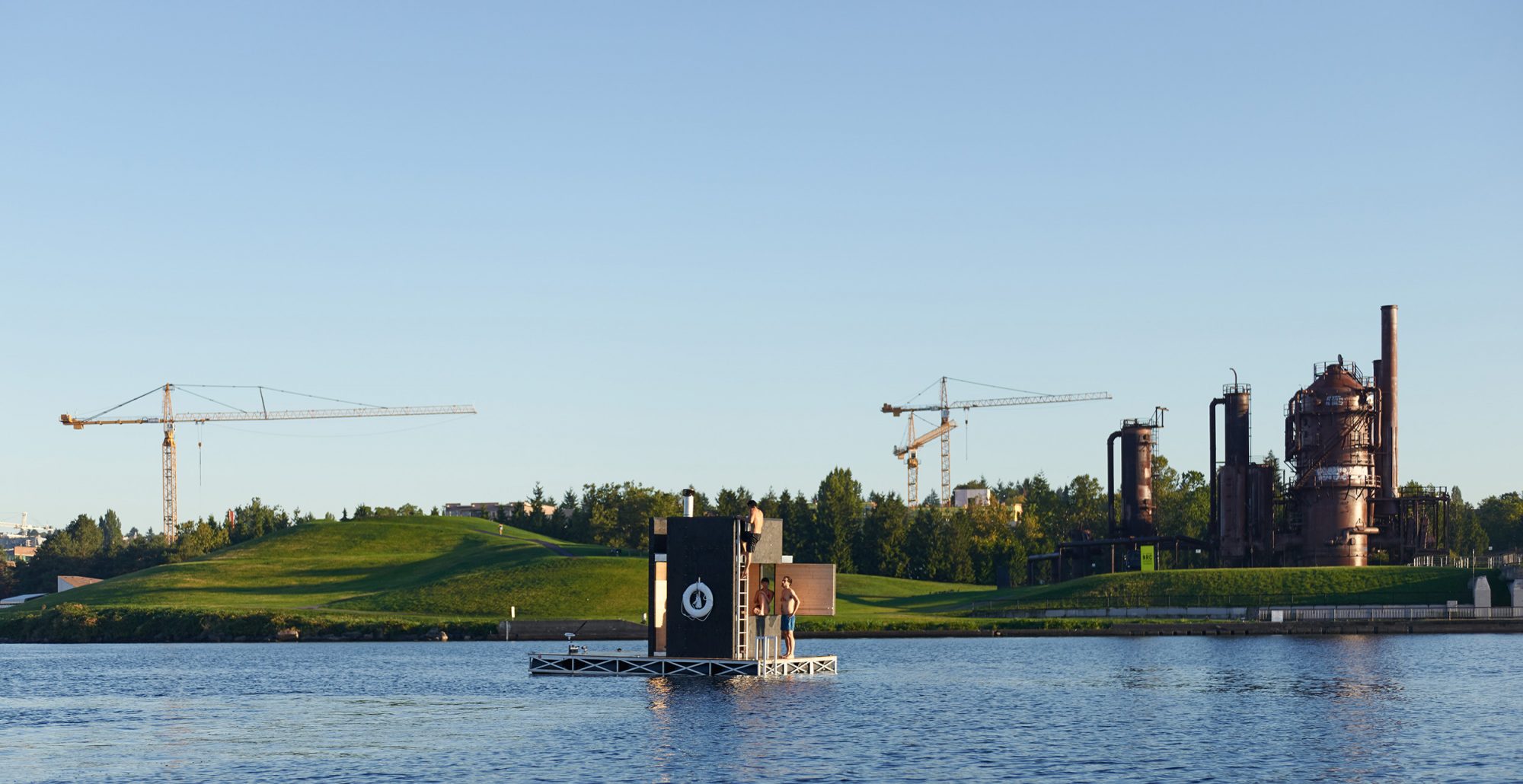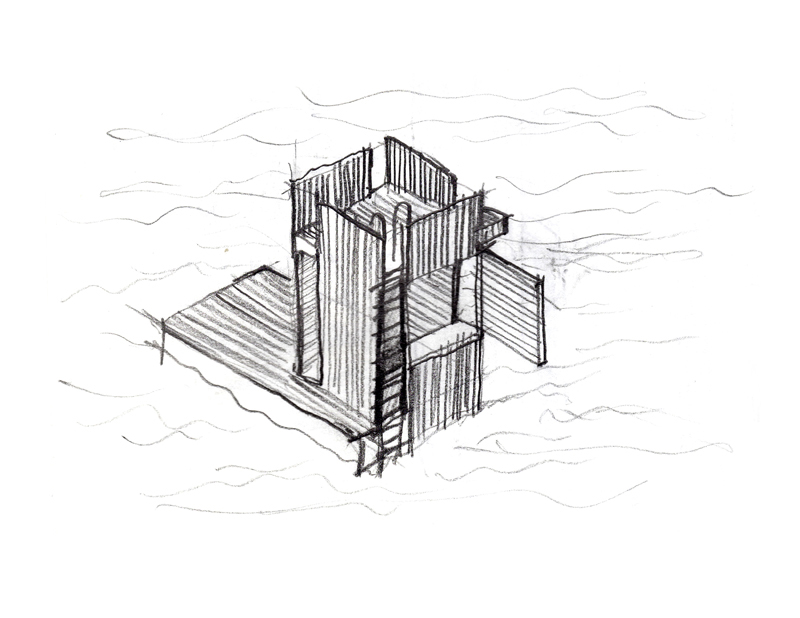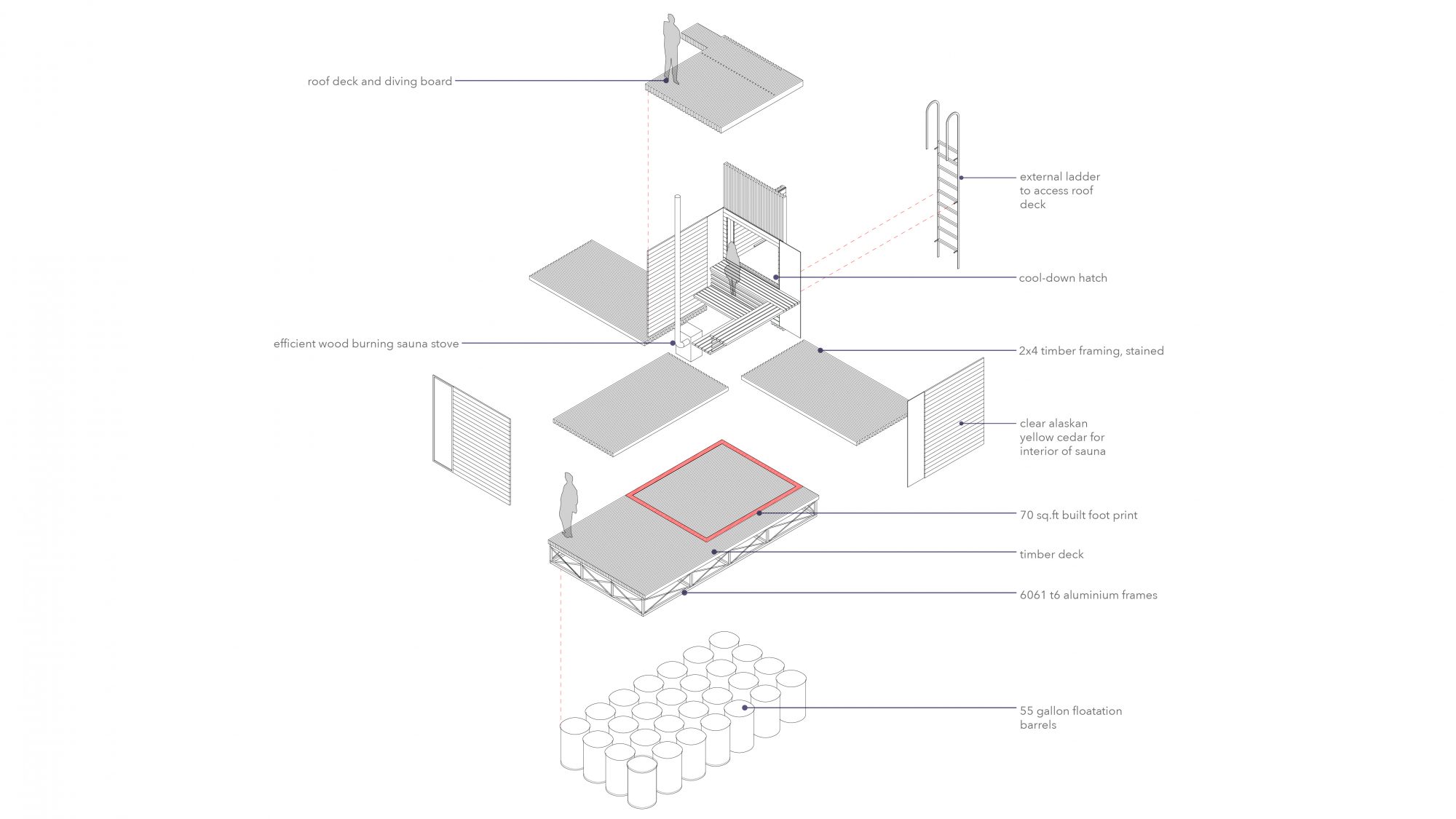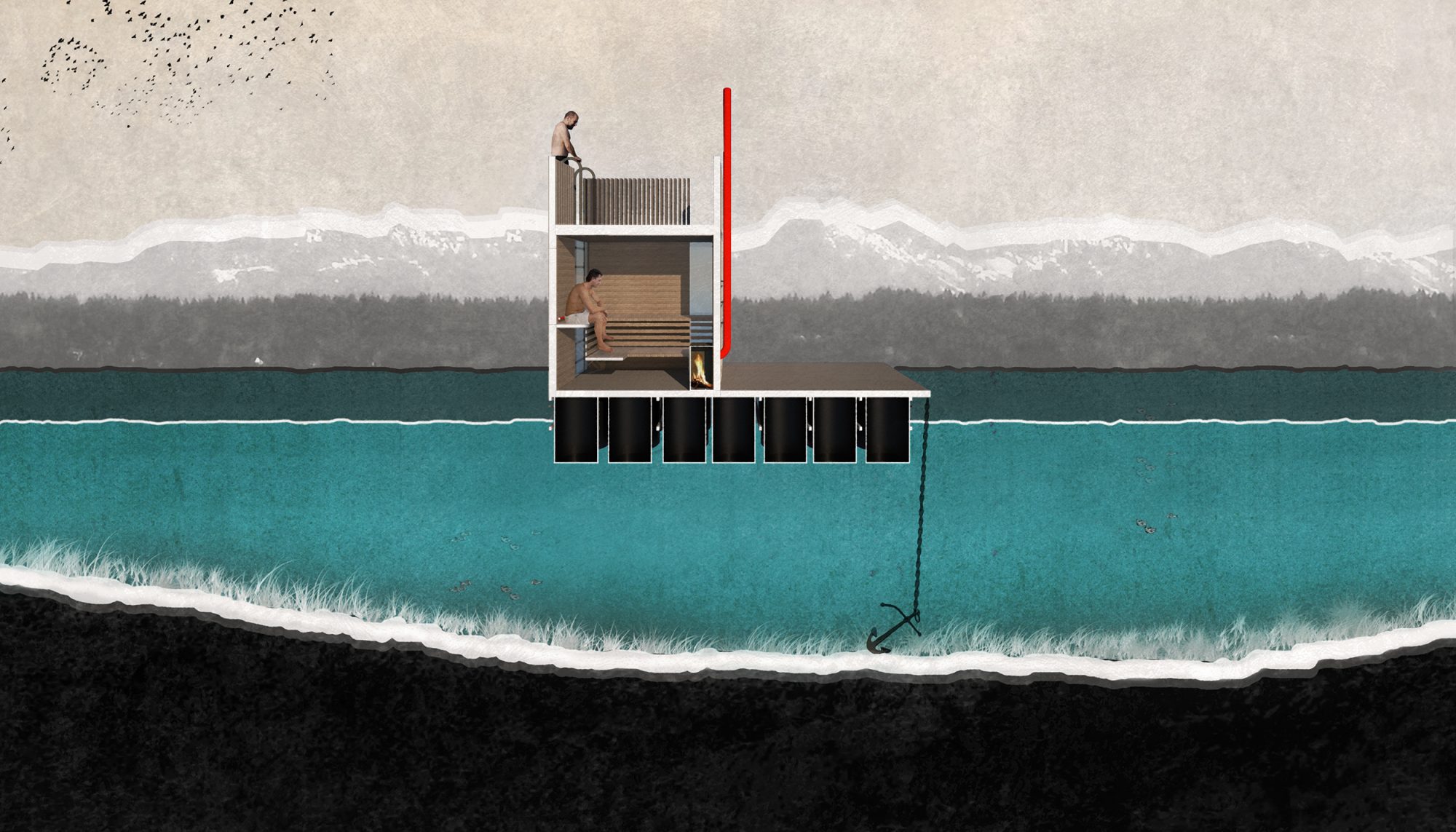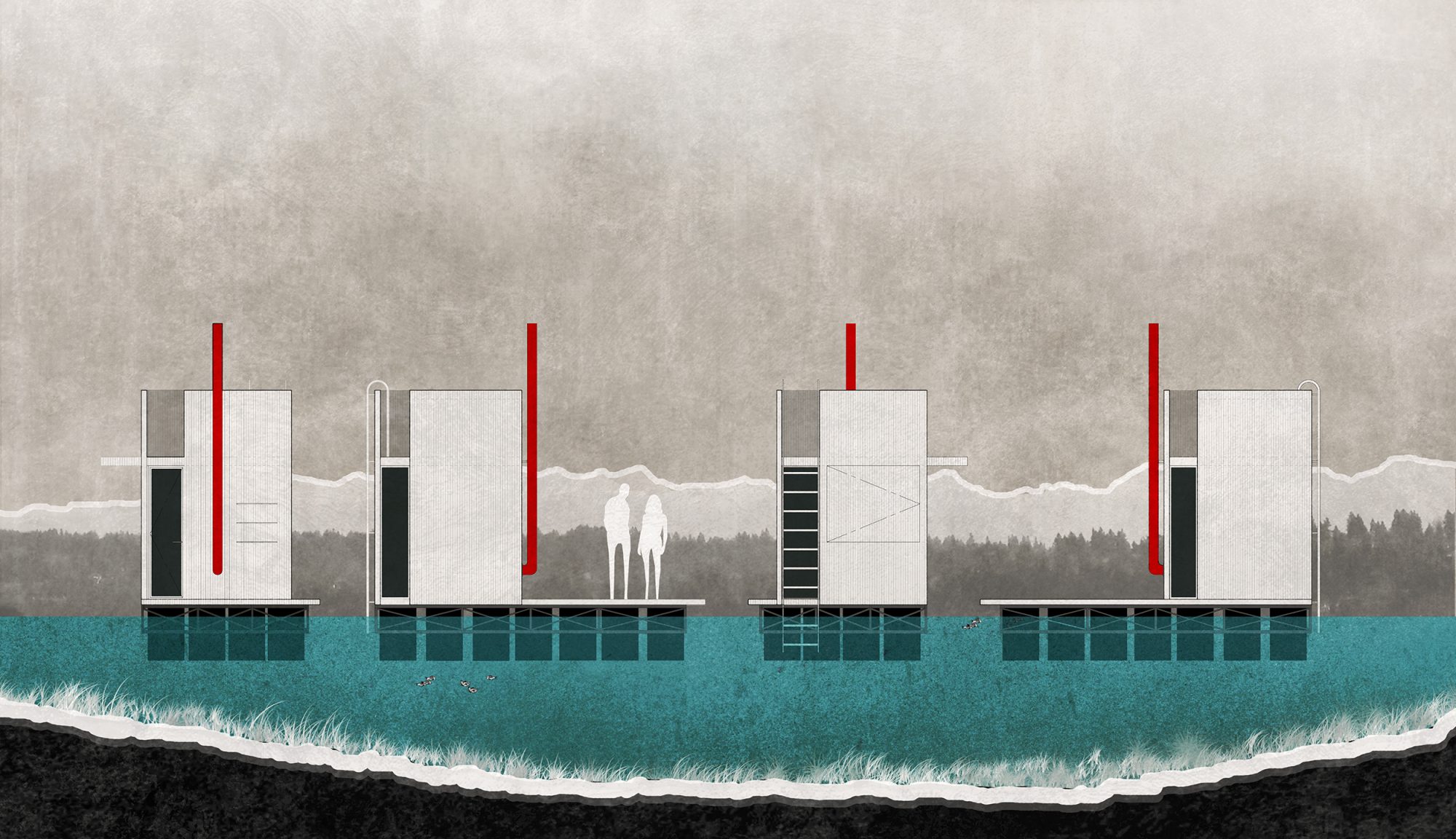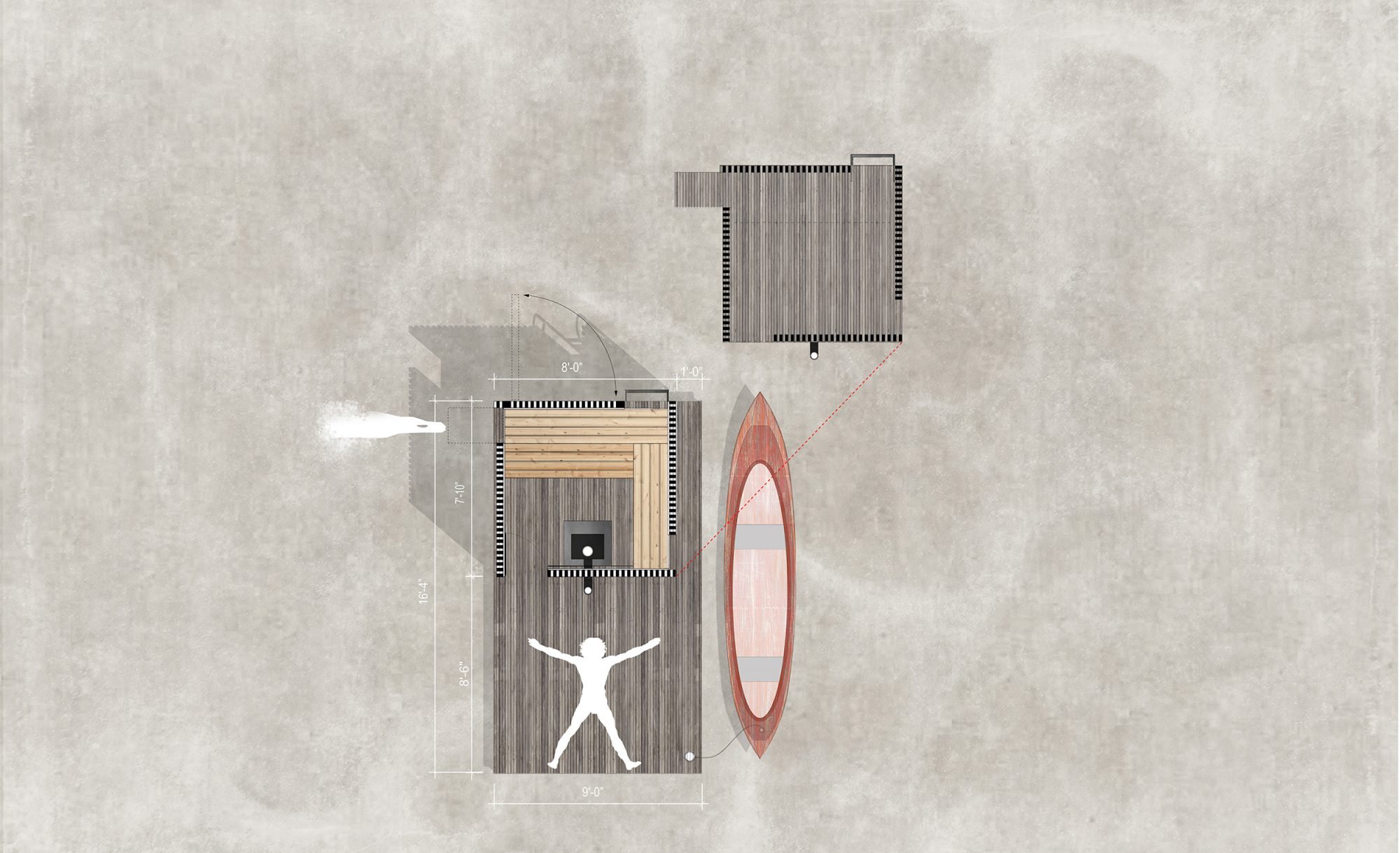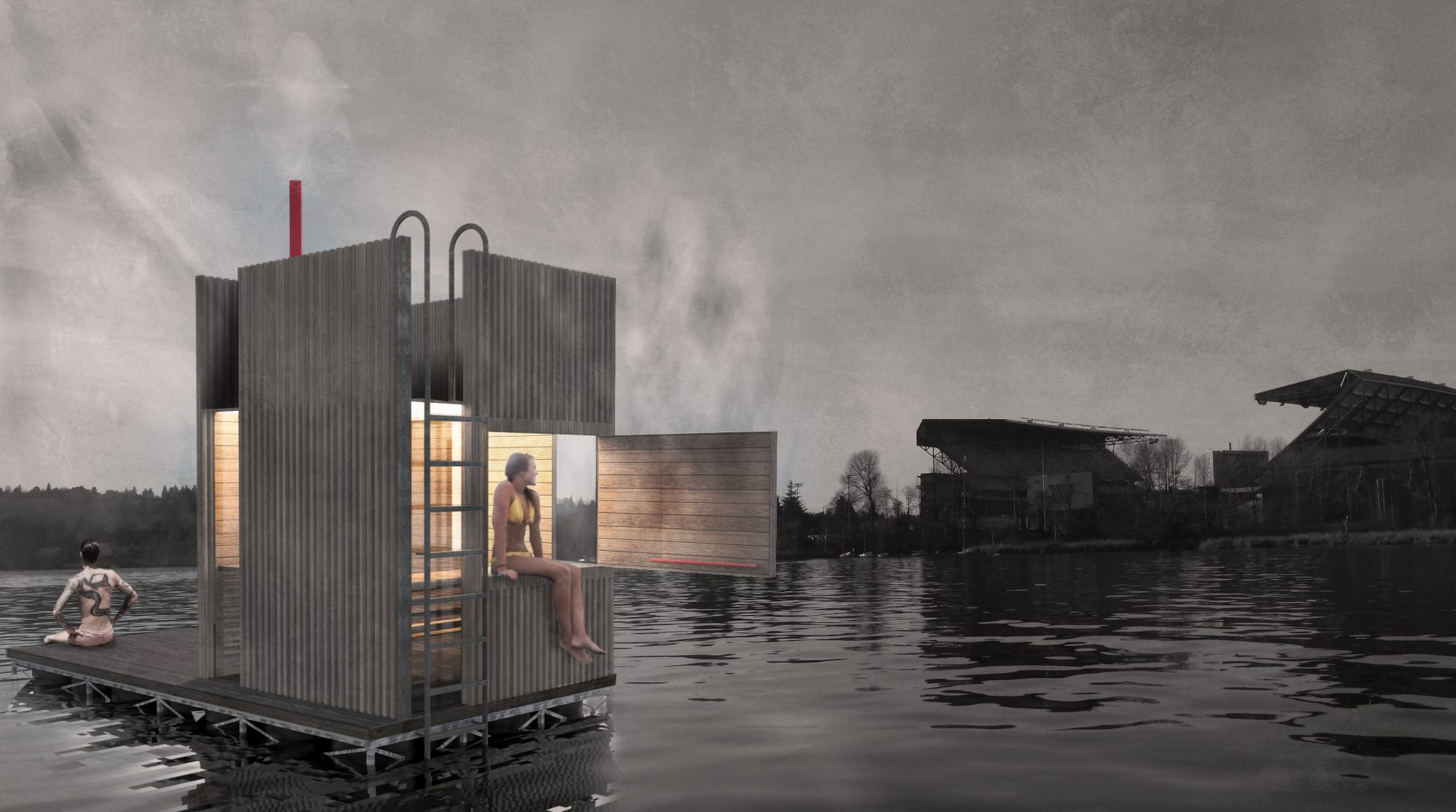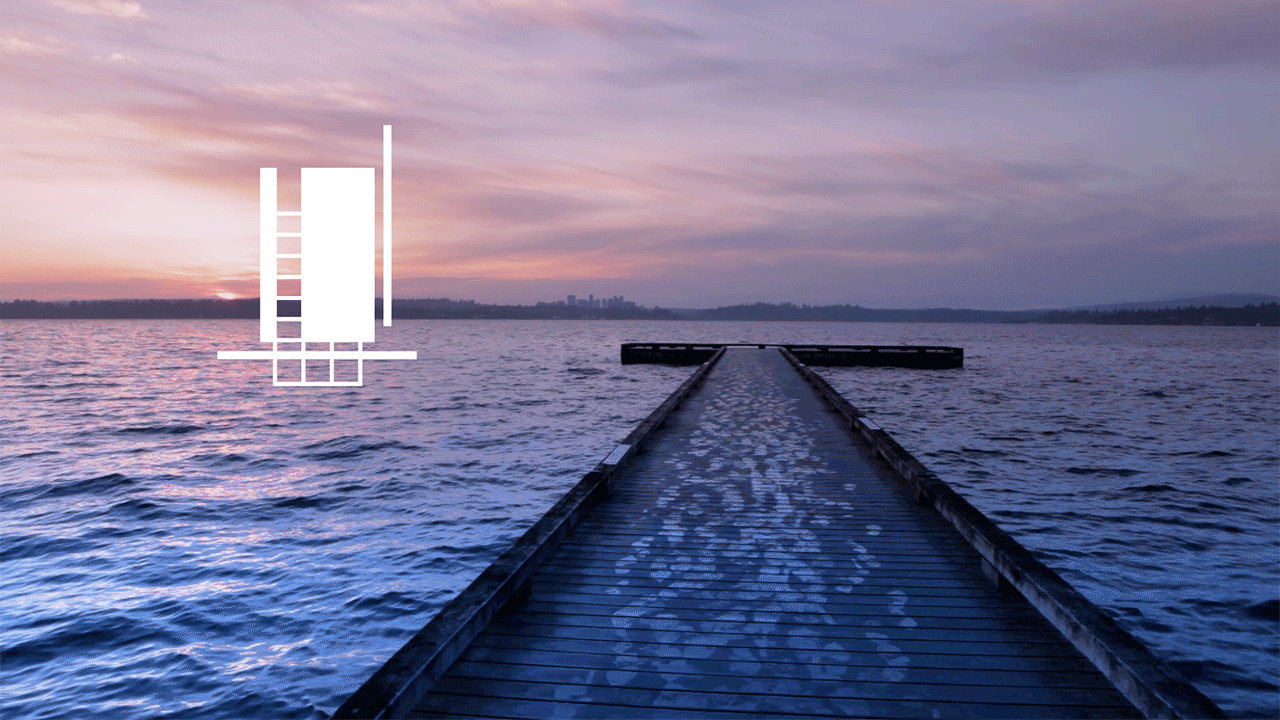 ARCHITECTURE TEAM
Gentry / O'Carroll
Nick Durig
STRUCTURAL ENGINEER
Kevin Winner, Swenson Say Faget
RECOGNITION
AIA National Small Project Award