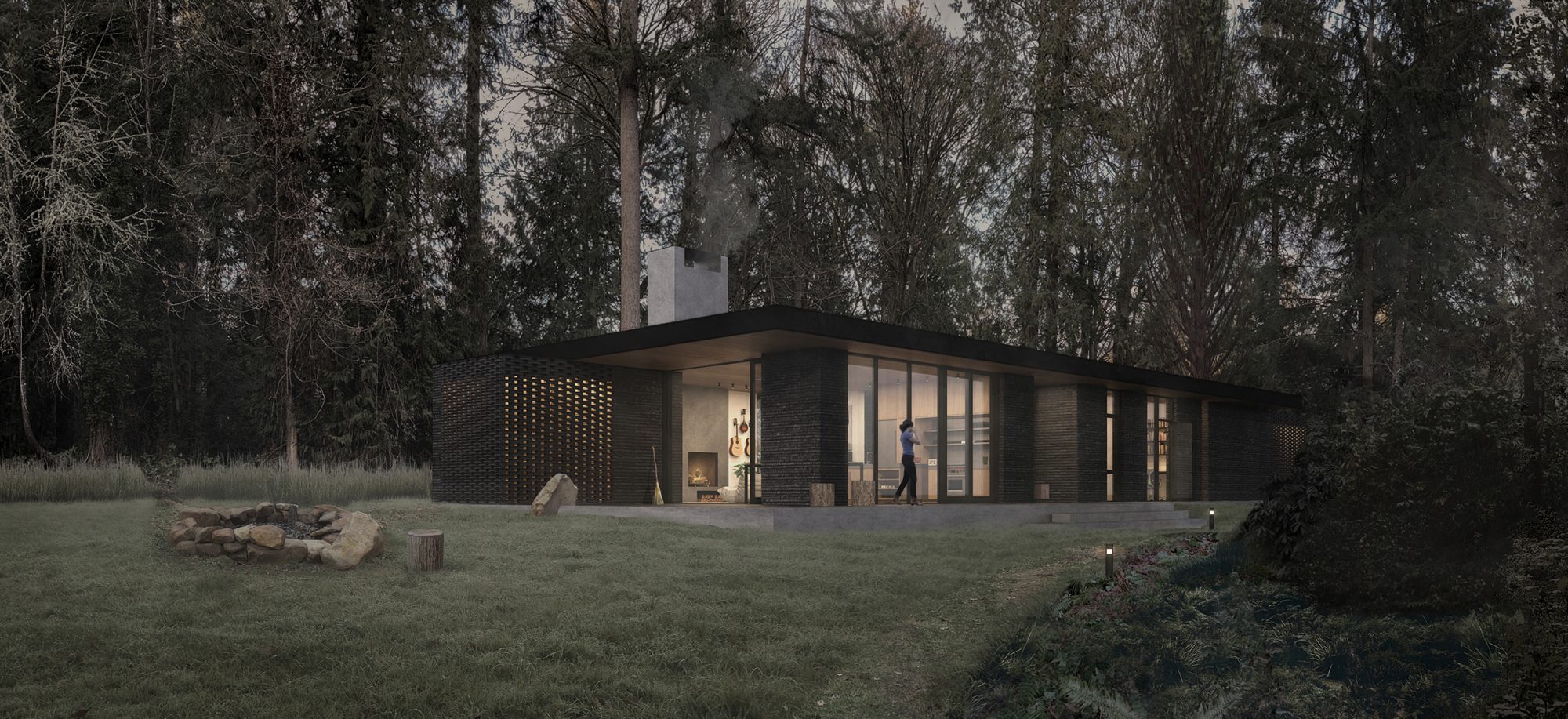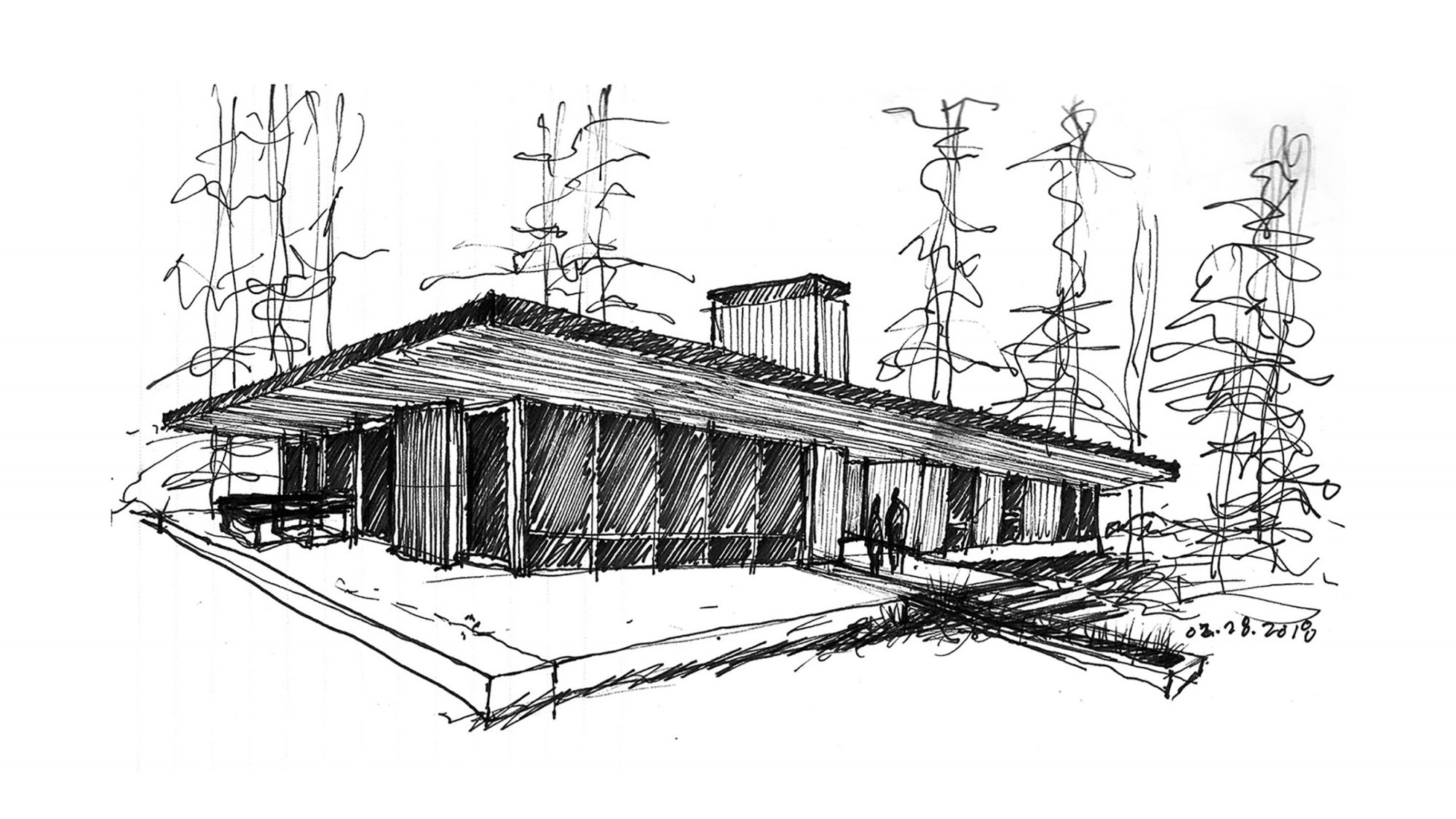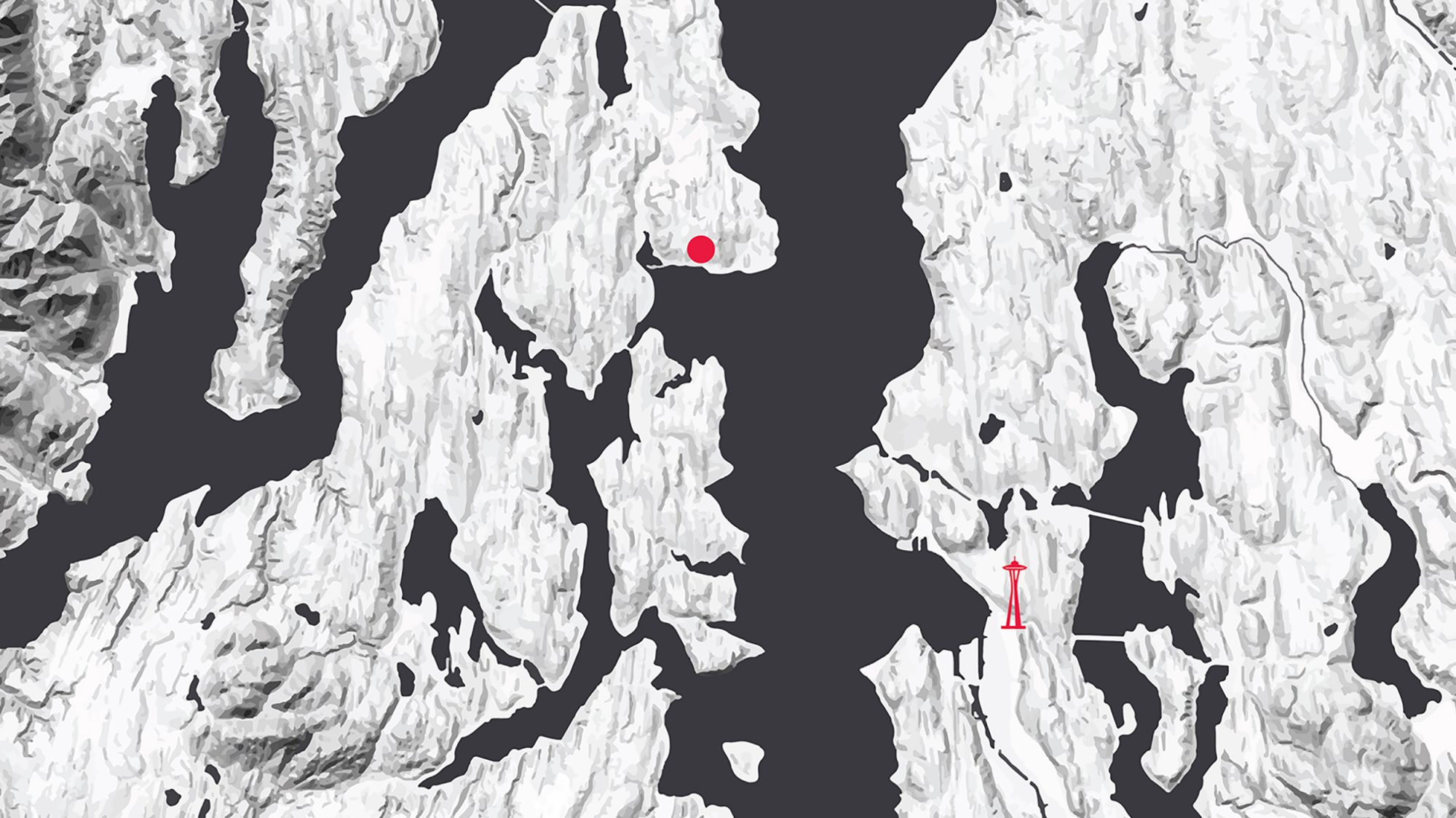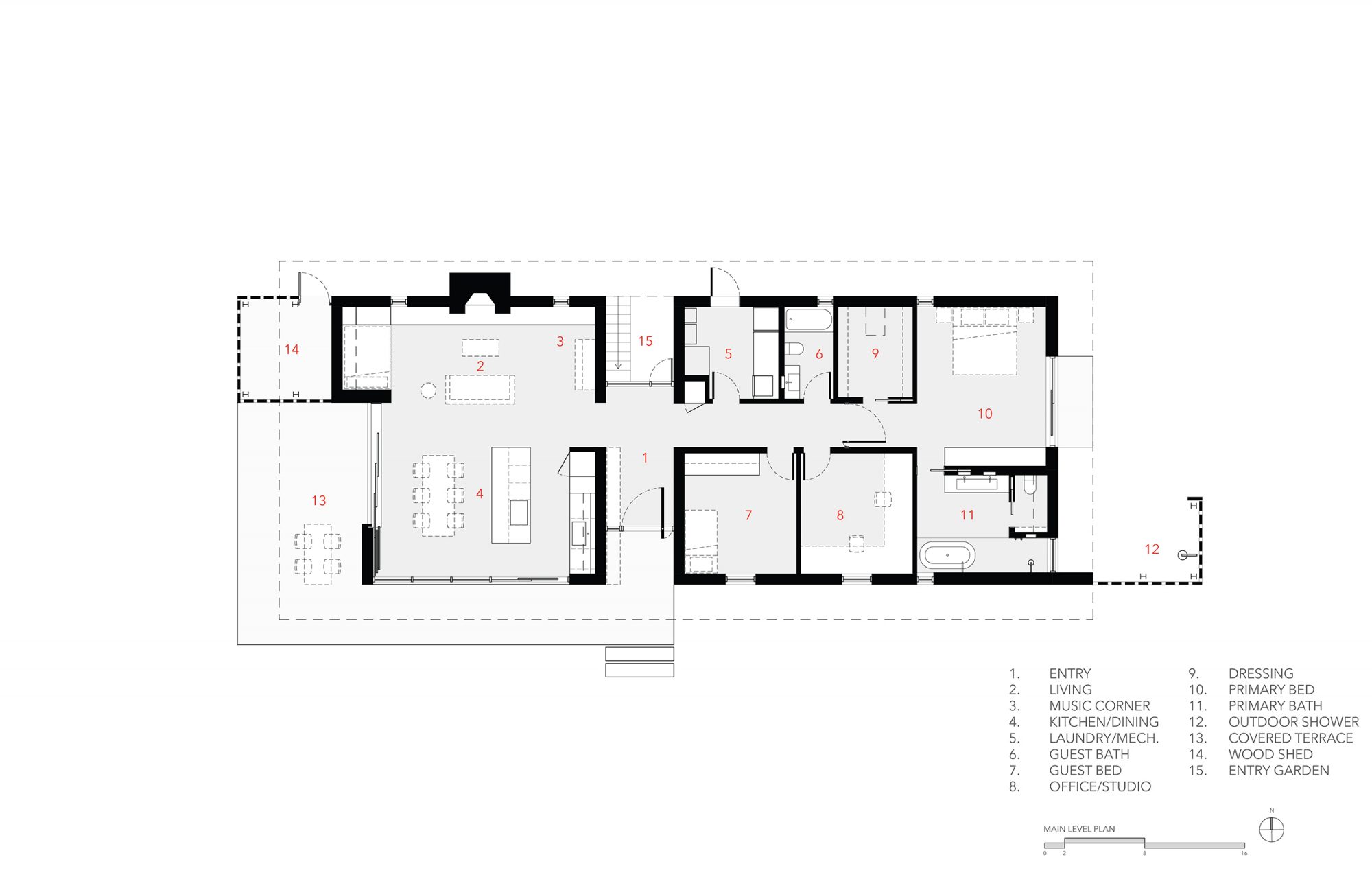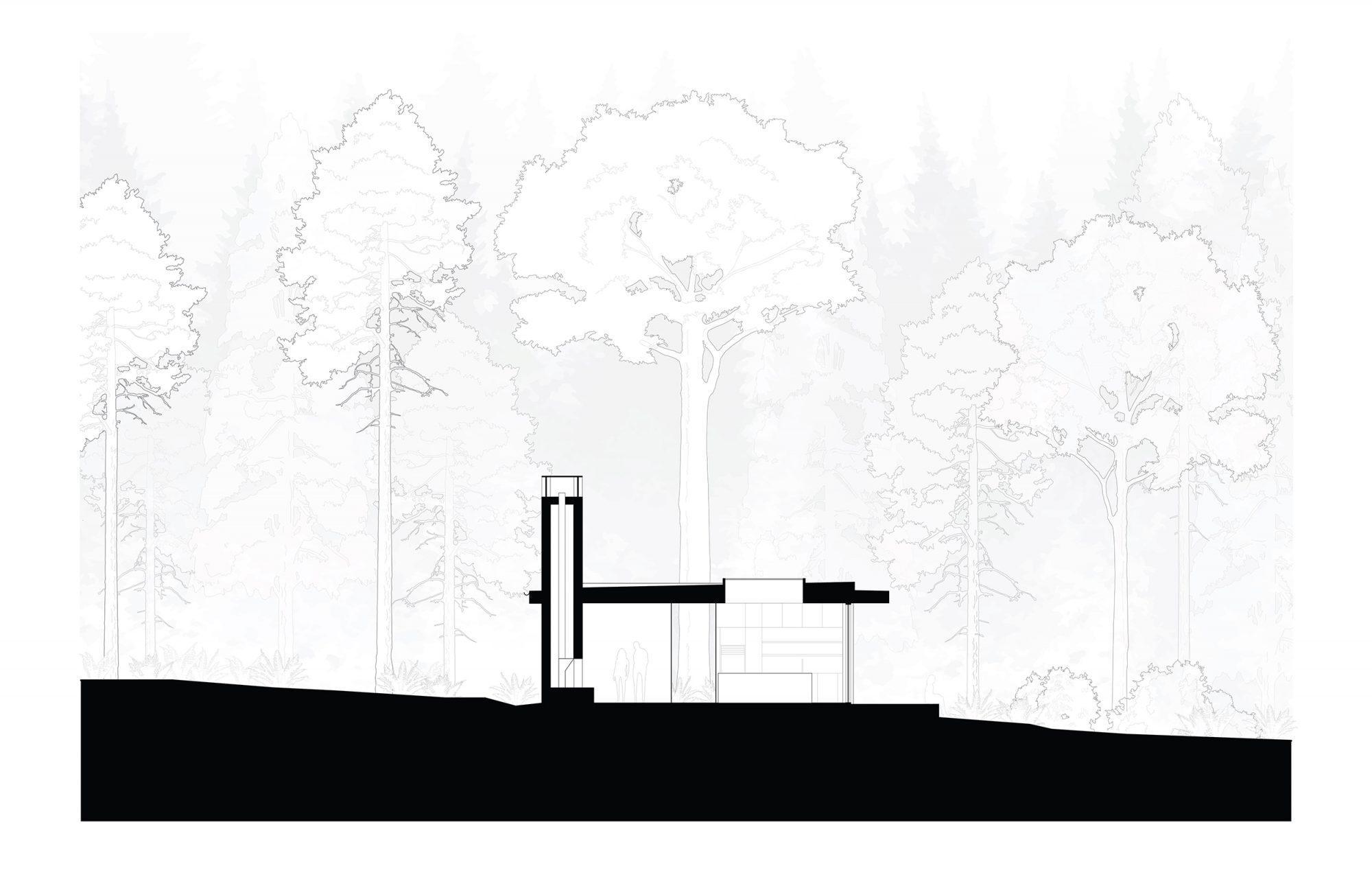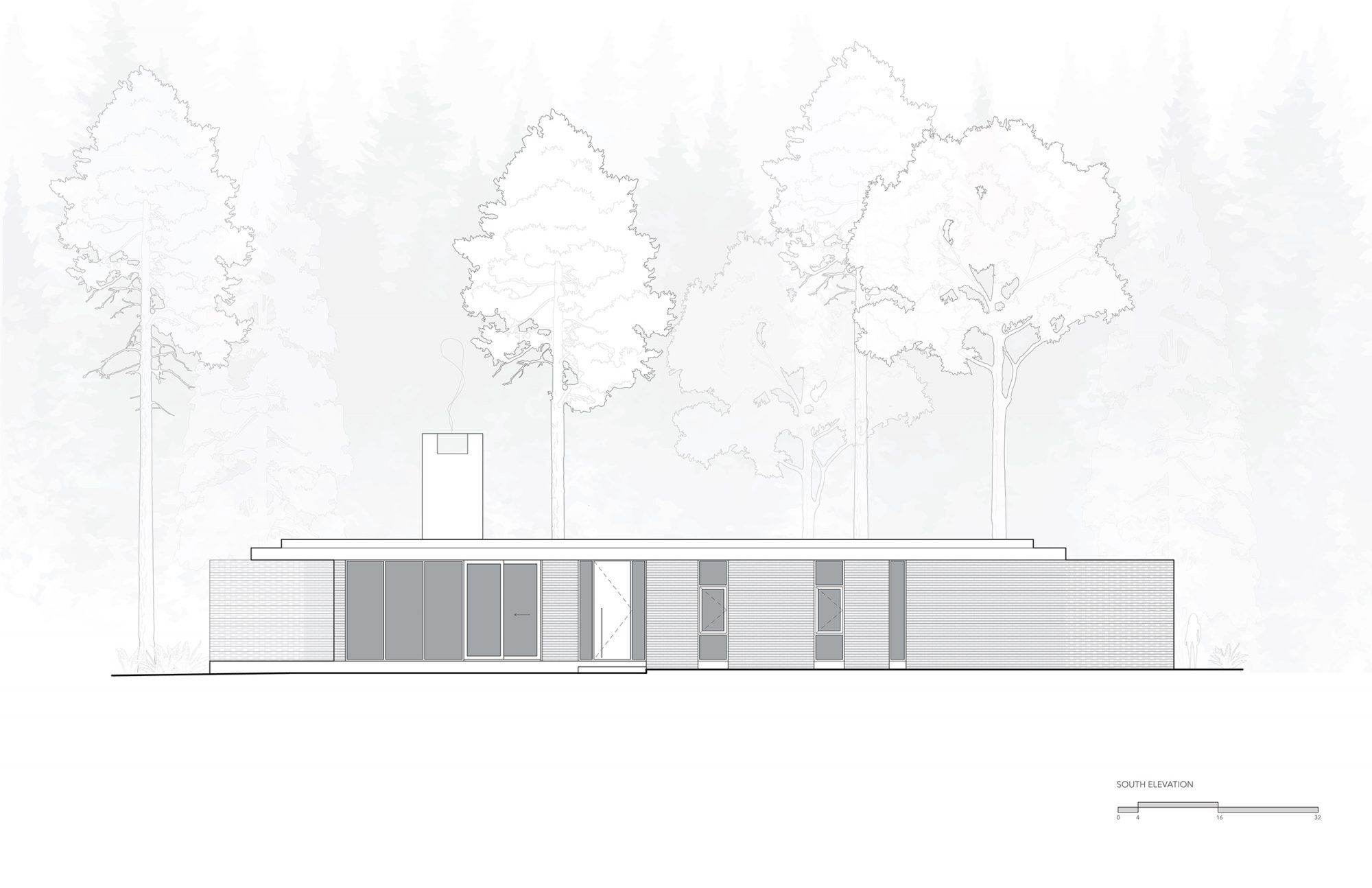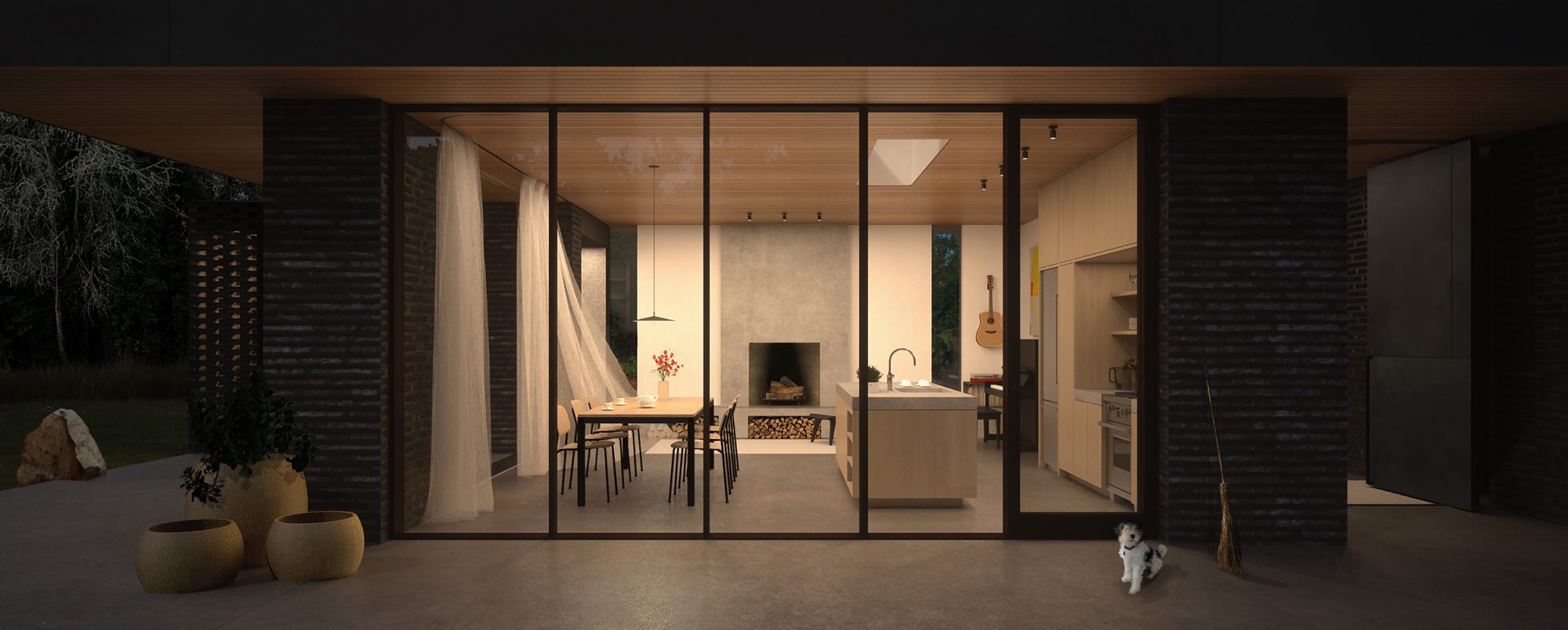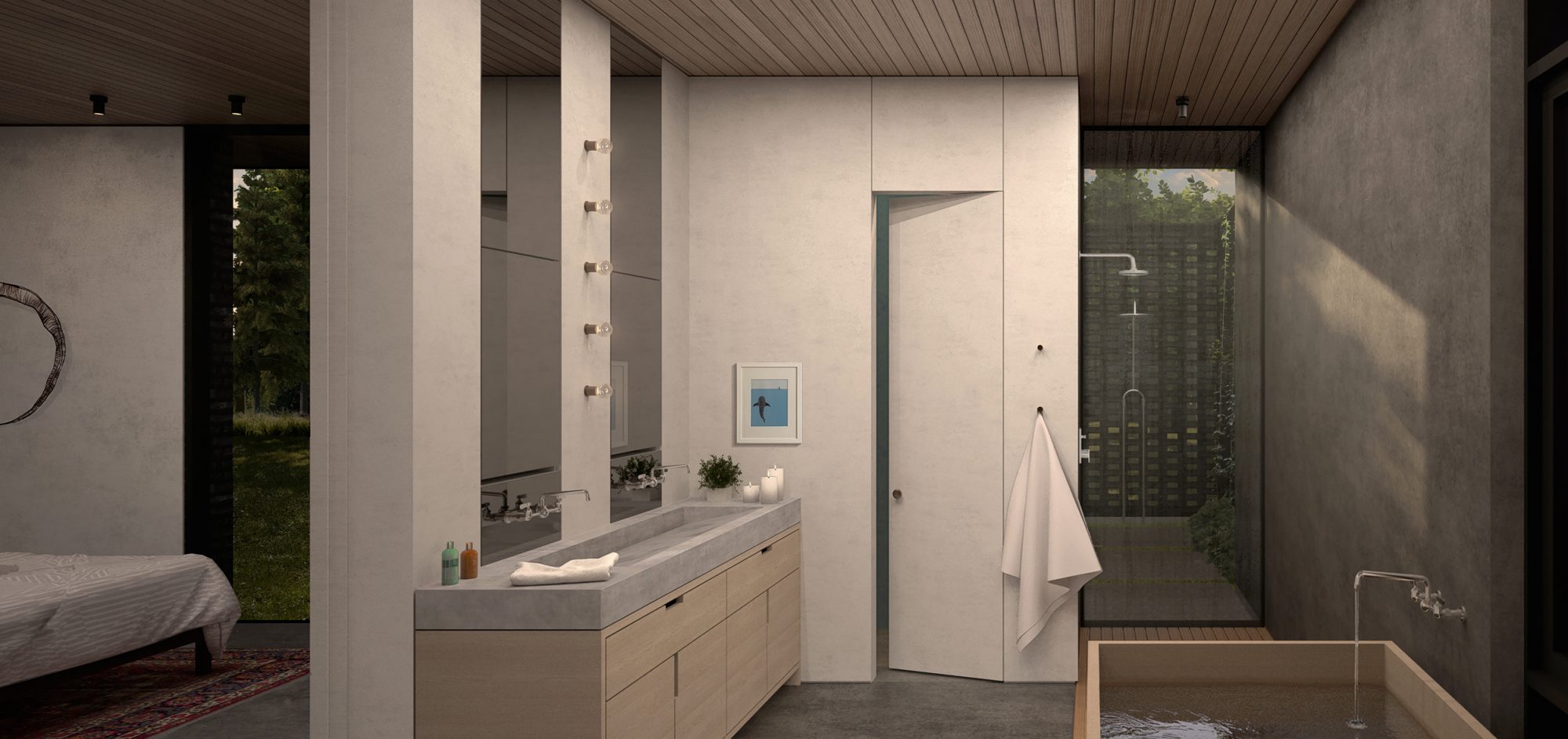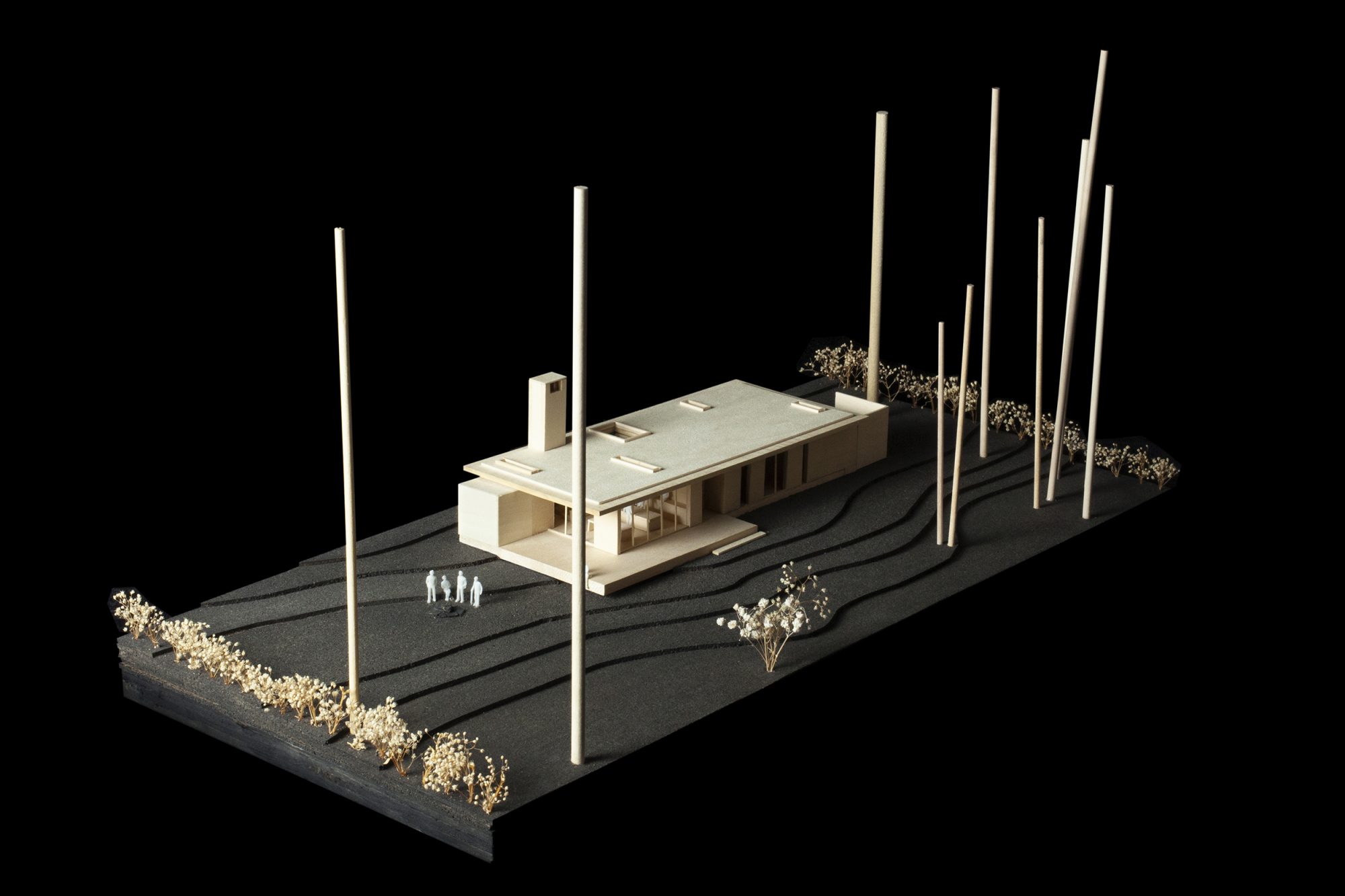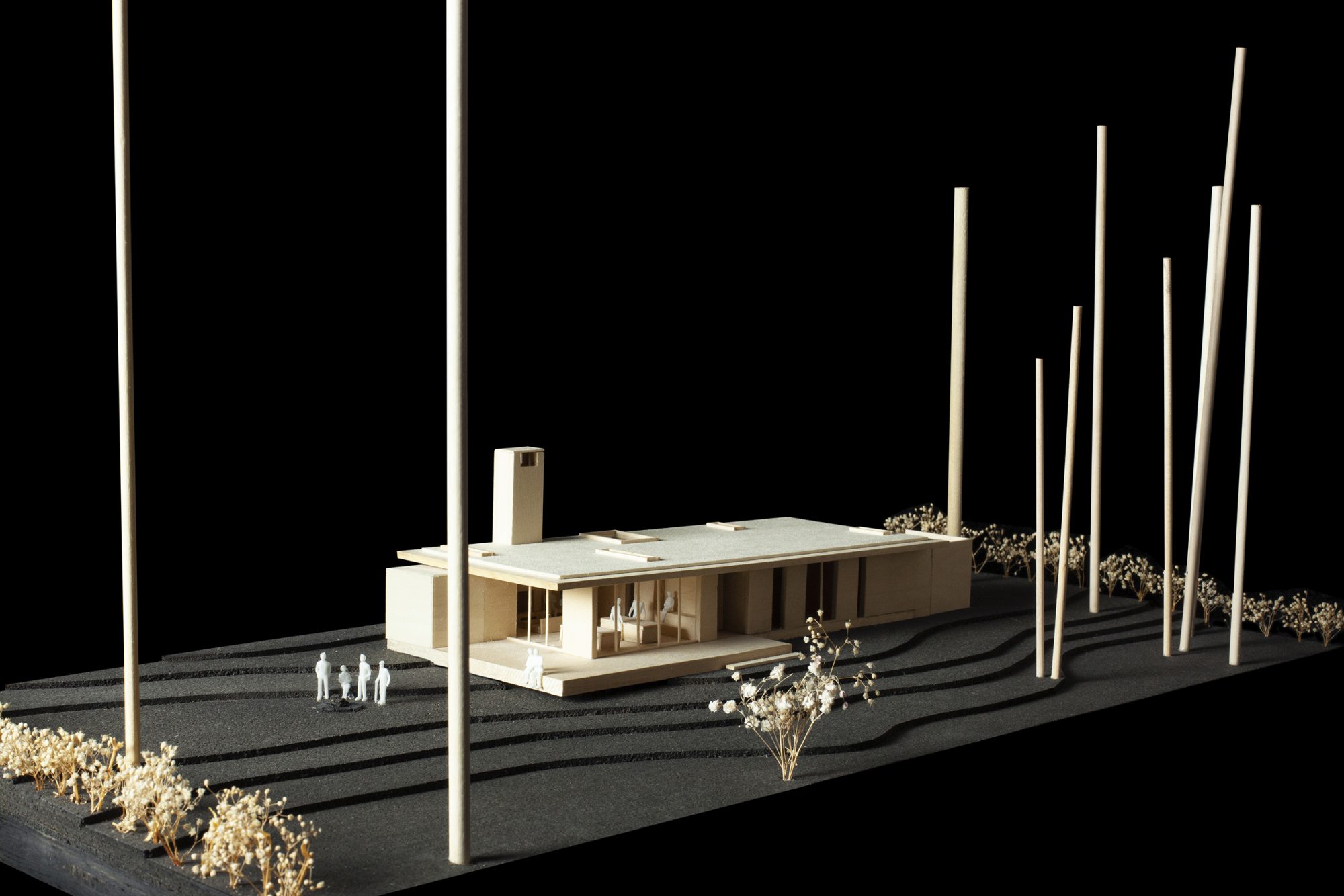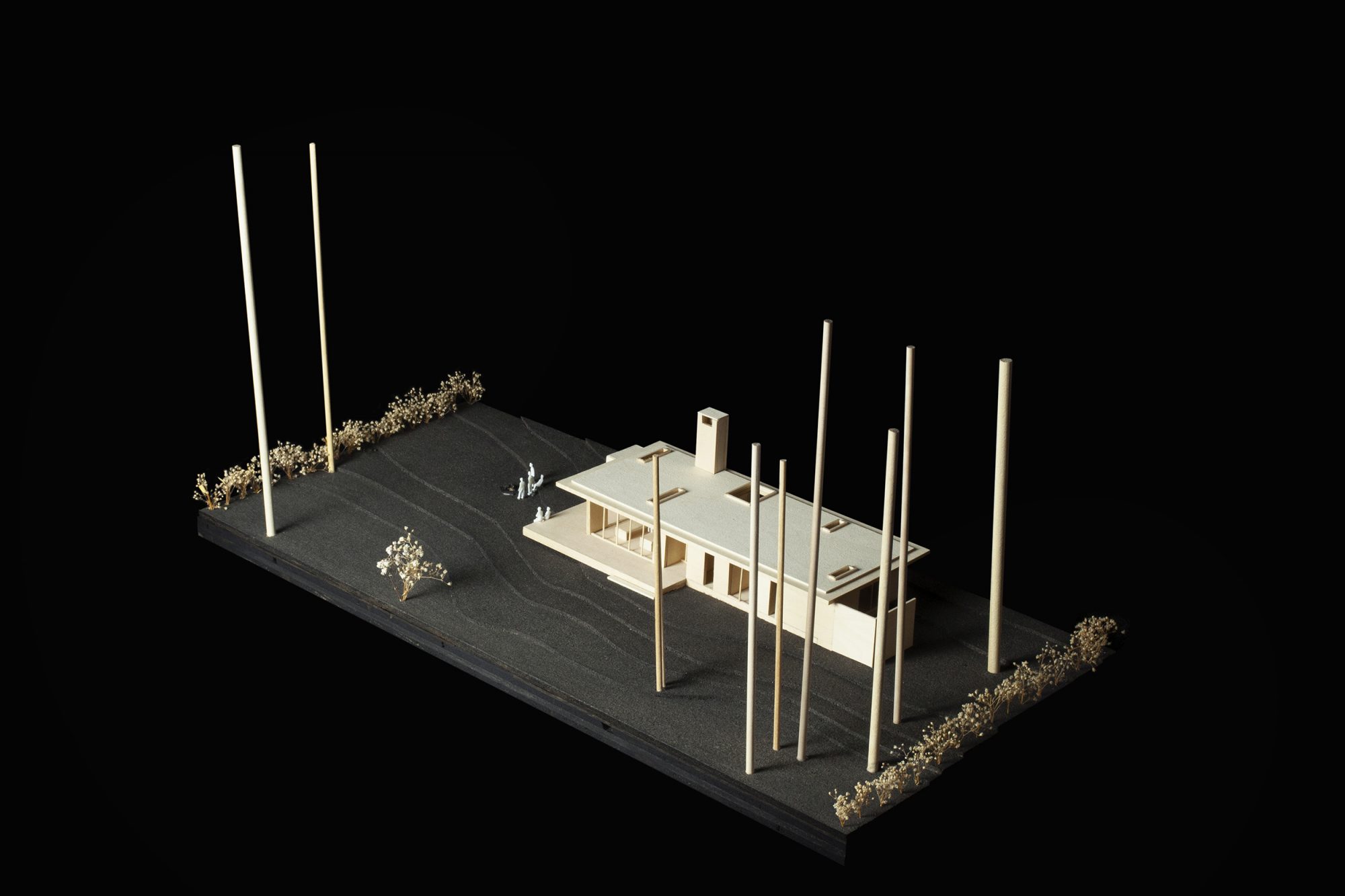 THE RAMBLER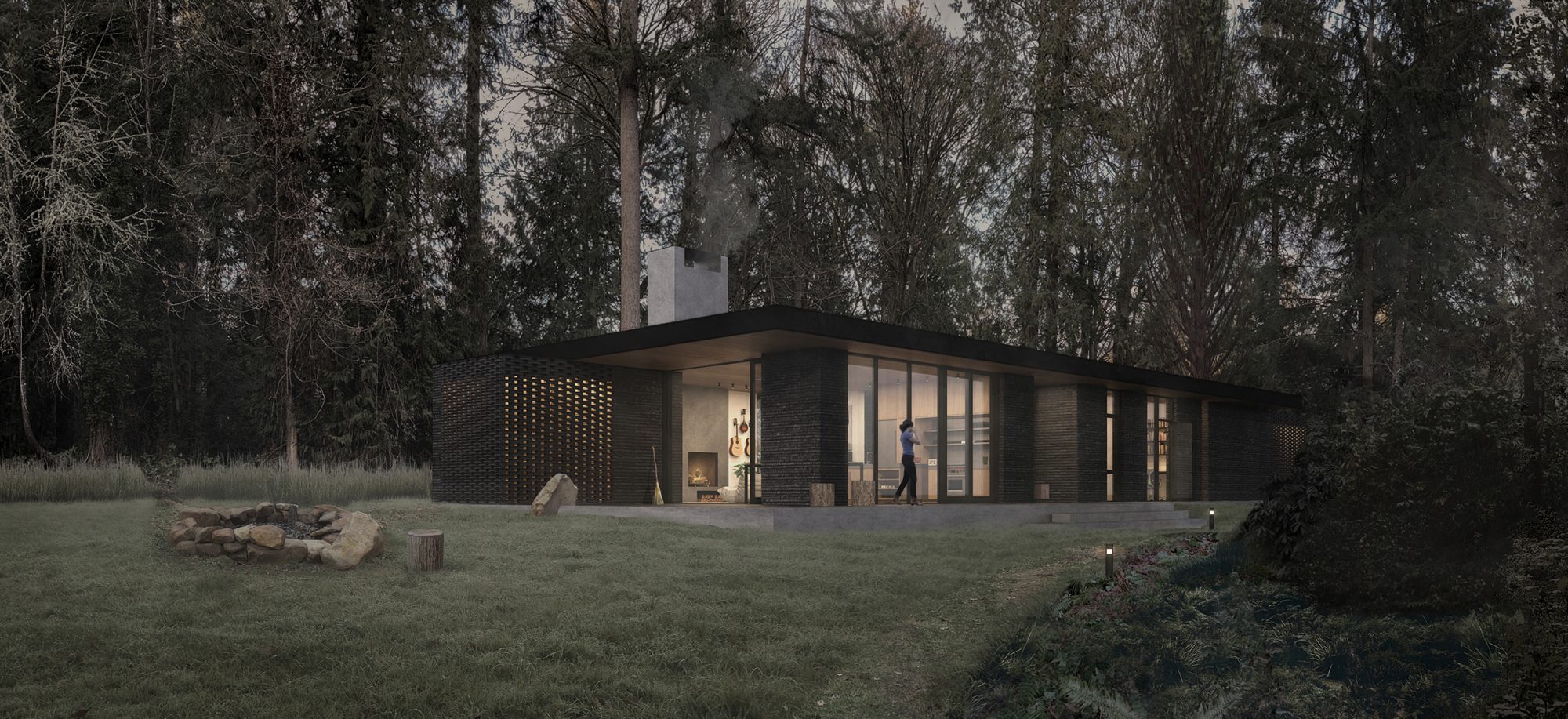 A one-story brick rambler custom made for an architect & musician and tucked in the northwest woods.
STRUCTURAL ENGINEER
Swenson Say Fagét
CIVIL ENGINEER
J Welch Engineering
BUILD TEAM
Sparrow Woodworks
Jon Gentry / Lydia Ramsey
Located on the Kitsap Peninsula just up the hill from a small beach town, this residence takes its place on a cherished piece of family property. On a secluded wooded site, the new structure grounds itself to the earth with its approach to material and form. The concept for the design evolved out of a solid rectangular volume stretched across the site in a typical one-story "Rambler" style. The volume was carved away to open spaces, sliced through to open axial views, and punctured and perforated to let in light and allow natural ventilation while maintaining privacy in select areas. The single element that breaks the datum of the roof is a site cast fireplace and chimney that acts as a totem marking the heart of the living space - a space for family gatherings and music to be played.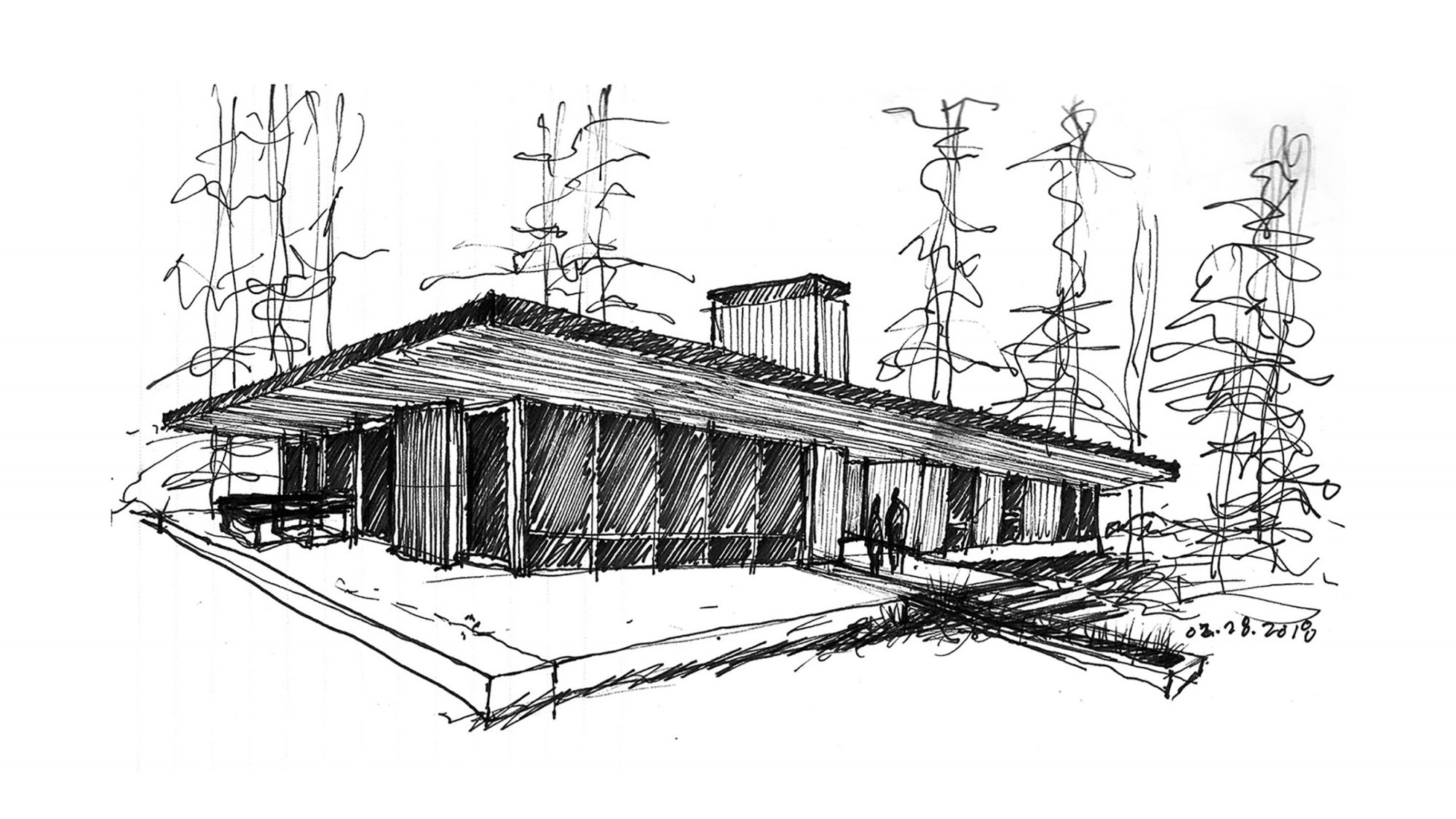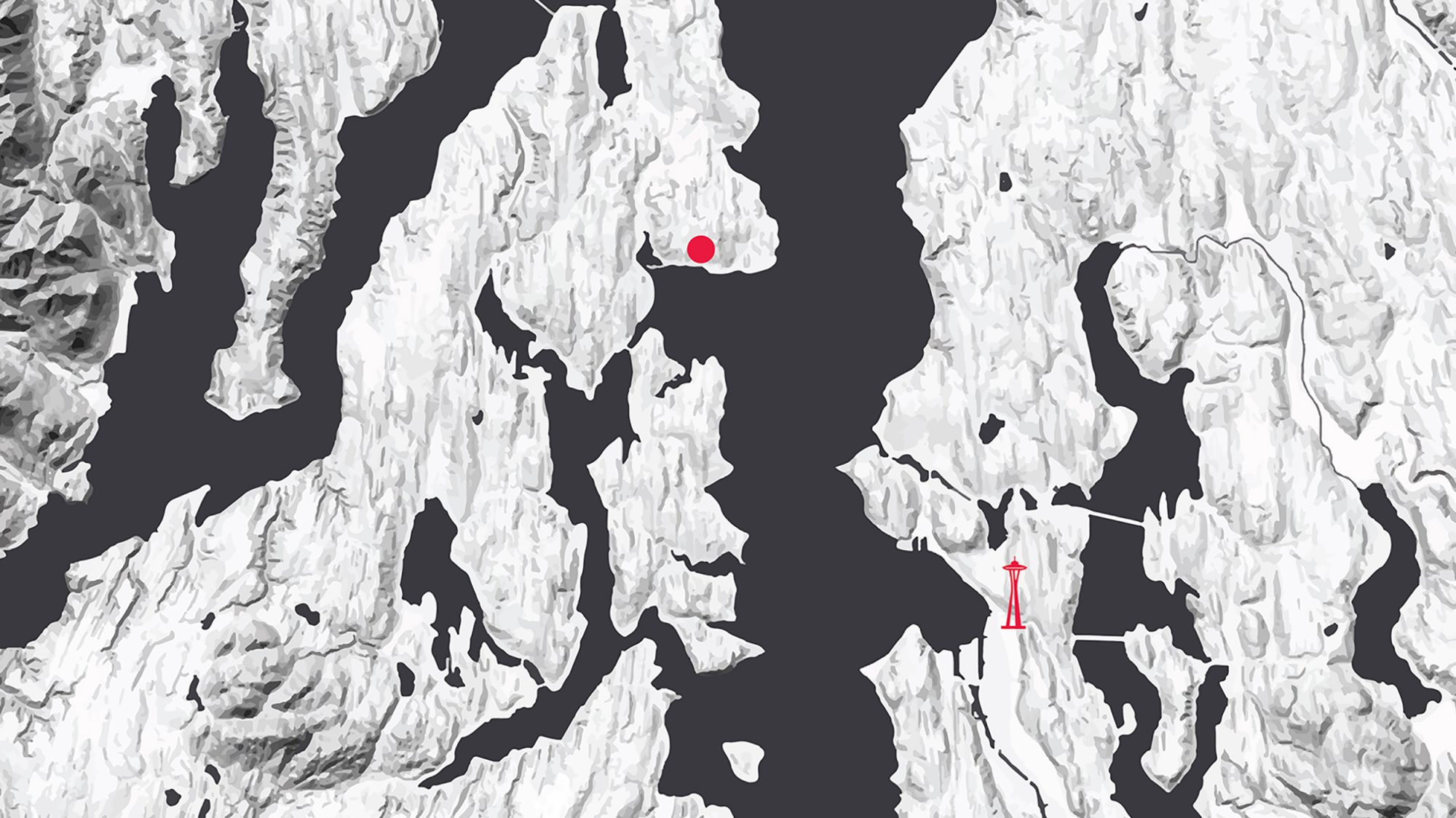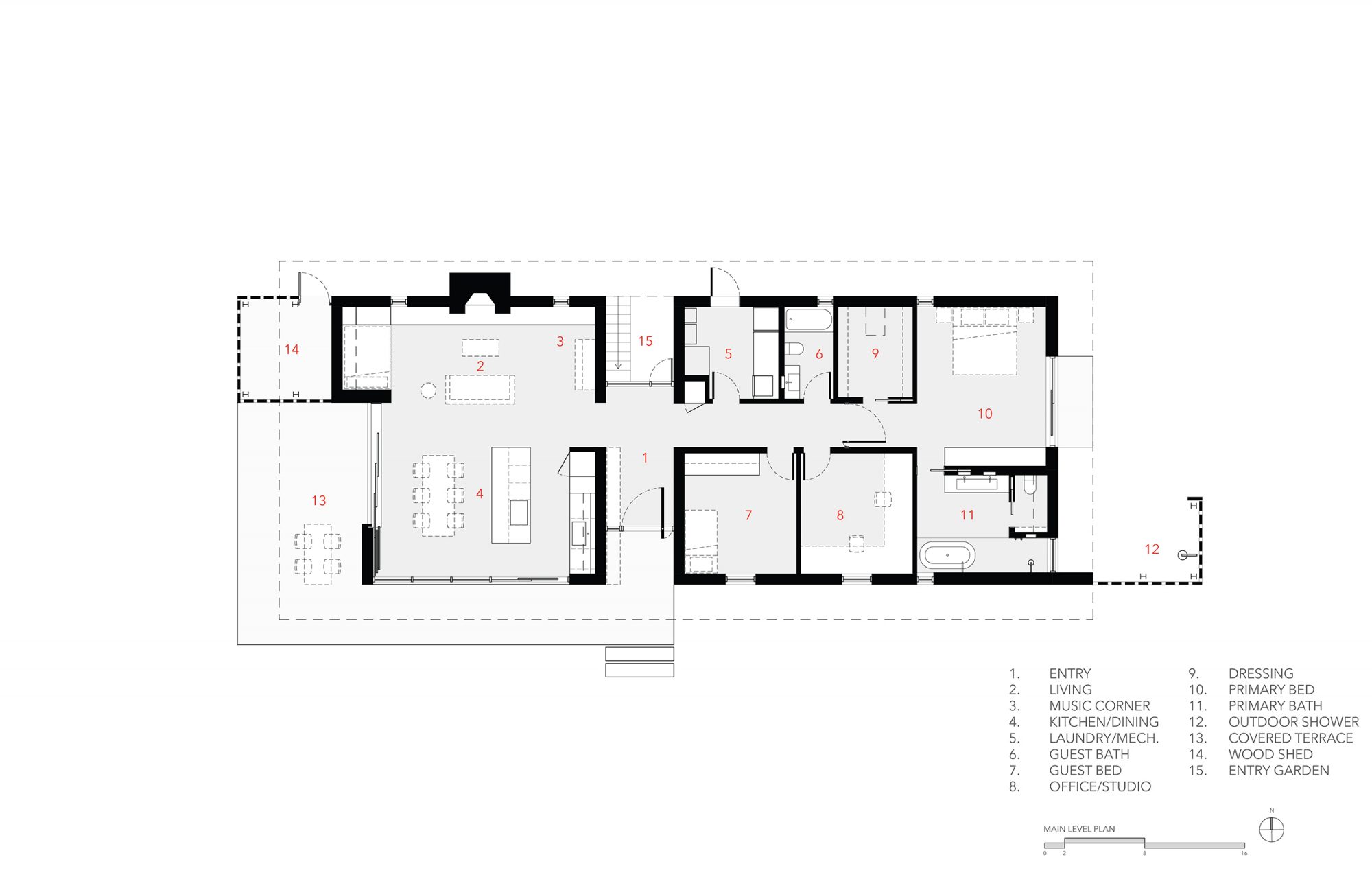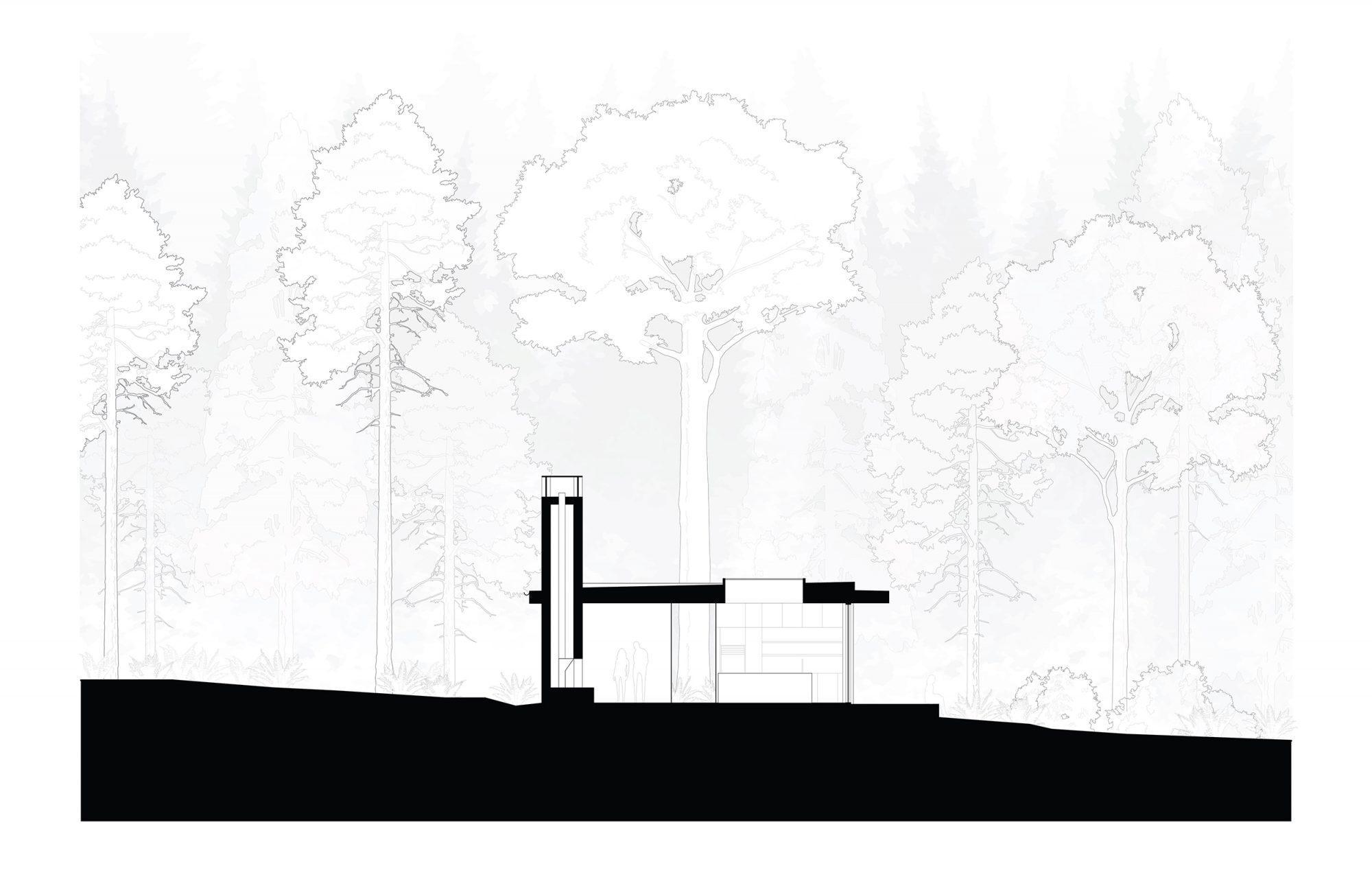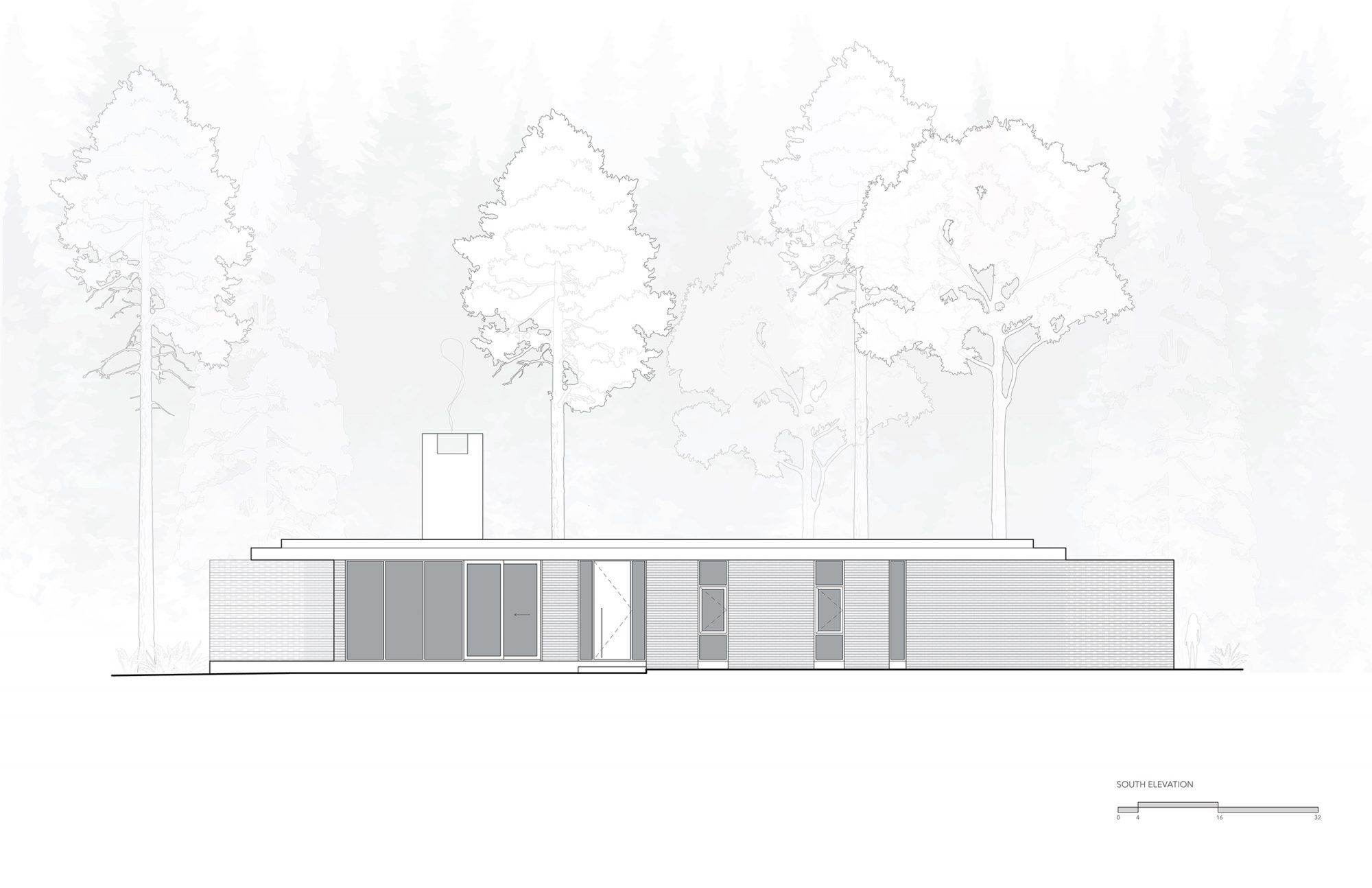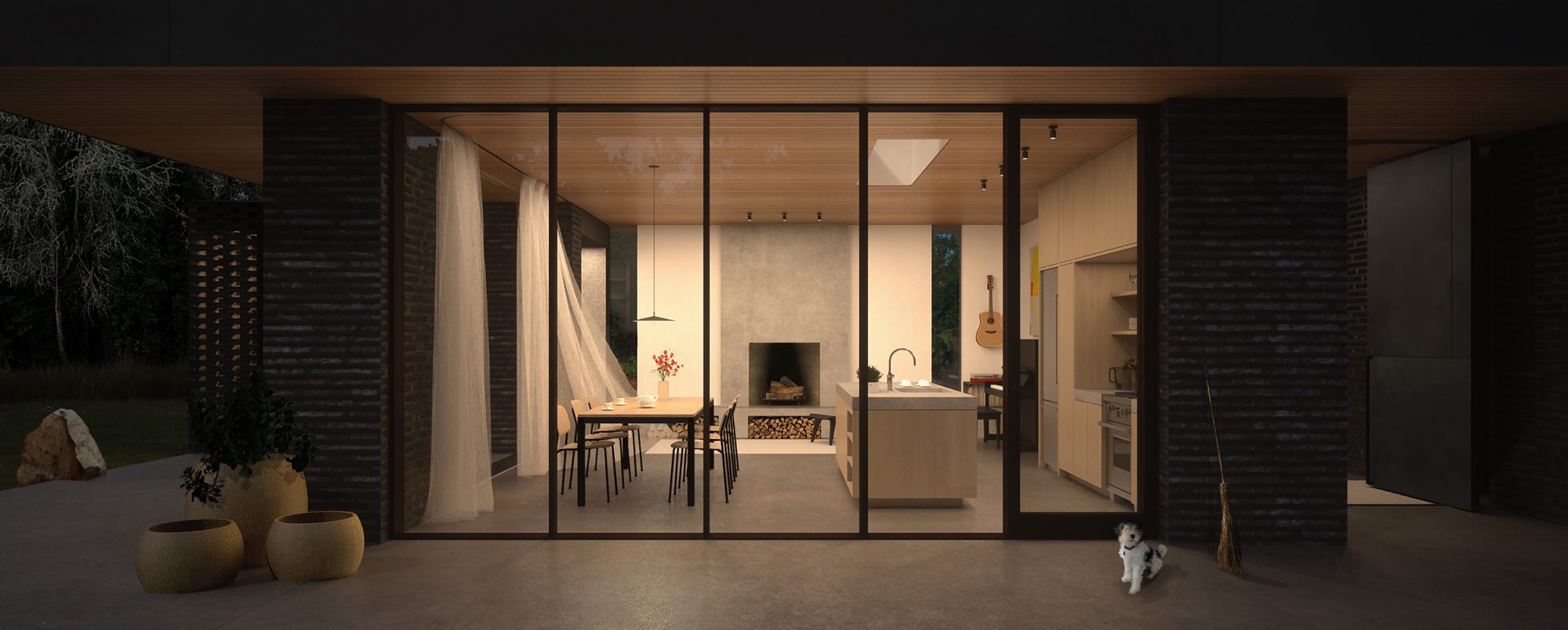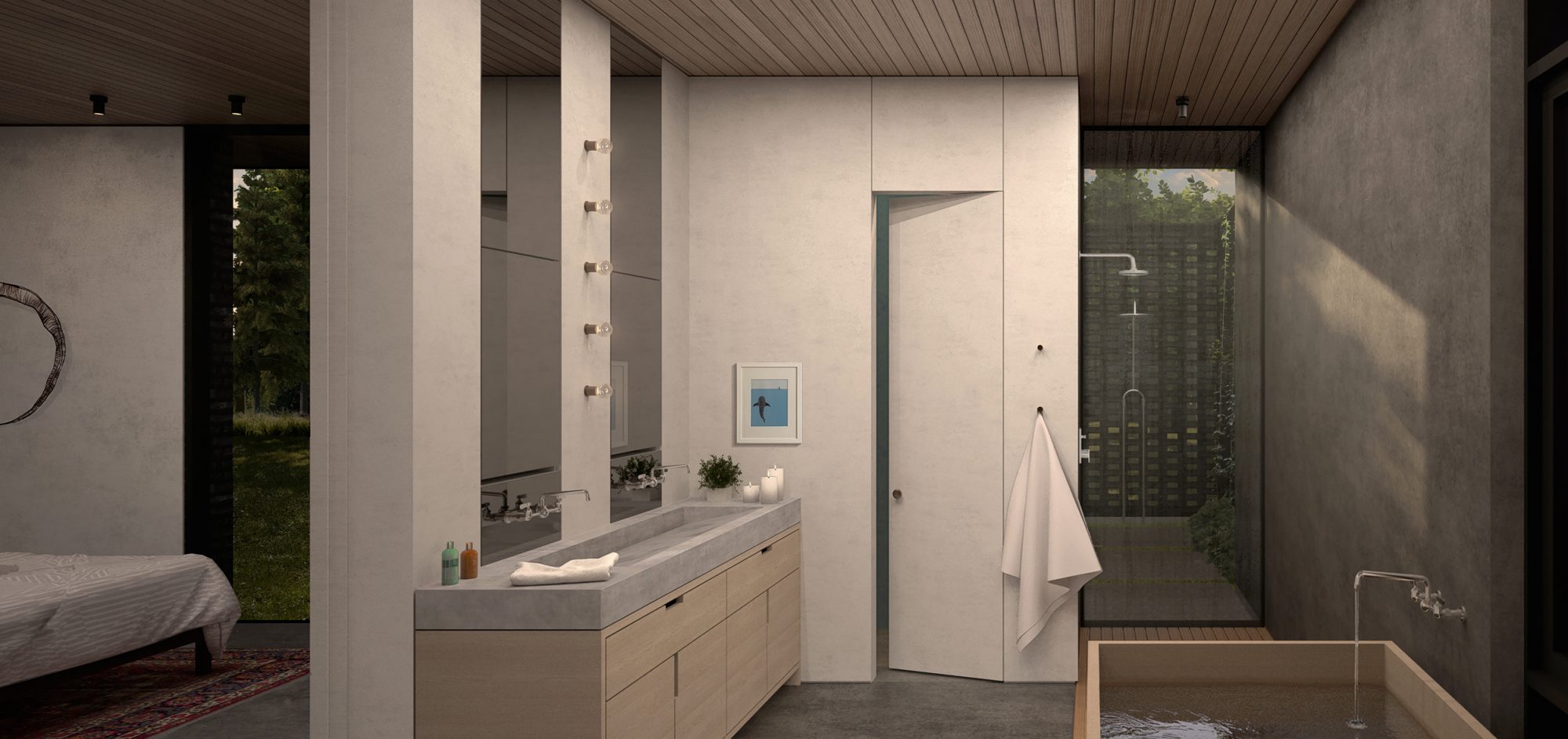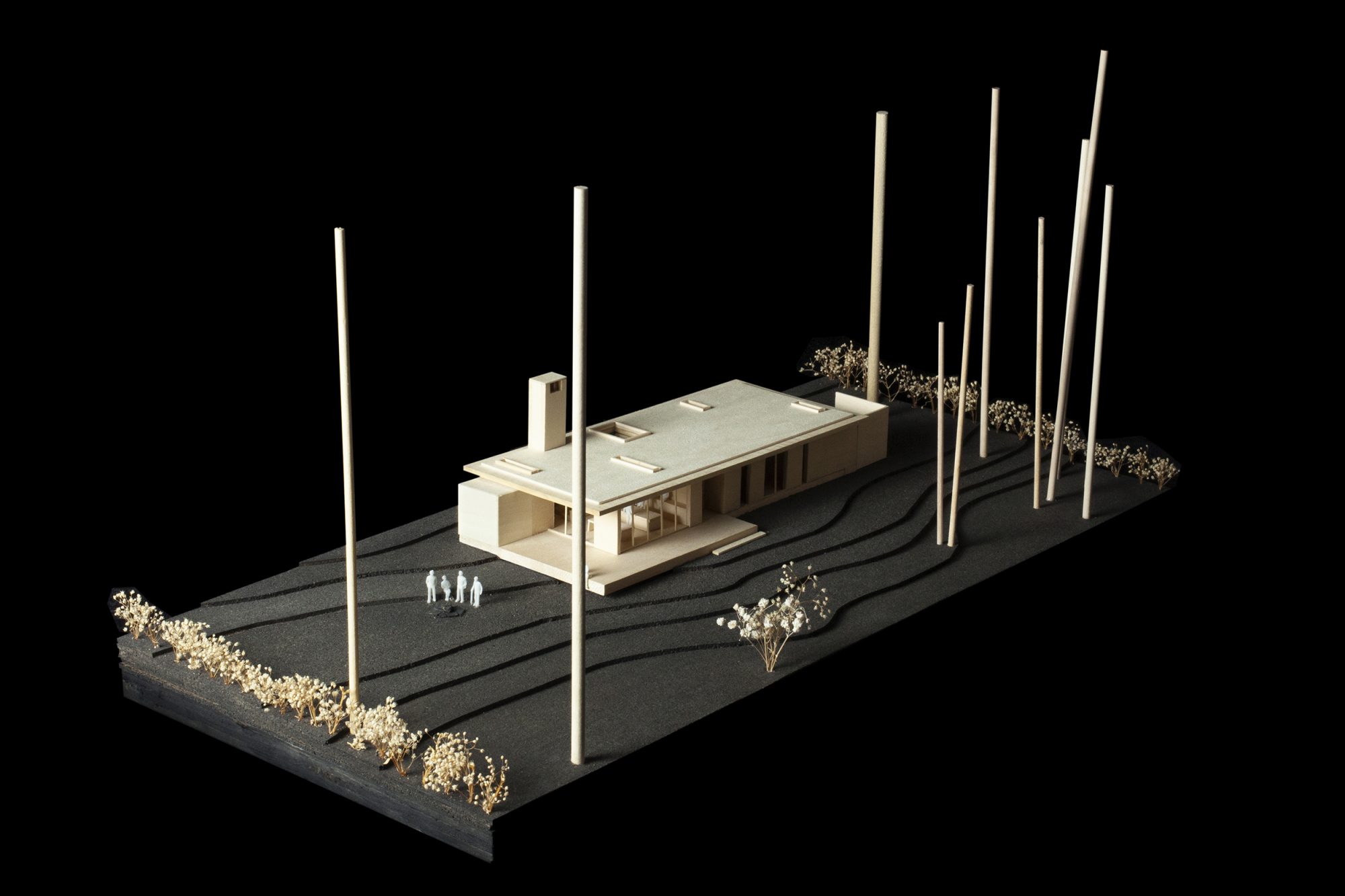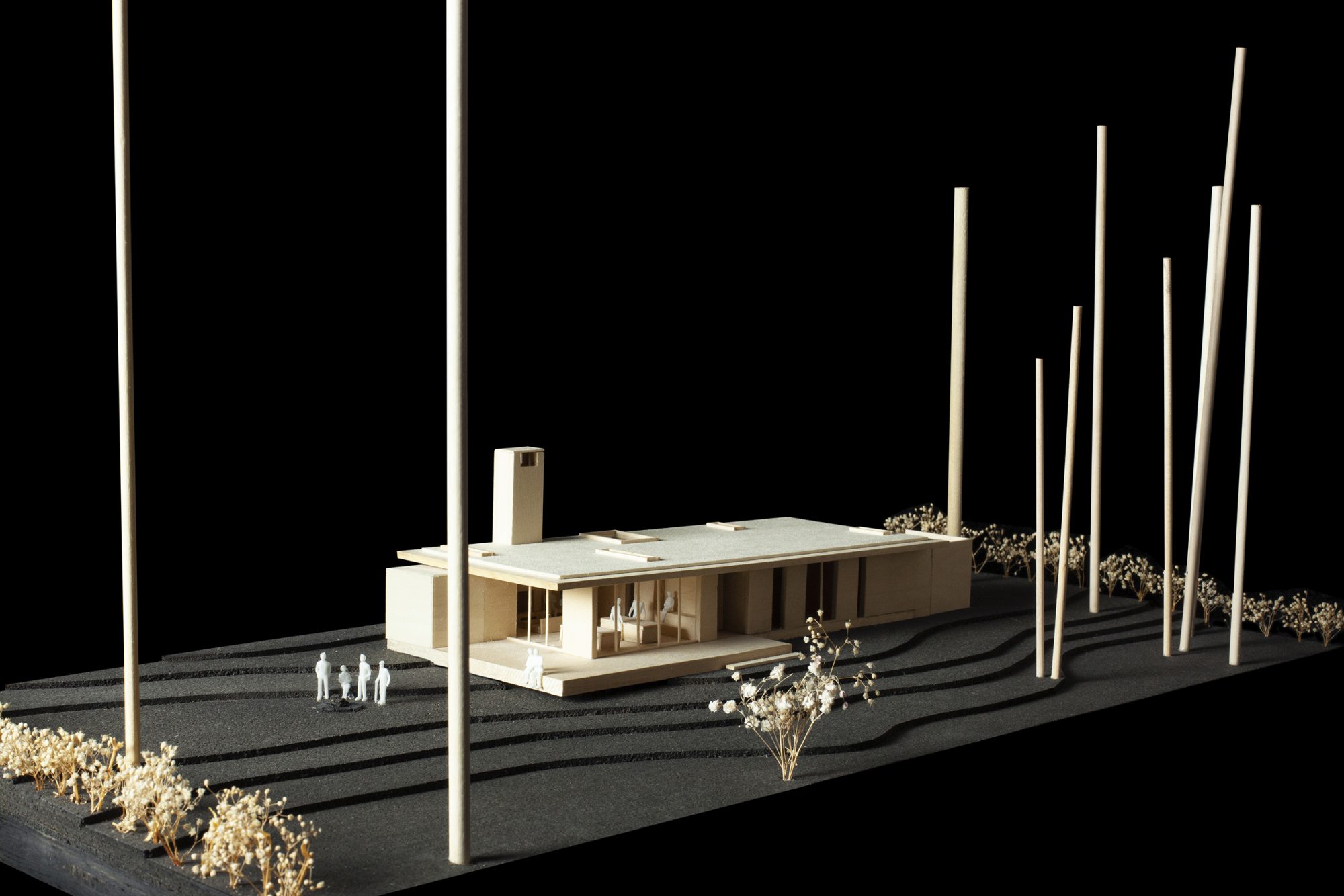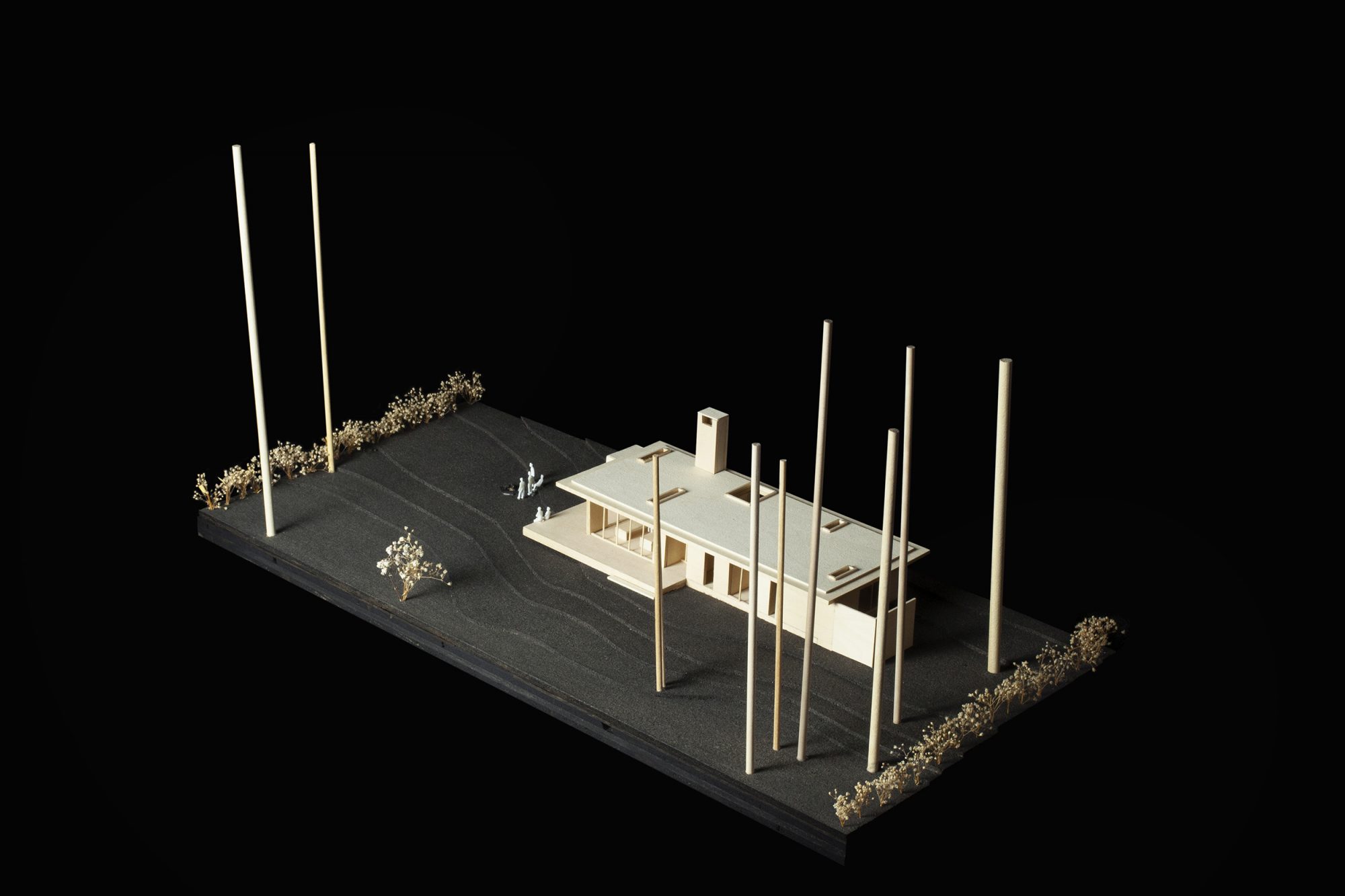 STRUCTURAL ENGINEER
Swenson Say Fagét
CIVIL ENGINEER
J Welch Engineering
BUILD TEAM
Sparrow Woodworks
Jon Gentry / Lydia Ramsey