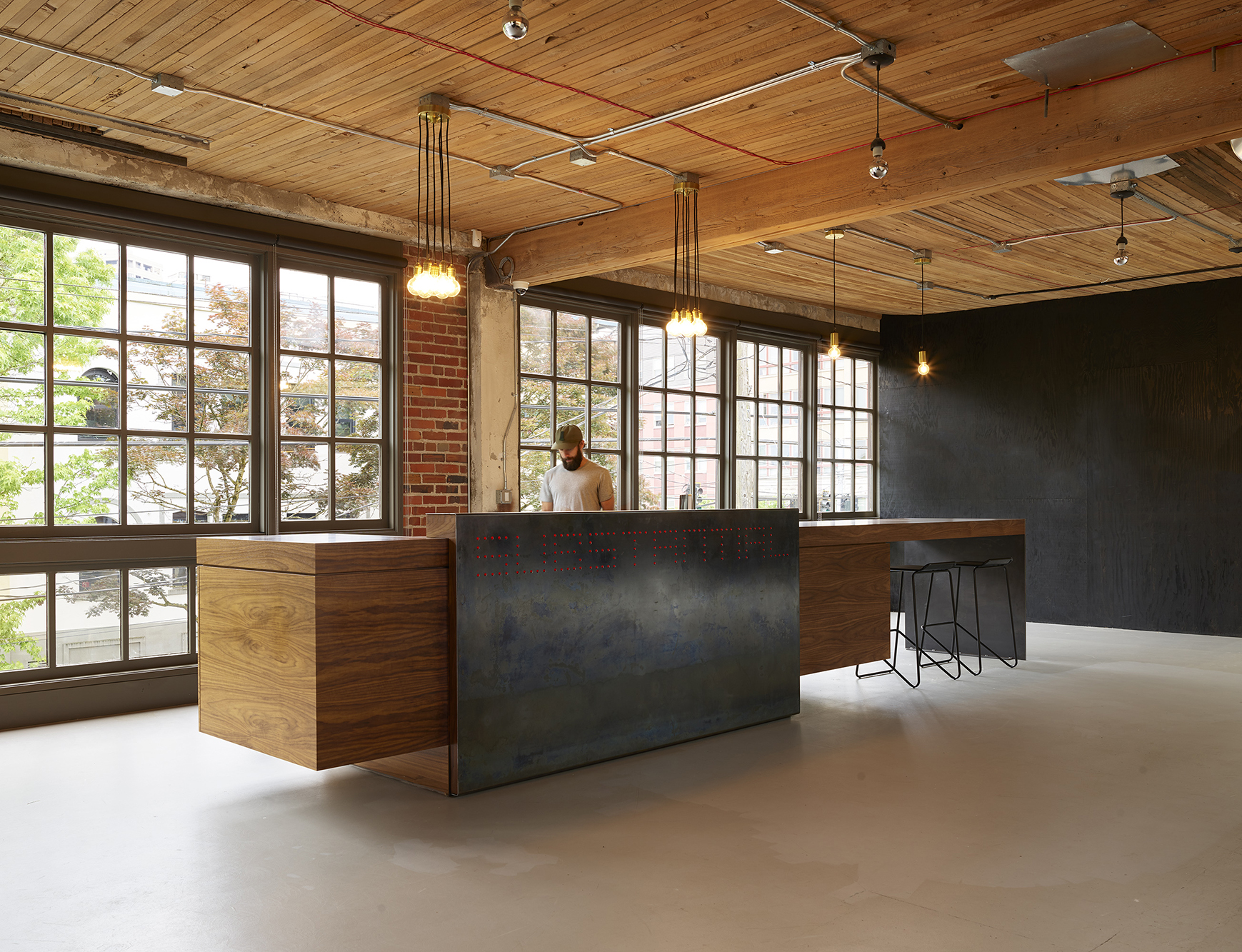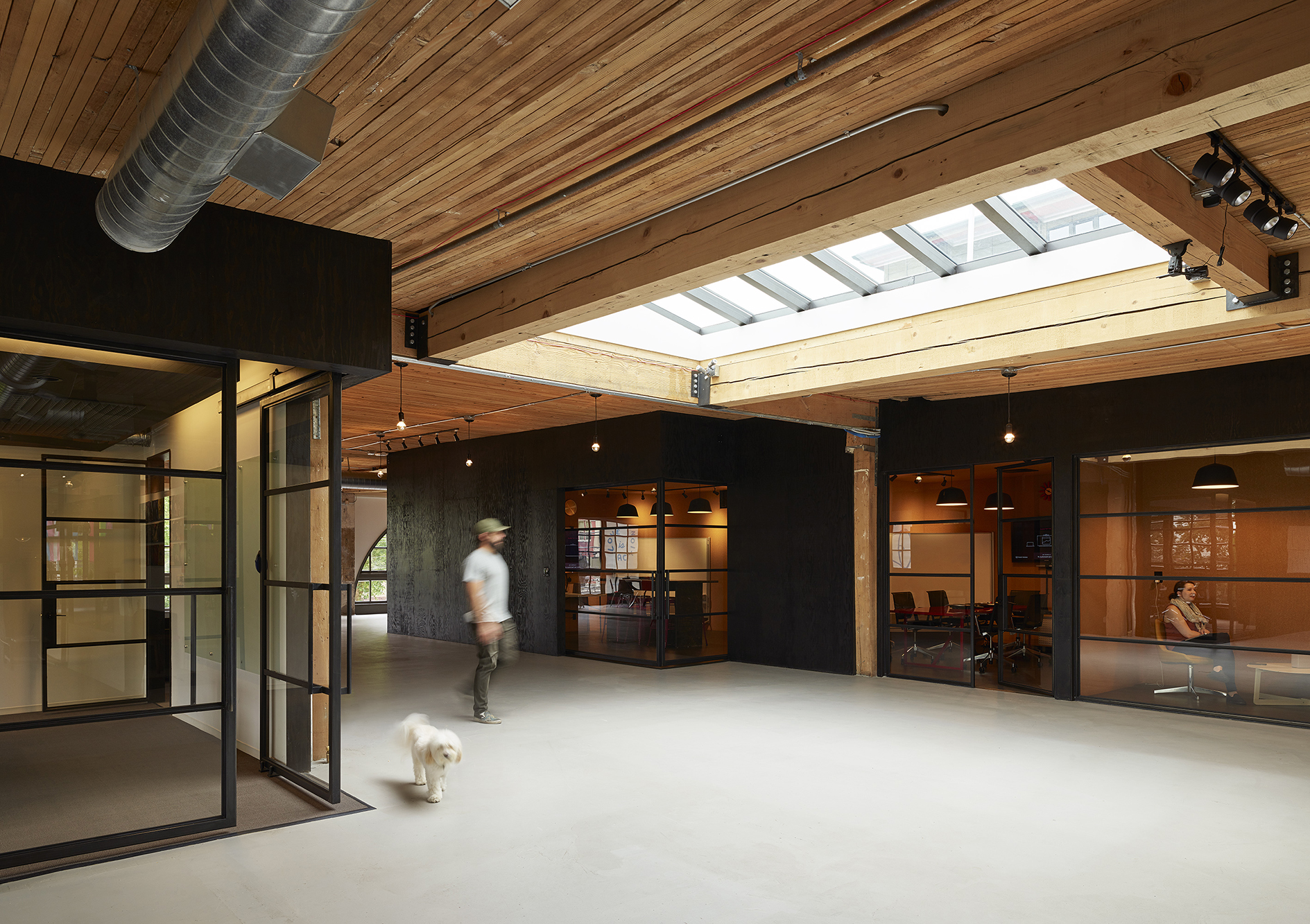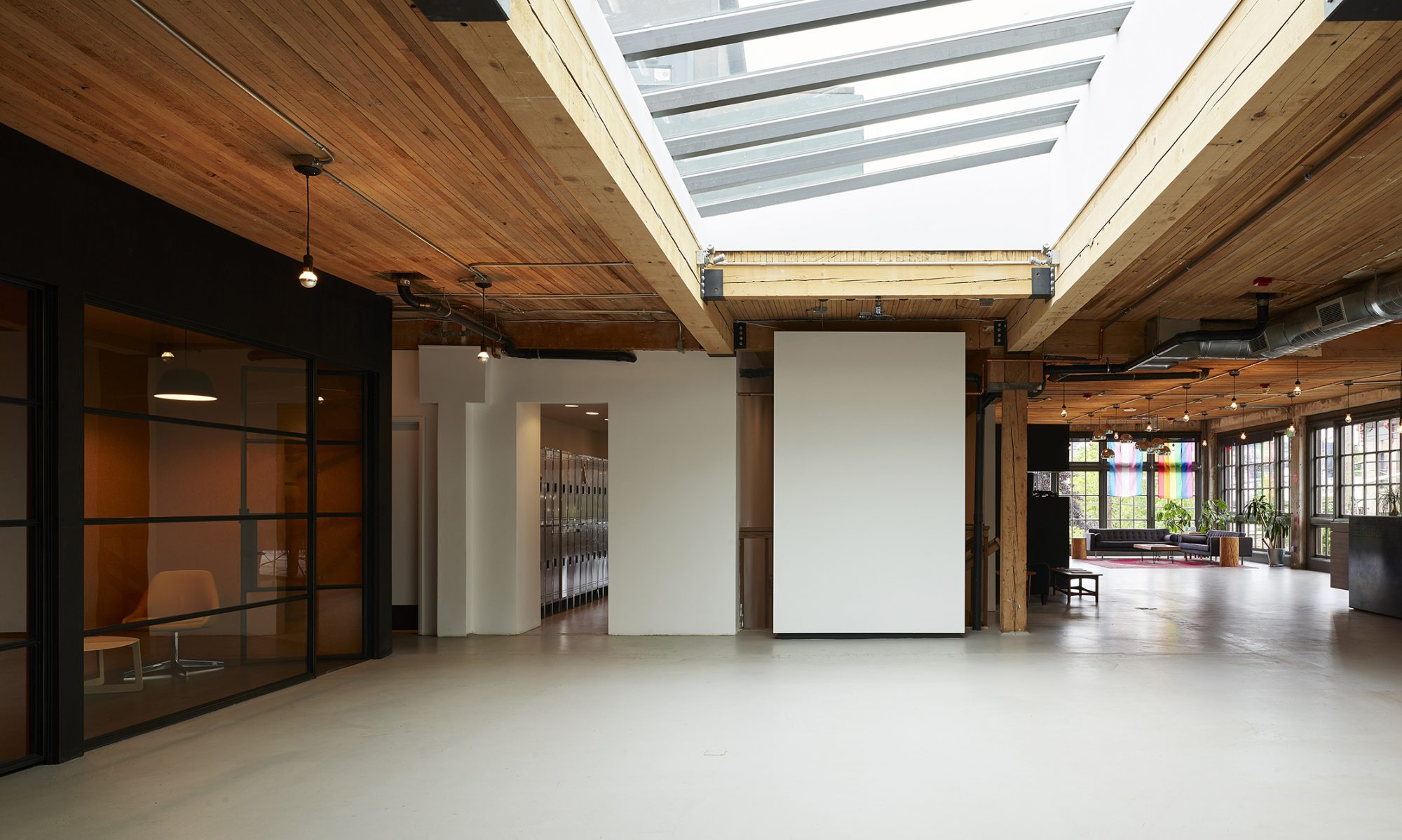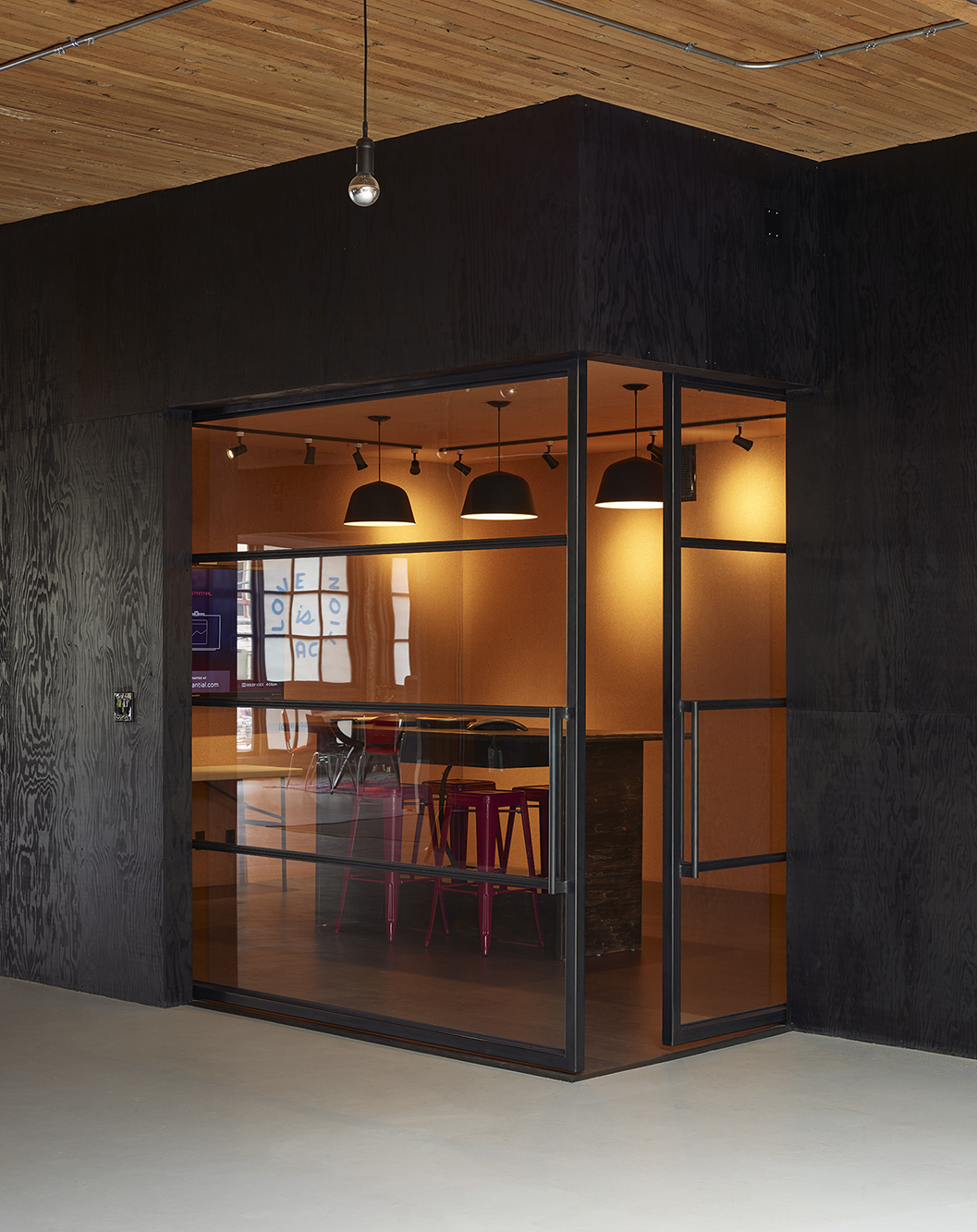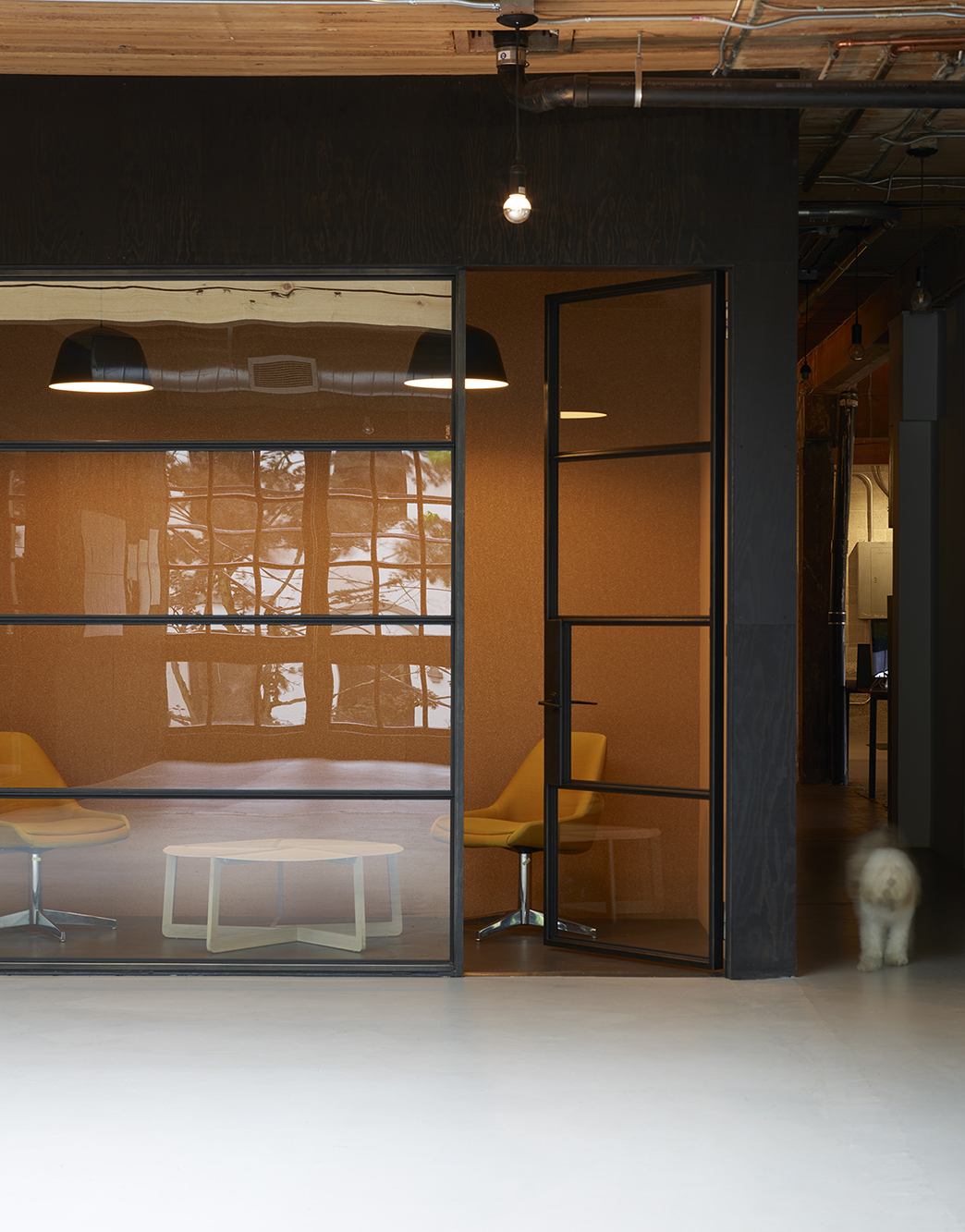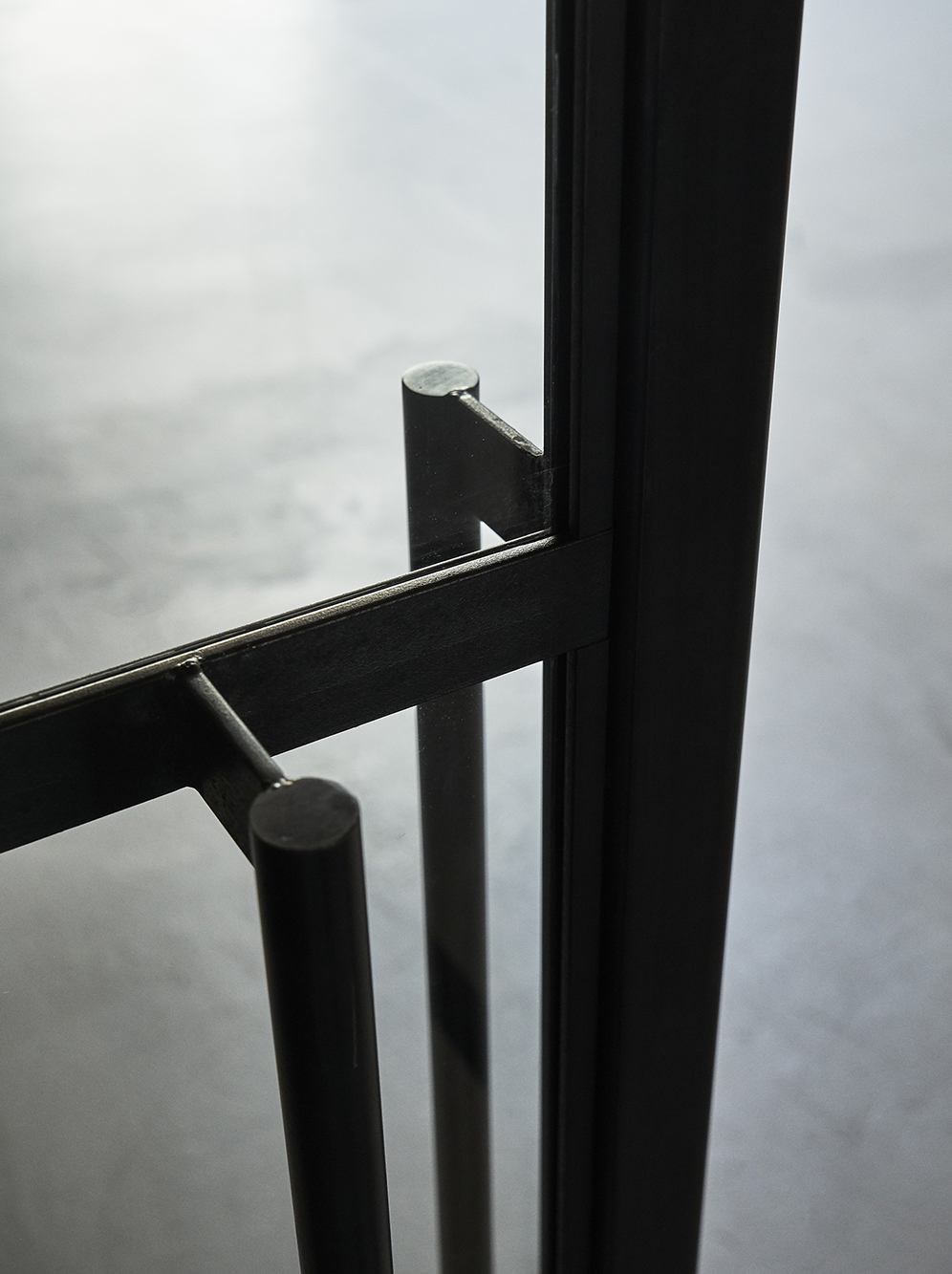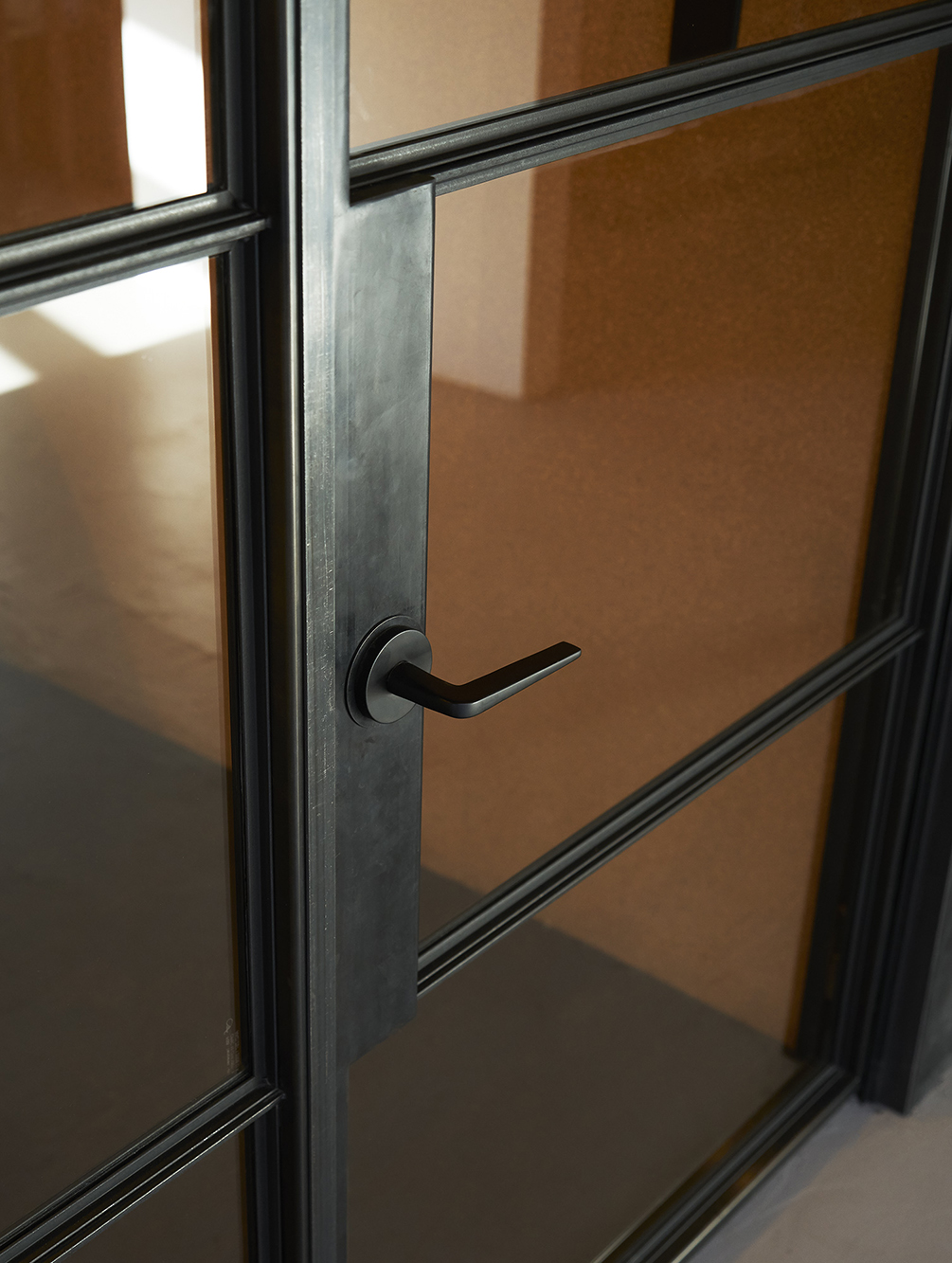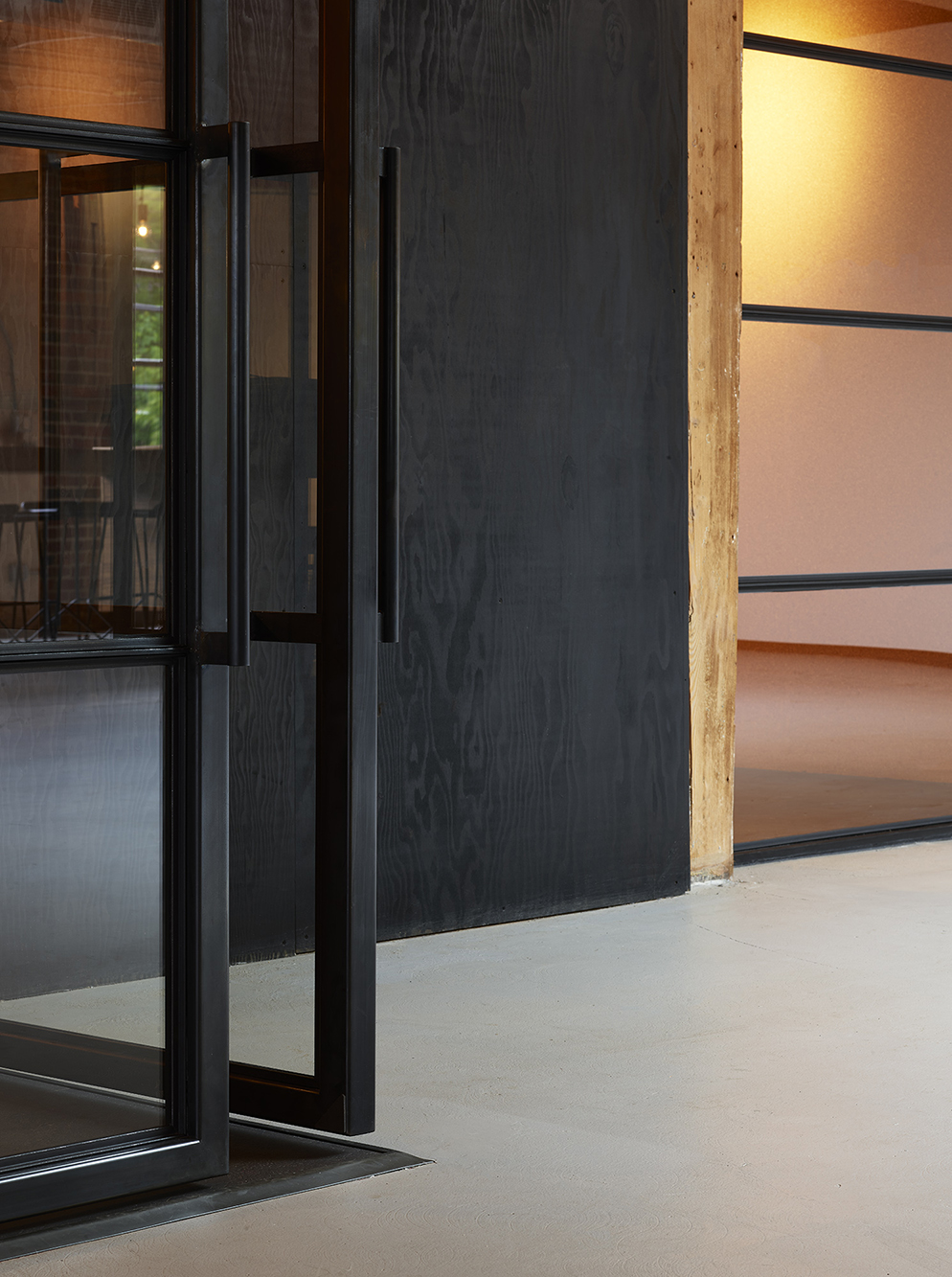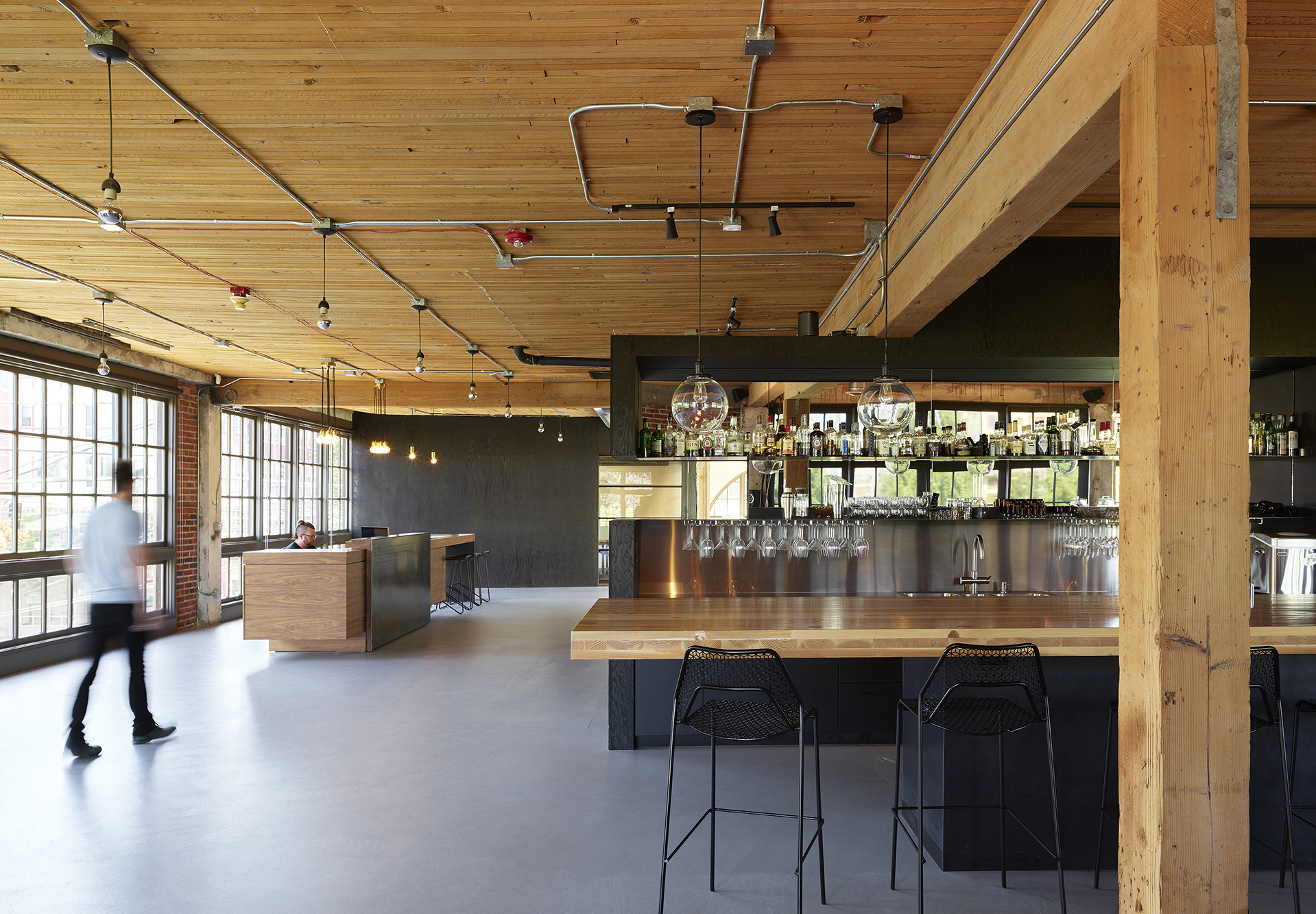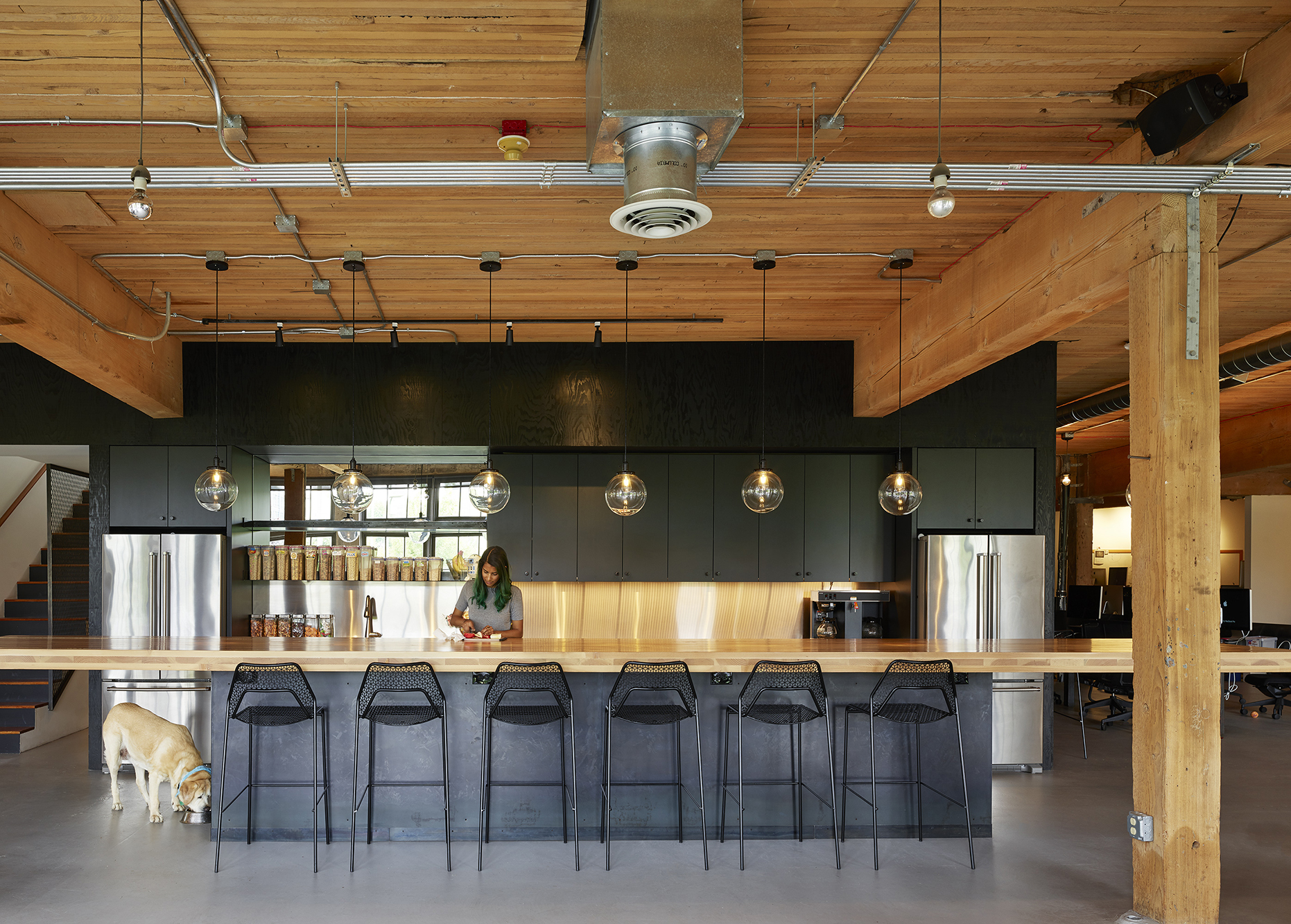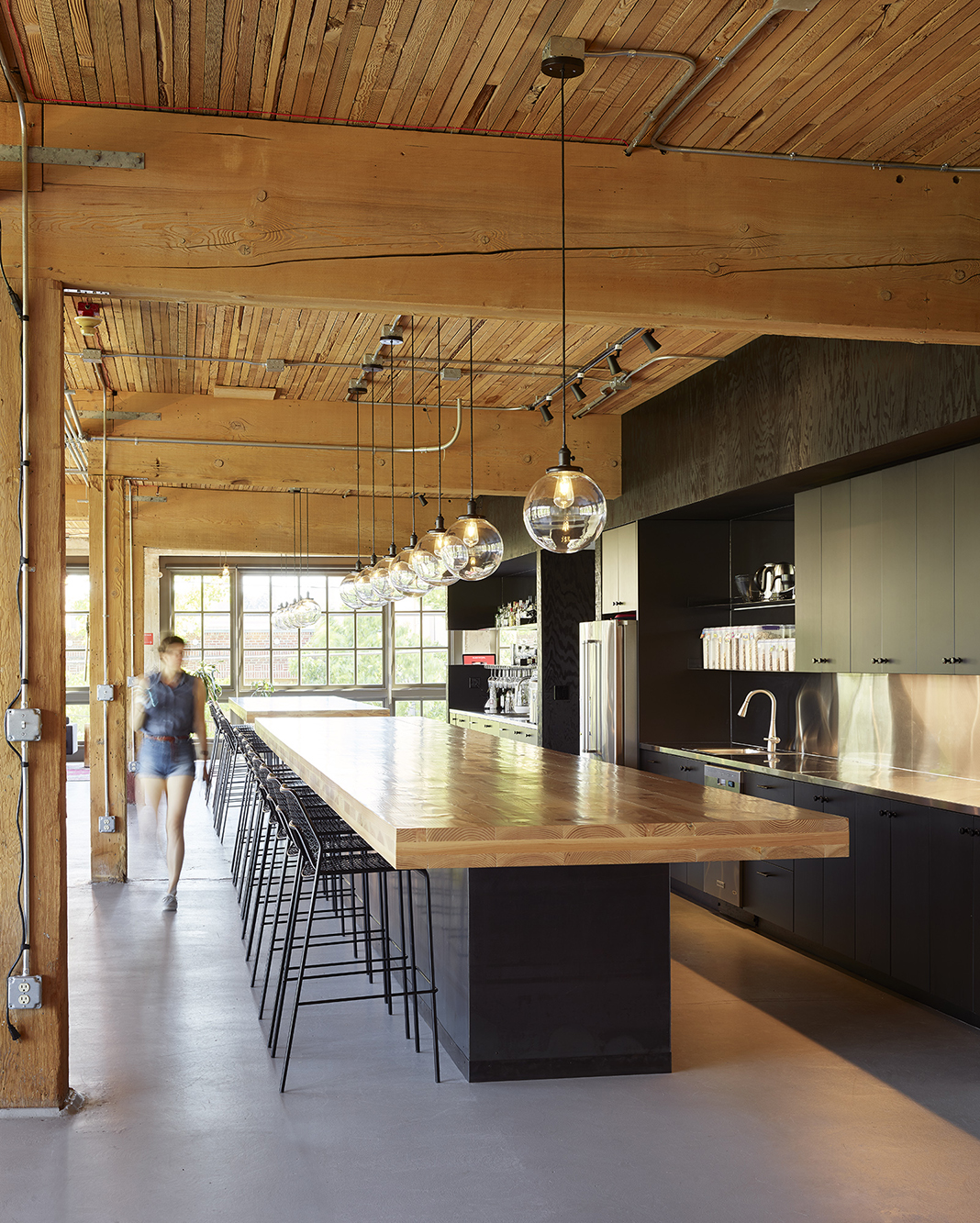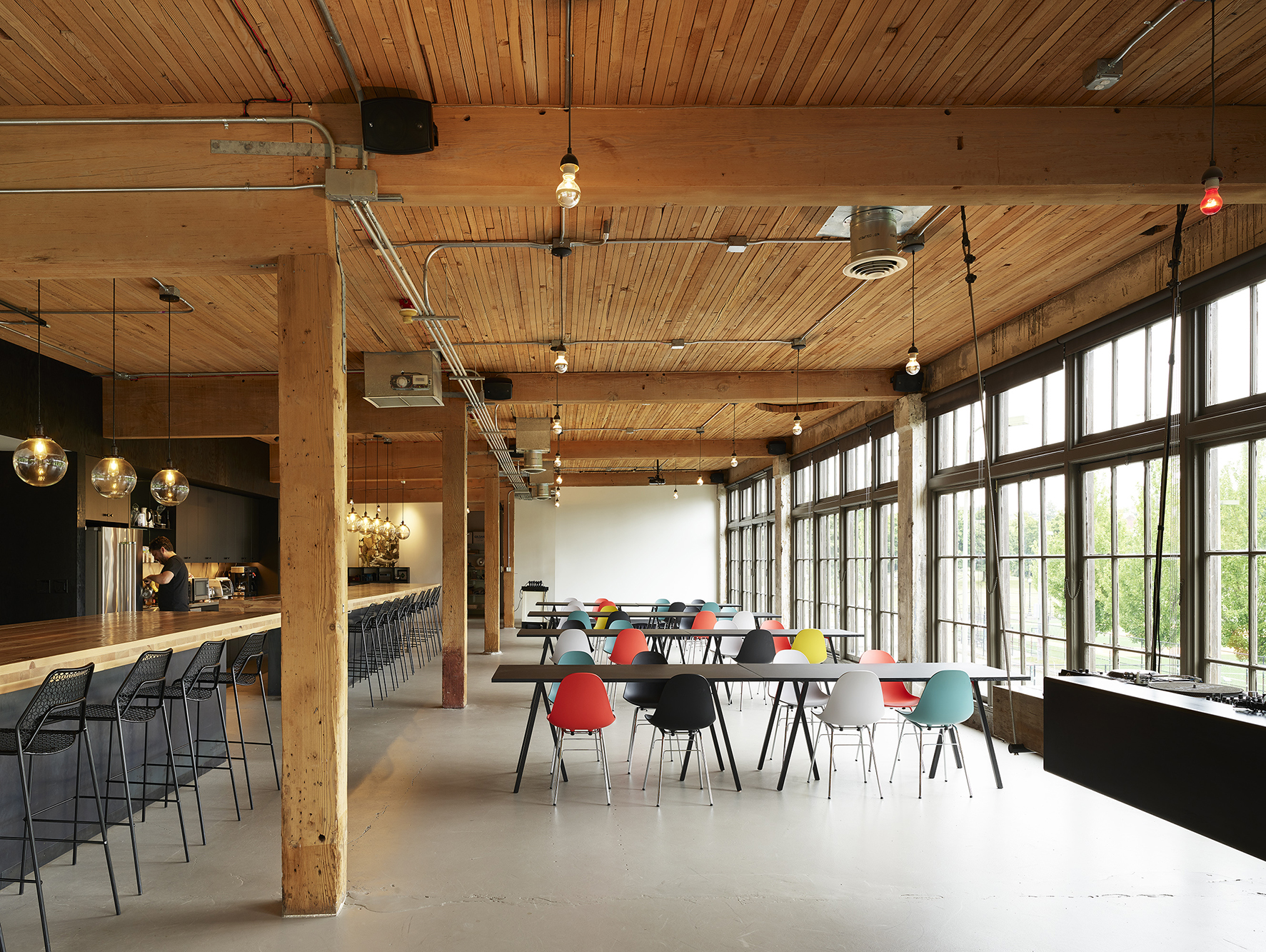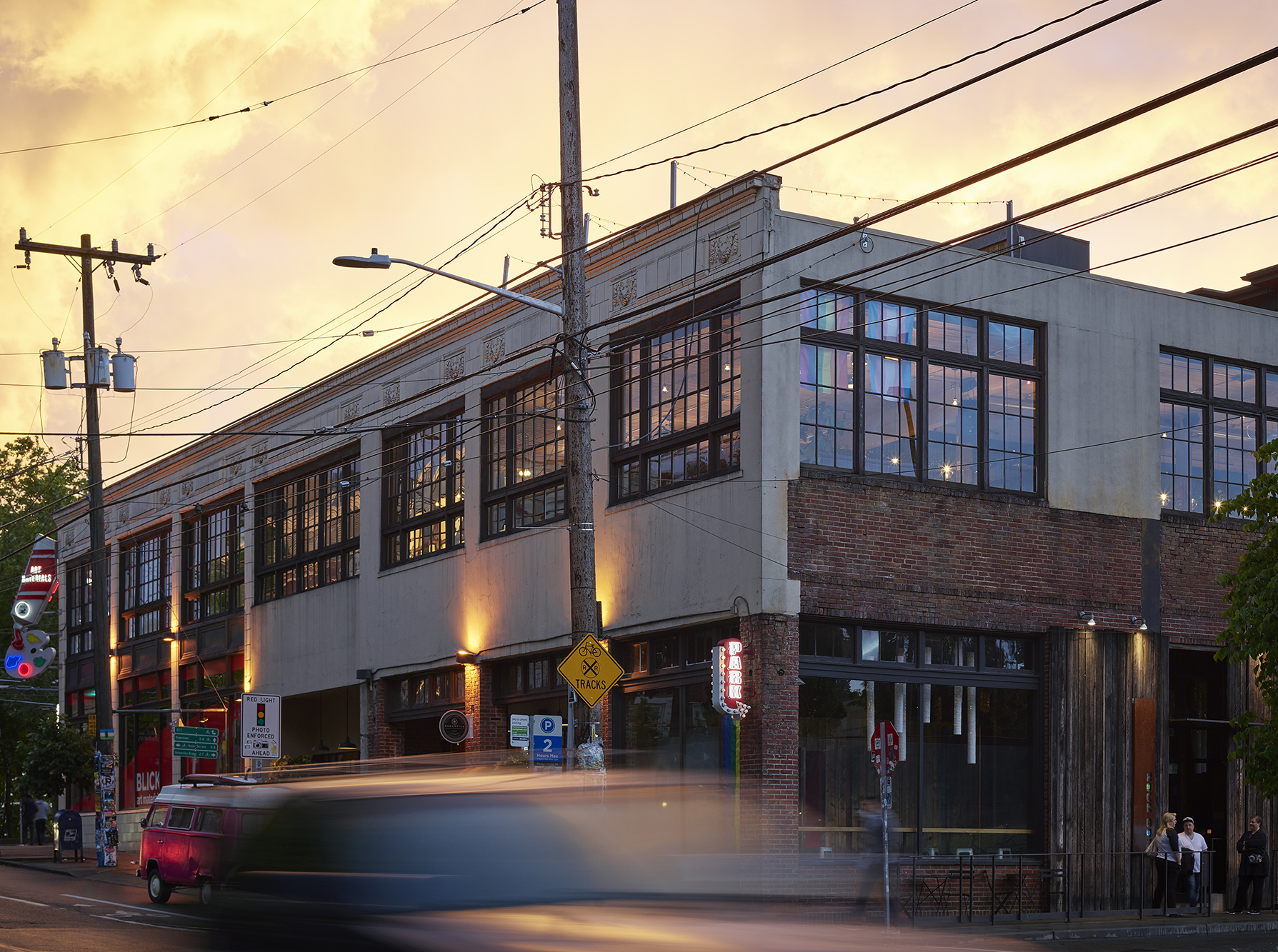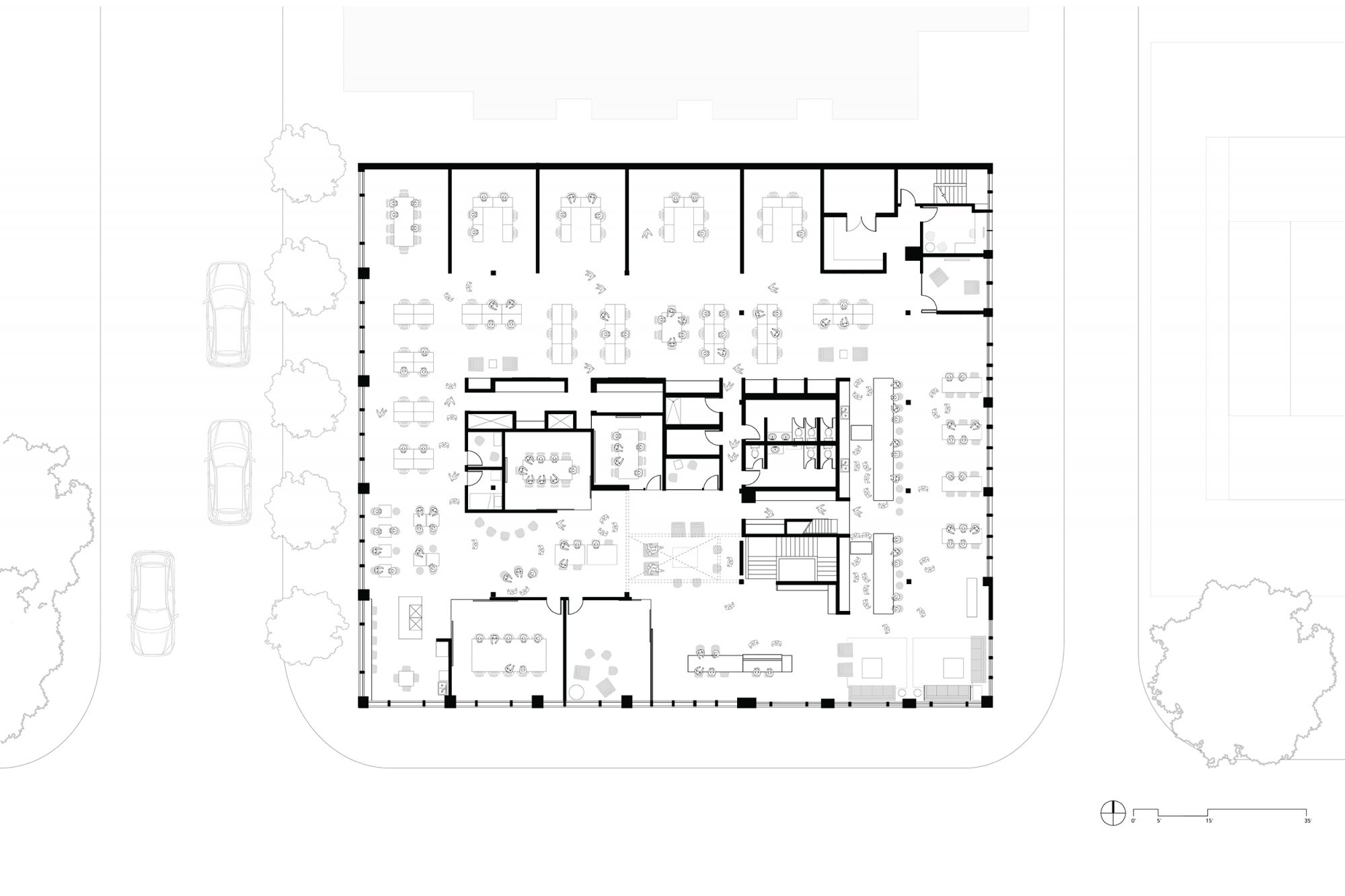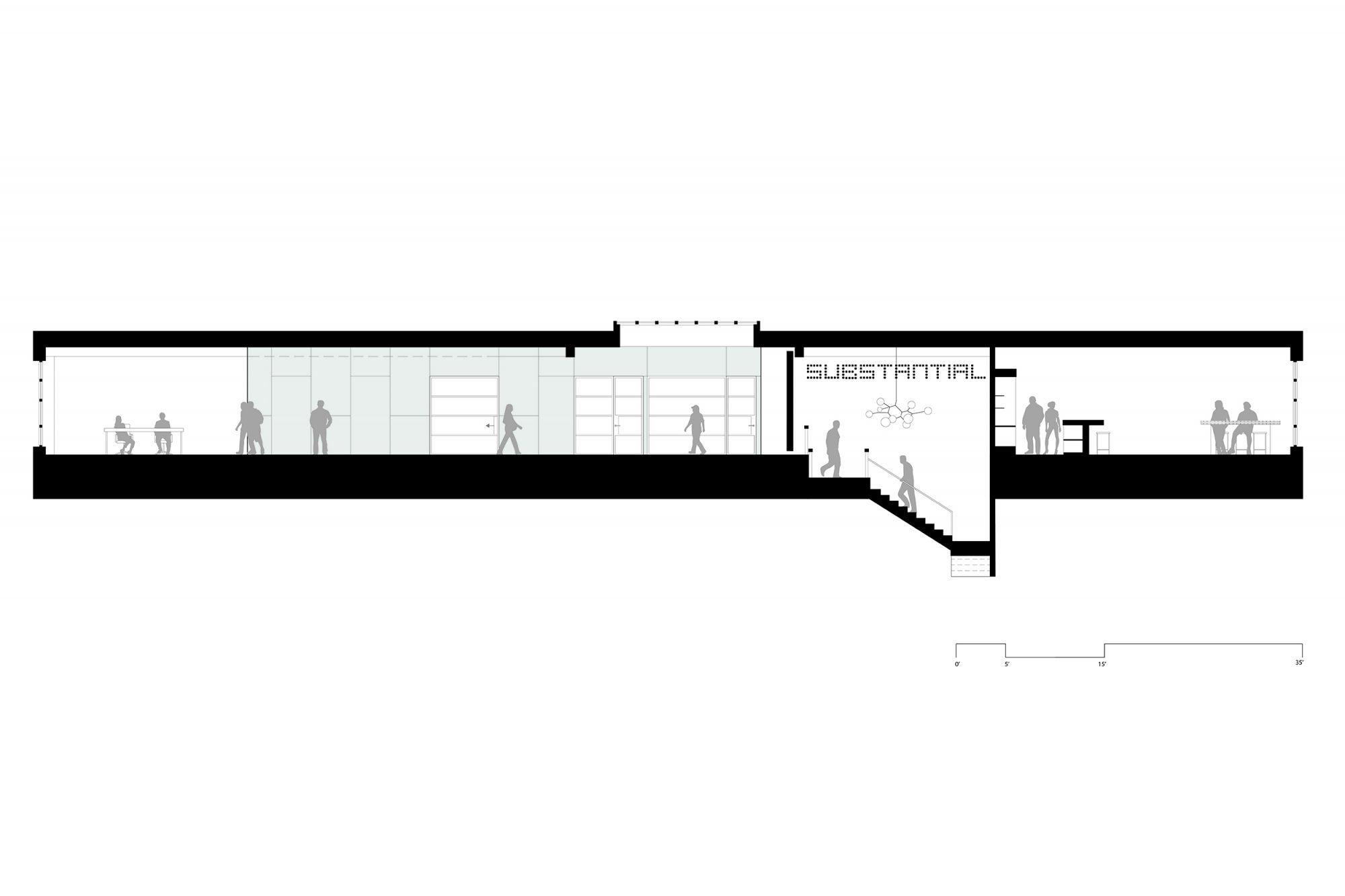 SUBSTANTIAL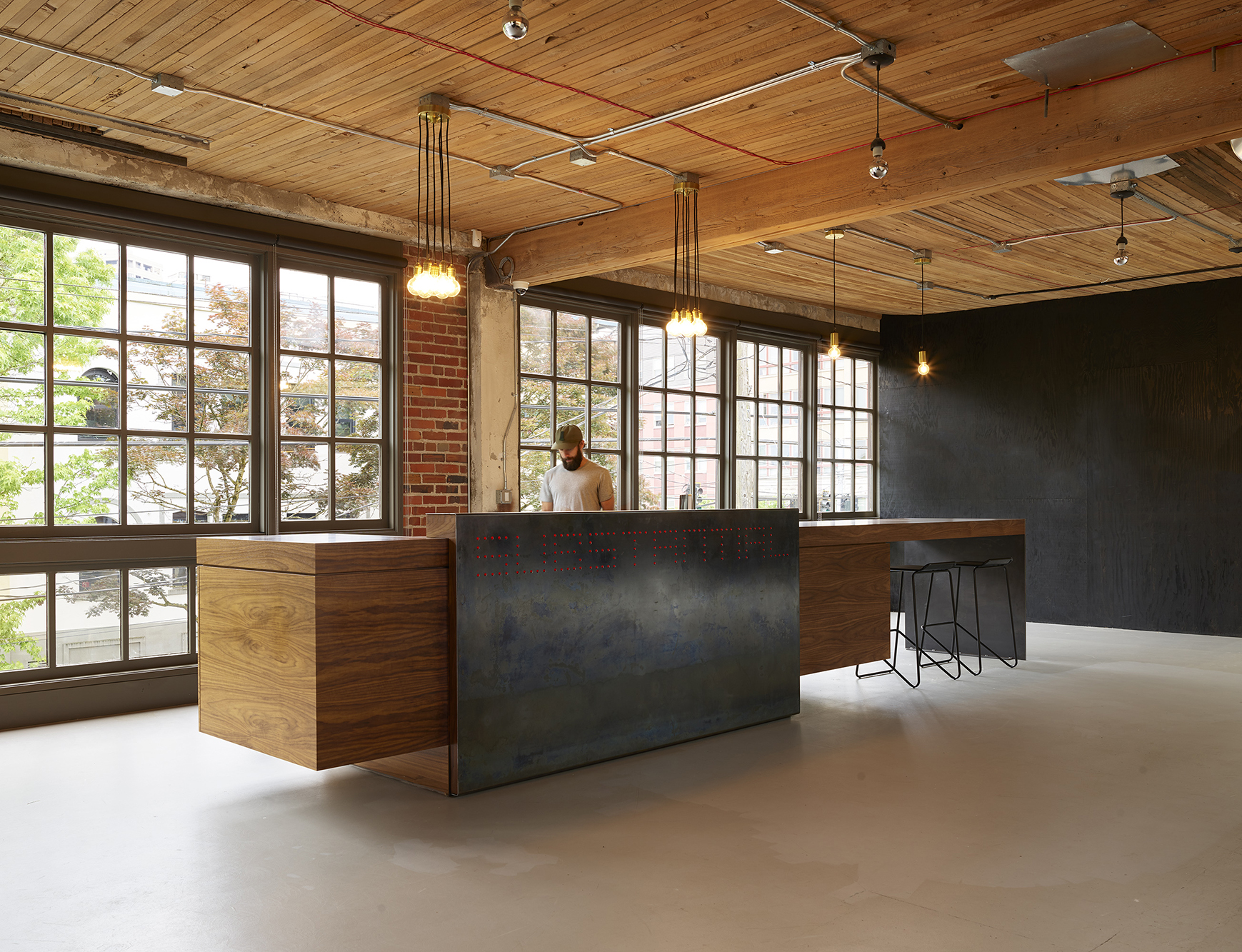 A 14,000 square foot office remodel reimagines a century-old space in an iconic Seattle neighborhood.
ARCHITECTURE TEAM
Gentry / O'Carroll
CONTRACTOR
Crossgrain and Dolan Built
Substantial is a digital product studio that was founded in 2006 and moved into a 100-year-old building in the heart of Seattle's Capitol Hill neighborhood in 2013. GO'C was brought on board to redesign the entire 14,000-square-foot upper floor of the building to create an open plan office that would accommodate the growing needs of the company.

A strong programmatic concept was required to transform the space. Working closely with Substantial to understand how the office operates on a day to day basis, as well as the needs of the ever growing number of events and social programs that the studio hosts, GO'C proposed the concept of 'The Forum'. The idea of The Forum as a place of assembly for both social and business activities drove the design of the expansion. By creating a focal point for a large office, employees and visitors alike would have a place to congregate and exchange ideas in an informal space.

A 20-foot-long custom reception desk which reuses Substantial's former steel entry door, was designed to greet visitors as they ascend the staircase from the street. Dedicated project rooms for team work are stacked to the north of the space, separated with simple white walls which sit in high contrast to the original exposed concrete north wall. Almost half of the office can be used as social gathering space with ease. The existing hardwood roof decking, exposed beams and brick are highlighted through the simple and clear palette of materials that are applied to the new spaces in the center of the plan. A large 9'x16' new skylight drops natural light into the deep plan and provides a focal point for interaction between employees, clients and visitors alike.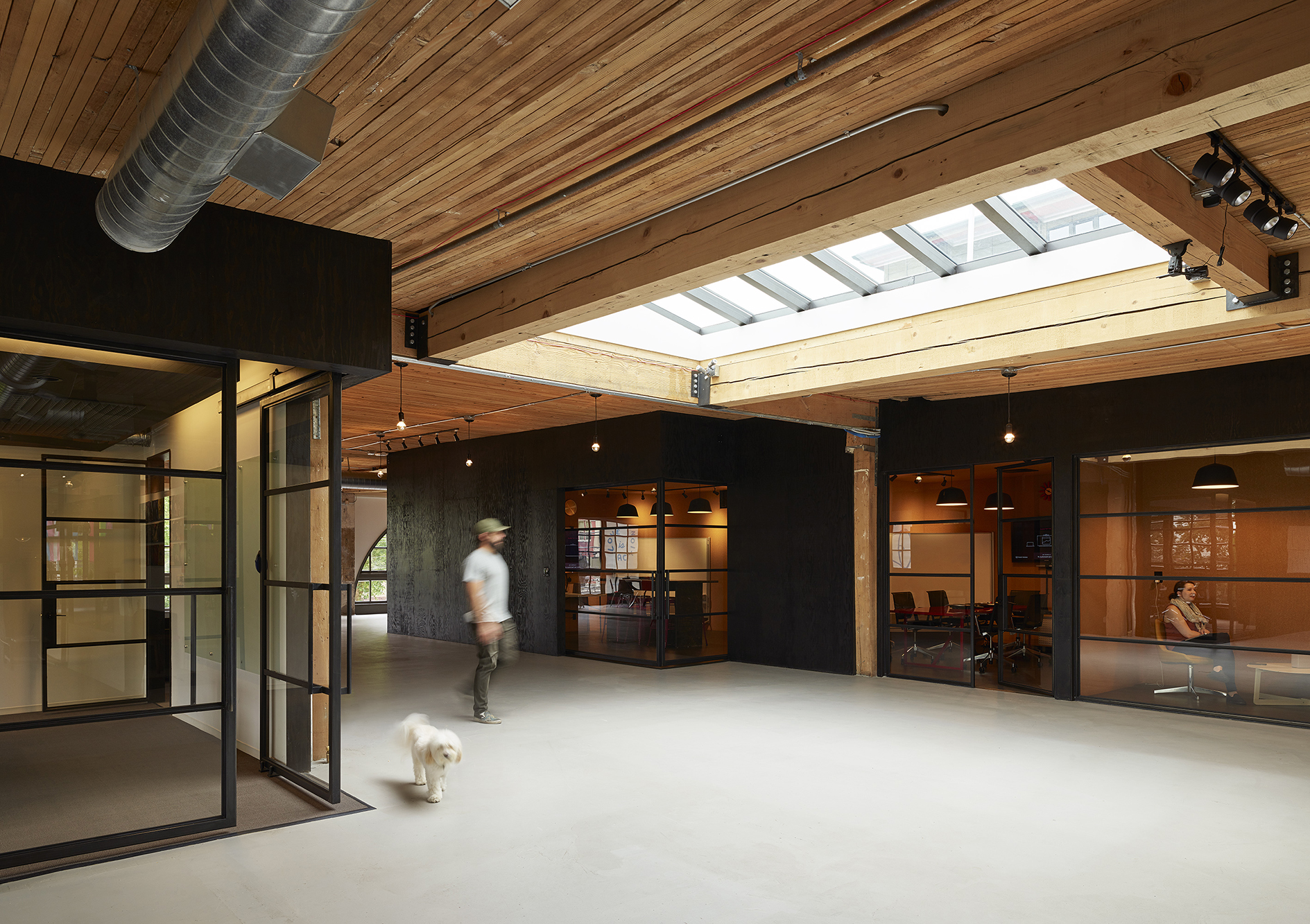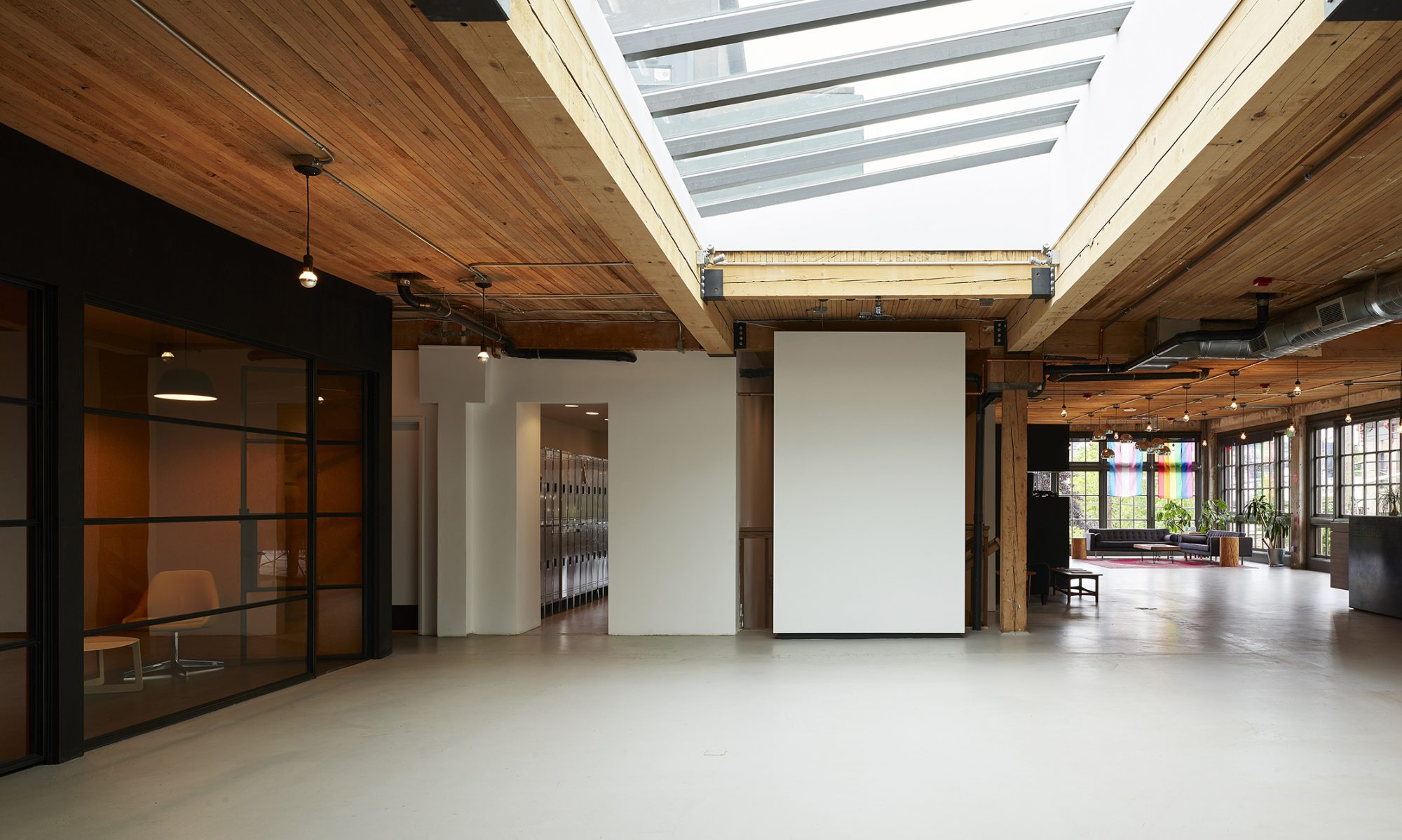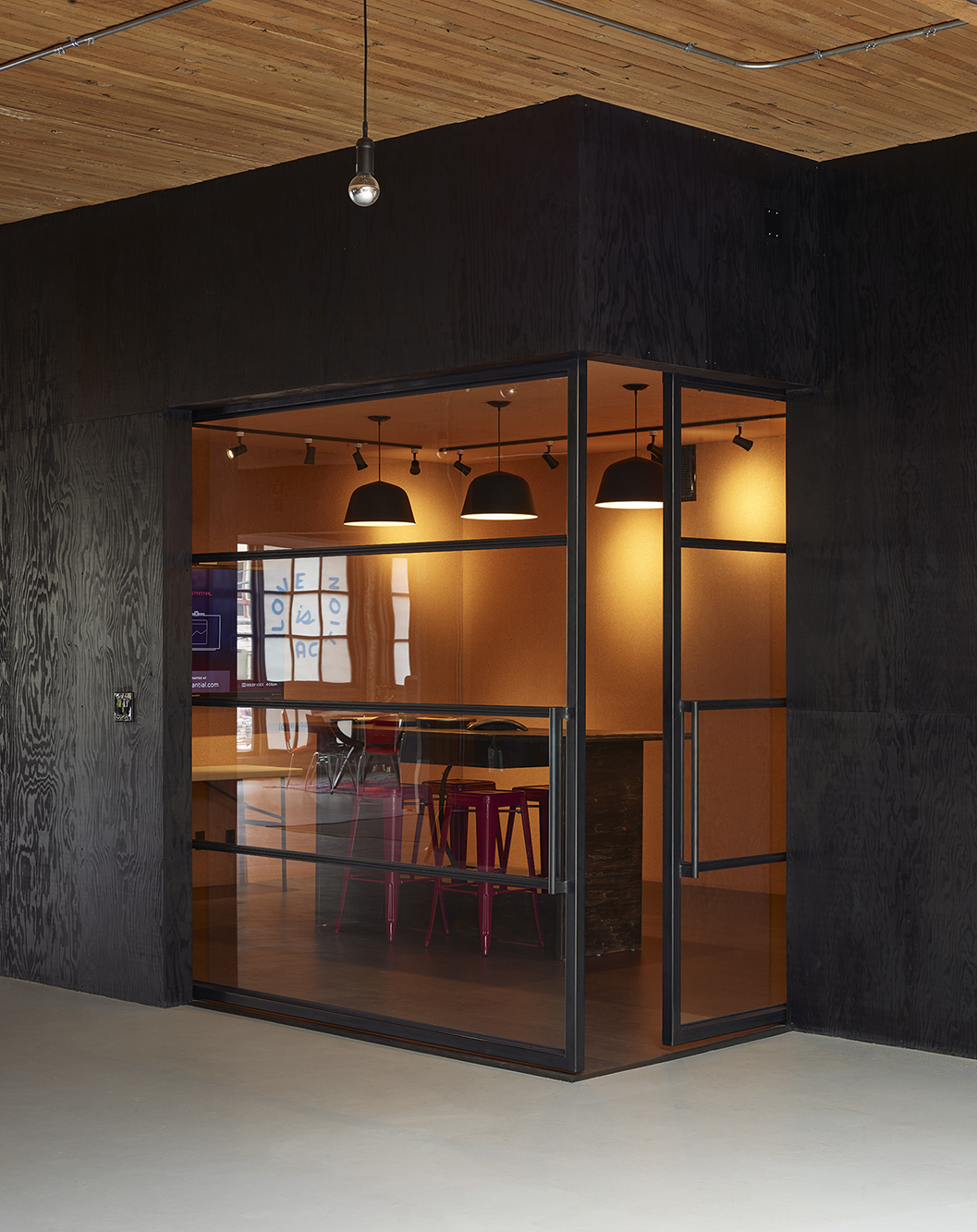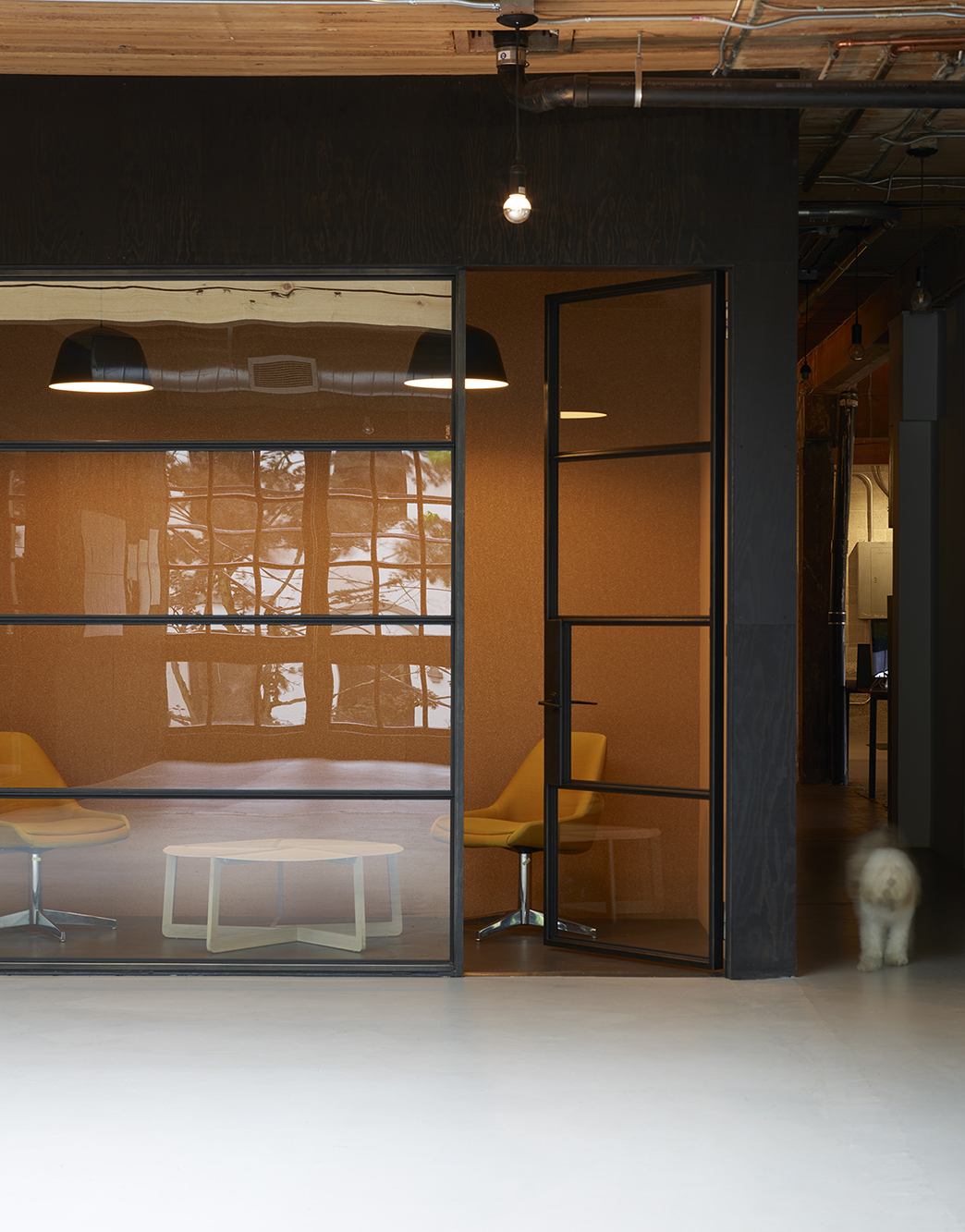 Custom steel and glass doors are used to create connections from enclosed meeting spaces to the central shared spaces (Forum), allowing for both natural light and visual permeance.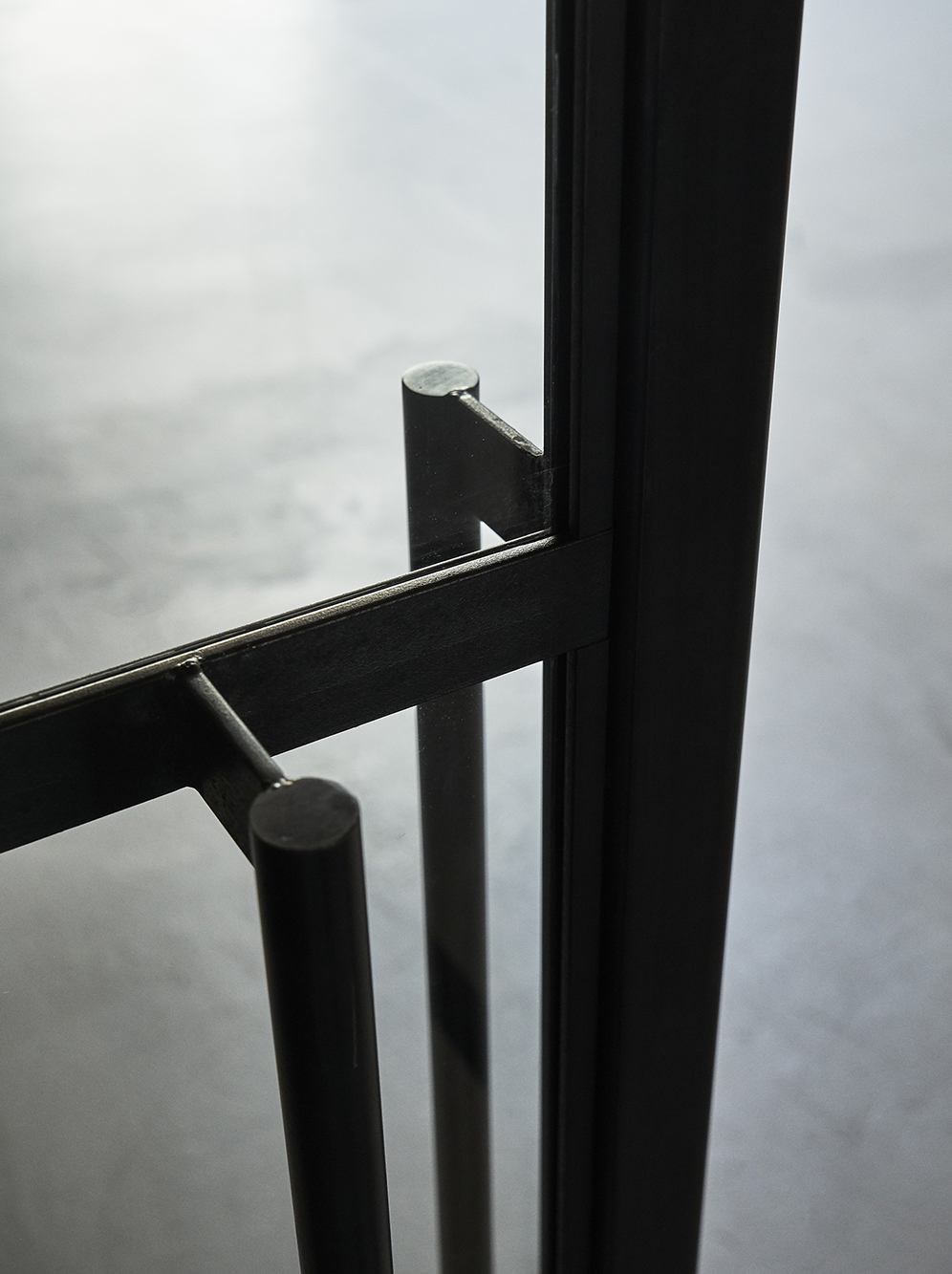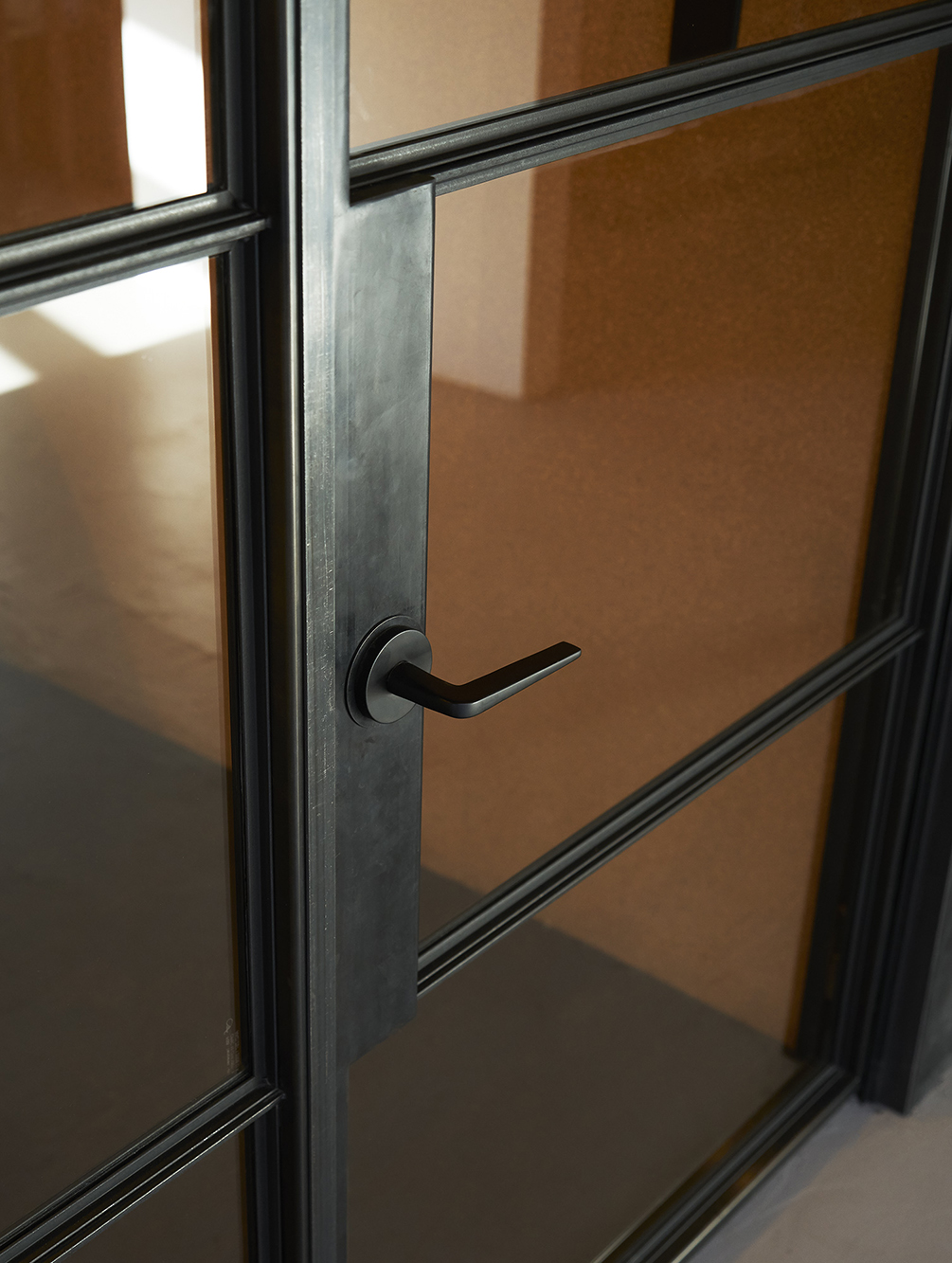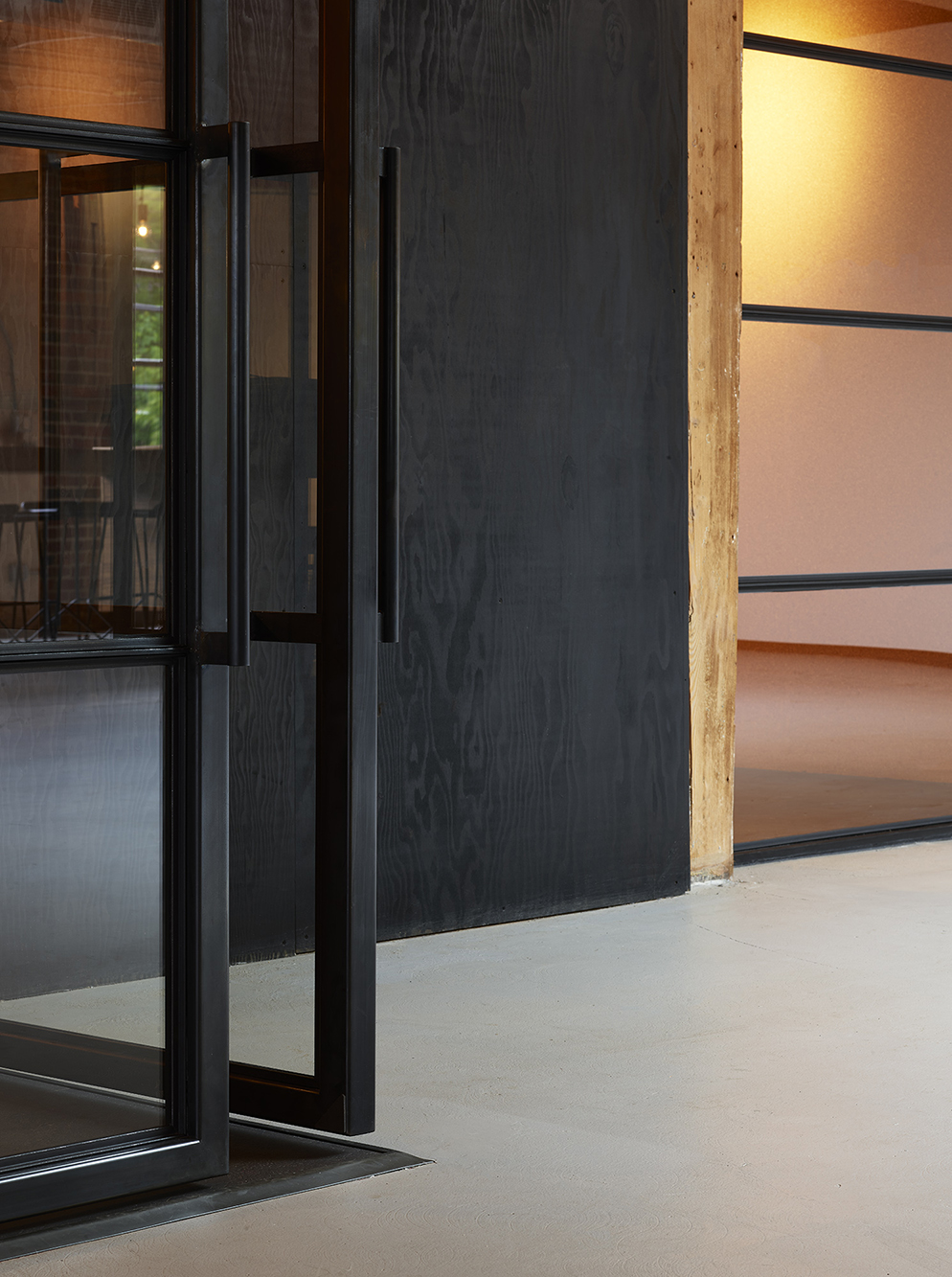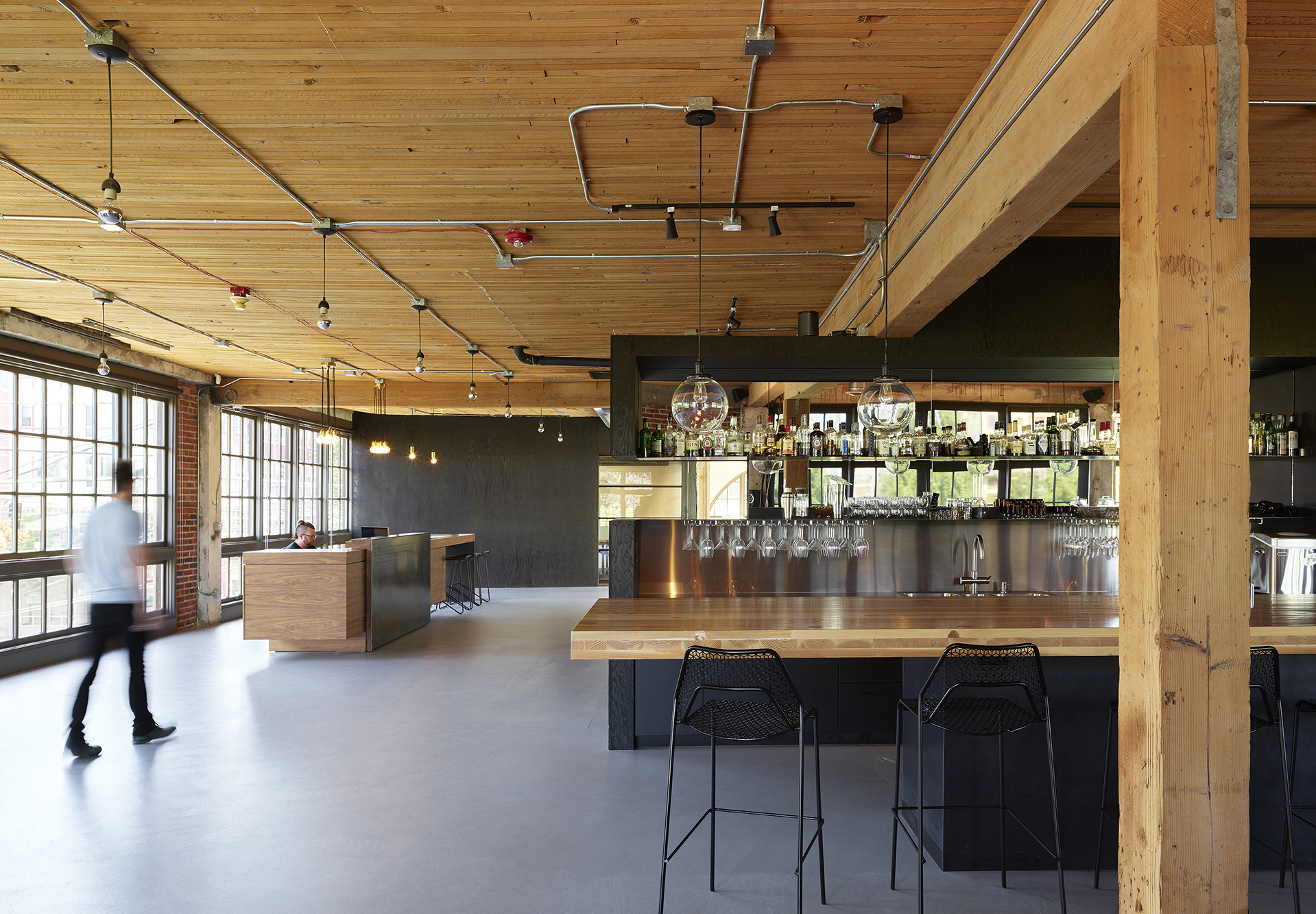 A large aspect of Substantial's working practice is the hosting of public and private events. Creating a large social space that could be multifunctional was an important factor in the design of the expansion. By day the large kitchen/dining area is used as transient work spaces for the employees who often enjoy a change of scene throughout the day. The 25-foot kitchen island and 16-foot bar island allow for an easy transformation into a busy full service event space.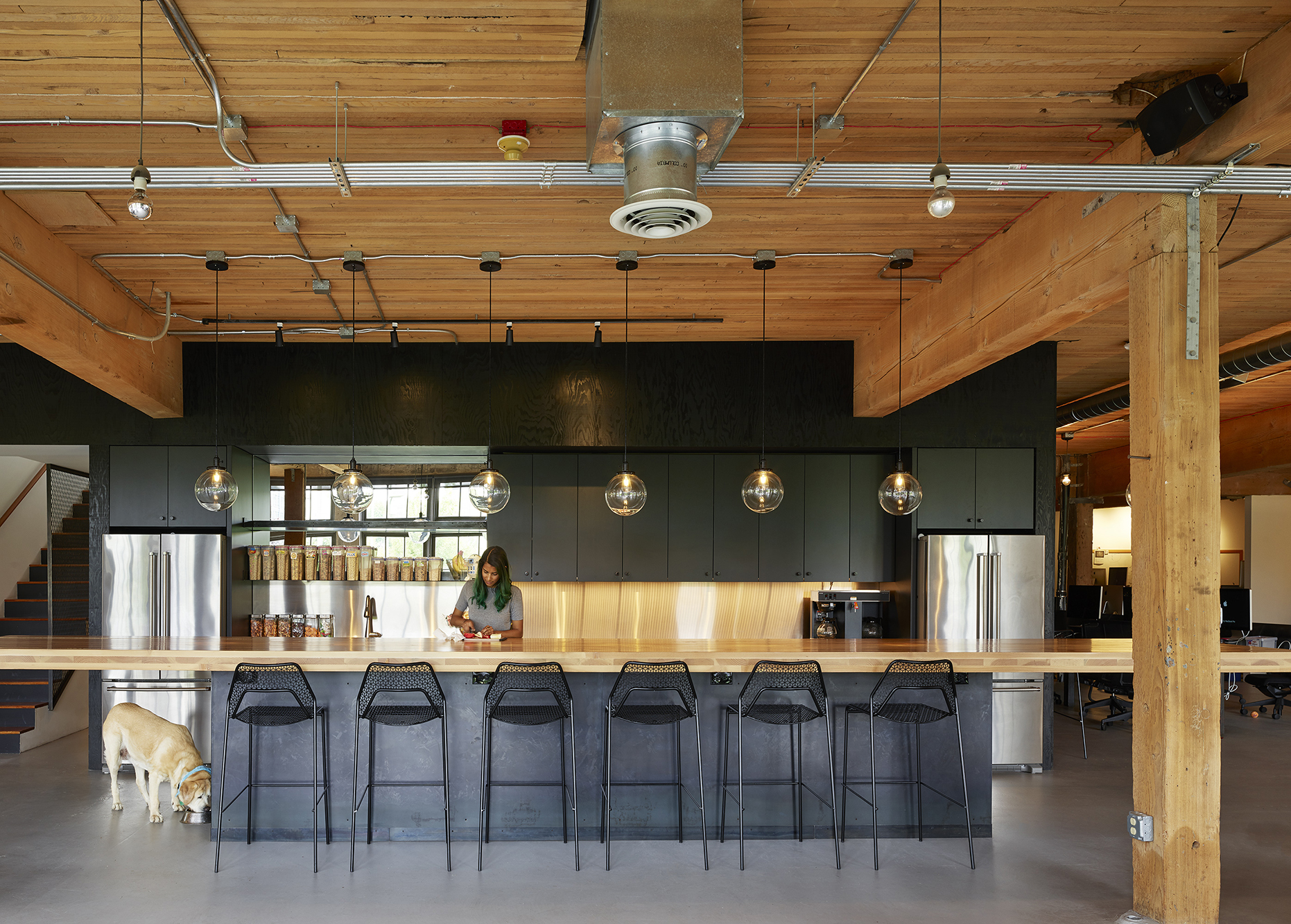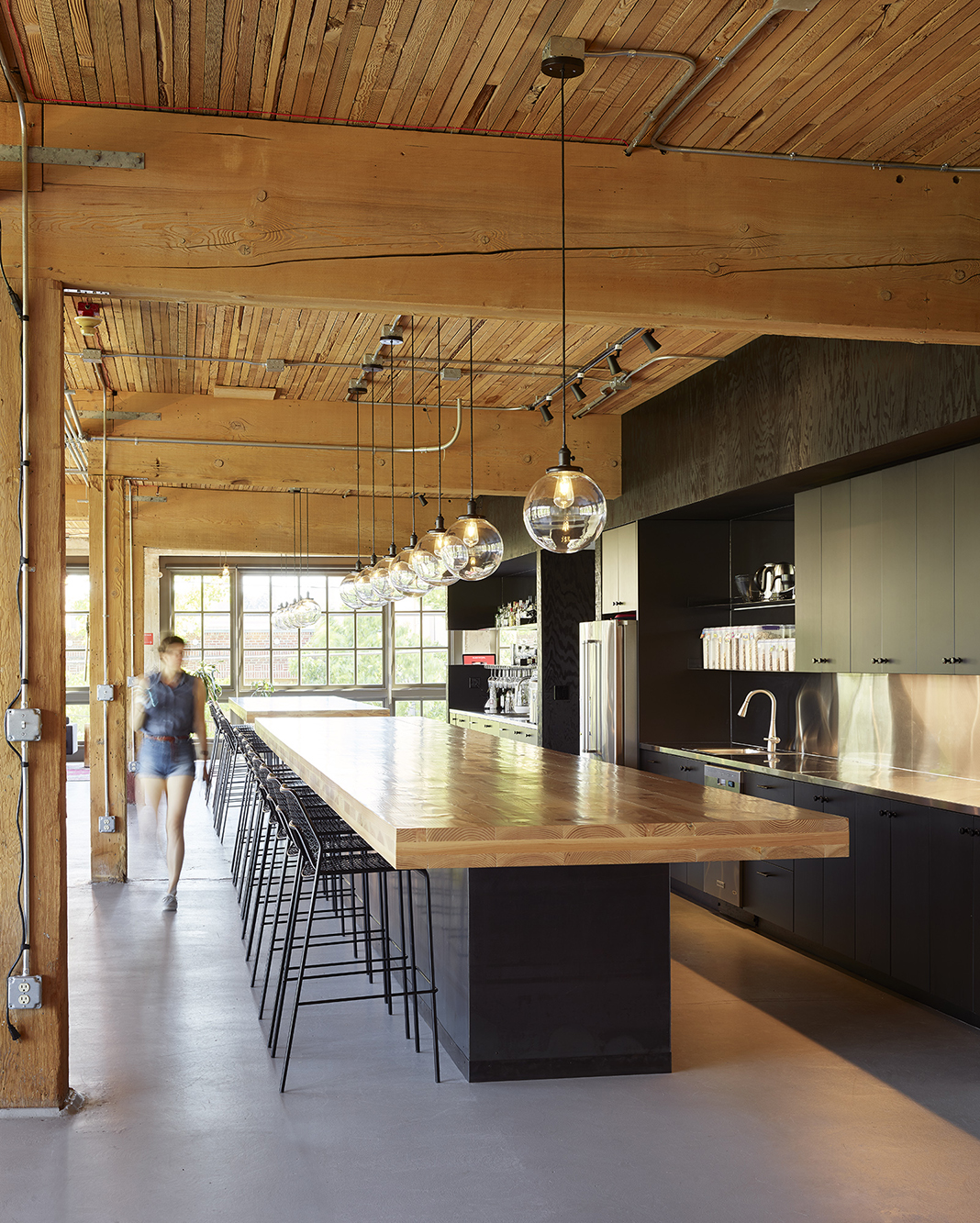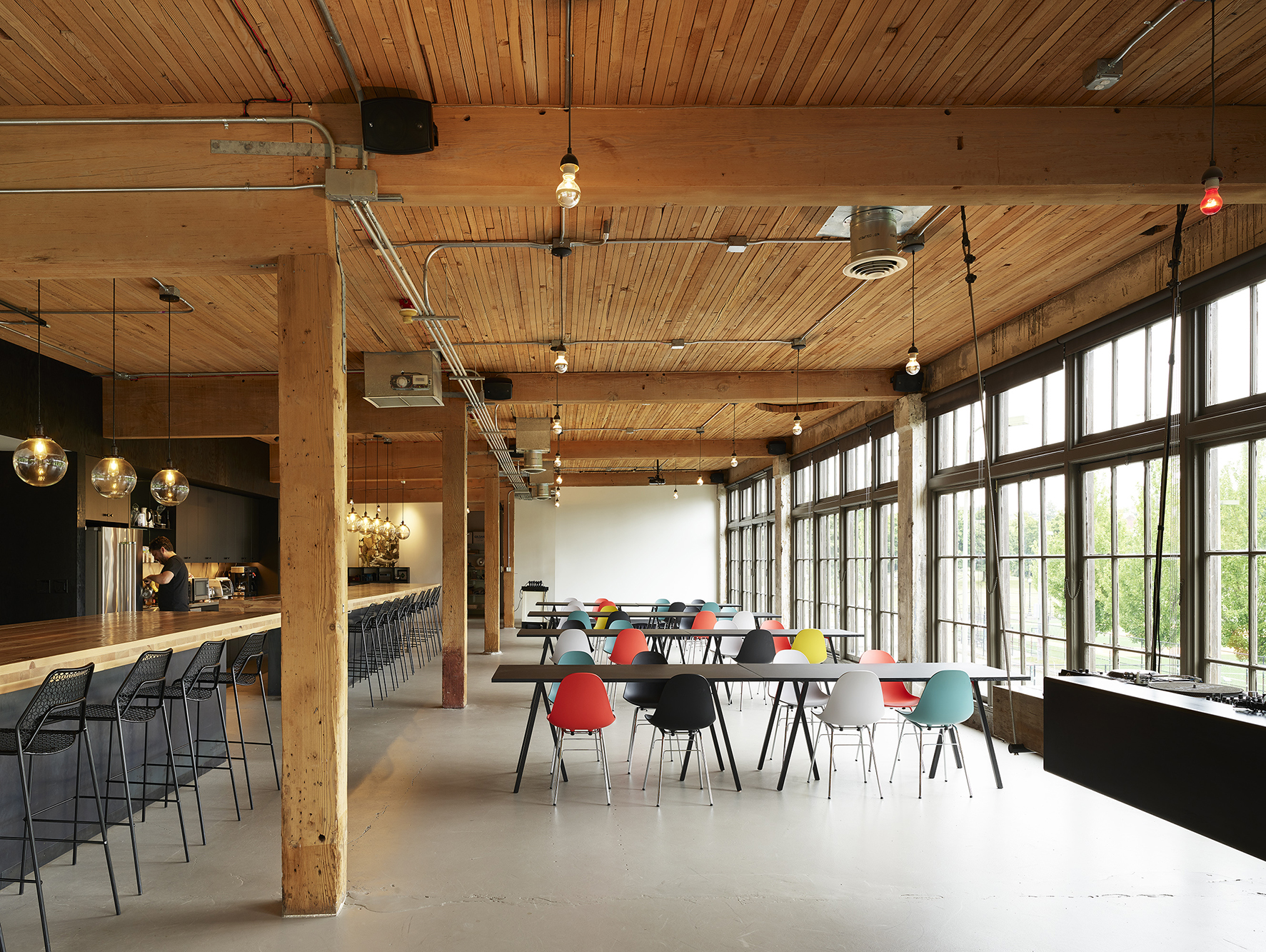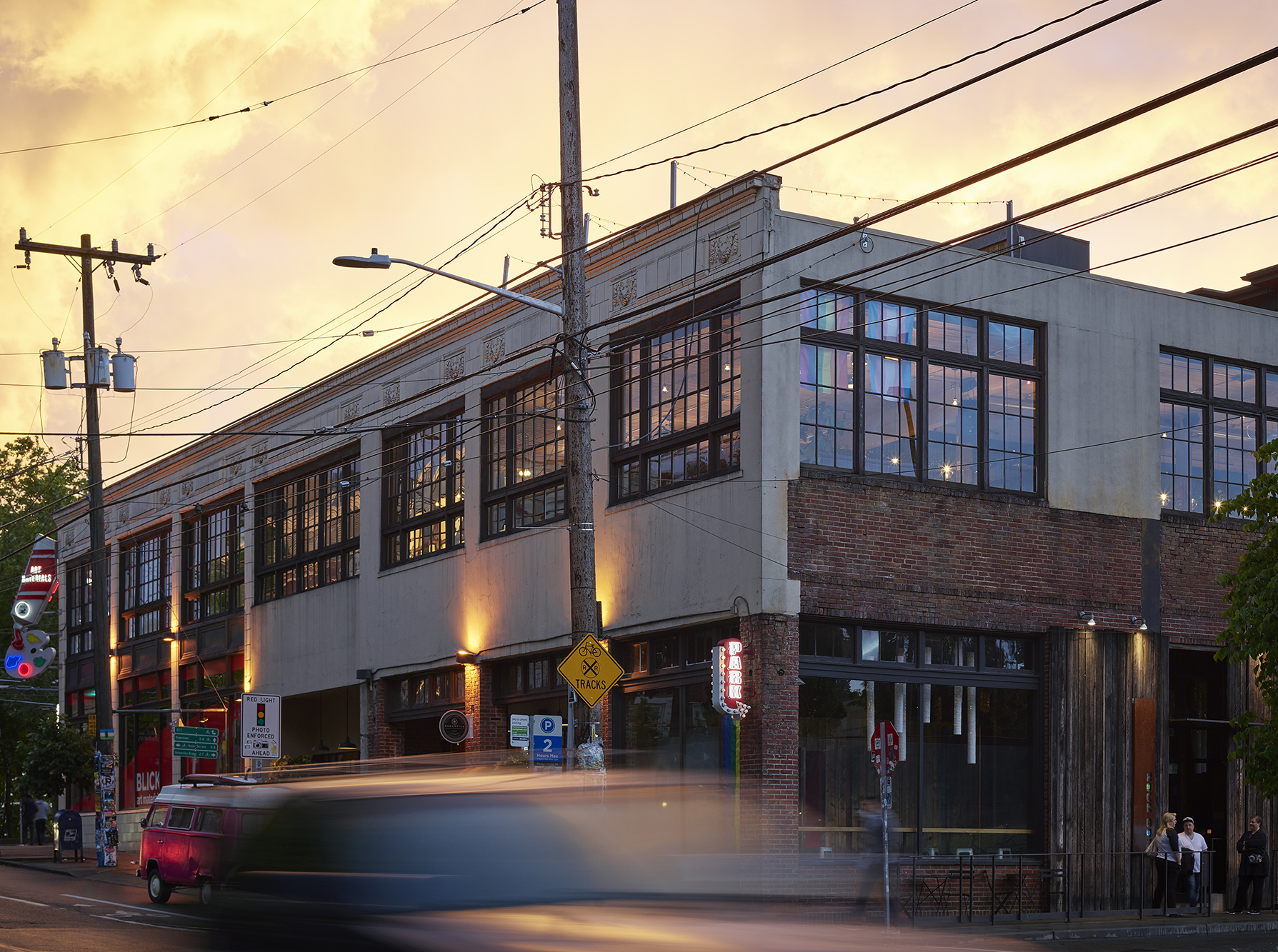 For the first time in many years, views are opened up through the building, from east to west. Natural light is able to pour into the space from three sides and from above through the new skylight. The architectural insertions allow a clear understanding of the space and circulation while allowing employees flexibility in the way they work and interact with each other.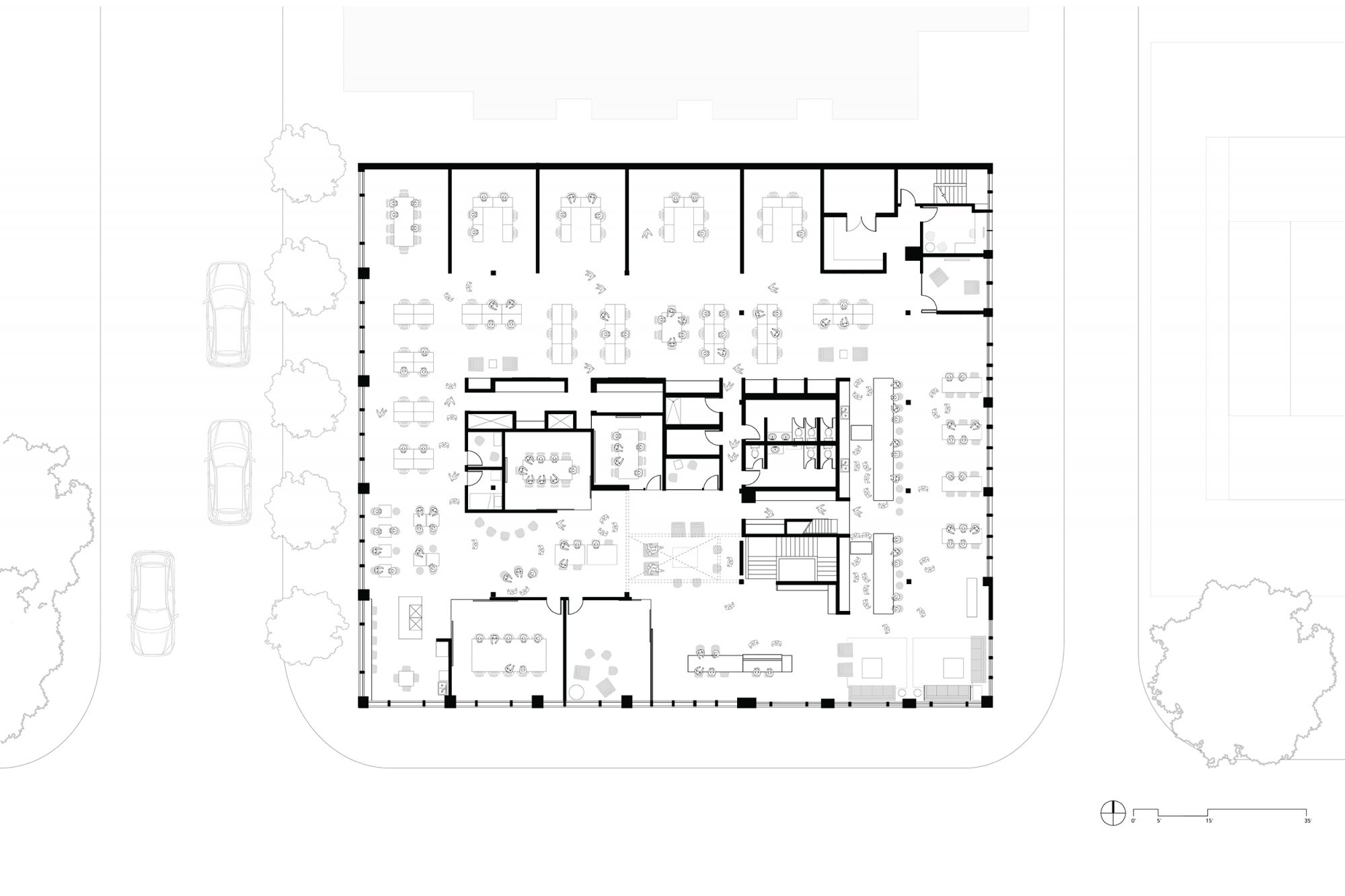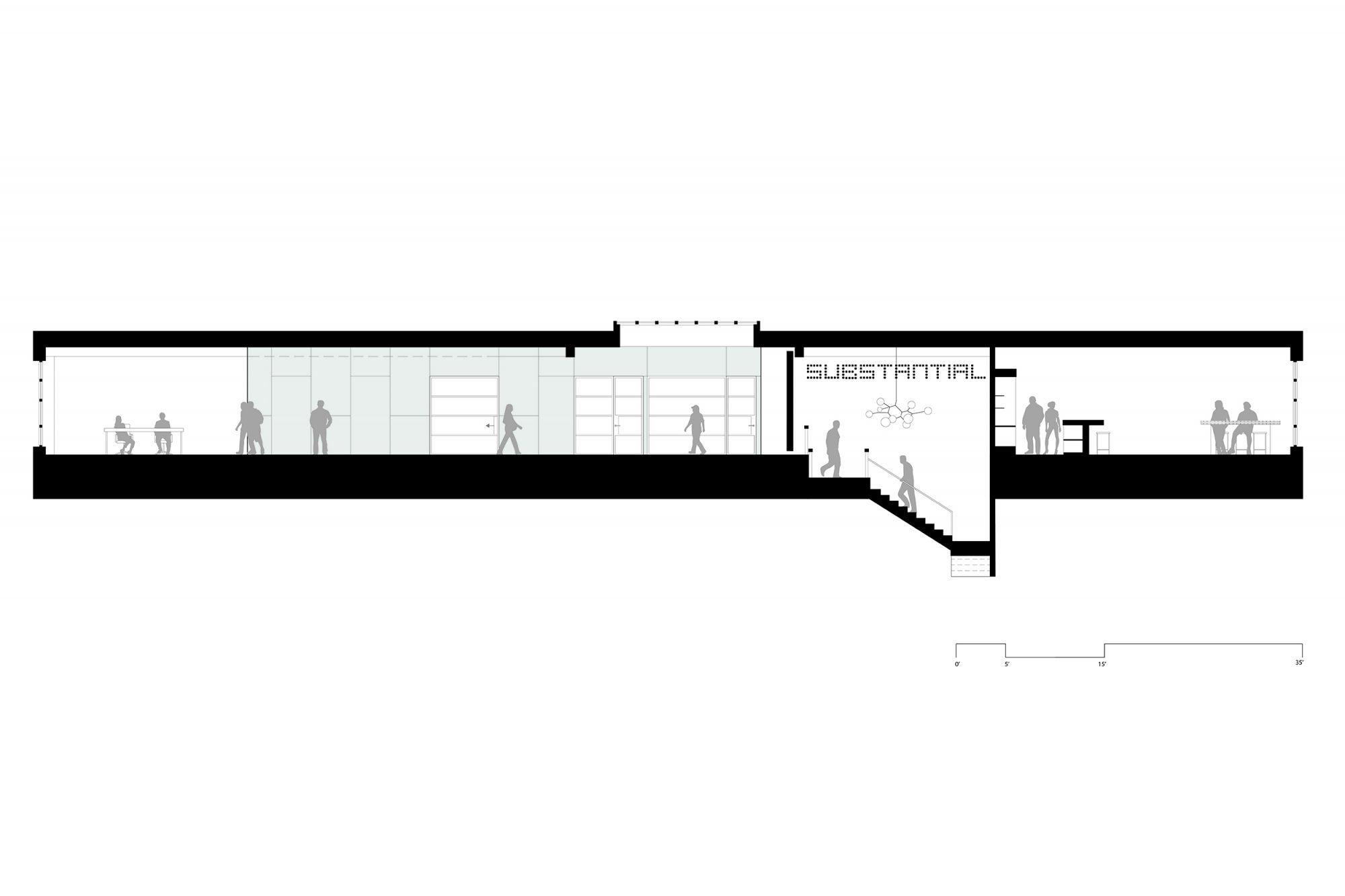 ARCHITECTURE TEAM
Gentry / O'Carroll
CONTRACTOR
Crossgrain and Dolan Built