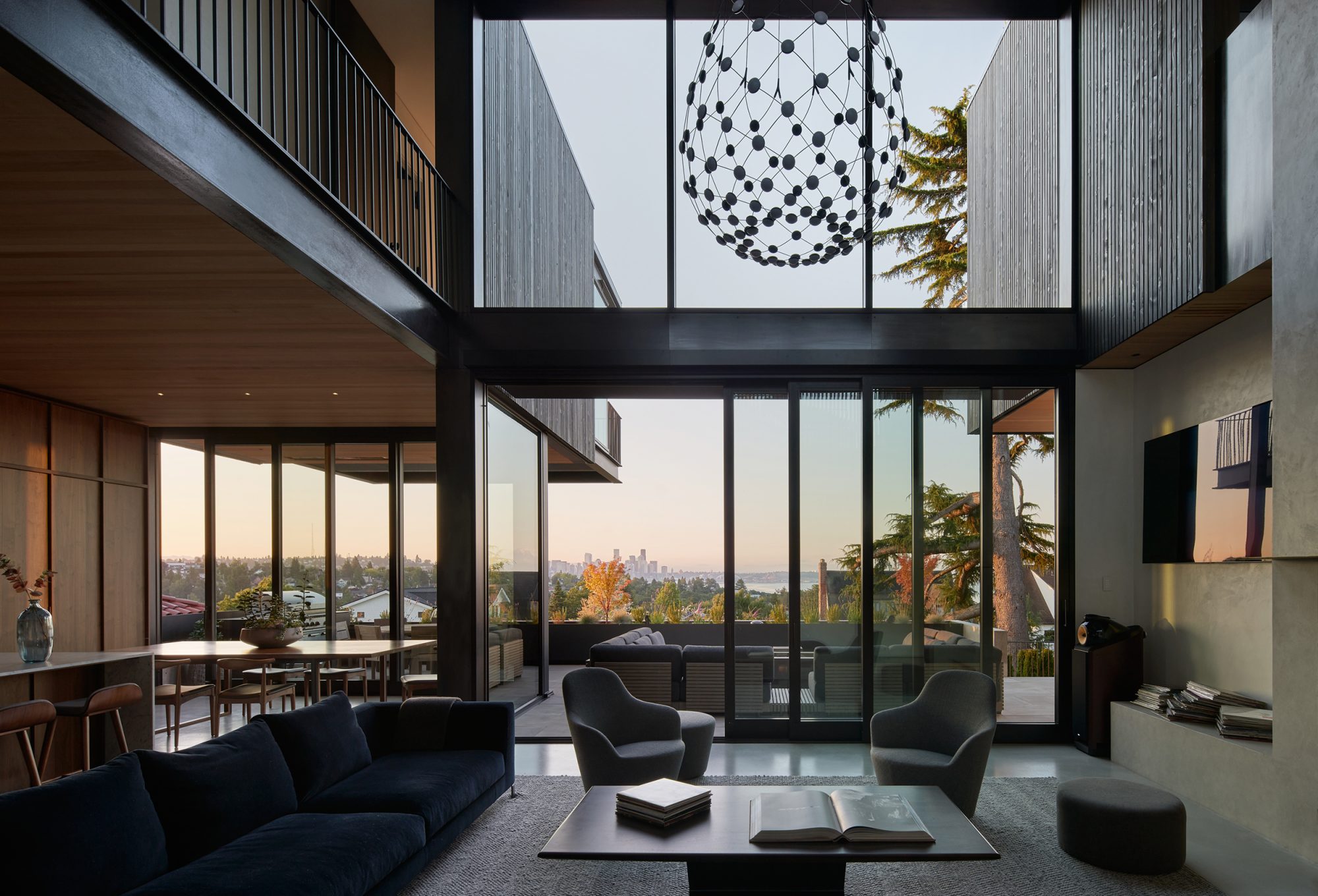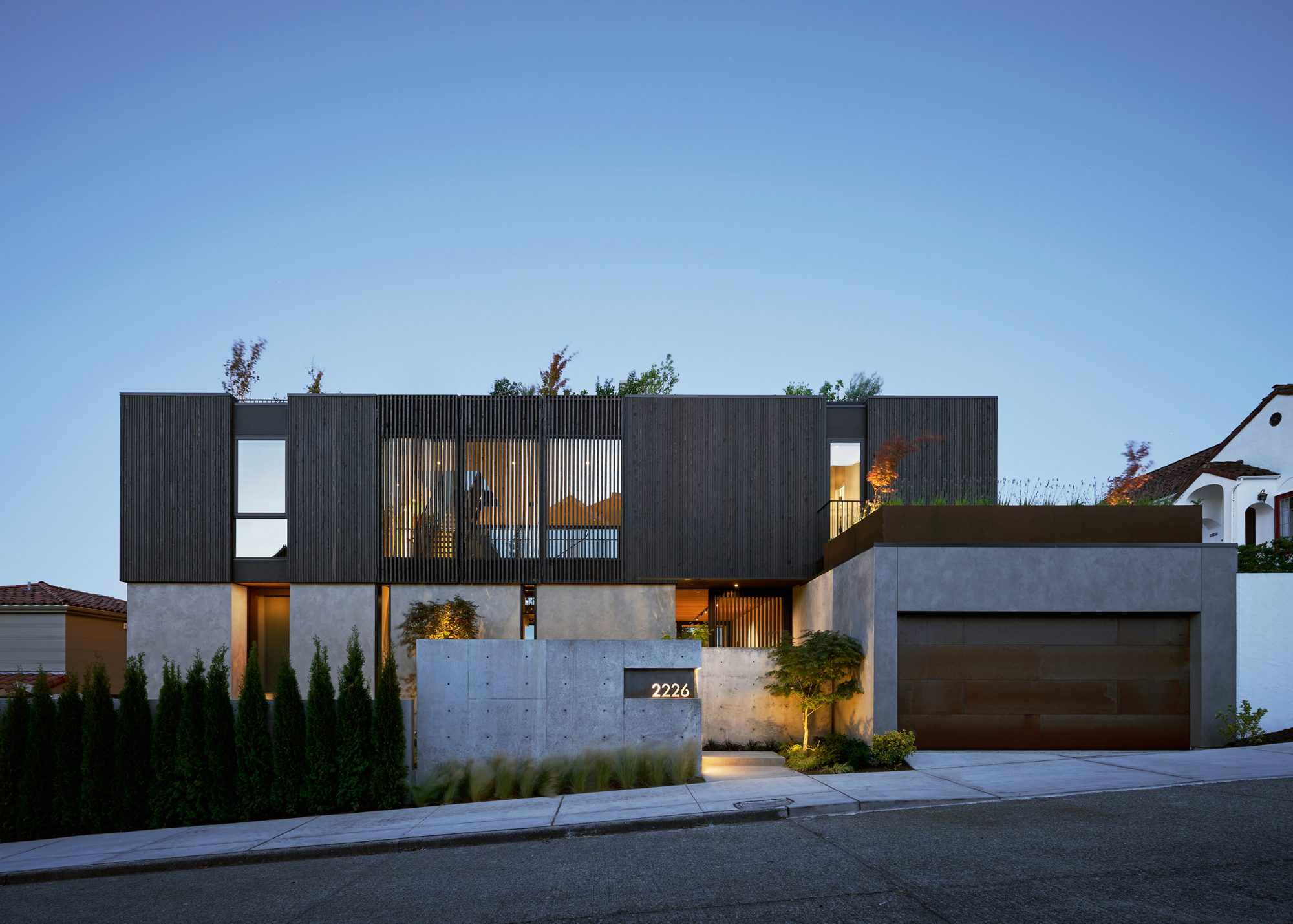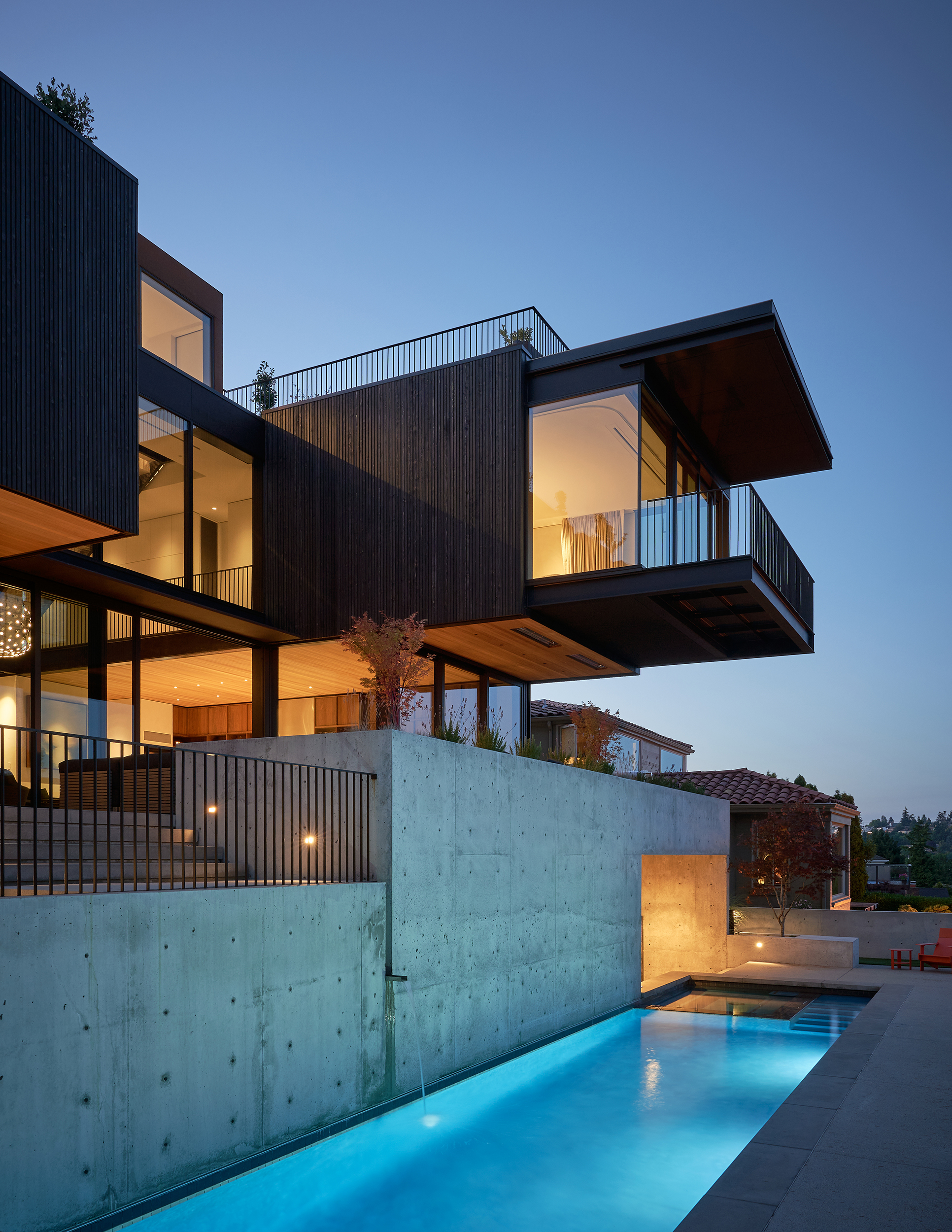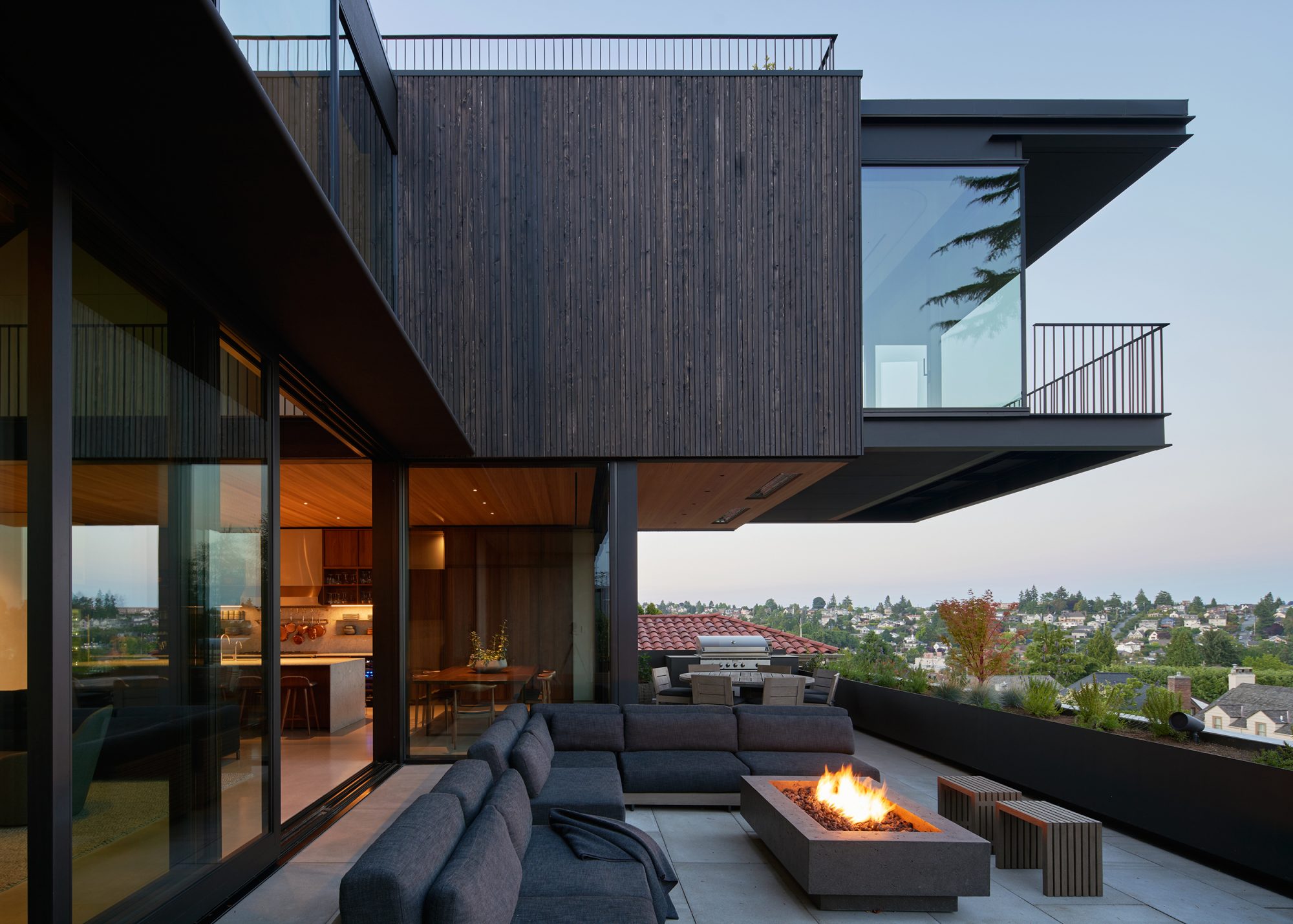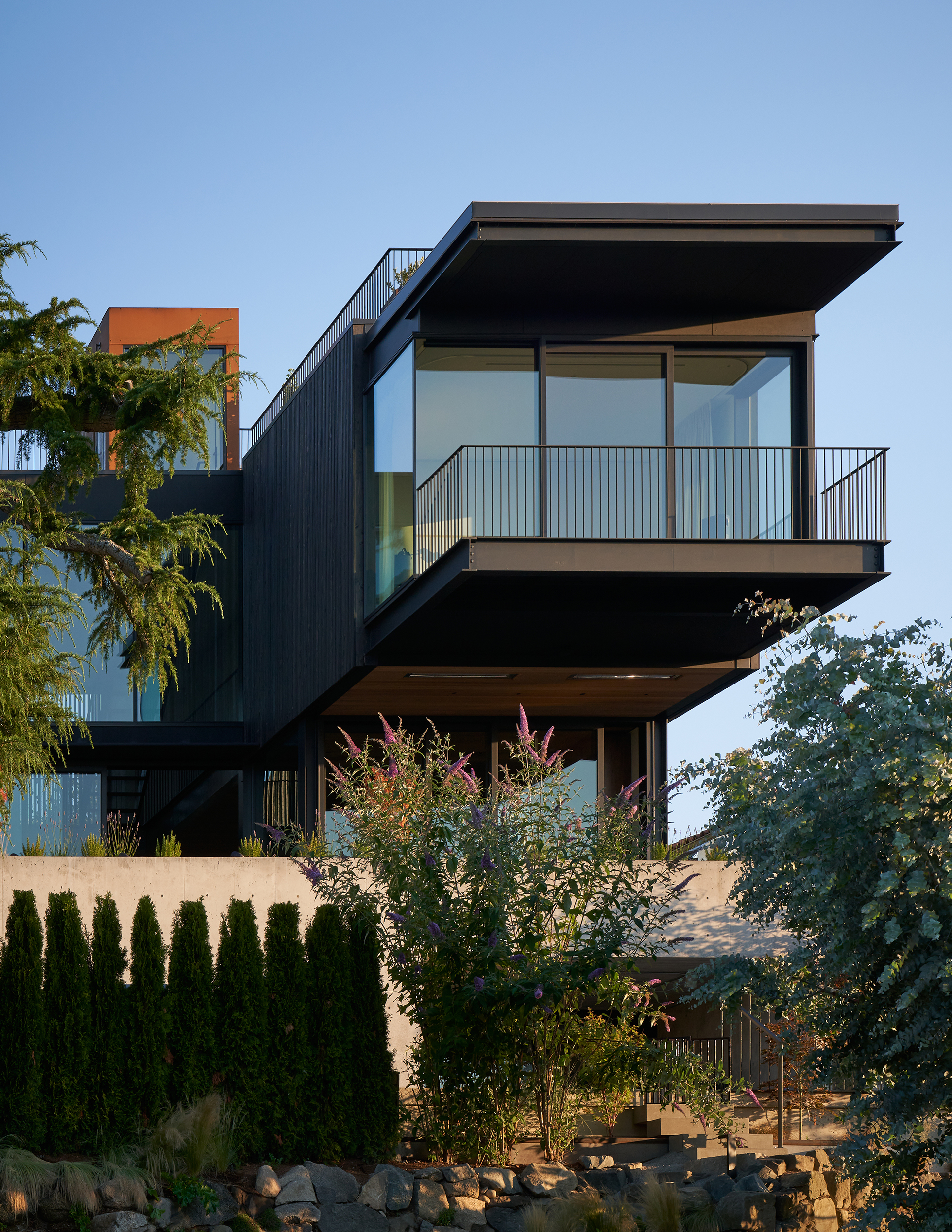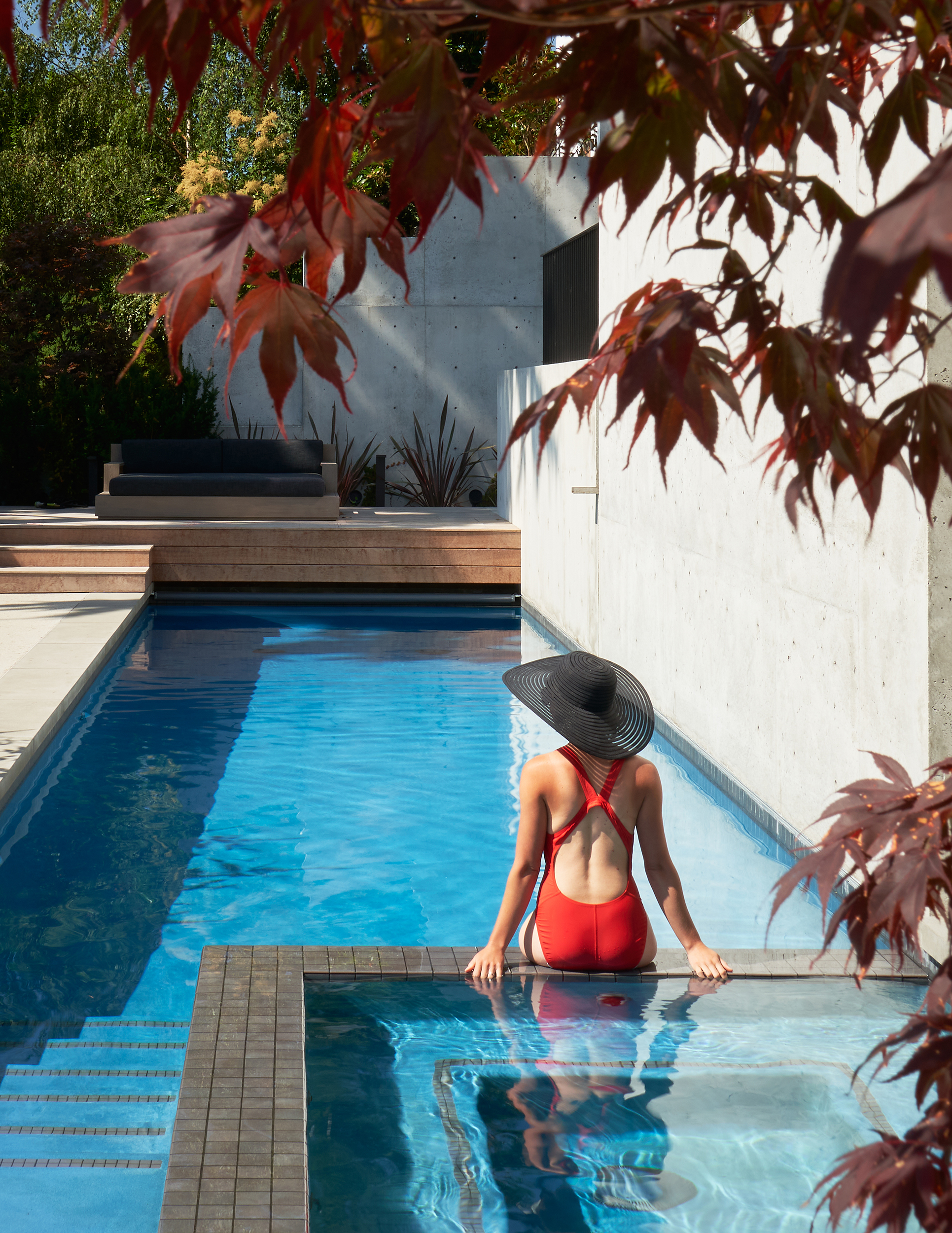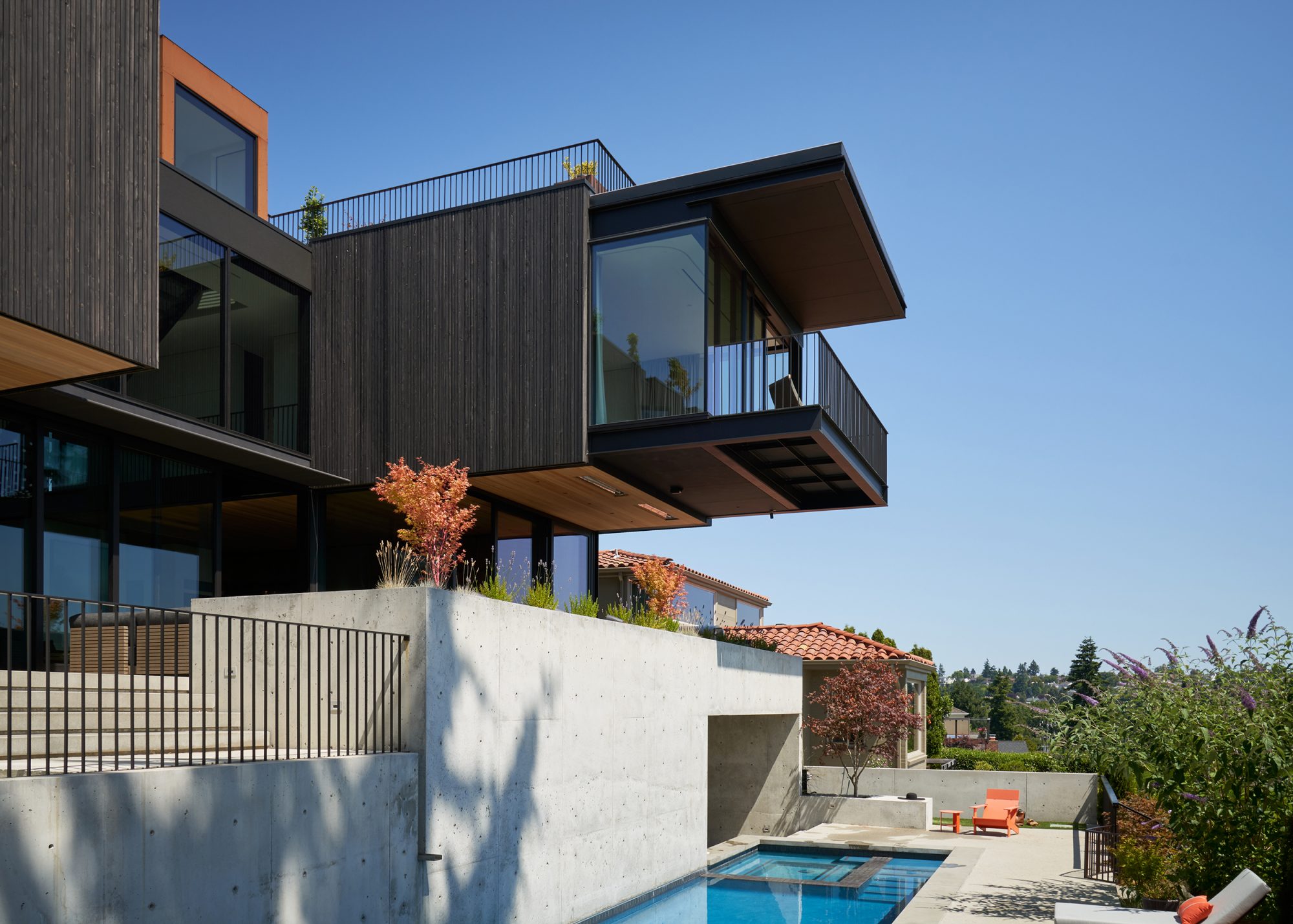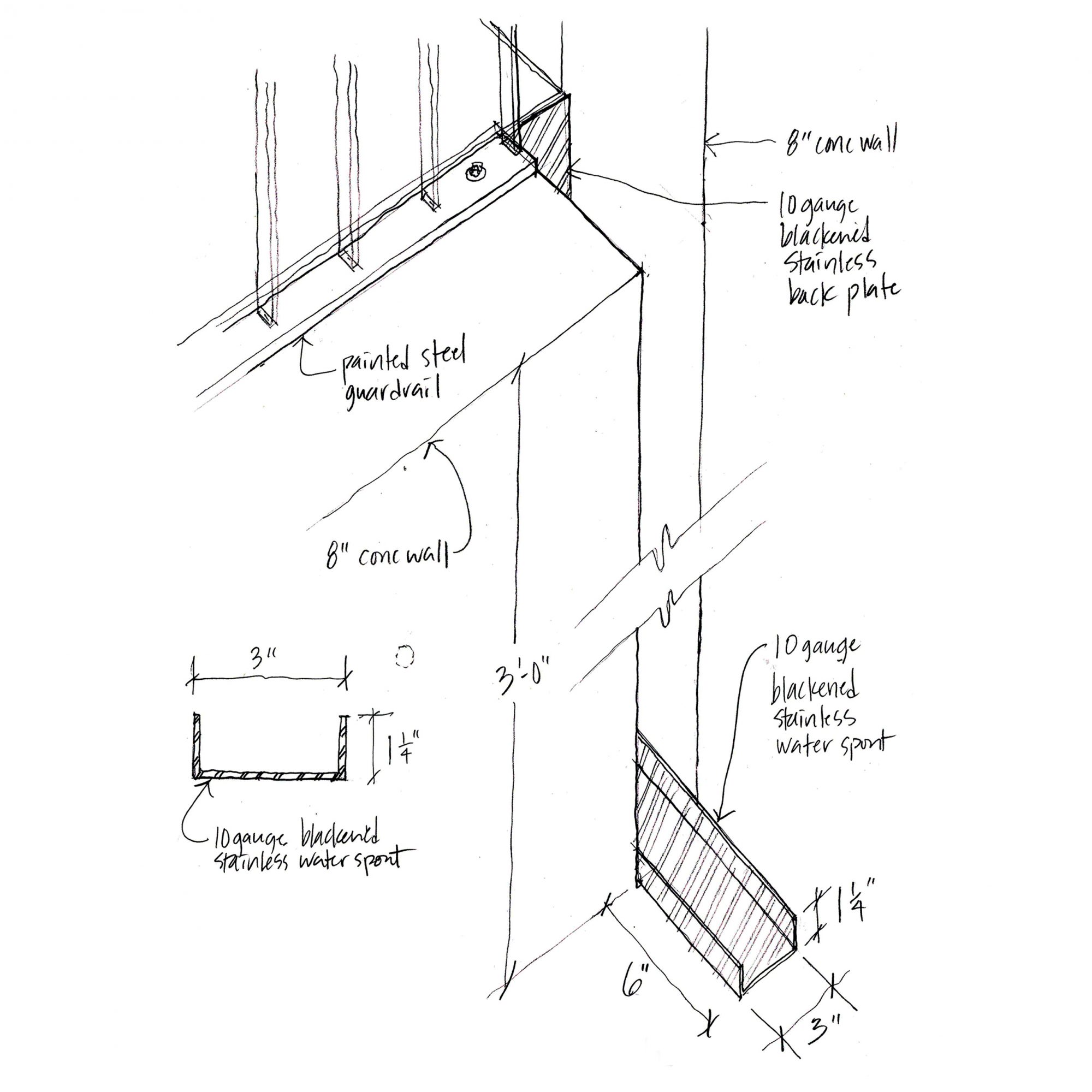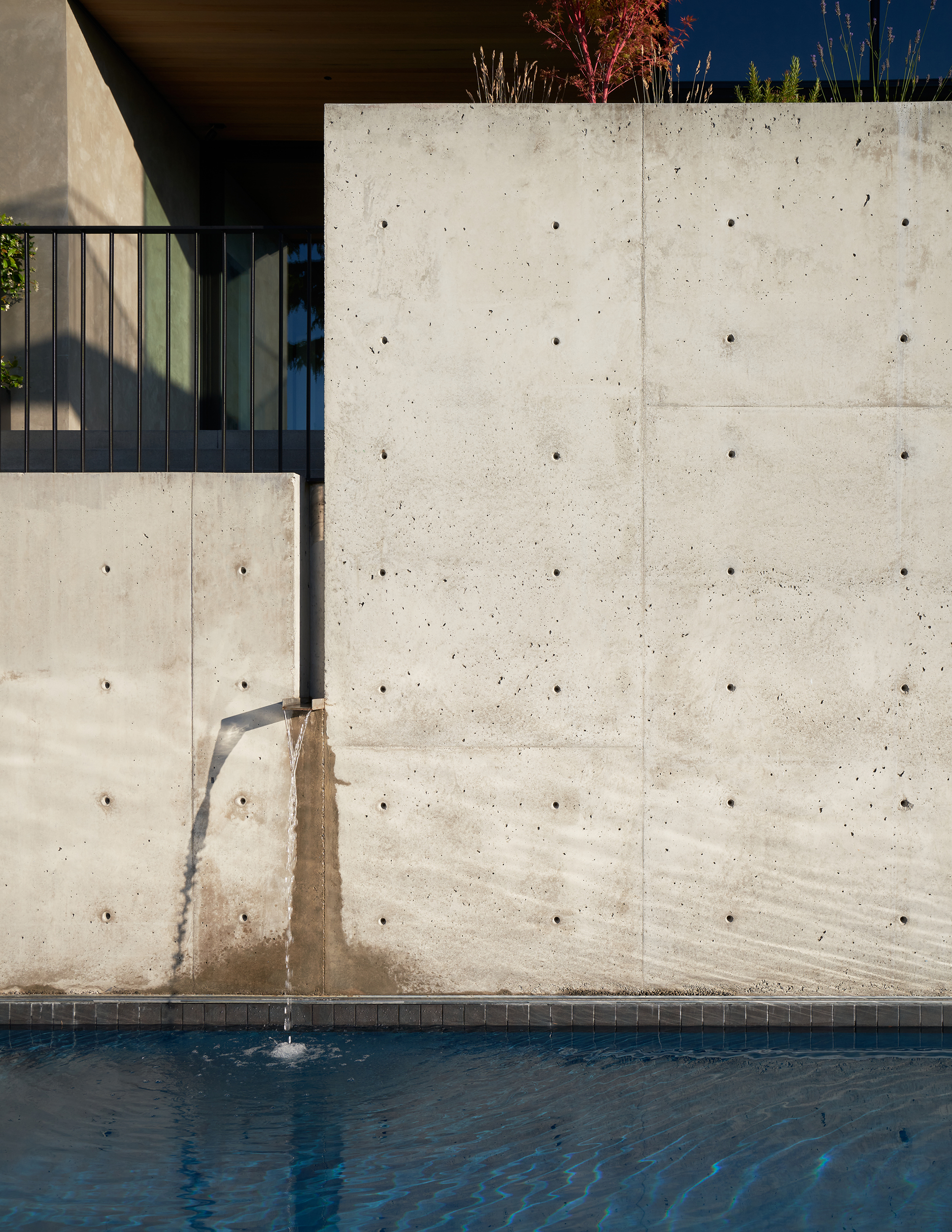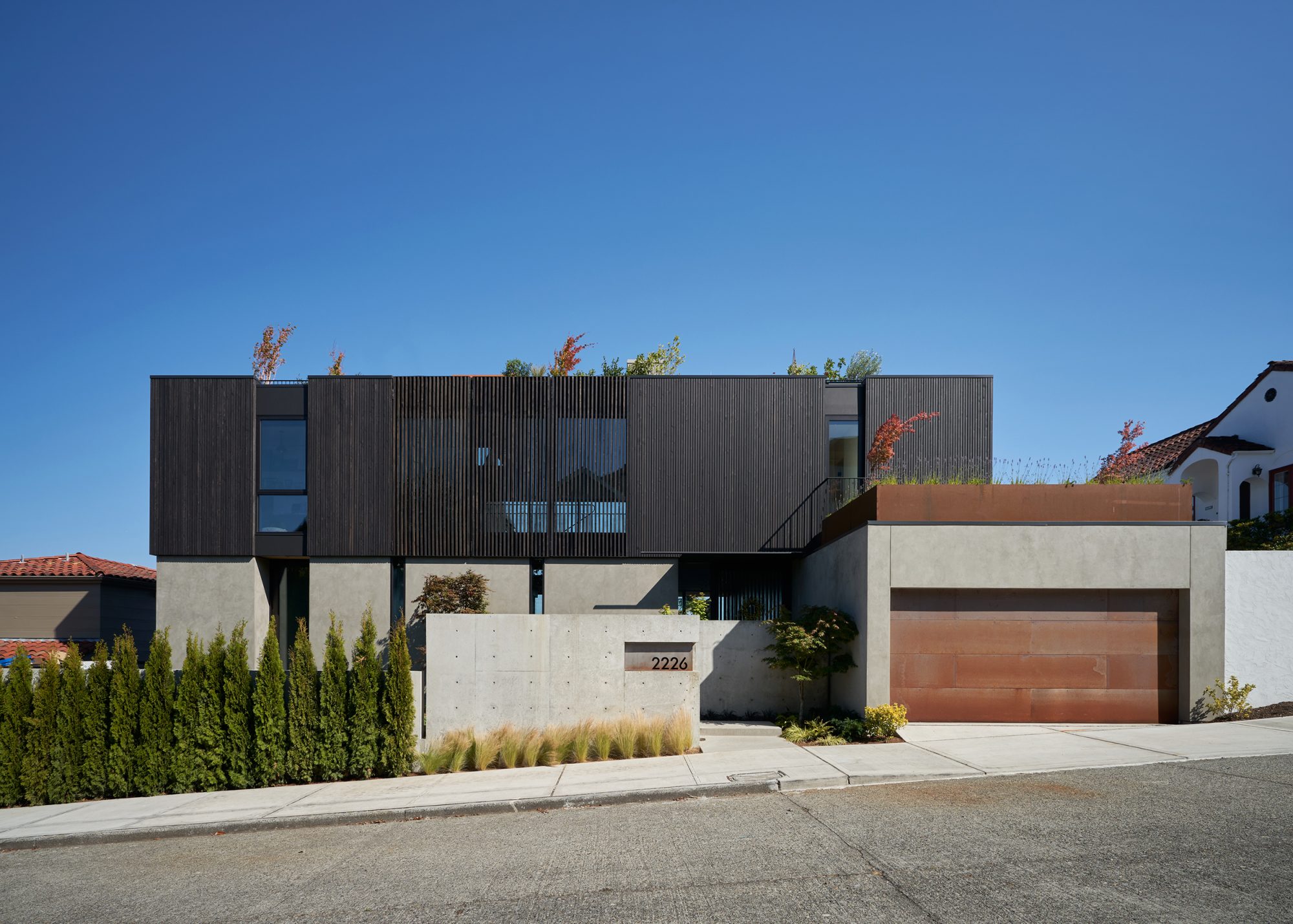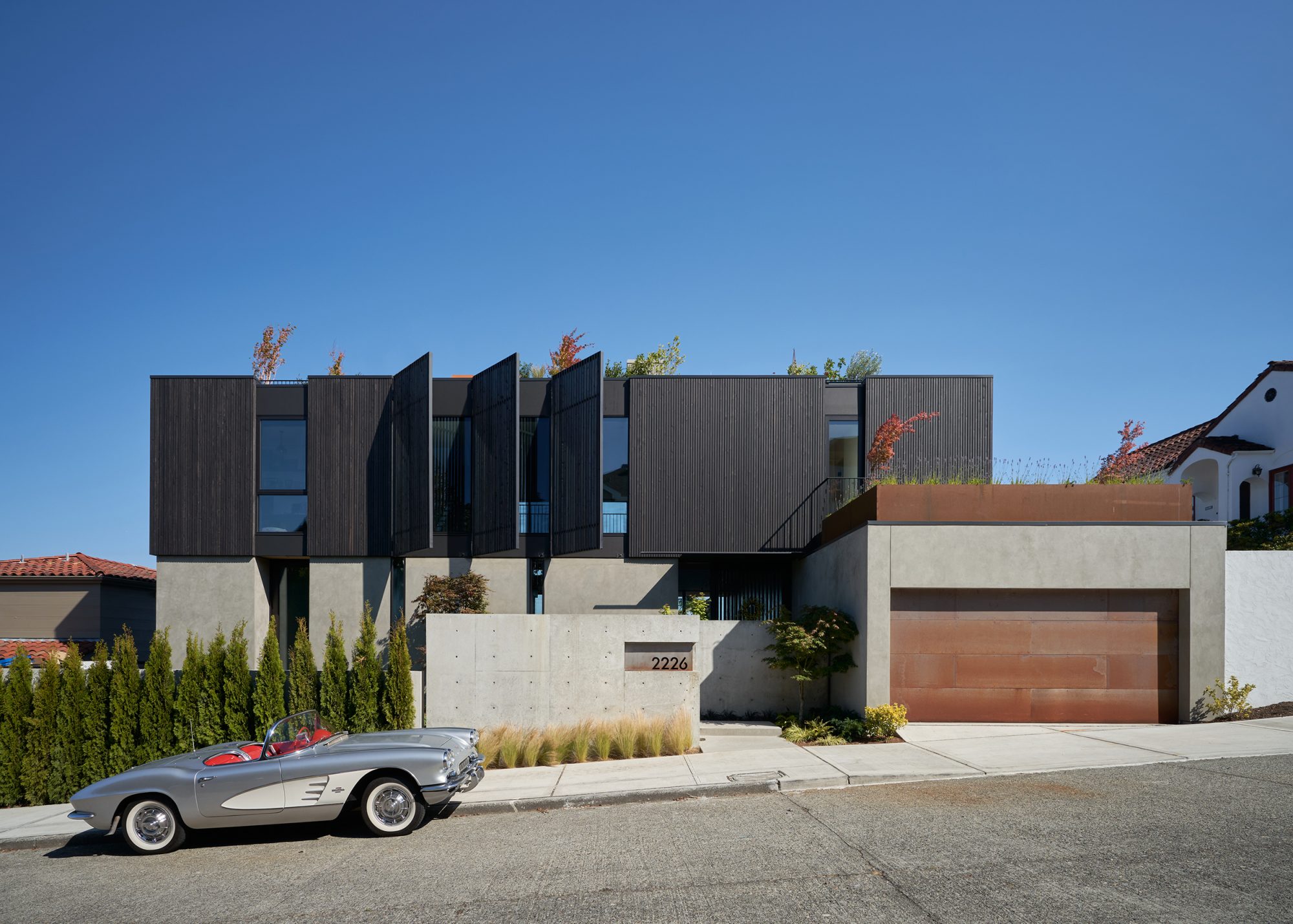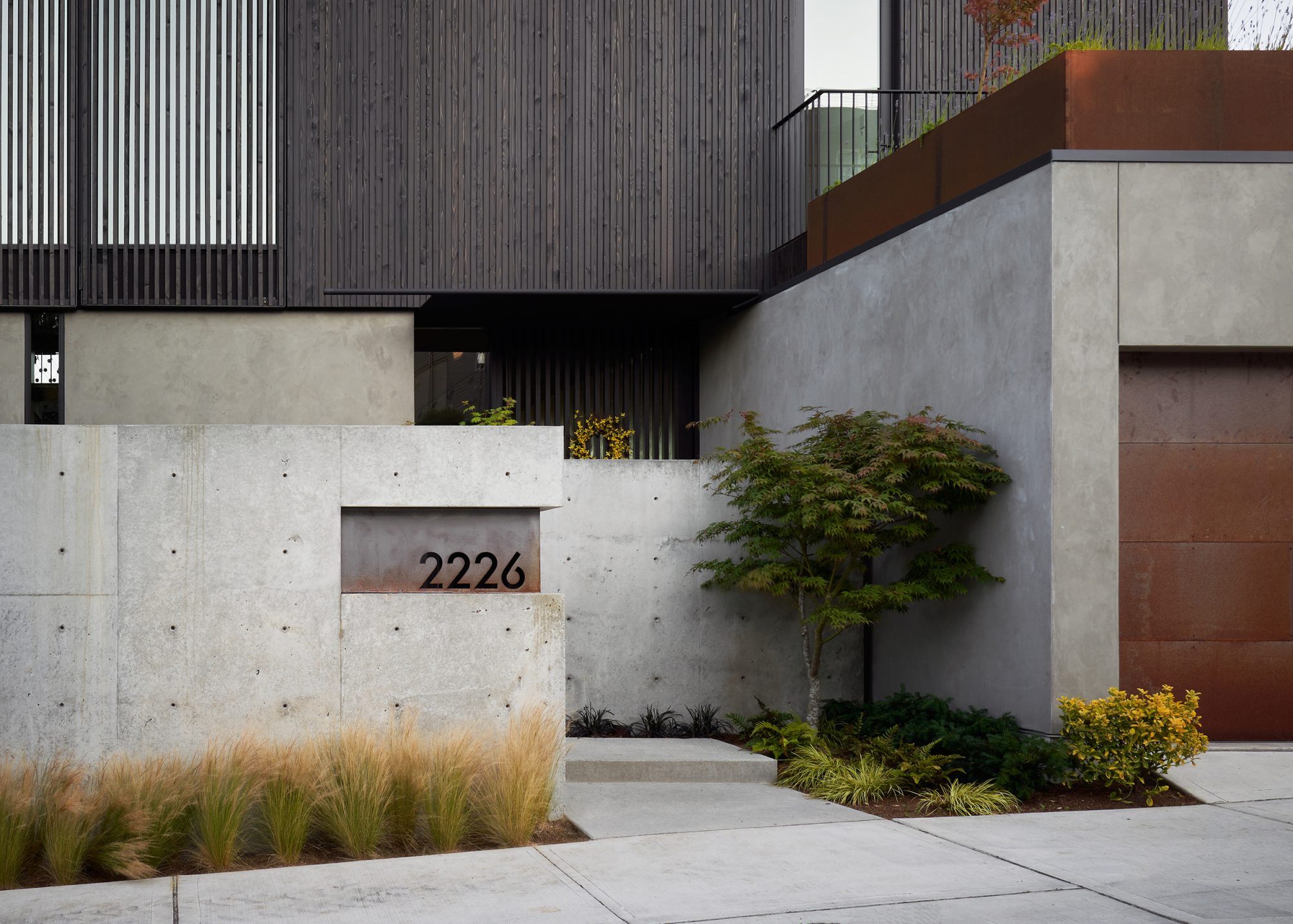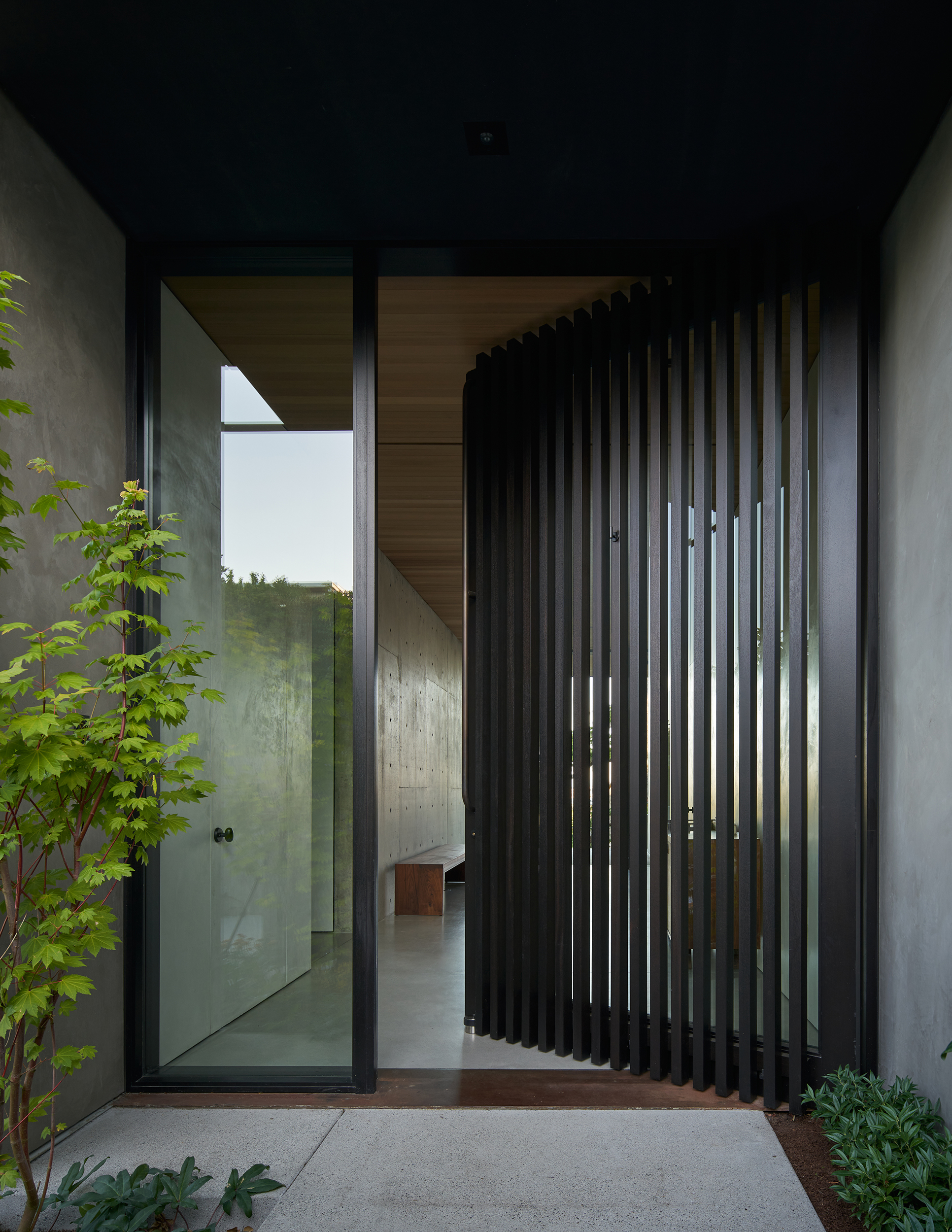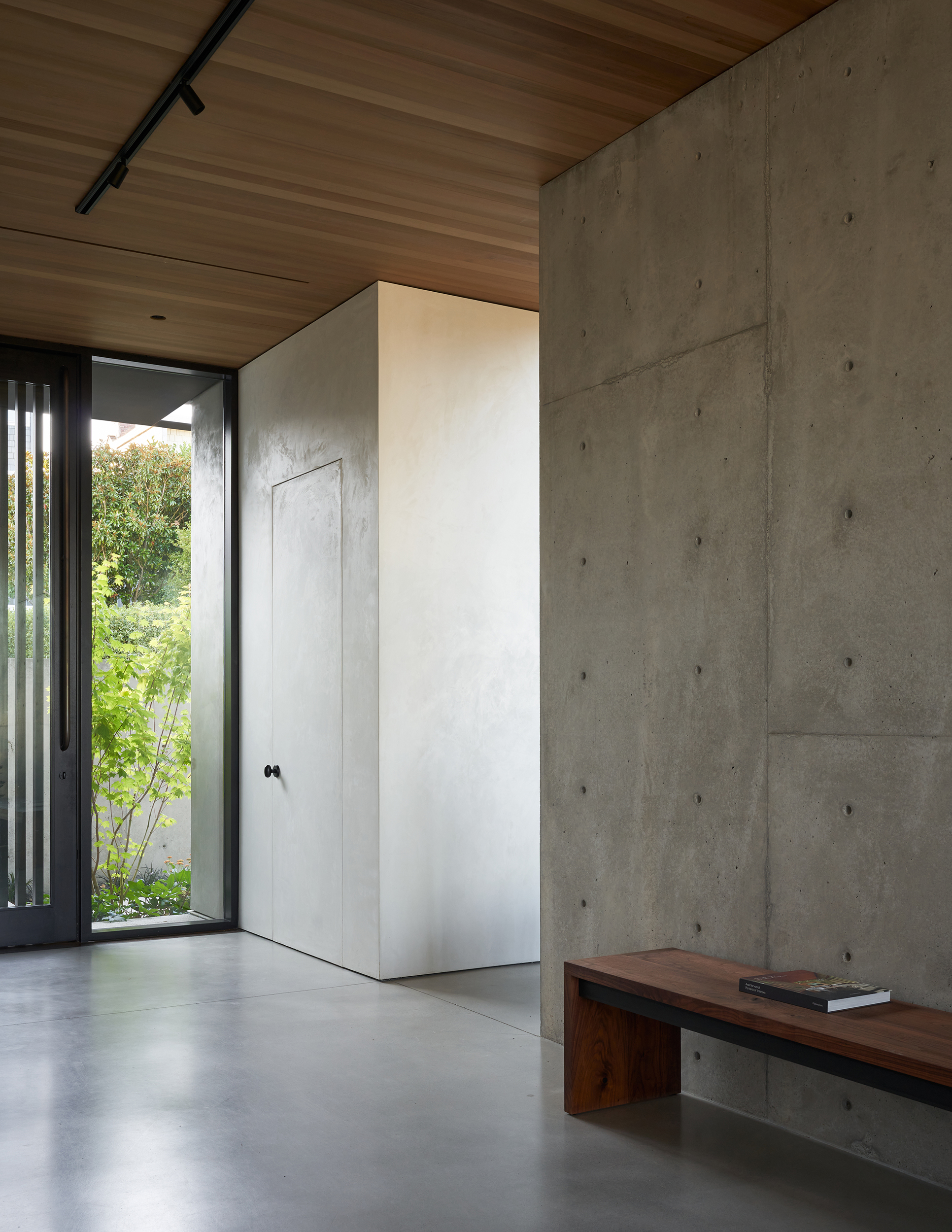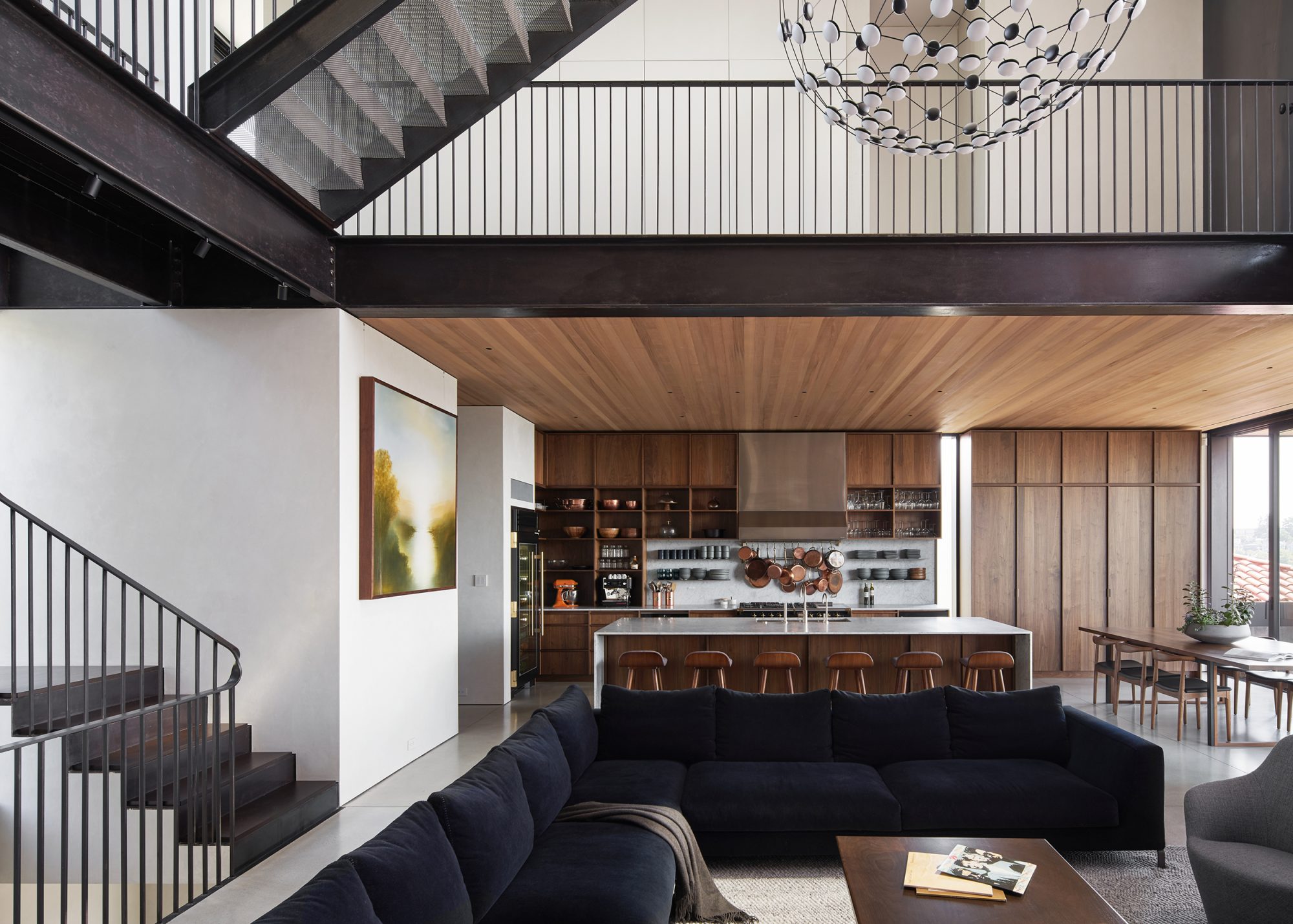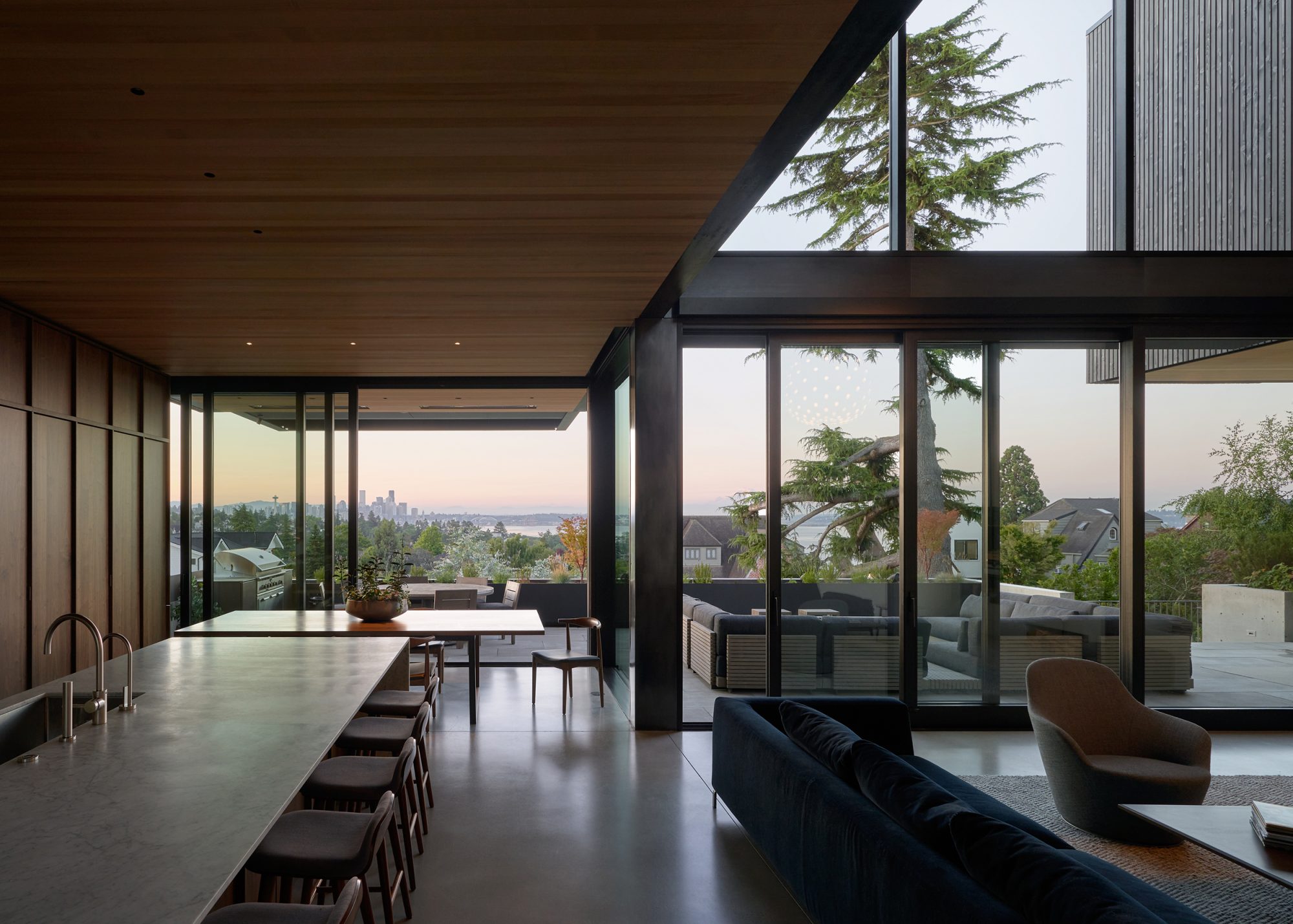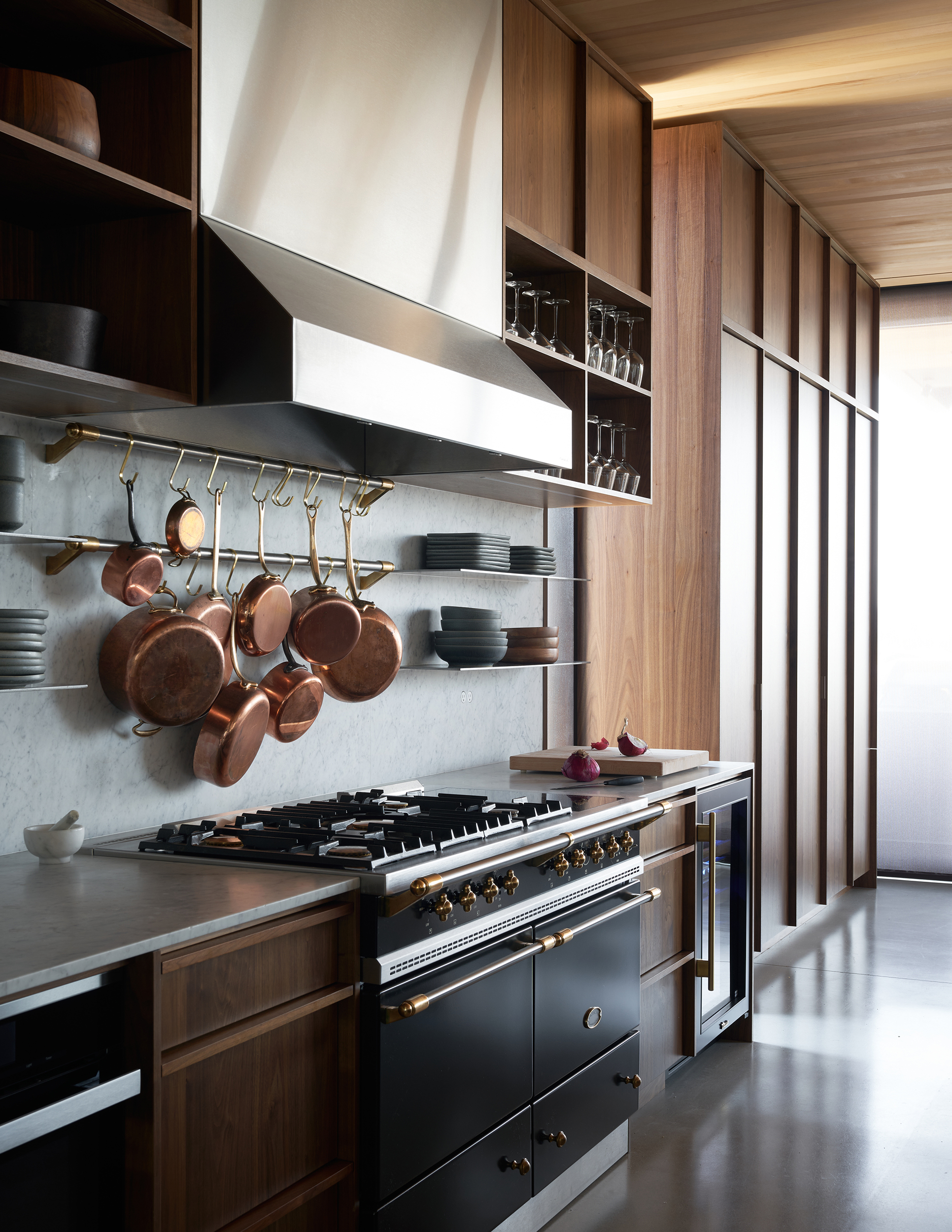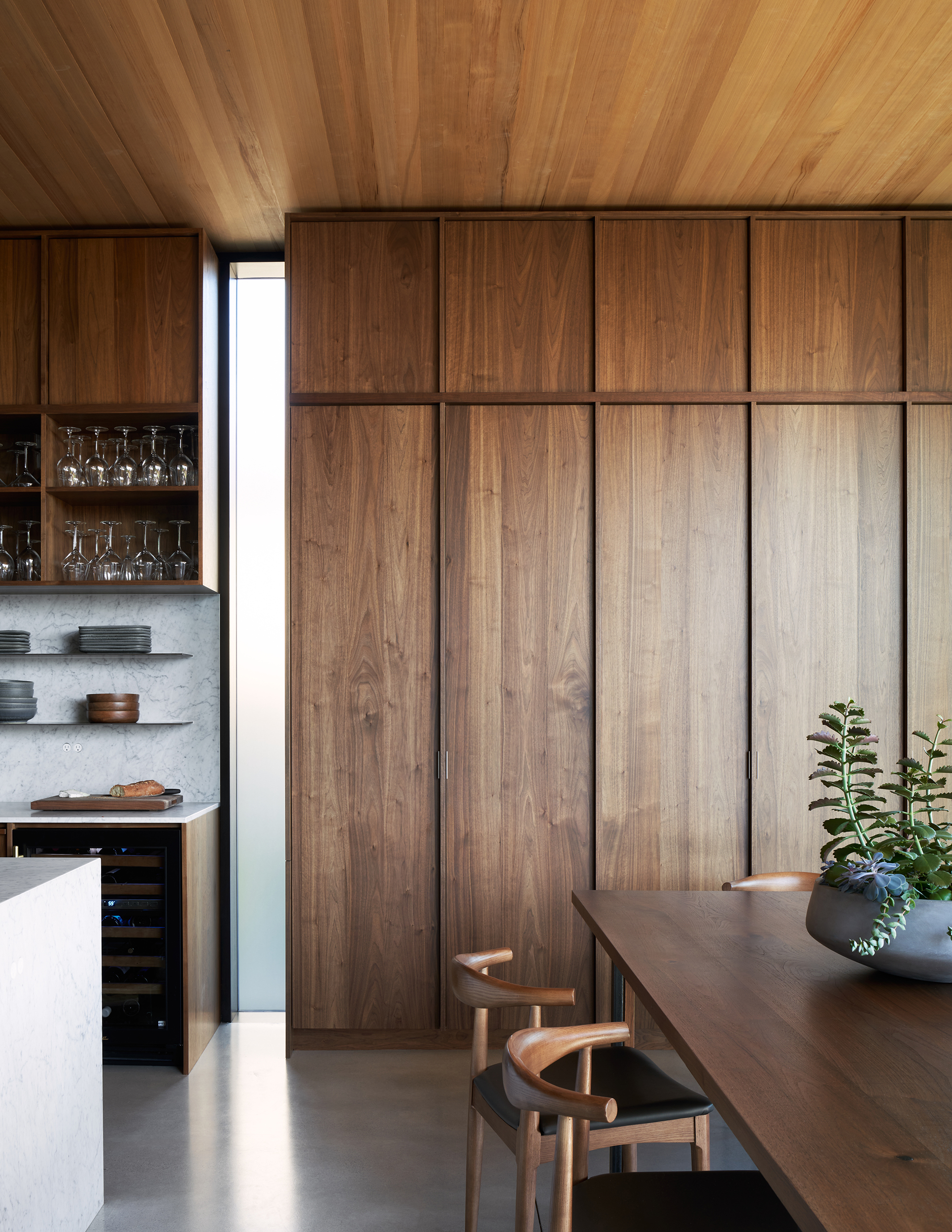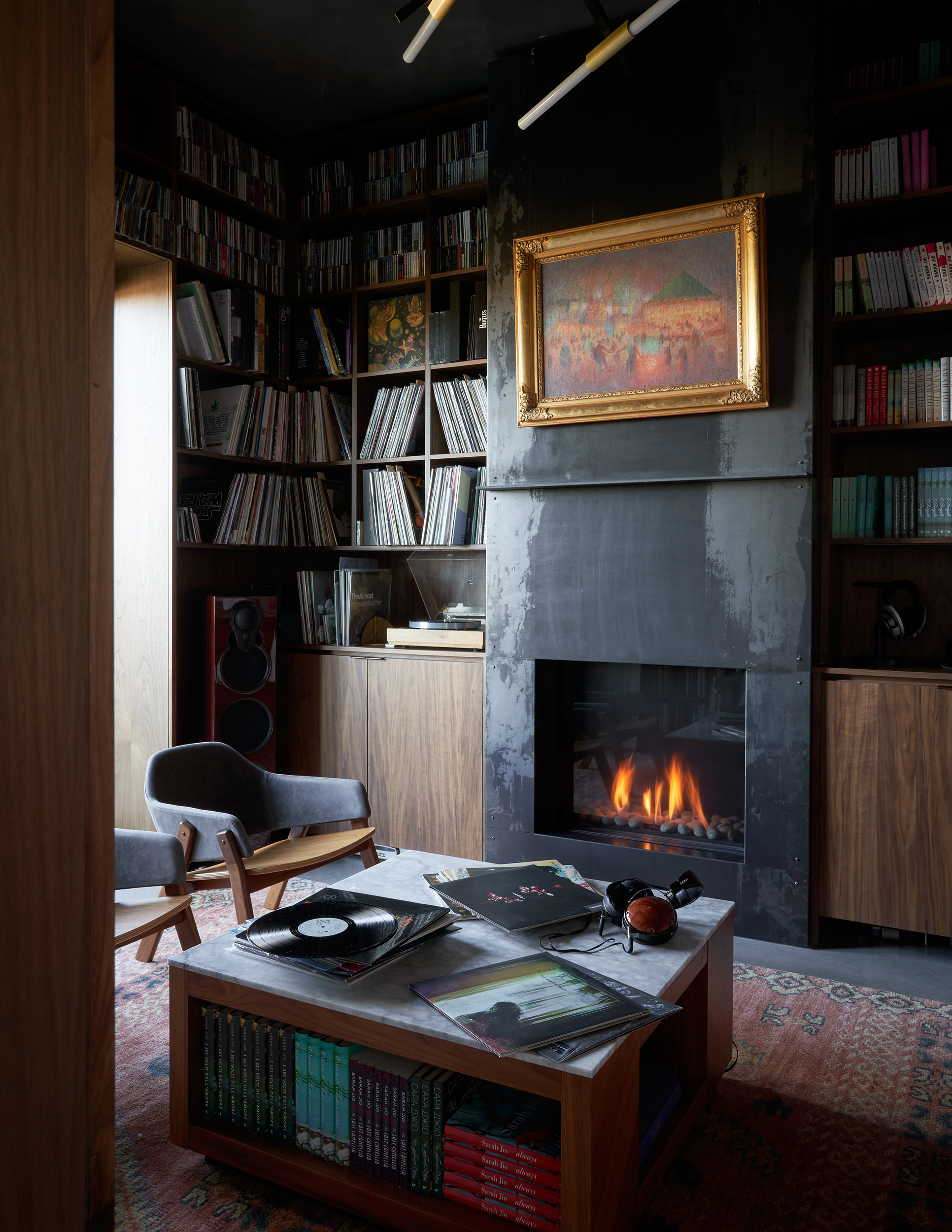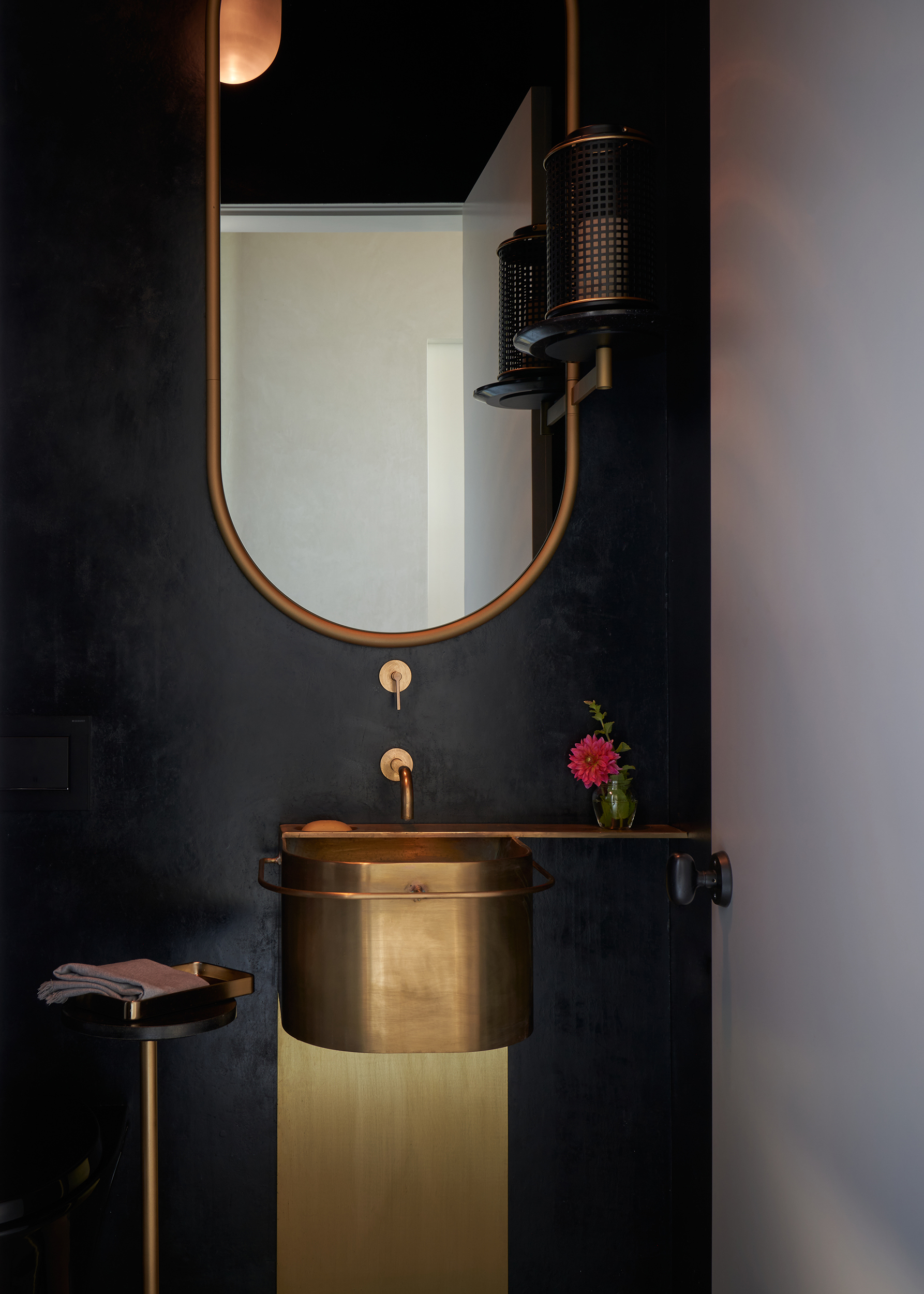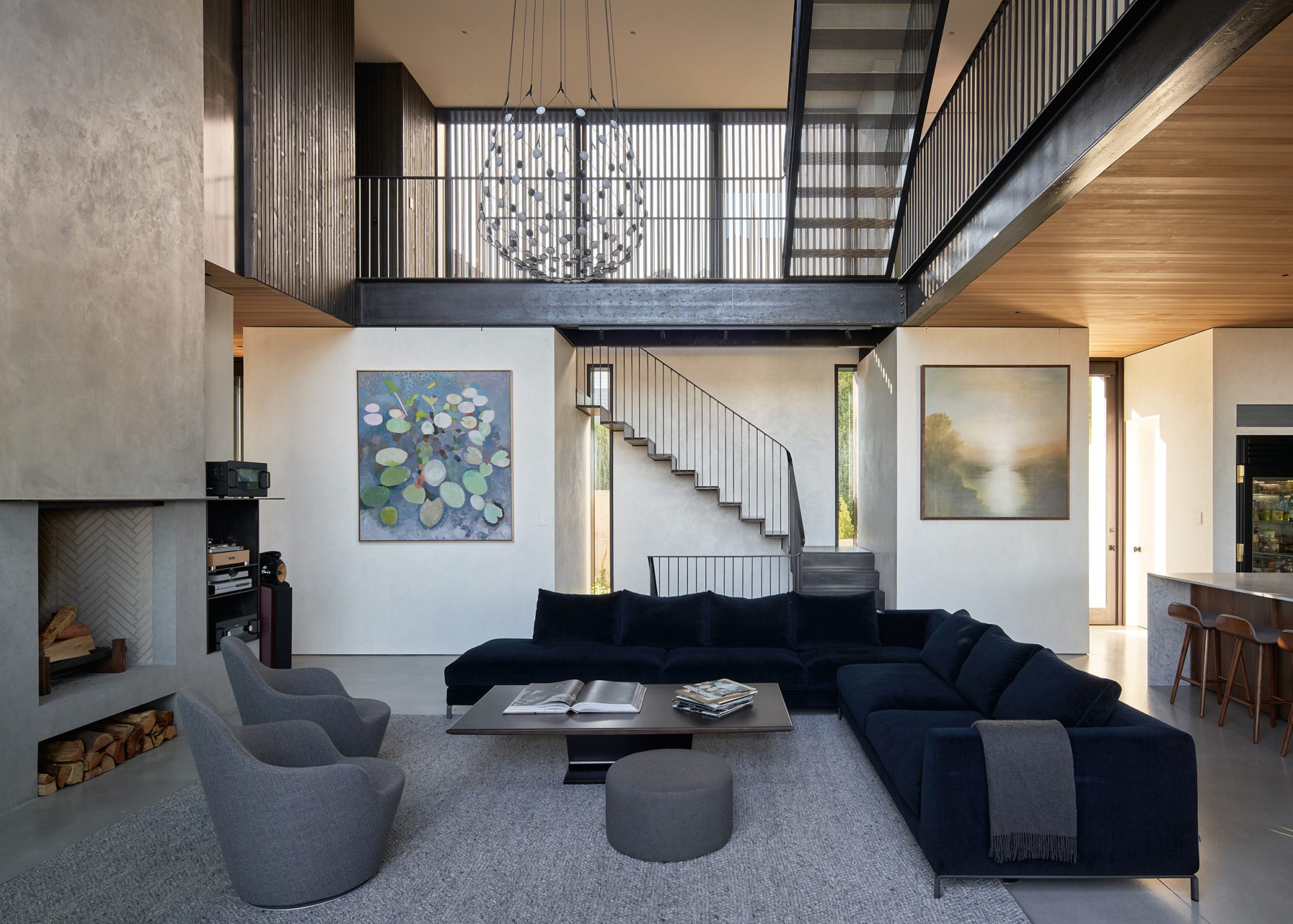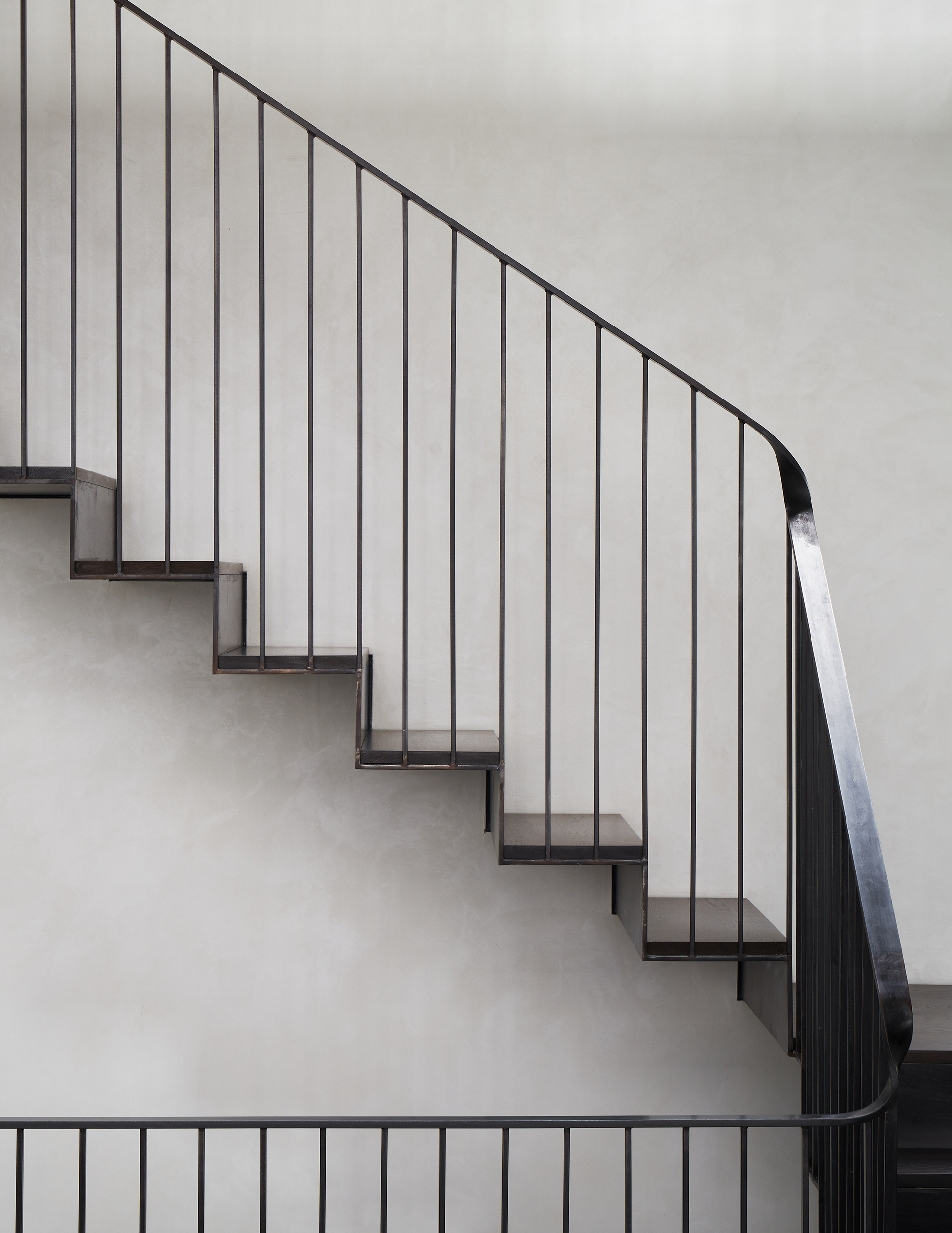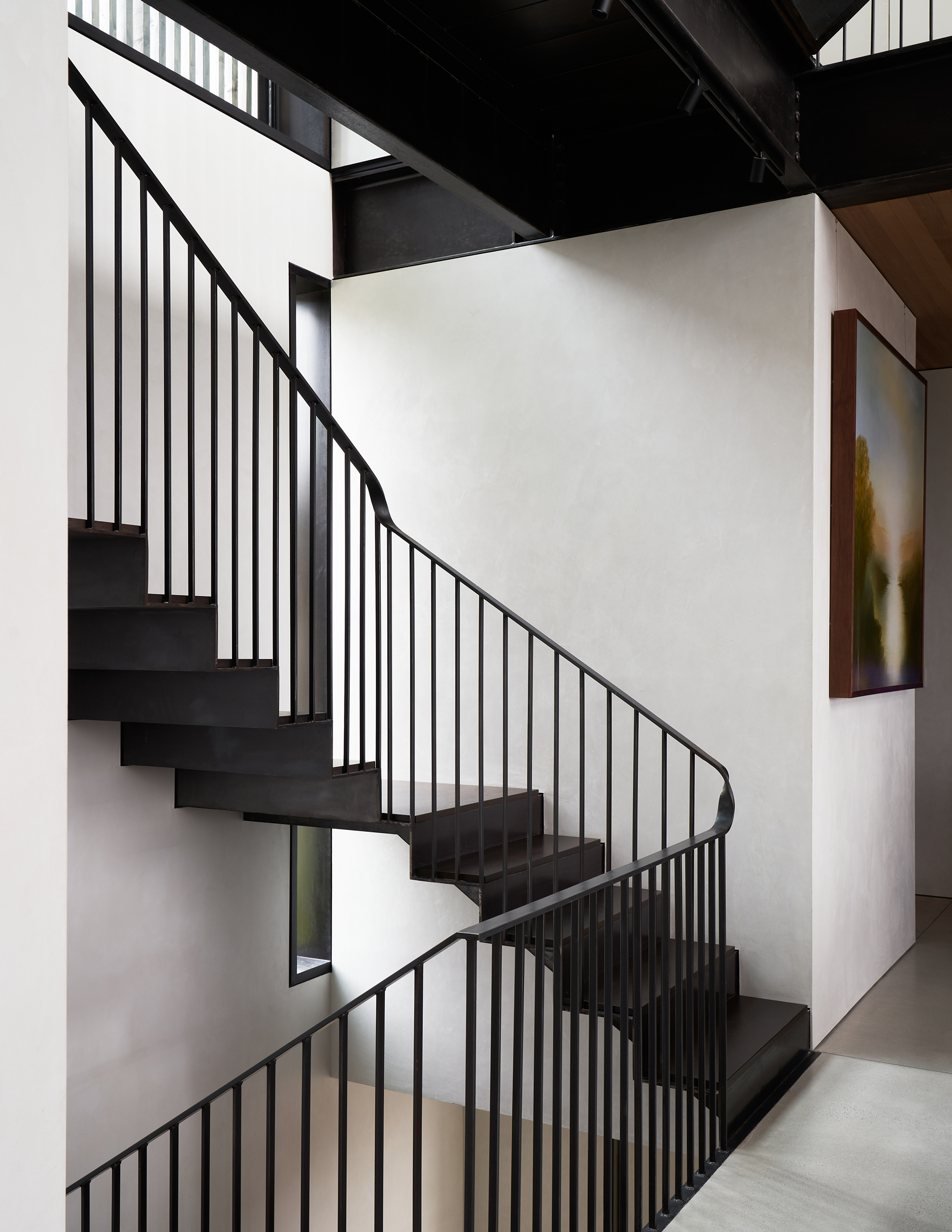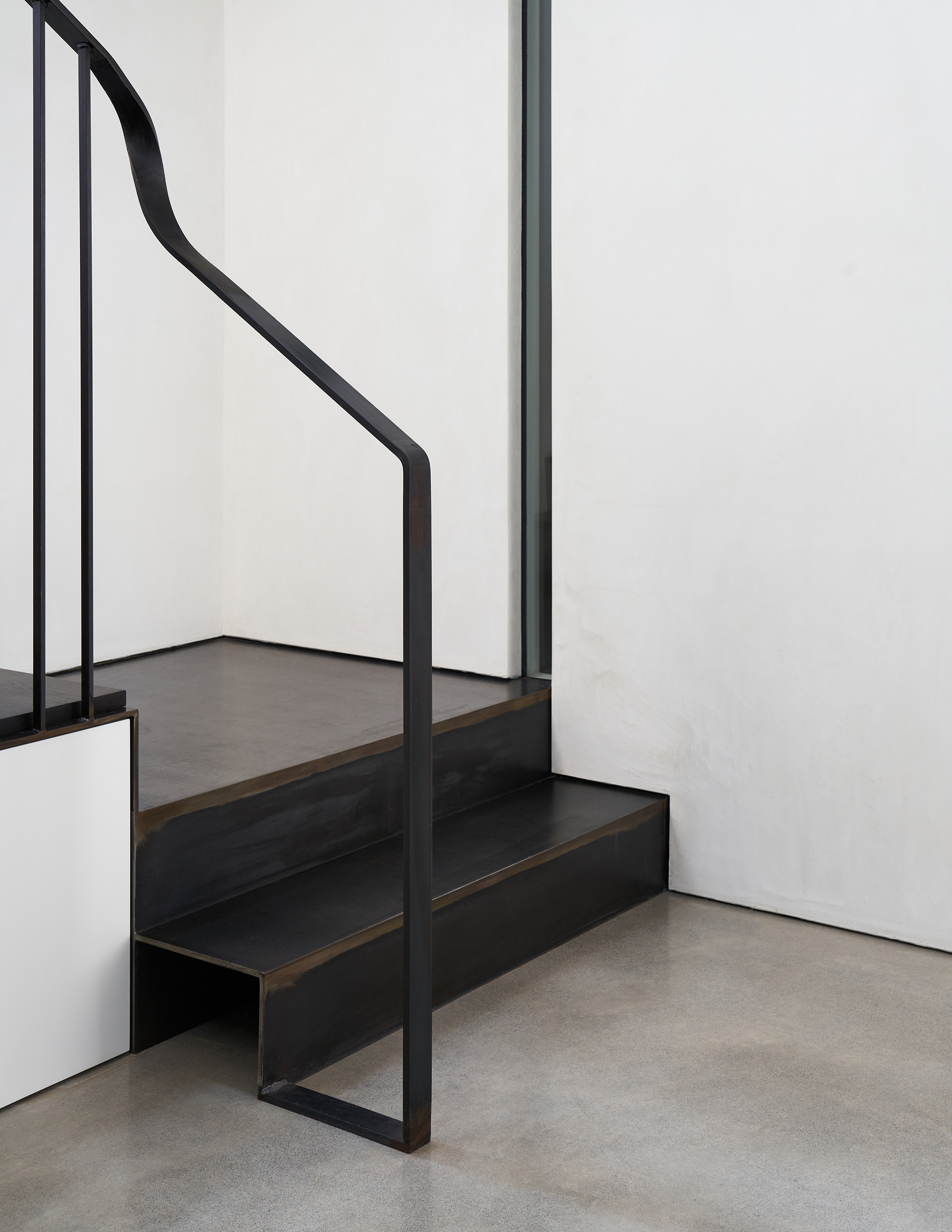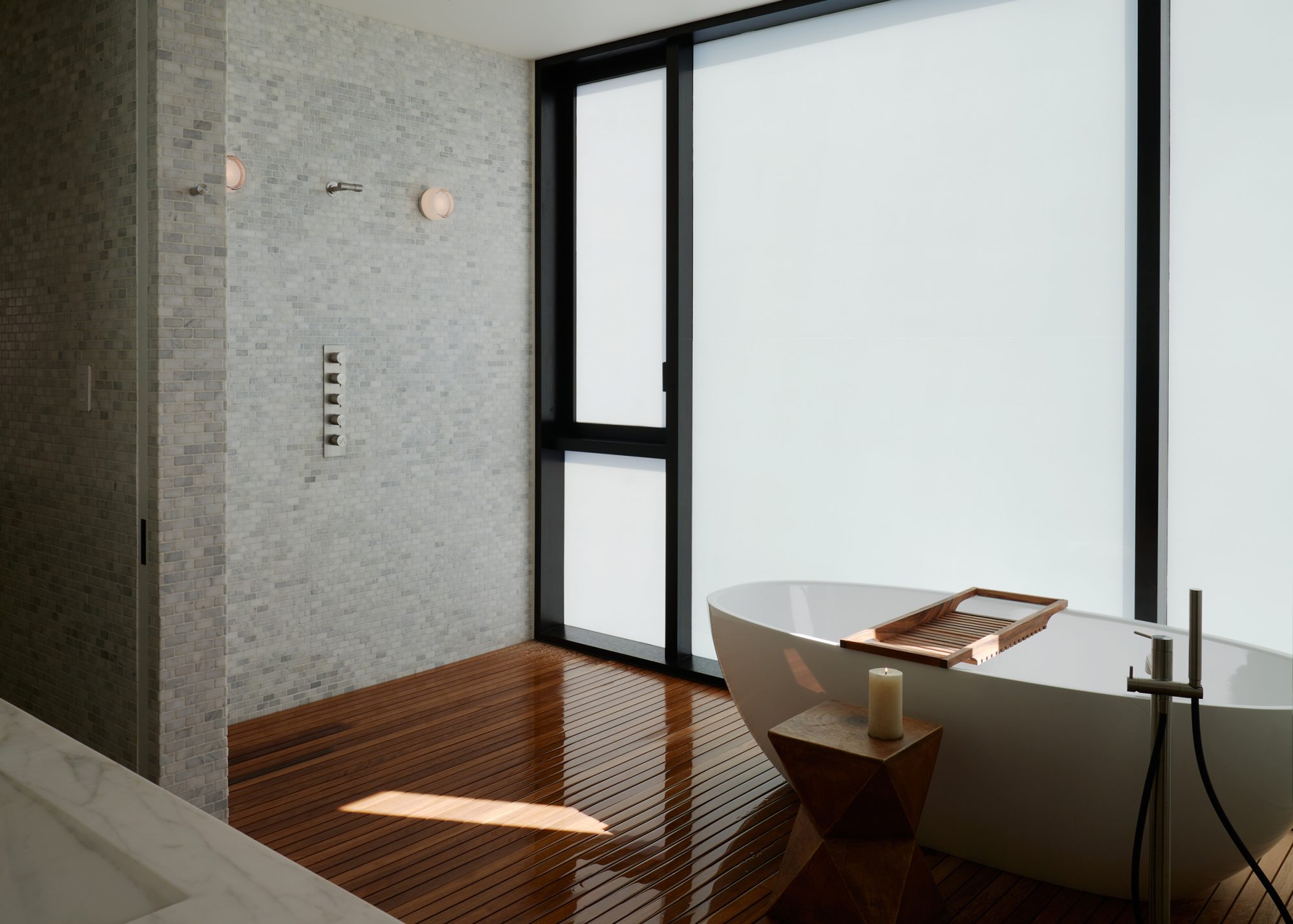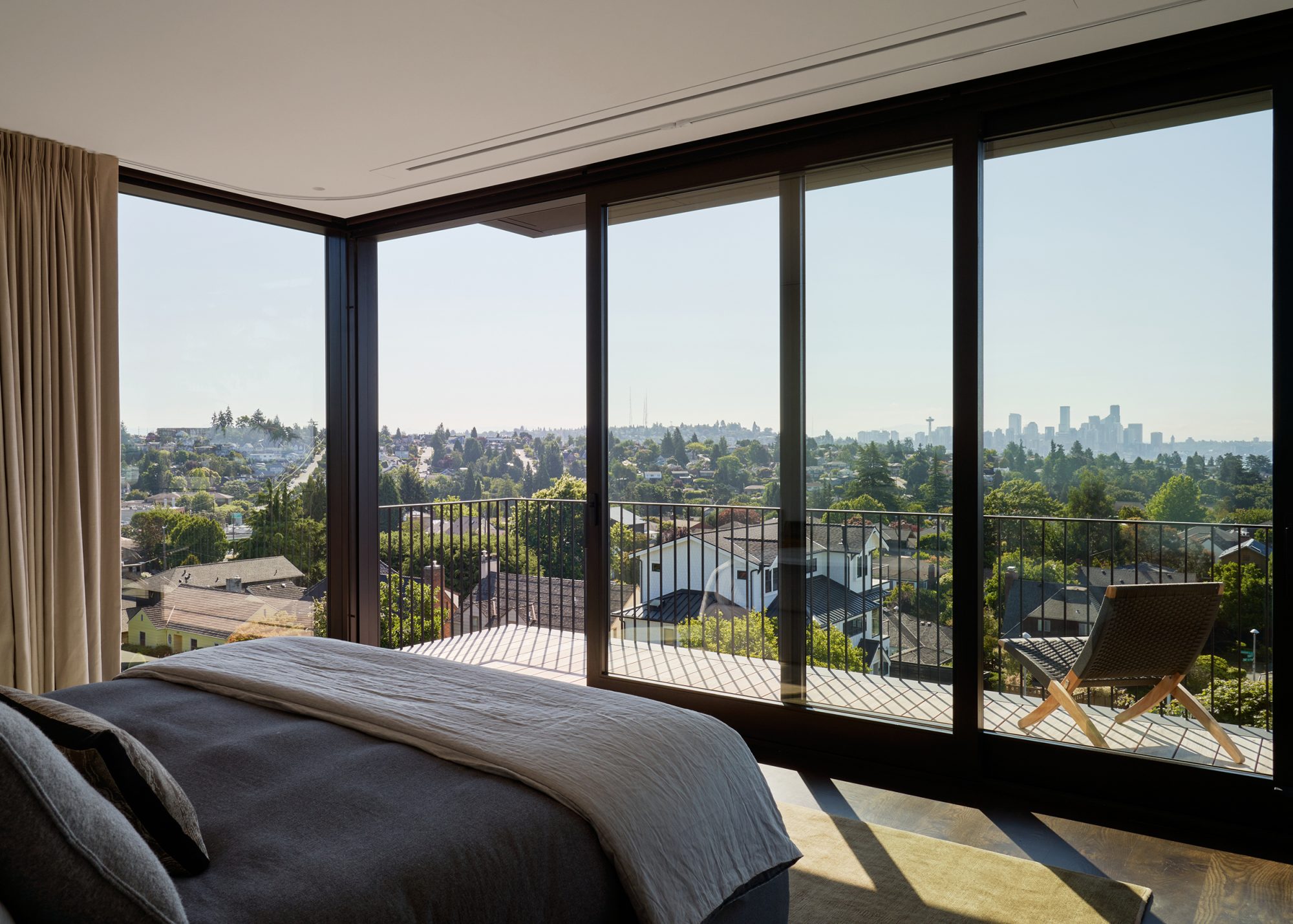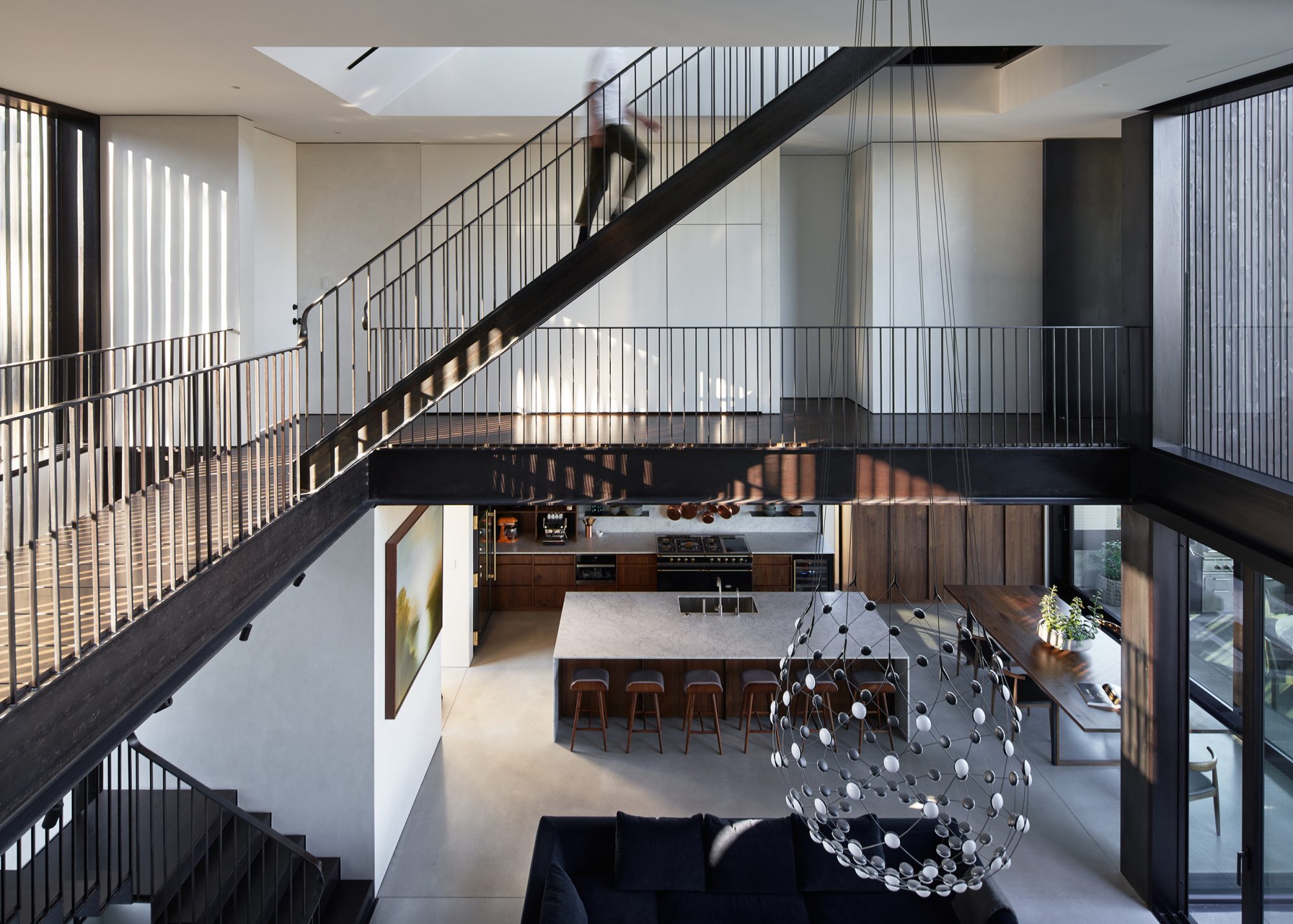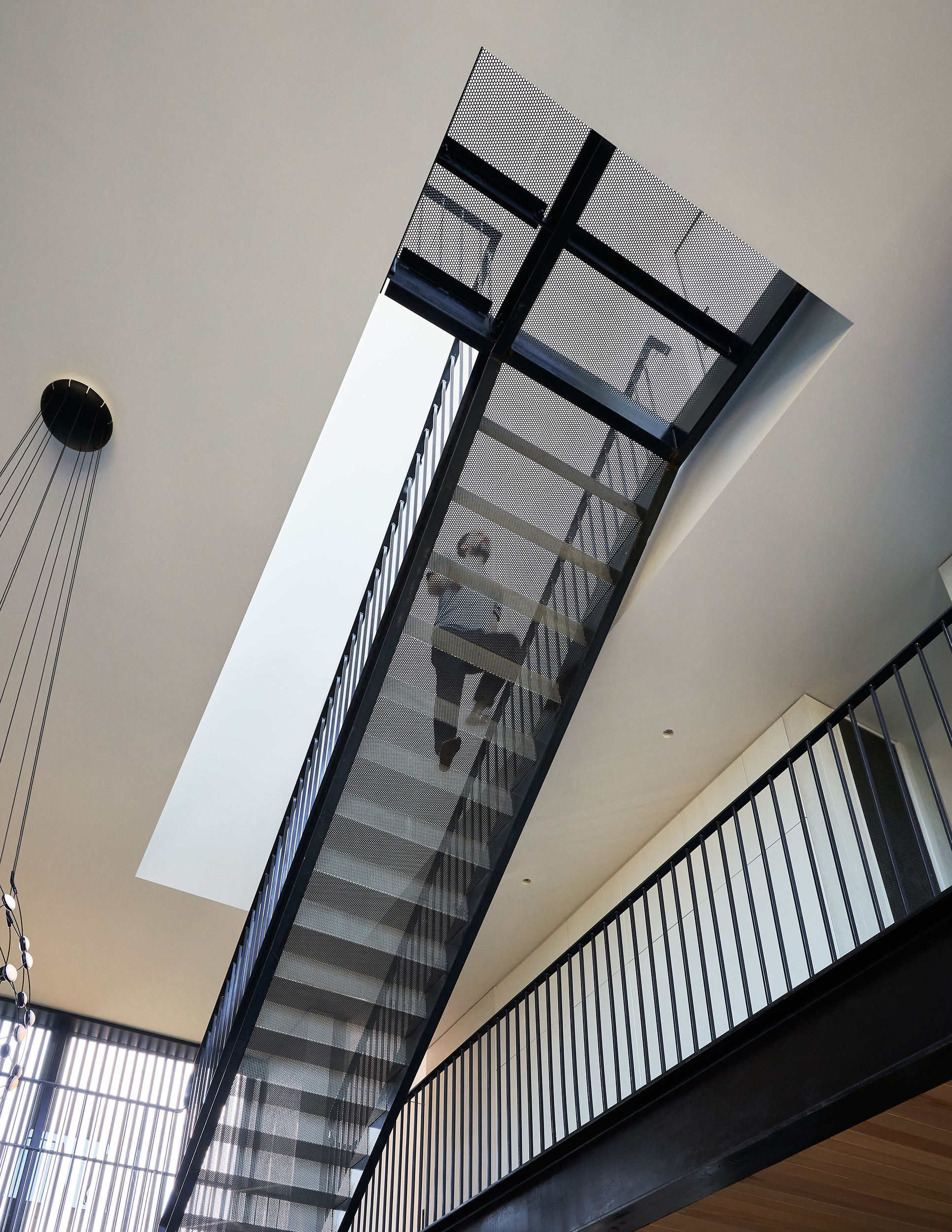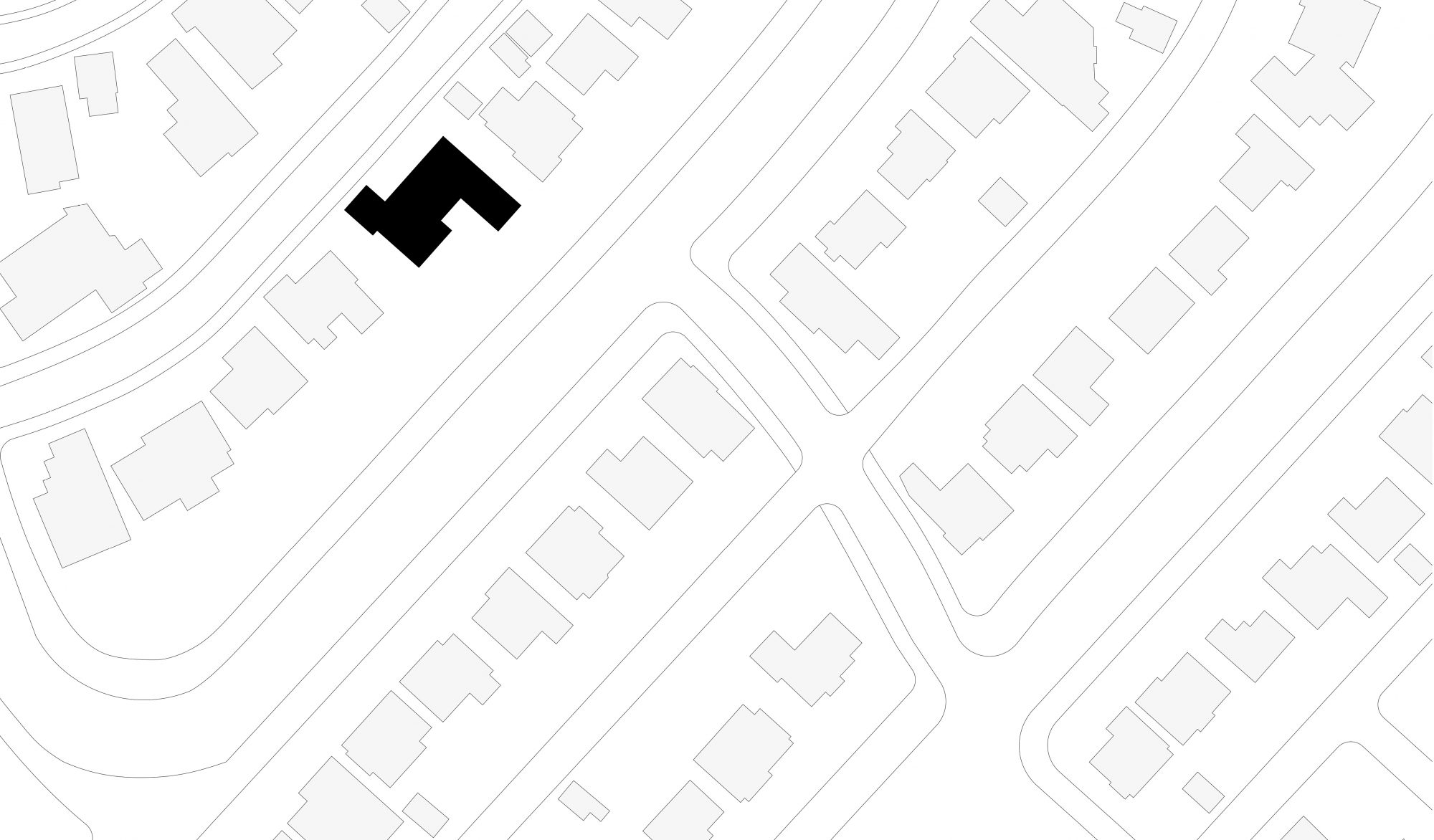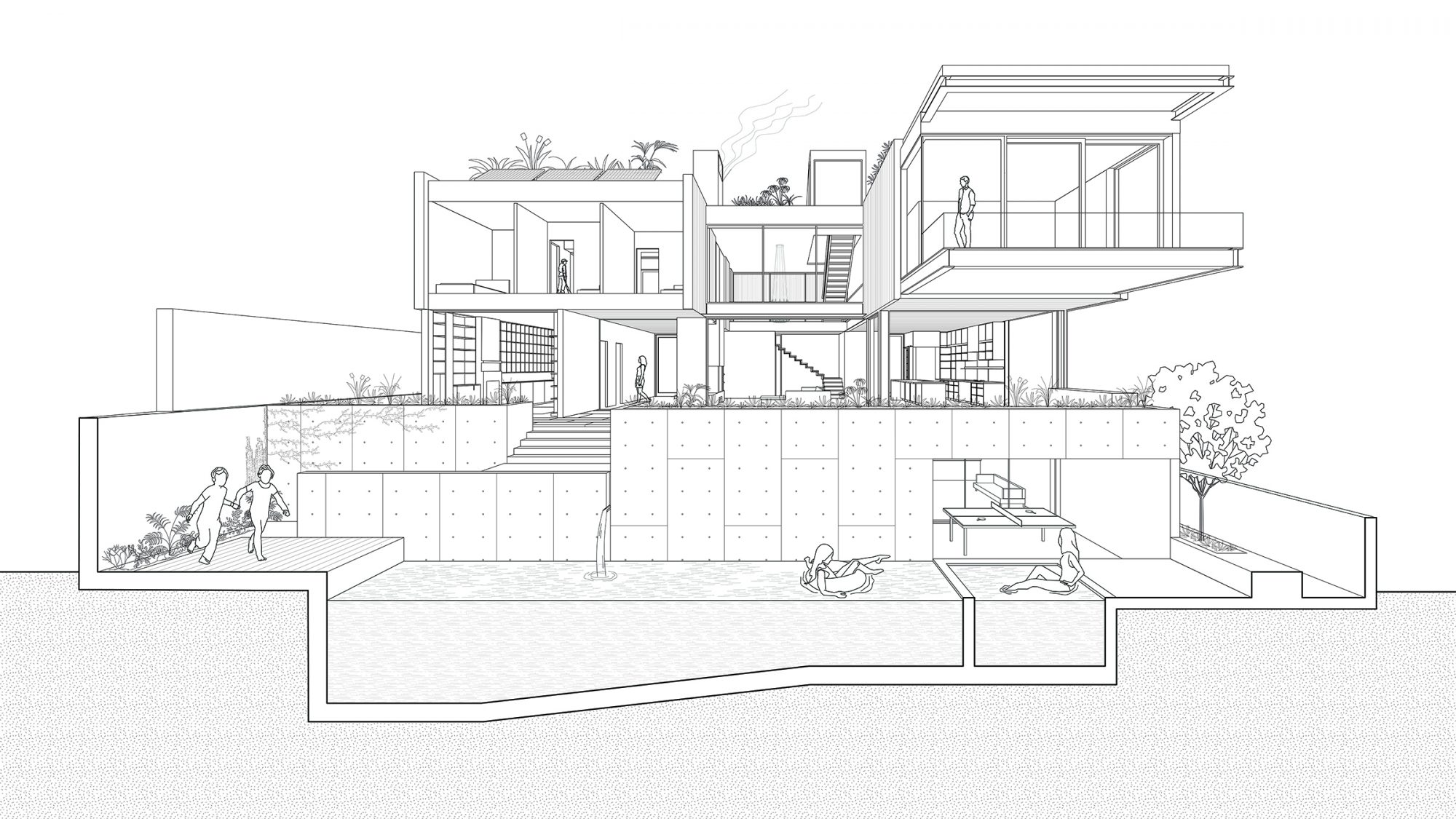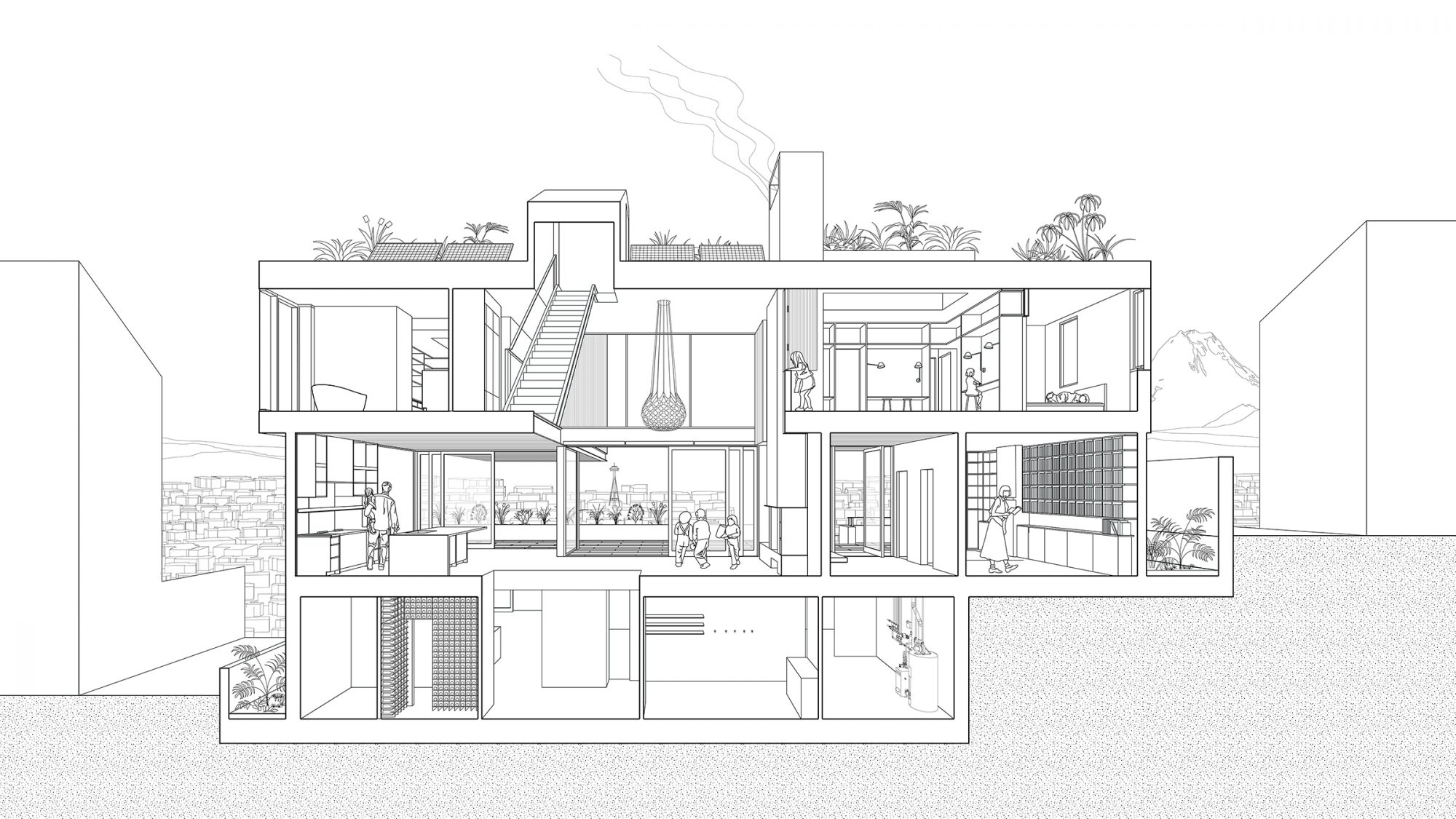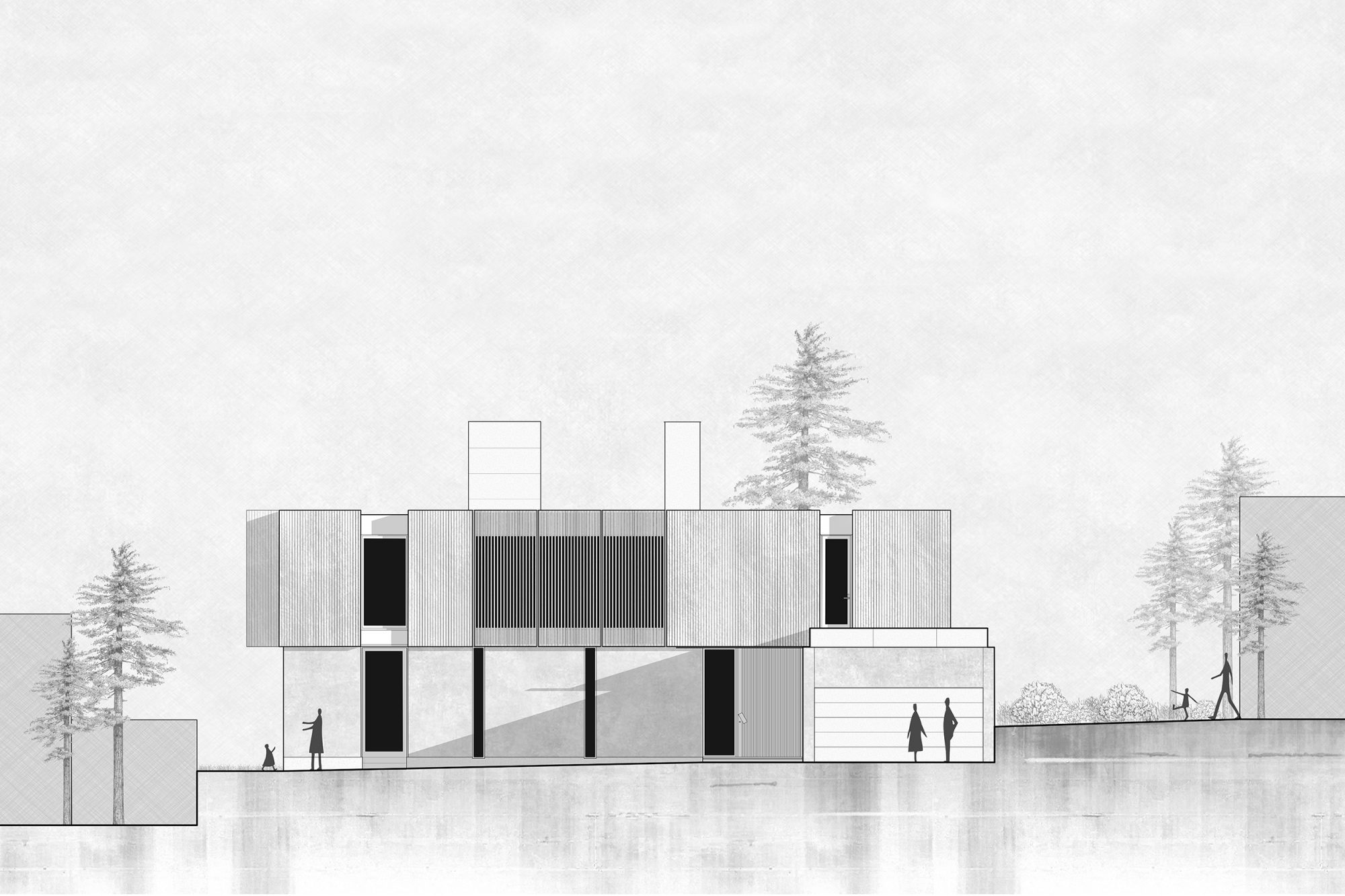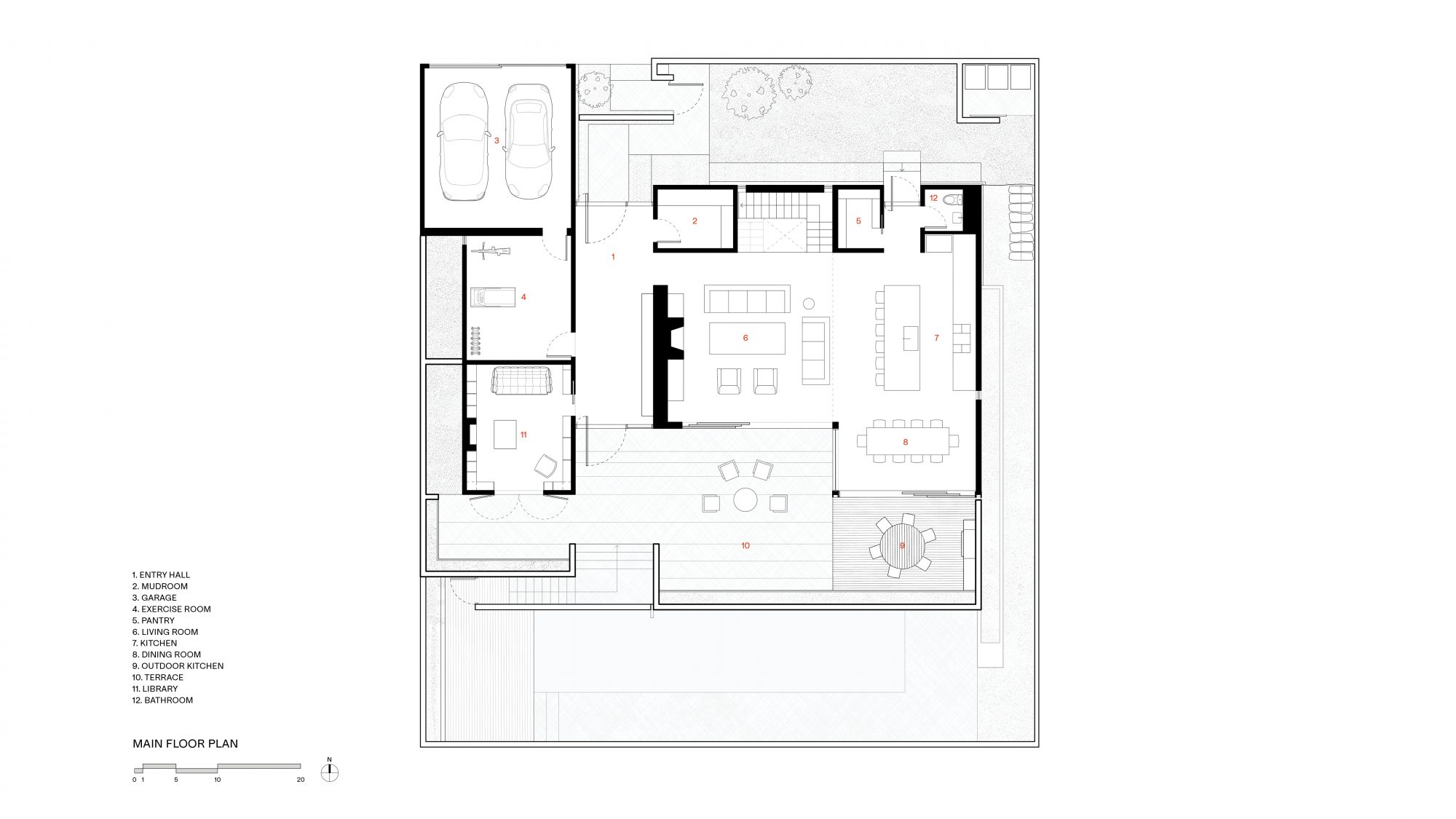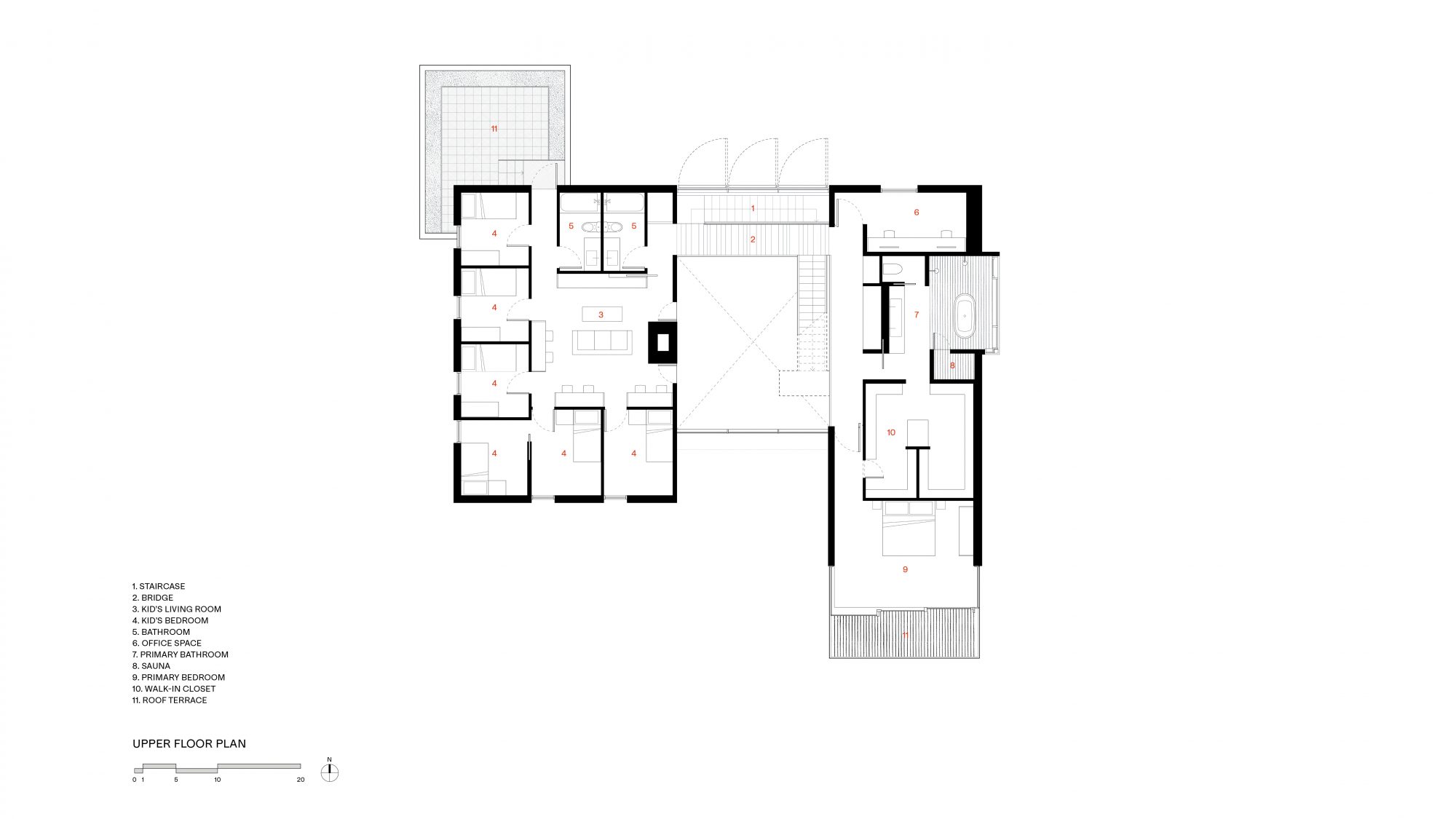 SOUND HOUSE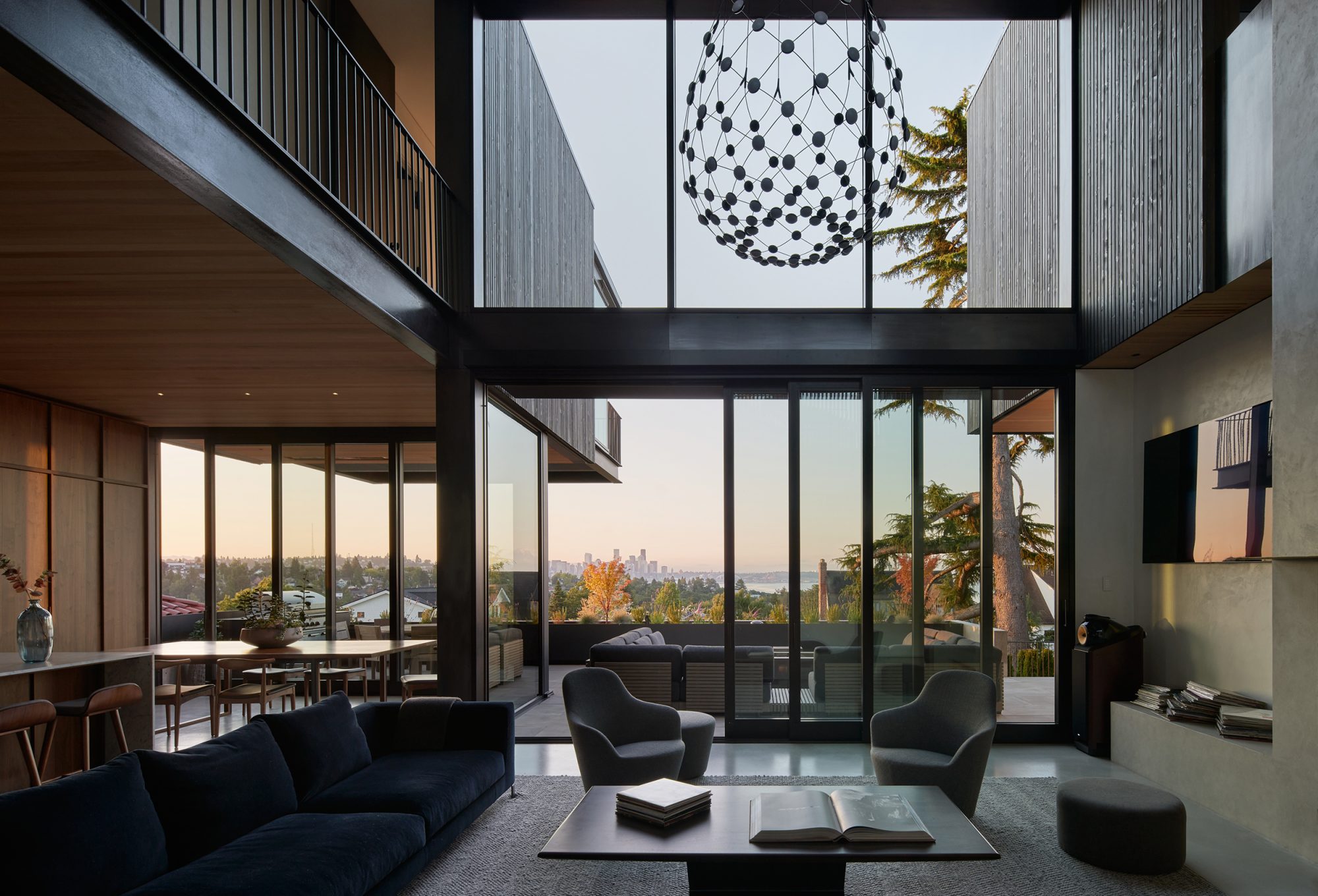 On this steep site, the program is staggered with the slope of the land to offer panoramic views and ample daylight in this Seattle home for a family of 8.
ARCHITECTURE TEAM
Gentry / O'Carroll
Ben Kruse
Yuchen Qiu
STRUCTURAL ENGINEER
Swenson Say Fagét
CIVIL ENGINEER
Josh Welch, J Welch Engineering
CONTRACTOR
Thomas Fragnoli Construction
RECOGNITION
Residential Design (RDAA) Citation Award
Sound House is located in Seattle's Magnolia neighborhood. This elevated peninsula northwest of downtown offers expansive views across Puget Sound and to downtown Seattle. The project is a 5,500 square foot single-family home replacing the existing house that was built in the 1920s. There was an existing plateau at the top of the site where the new structure is placed. A series of terraced gardens and pathways were designed to form a dining and pool terrace nestled into the slope. One of the driving site factors were the almost 360-degree views and the design allows these to be maximized on each of the levels.

The program for the house was unique in that it needed to house a large family of two adults and six children. The house is designed to be enjoyed by all members of the family with plenty of living space and access to the many exterior terraces and roof decks - creating a house to gather within was of utmost importance. From the extensive views of Puget Sound, the music playing, and the six kids that inhabit the house - Sound House became a fitting name.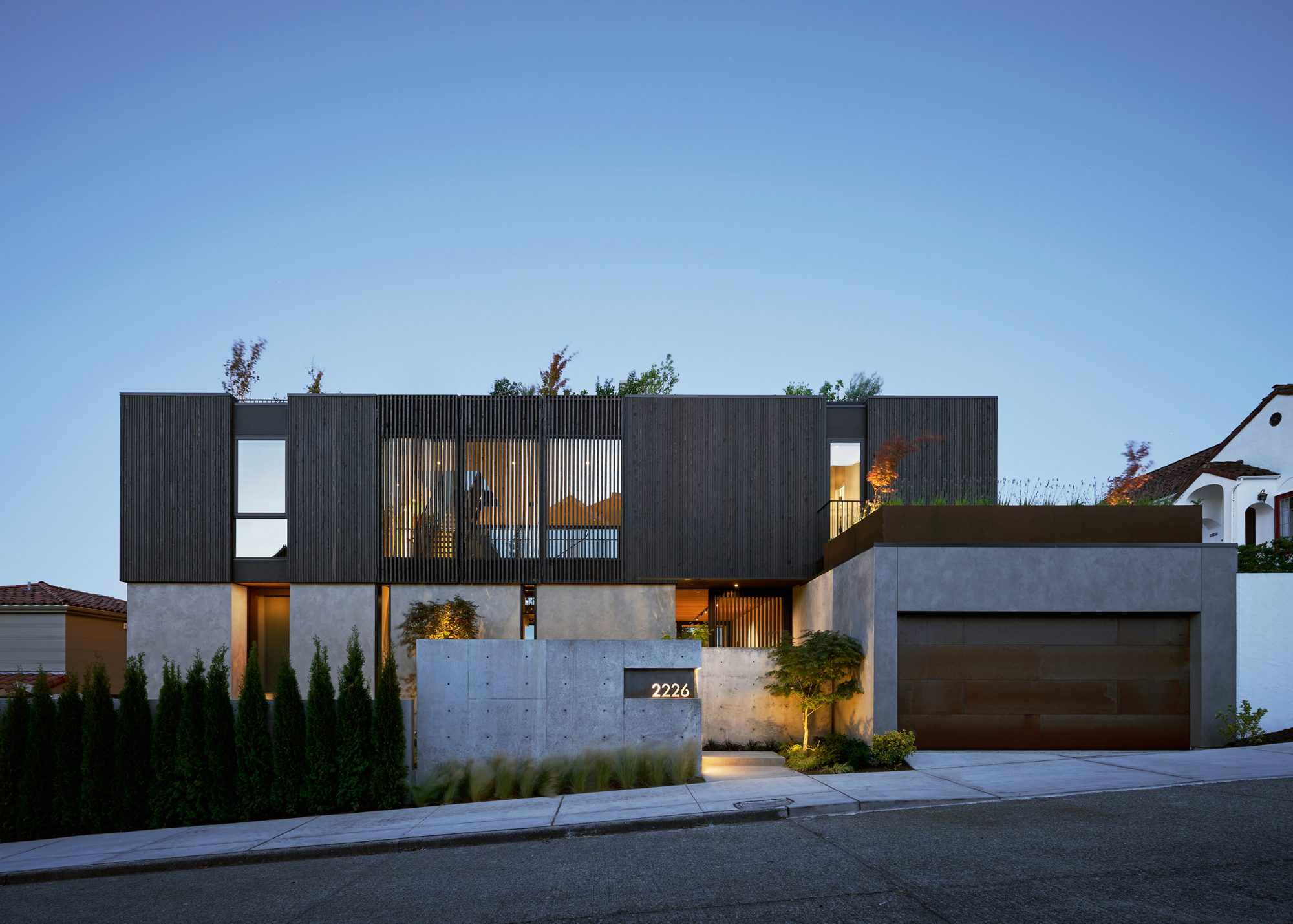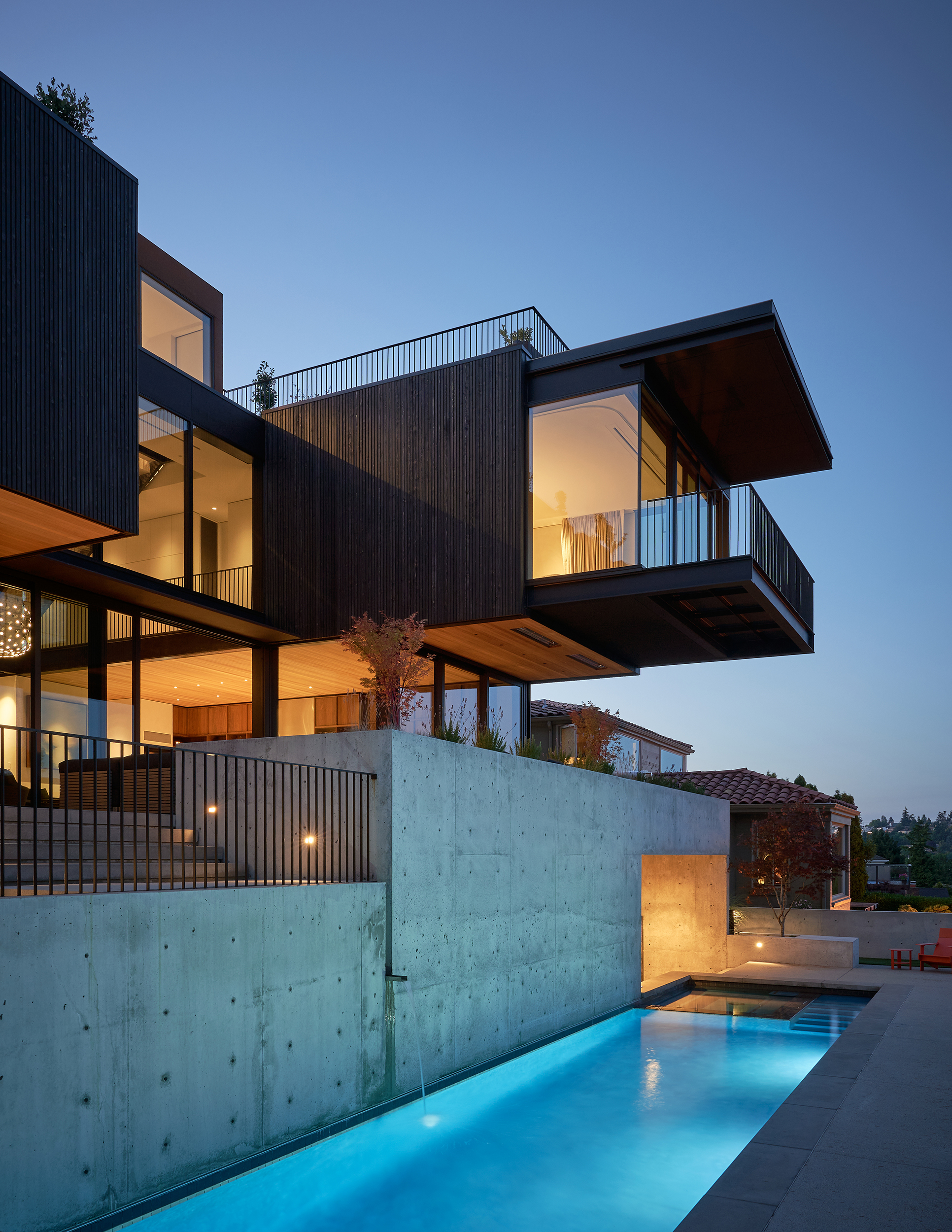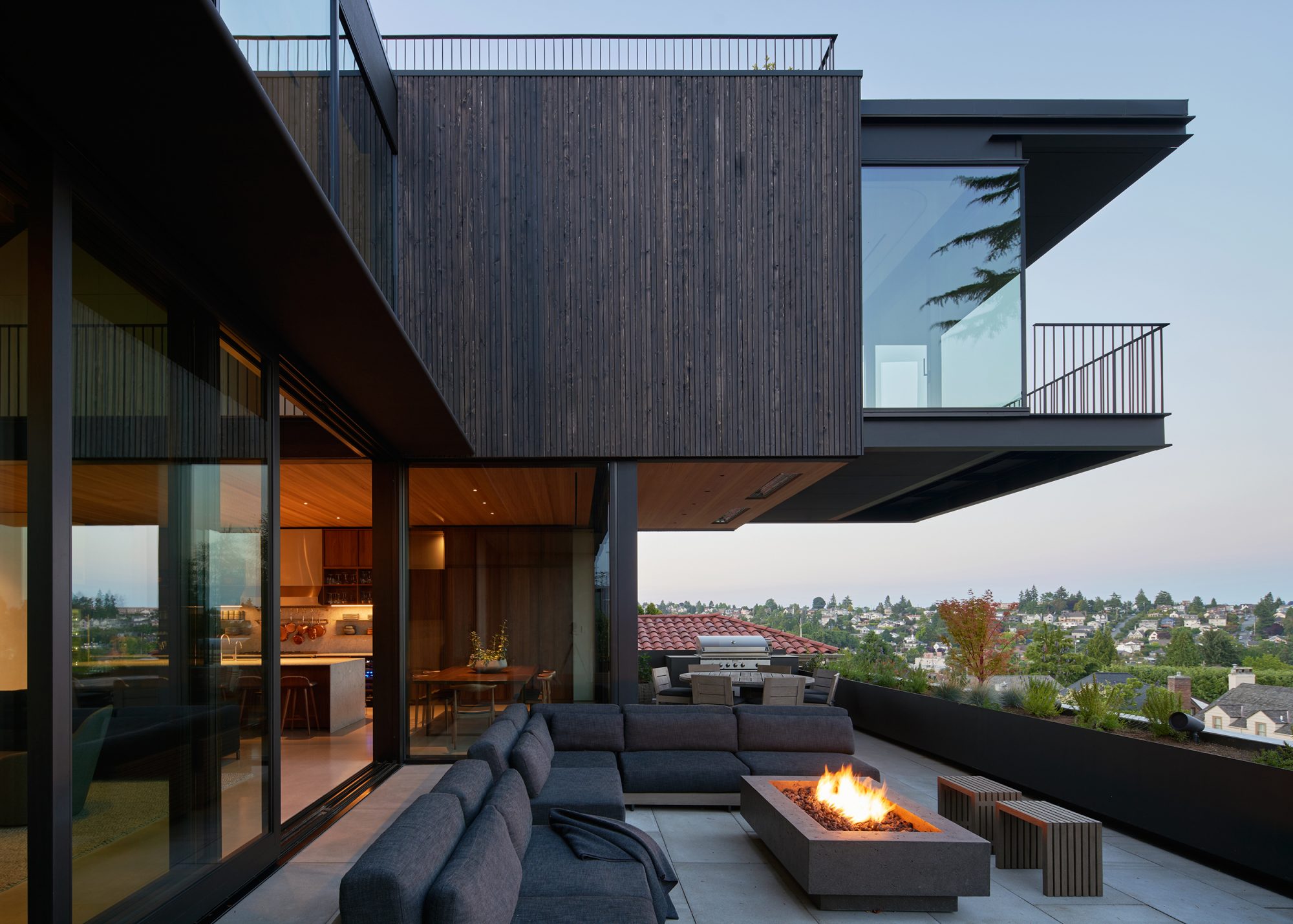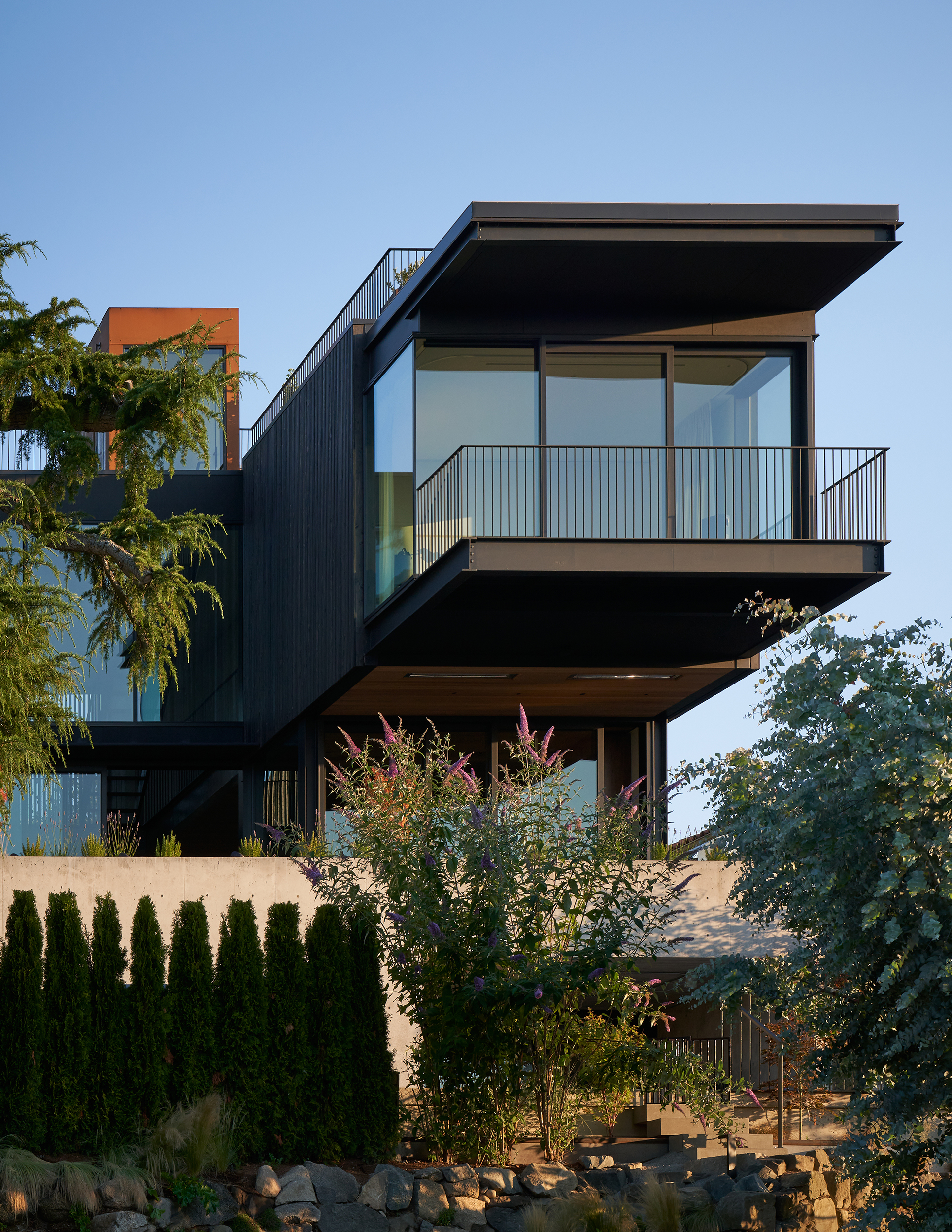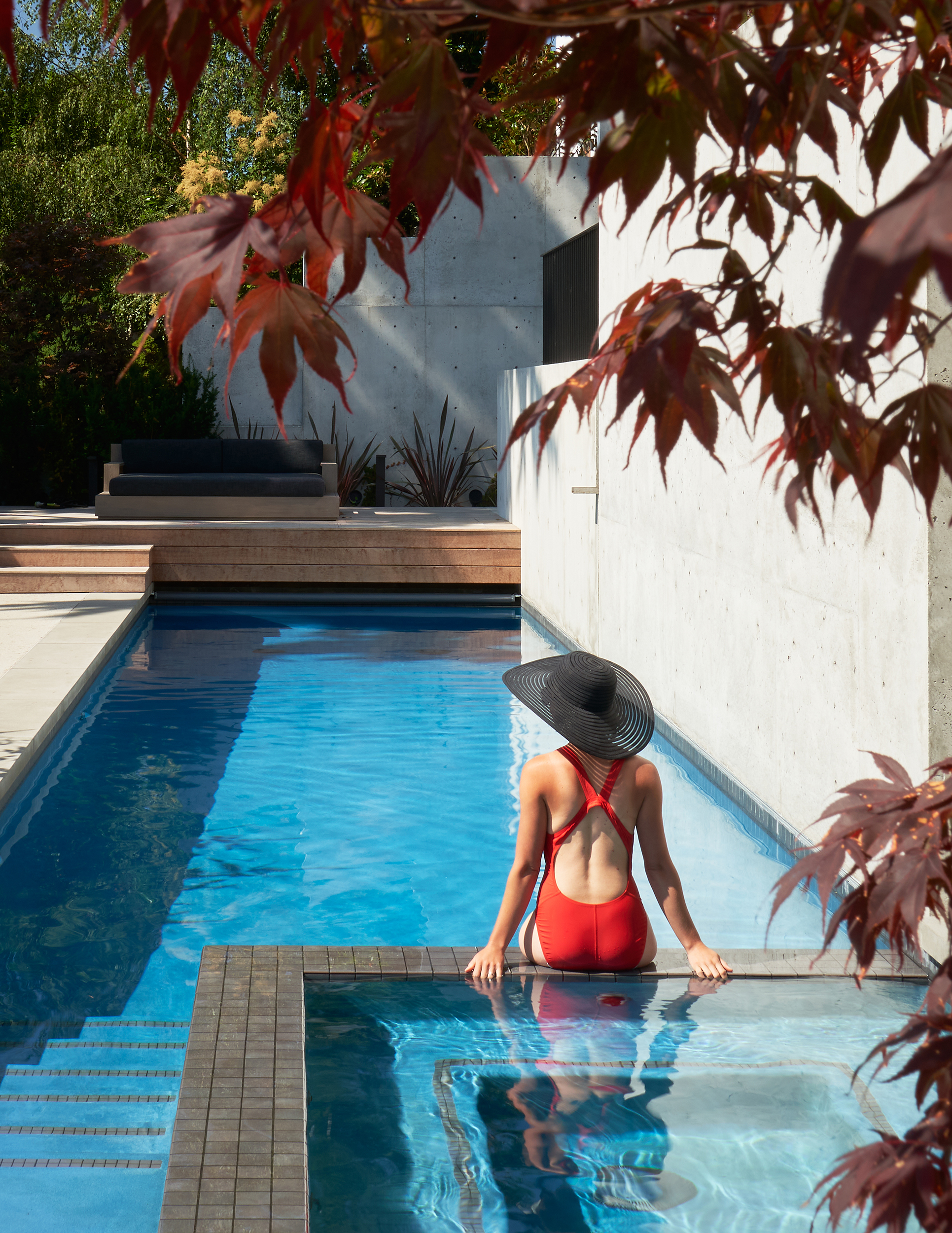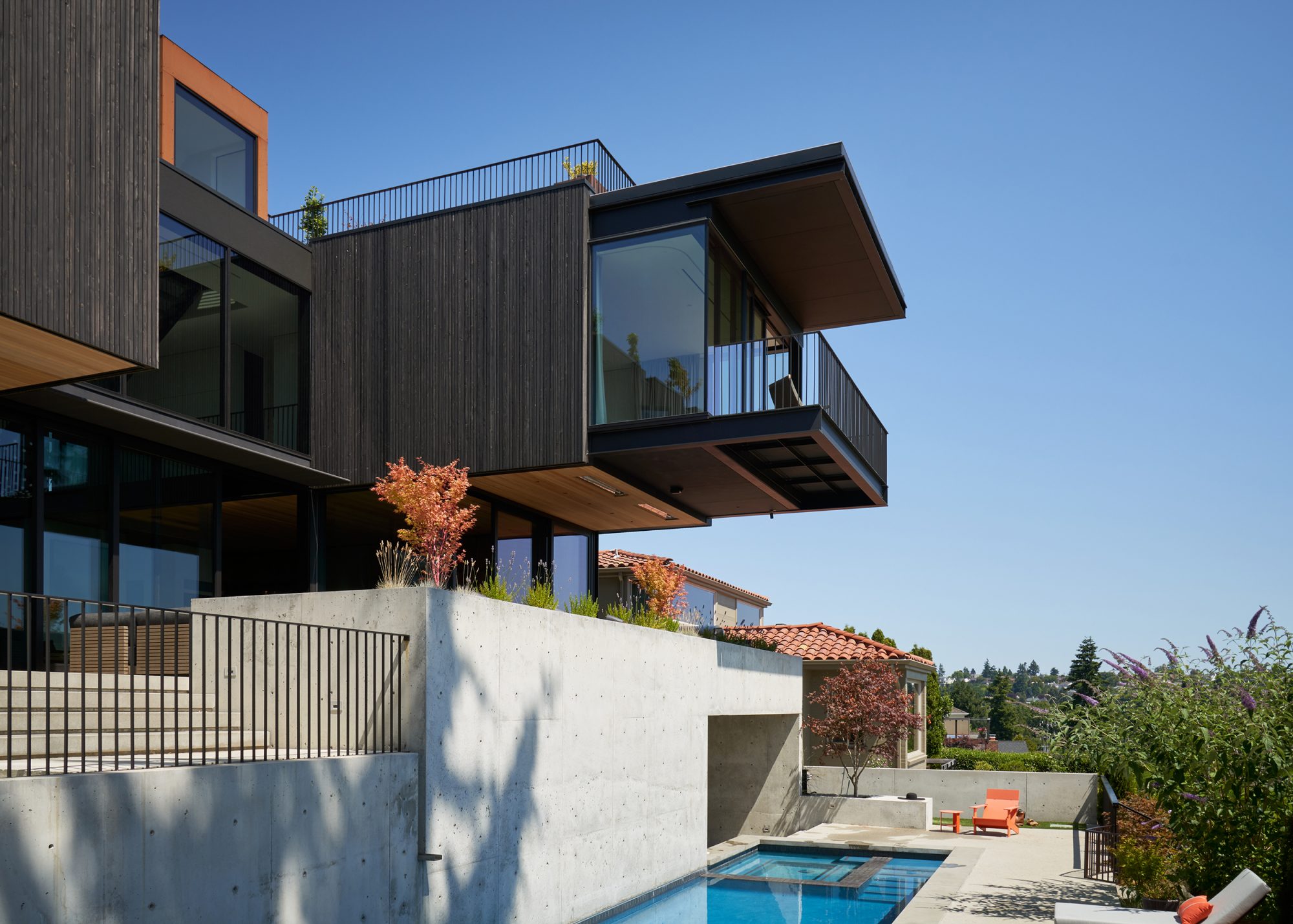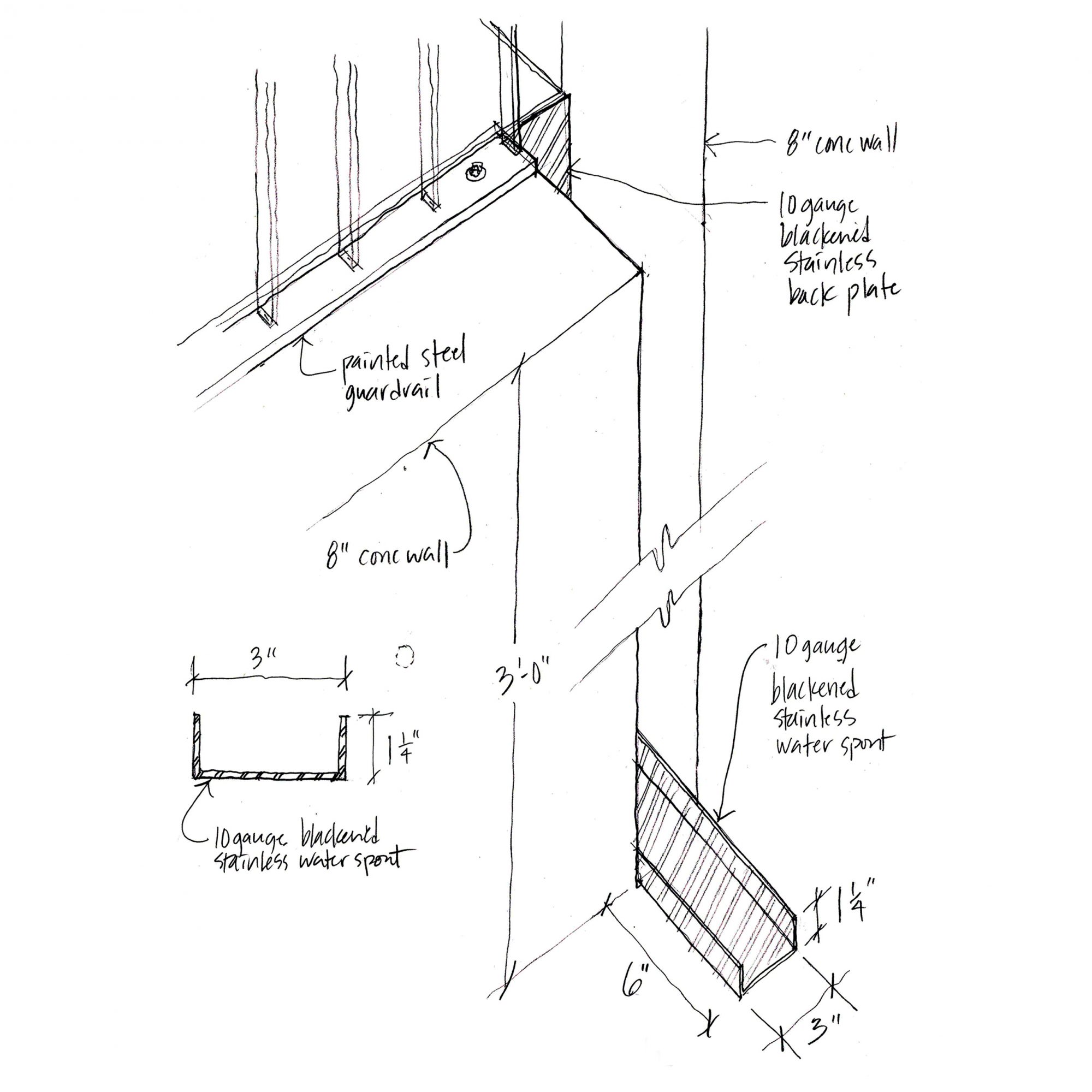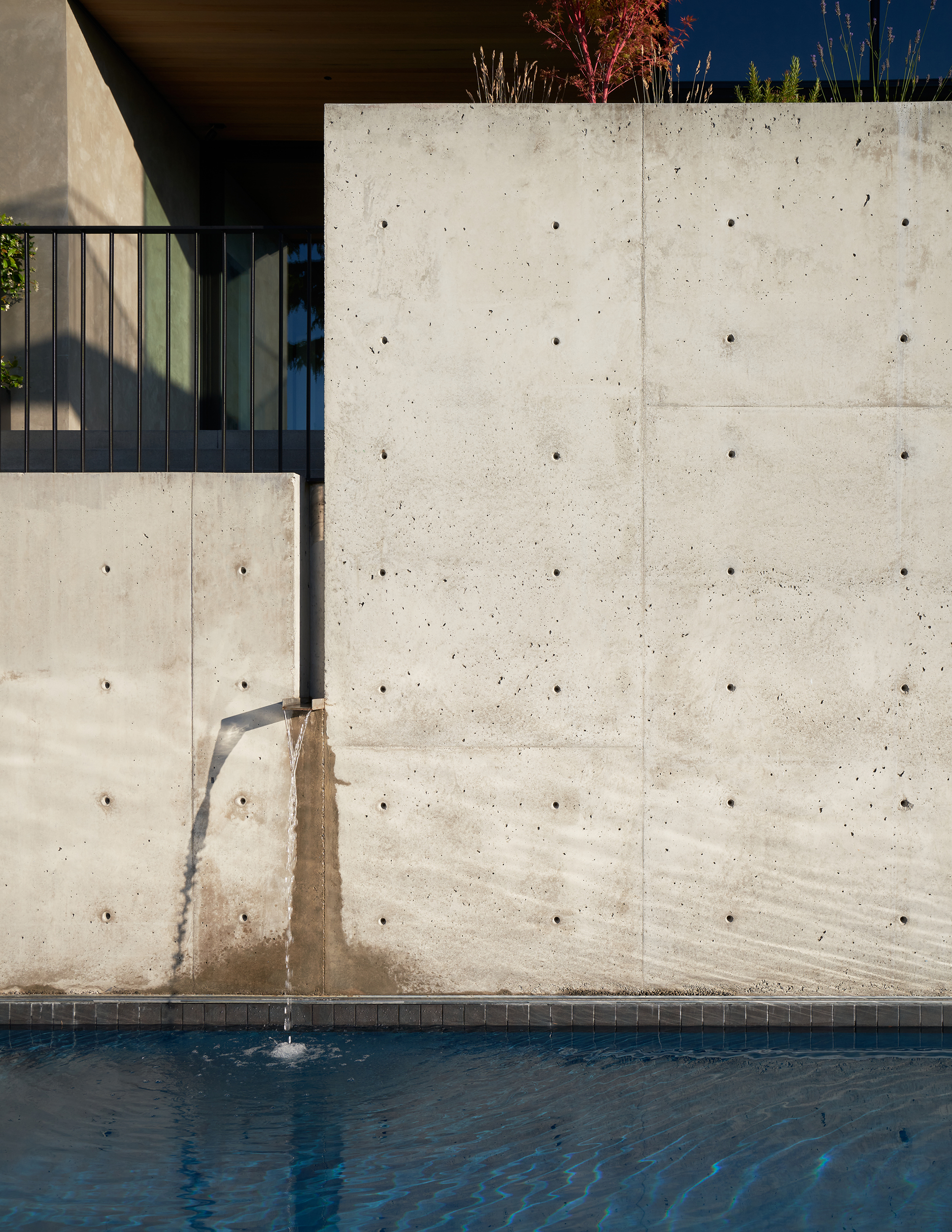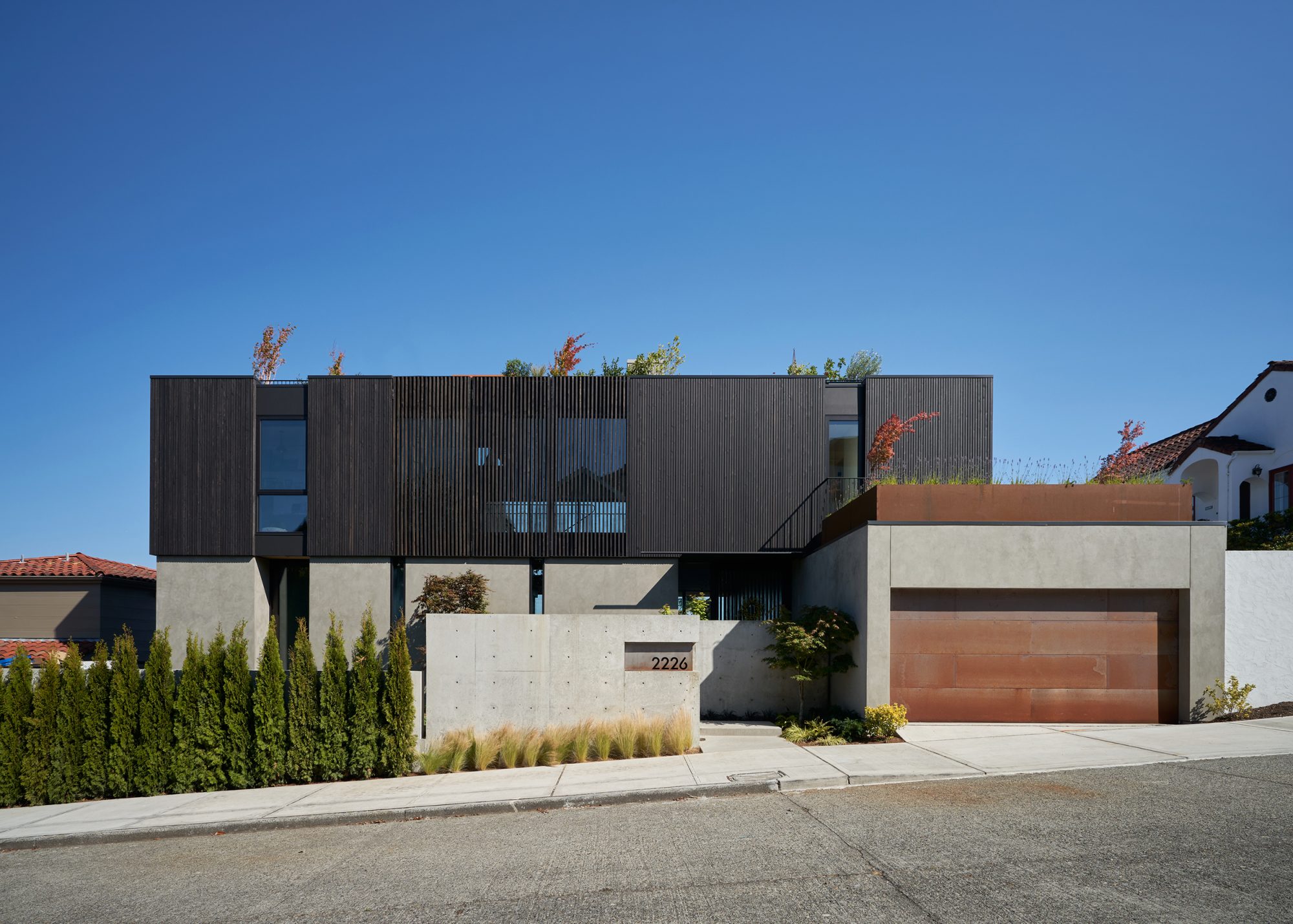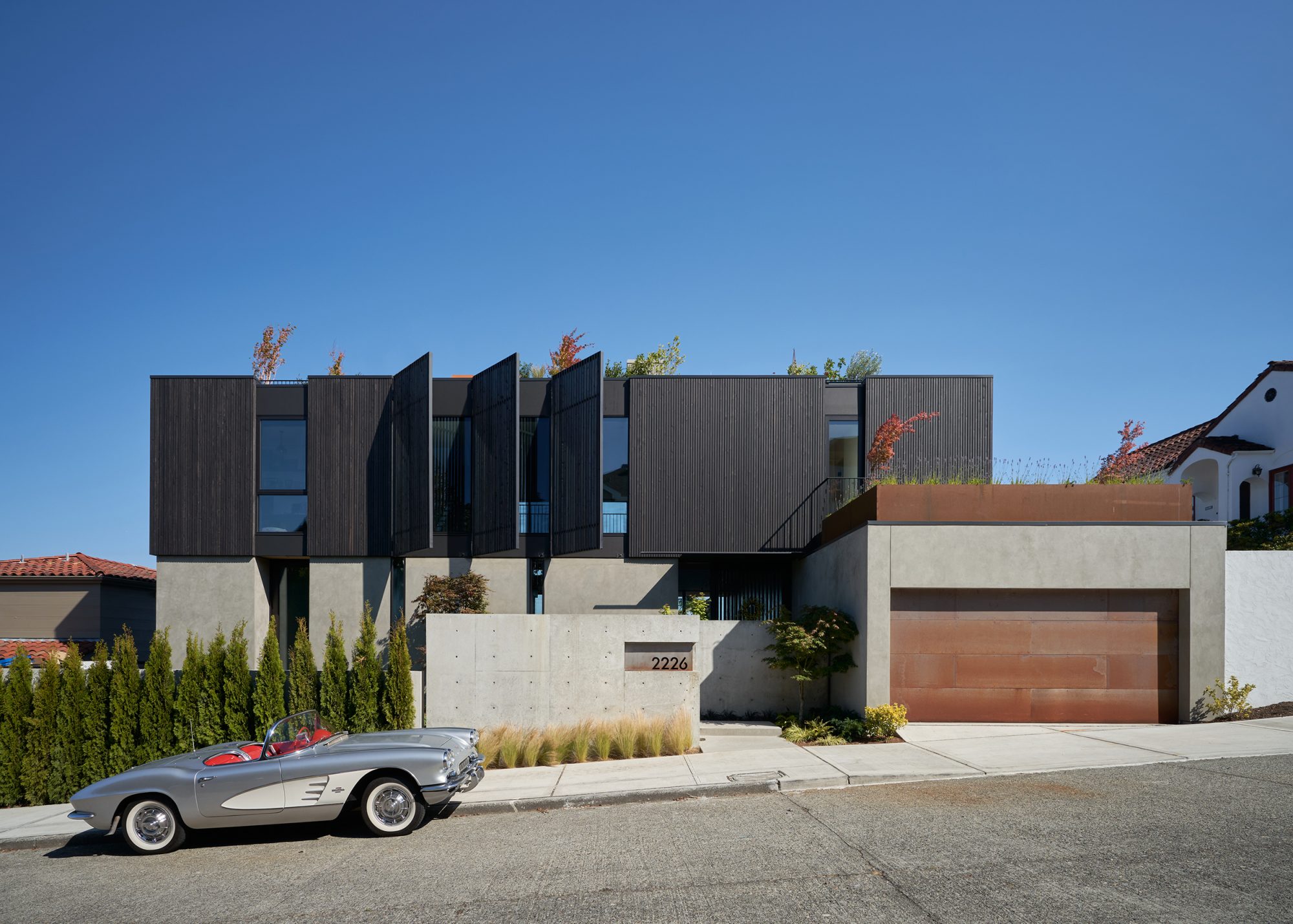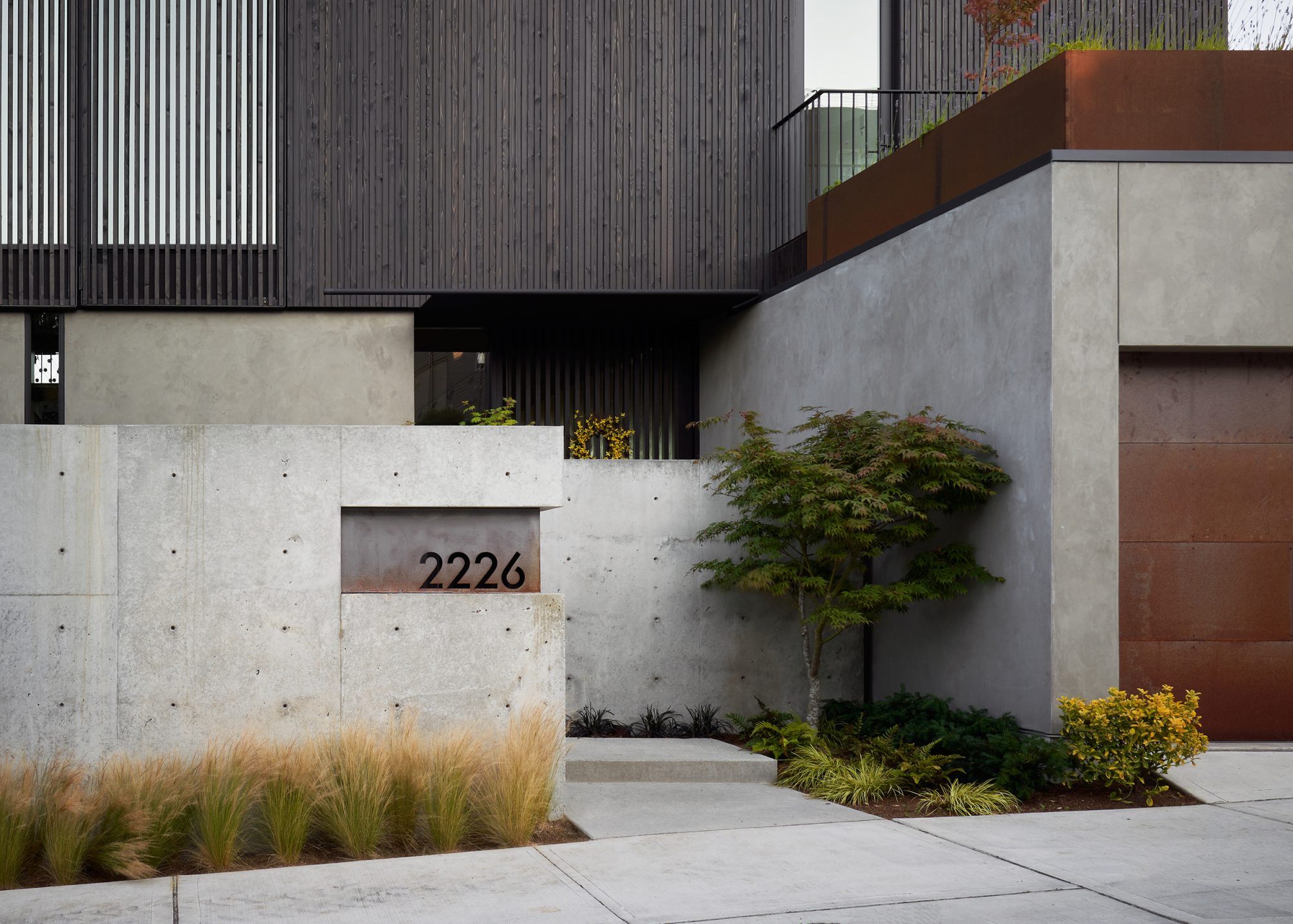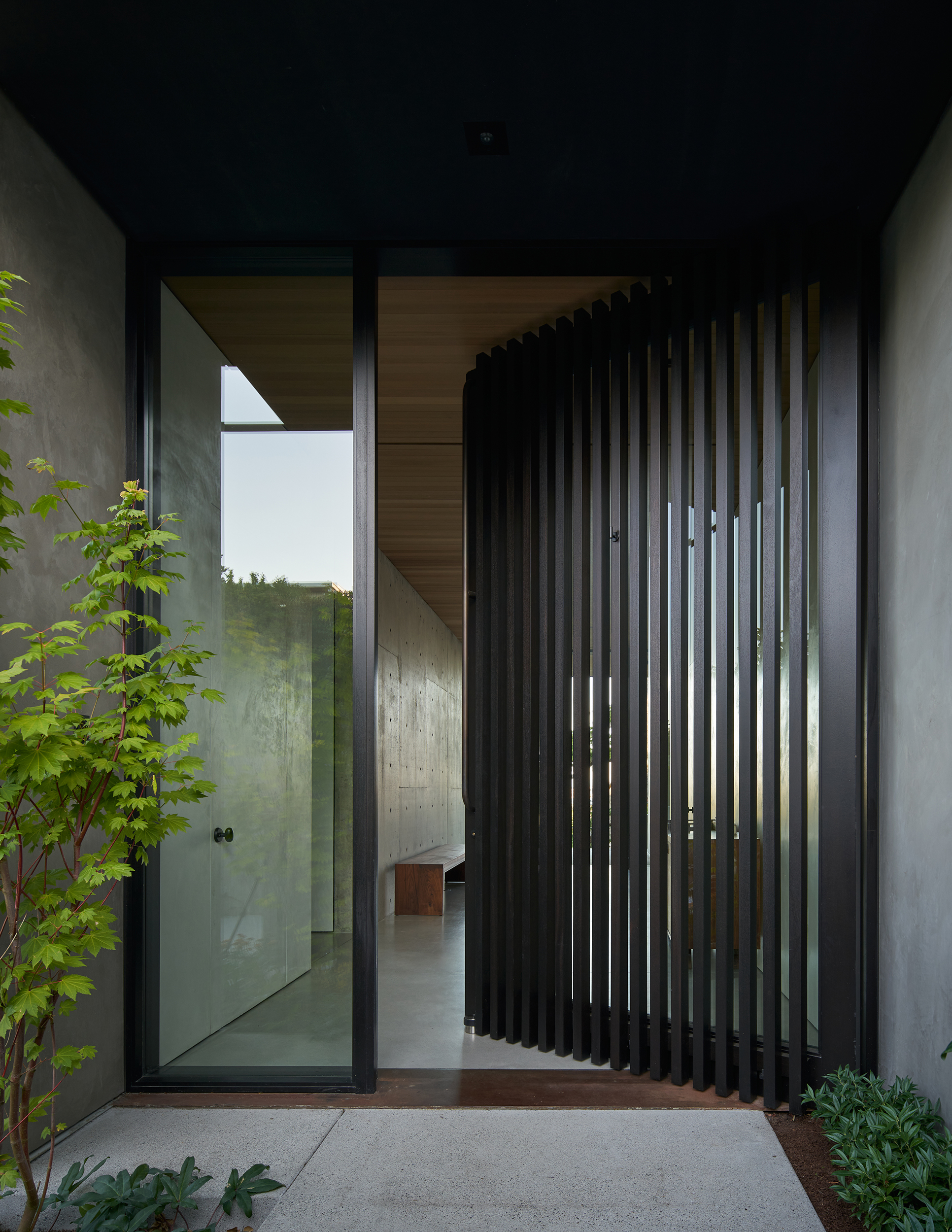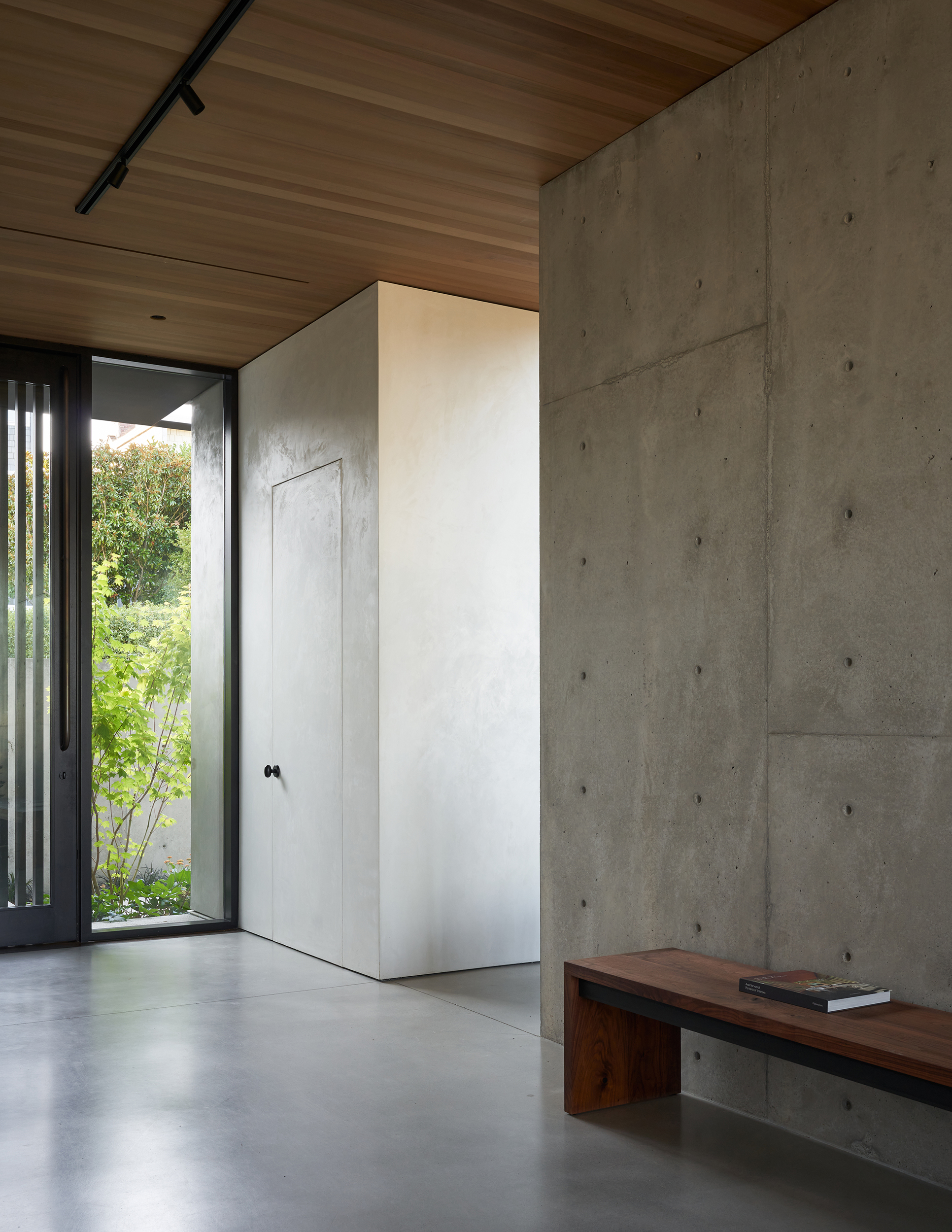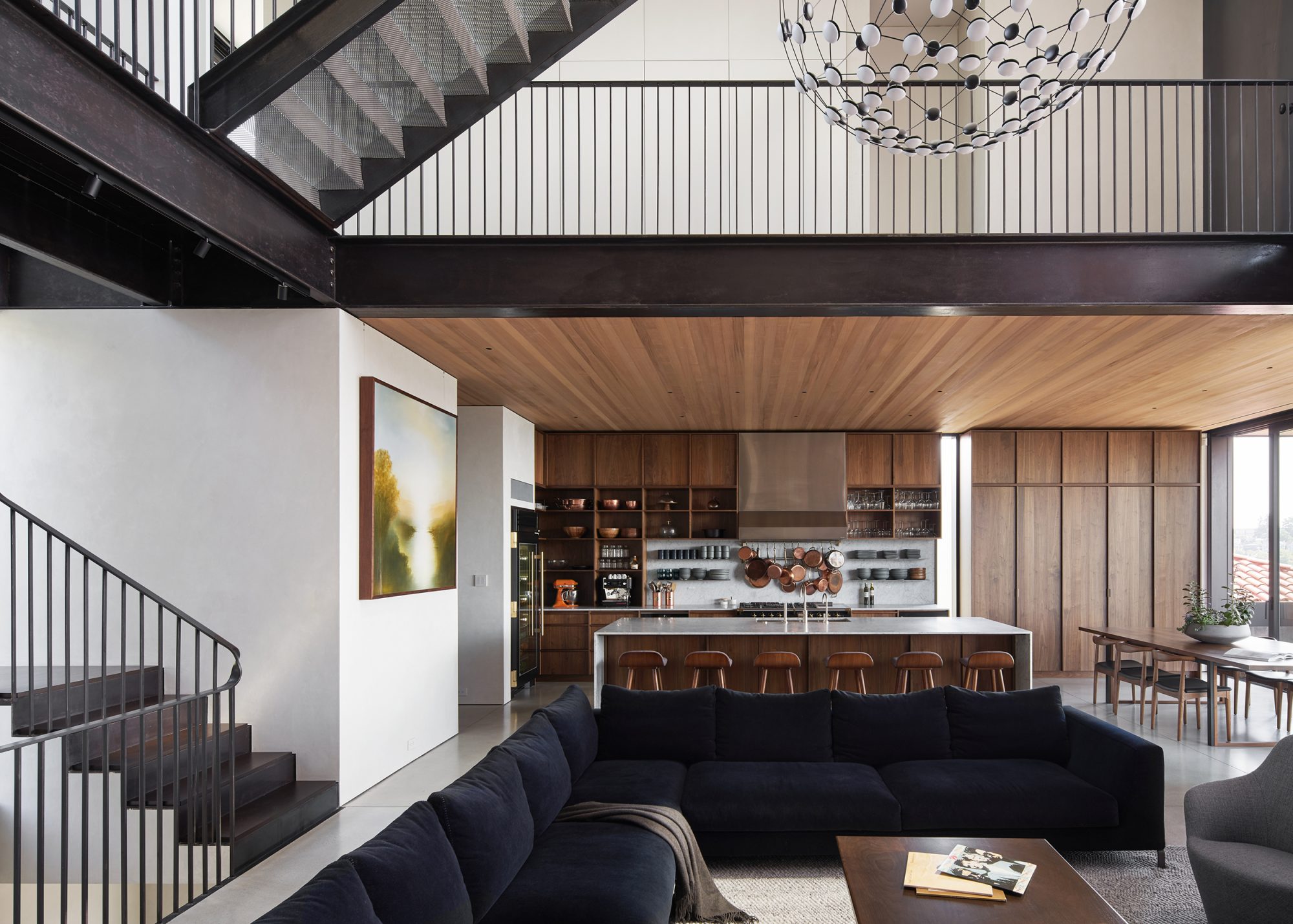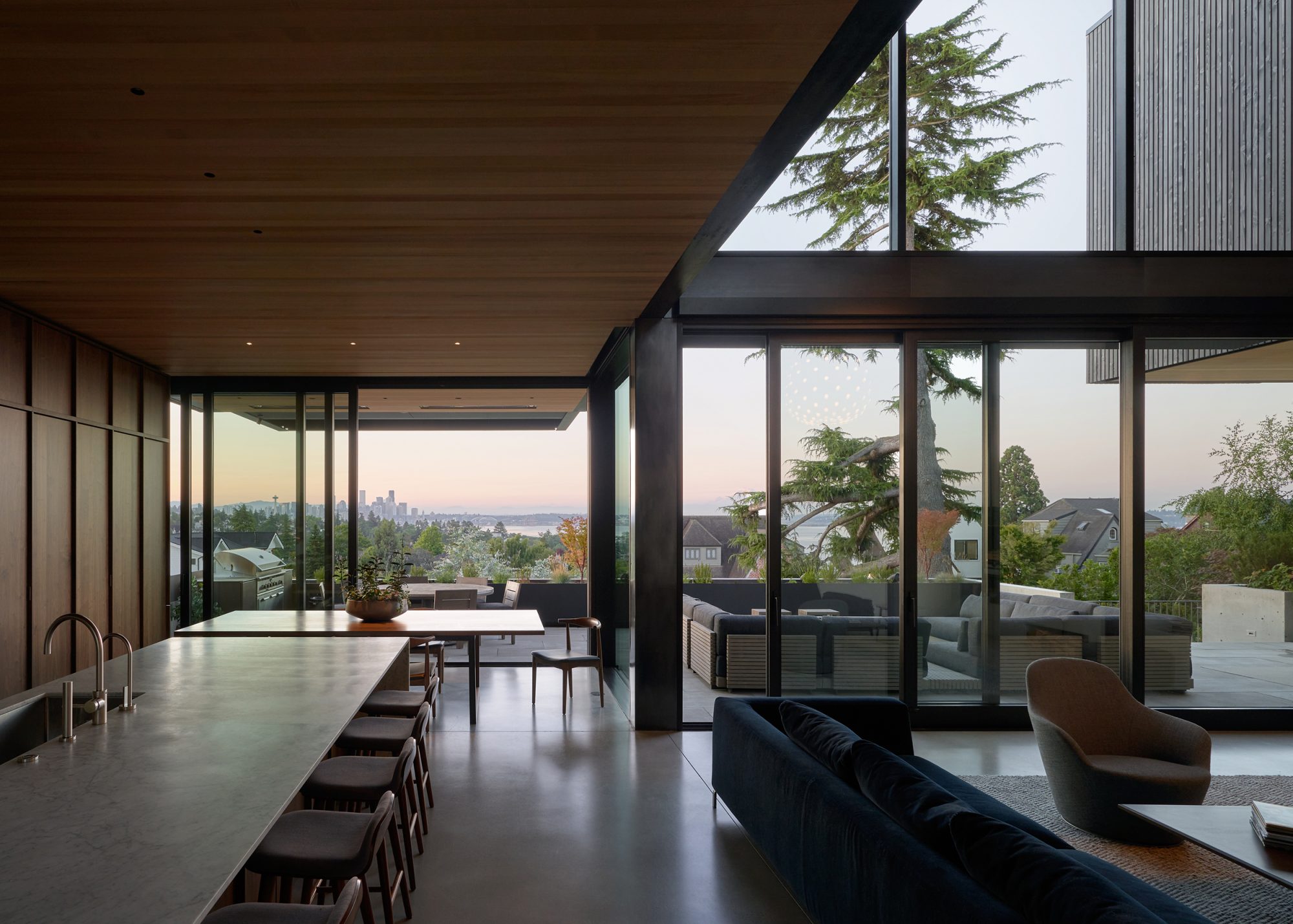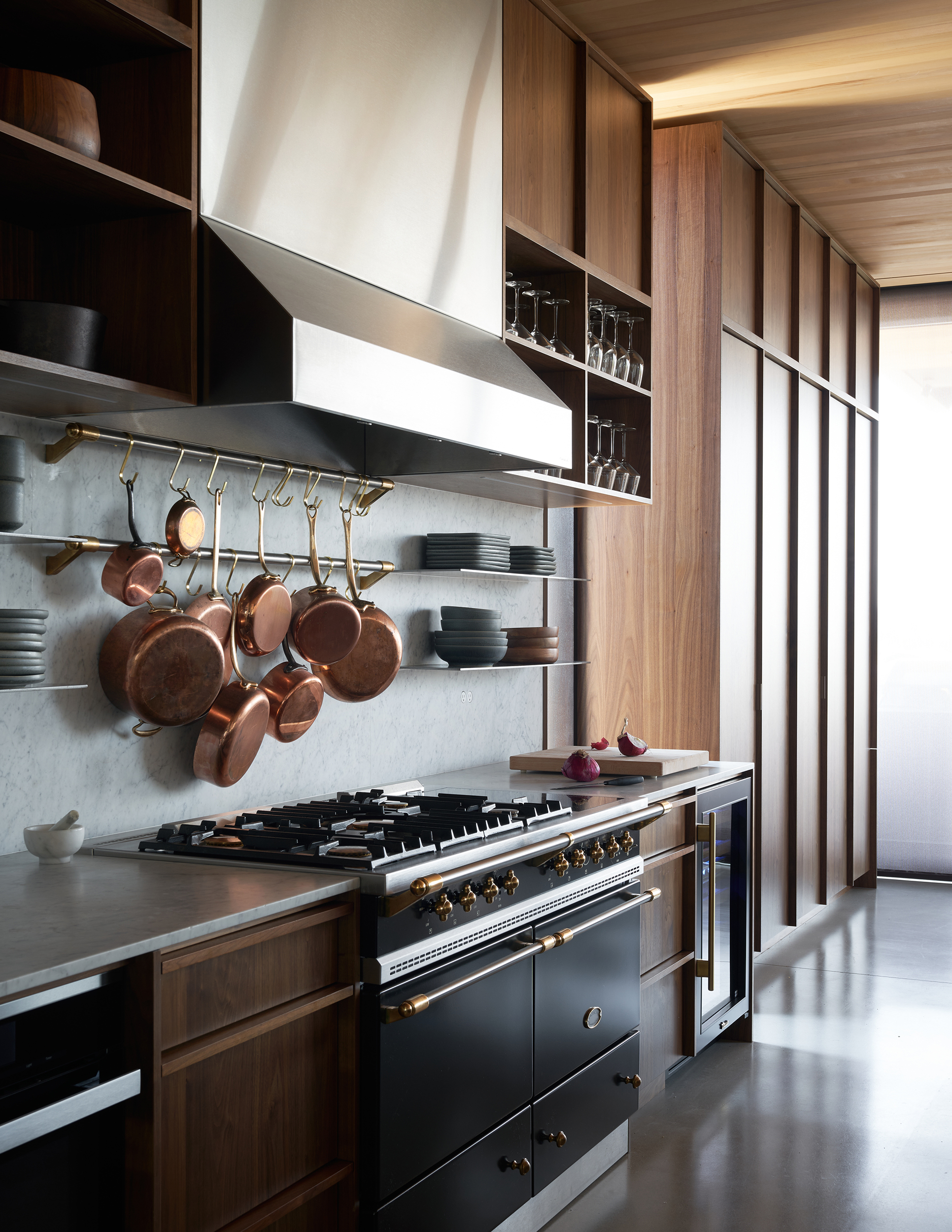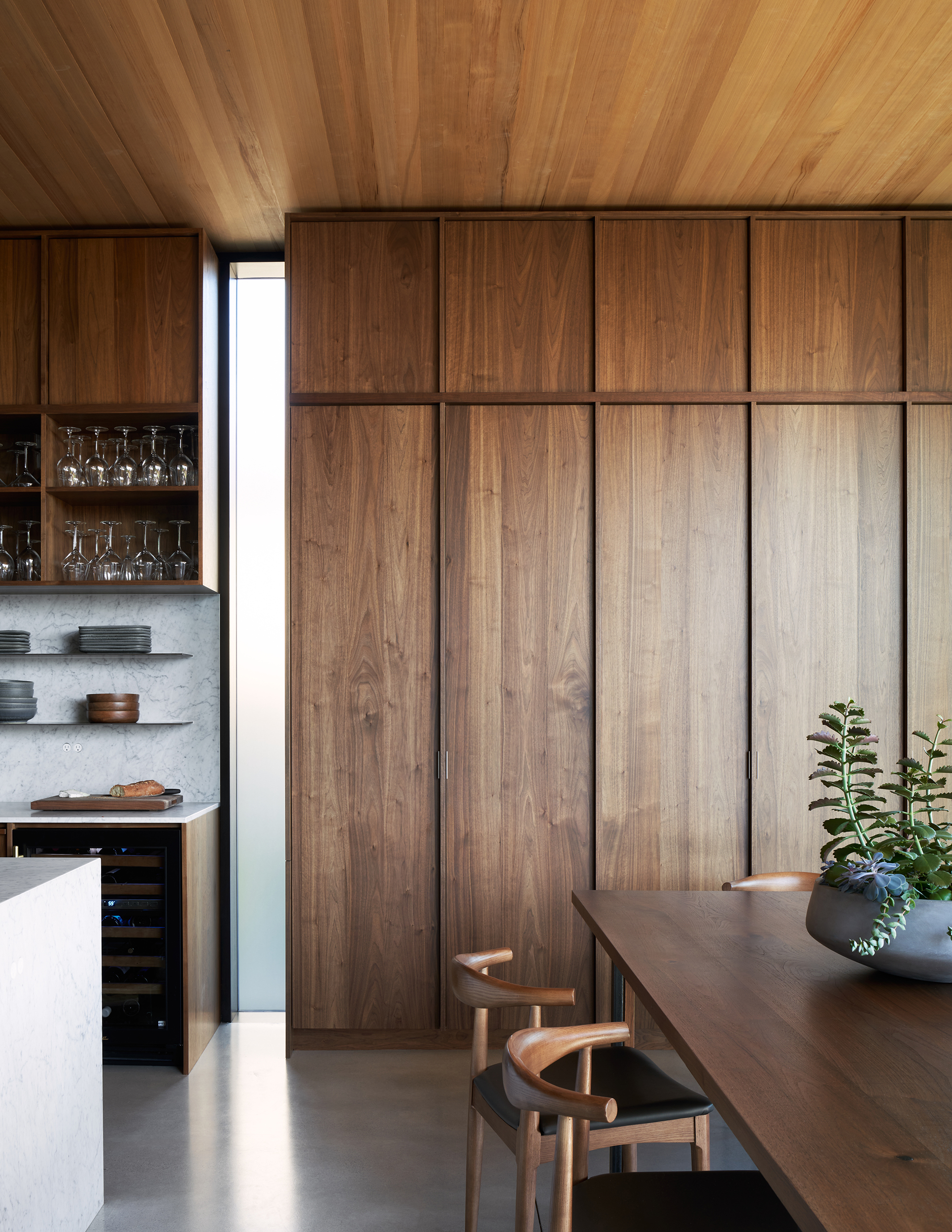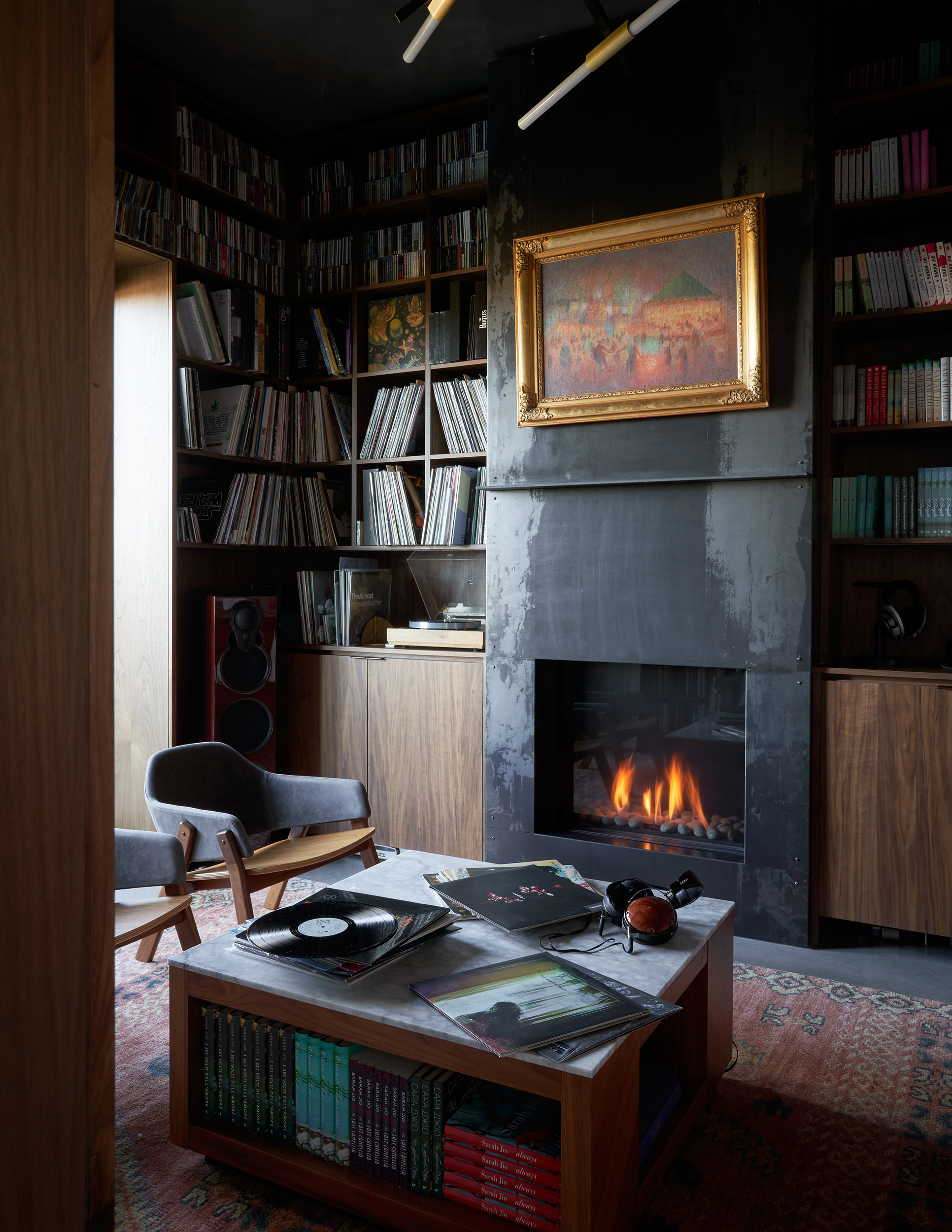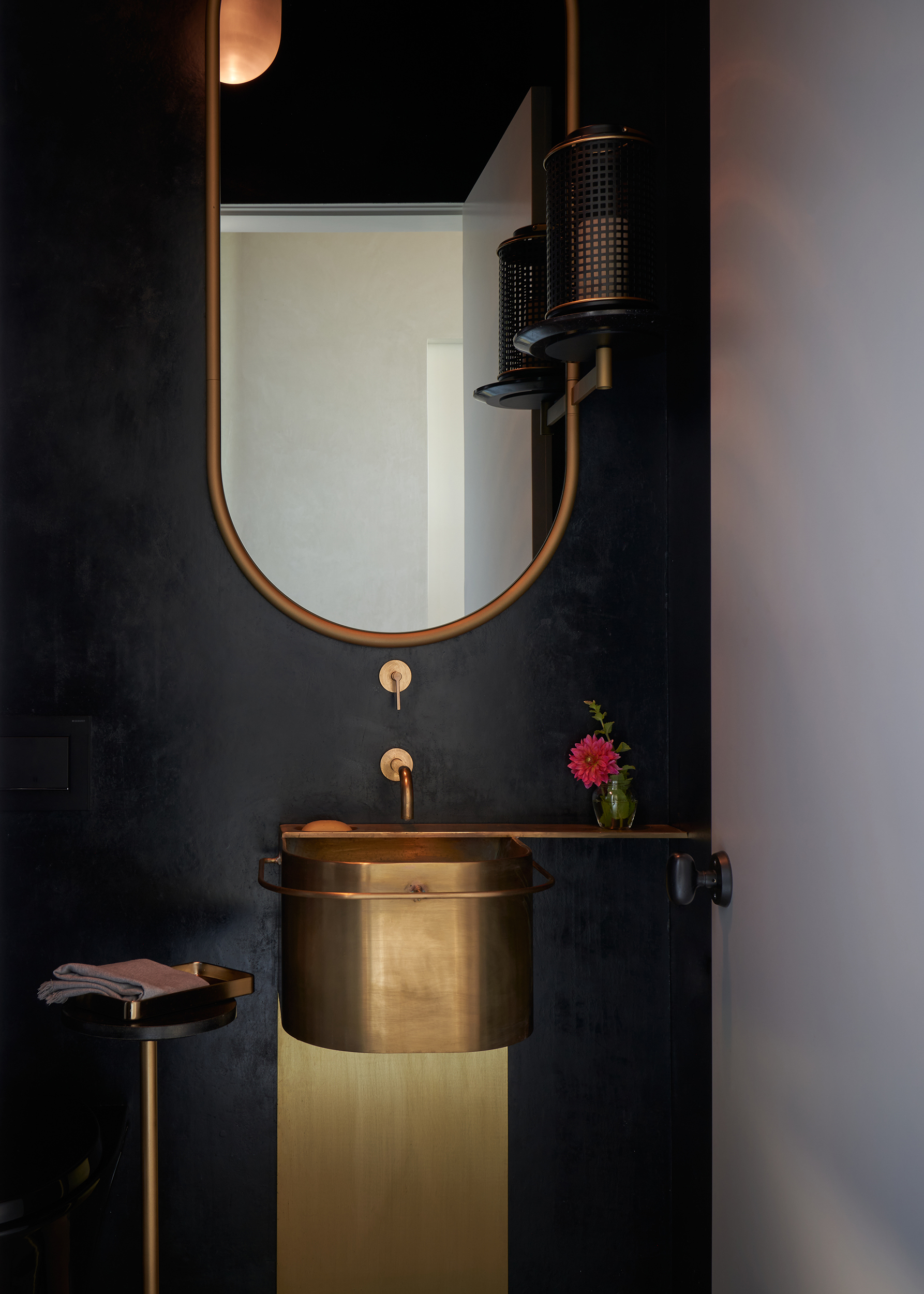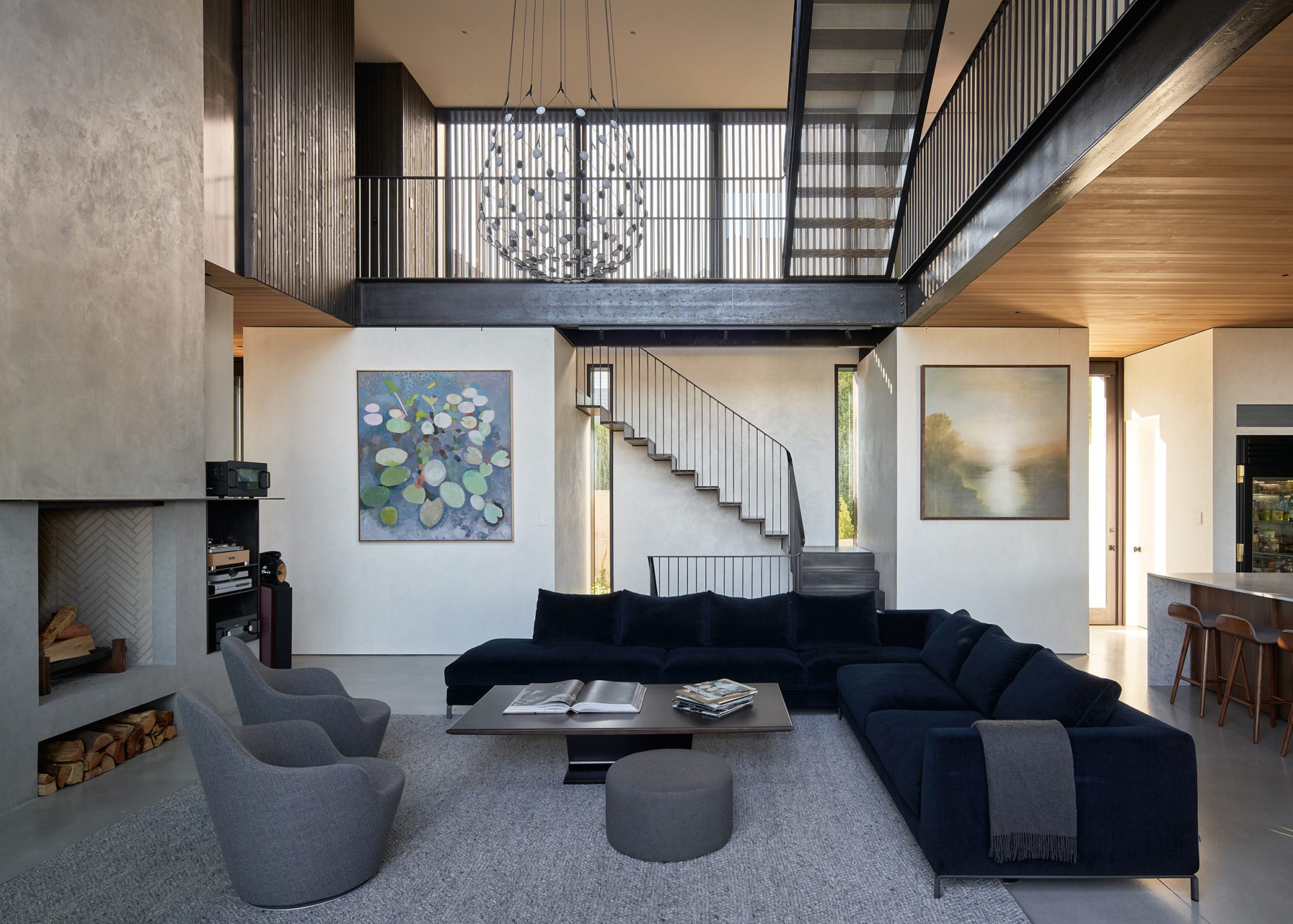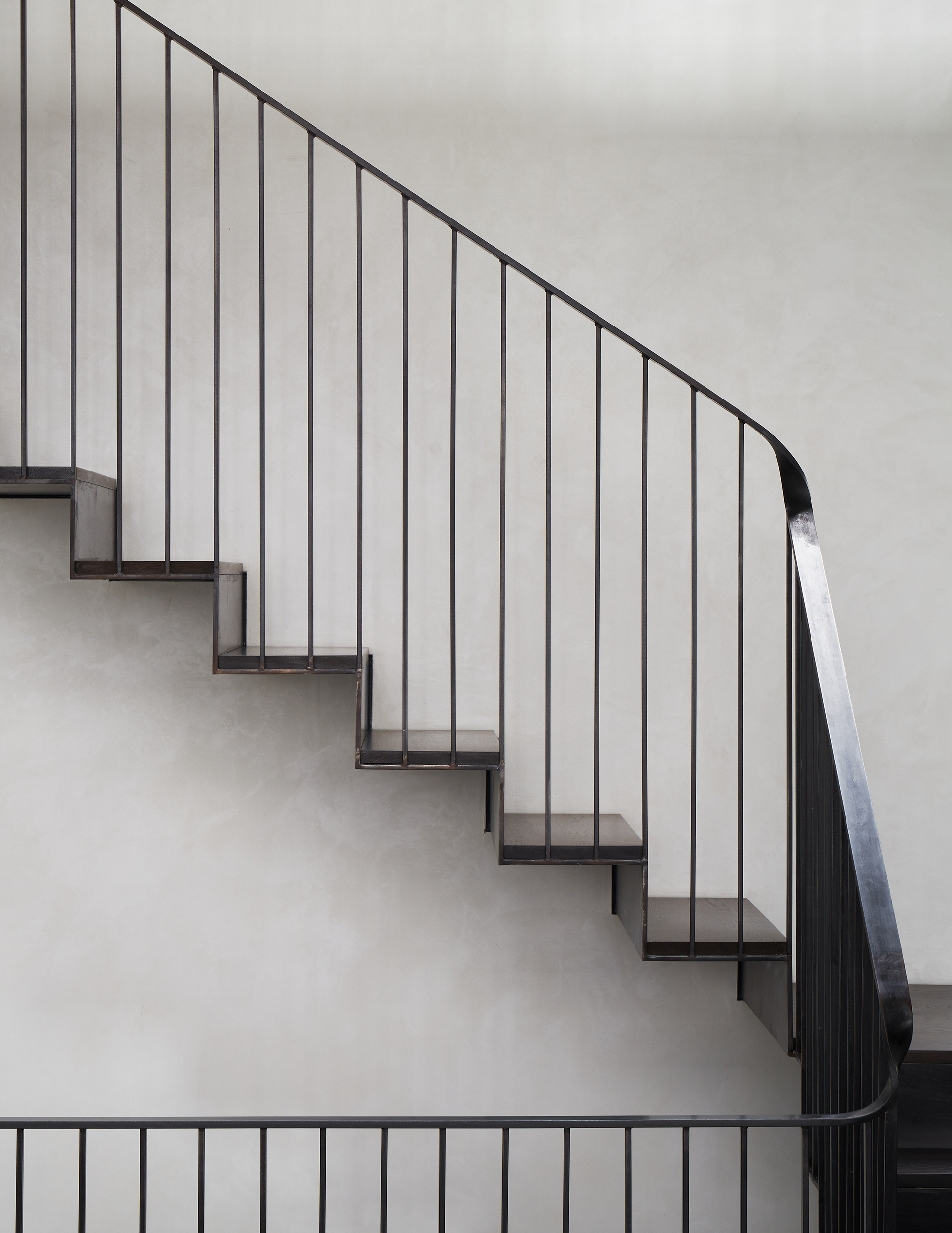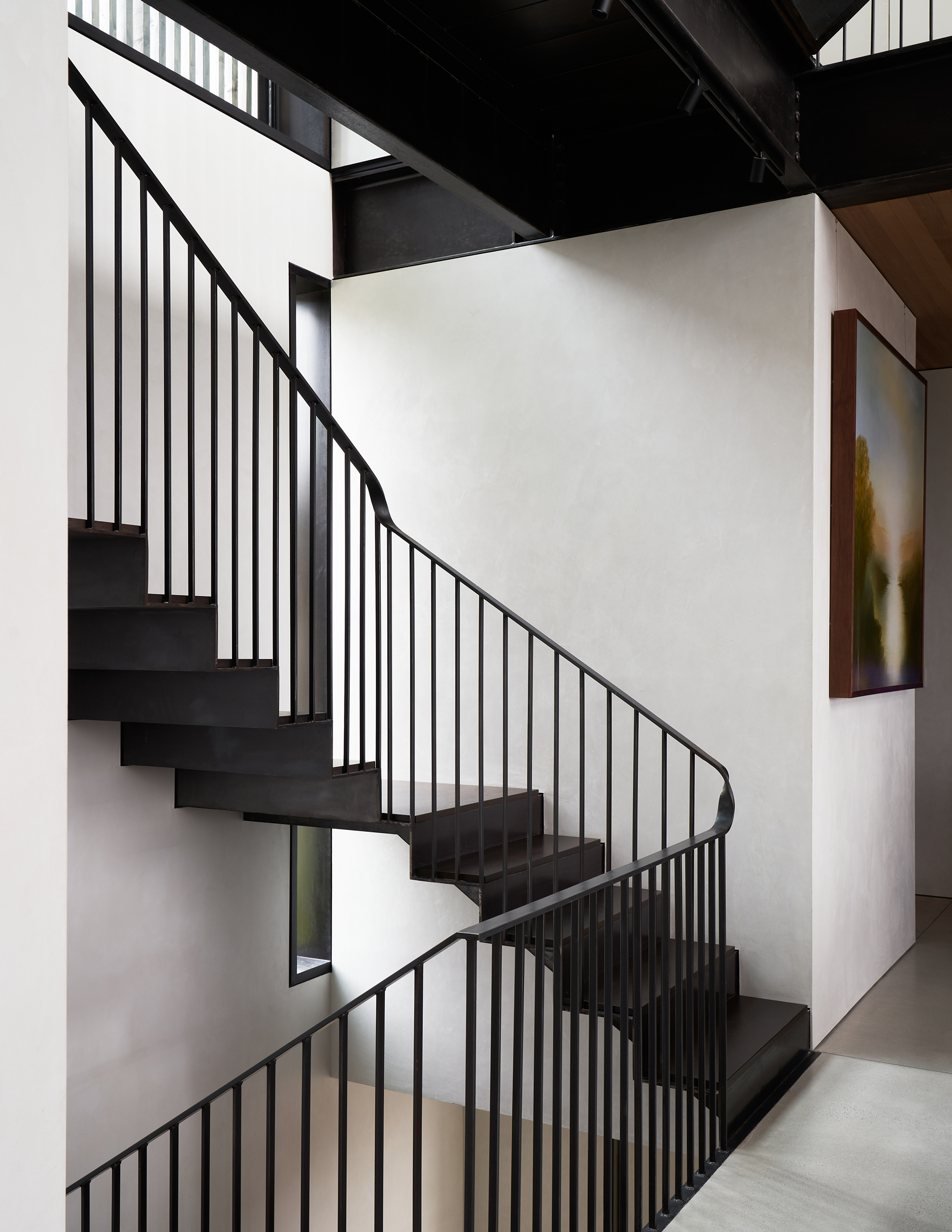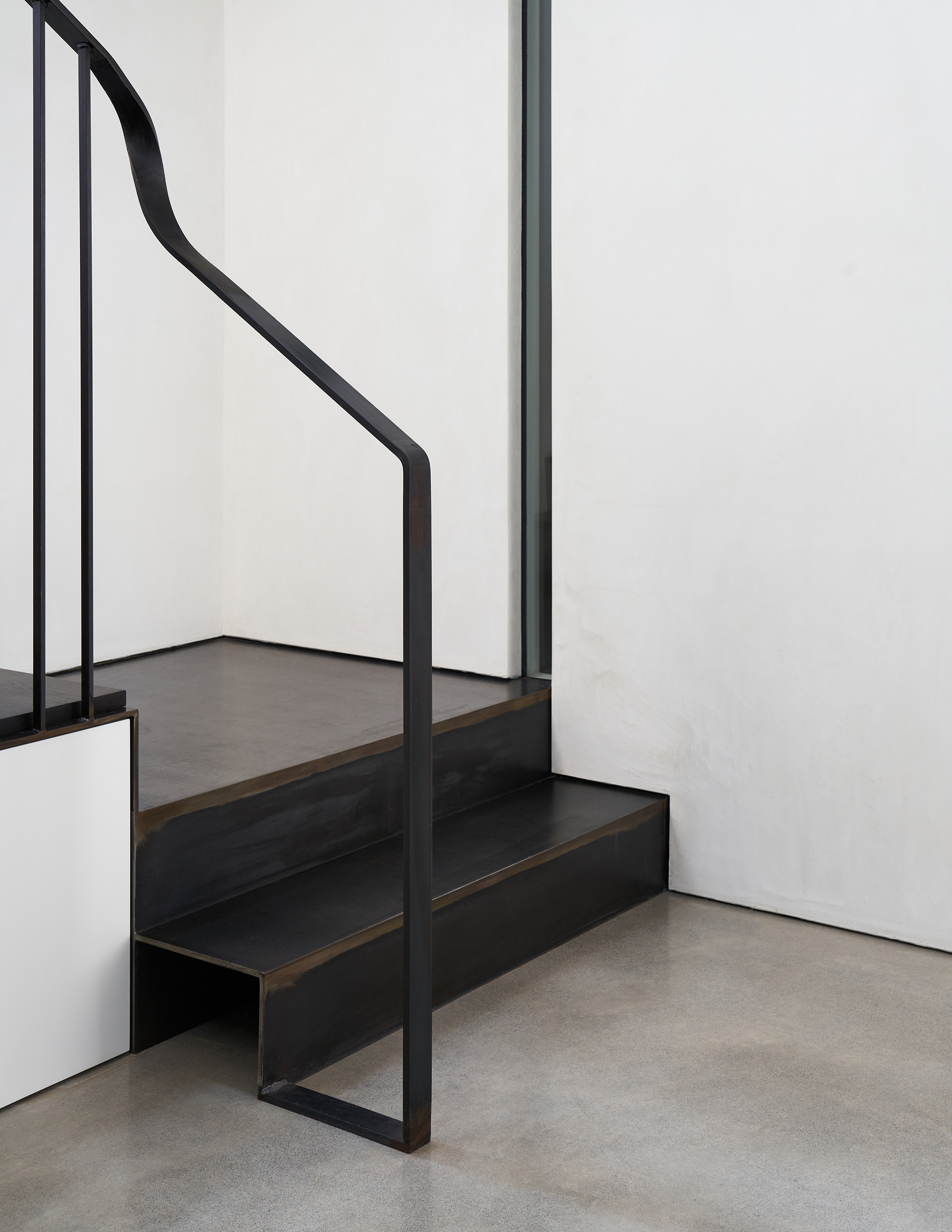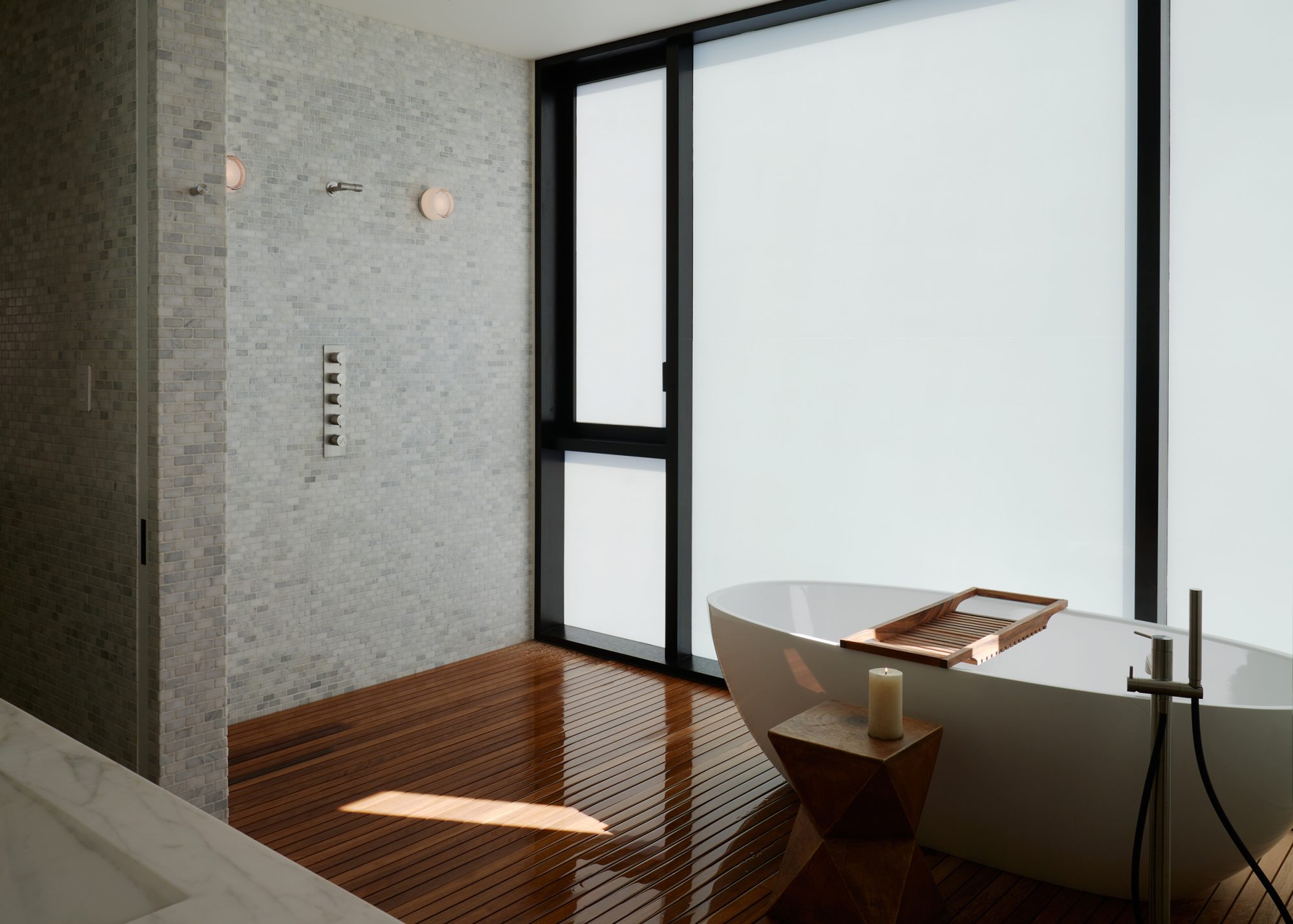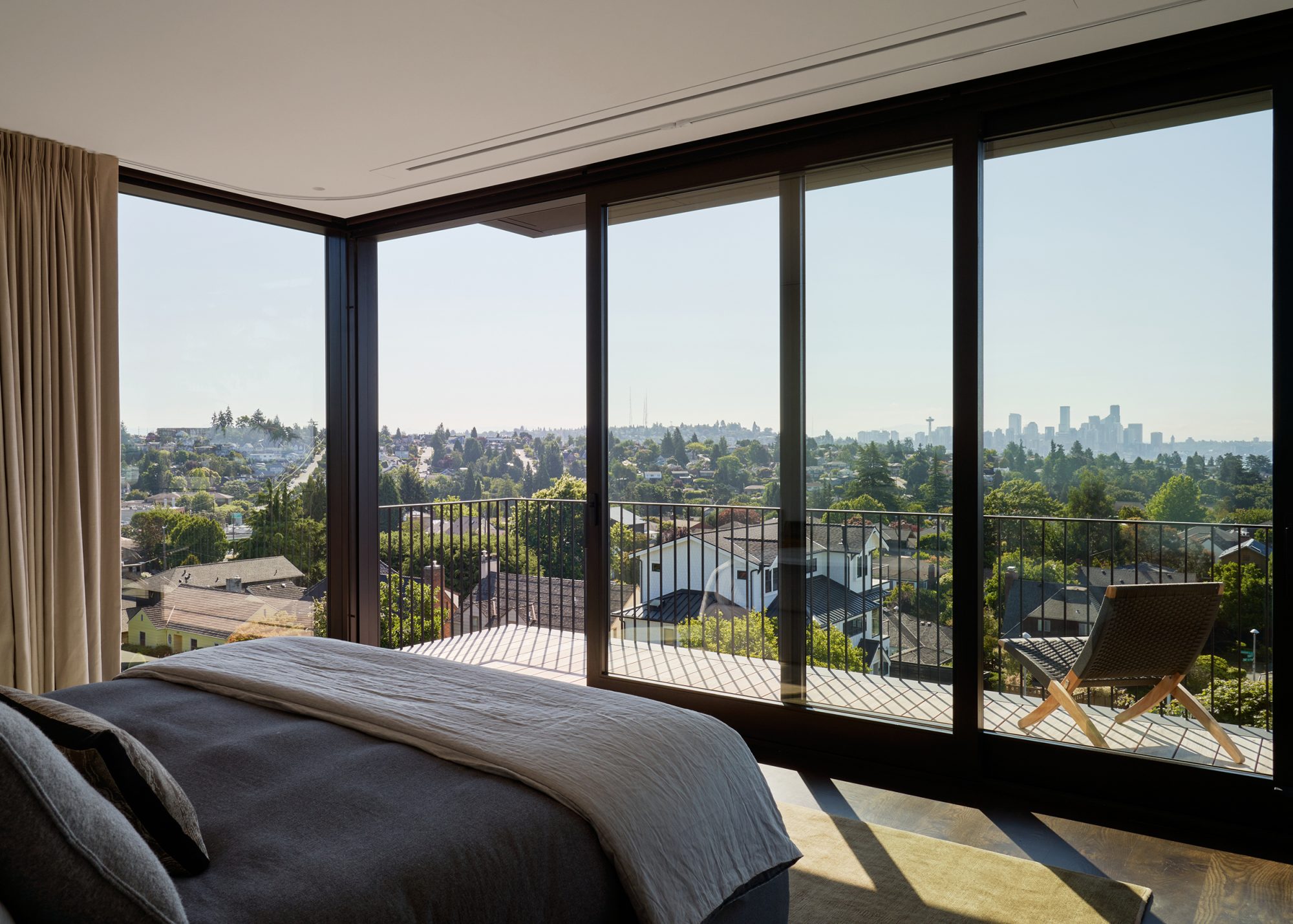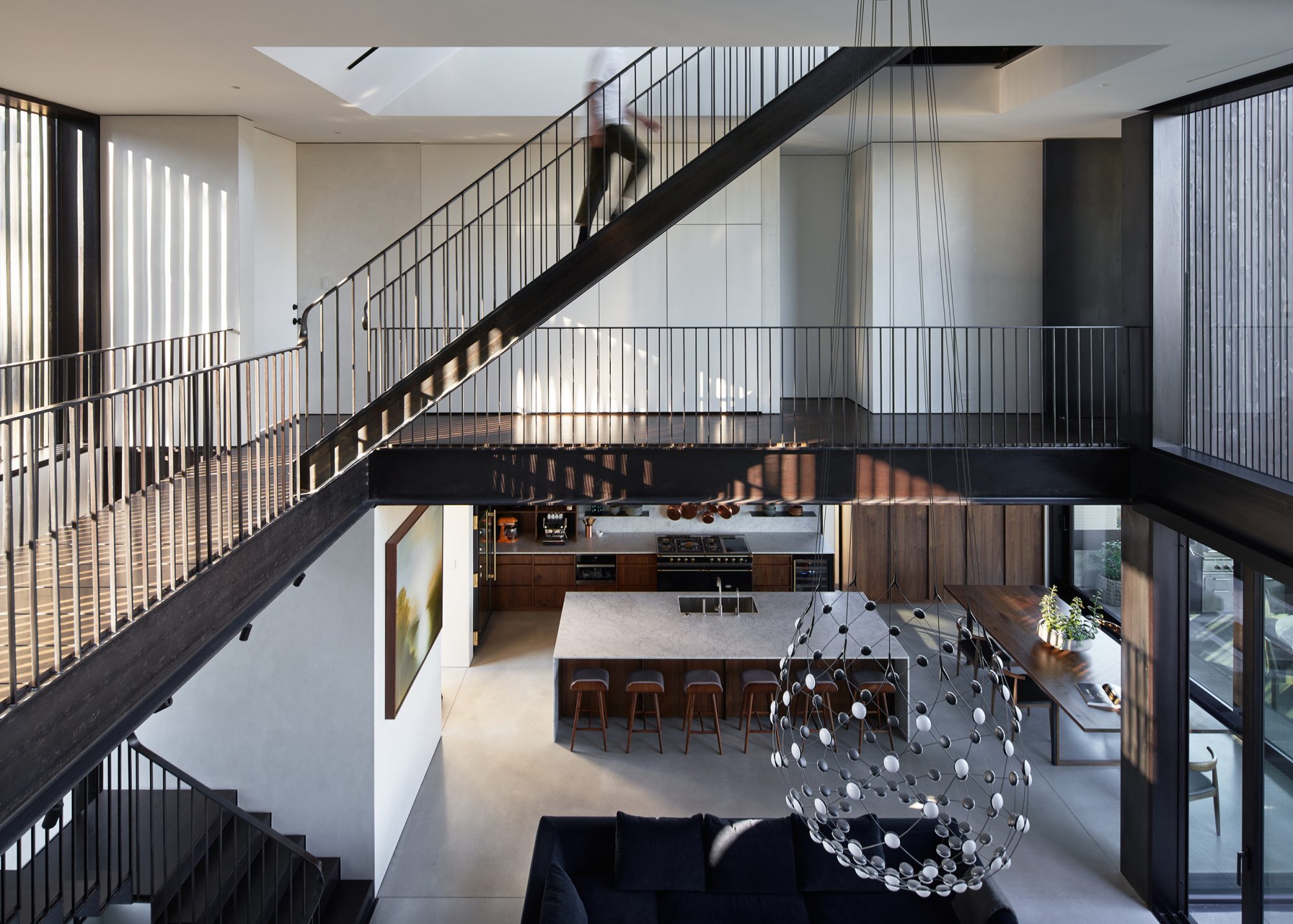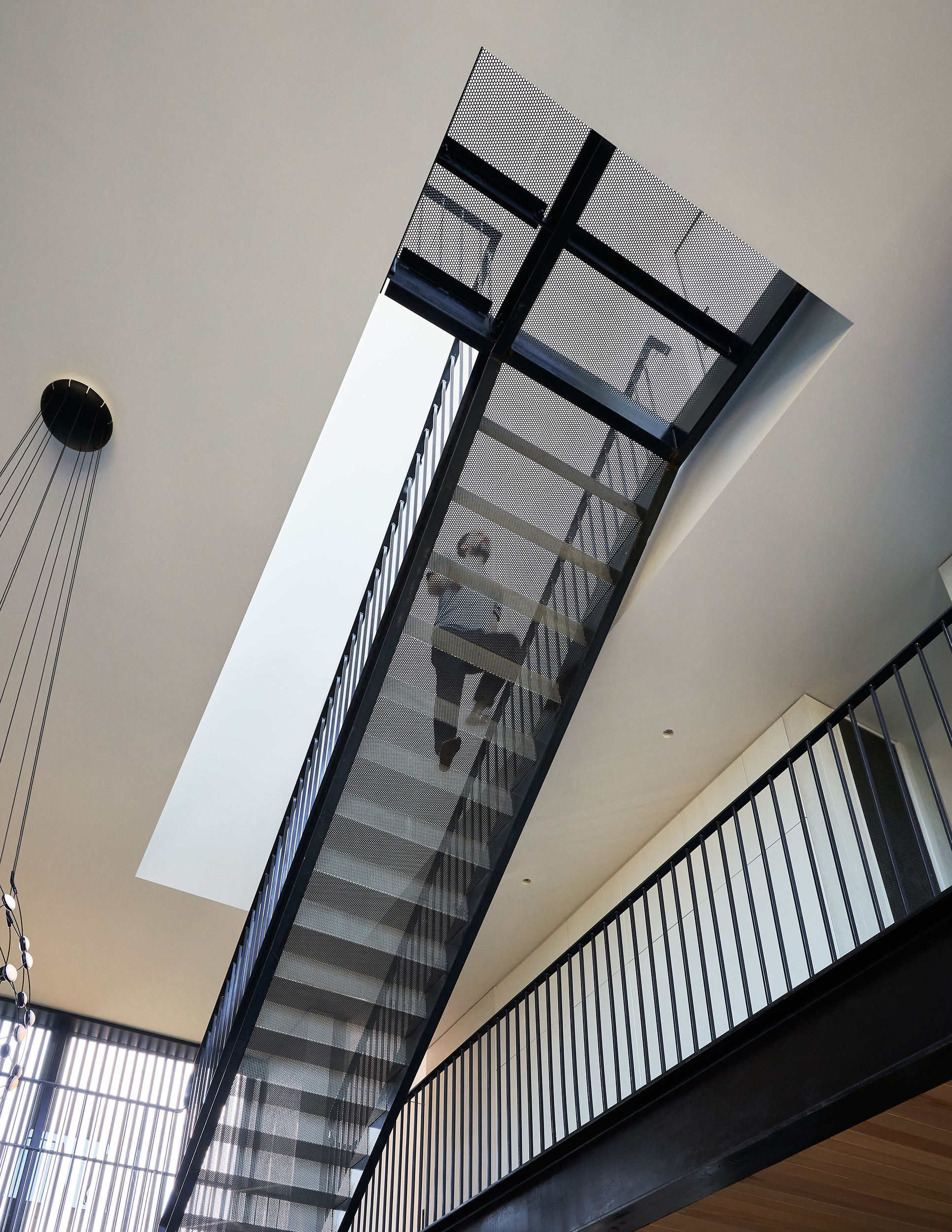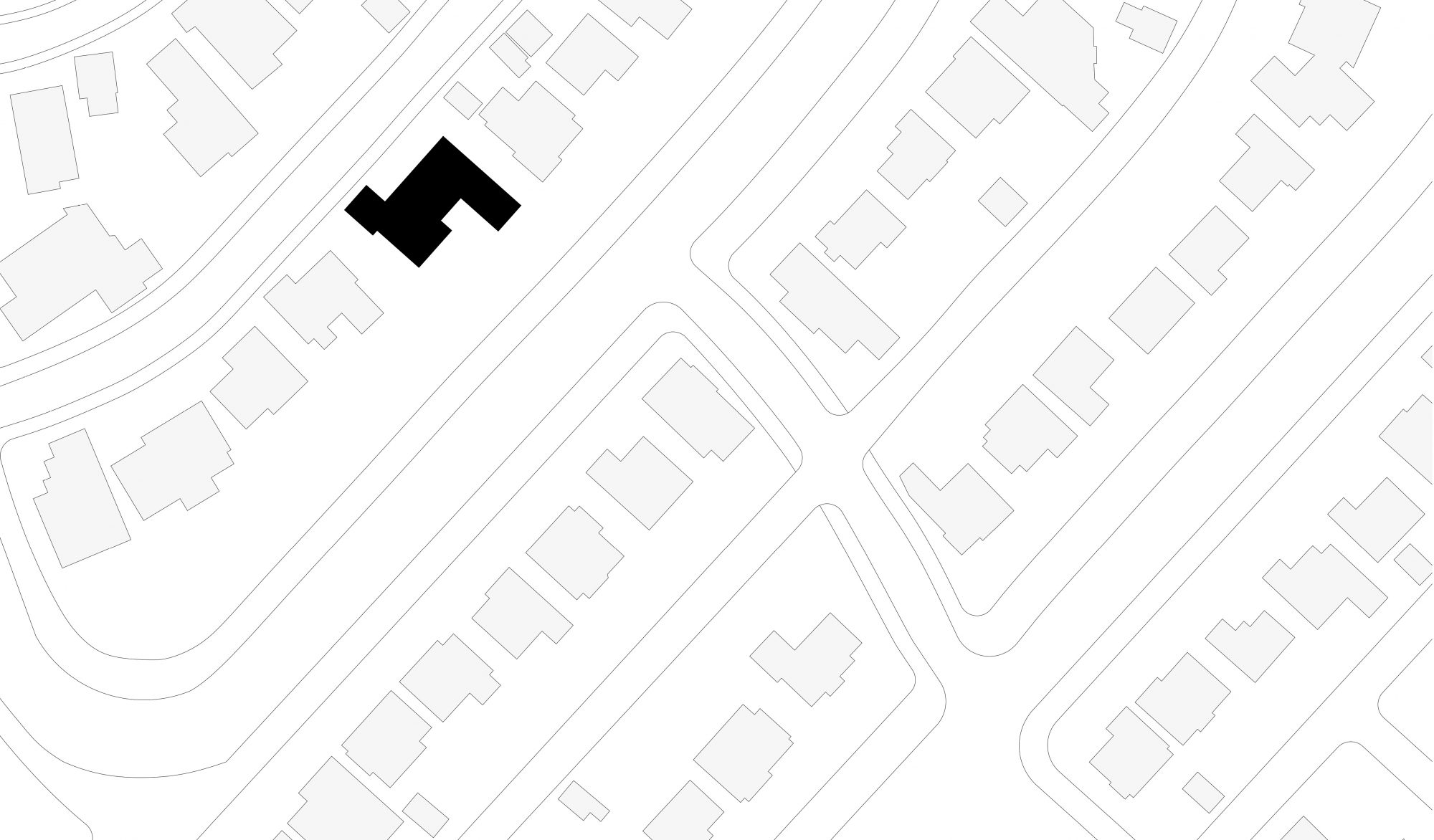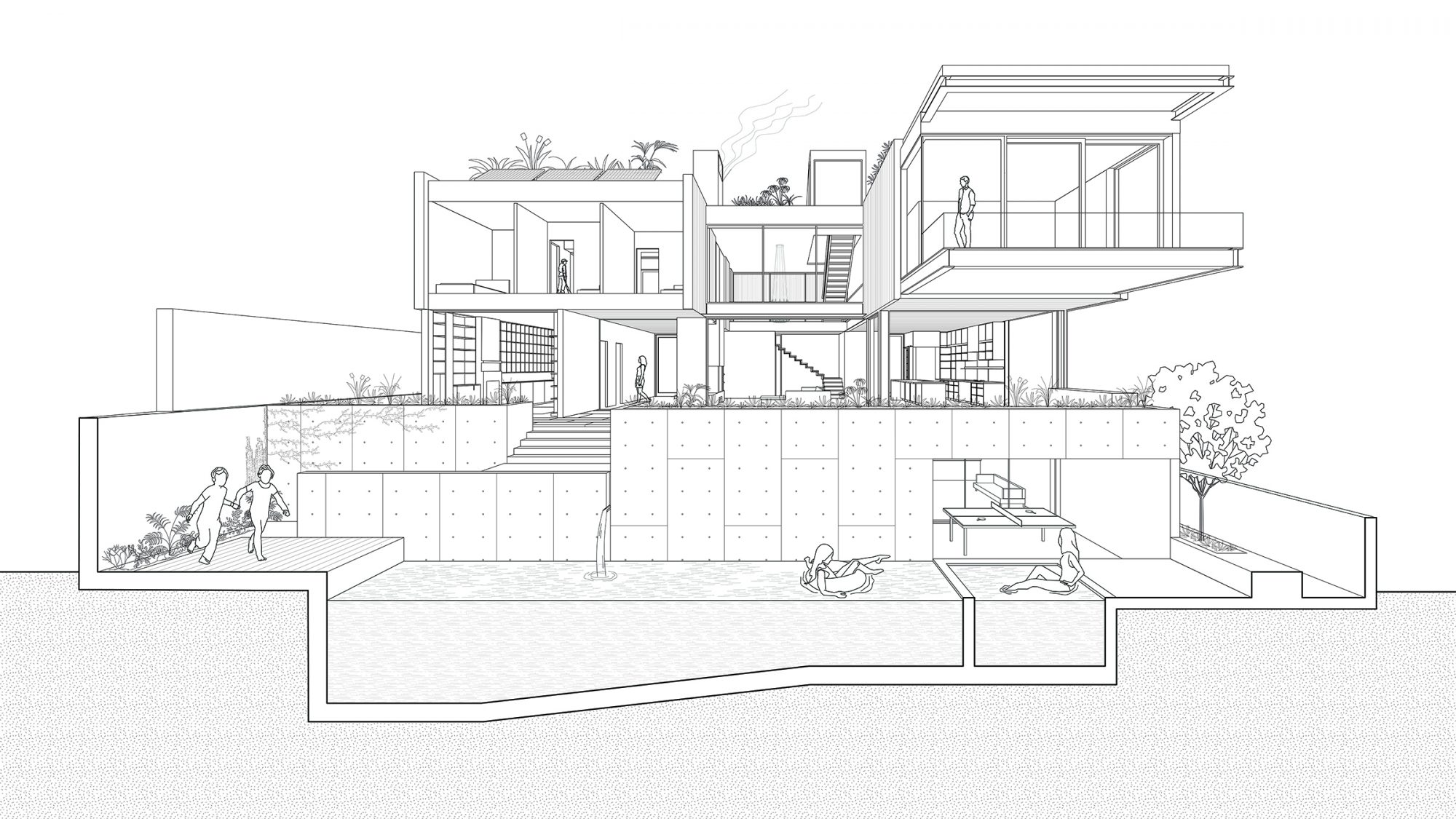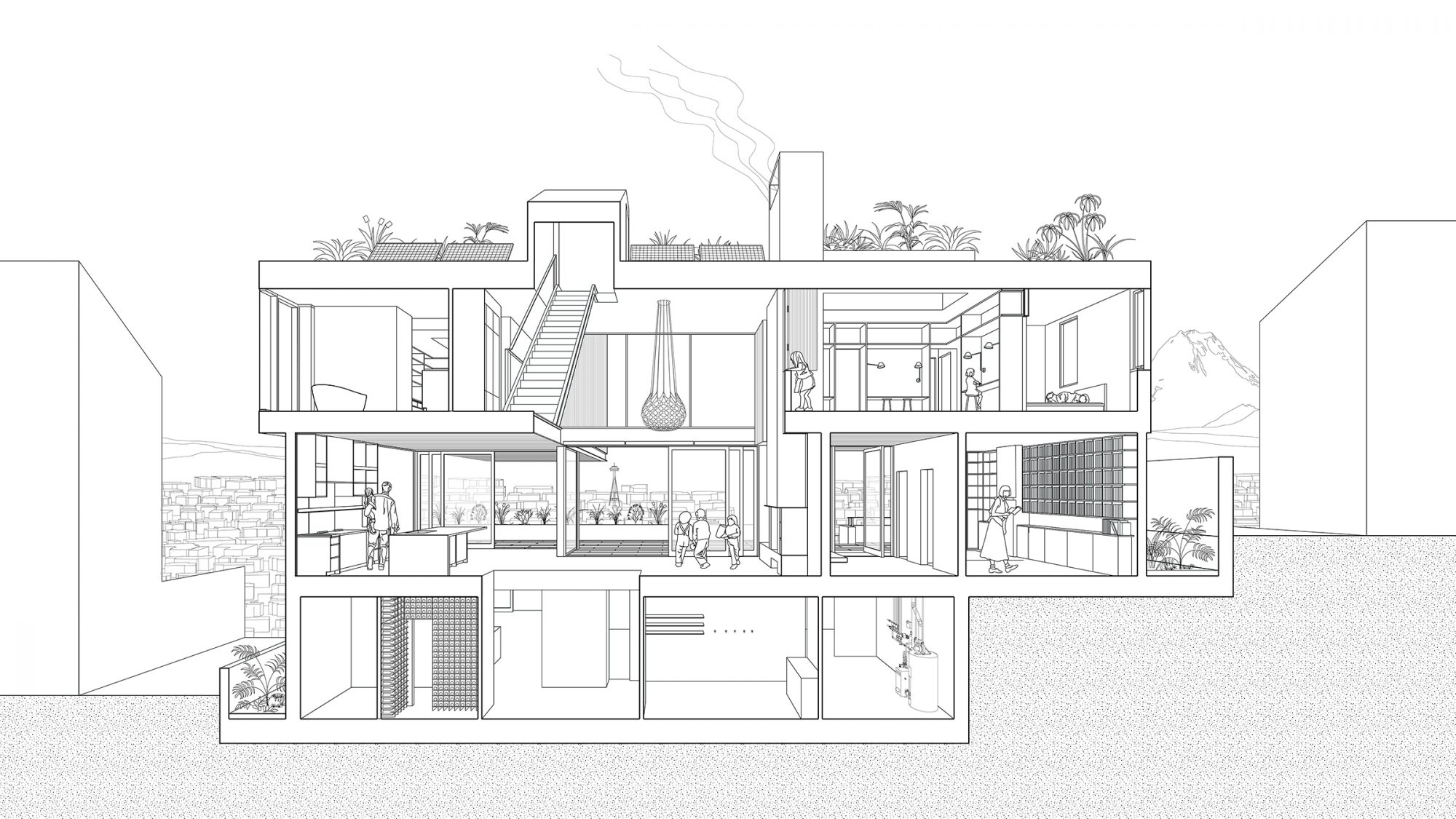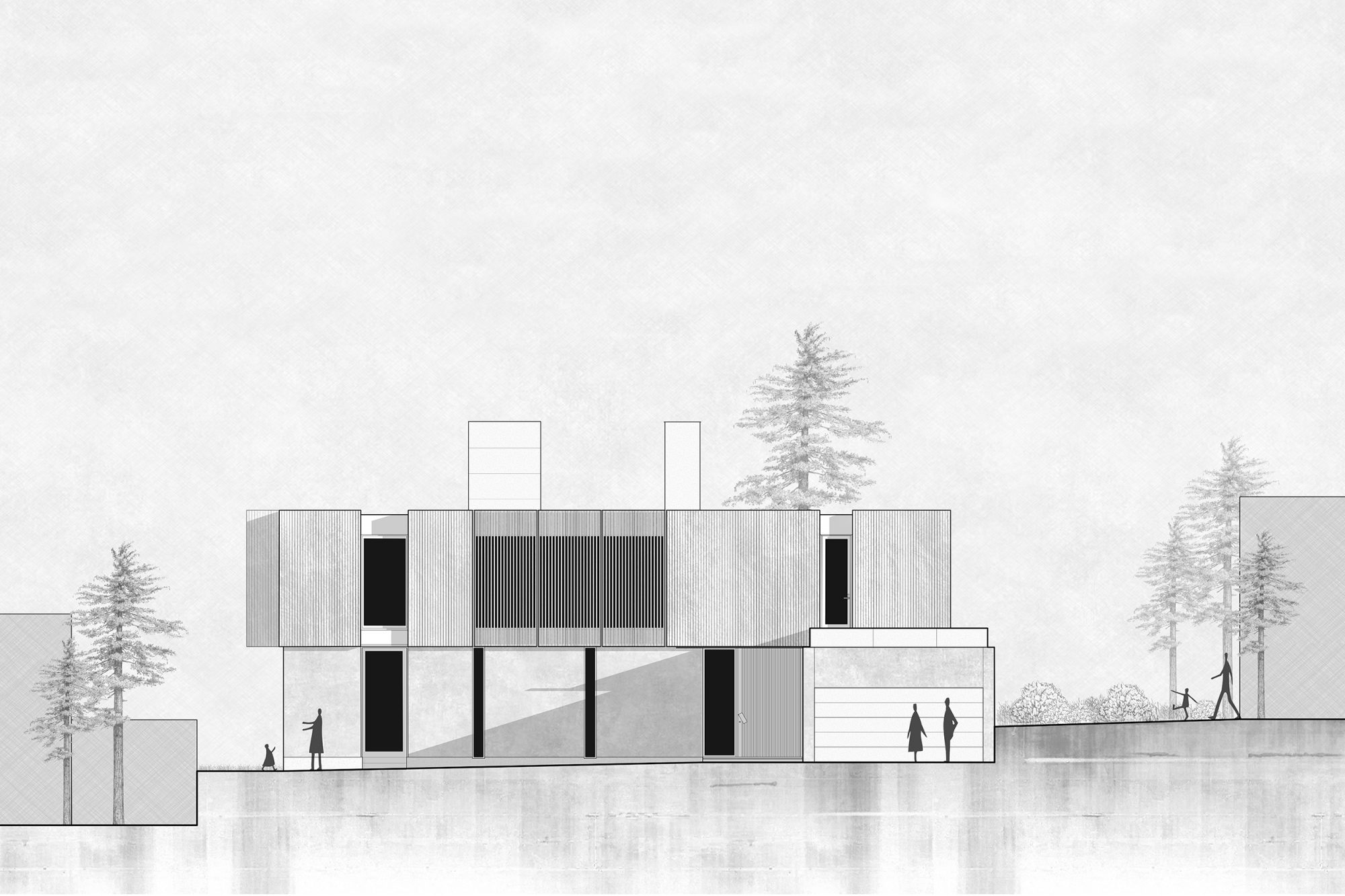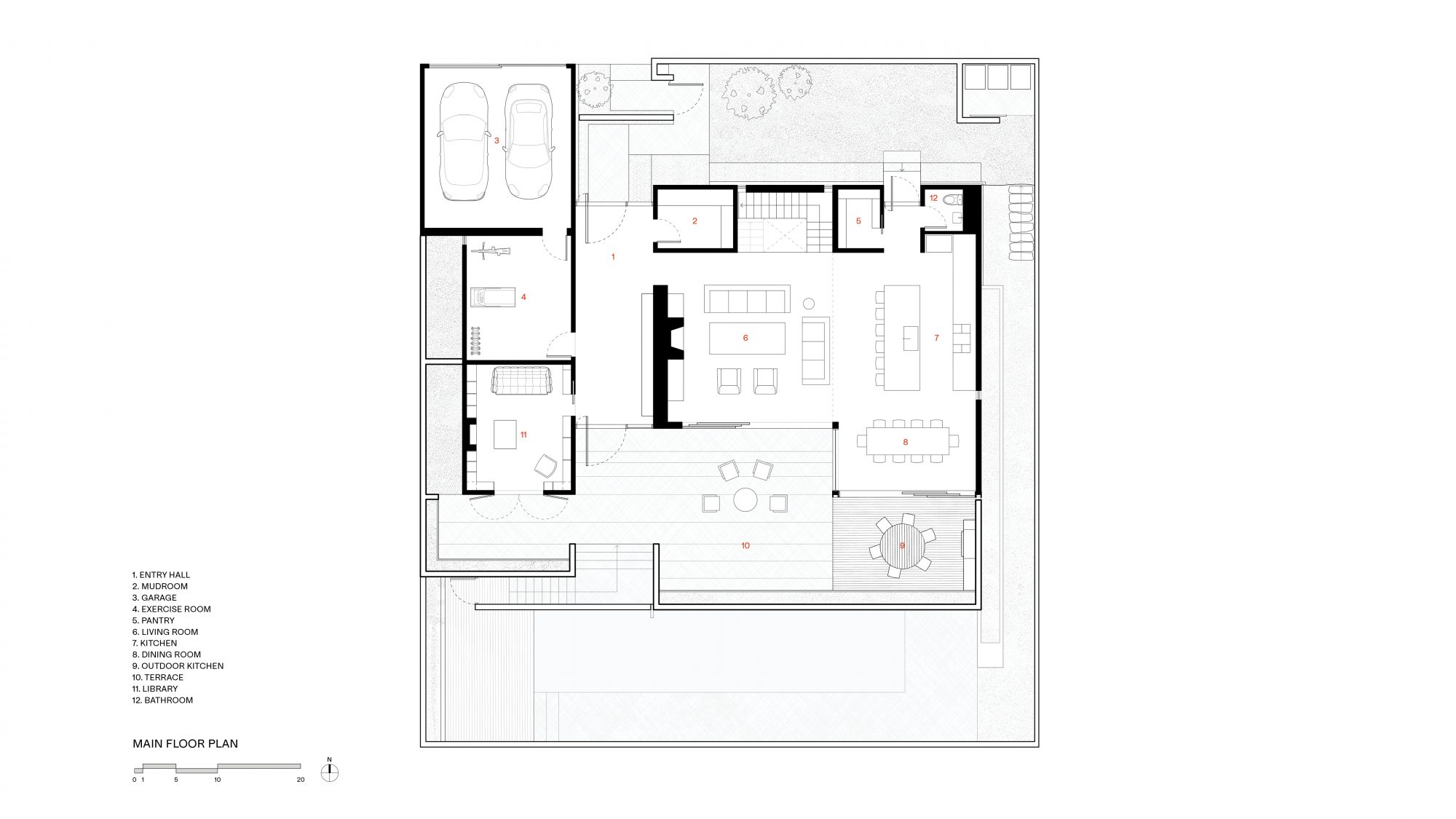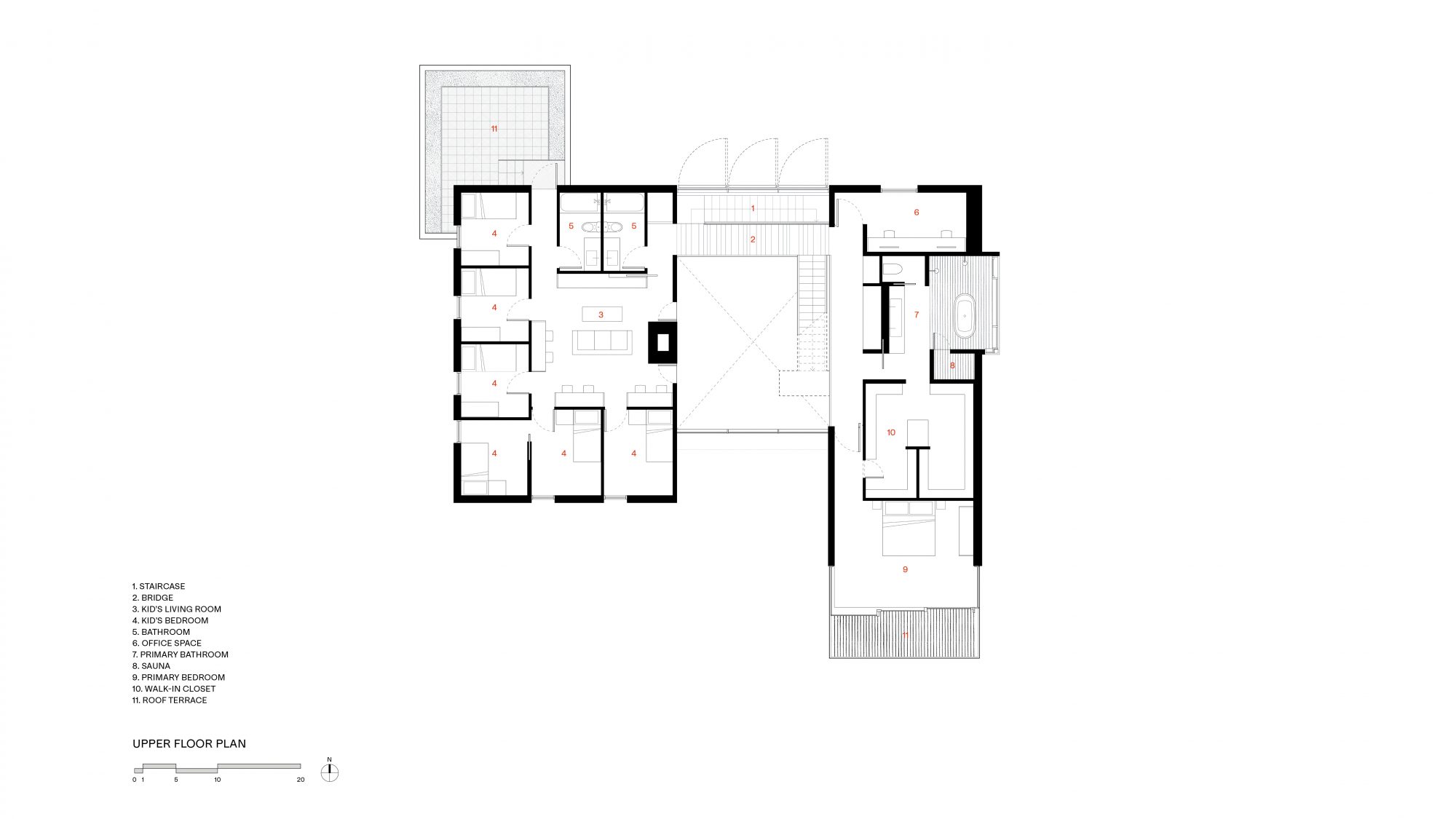 ARCHITECTURE TEAM
Gentry / O'Carroll
Ben Kruse
Yuchen Qiu
STRUCTURAL ENGINEER
Swenson Say Fagét
CIVIL ENGINEER
Josh Welch, J Welch Engineering
CONTRACTOR
Thomas Fragnoli Construction
RECOGNITION
Residential Design (RDAA) Citation Award