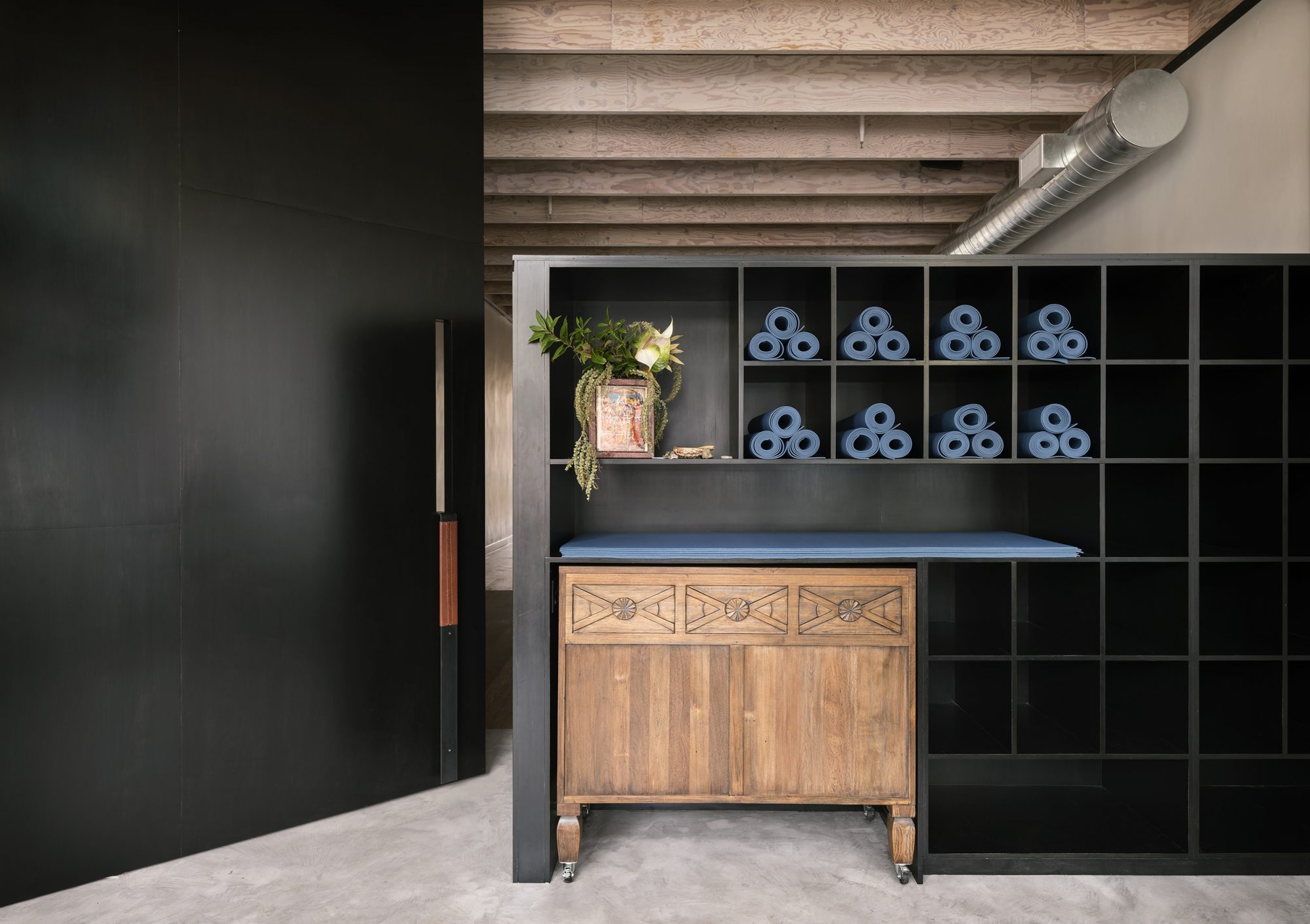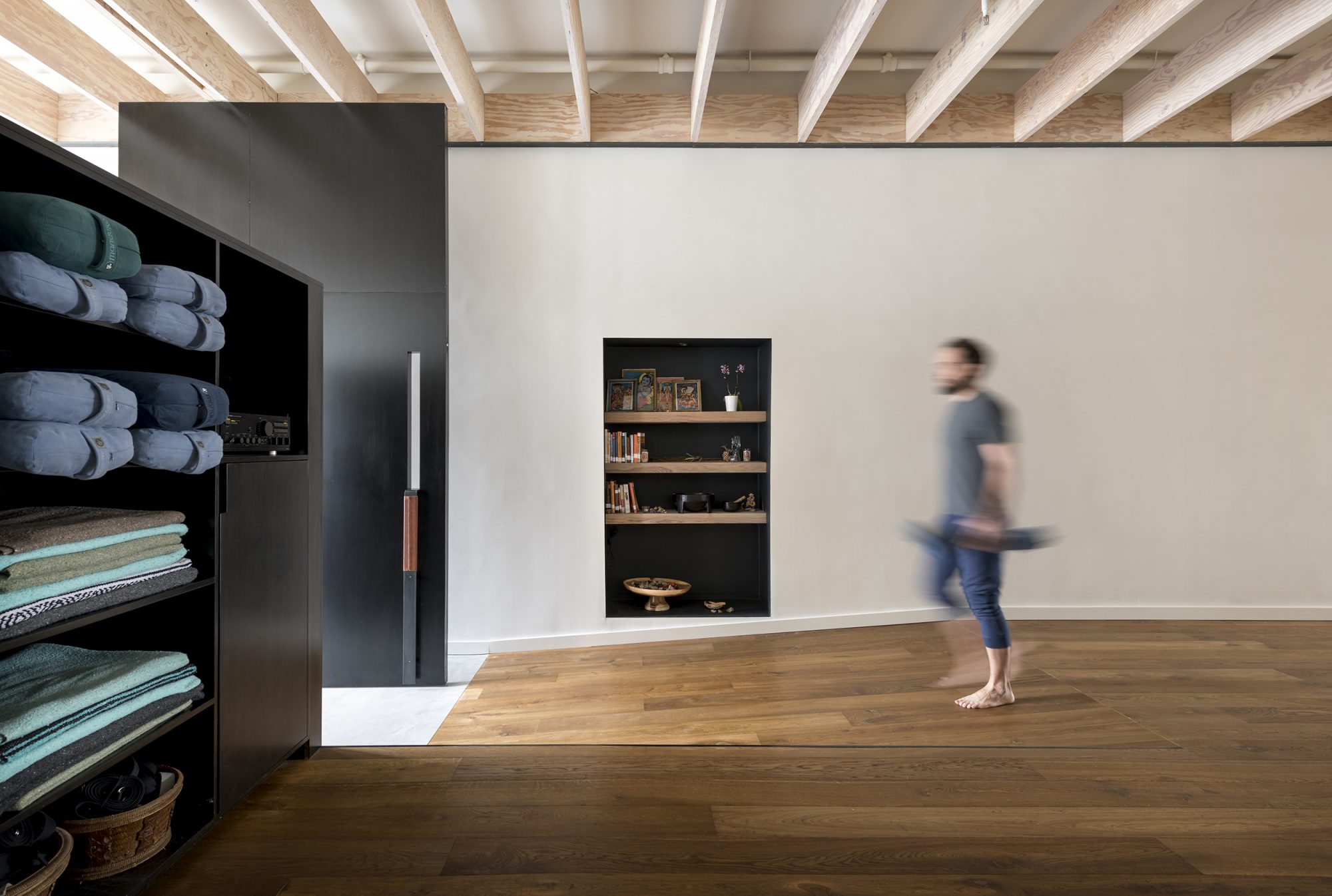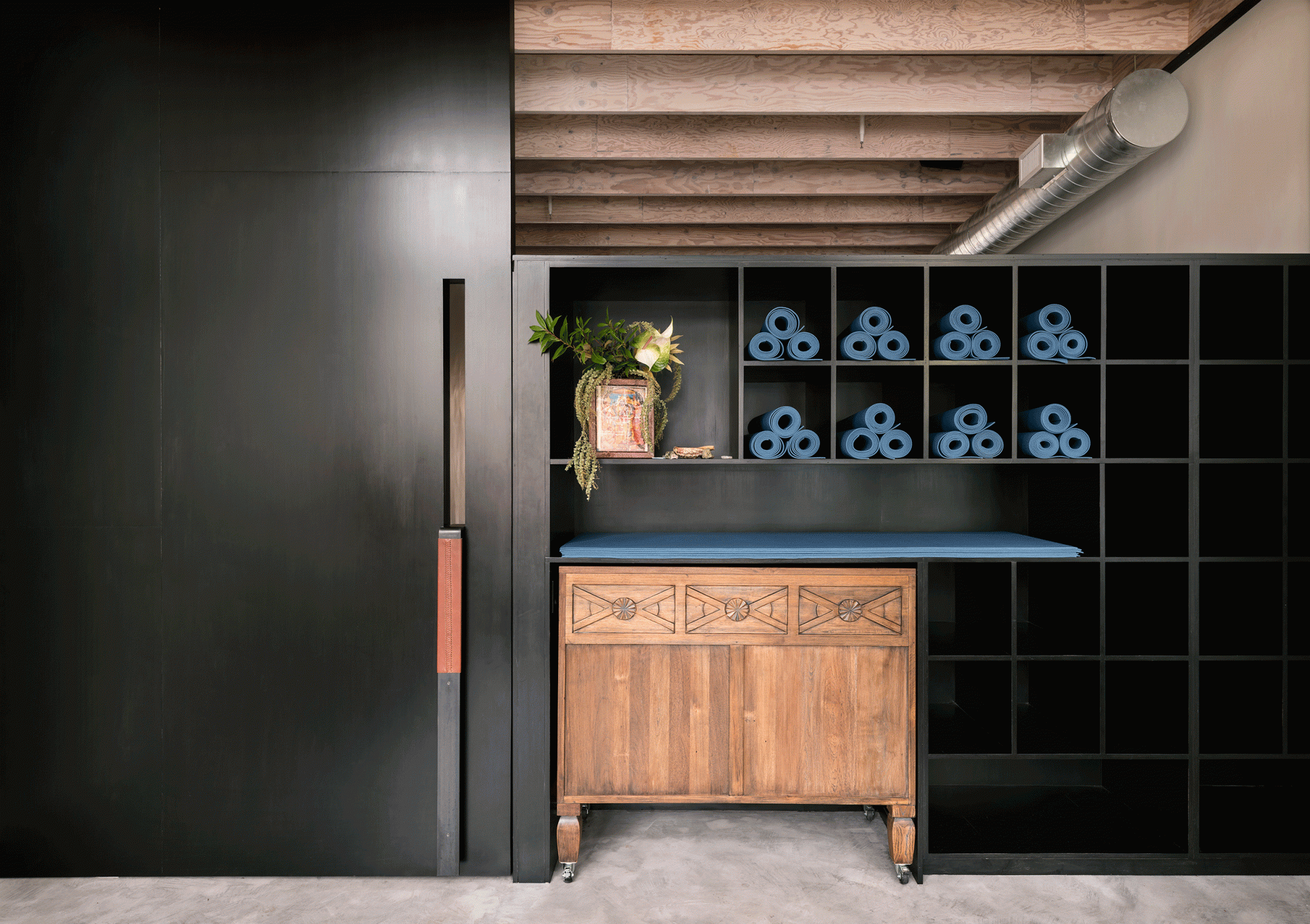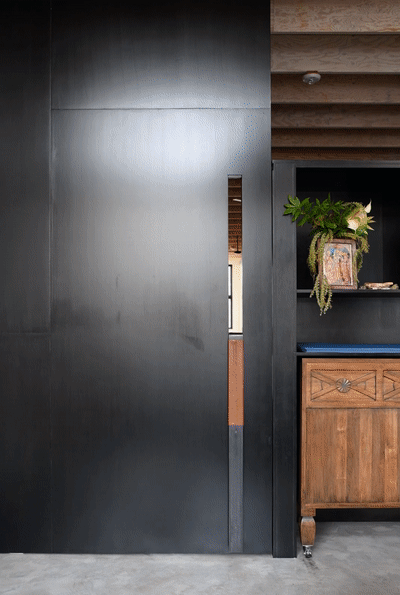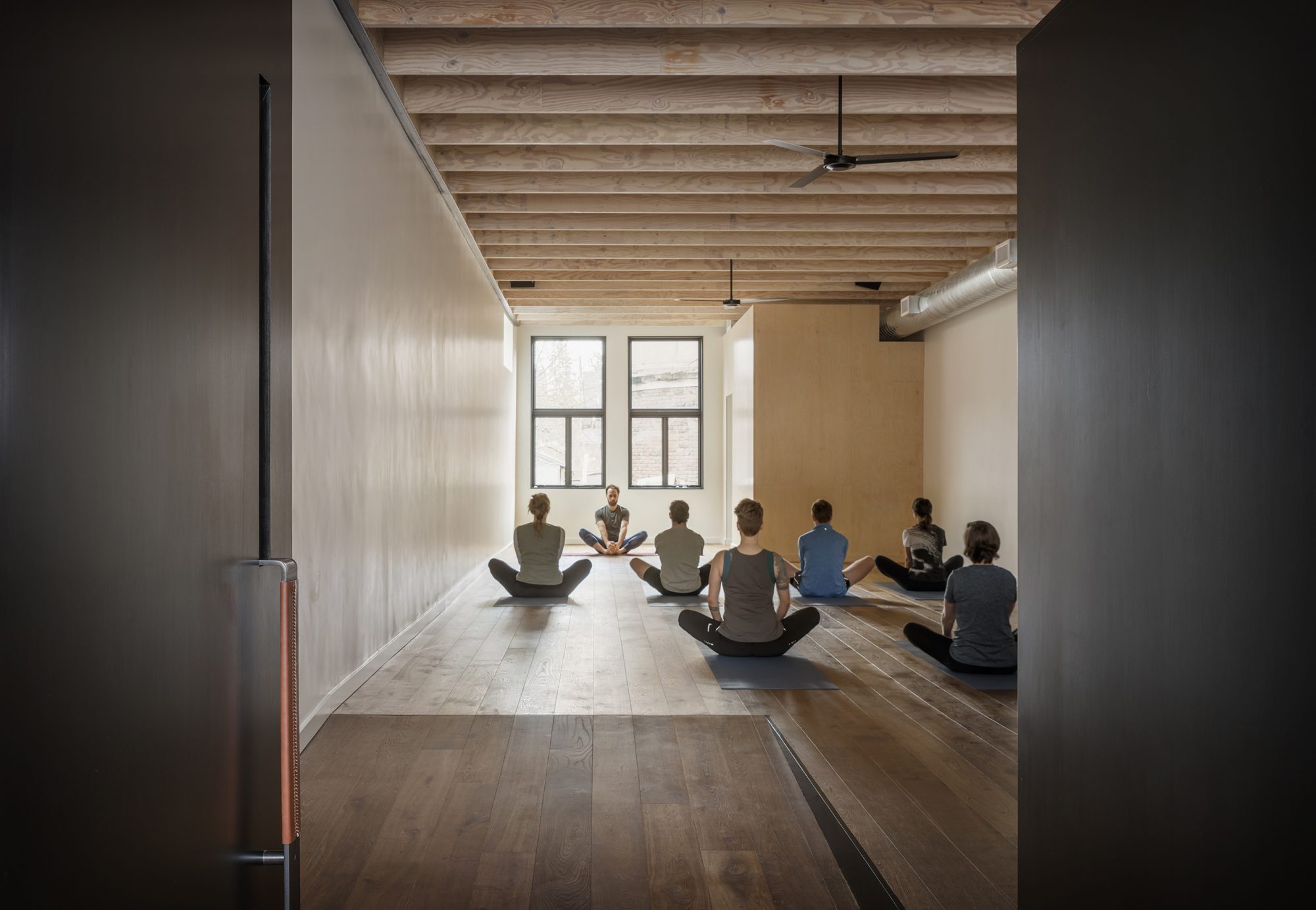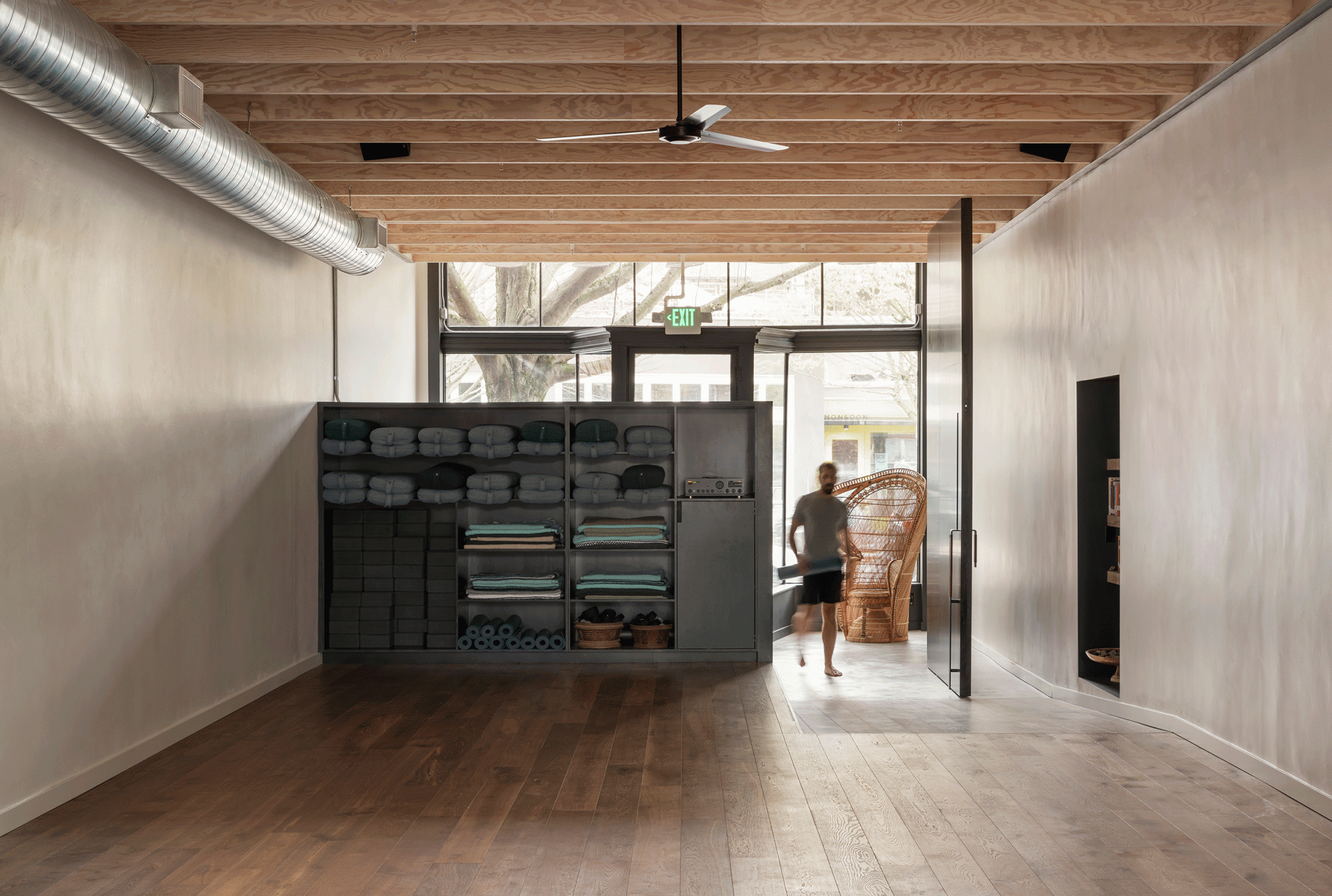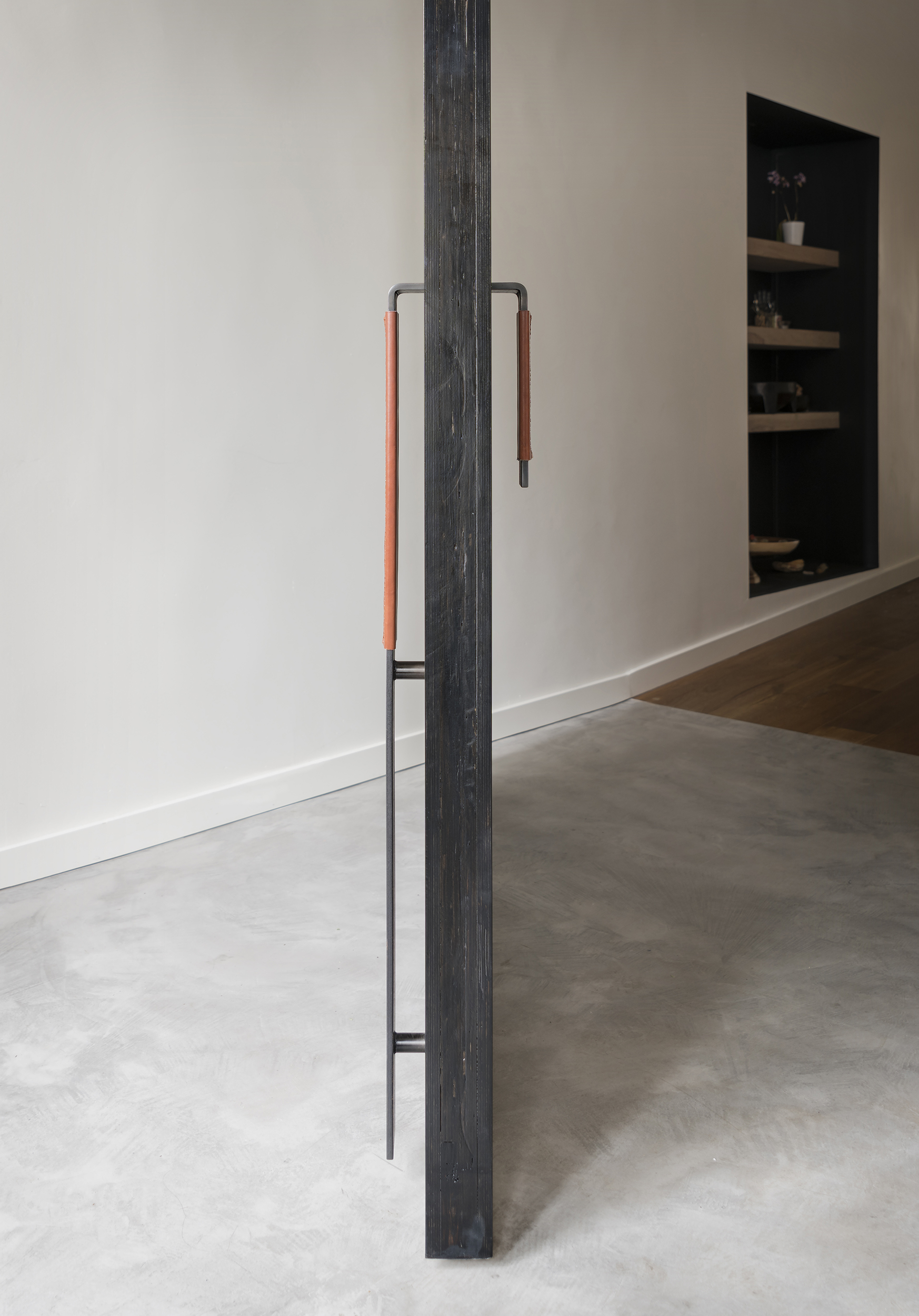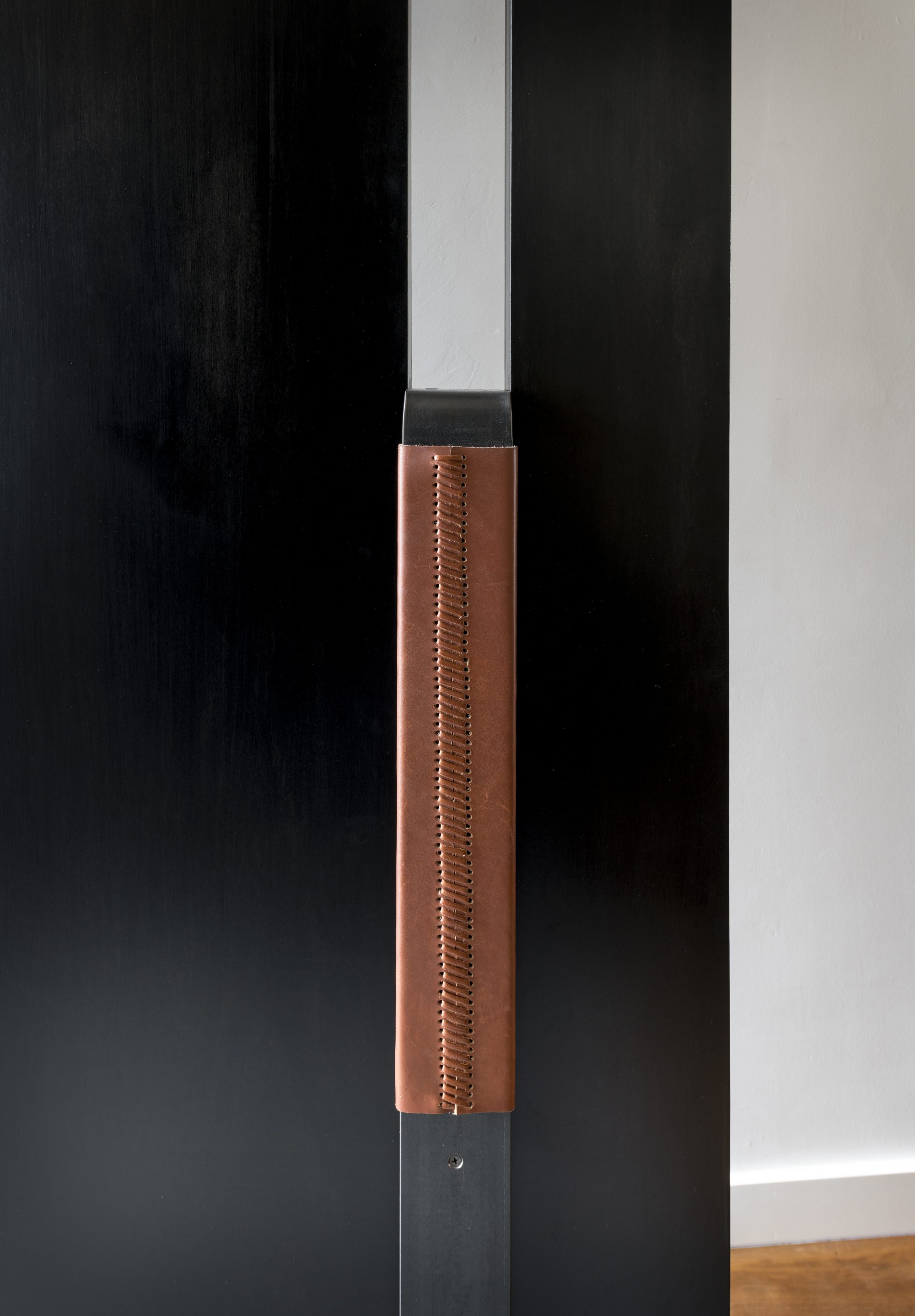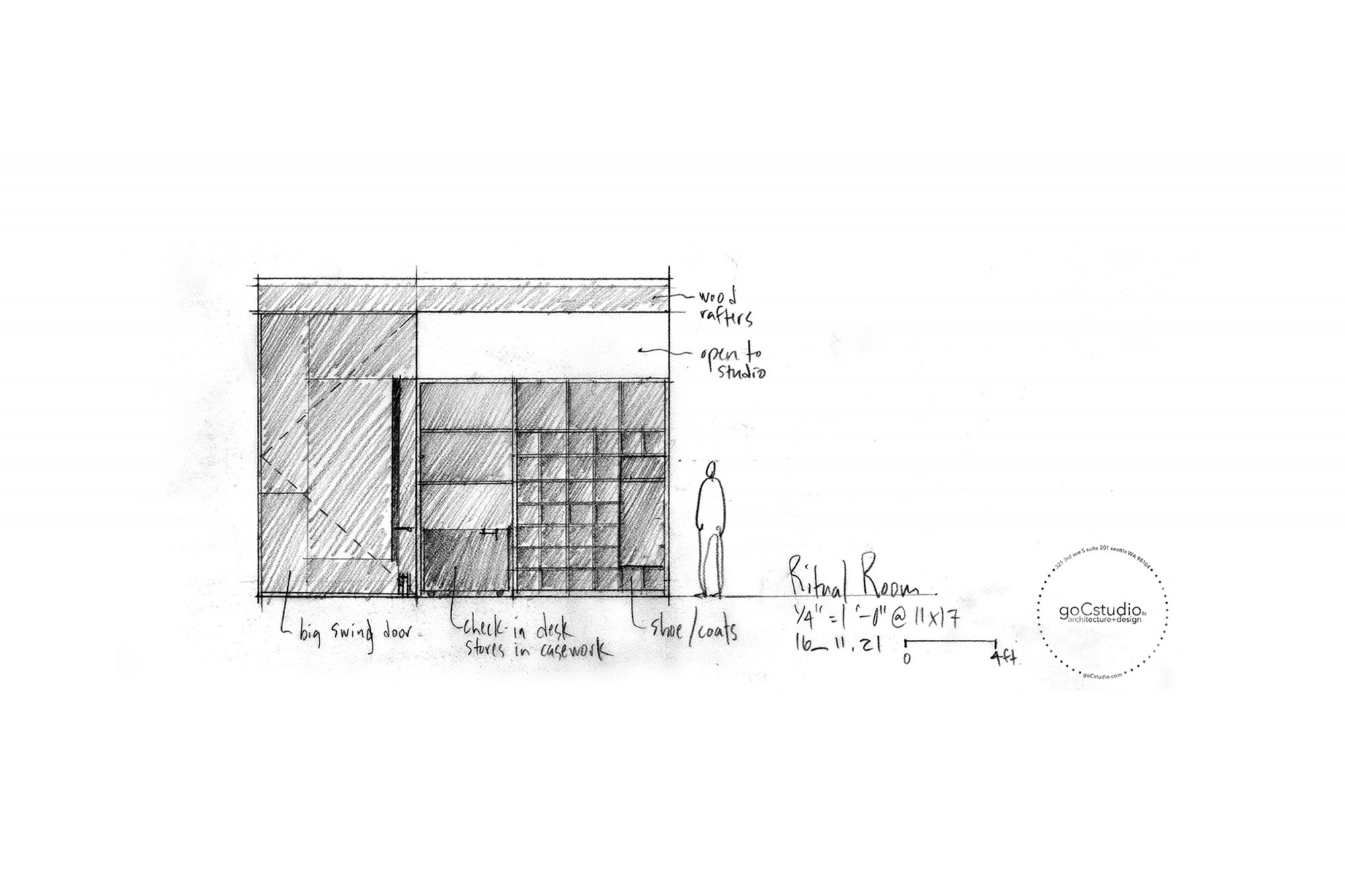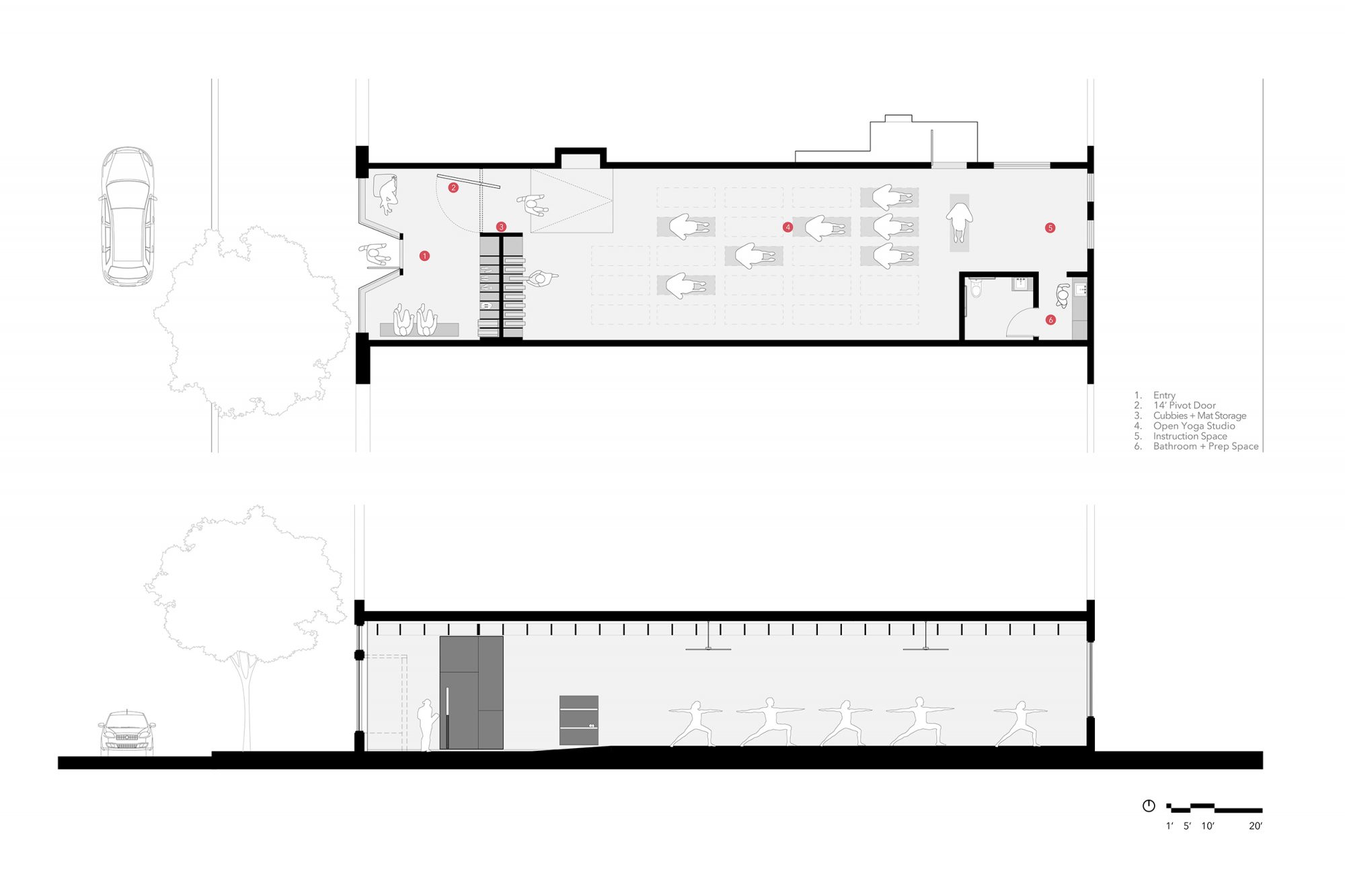 RITUAL ROOM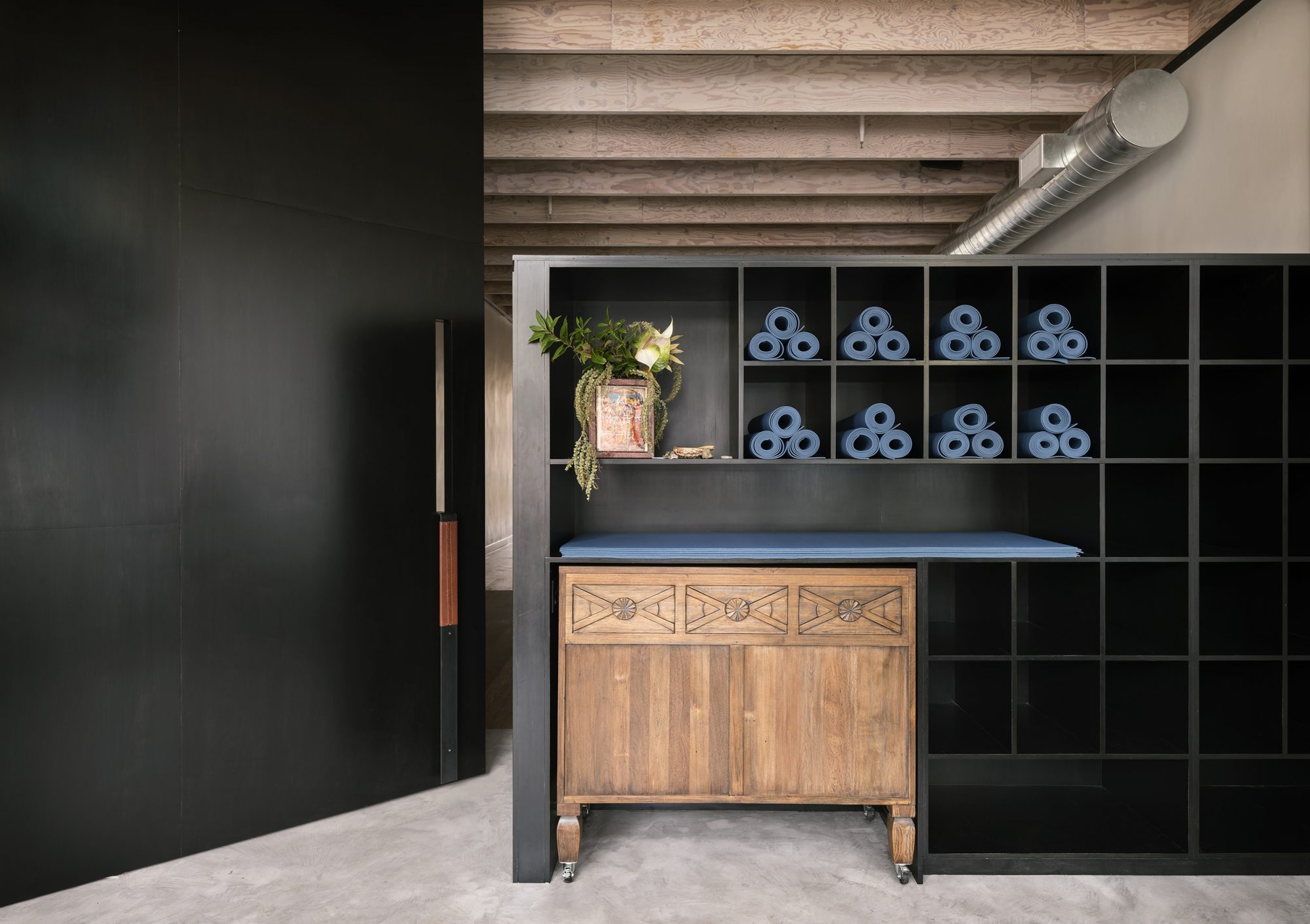 A restrained material palette and singular treatment to the ceiling plane offers a calm atmosphere for this yoga studio.
ARCHITECTURE TEAM
Gentry / O'Carroll
Ben Kruse
STRUCTURAL ENGINEER
J Welch Engineering
CONTRACTOR
Thomas Fragnoli
PHOTOGRAPHER
Aaron Leitz Photography
Building on the success of the original Ritual House of Yoga which was the client's first yoga studio to open two doors down from this space, GO'C designed a second space located in the same existing building to accommodate additional yoga classes and larger events. The existing space required a complete gutting of the interior and some rebuilding of existing exterior walls due to weather damage over the decades.

Inhabiting a 1909 historic masonry building in Seattle's vibrant Capitol Hill neighborhood, the weathered brick exterior storefront of Ritual Room, works in contrast to the light modern interior beyond, which spans from street to alley. The introduction of the bleached LVL rafters throughout the space creates a natural rhythm which draws the eye from street to back alley when the large pivot door is open. The rafters are also intrinsic to the lighting design; LED strips run the length of the rafters, pointed toward the ceiling to create a gentle glow ideal for inducing a meditative state. The rafters also accommodate structural load and can be used for aerial yoga as well as for hanging display racks in the entry. In contrast to the bleached rafters, the large full-height pivot door and storage cabinet are rendered with an ebony stain. These ebony elements divide the public front entry space and the more private studio space beyond. The storage box offers visitors cubbies for their belongings on the street side and all the elements to support yoga classes on the studio side. Ritual Room's large open space beyond accommodates classes of up to 40 people and provides a flexible space for gathering and events.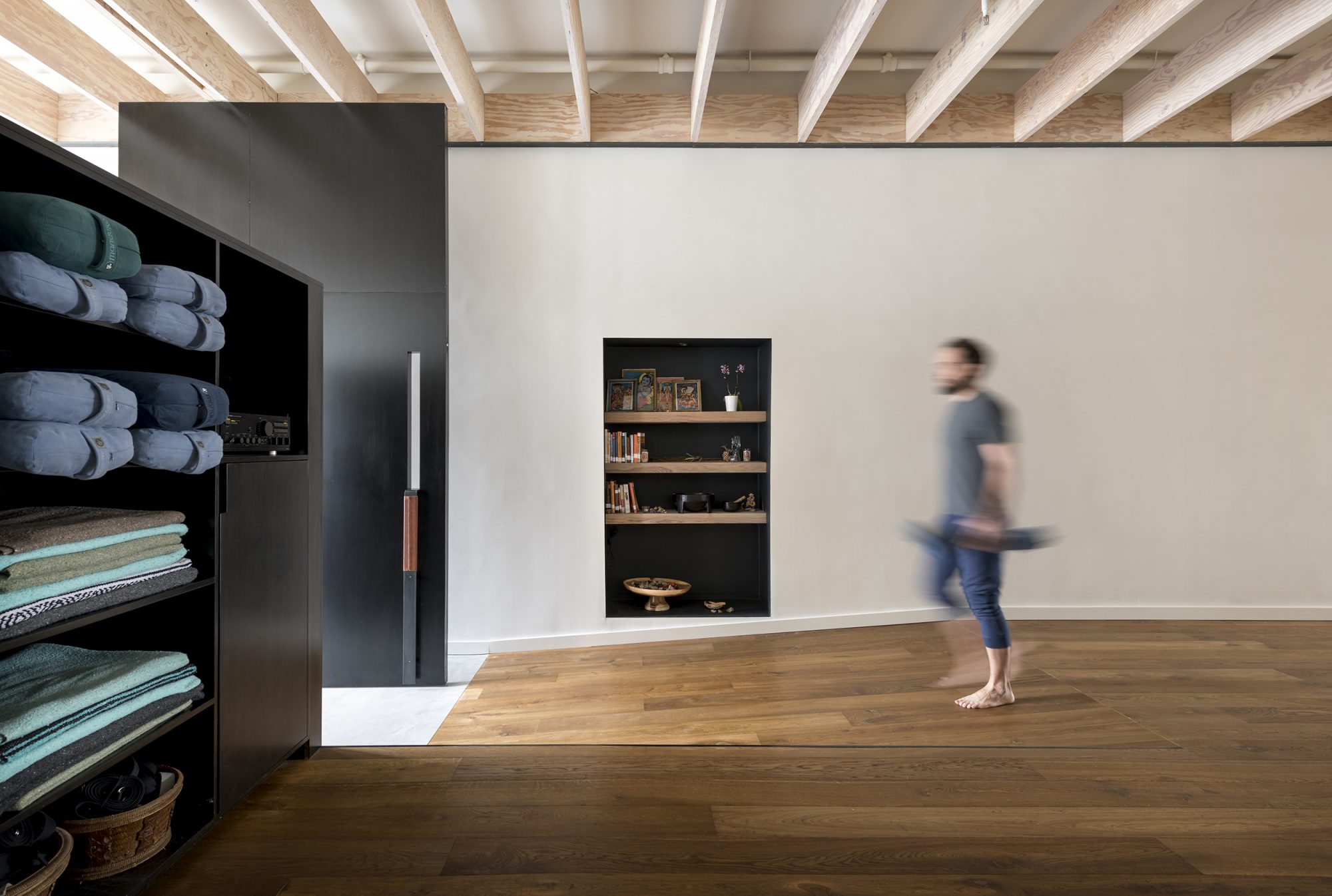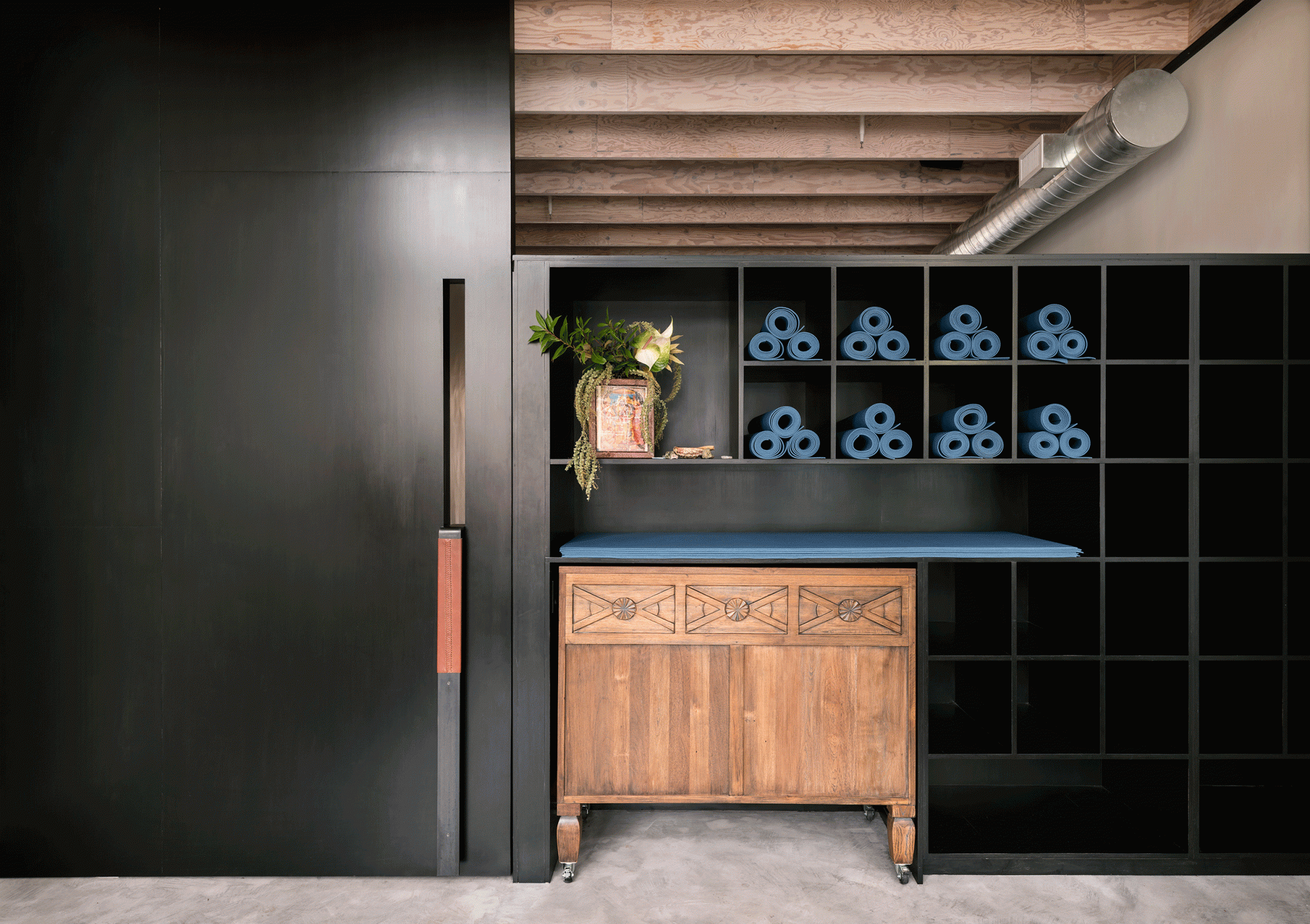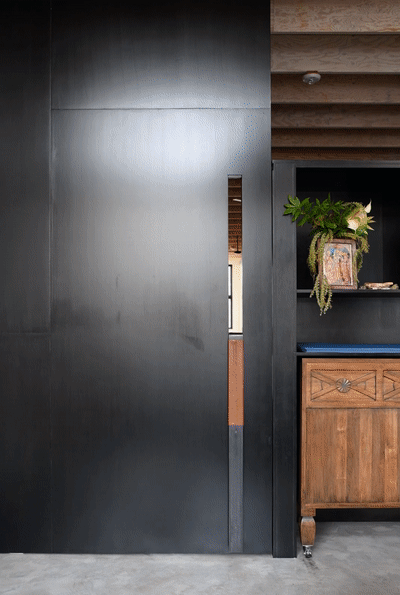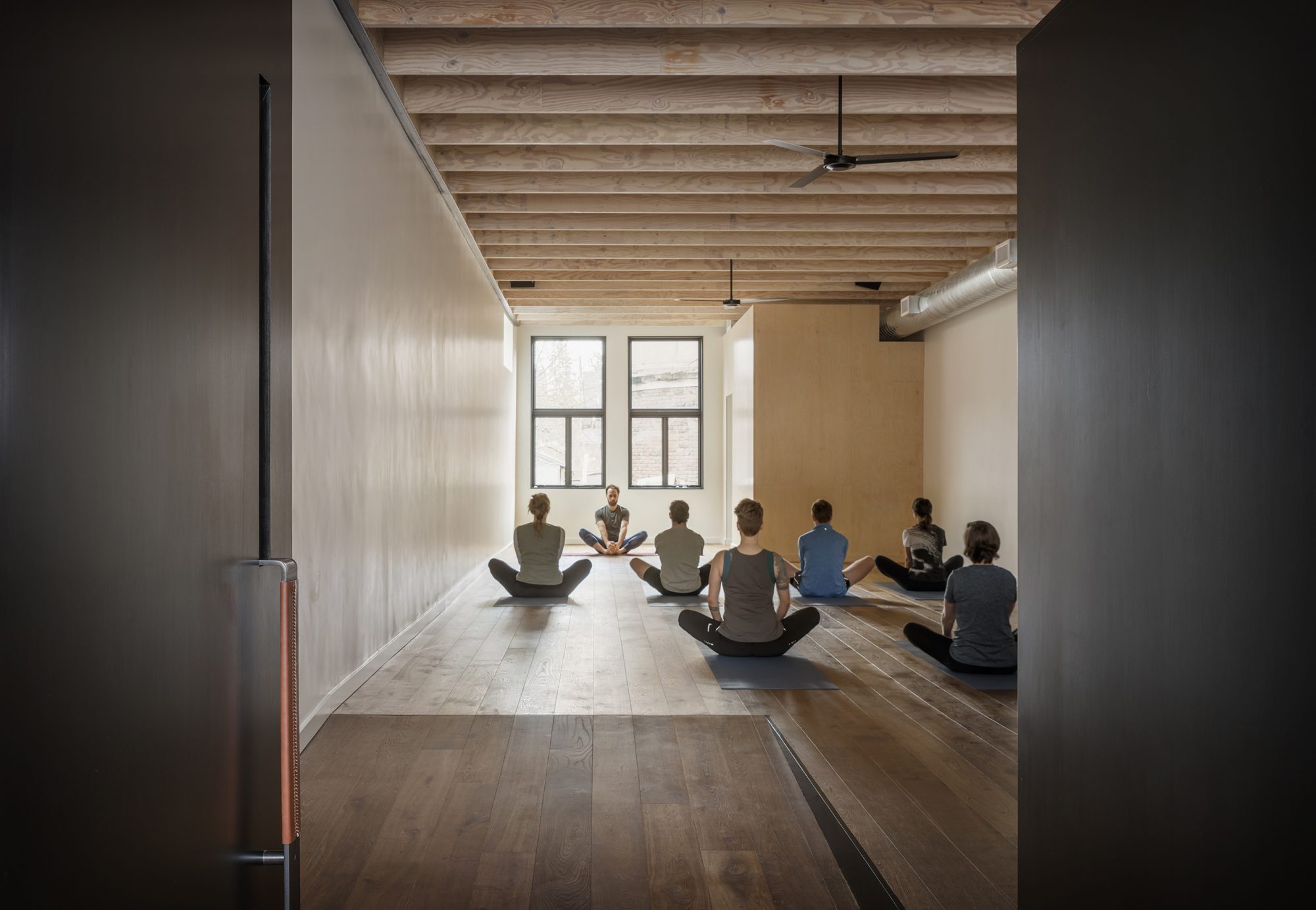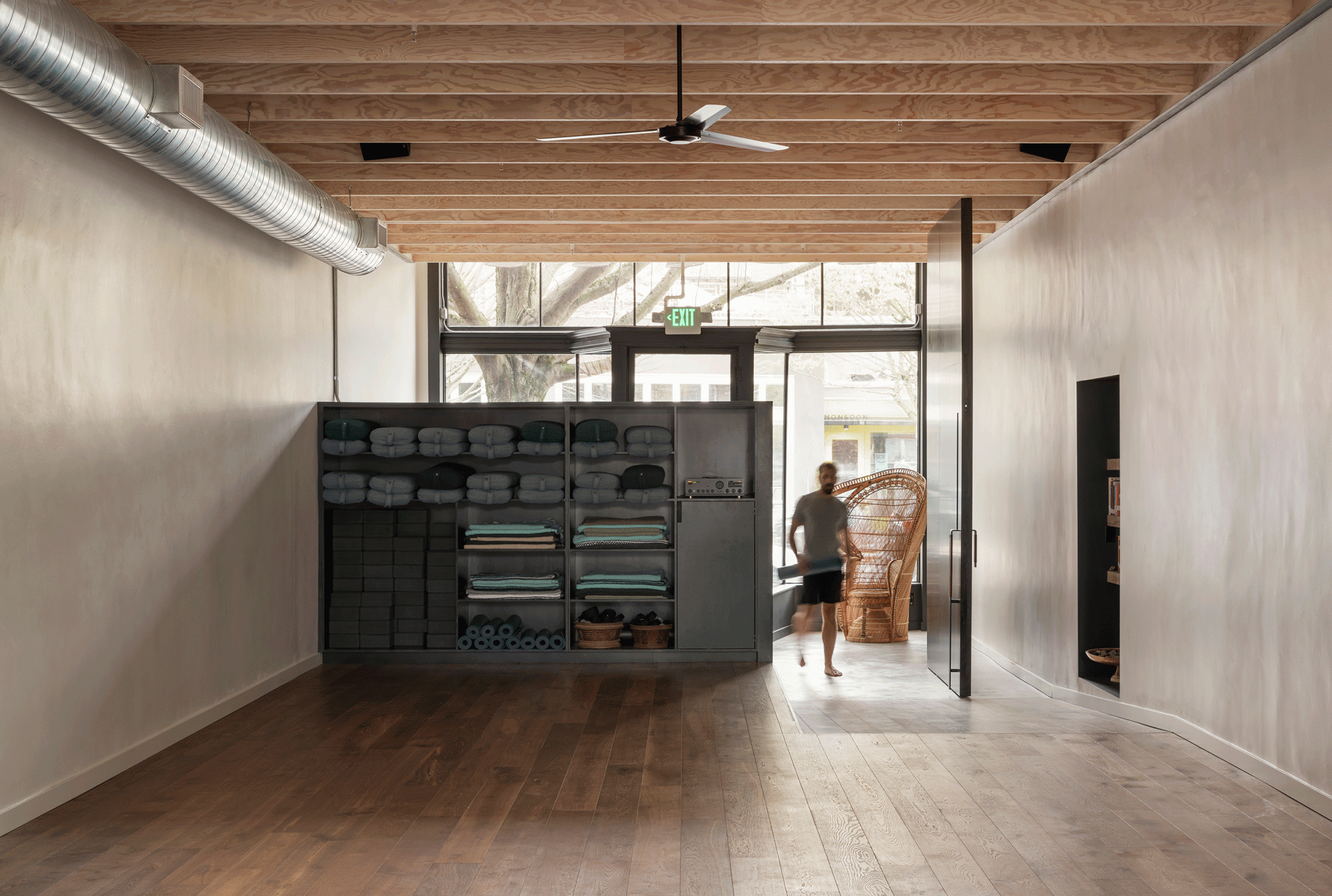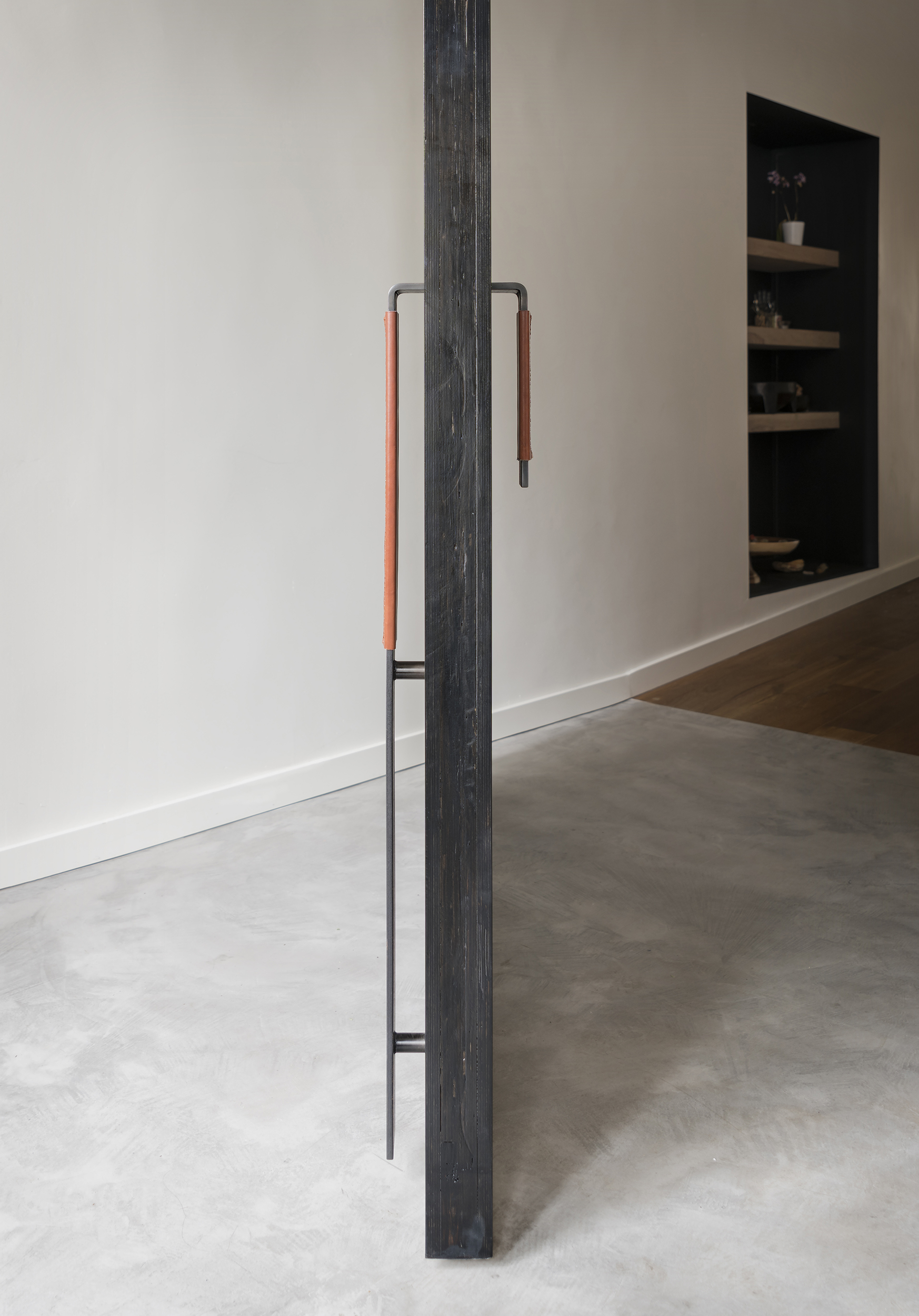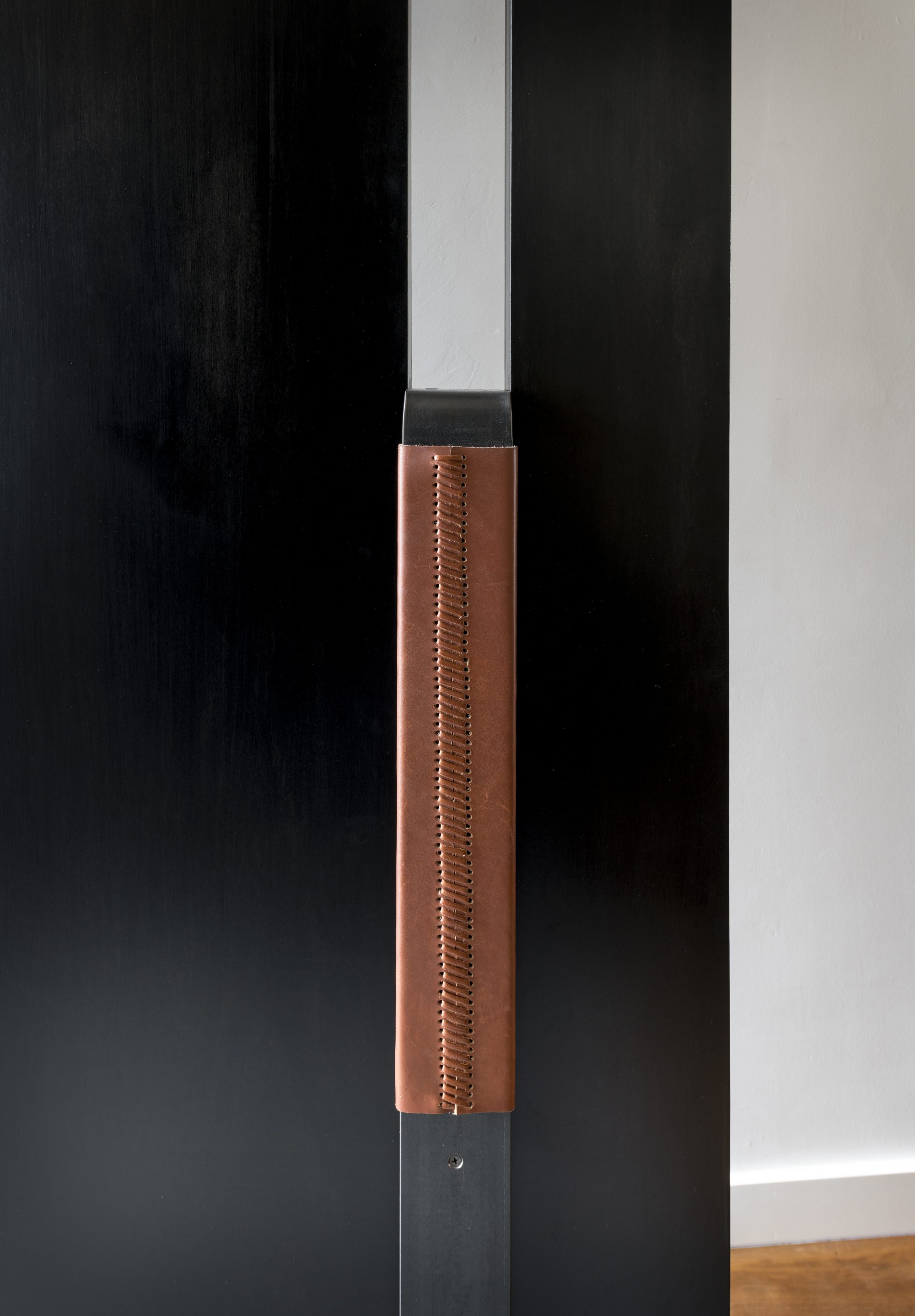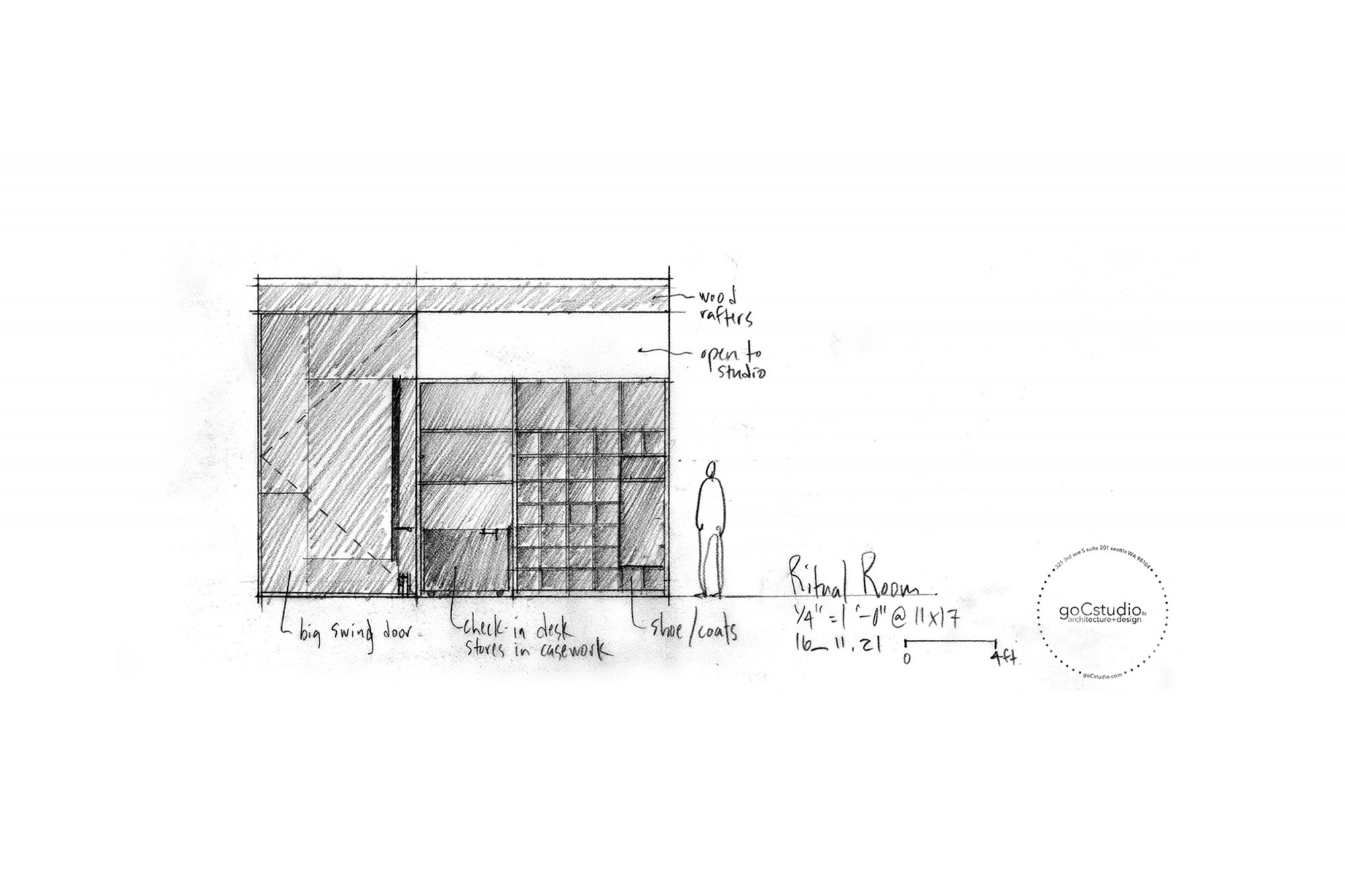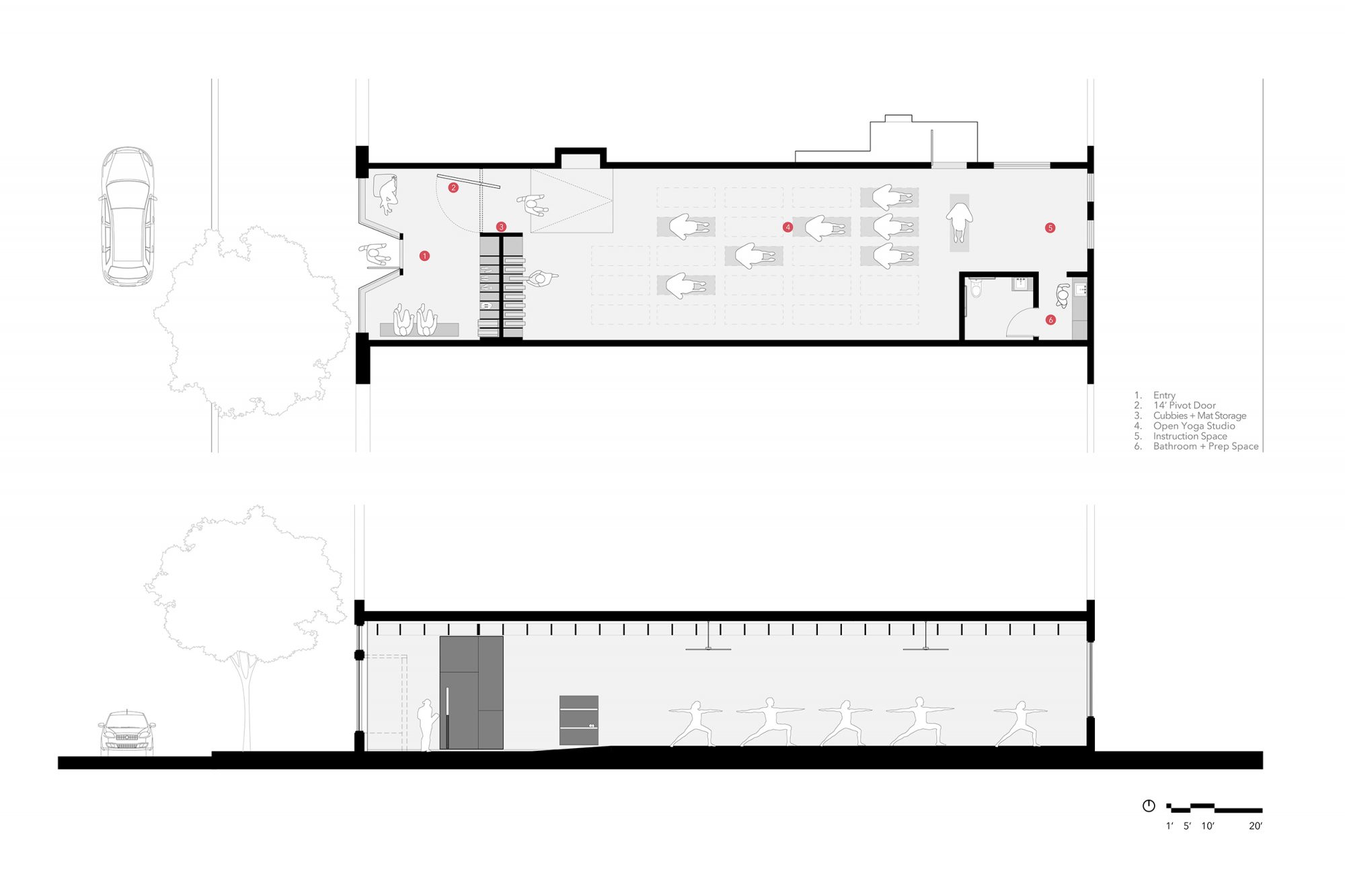 ARCHITECTURE TEAM
Gentry / O'Carroll
Ben Kruse
STRUCTURAL ENGINEER
J Welch Engineering
CONTRACTOR
Thomas Fragnoli
PHOTOGRAPHER
Aaron Leitz Photography