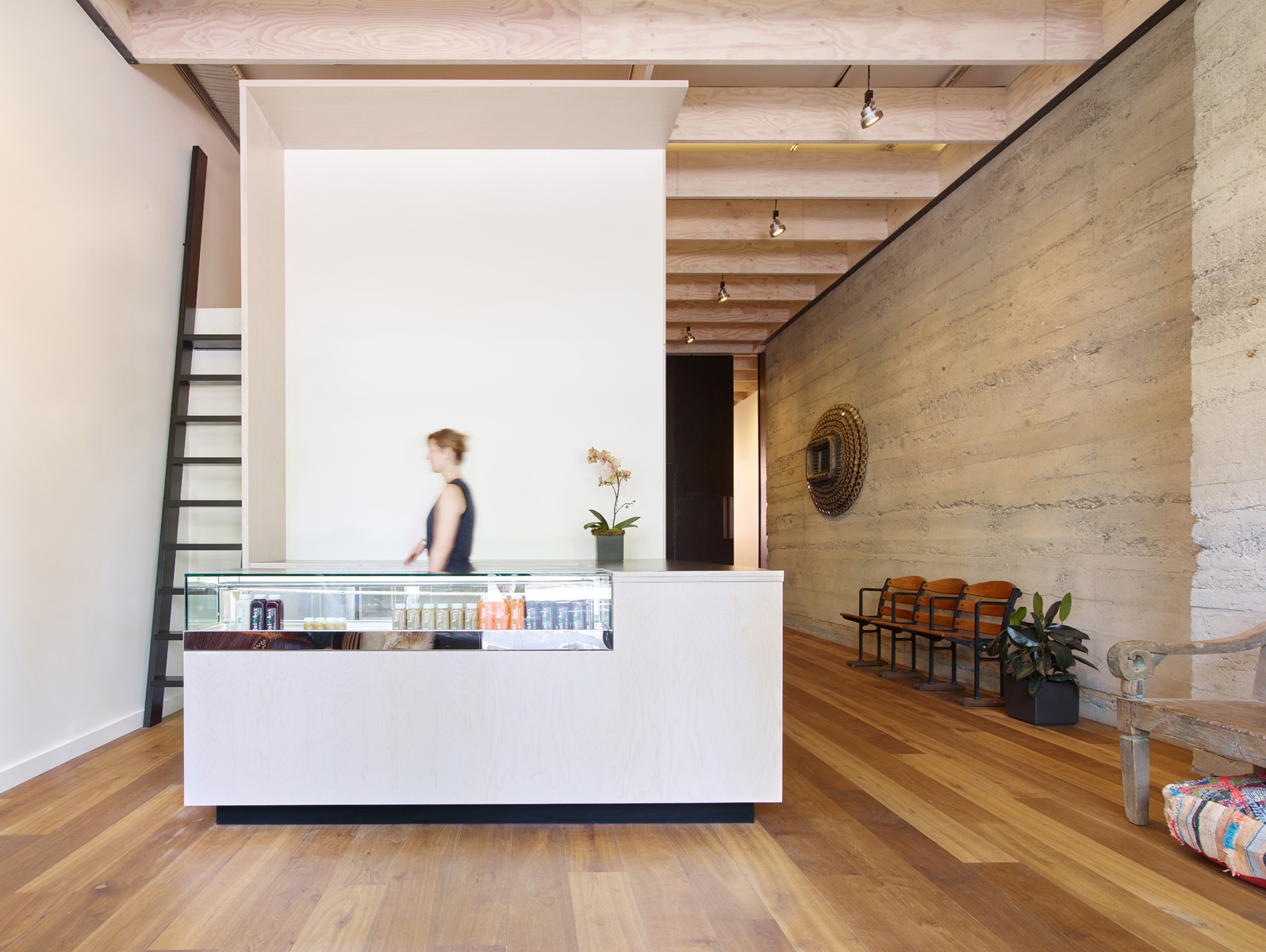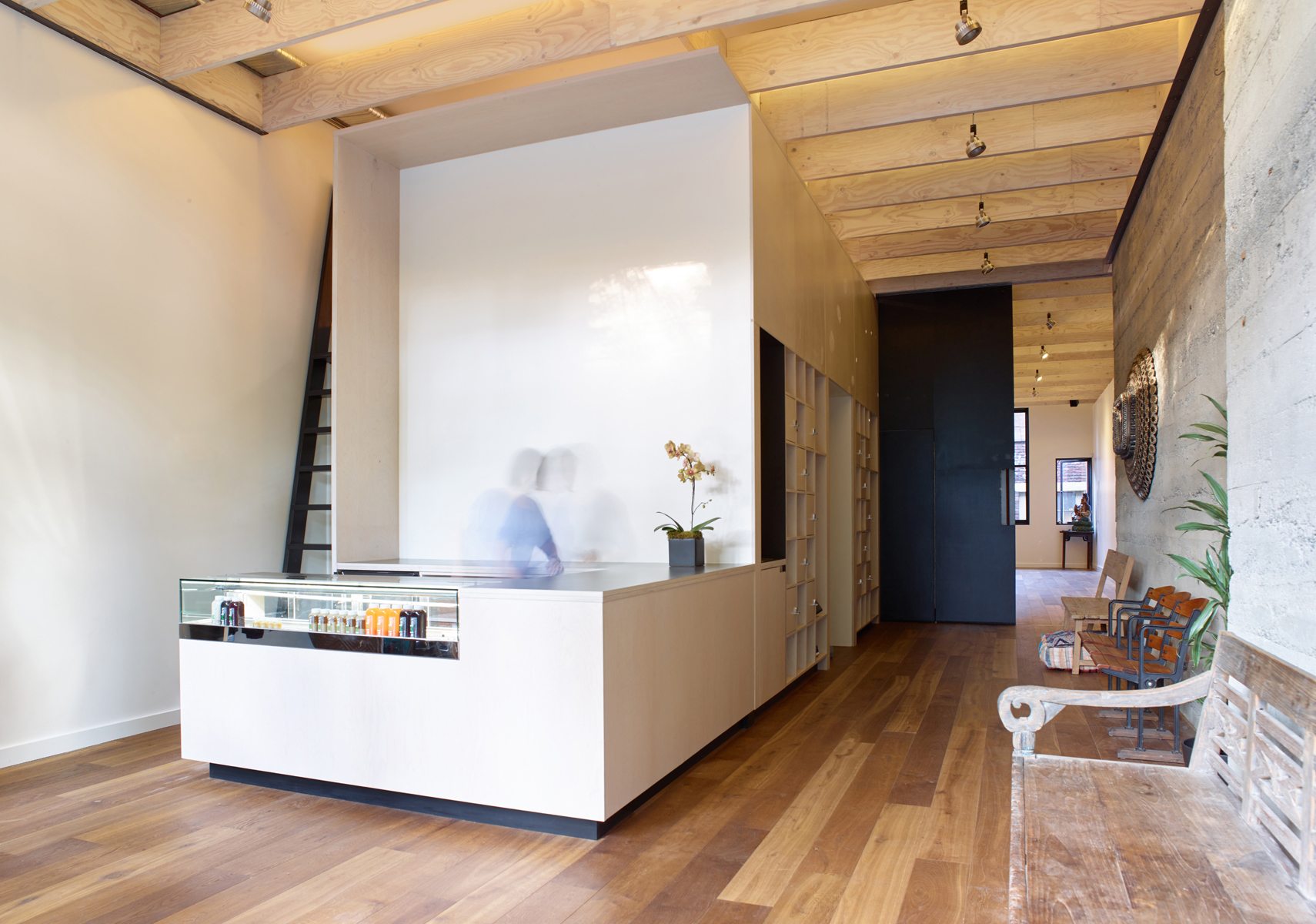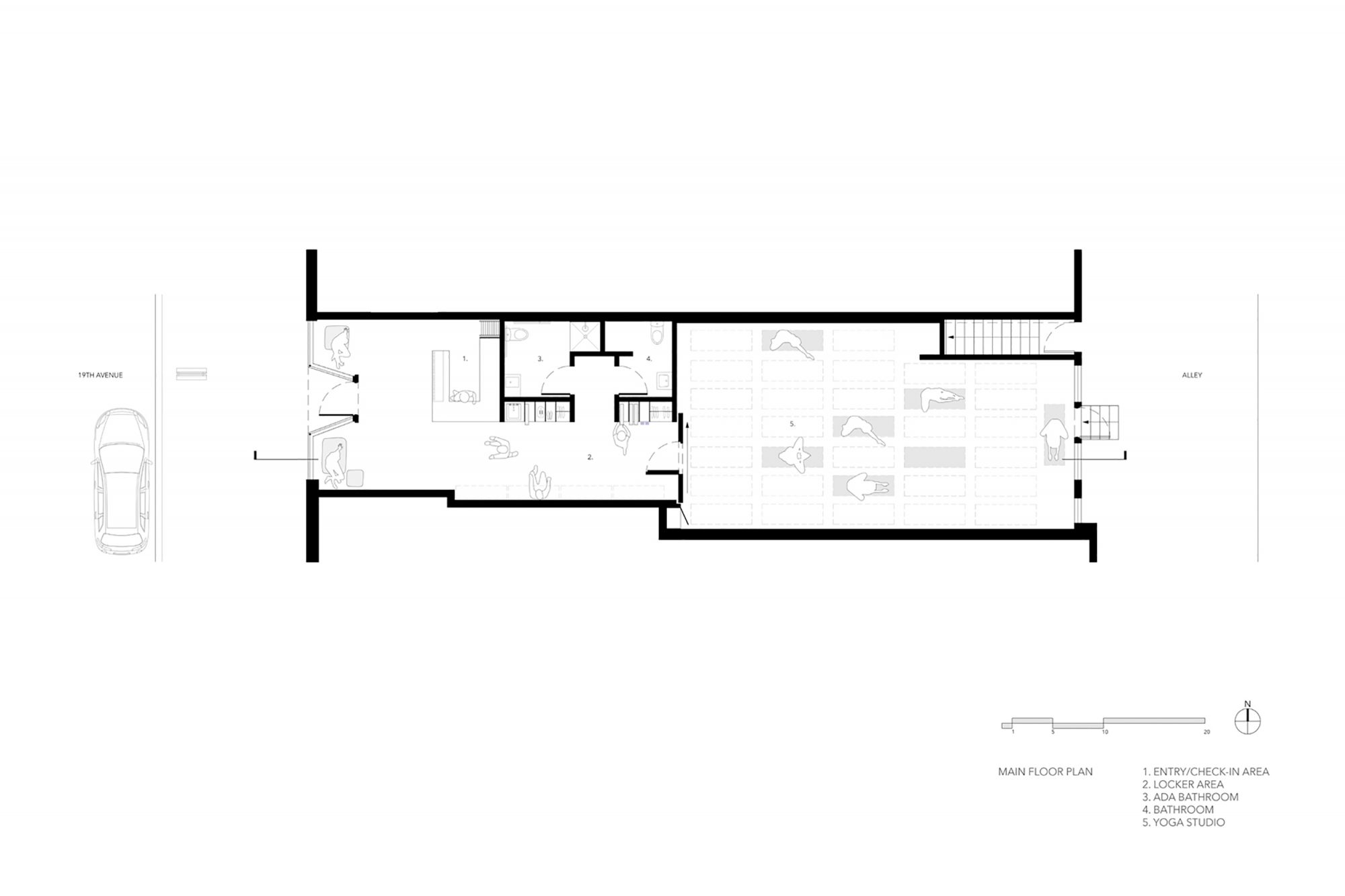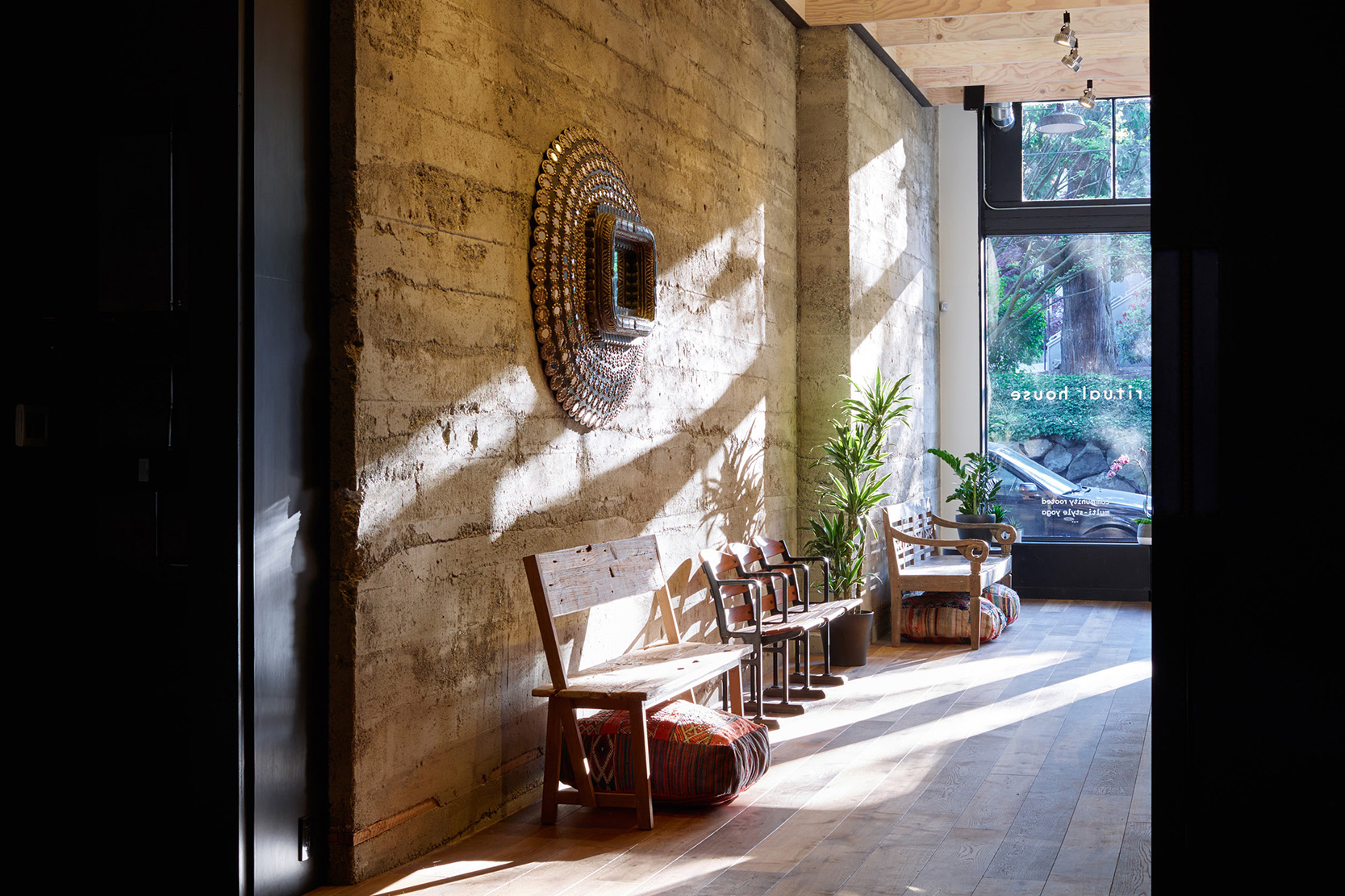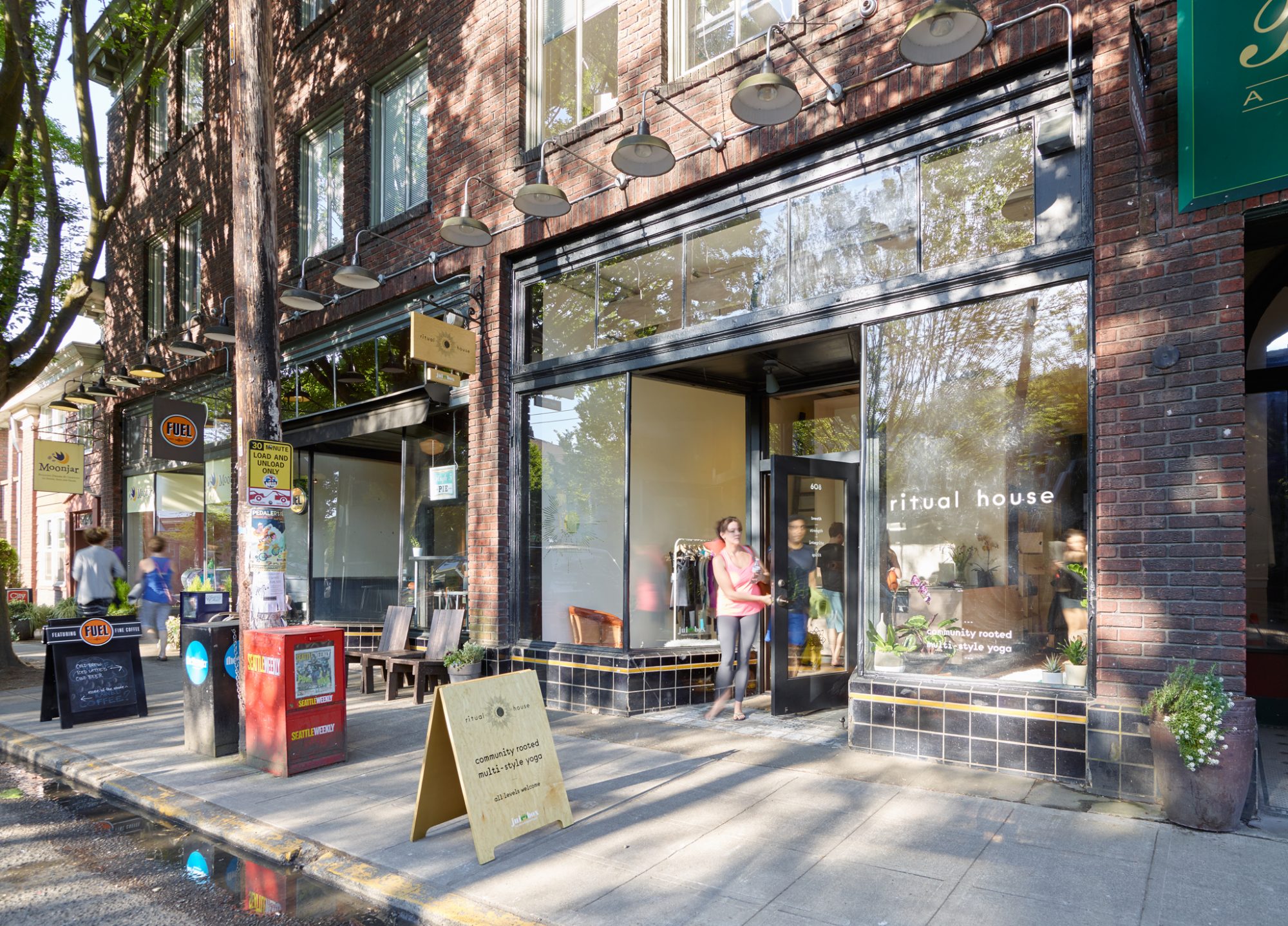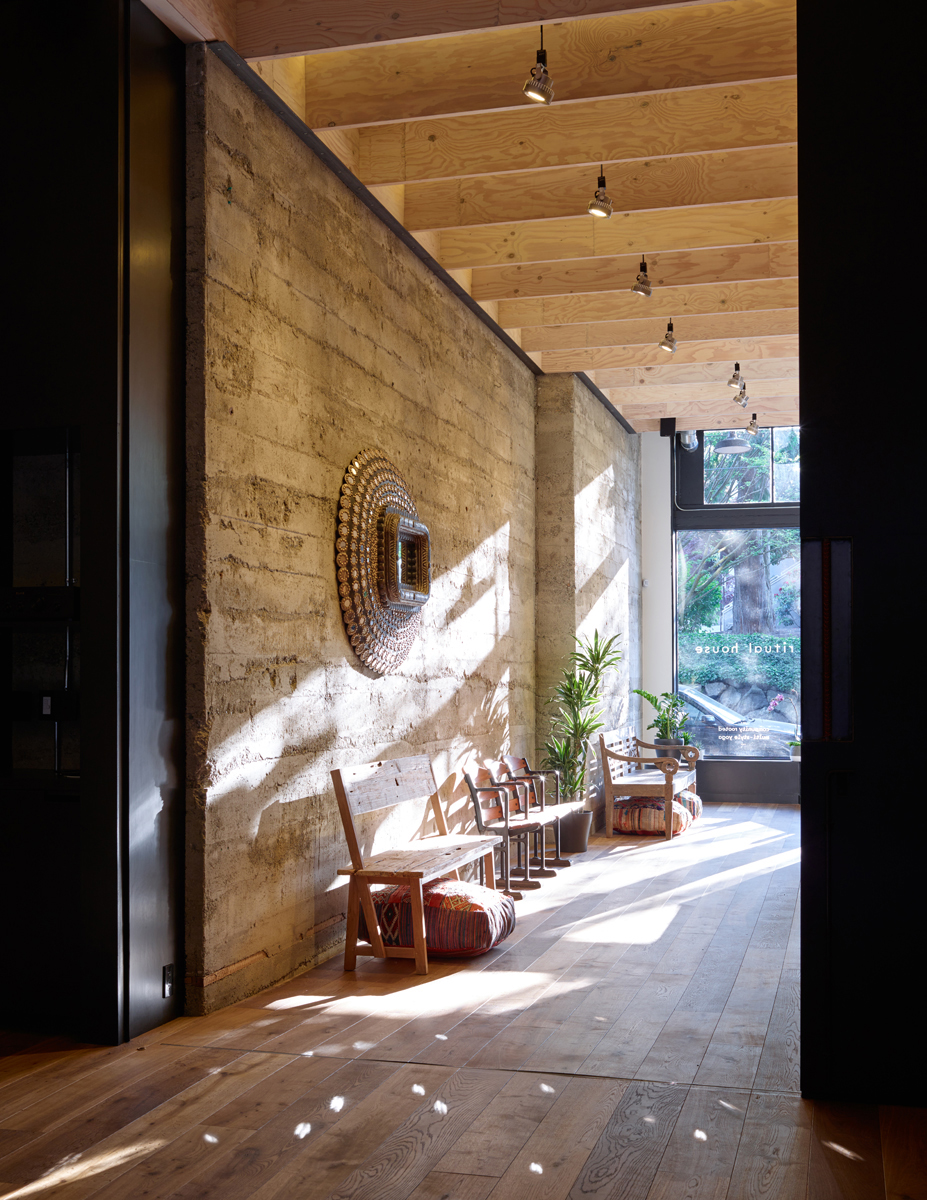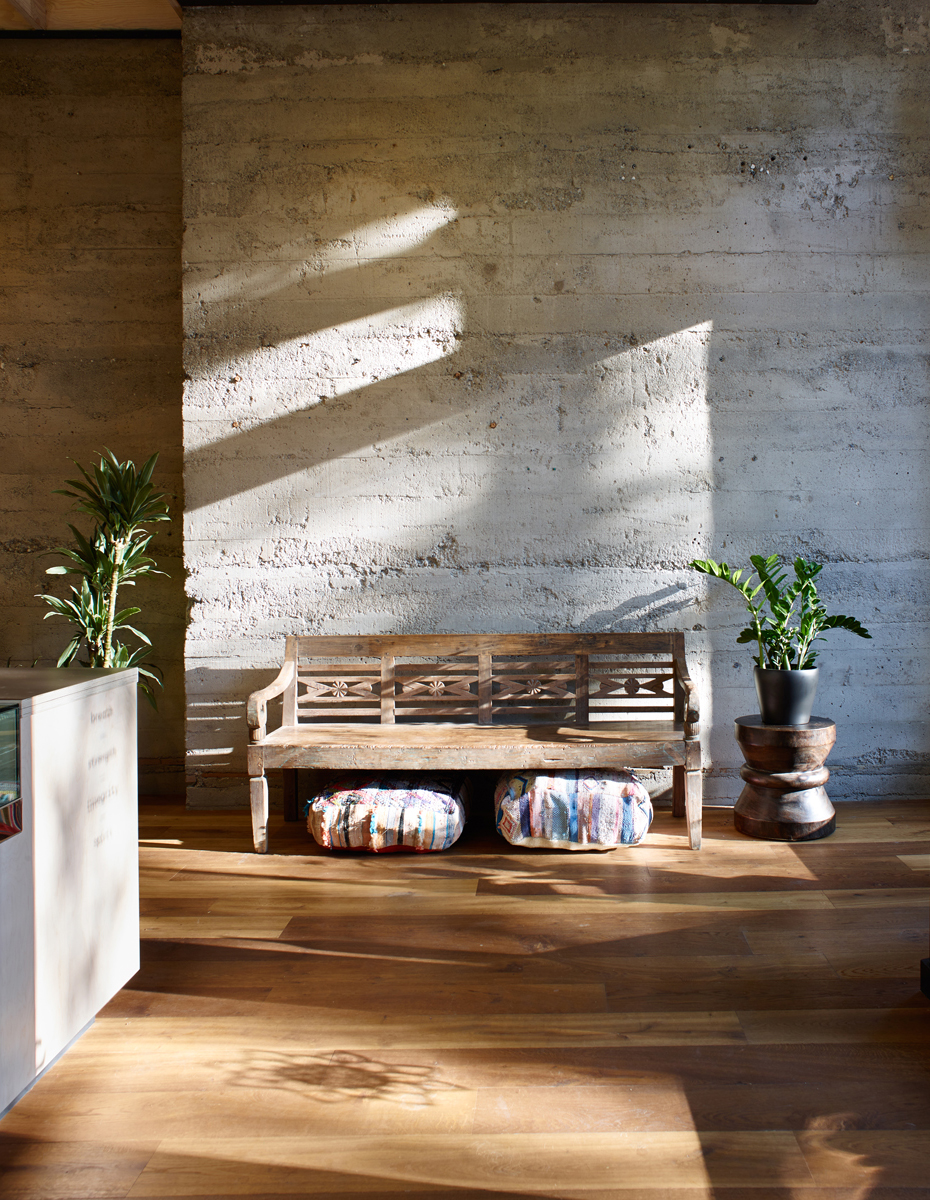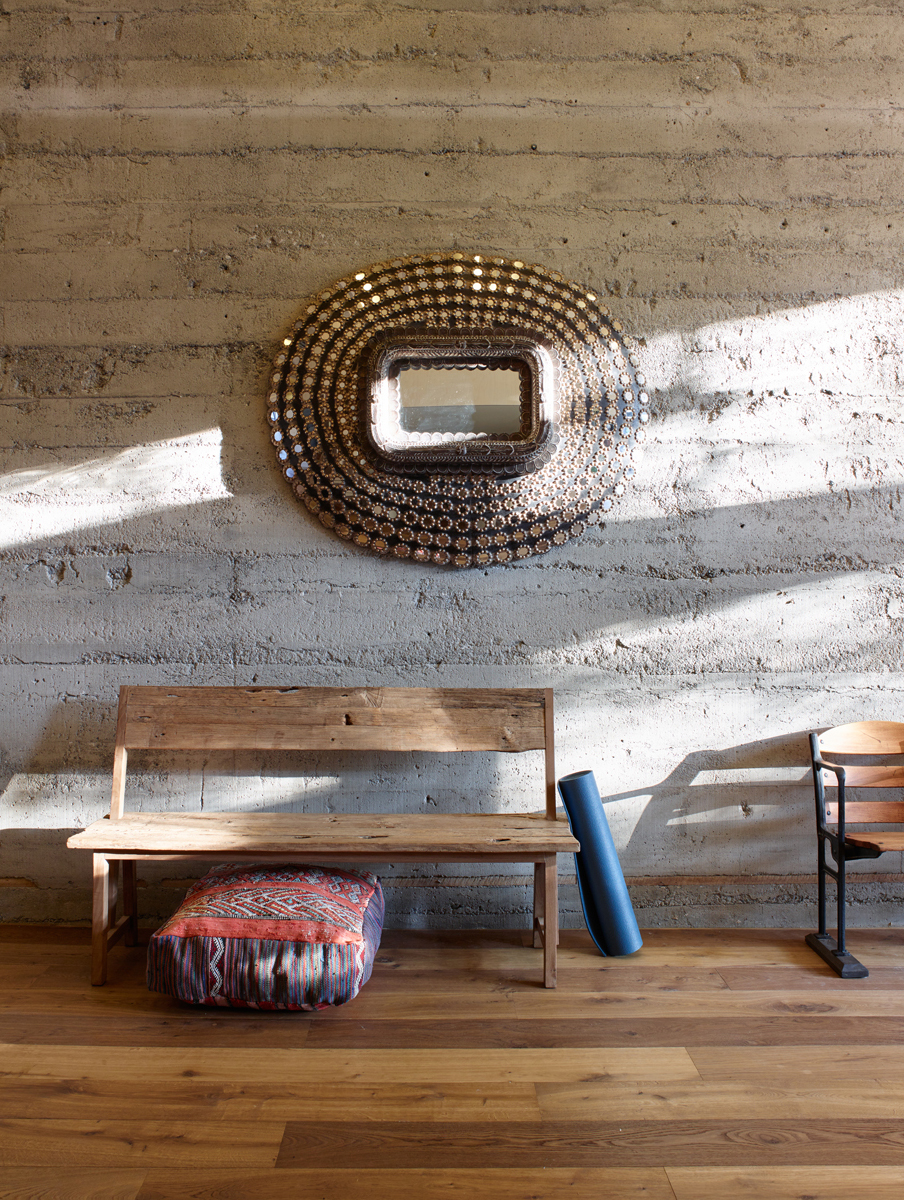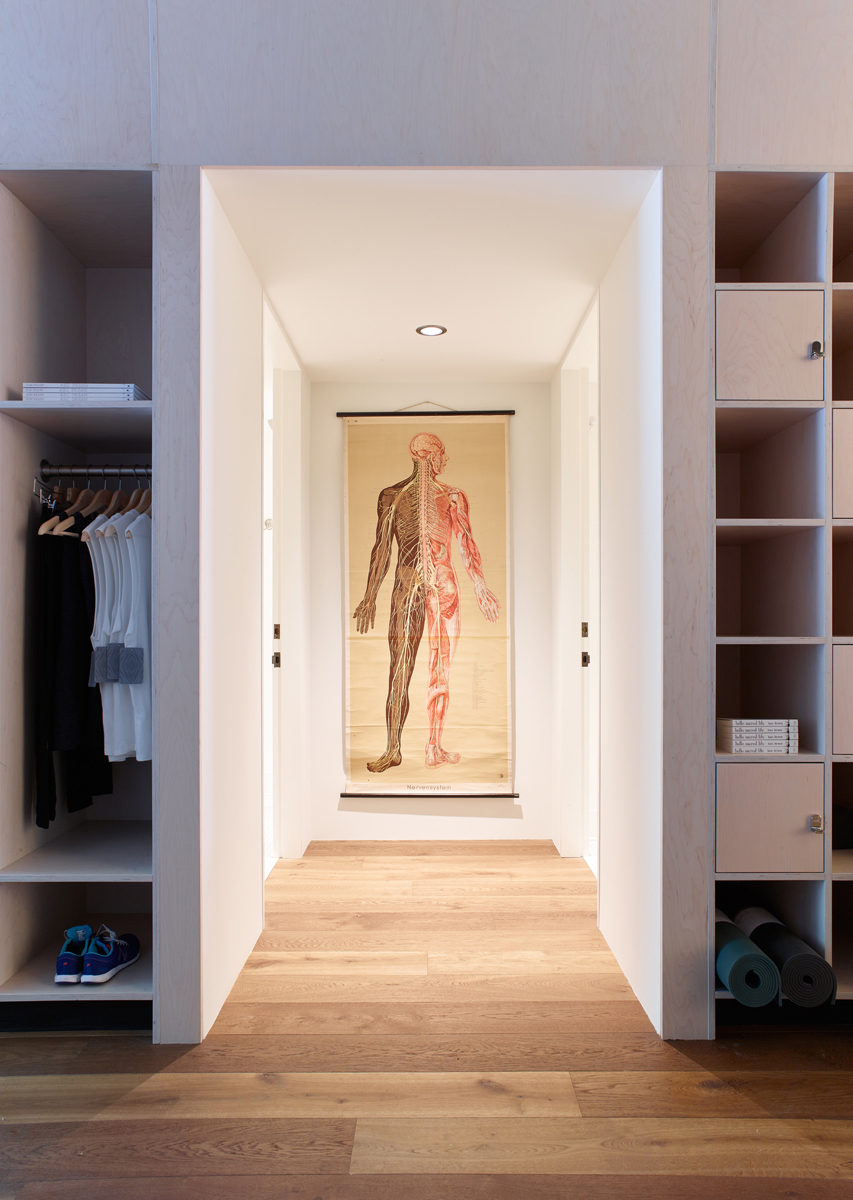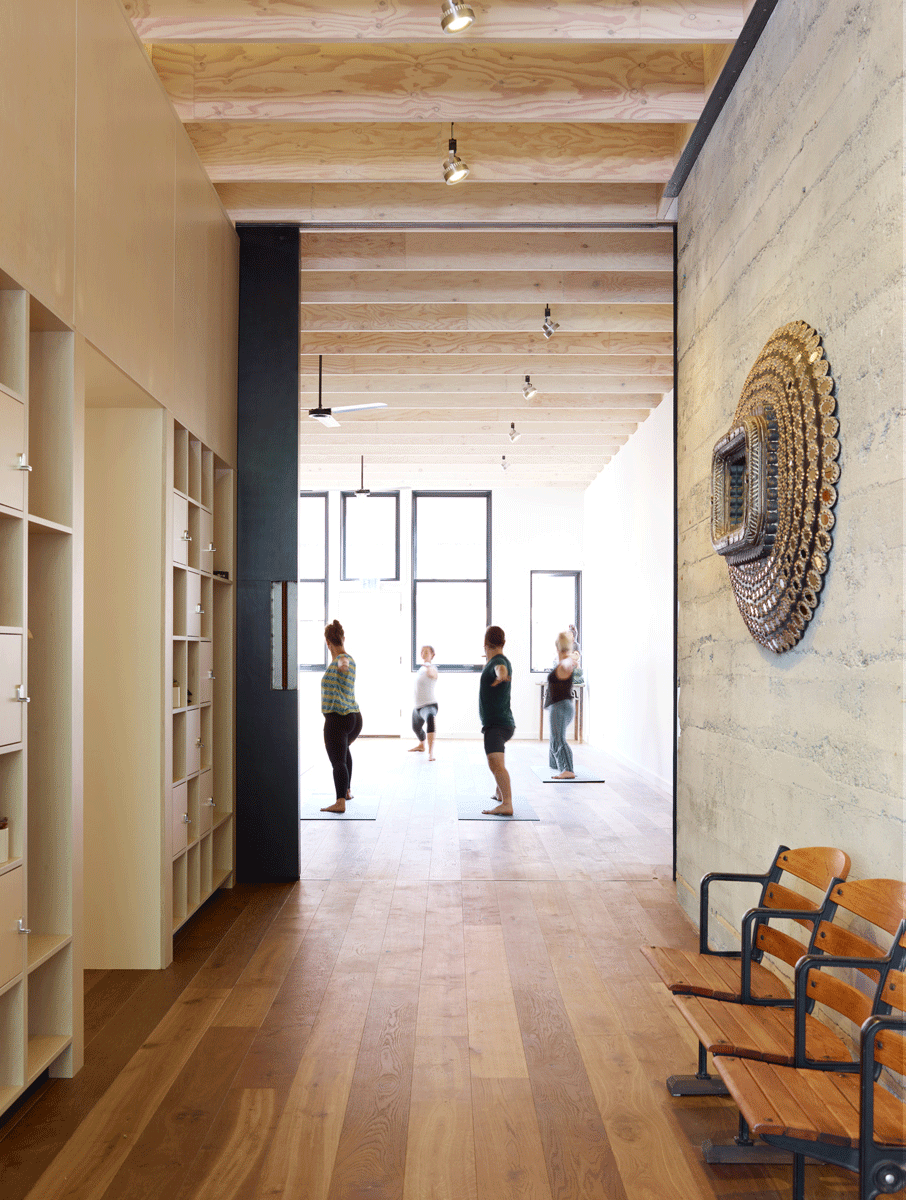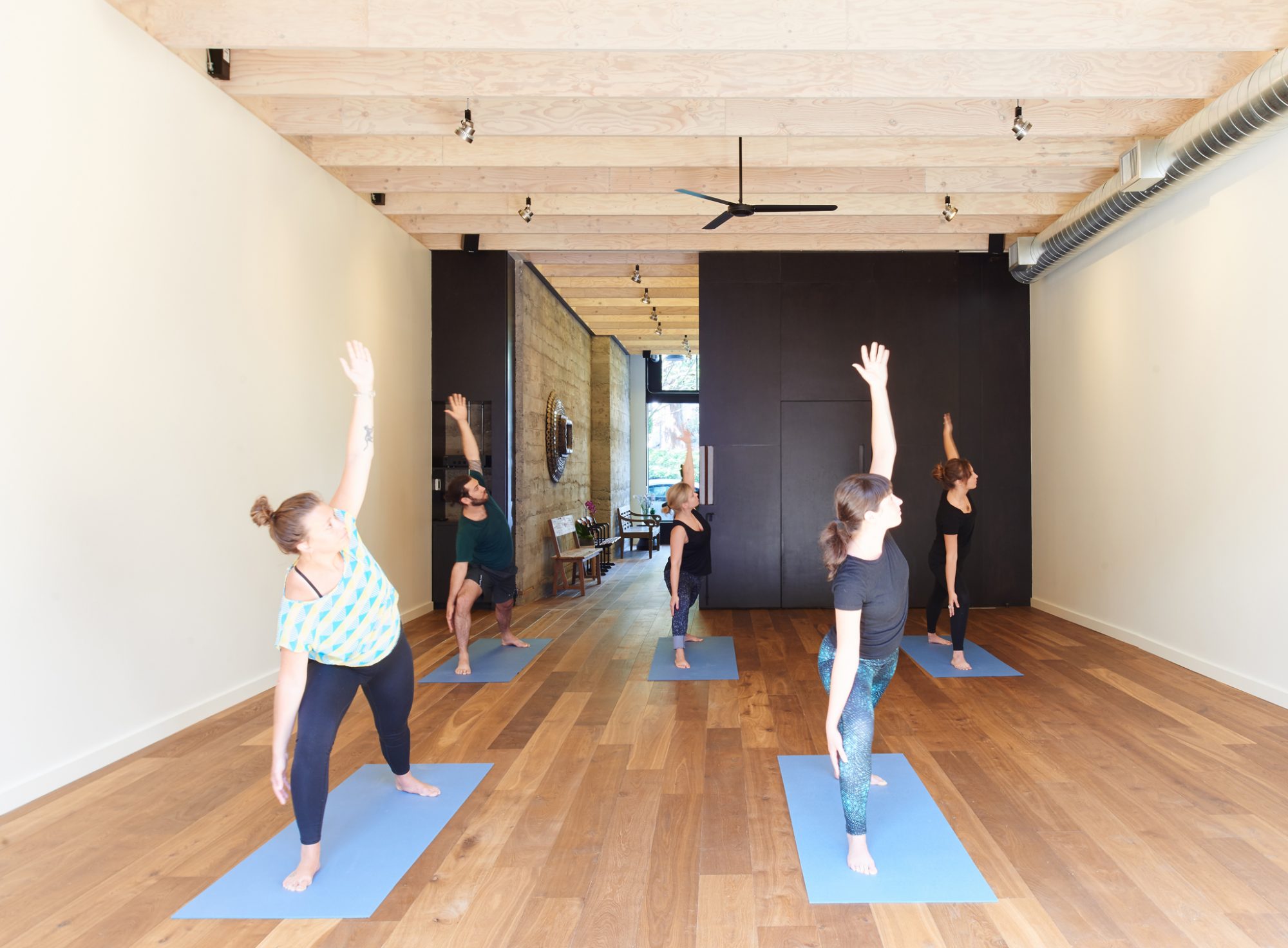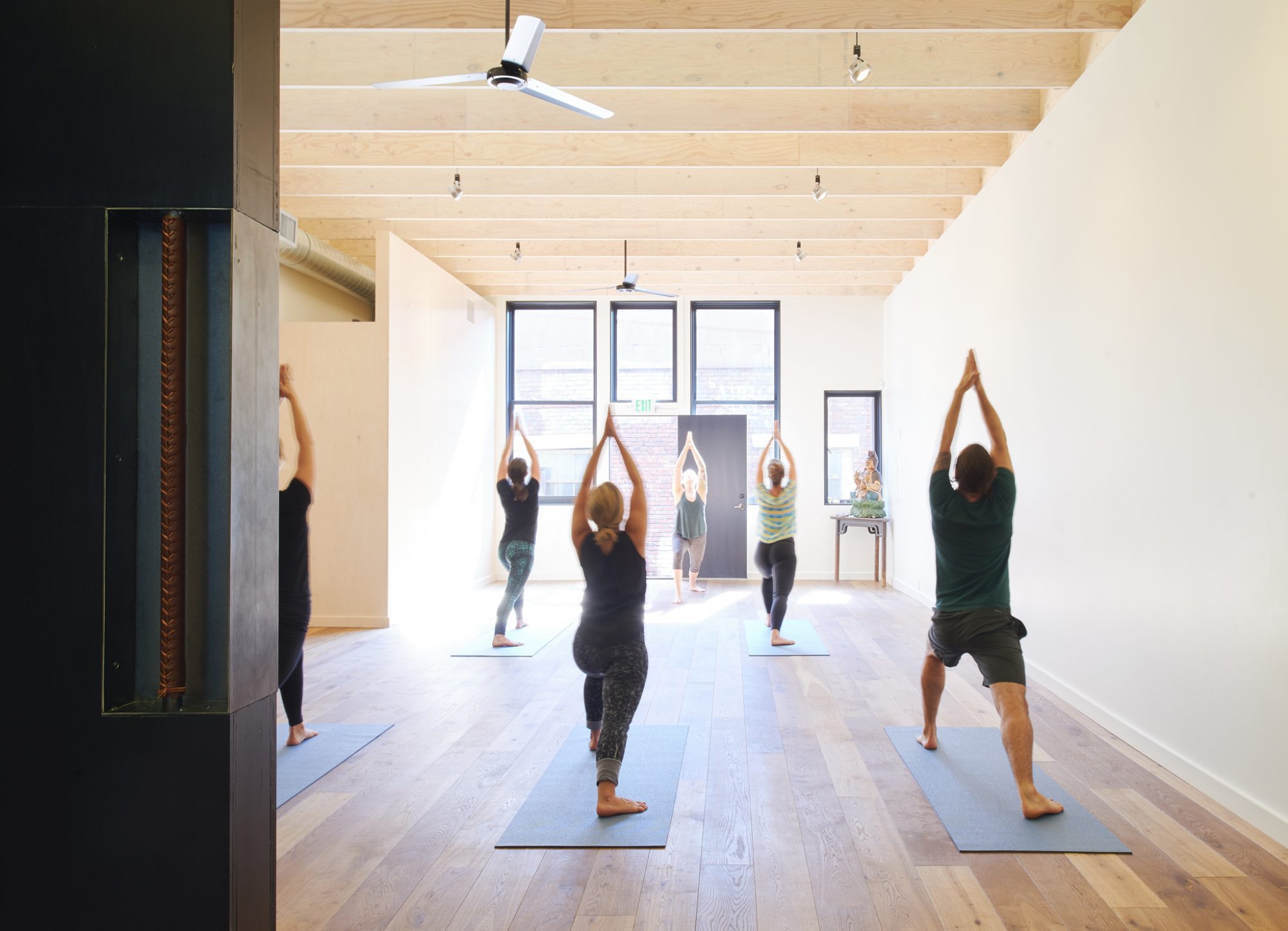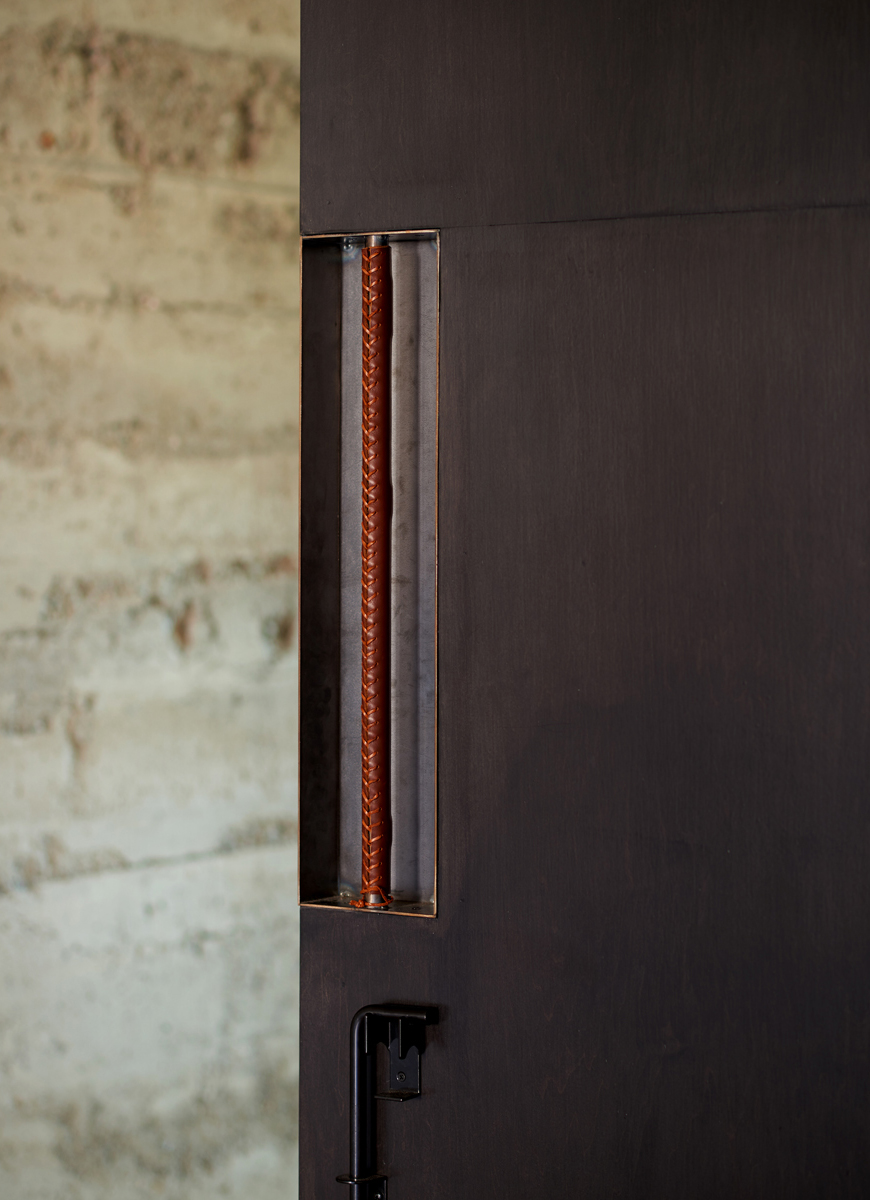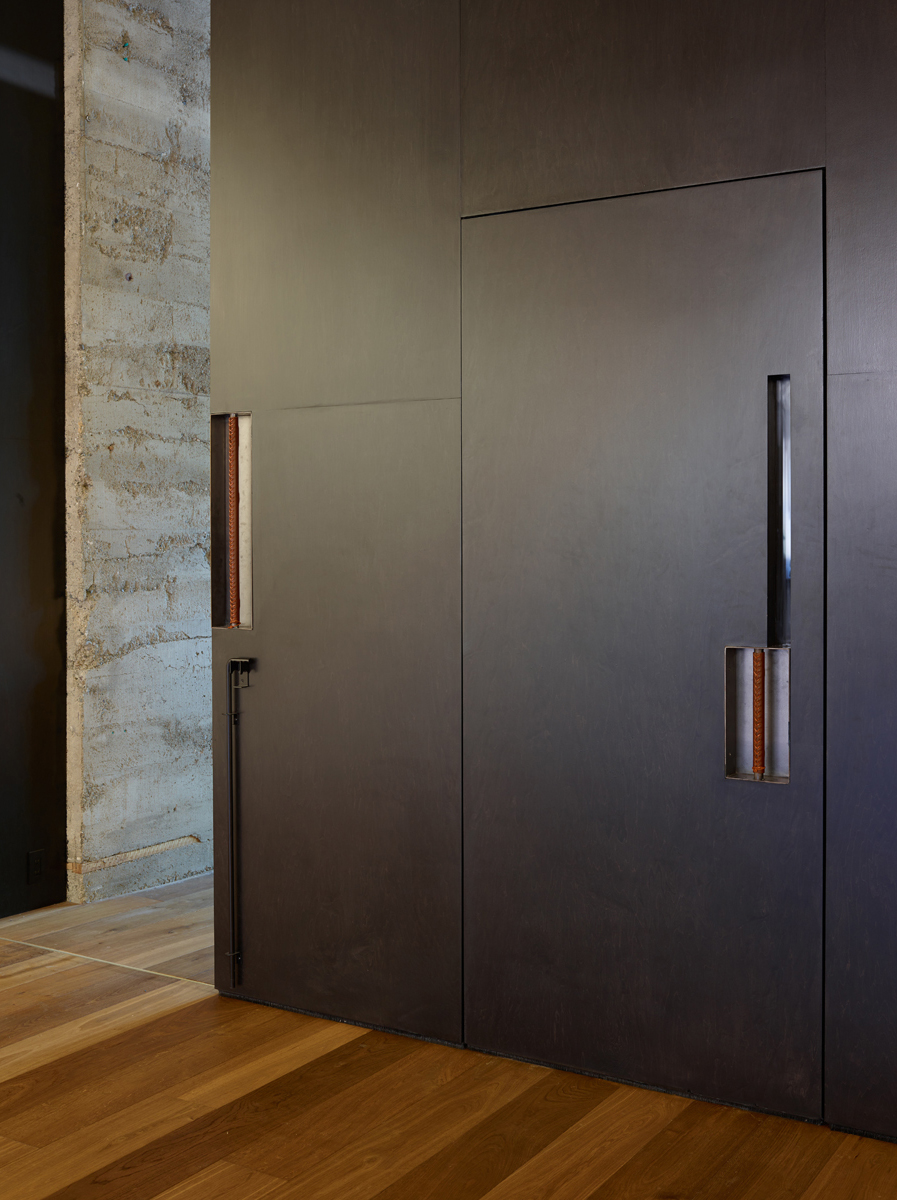 RITUAL HOUSE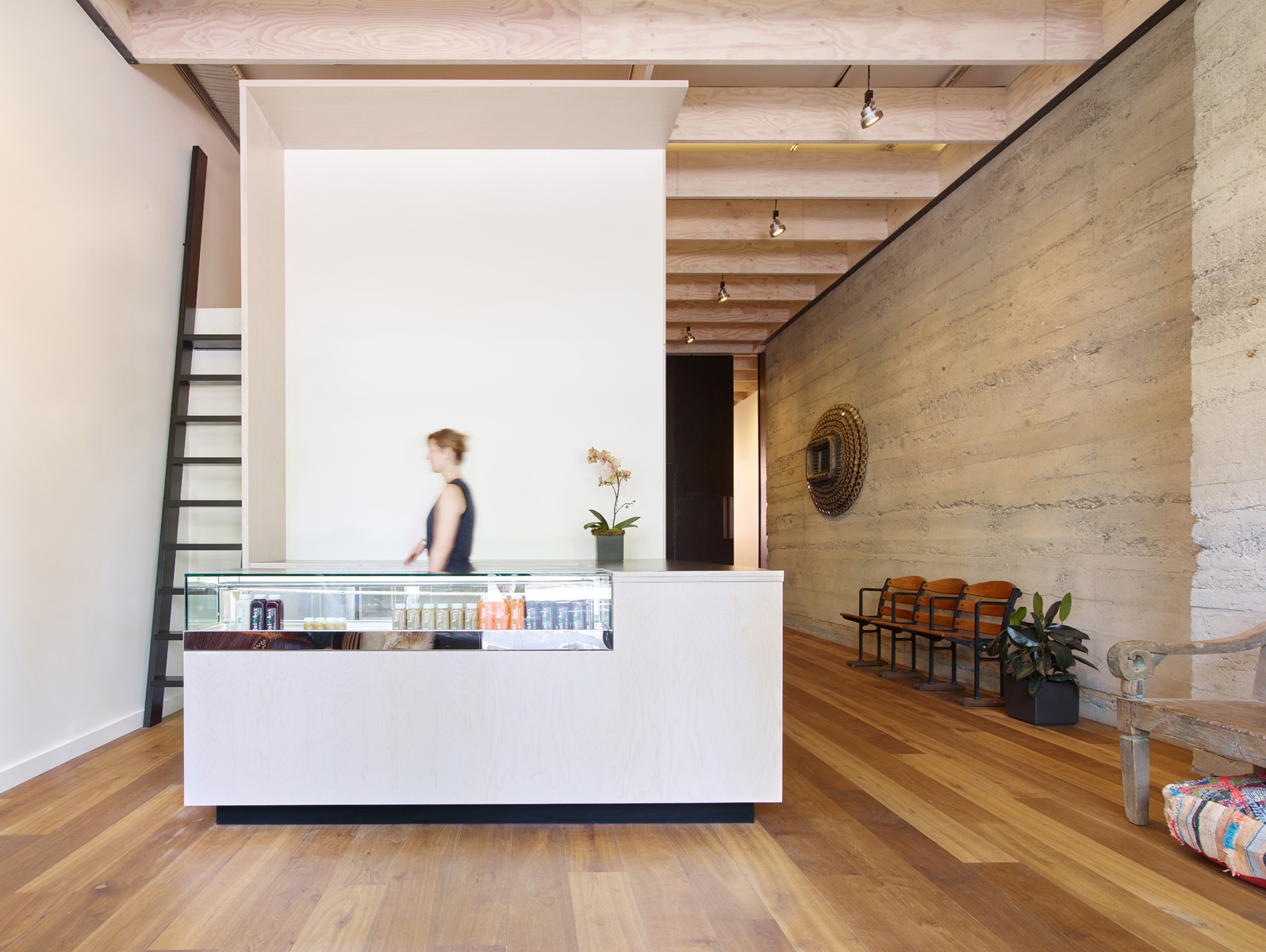 Renovations to this century-old building reveal a beautiful board-formed concrete wall buried under layers of paint and plaster.
ARCHITECTURE TEAM
Gentry / O'Carroll
STRUCTURAL ENGINEER
J Welch Engineering
LIGHTING DESIGNER
Megan Strawn, Coruscate Lighting Consulting
CONTRACTOR
Thomas Fragnoli
Inhabiting a 1909 historic masonry building in Seattle's vibrant Capitol Hill neighborhood, Ritual House is amongst a number of new businesses making 19th Avenue East their home. The weathered brick storefront of Ritual House, works in contrast to the light modern interior beyond, which spans from street to alley.

The space was an open plan with a simple brief; a 40+ person yoga studio, two changing rooms, check-in desk, retail and space for transitioning between classes. The division of a long narrow space called for a creative solution to fulfill the owners requirements. The insertion of a central organizing structure allows for separation of the studio space and front of house, with a large sliding wall on its east face. This plywood box incorporates the new programmatic elements while simultaneously managing the circulation of the space which peaks and troughs throughout the day. The plywood box hovers between the exposed LVL wood rafters above and oak floors below and incorporates a built in wall of custom storage cubes on its south side.

A century old board-formed, cast-in-place concrete wall was revealed and retained during the construction process. Hand scraped and sandblasted over three days, the beauty of the wall was revealed after being covered by layers of plaster and paint added over the last hundred years. The texture of the concrete catches the western sun and provides balance to the smooth faced plywood casework and painted walls as well as recalling the history of the building.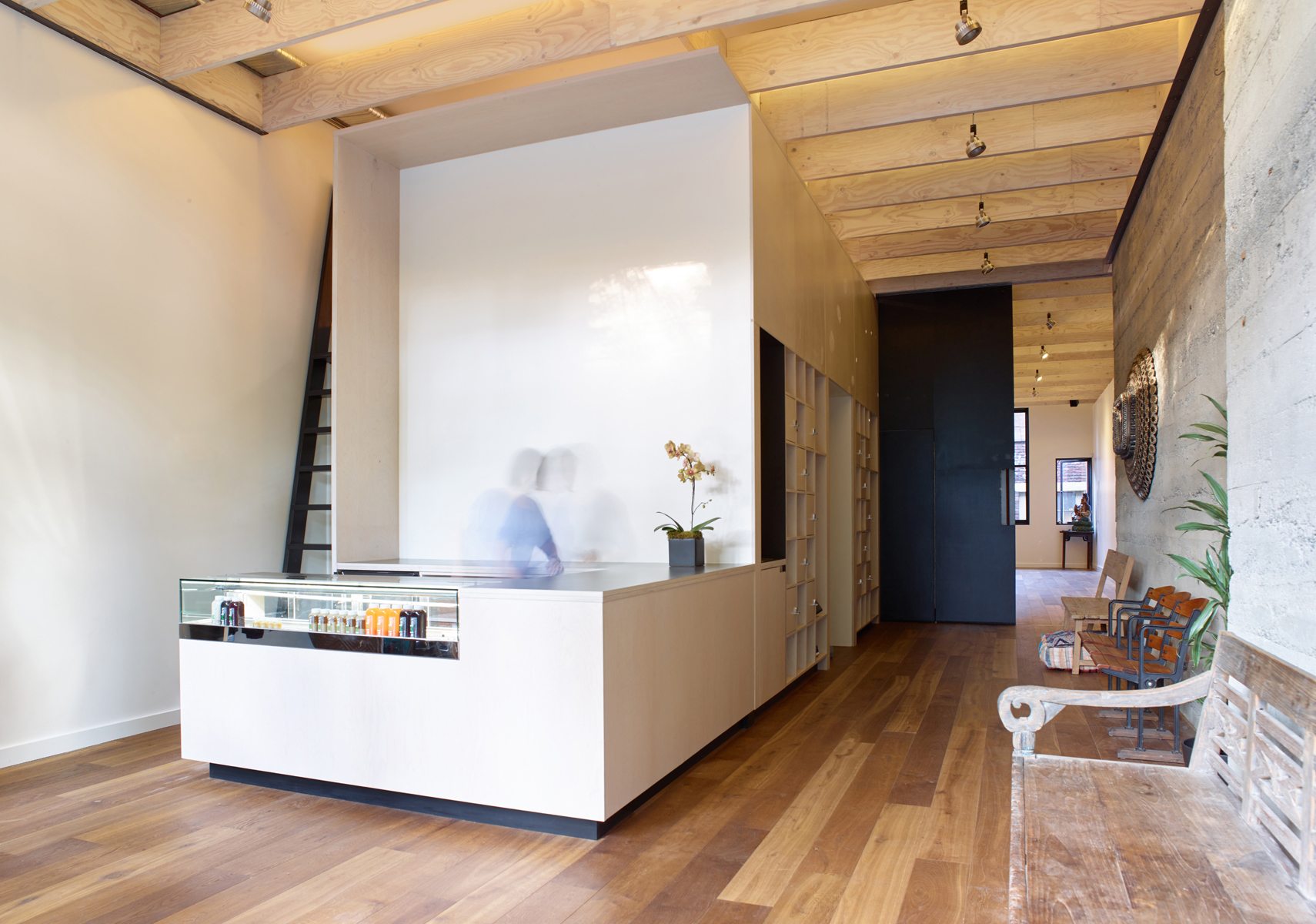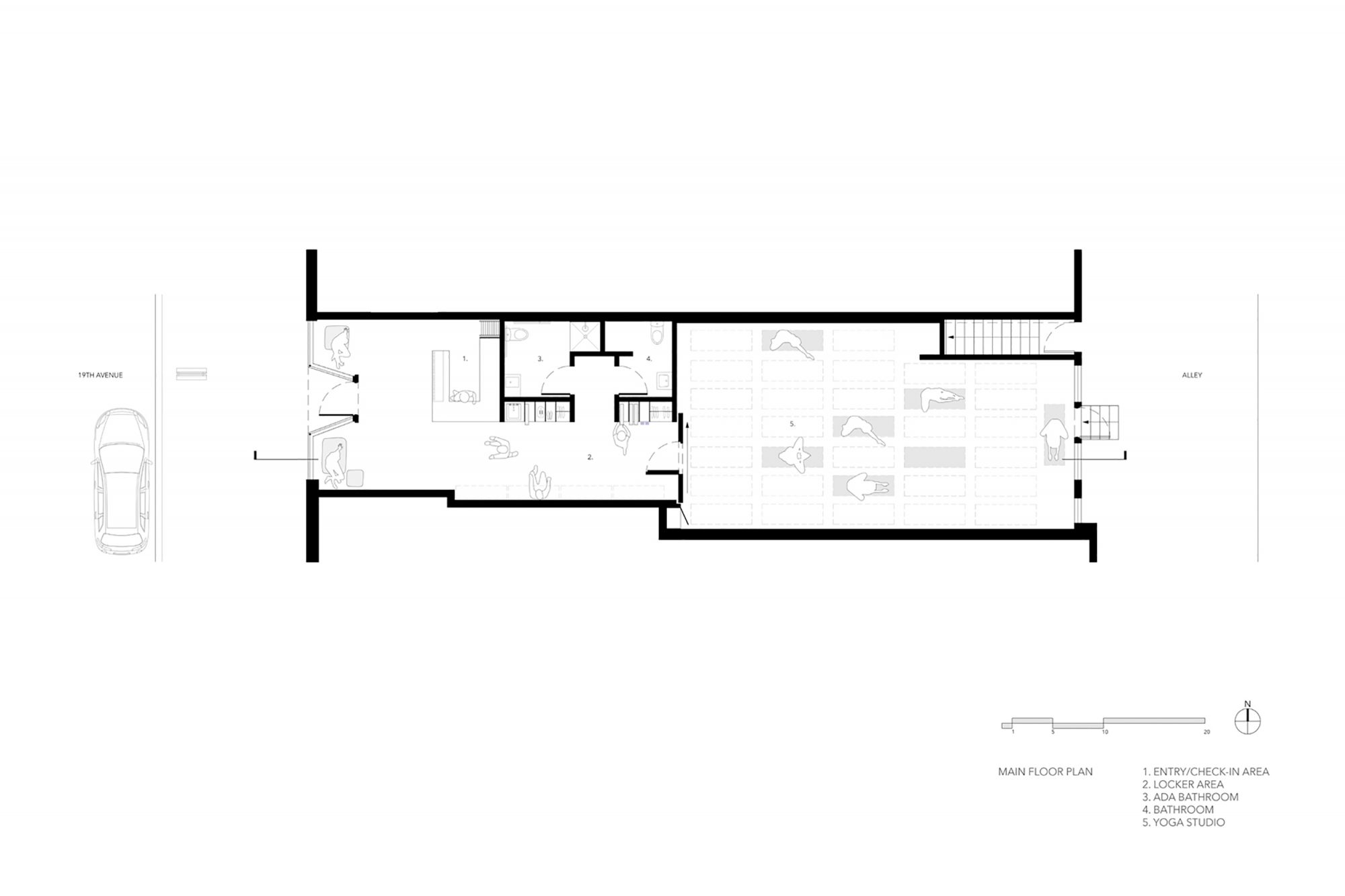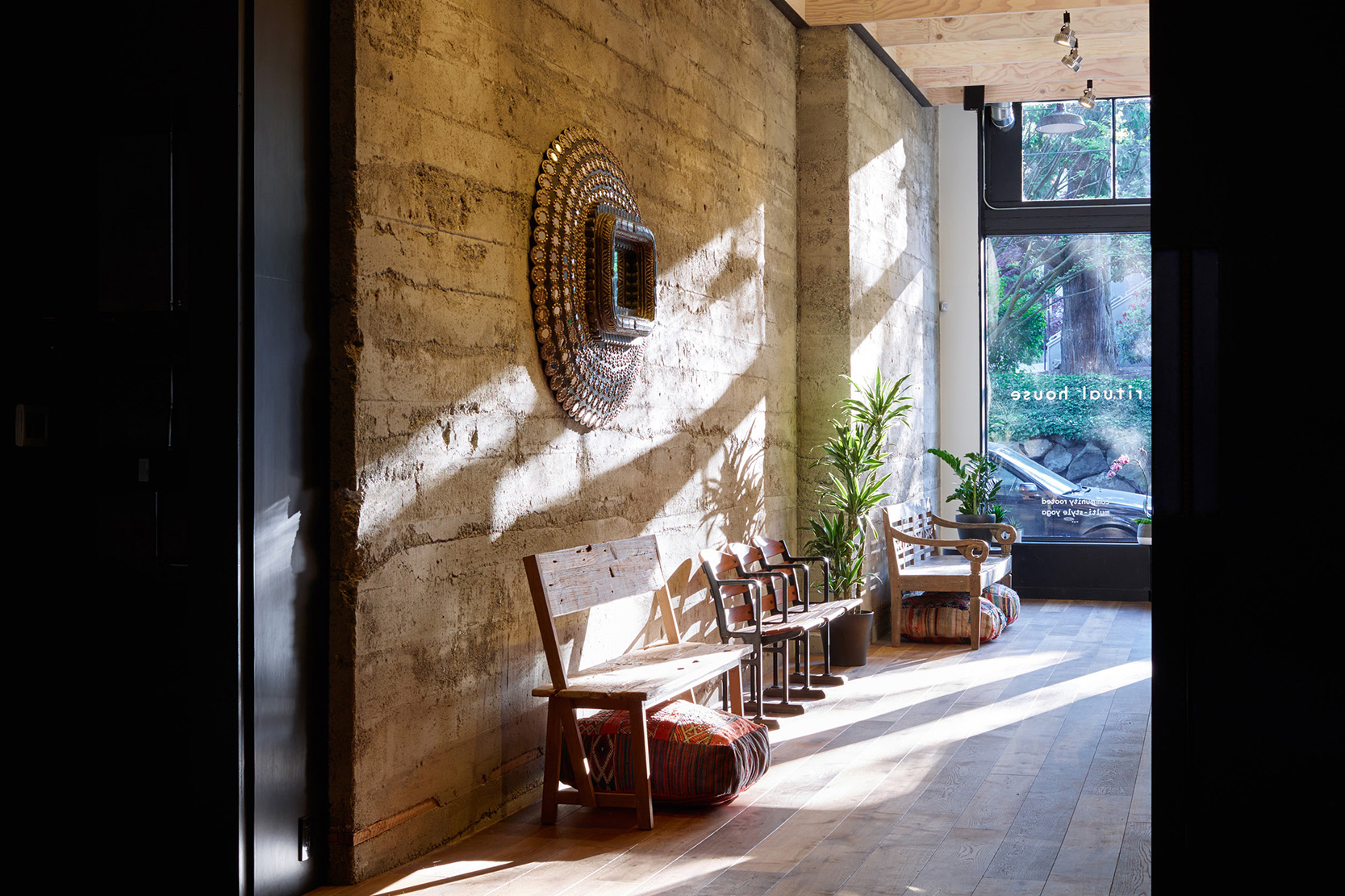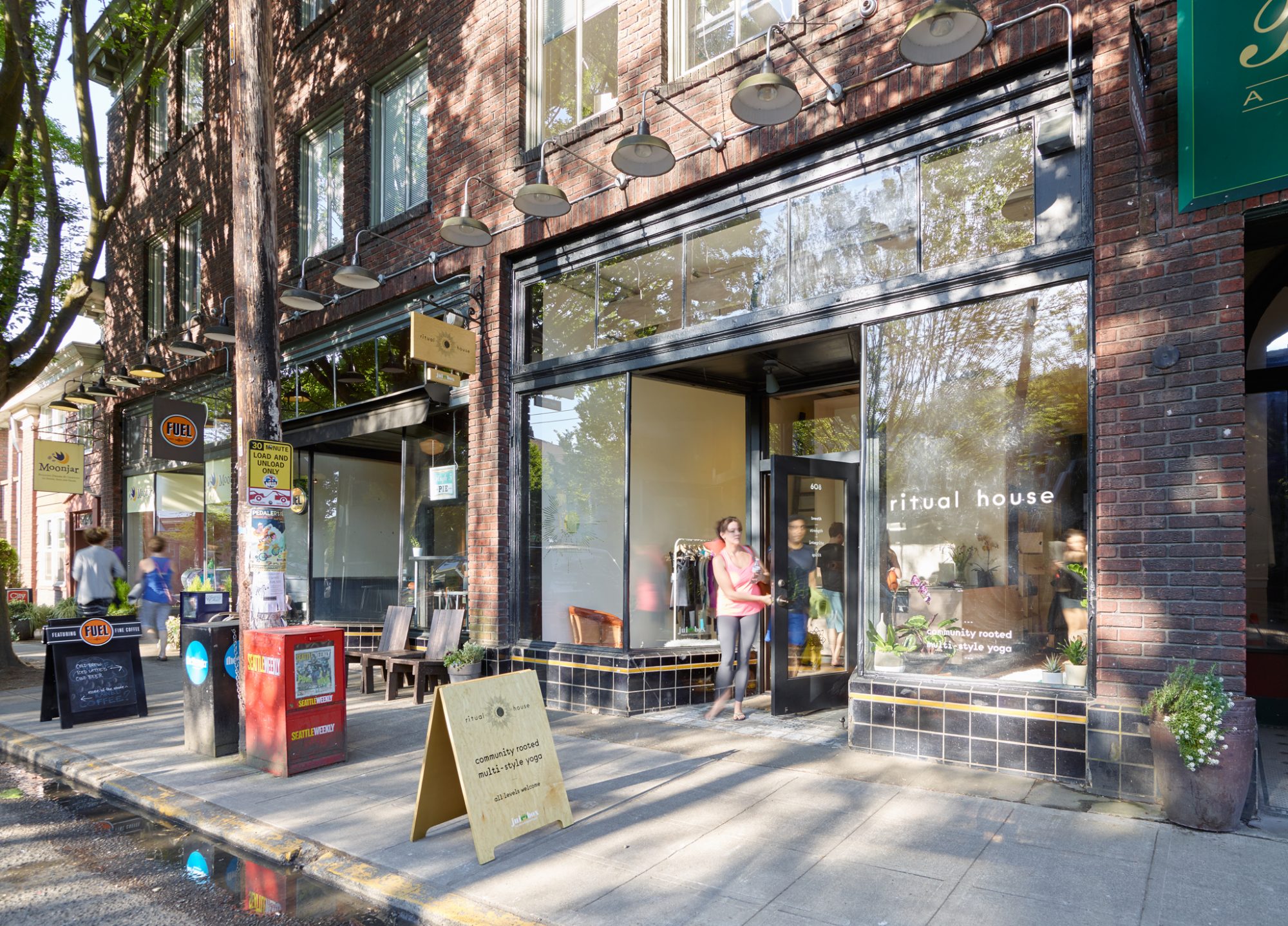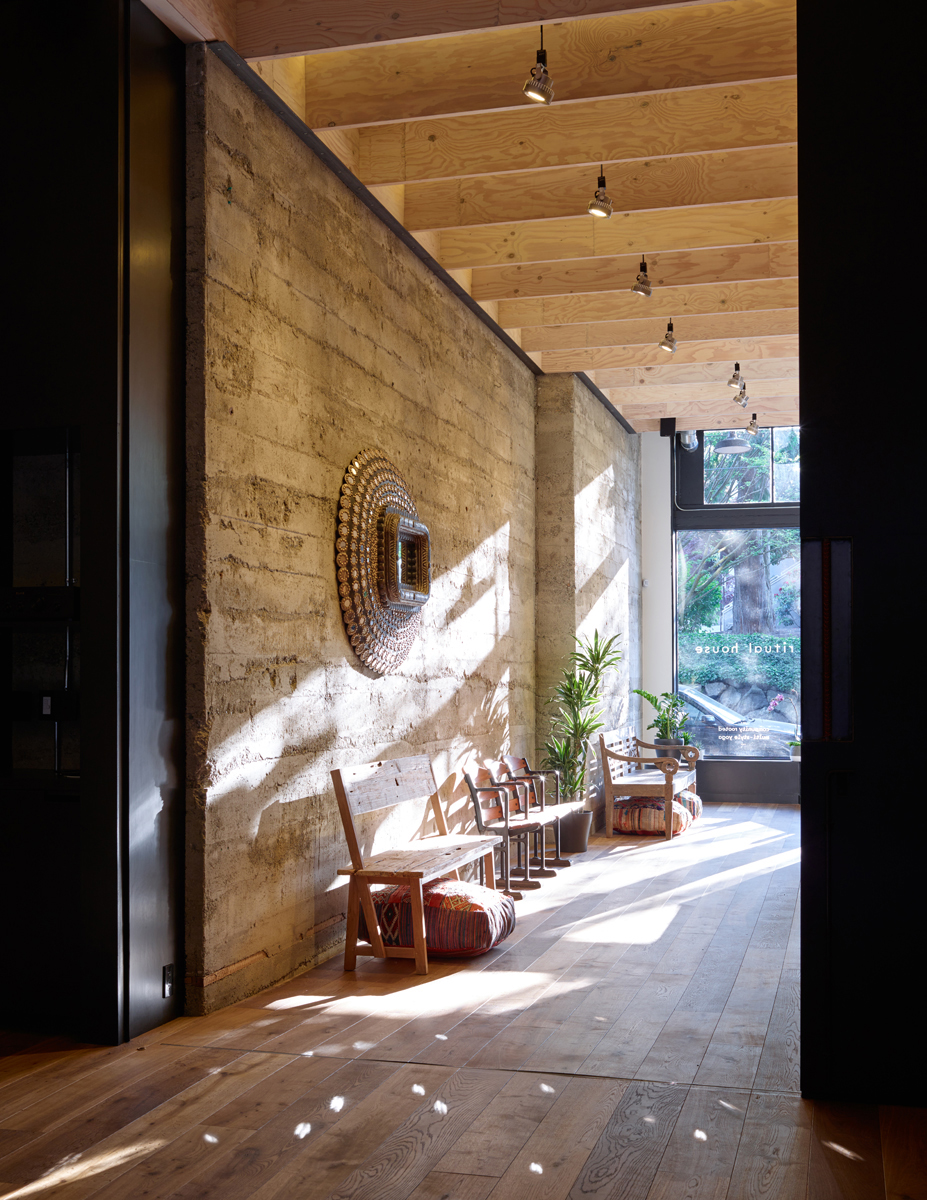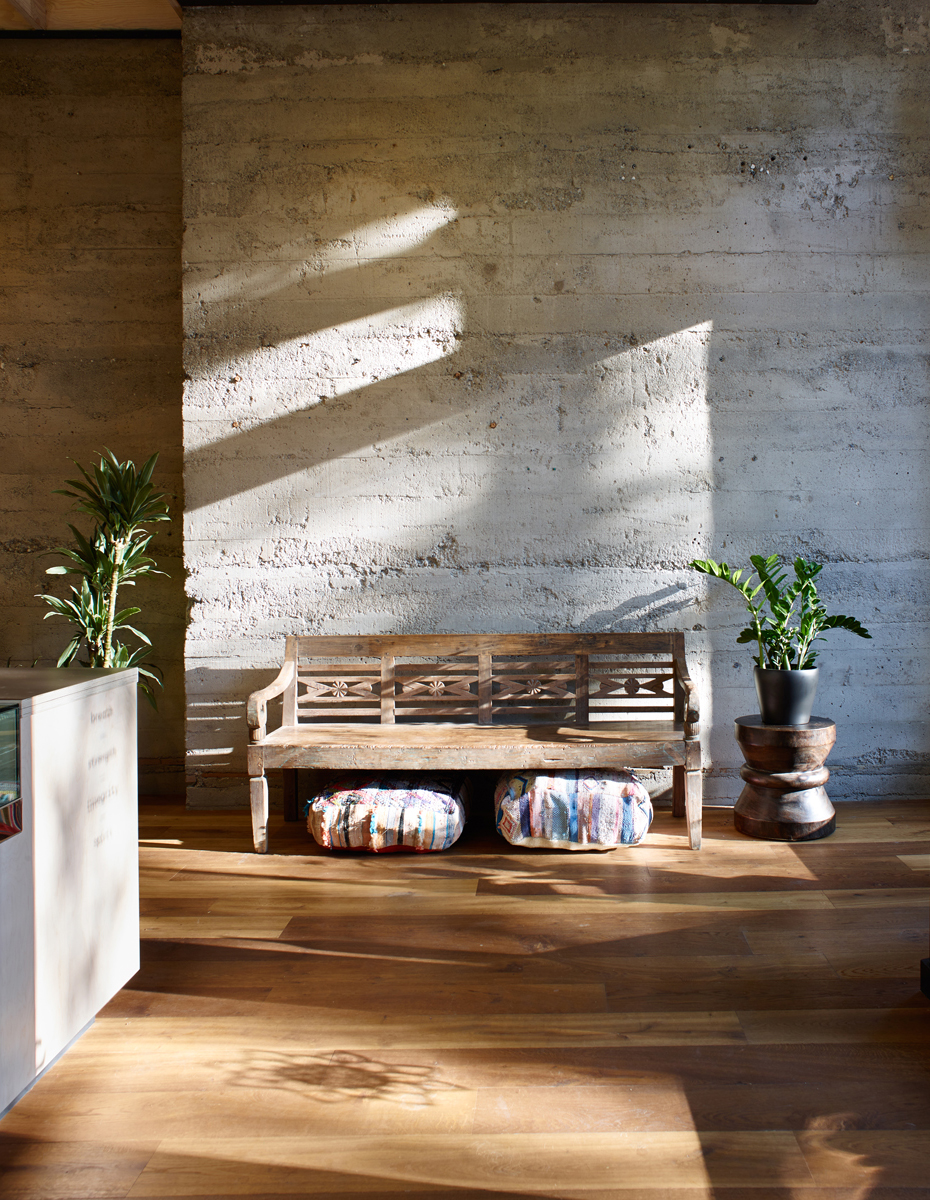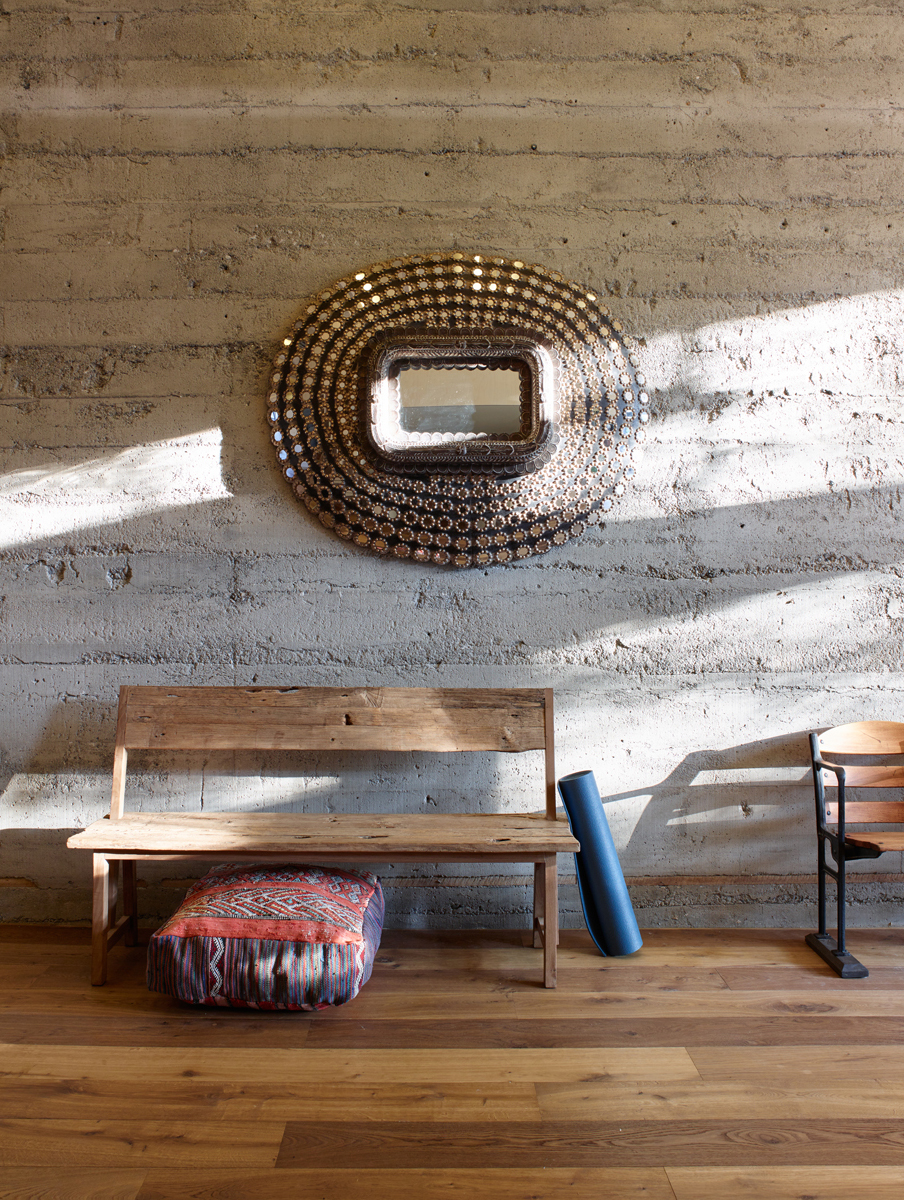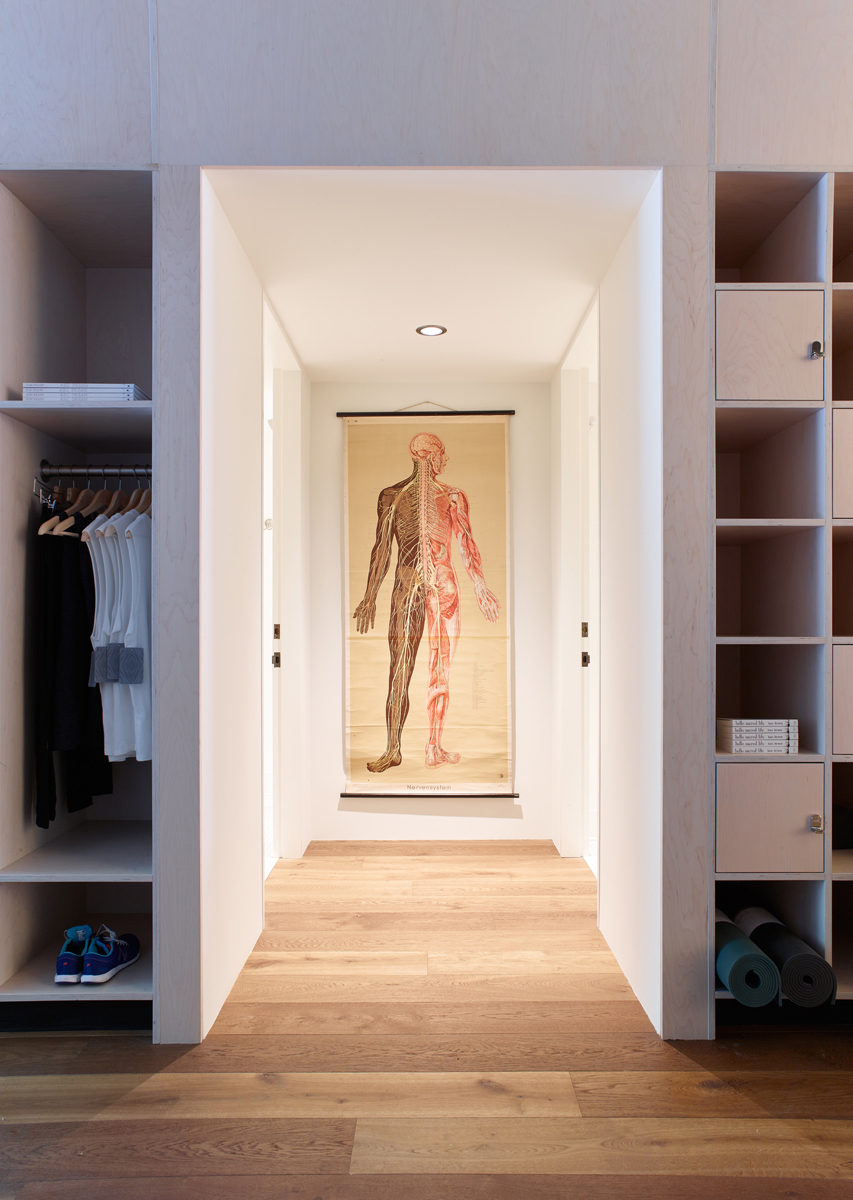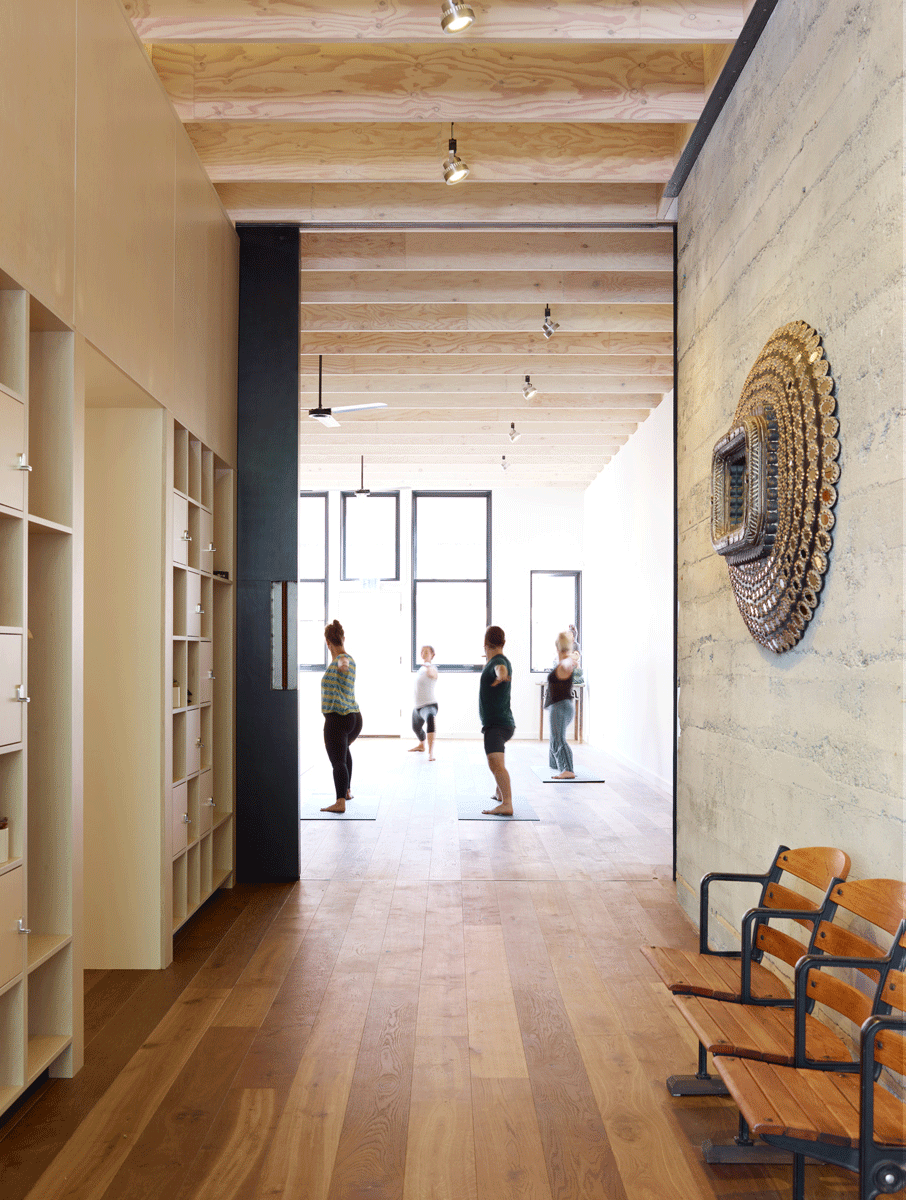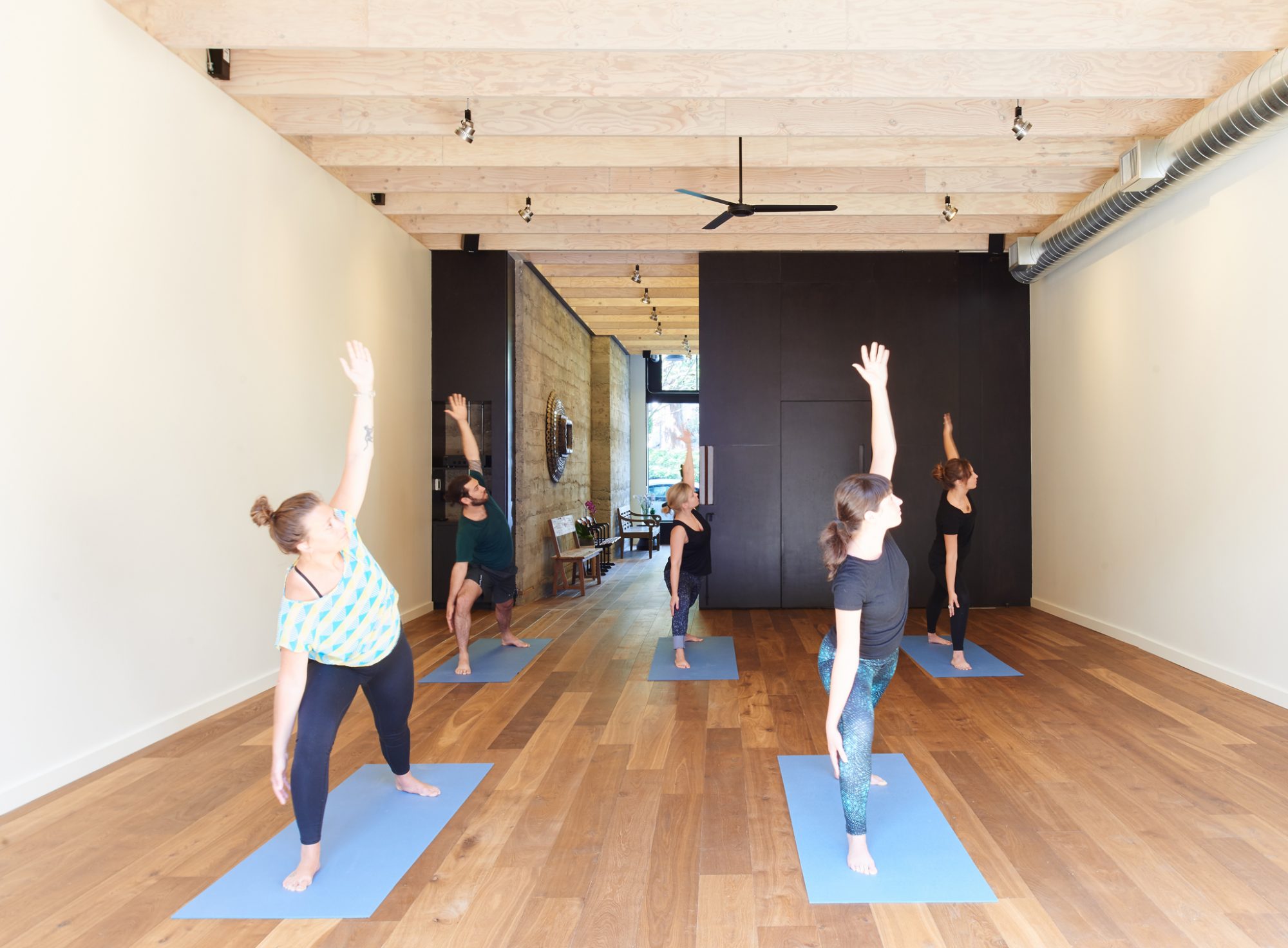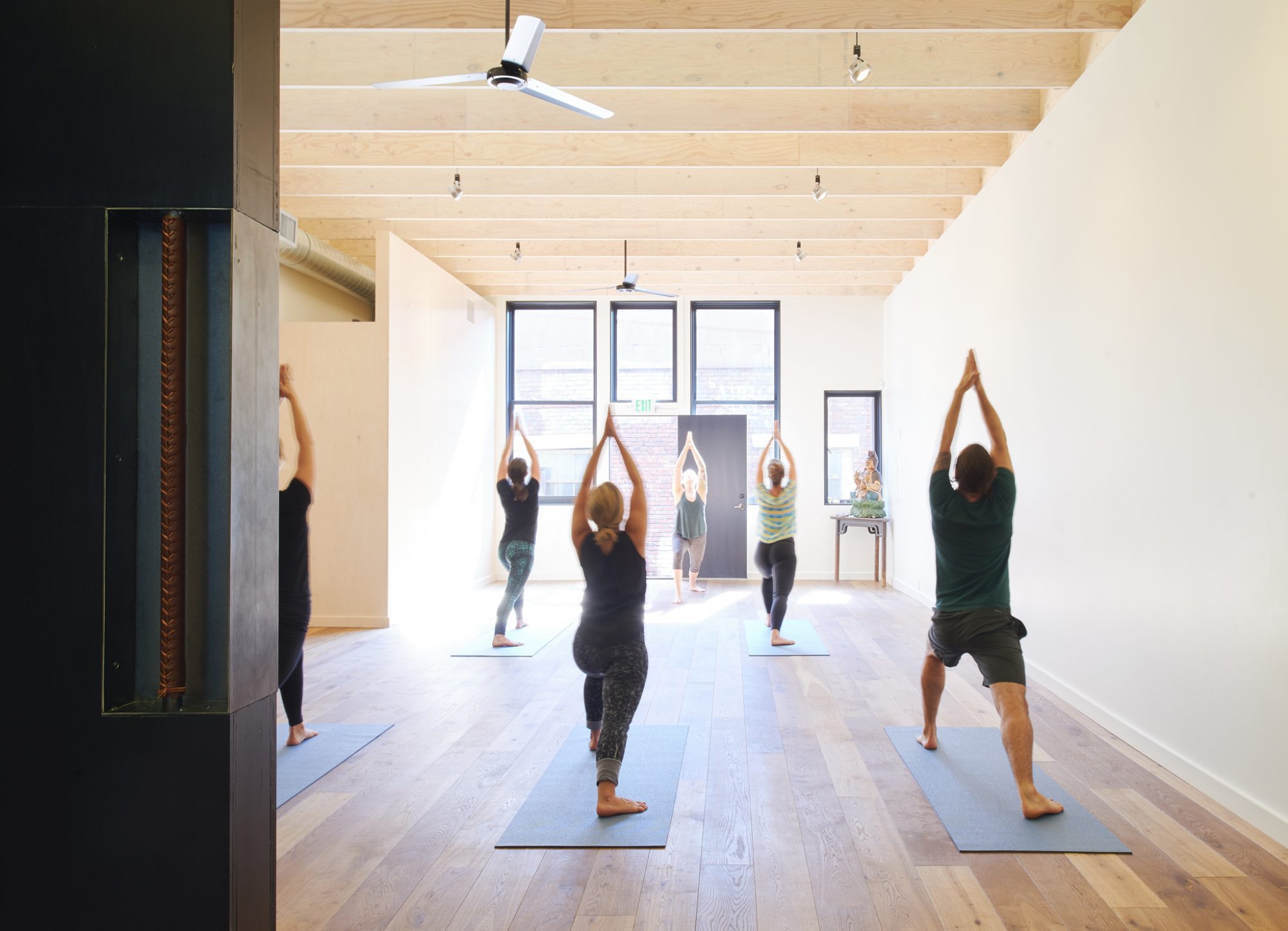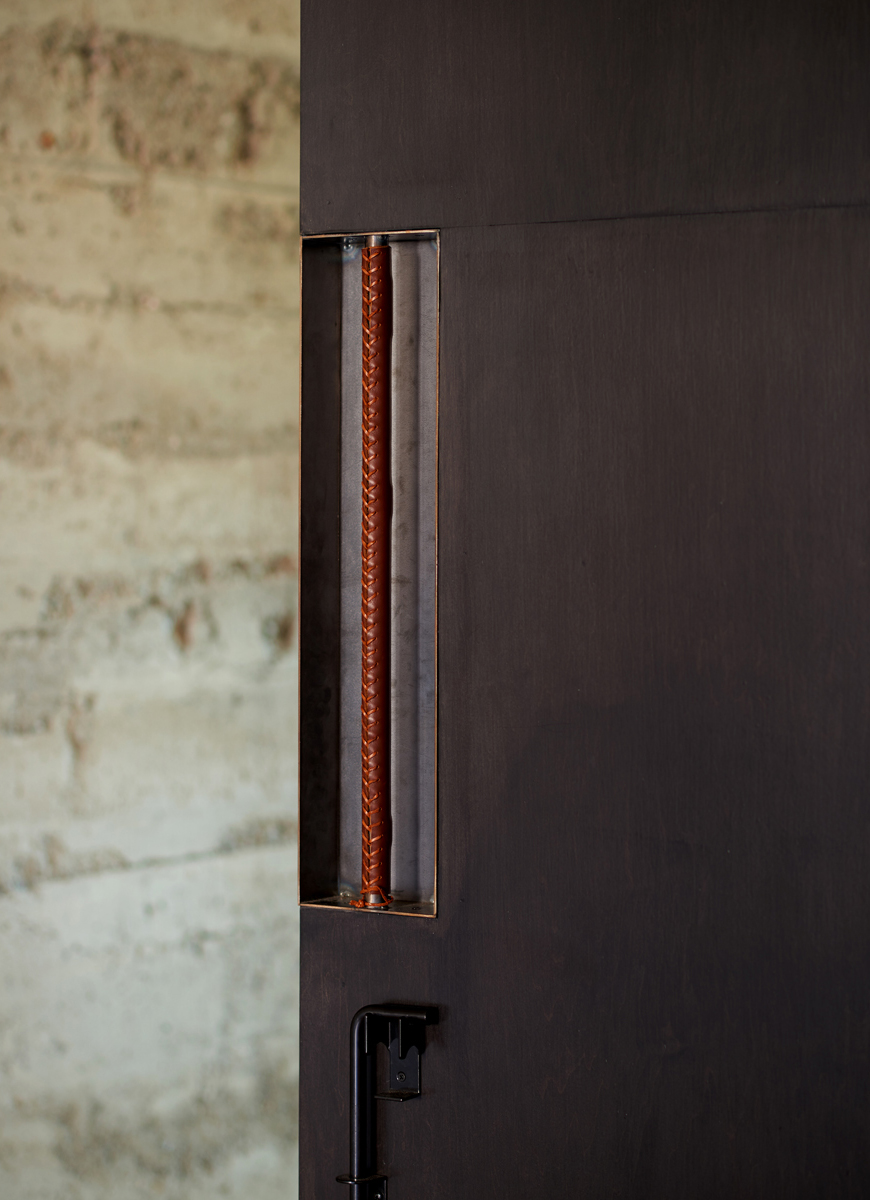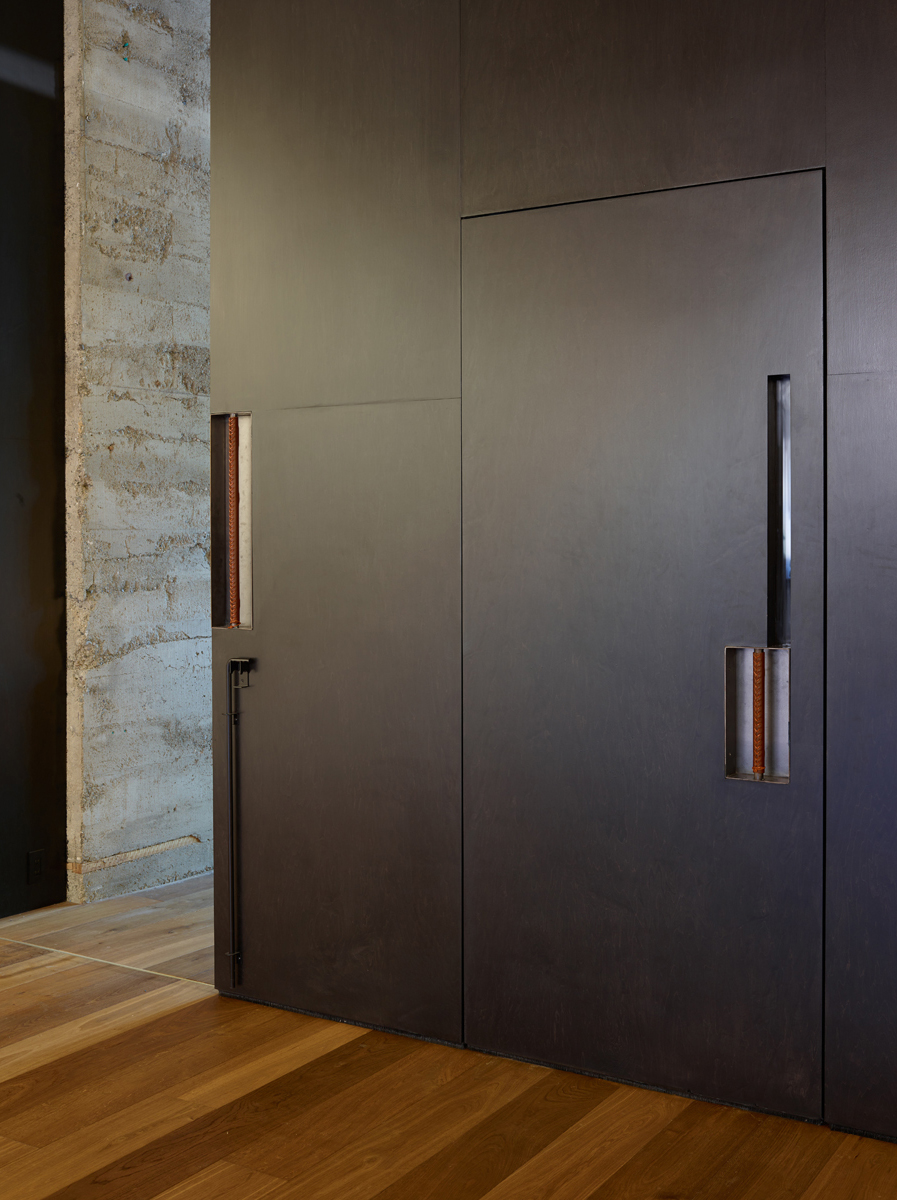 ARCHITECTURE TEAM
Gentry / O'Carroll
STRUCTURAL ENGINEER
J Welch Engineering
LIGHTING DESIGNER
Megan Strawn, Coruscate Lighting Consulting
CONTRACTOR
Thomas Fragnoli