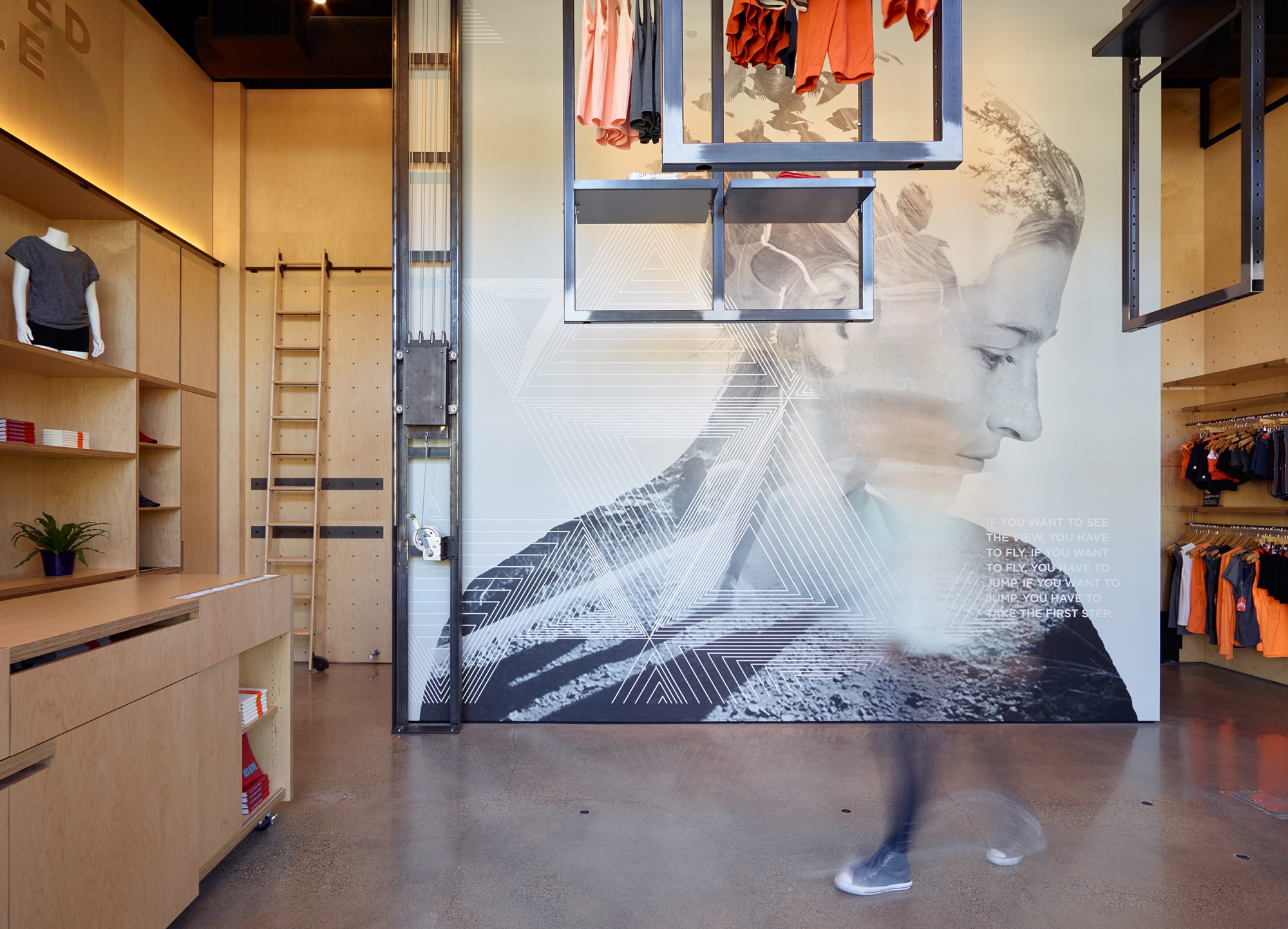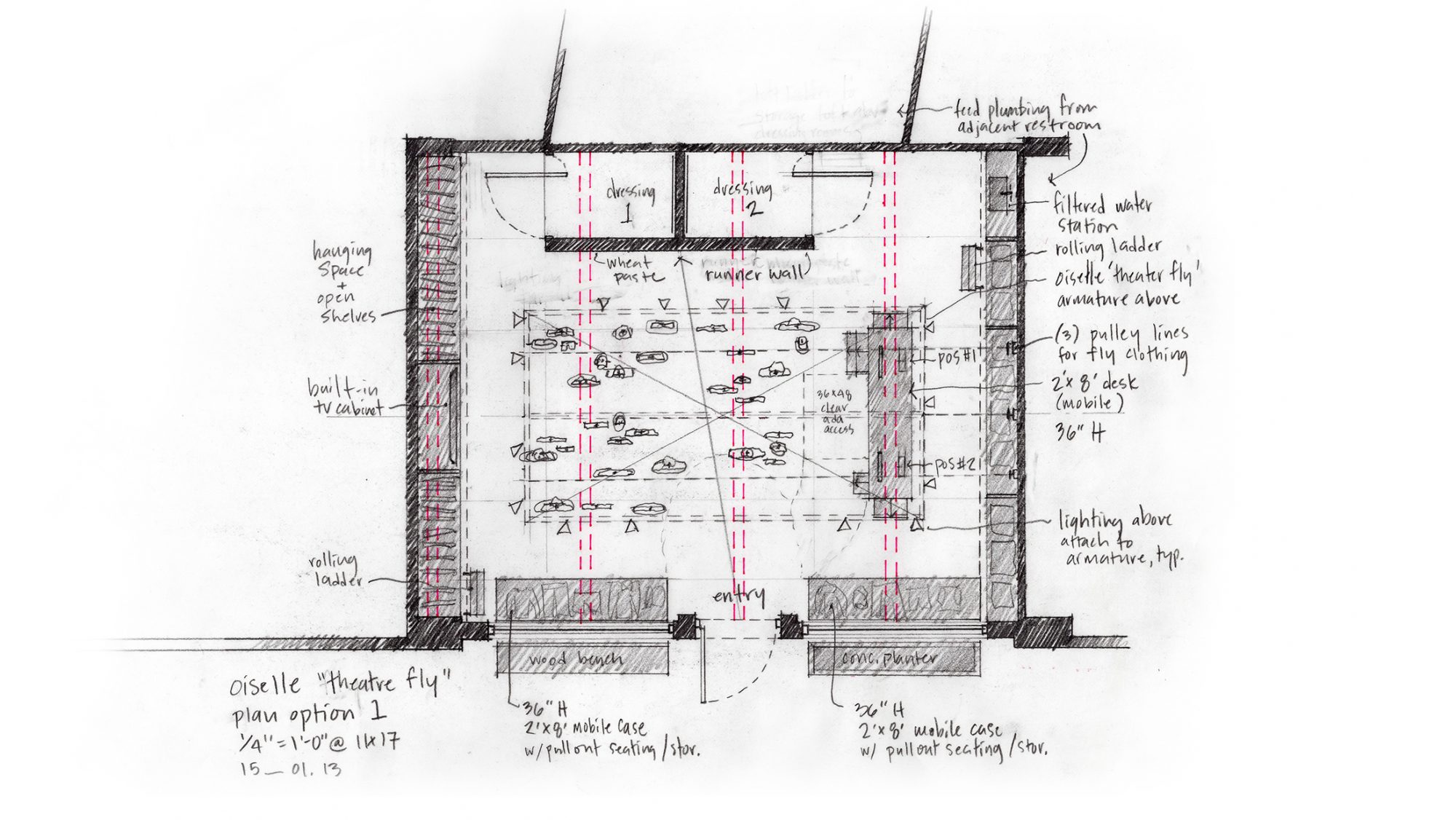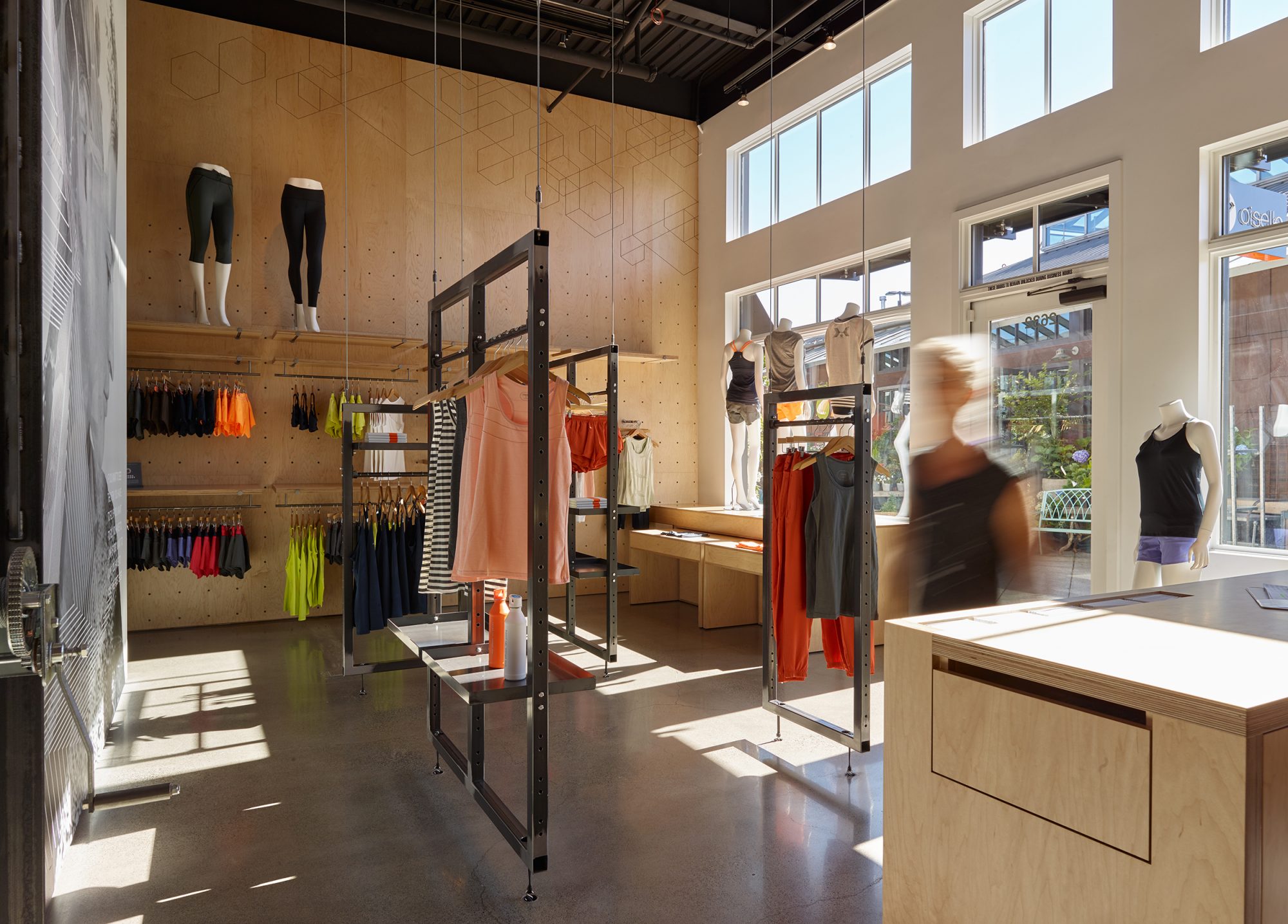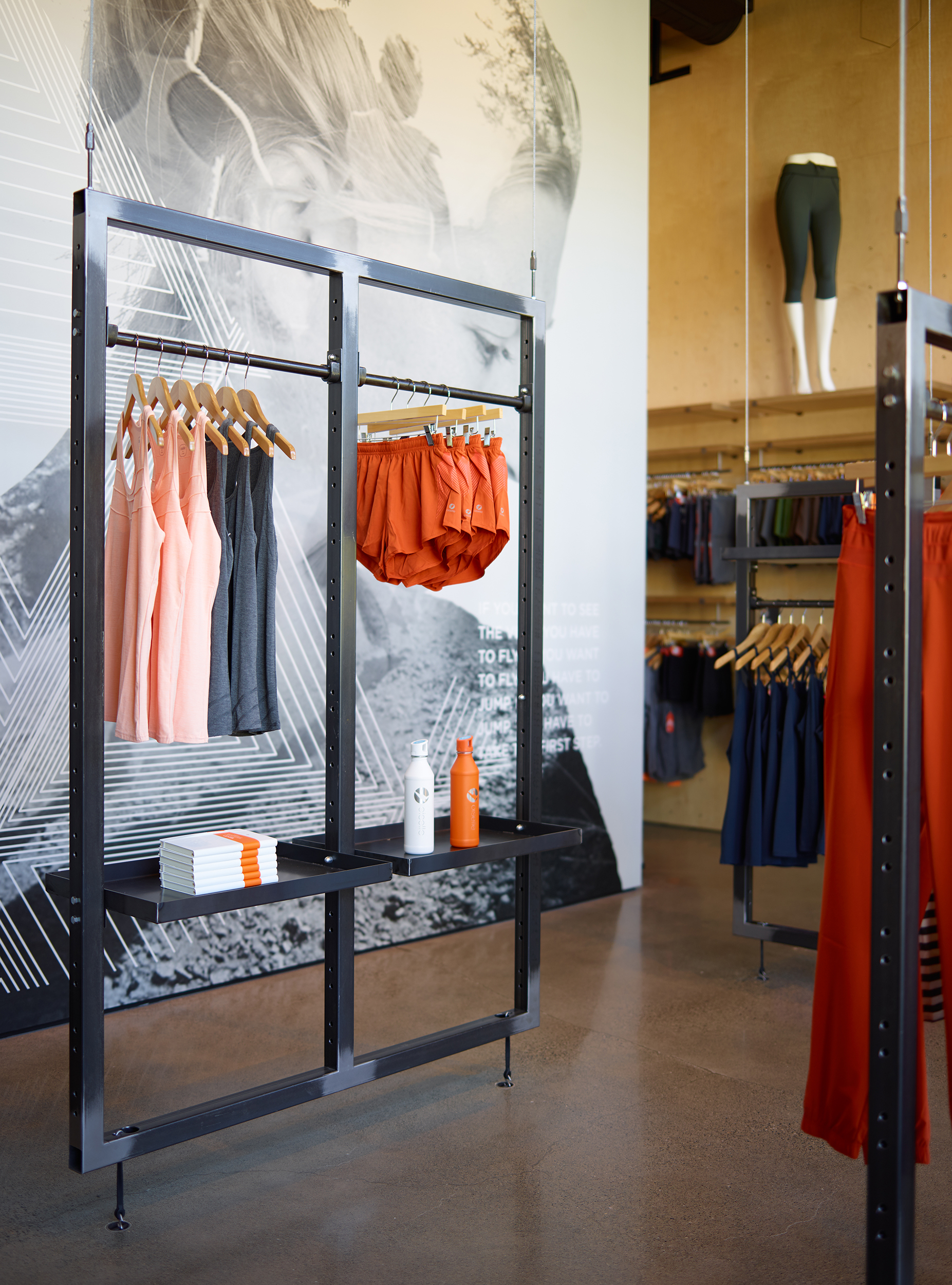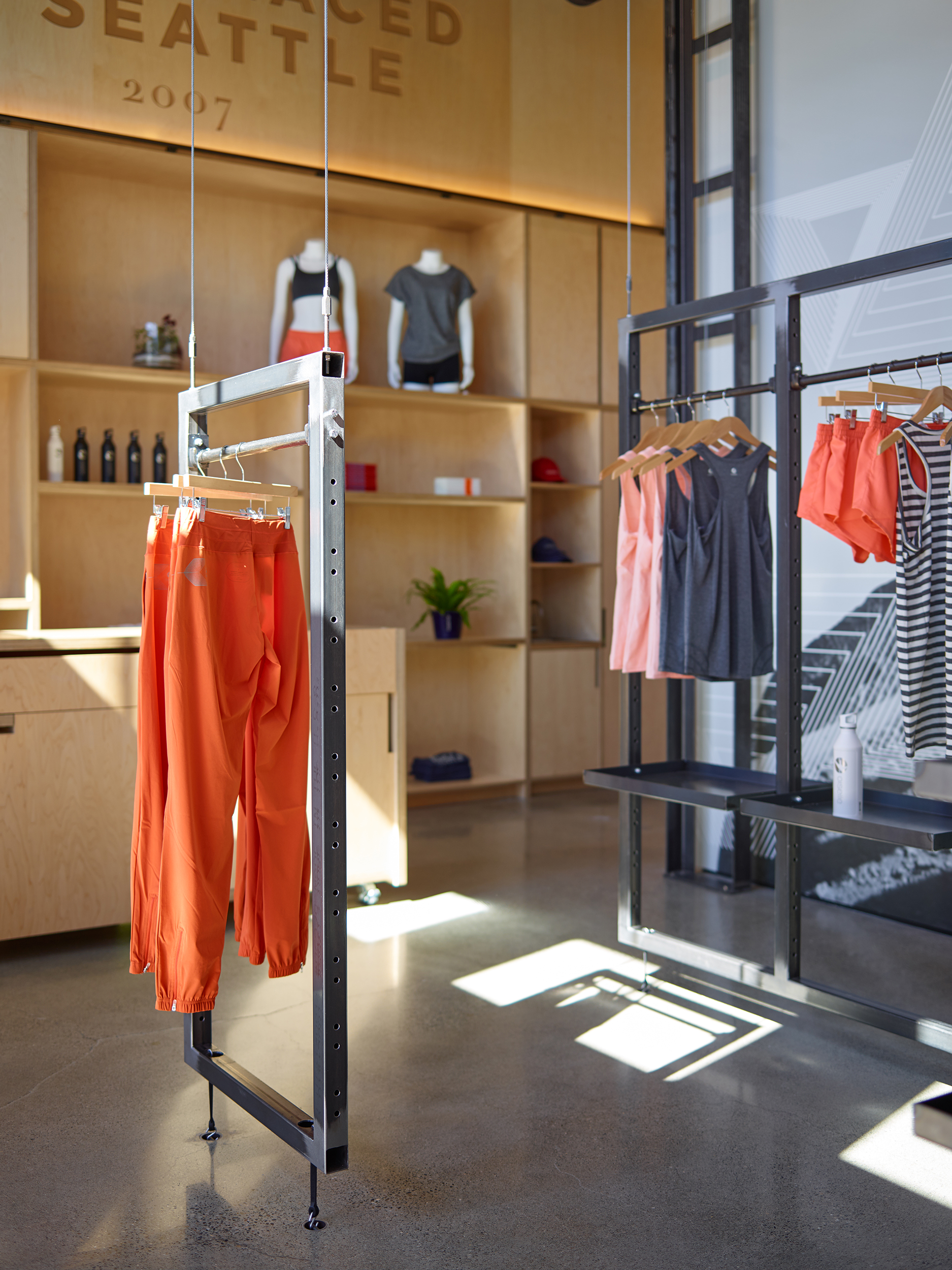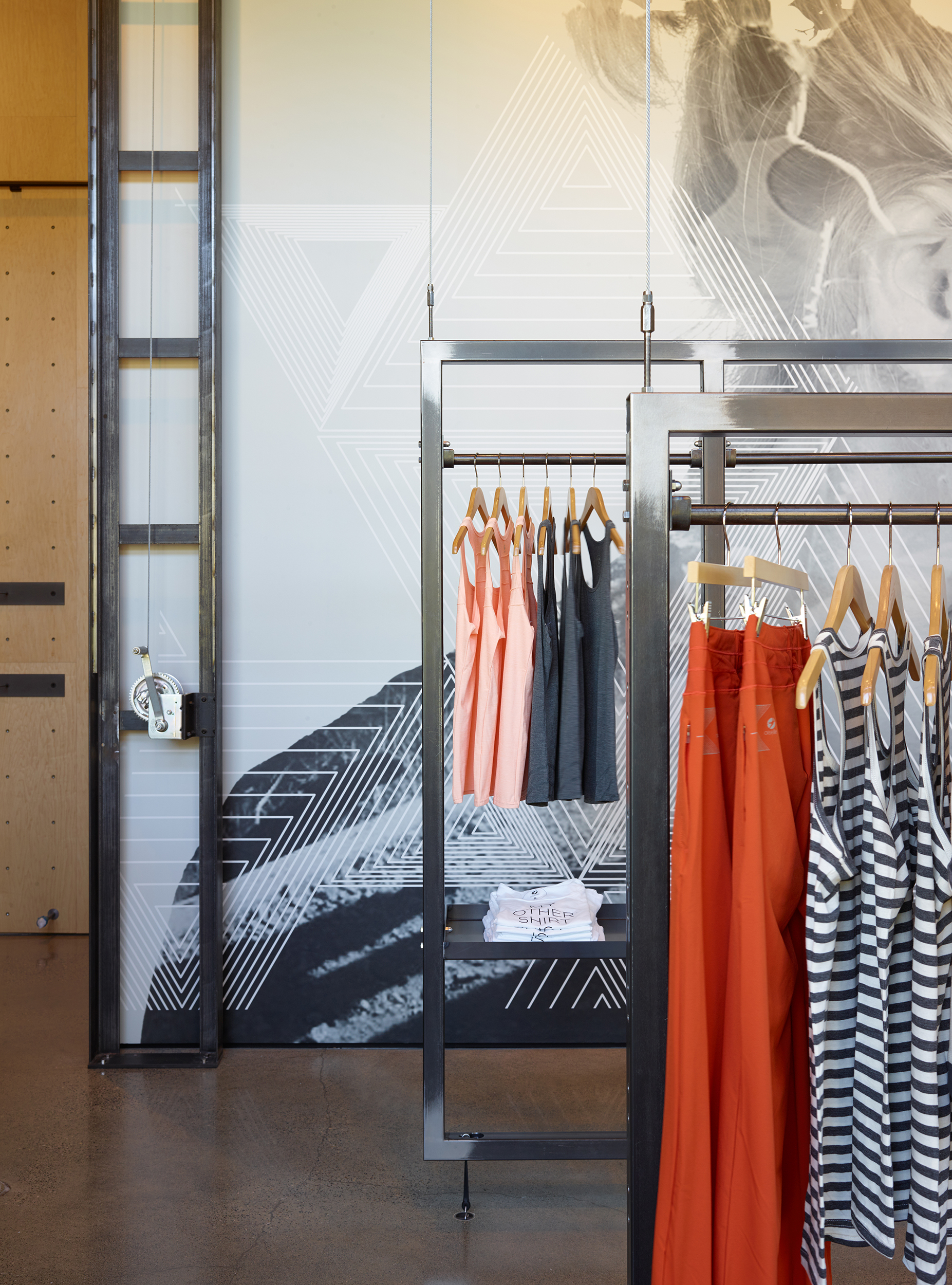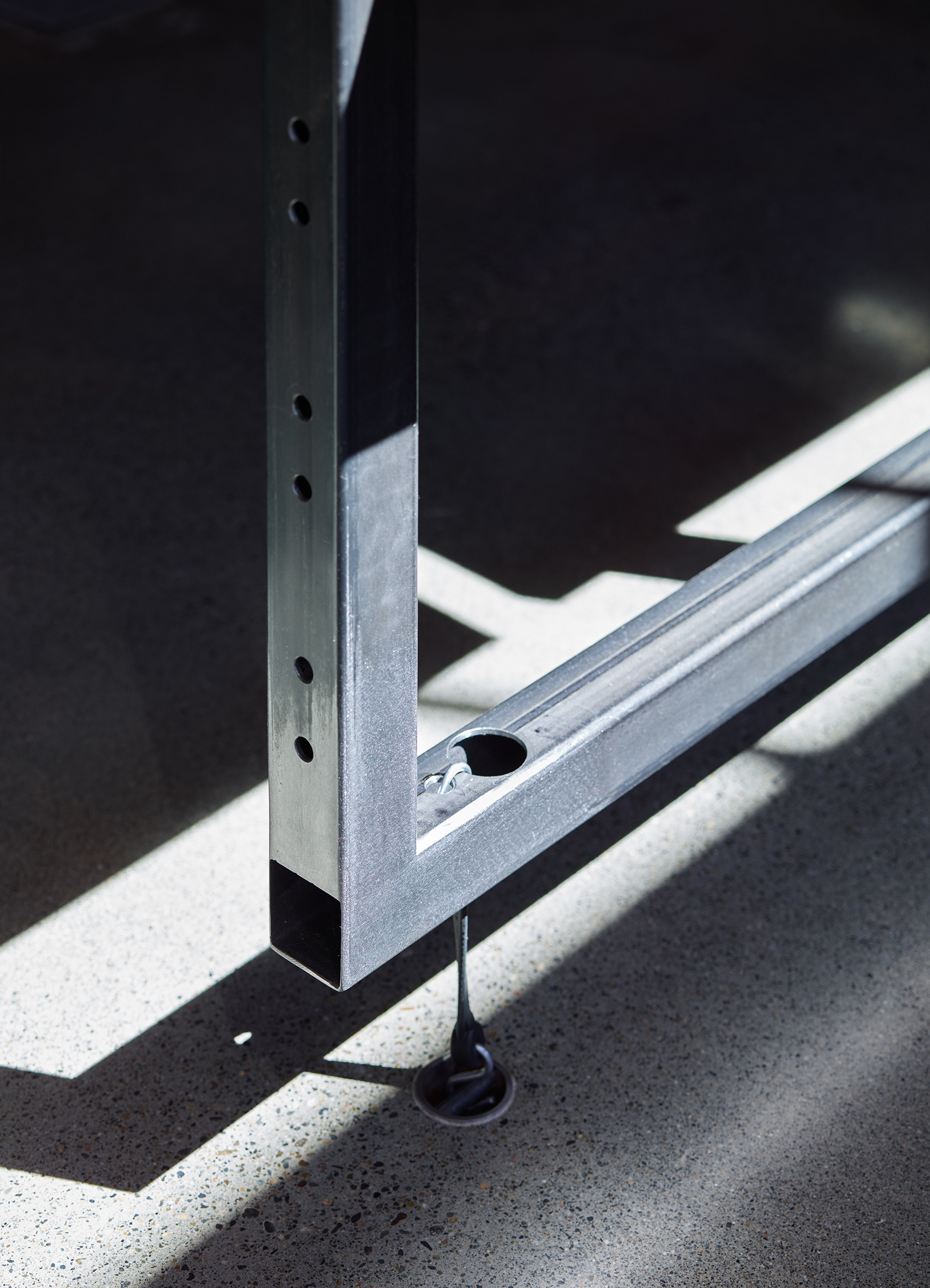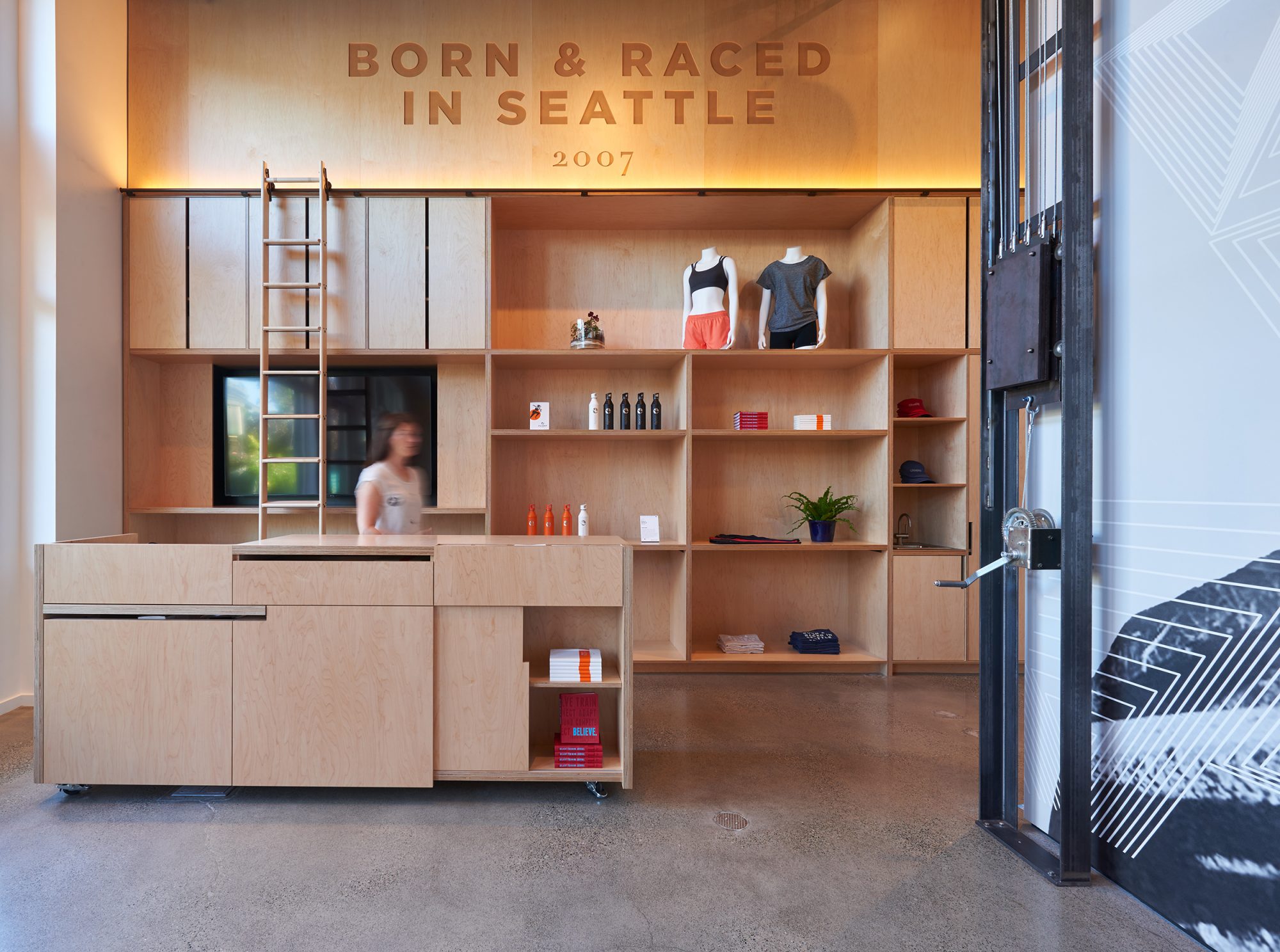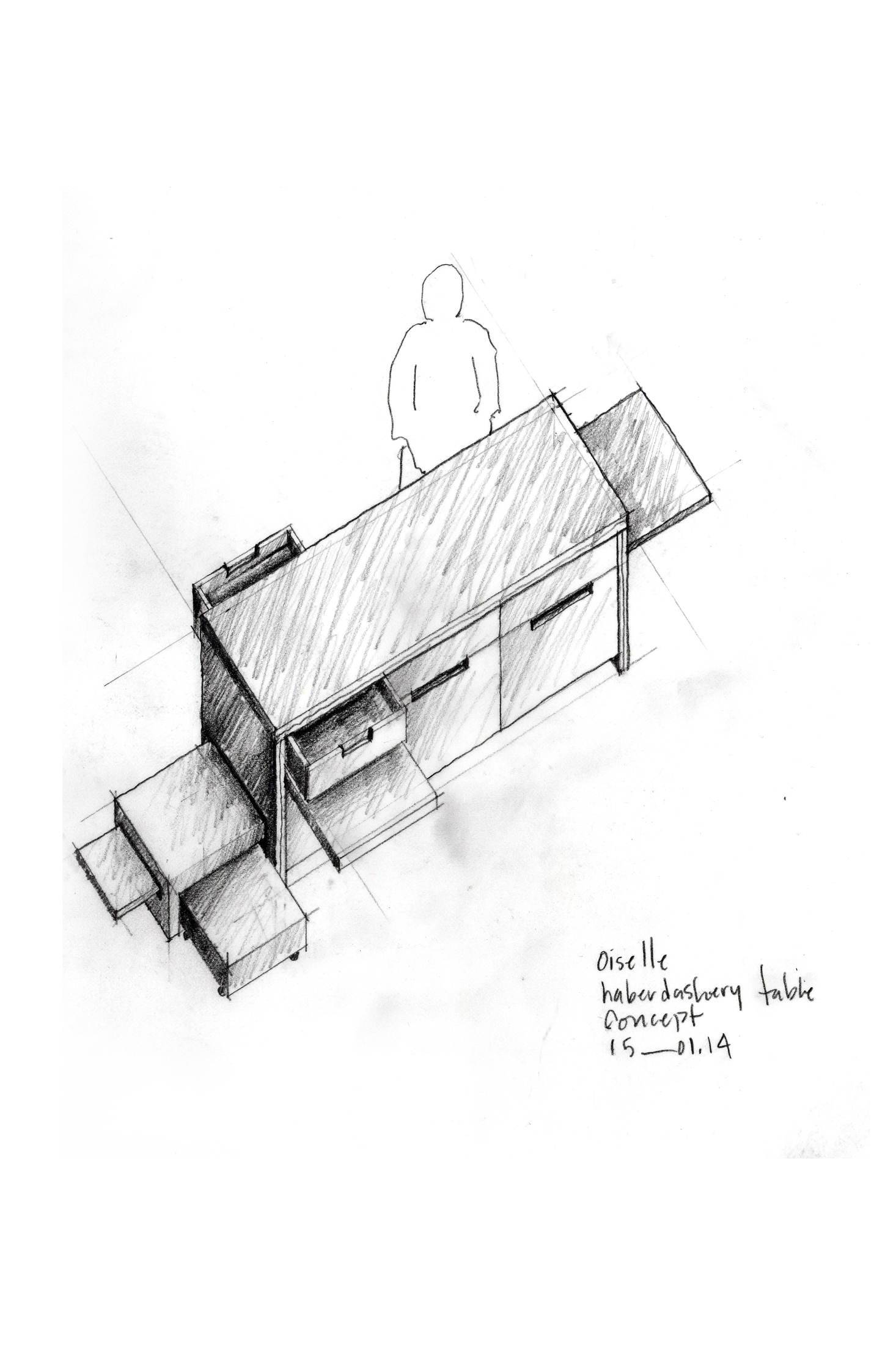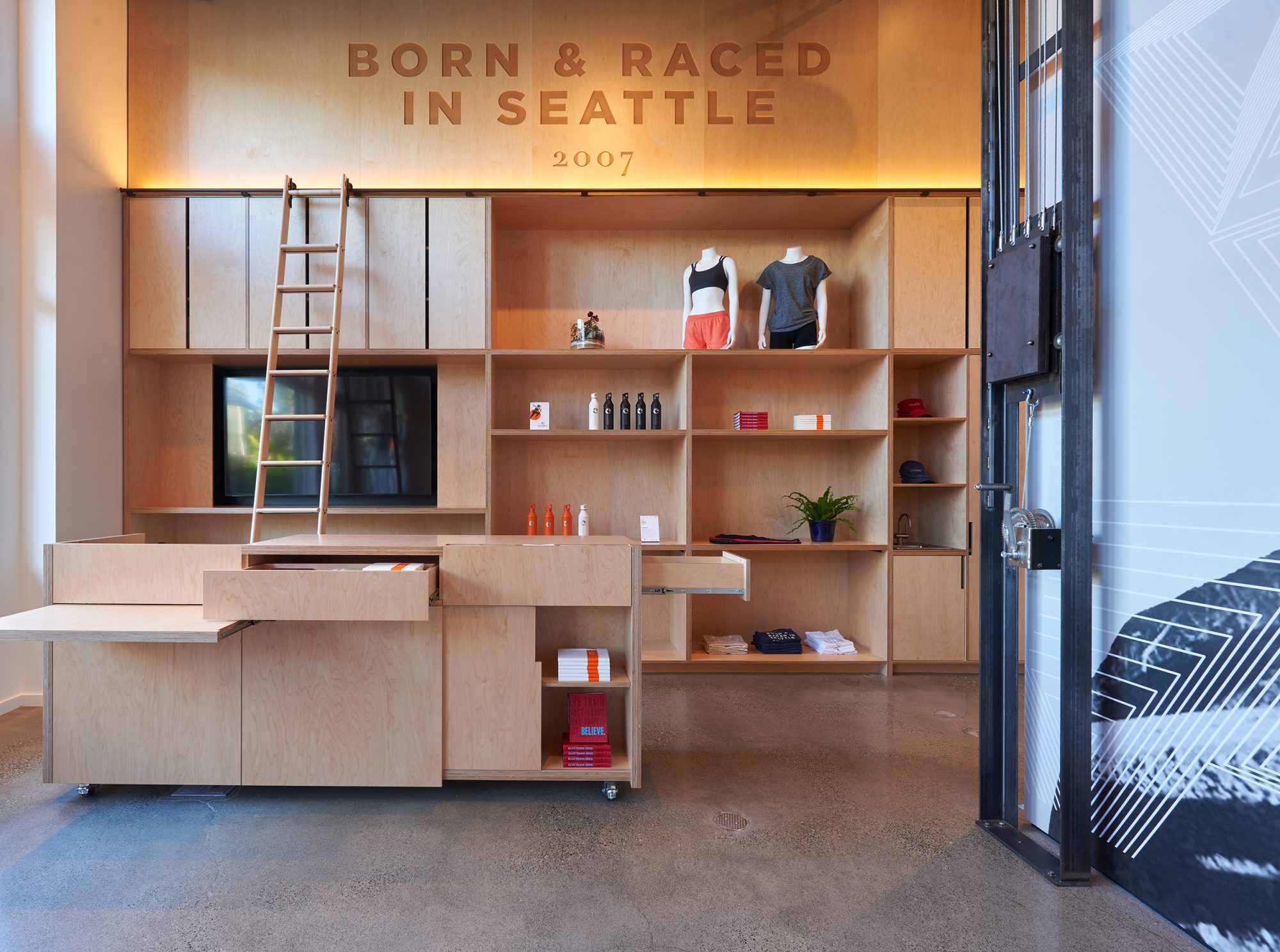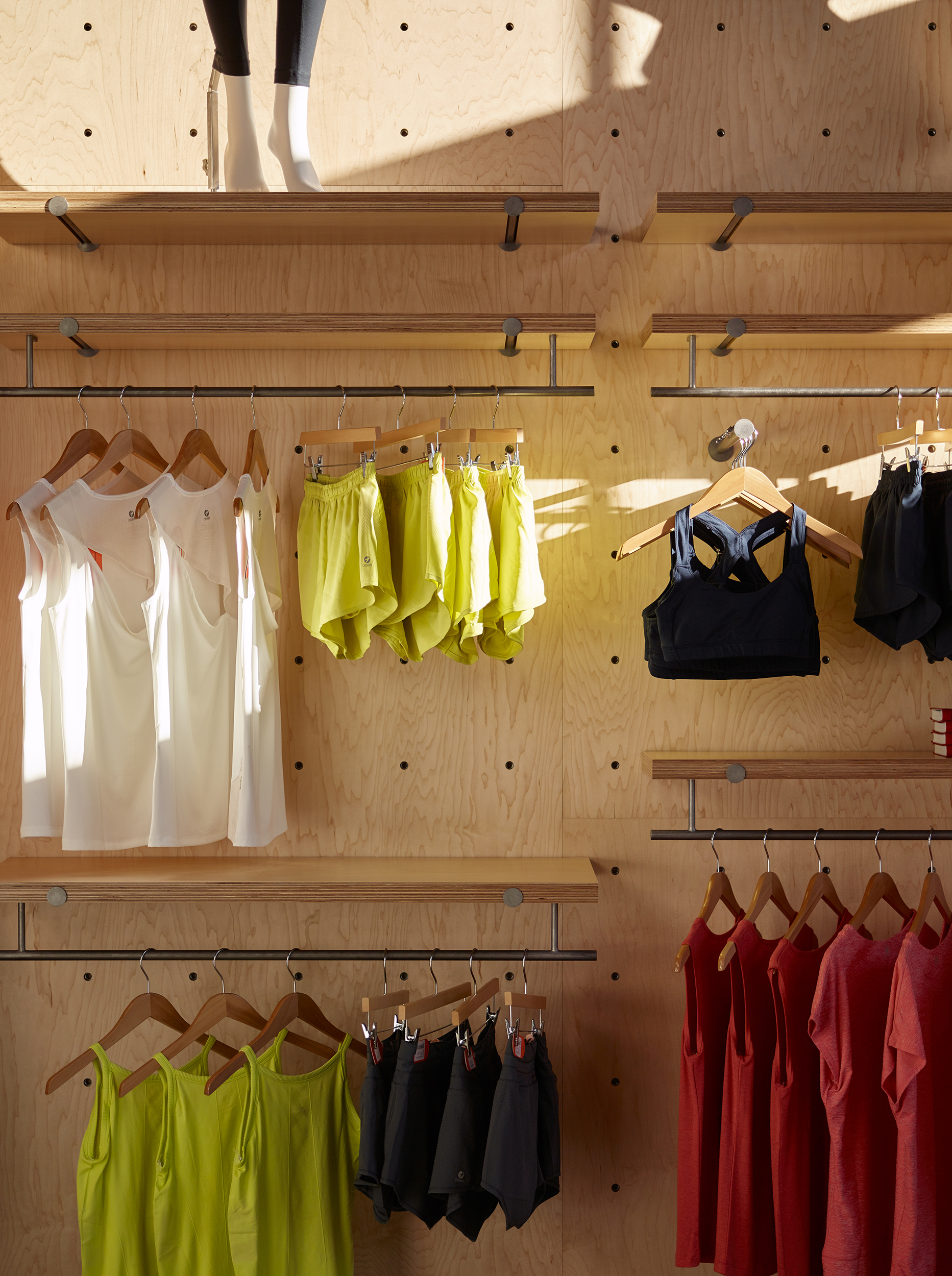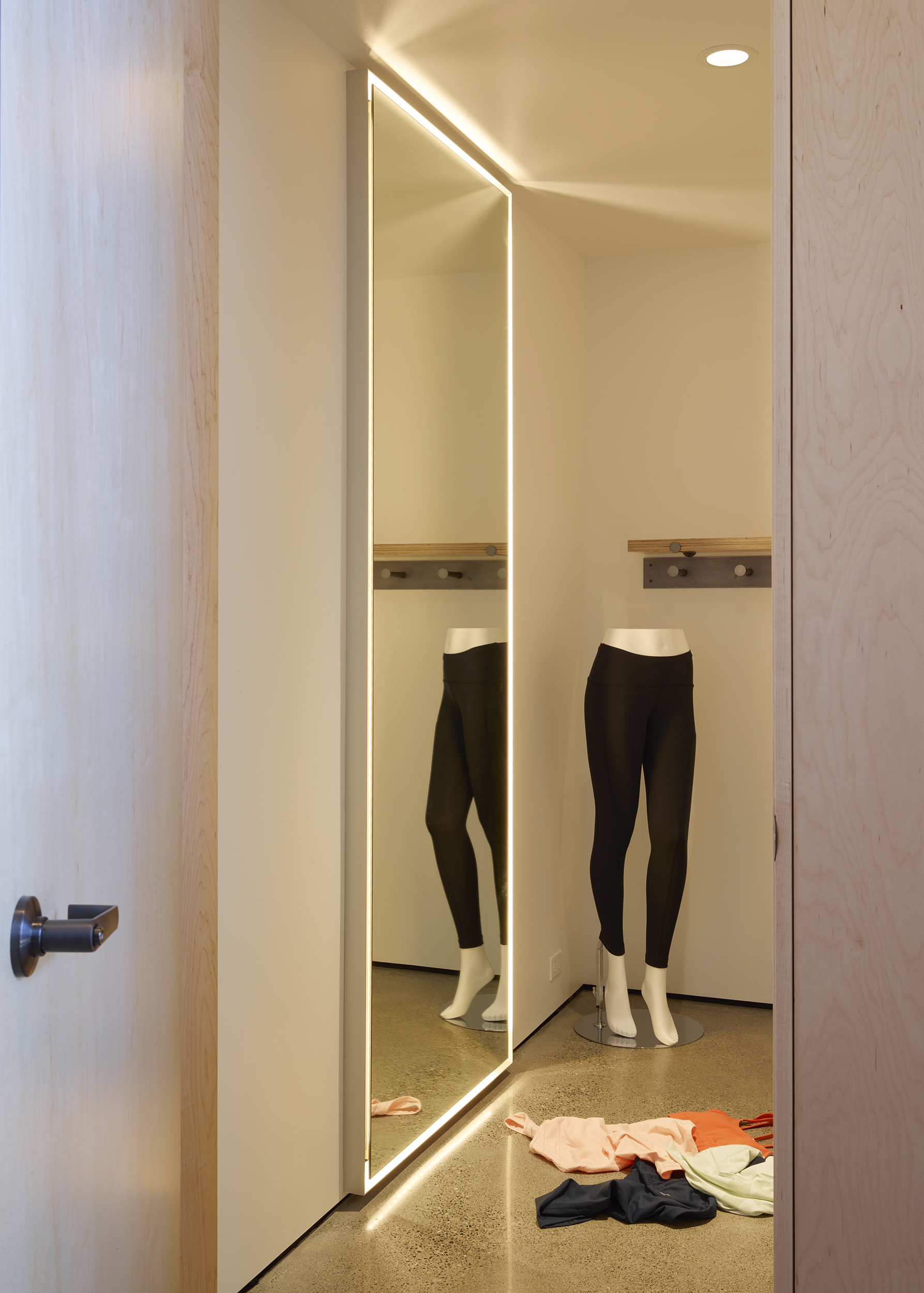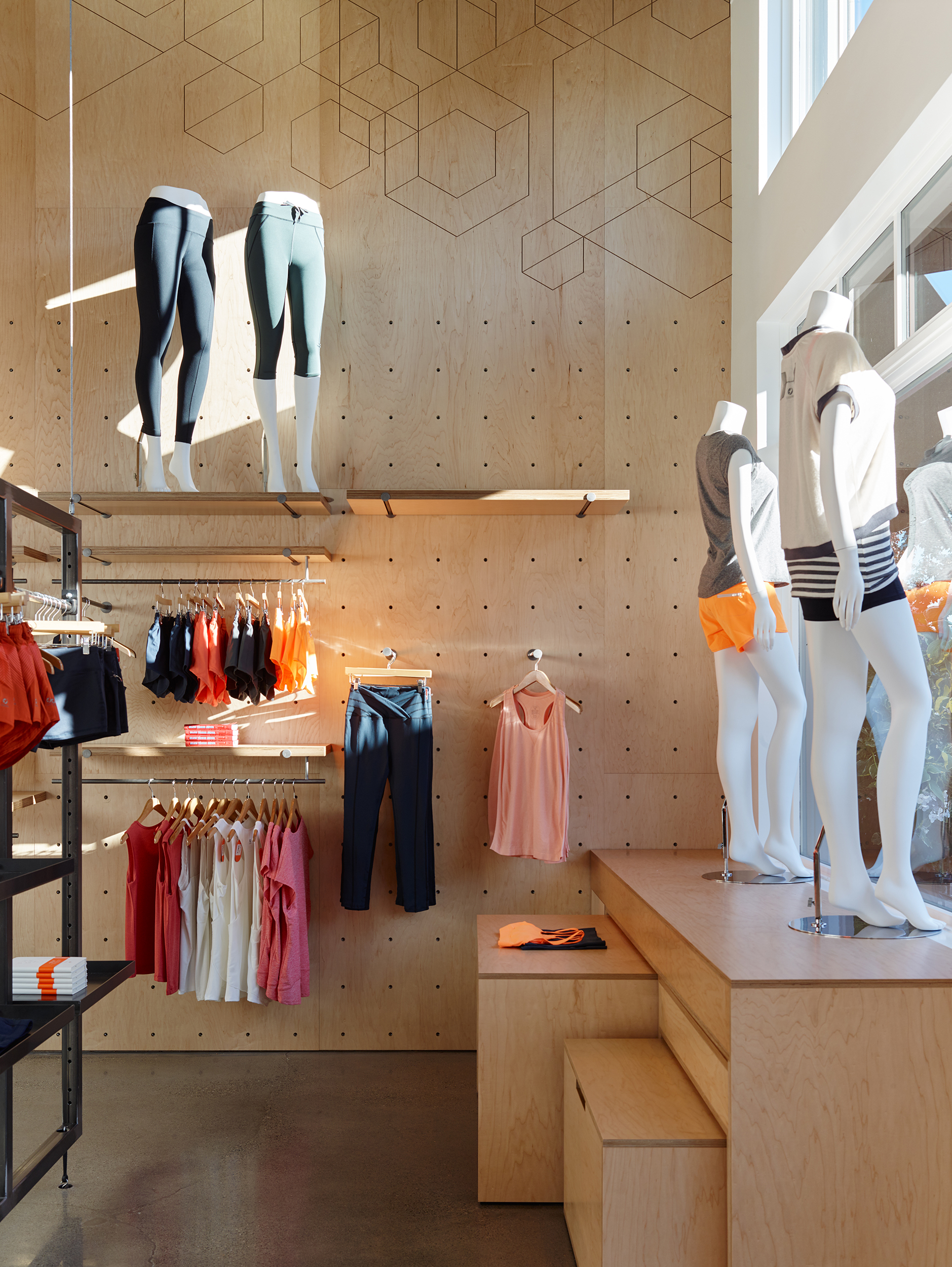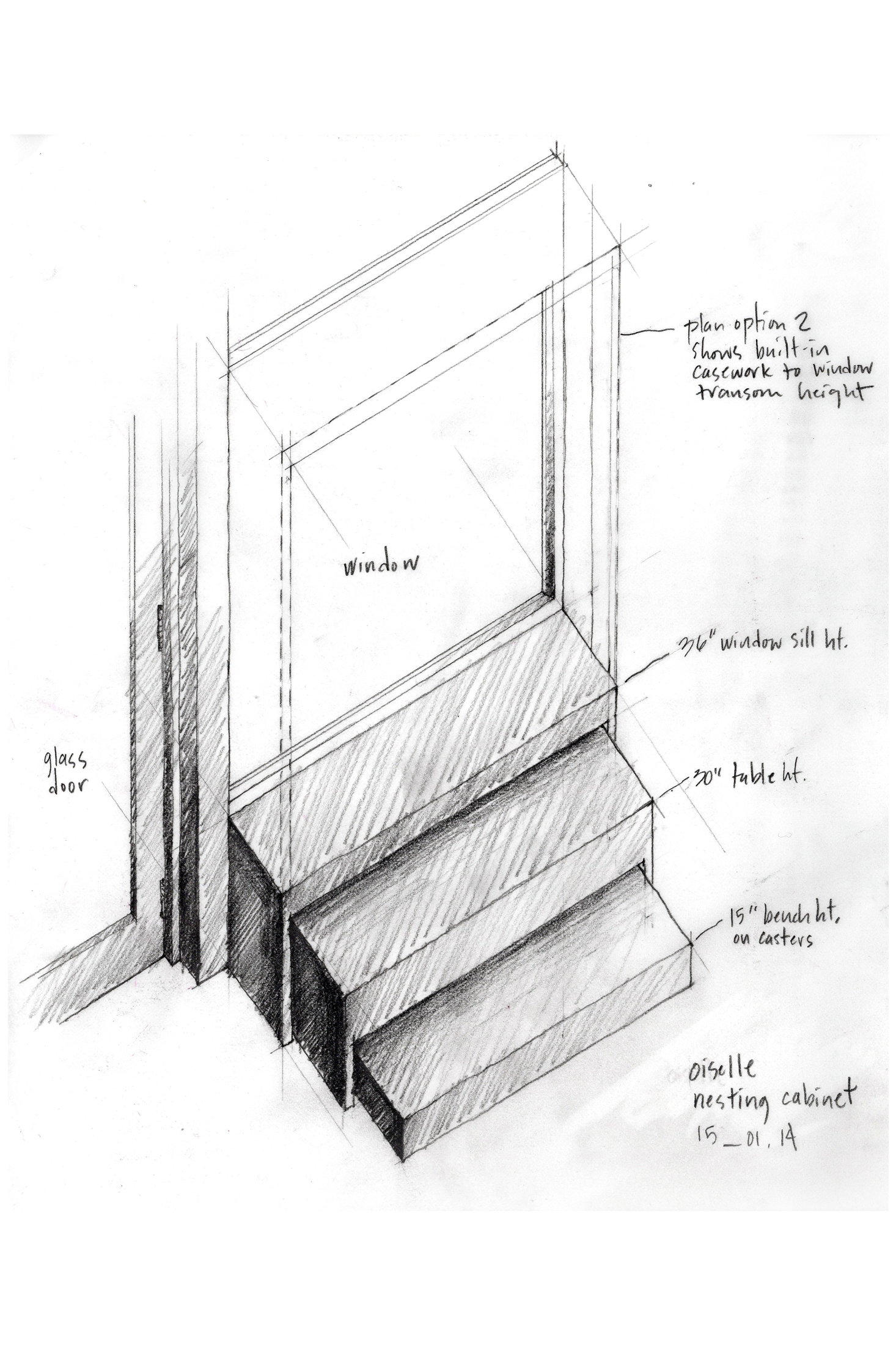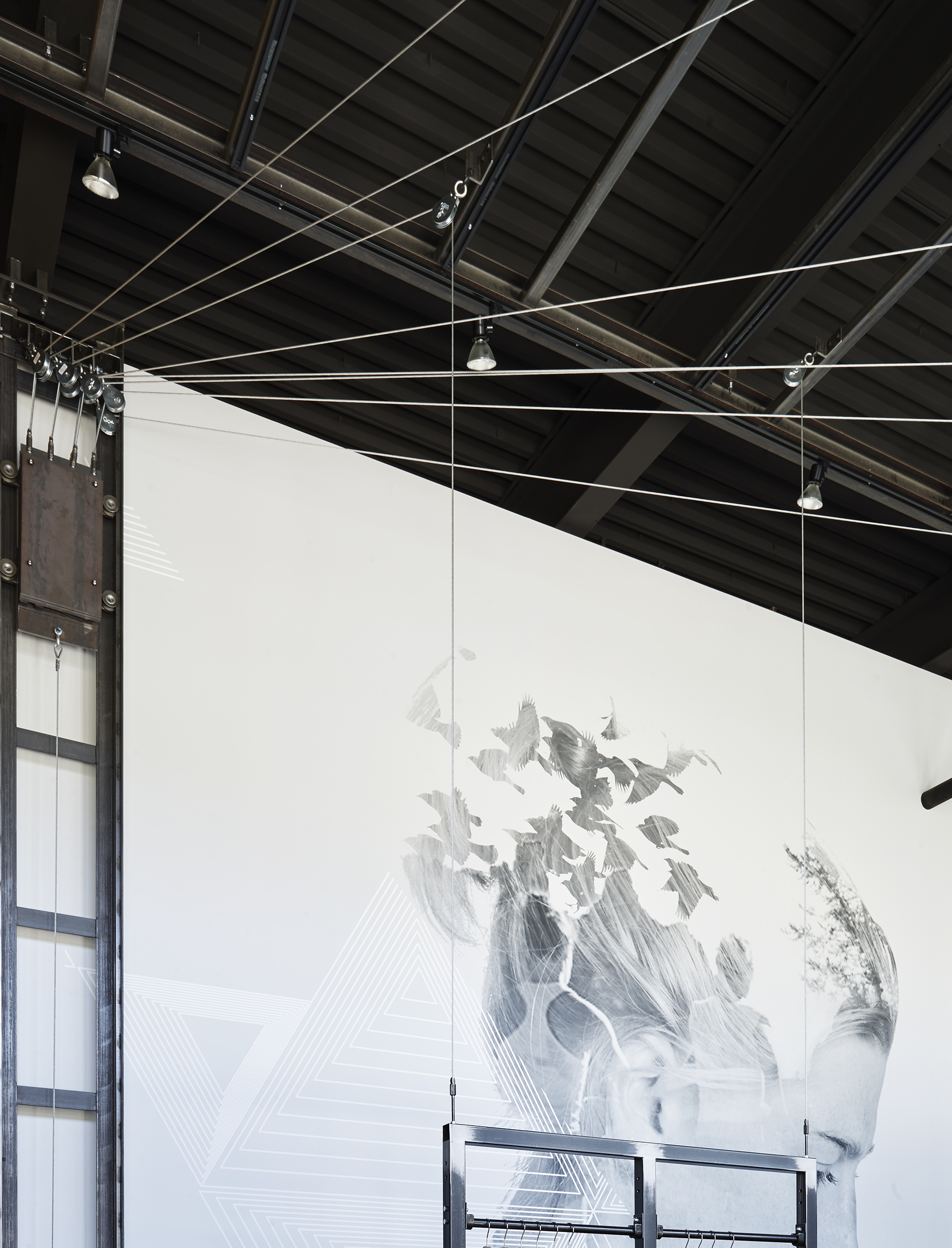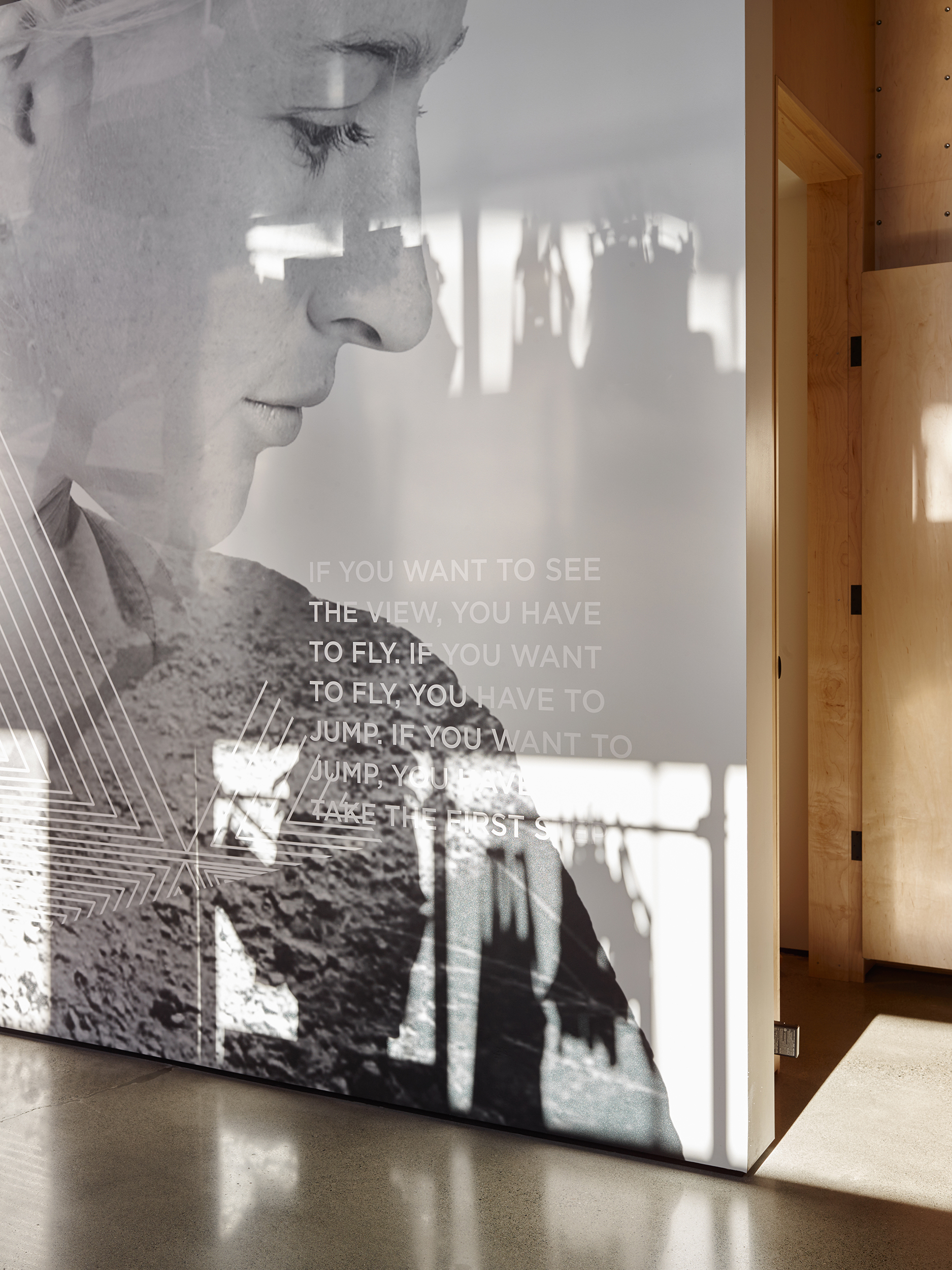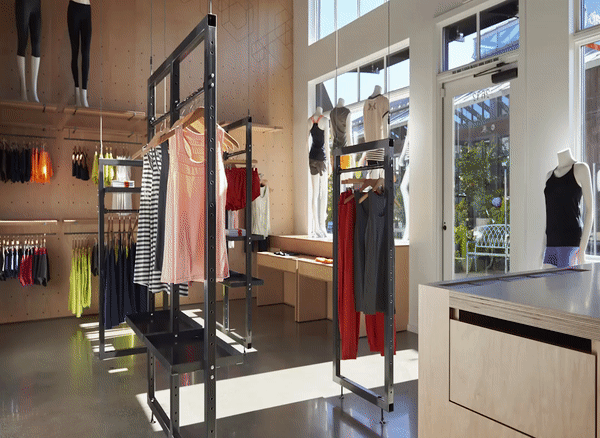 OISELLE FLAGSHIP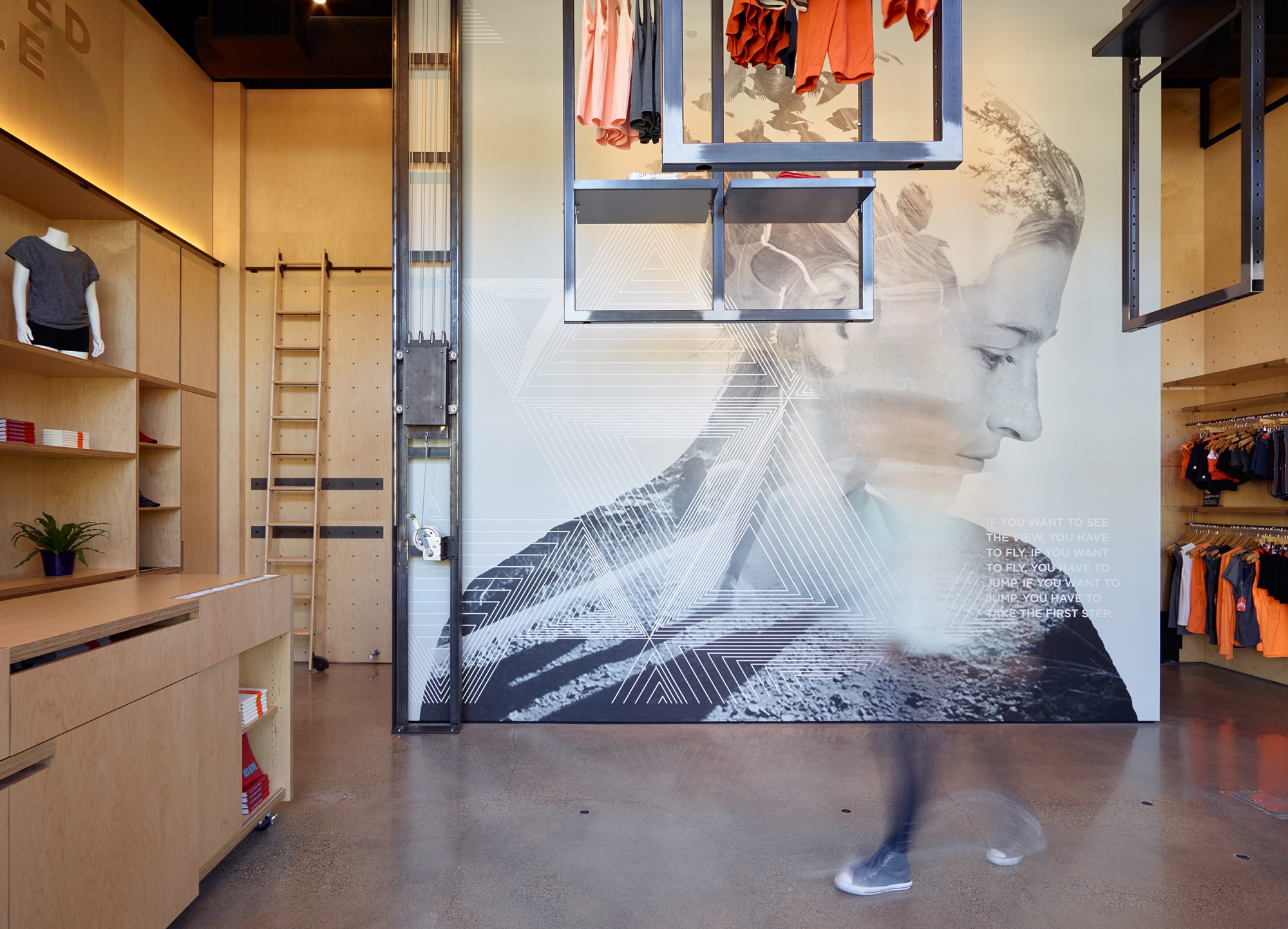 A running apparel store transforms from retail to club house with a kinetic 'theatre fly' and nesting furniture pieces.
LOCATION
University Village, Seattle, WA
ARCHITECTURE TEAM
Gentry / O'Carroll
ENGINEERING
J Welch Engineering, K|B Architectural Services
LIGHTING DESIGNER
KMJ-Design
GRAPHIC DESIGNER
Turnstyle
Oiselle is a well established Seattle company with a close knit community of dedicated athletes. The project brief proposed an interesting challenge; how to create a small but flexible flagship store that would simultaneously accommodate a seasonally changing selection of apparel and accessories as well as becoming a 'club house' of sorts for Oiselle's running community. The space needed to welcome running meets, marathon watch parties, and athlete signings while still functioning as a retail store.

The solution came by way of four main design elements - the Theatre Fly, the Haberdashery desk, the Plinko Wall, and the Hero Wall. These elements work together to transform the existing shell into a multi-functional space. The north, east and south walls are materially tied together with maple plywood, both as a wall finish, cabinetry, and custom display wall system.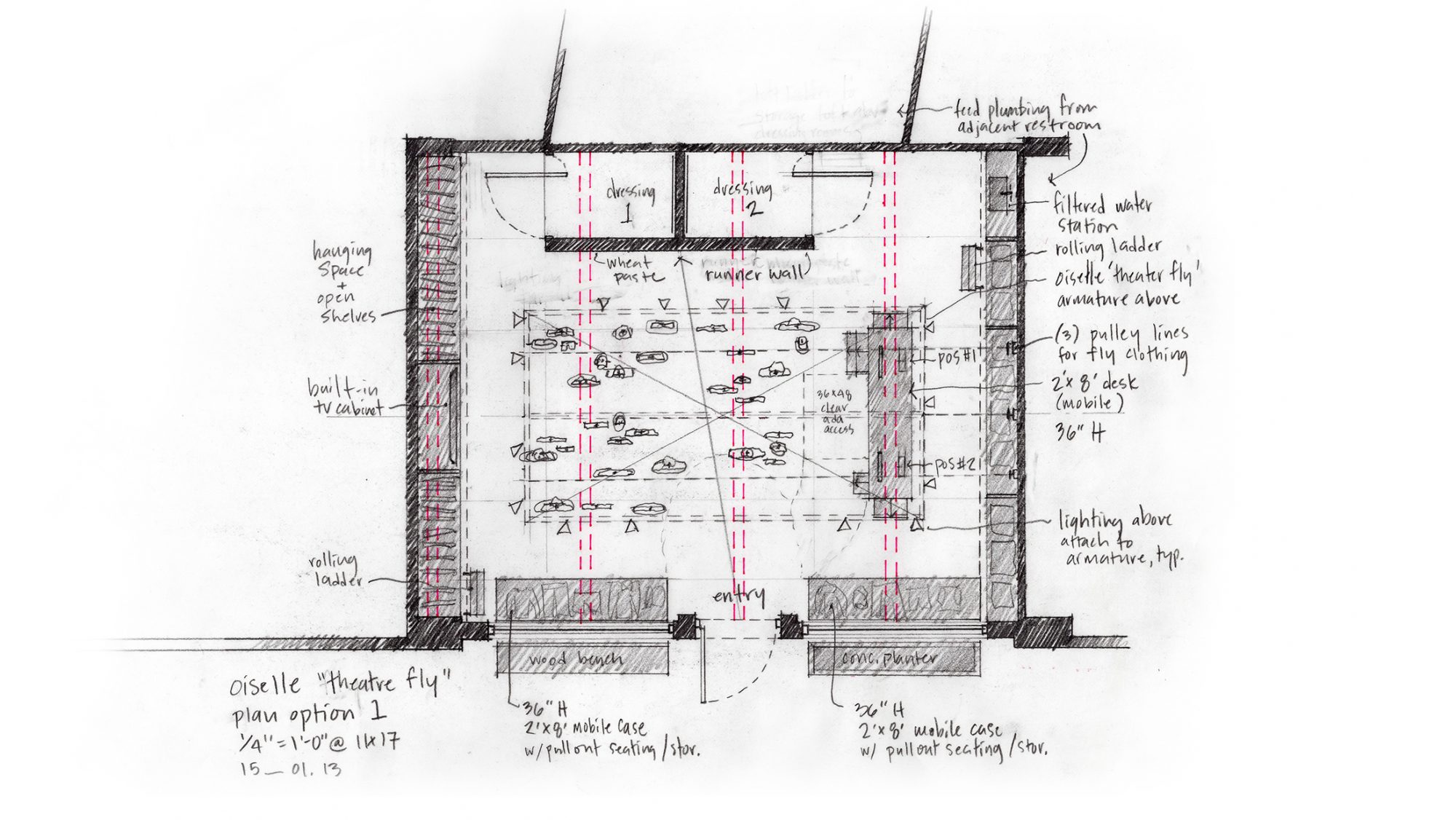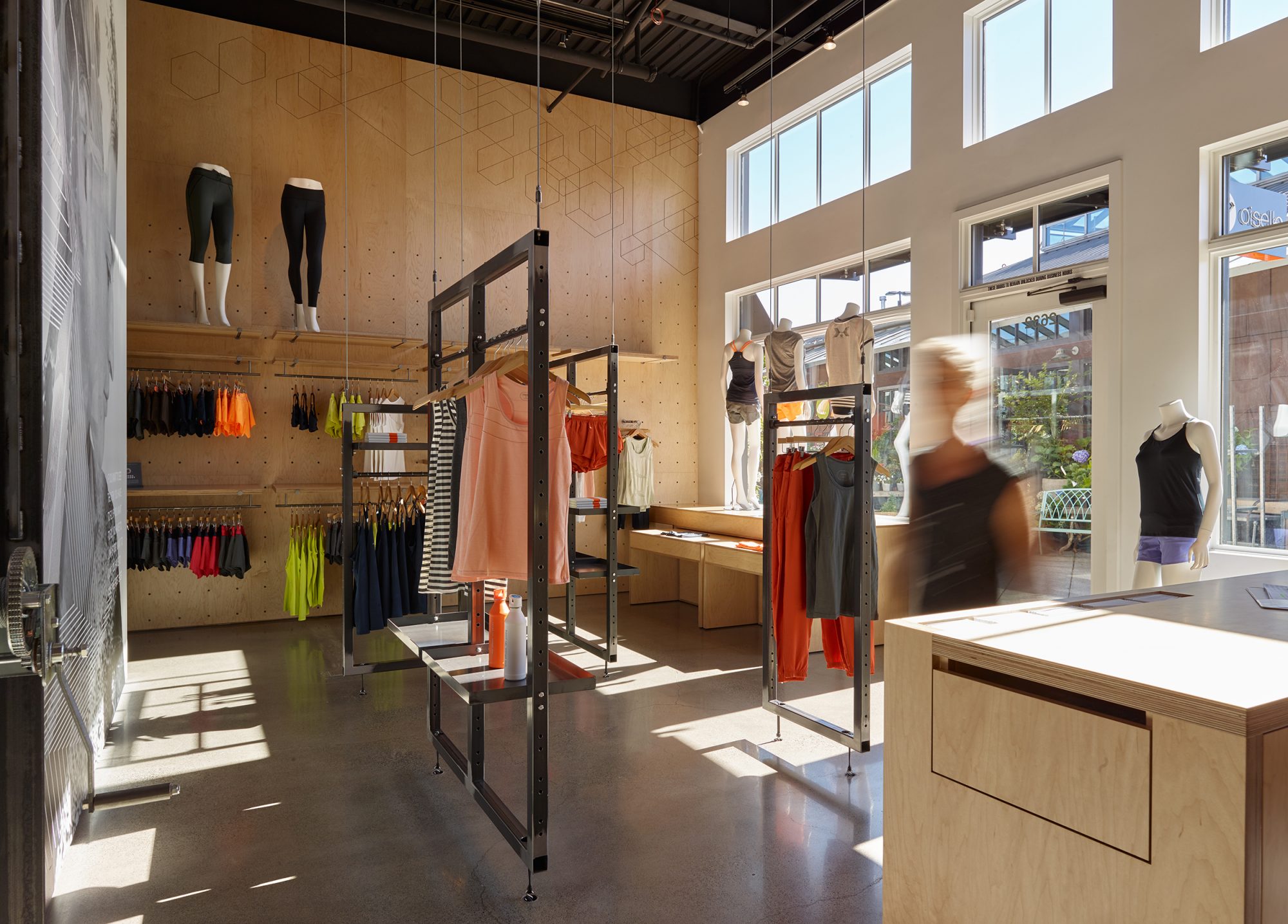 The Theatre Fly is the main mechanism by which the store transforms to host large gatherings. The winch and array of cabling suspends hanging display racks from a frame mounted to the existing steel beams within the space. When hosting events, the racks are able to be winched up to the ceiling to allow for a completely open plan below.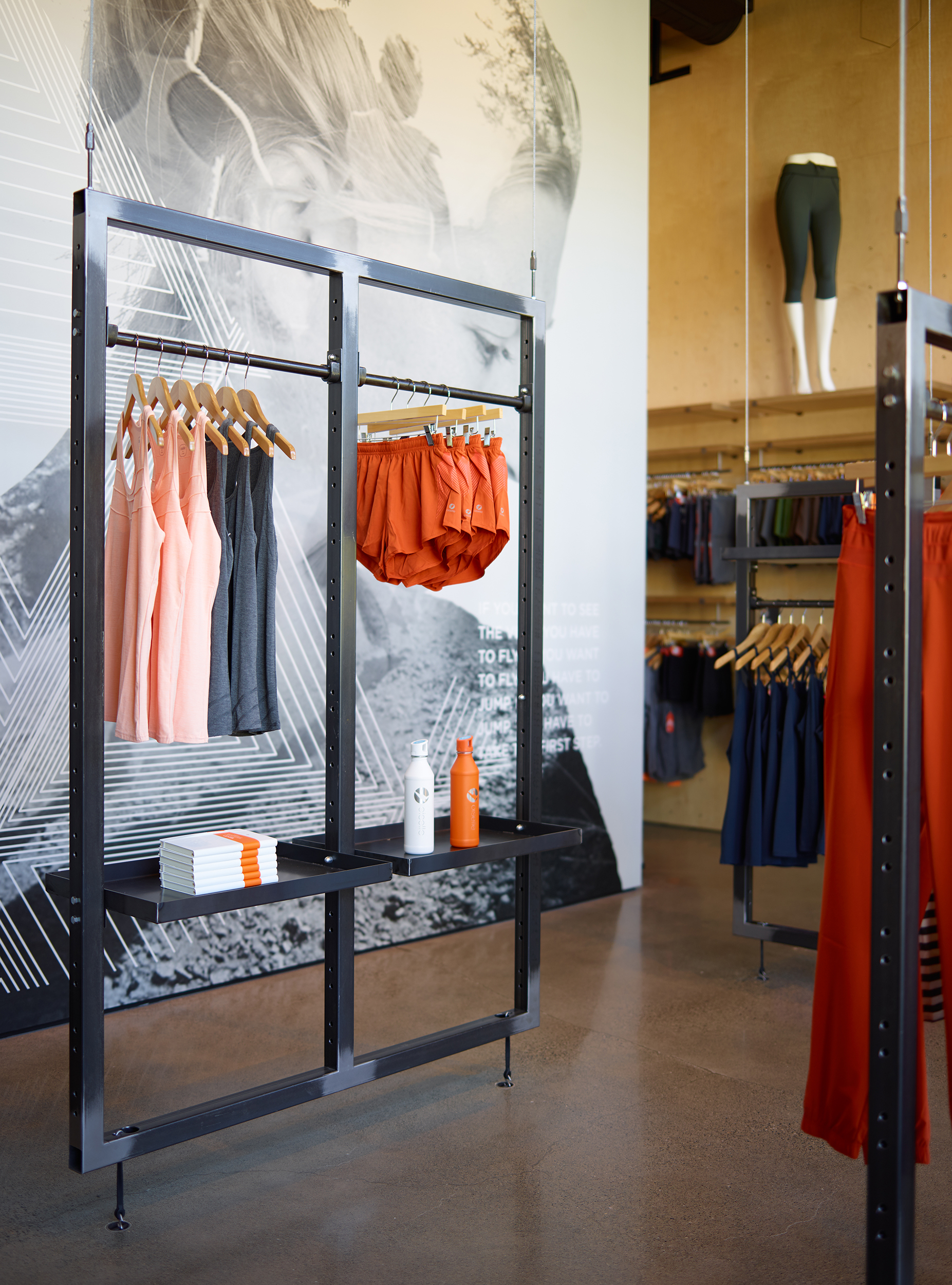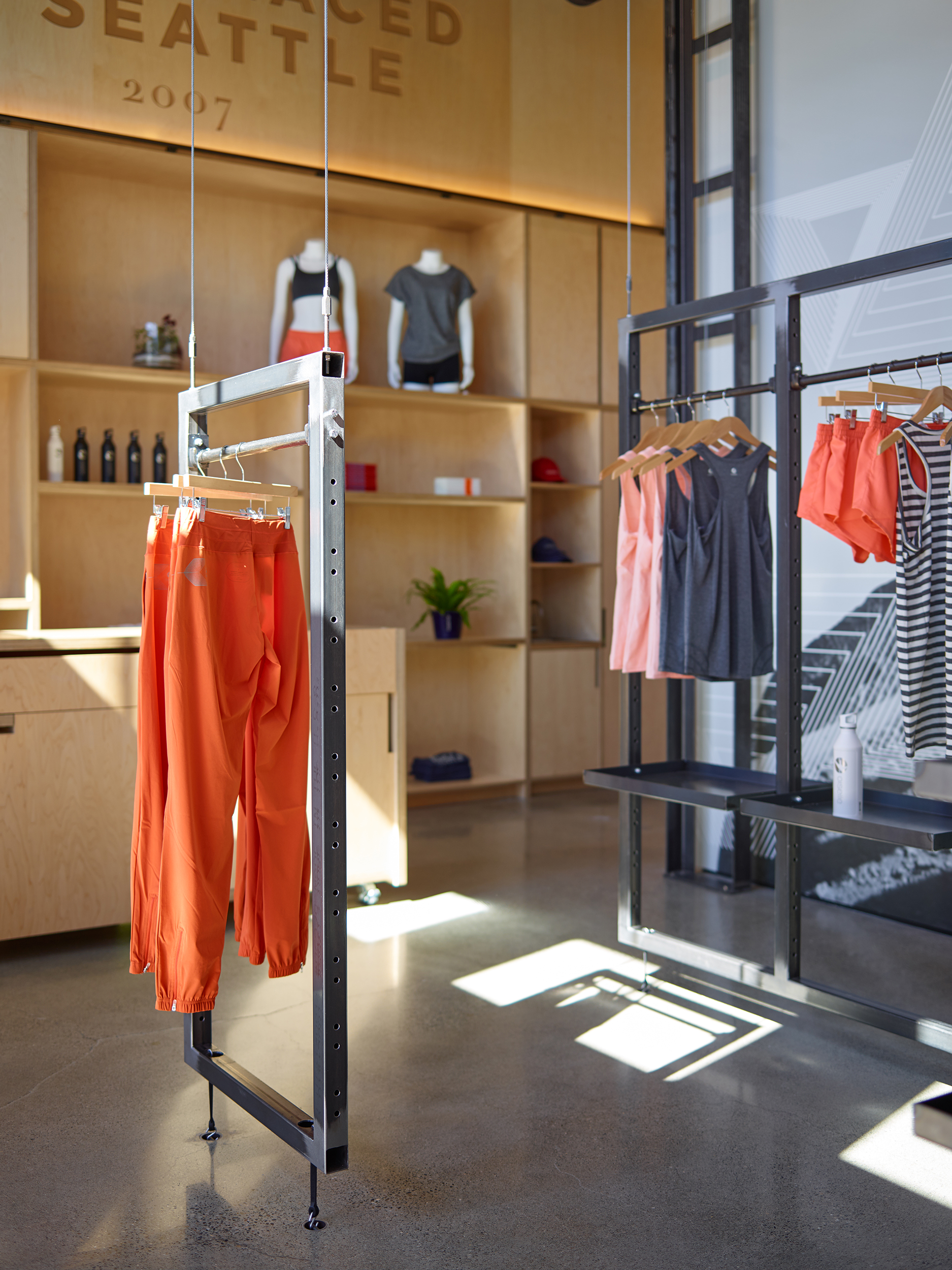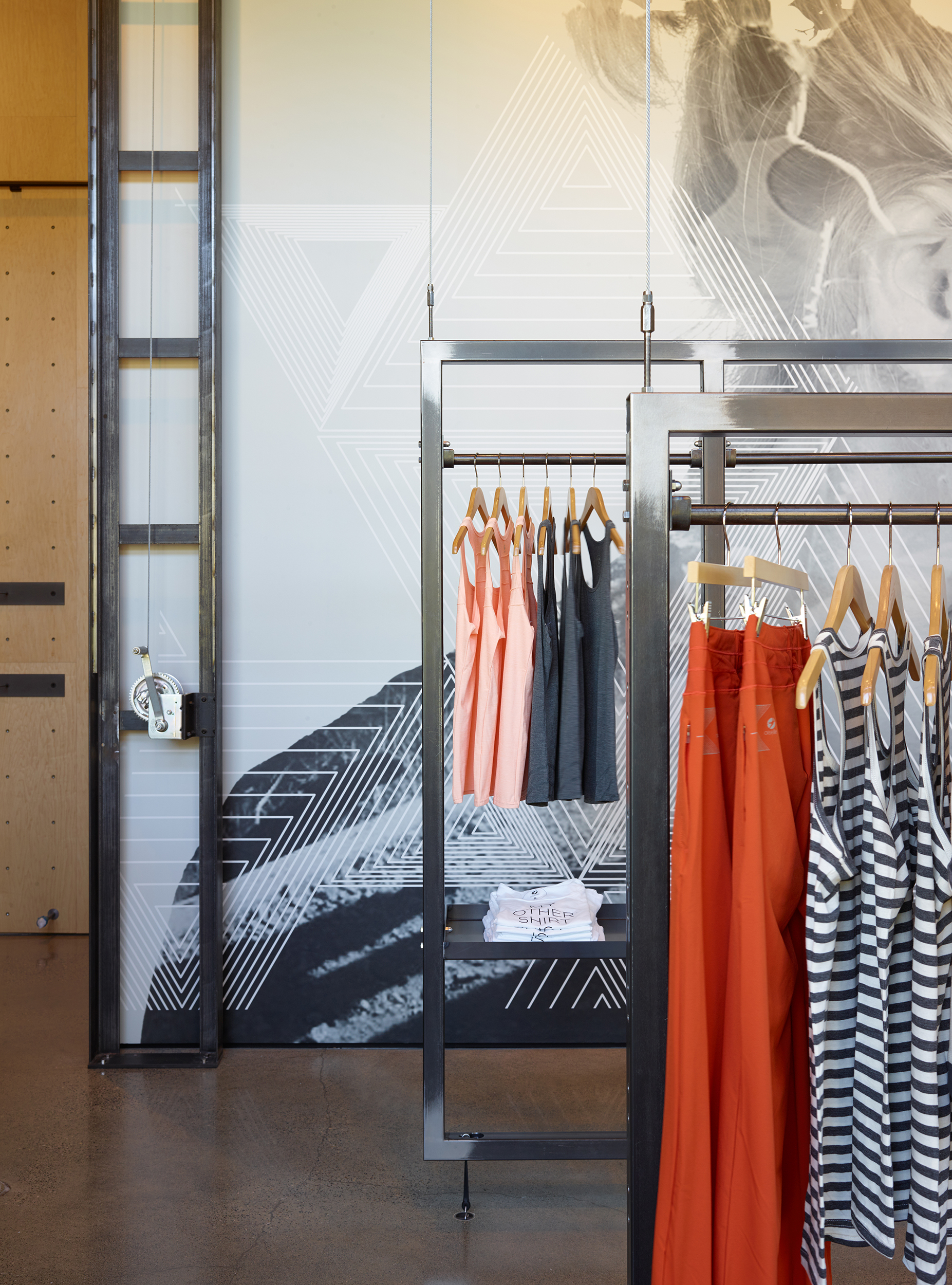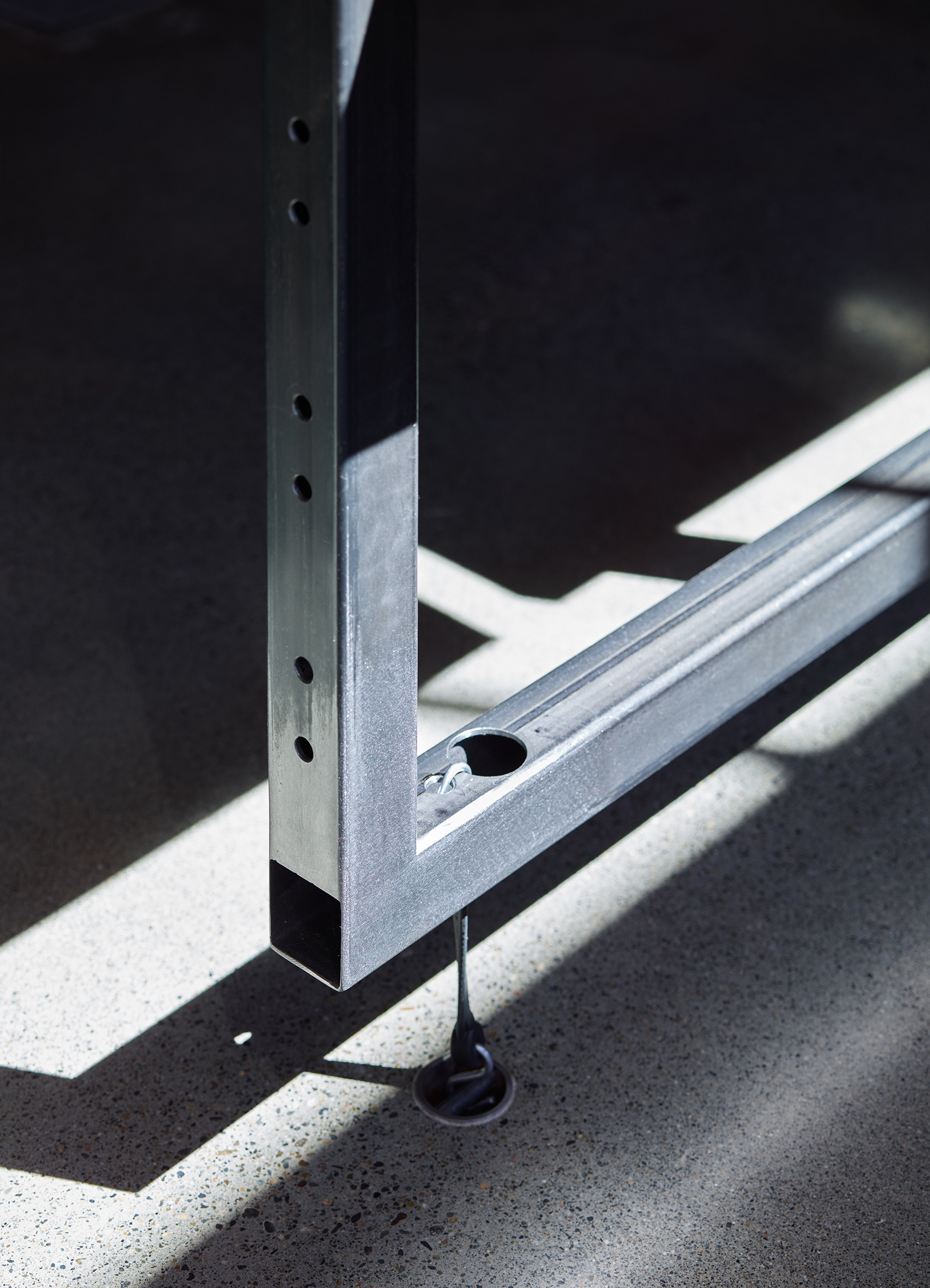 The Haberdashery desk is designed with several sliders and drawers which can be opened to display various accessories for sale. When not in use the desk closes up and rolls back into the cabinetry which lines the north wall.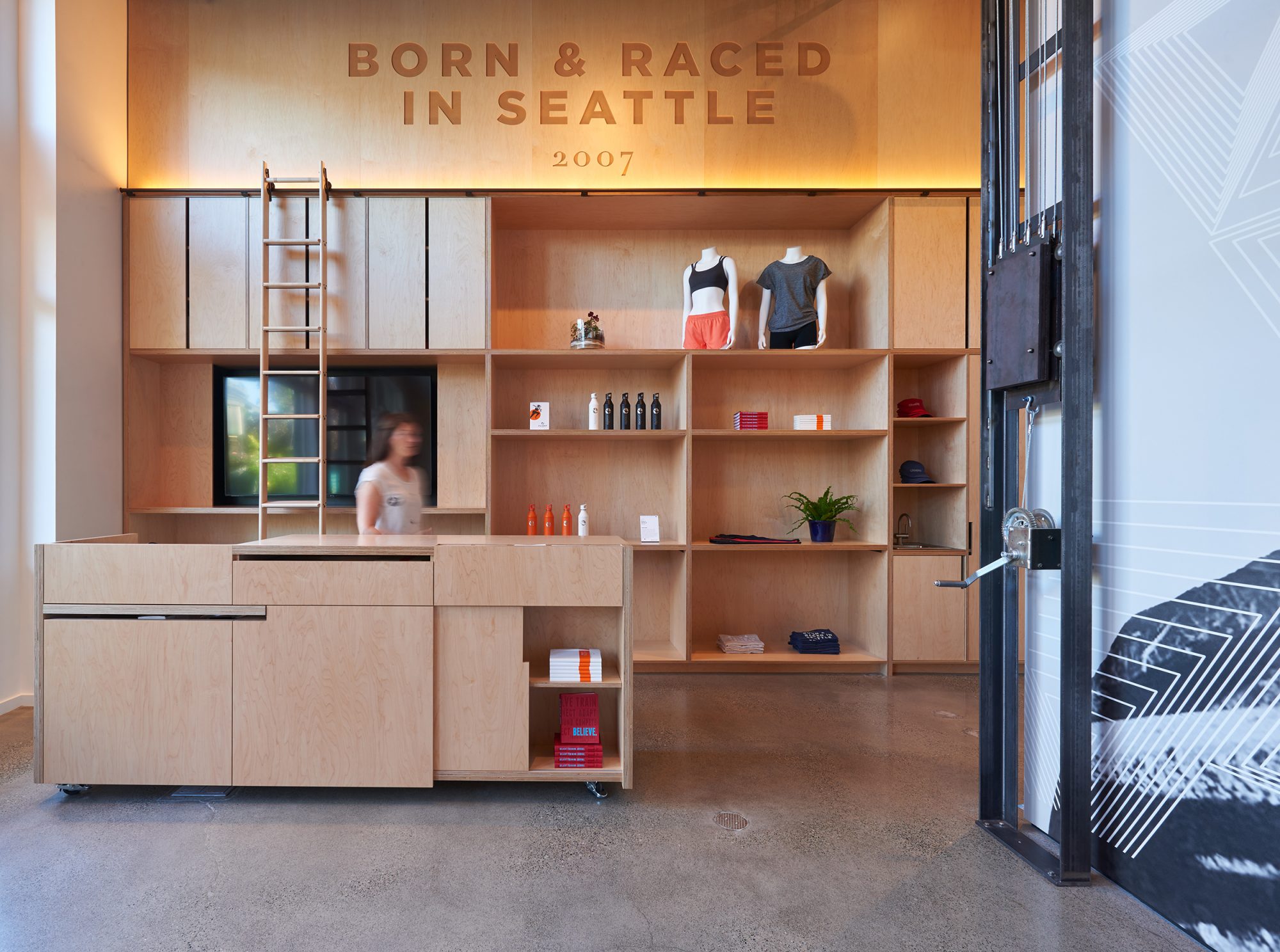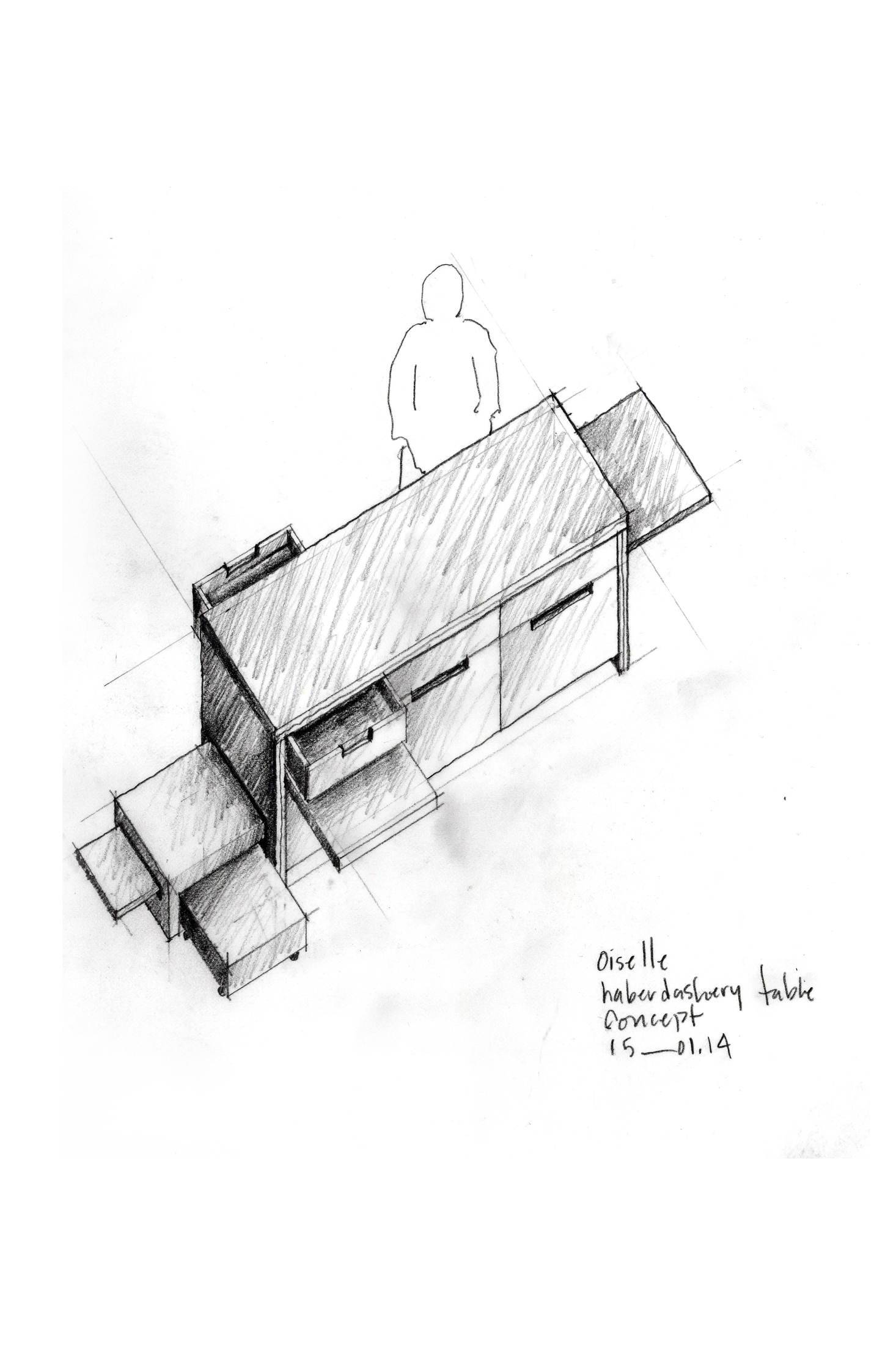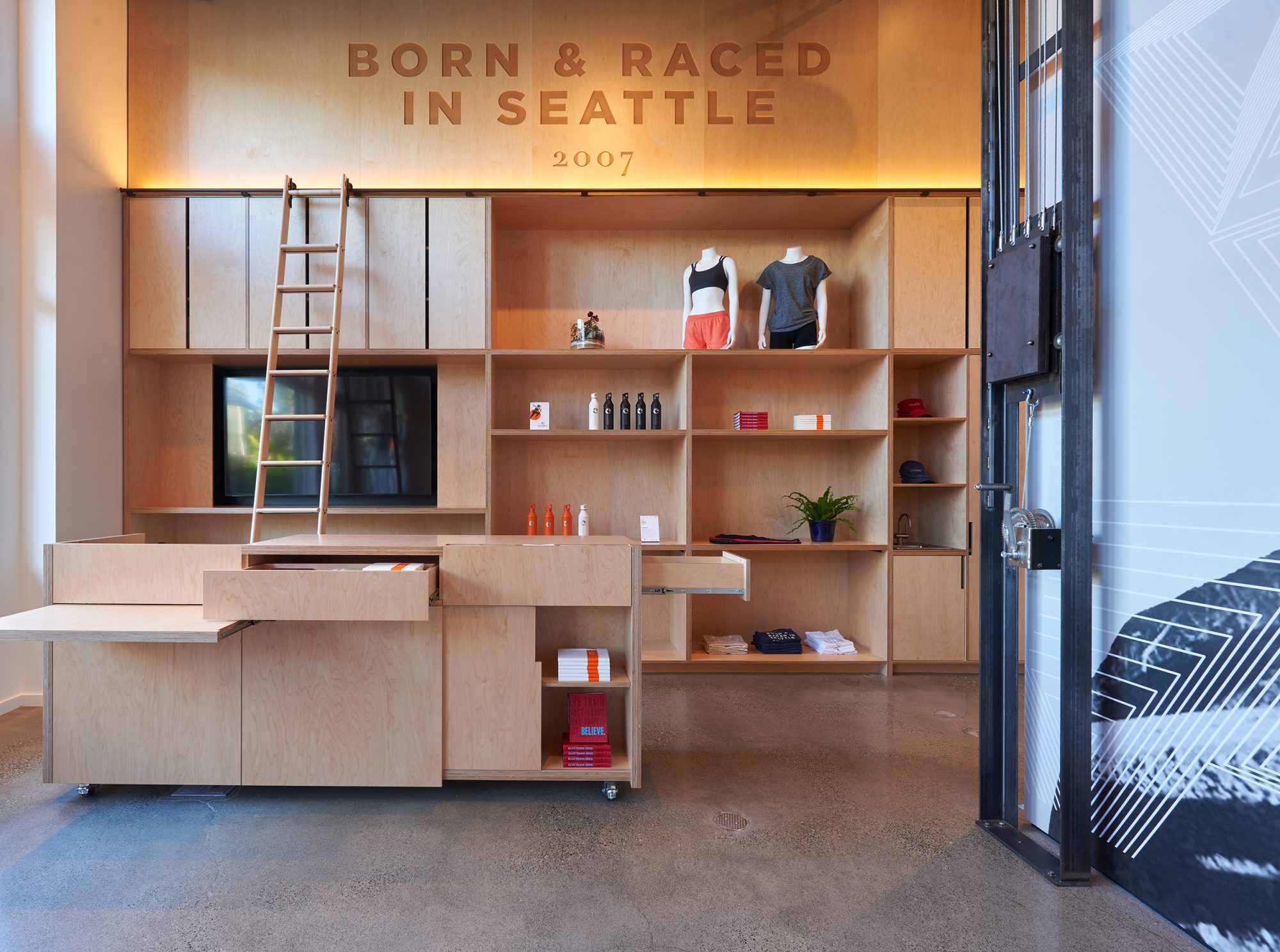 The Plinko Wall is a custom wall finish which runs along the south and east walls. Plywood is drilled with 1/2" holes at 8" on center, forming a flexible grid from which different arrangements of custom shelves and hanging rails can be installed.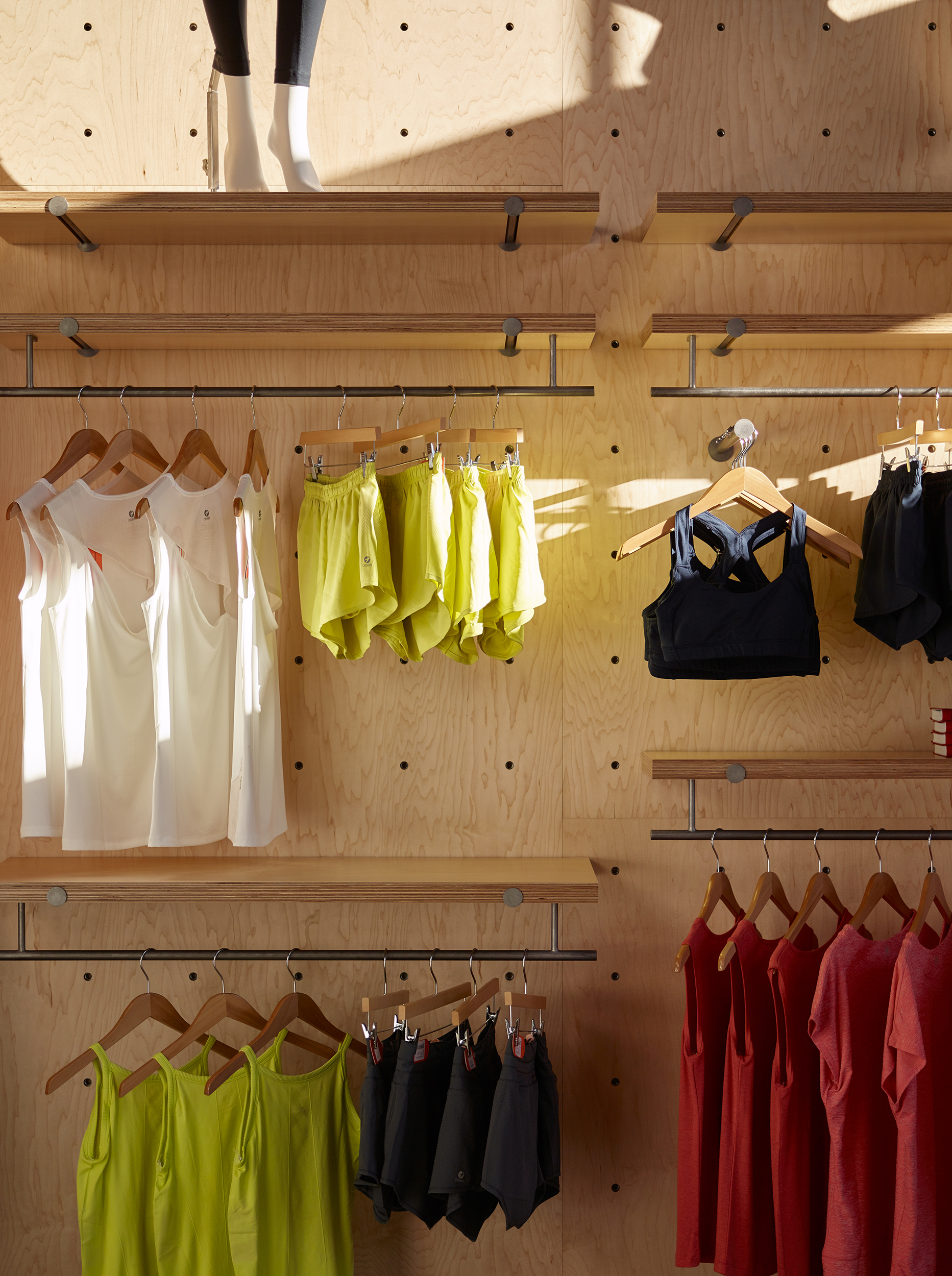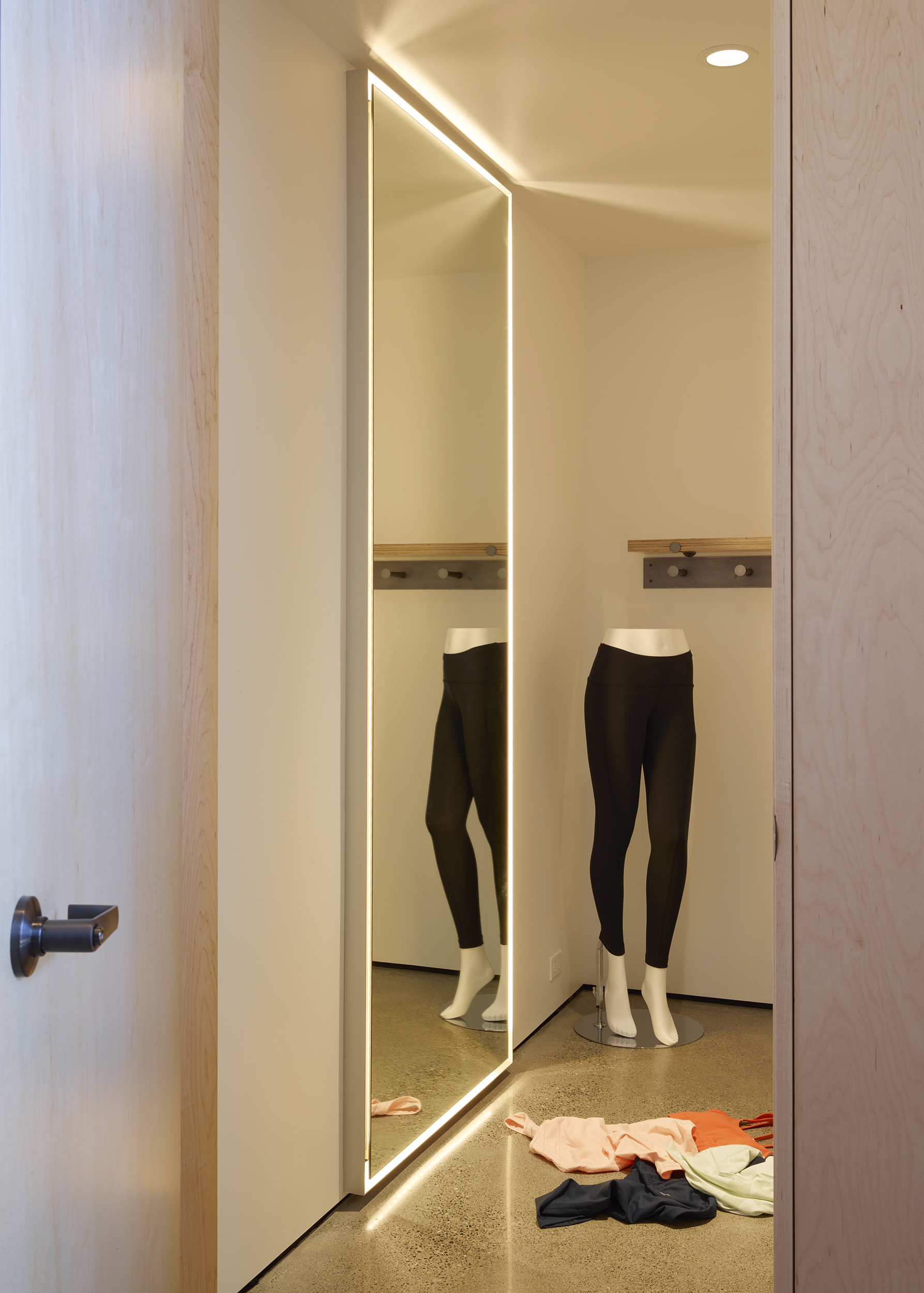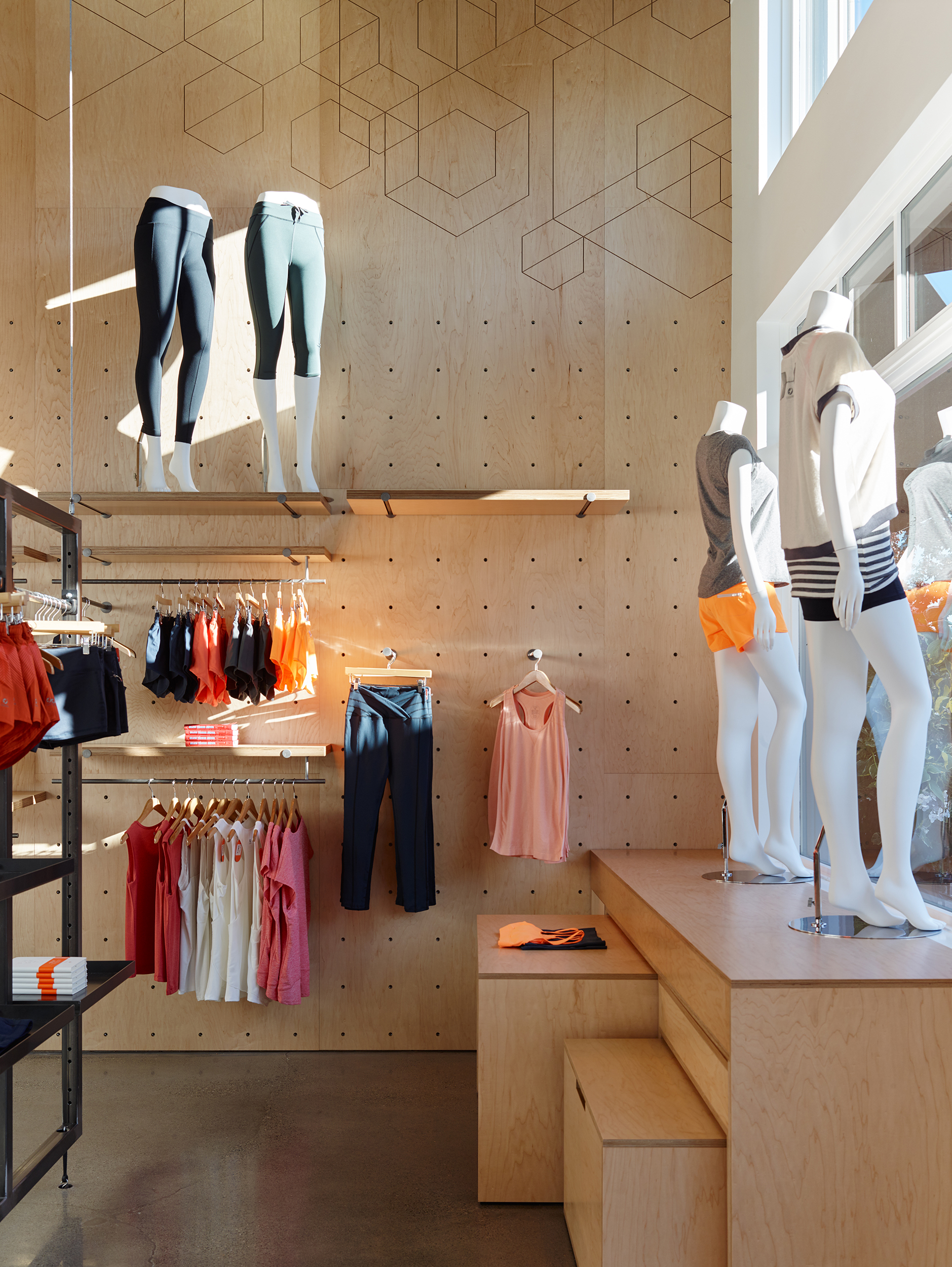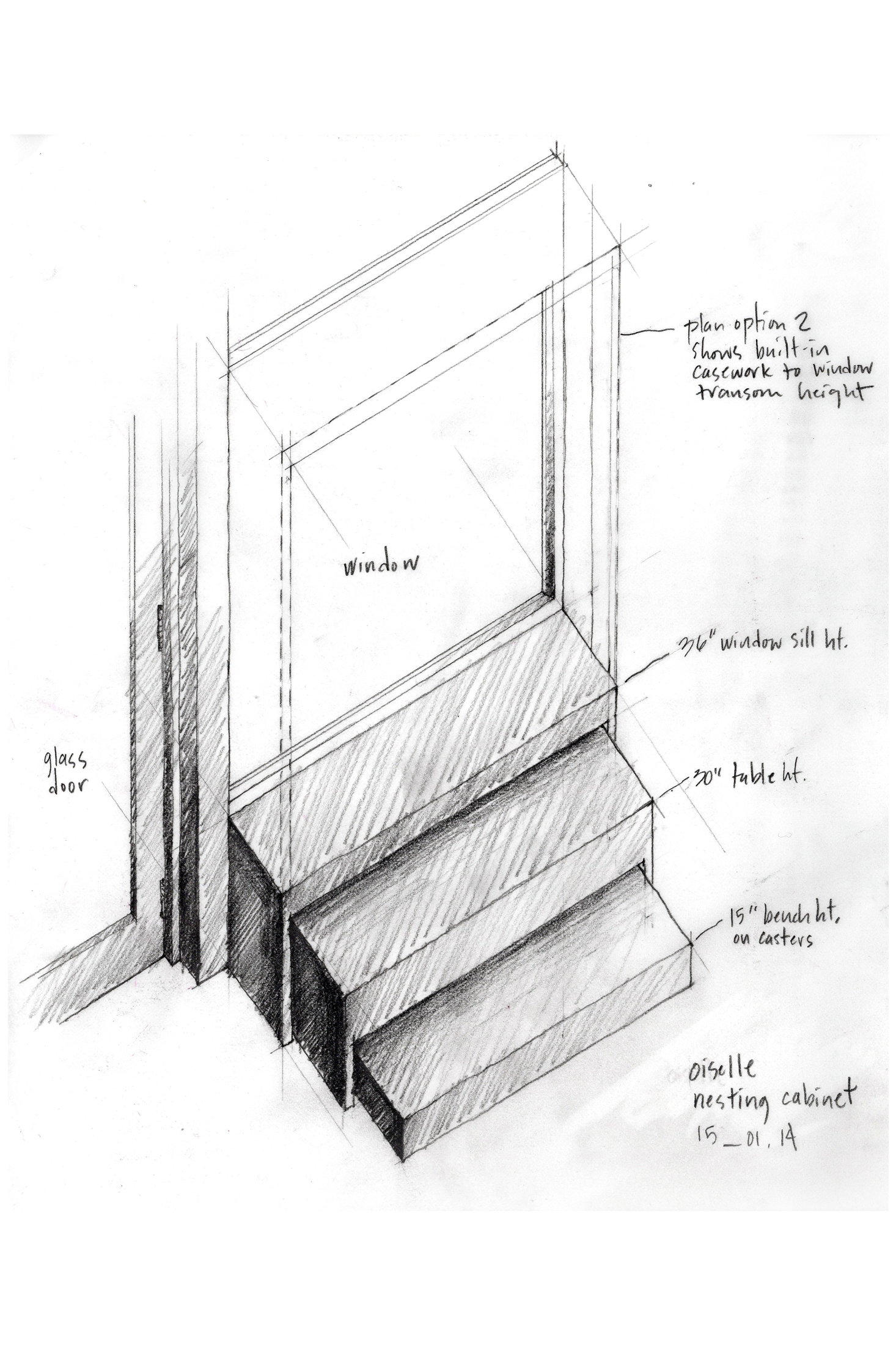 The Hero Wall is a visual backdrop for the store. A large scale mural featuring one of Oiselle's professional athletes is fully revealed when the hanging racks are elevated during events. The wall will be changed to reflect the seasonal focus allowing the store to evolve inline with the brand over the years.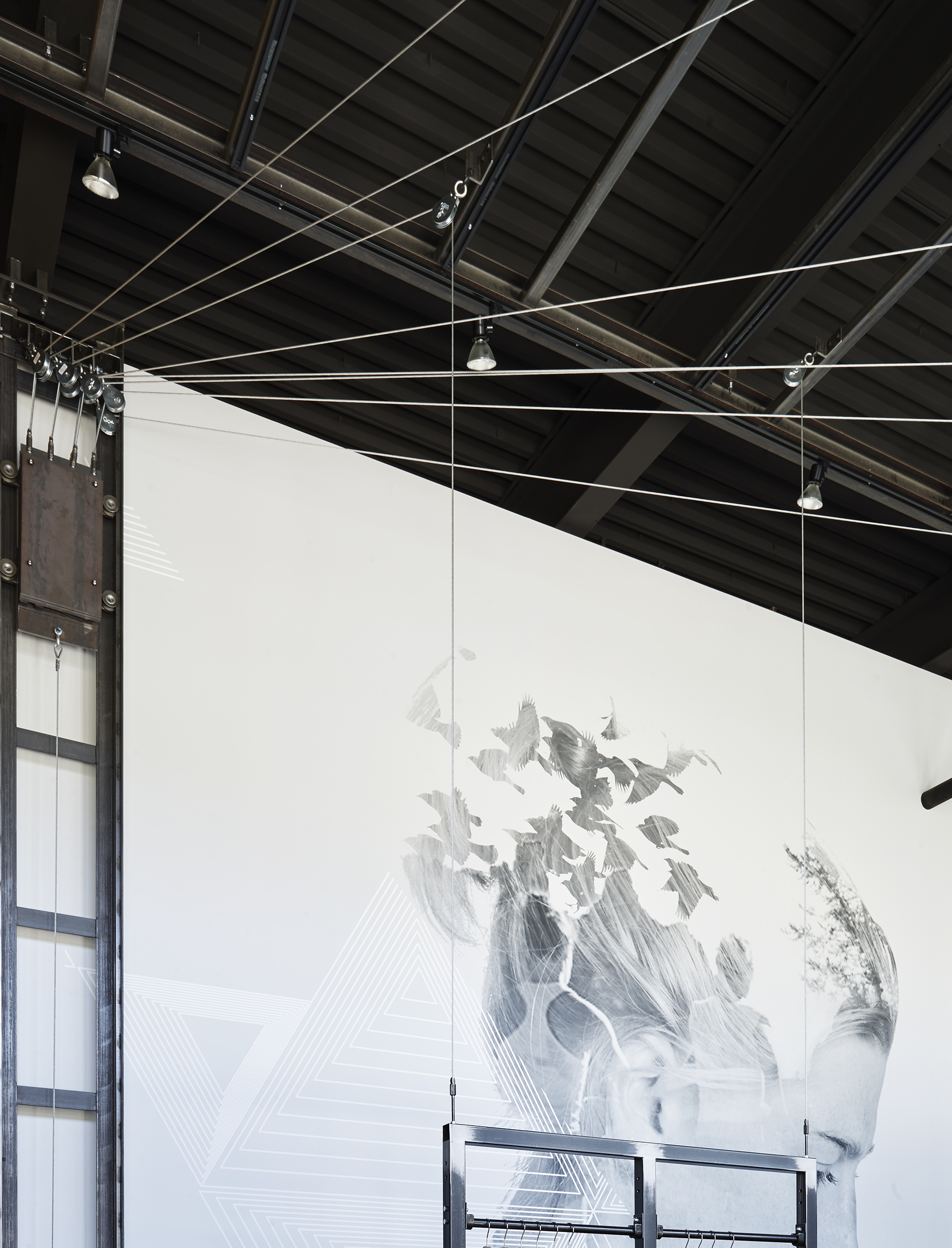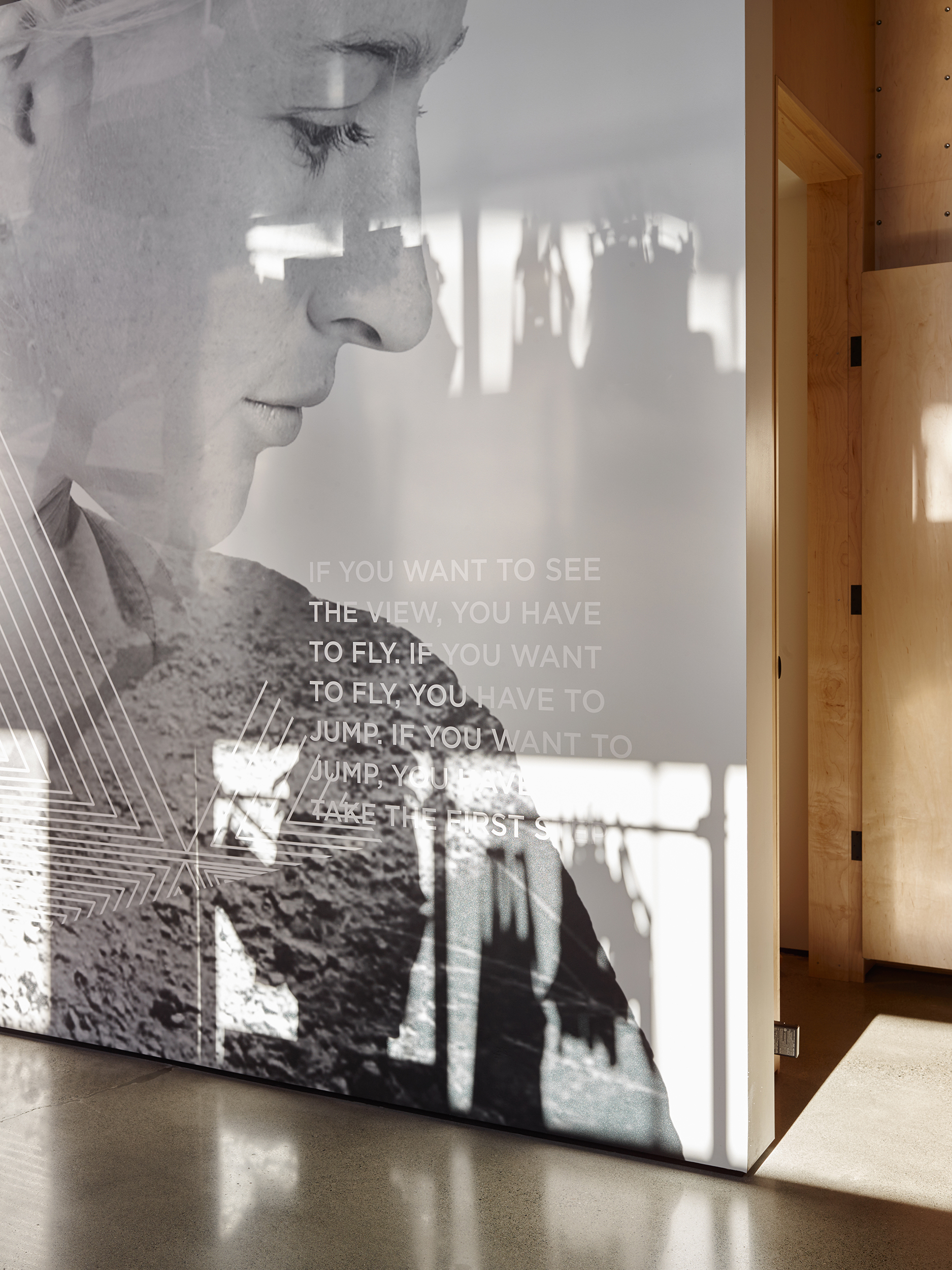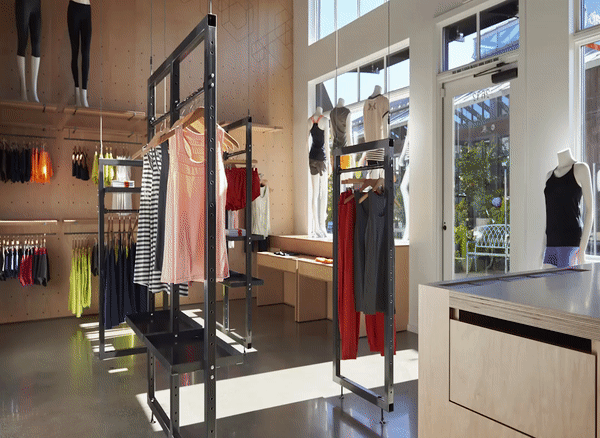 LOCATION
University Village, Seattle, WA
ARCHITECTURE TEAM
Gentry / O'Carroll
ENGINEERING
J Welch Engineering, K|B Architectural Services
LIGHTING DESIGNER
KMJ-Design
GRAPHIC DESIGNER
Turnstyle