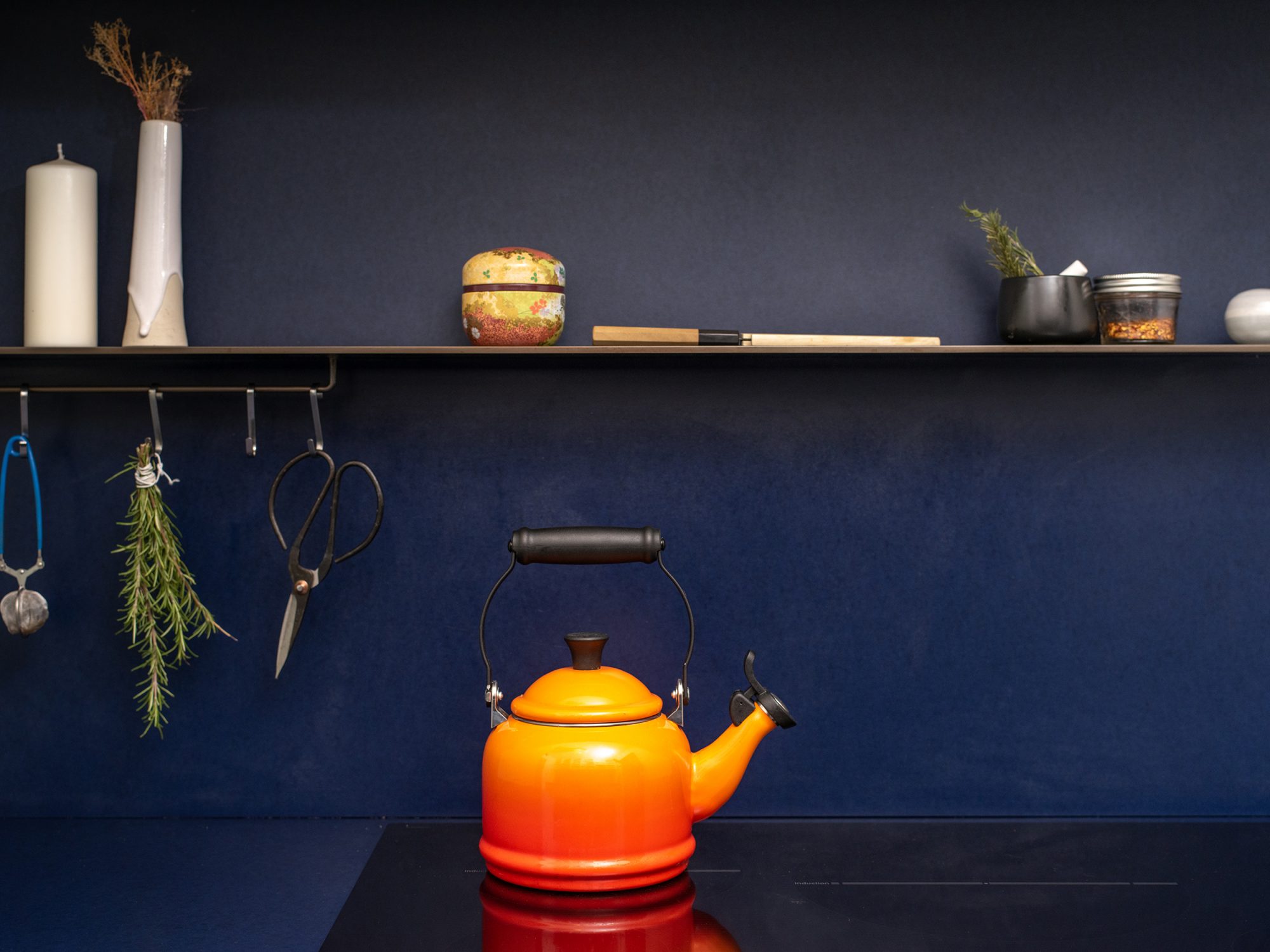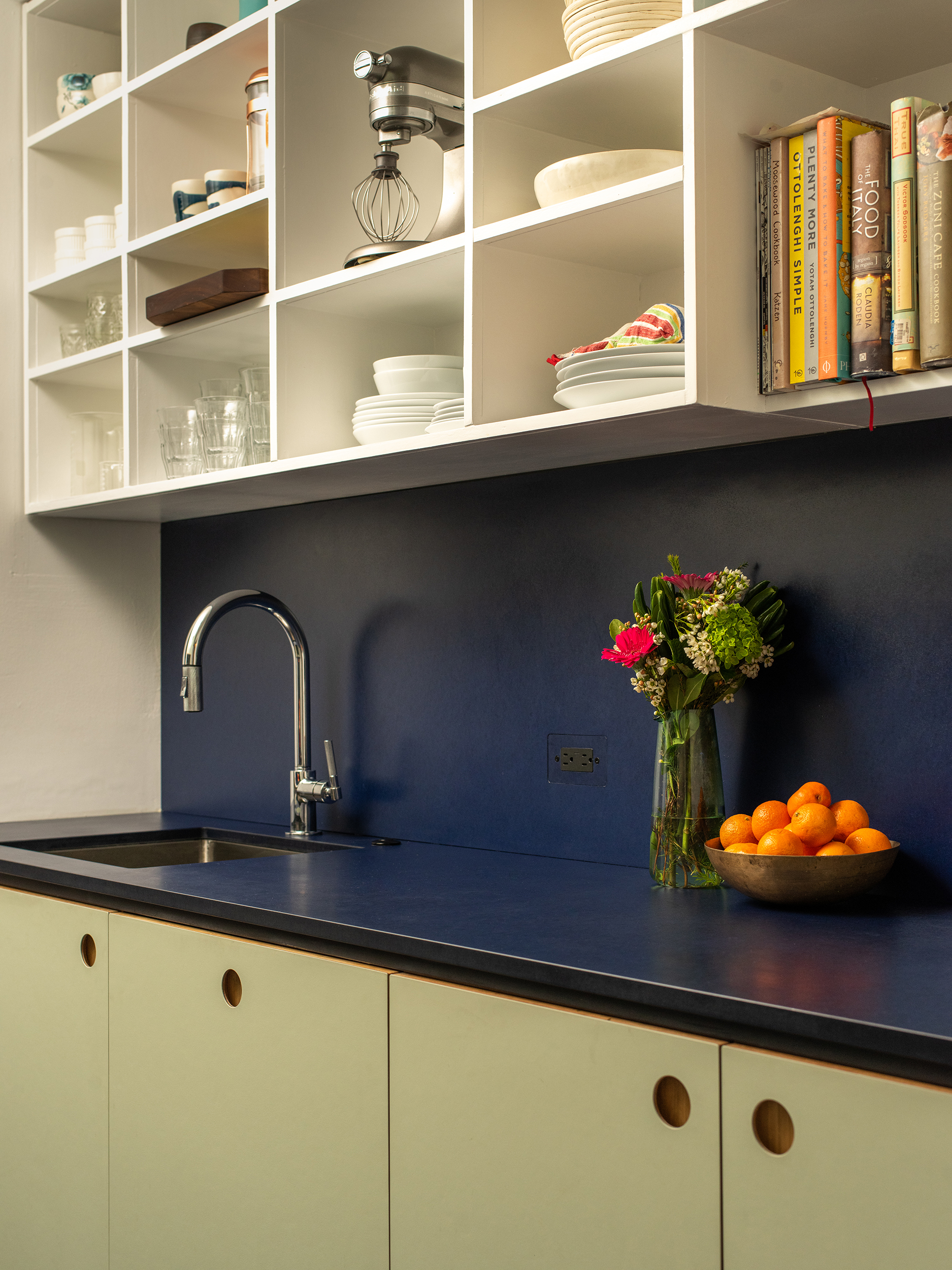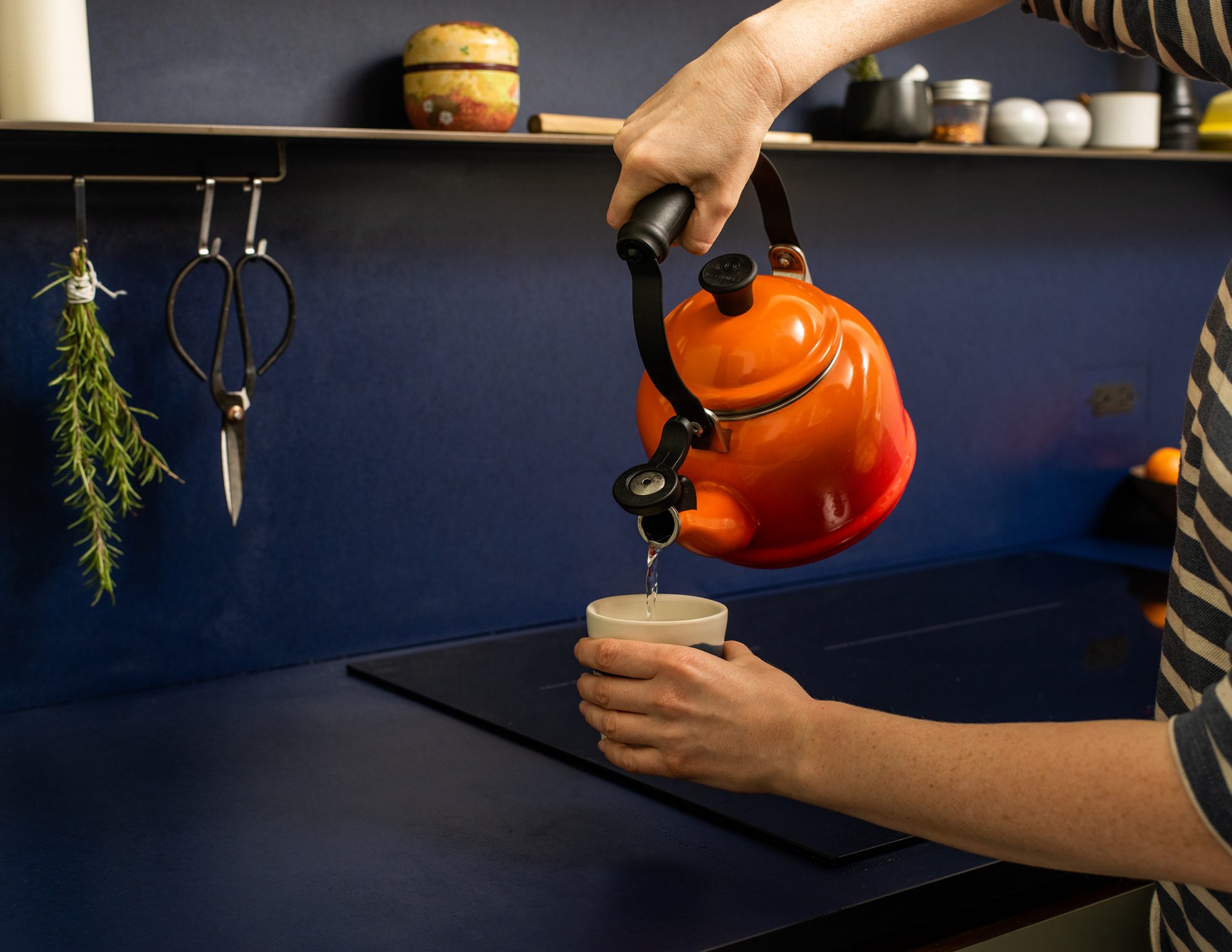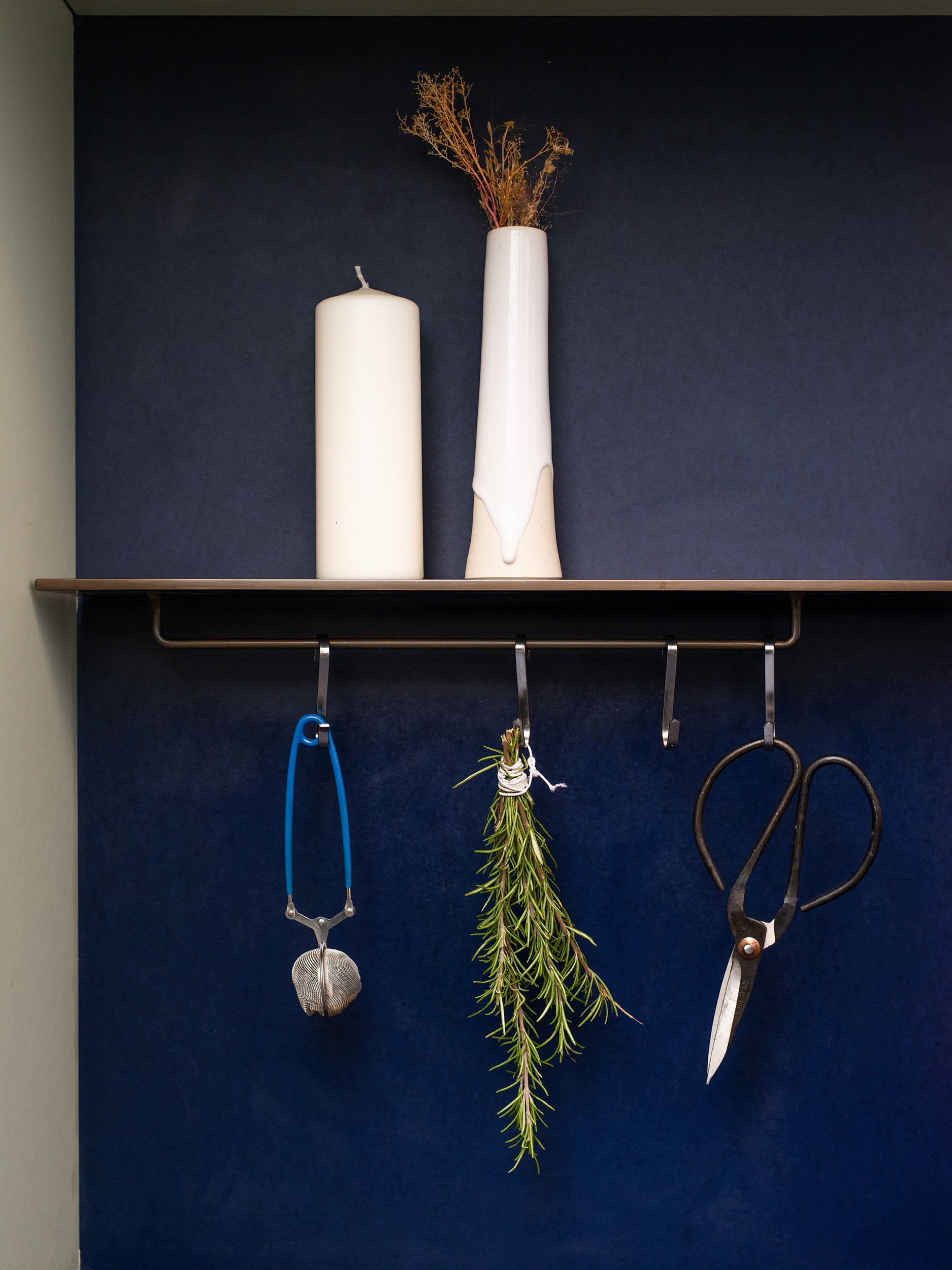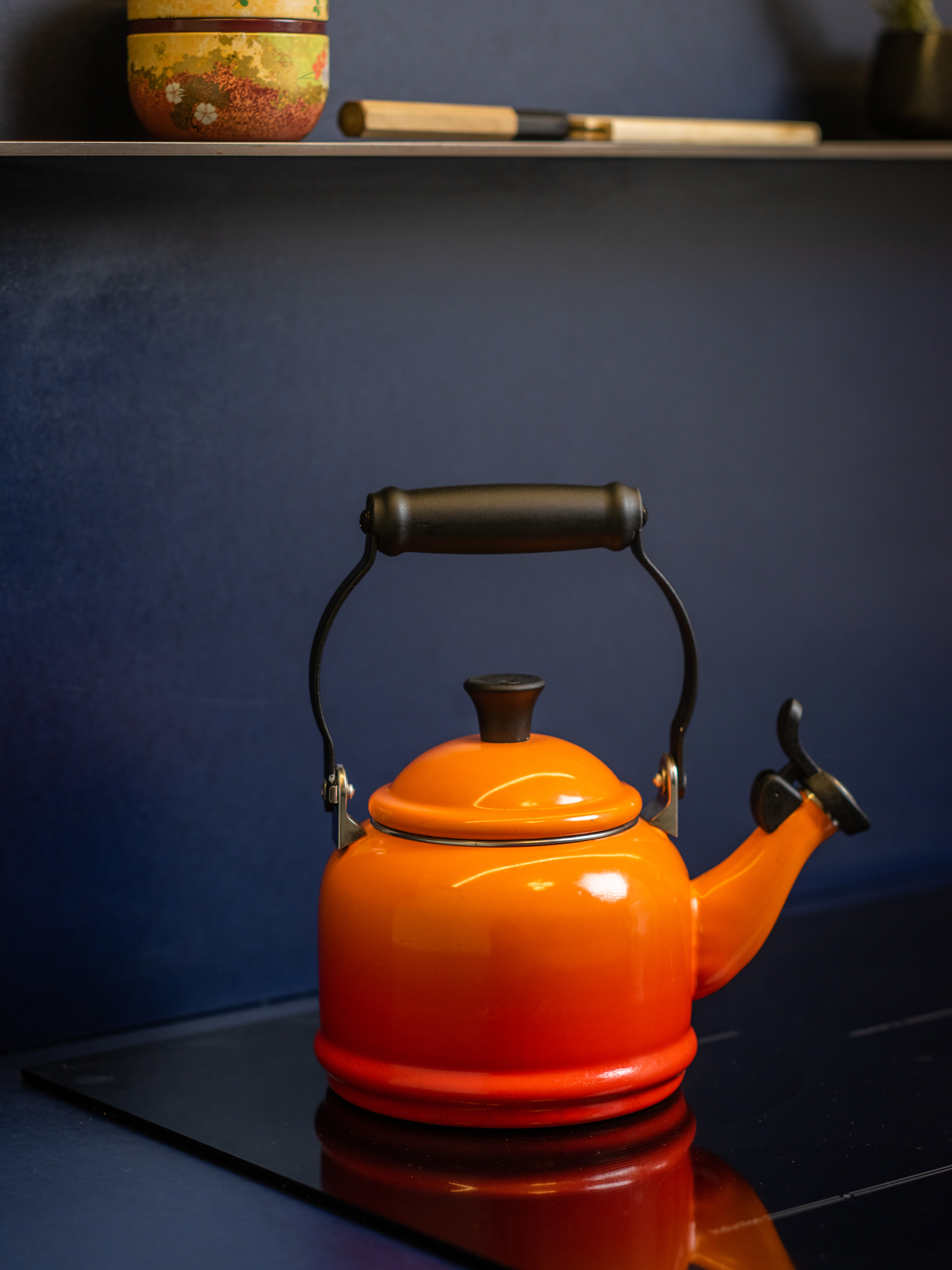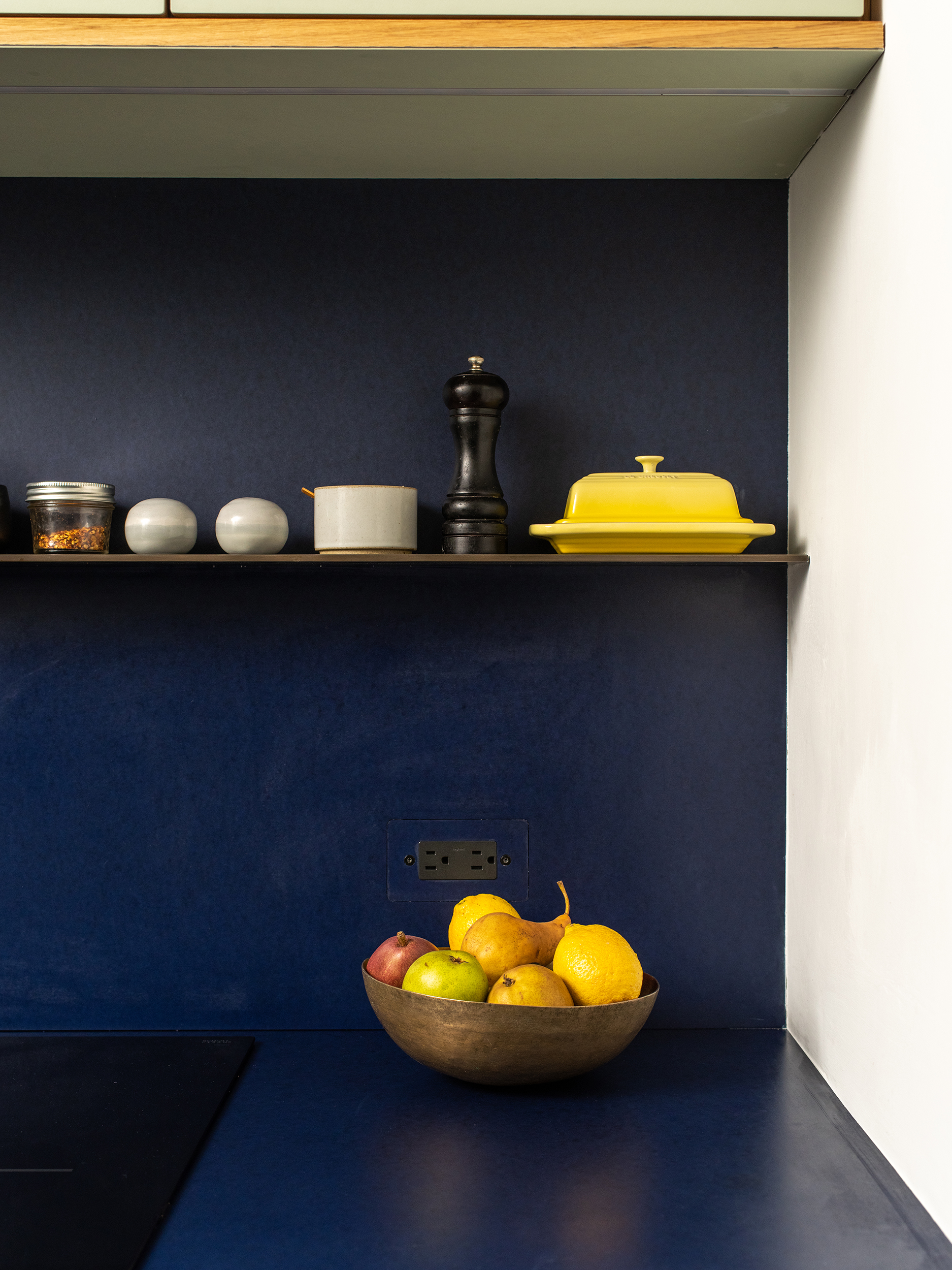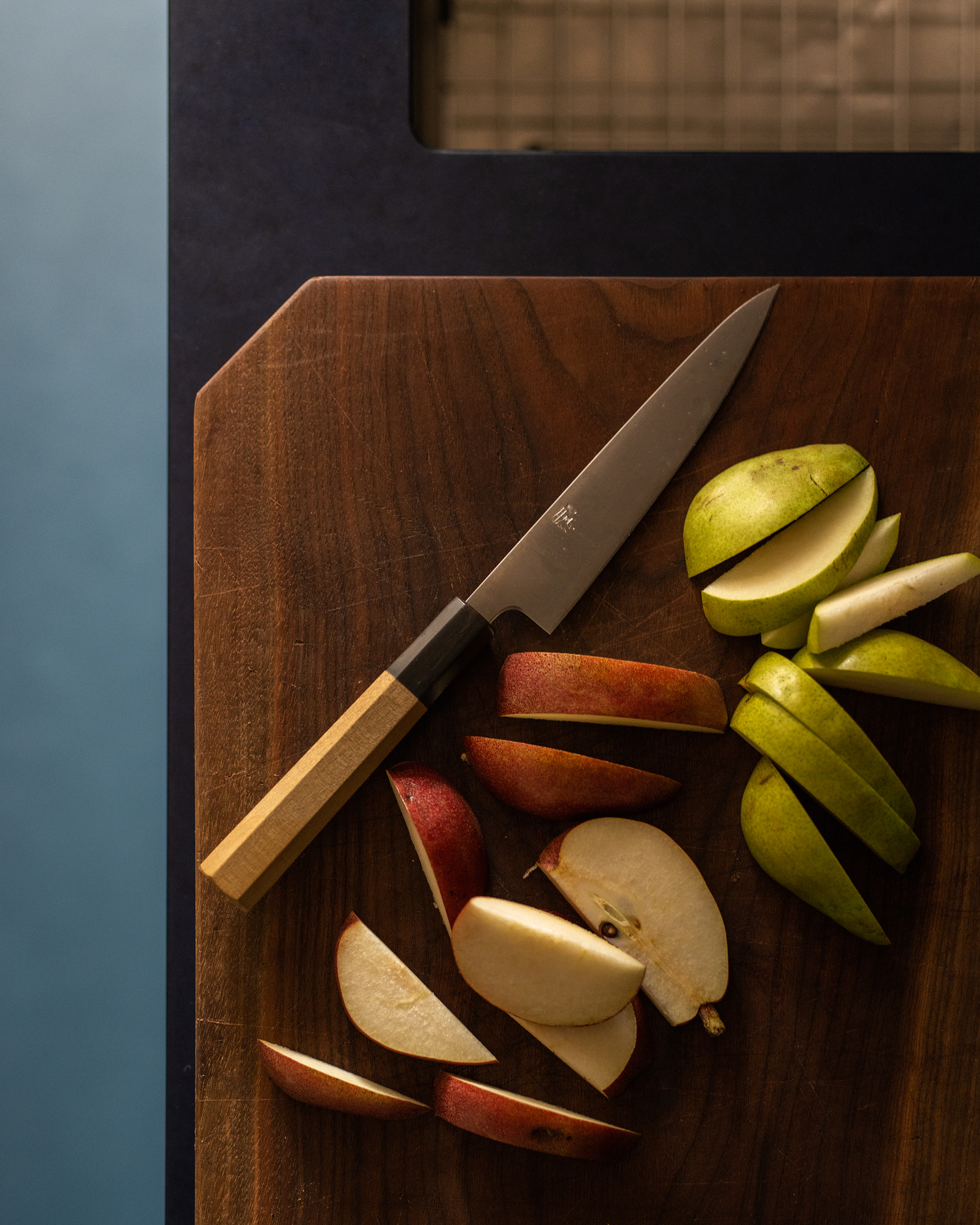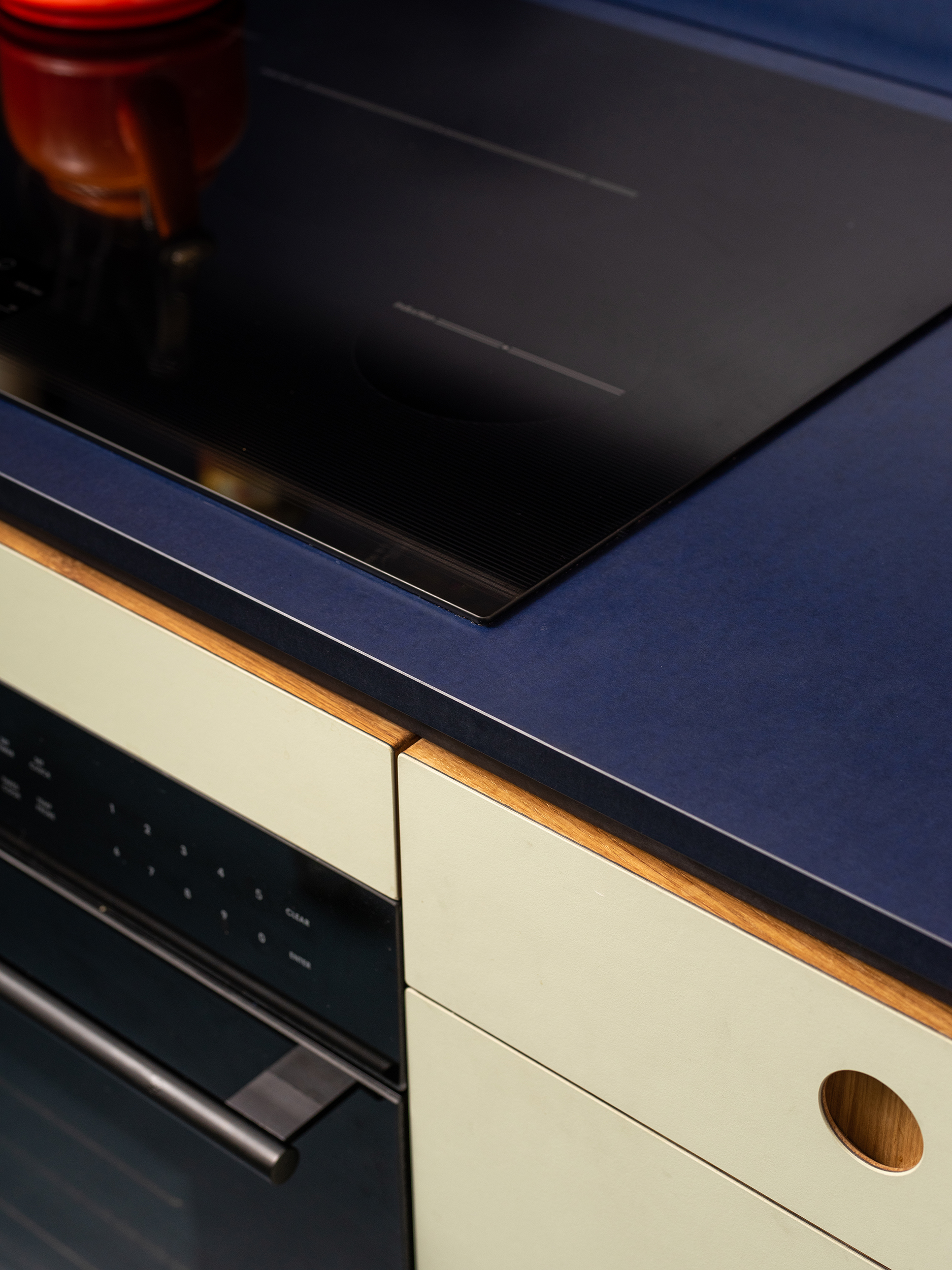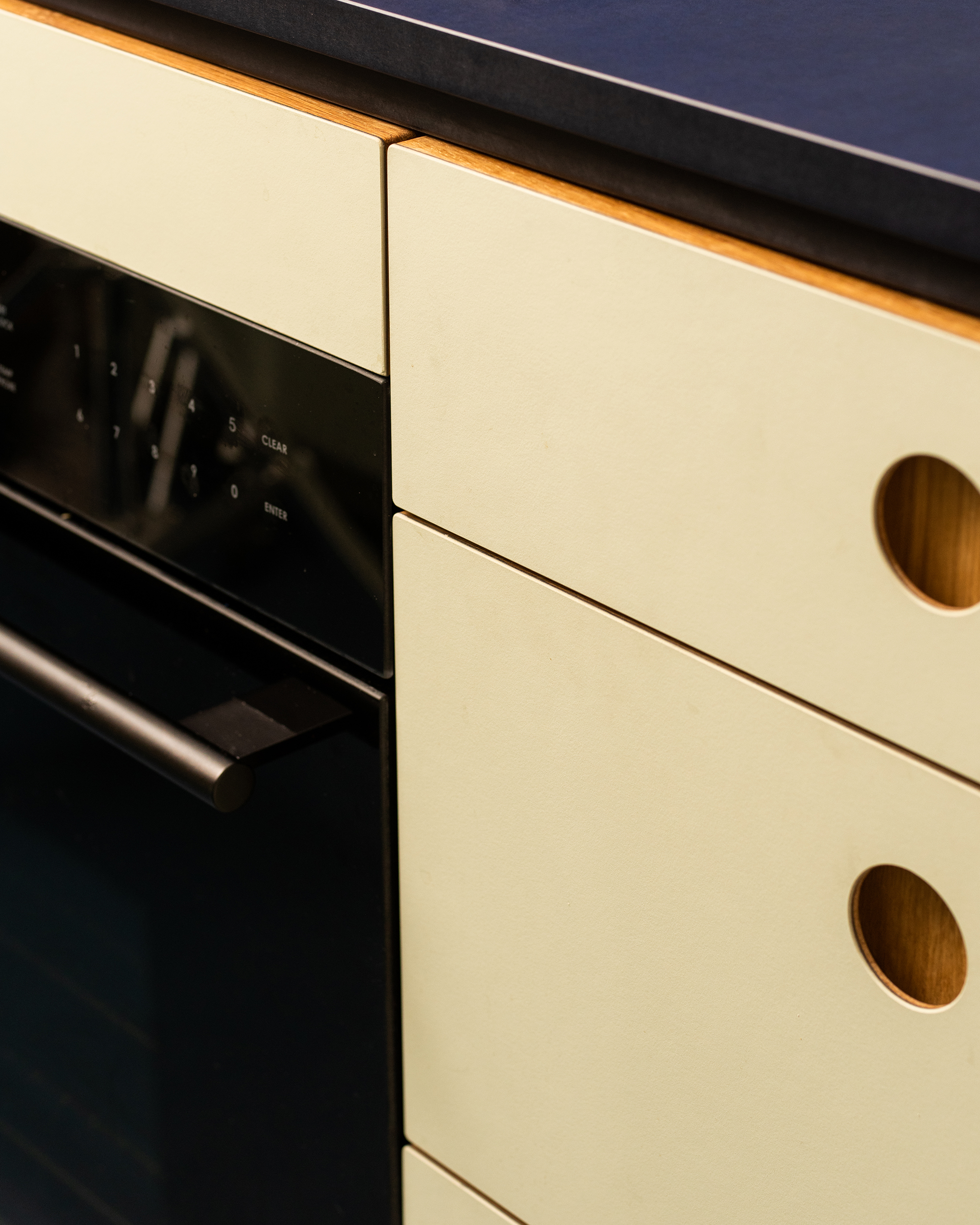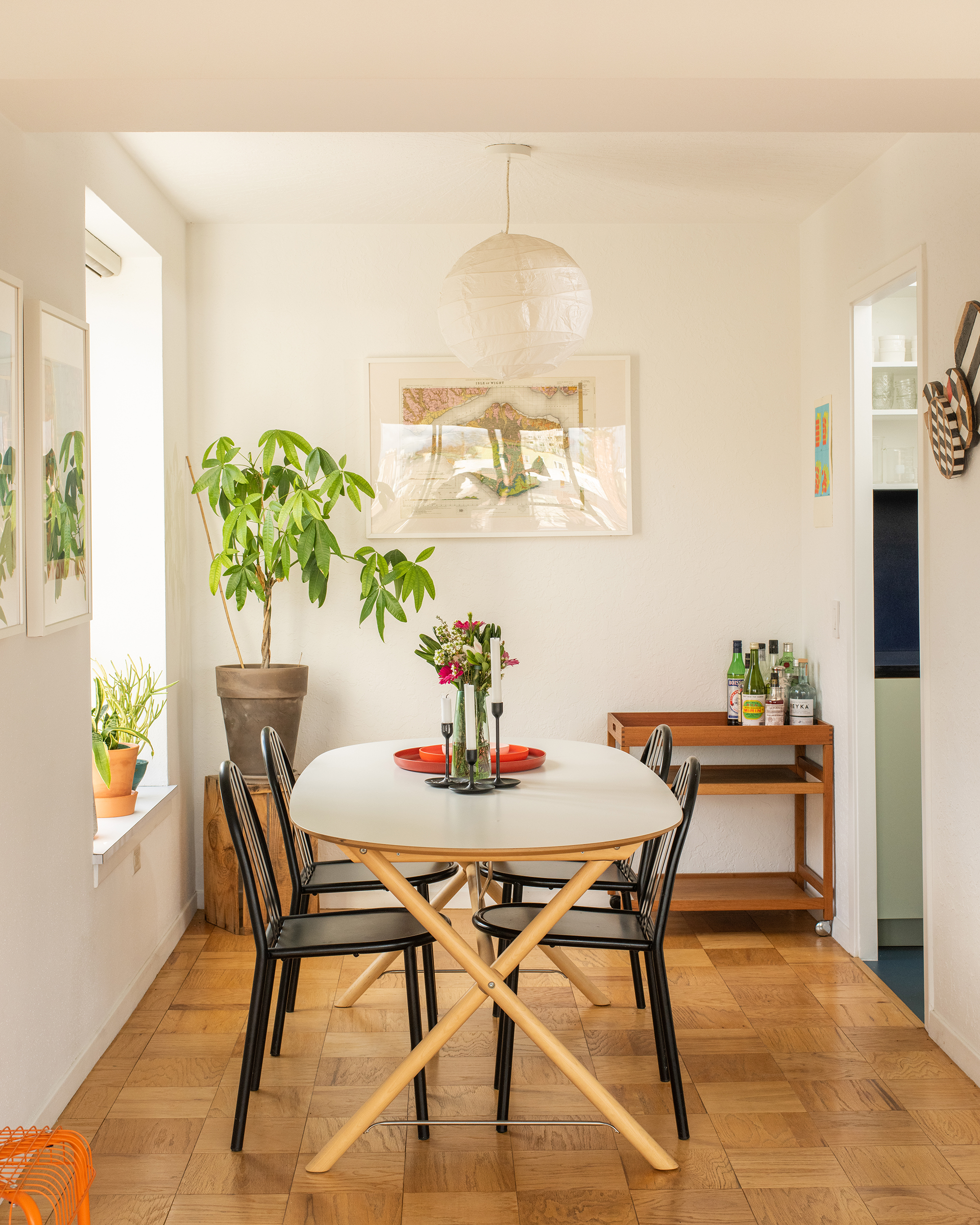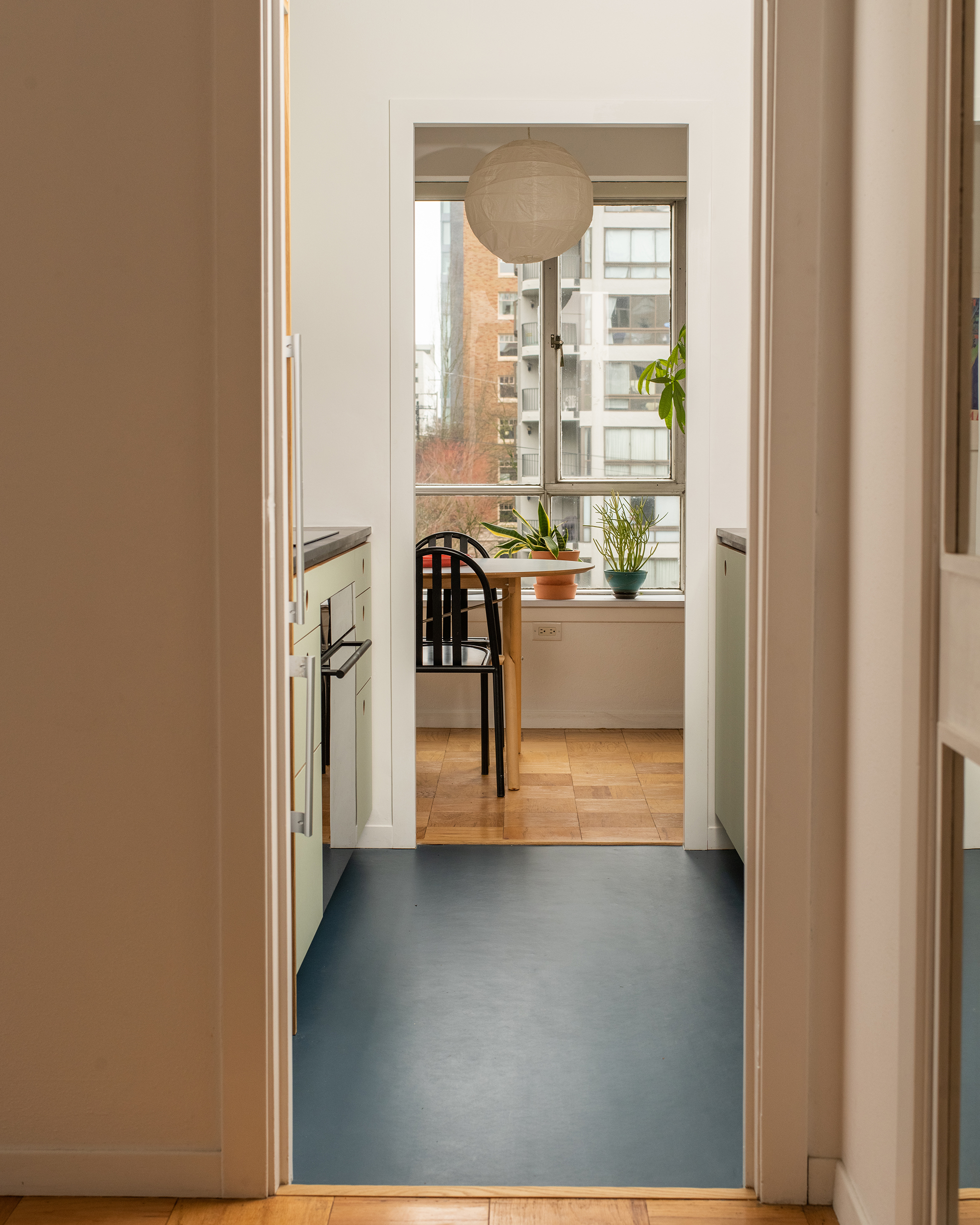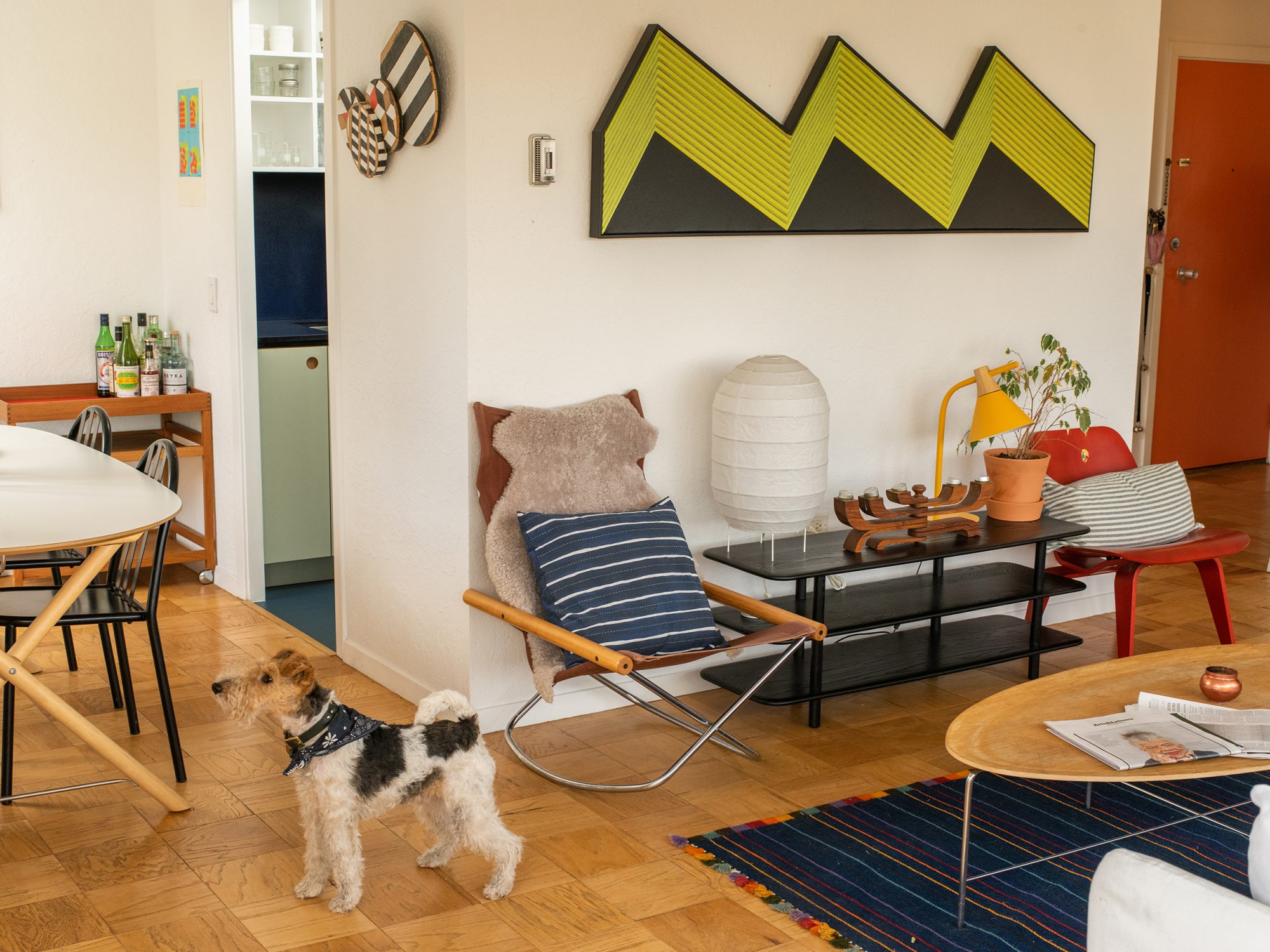 O'C KITCHEN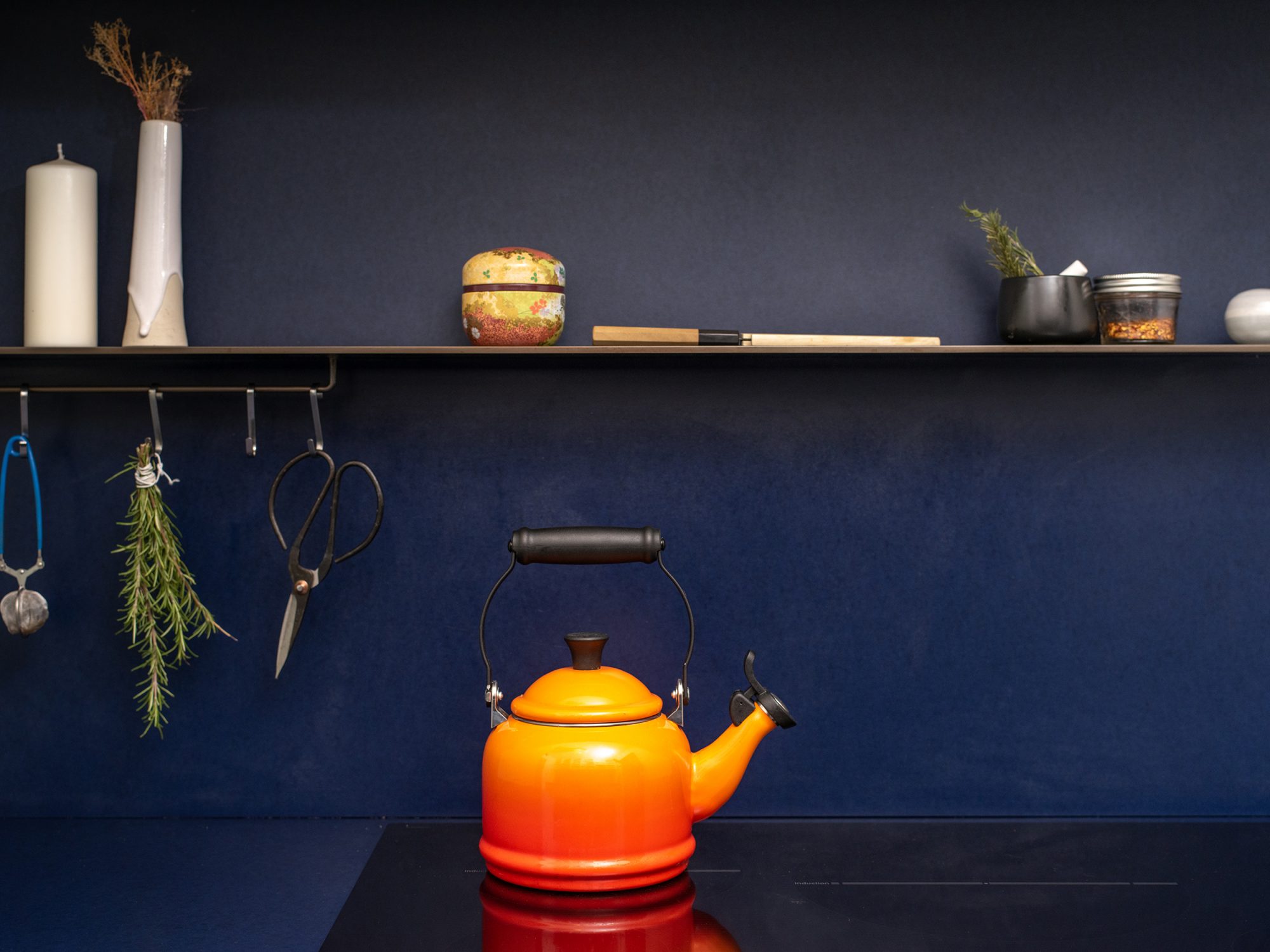 Compact, colorful kitchen remodel in a mid-century Seattle condo.
ARCHITECT
Aimée O'Carroll ARB
PHOTOGRAPHER
Kyle Johnson
A small galley kitchen was given a new lease of life in a 1960's apartment building that was originally built for the Seattle World's fair in 1962. With such a small space it was important to utilize all areas to maximize storage space without making the narrow kitchen feel too closed. Using a mixture of semi-custom Reform cabinetry and open shelving a balance is created between the need for closed storage with the desire for as much light and flow through the kitchen as possible. Raising the upper cabinets well above the standard height also creates the illusion of more space. A simple custom steel shelf with hanging bar creates areas for everyday utilitarian storage when cooking.

The 60's apartment has parquet wood flooring and curtain glazing throughout which makes the spaces very light and bright. The design for the kitchen needed to compliment the existing materials and palette which includes pops of color in several of the adjoining rooms. A simple palette of the linoleum paneled cabinets with oak edge details tied into the wood flooring while adding a contrast of color alongside the deep blue Richlite counters and materials. The use of color blocks was a conscious move away from stark modern kitchens and instead aimed to compliment the original spirit of the building, locally known as 'The Purple Palace' due to its use of purple mosaic tiles across the exterior of the building.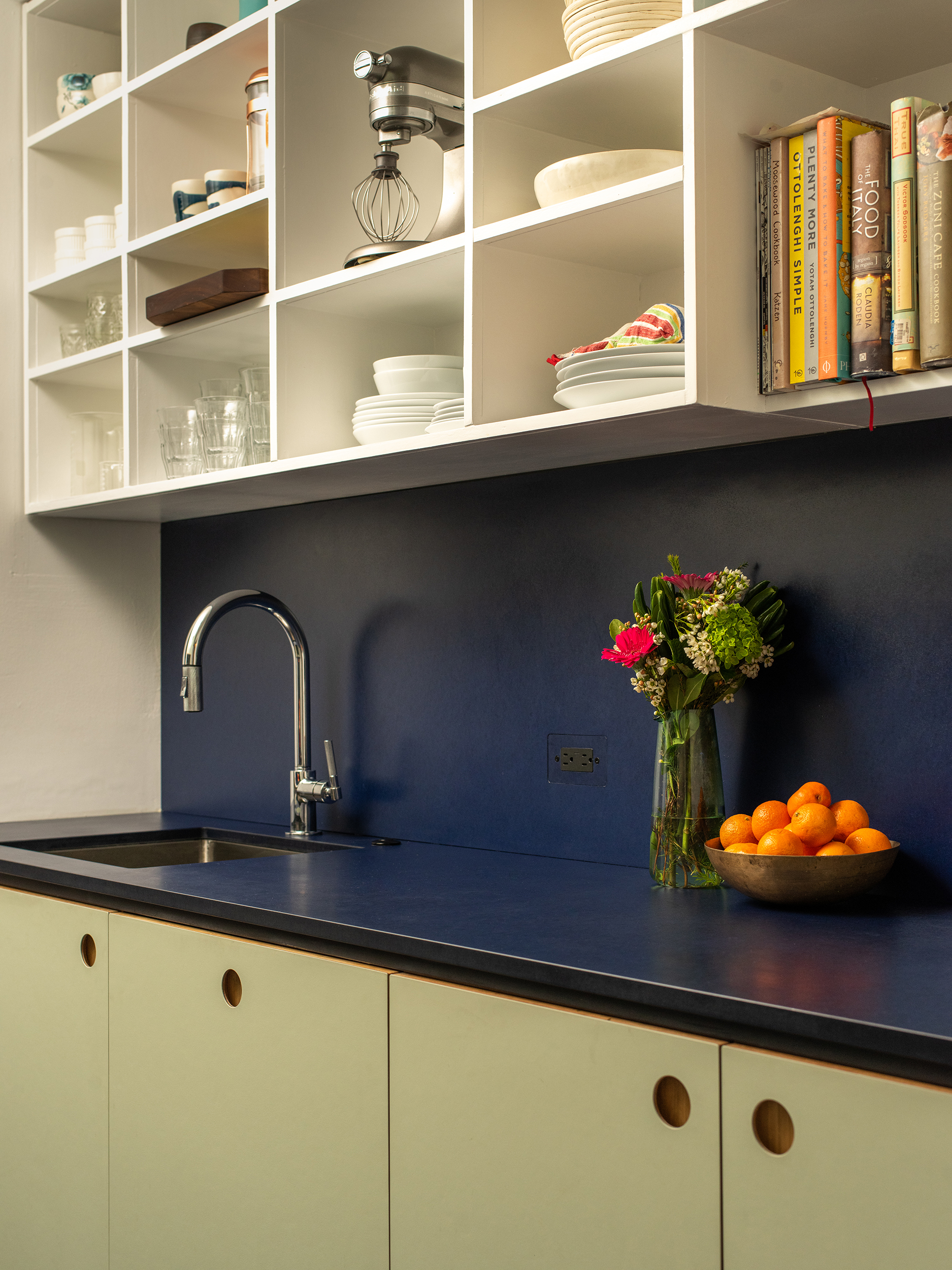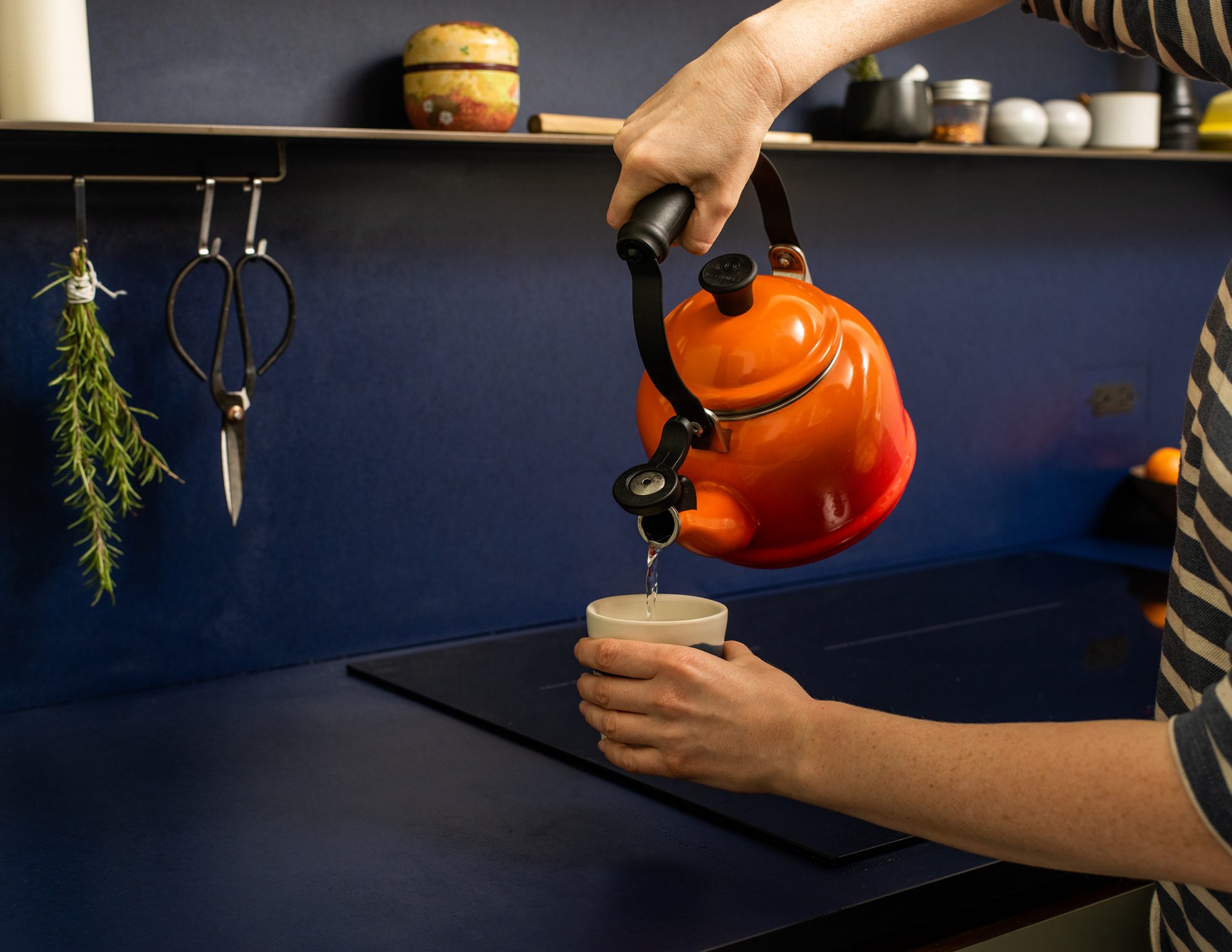 A full length steel shelf with hanging rail creates a spot to keep those every day spices and and oils when cooking.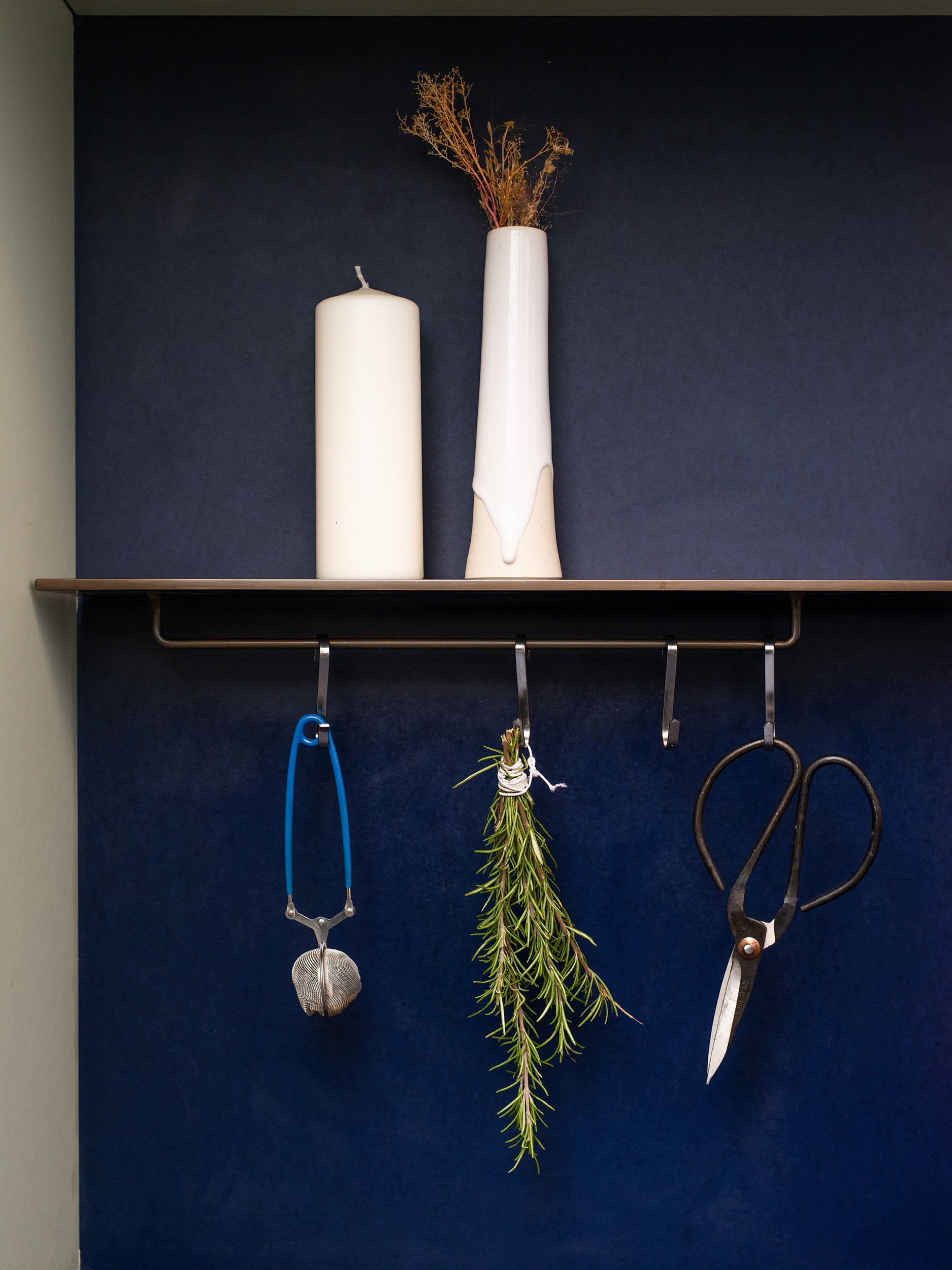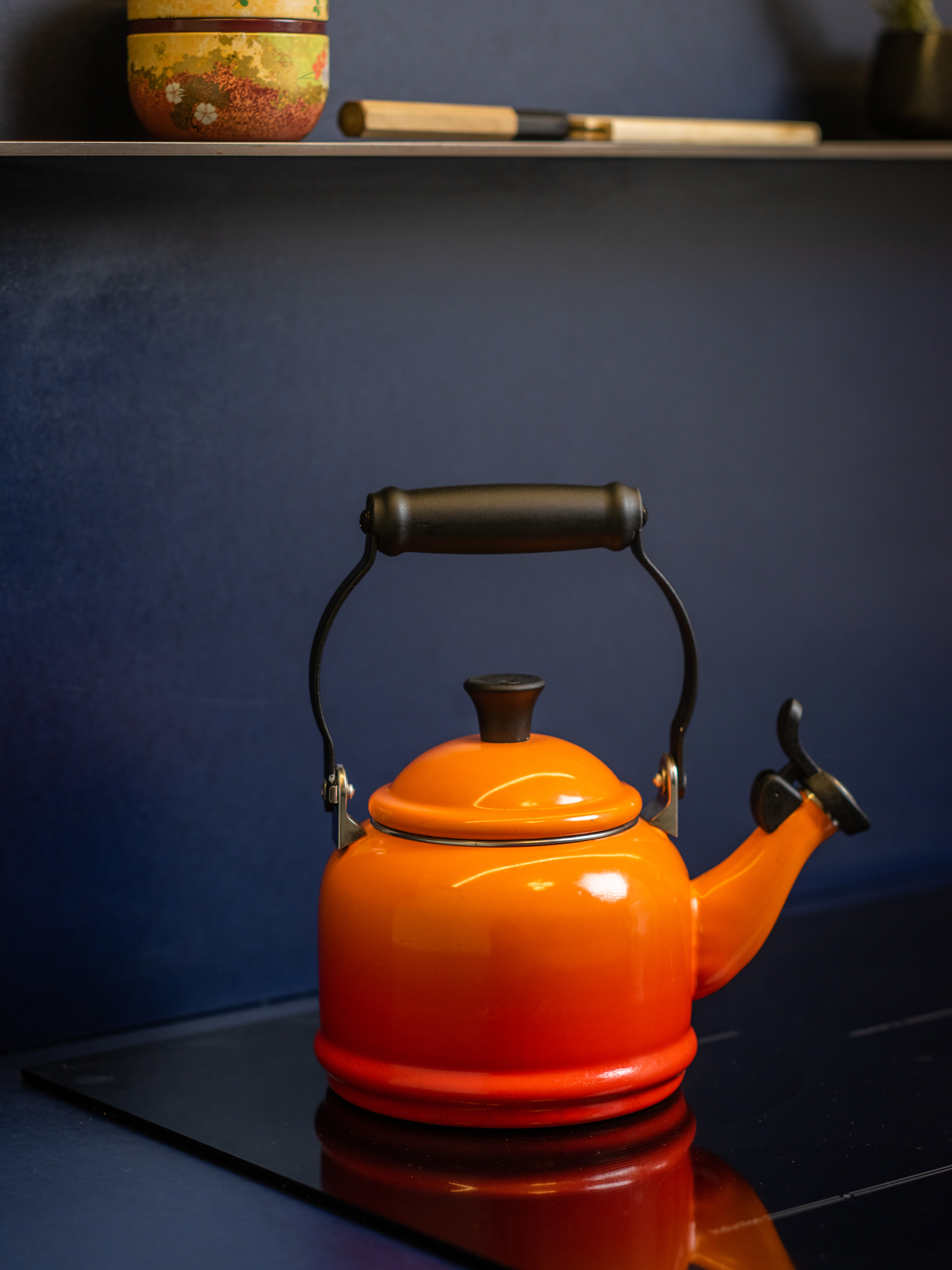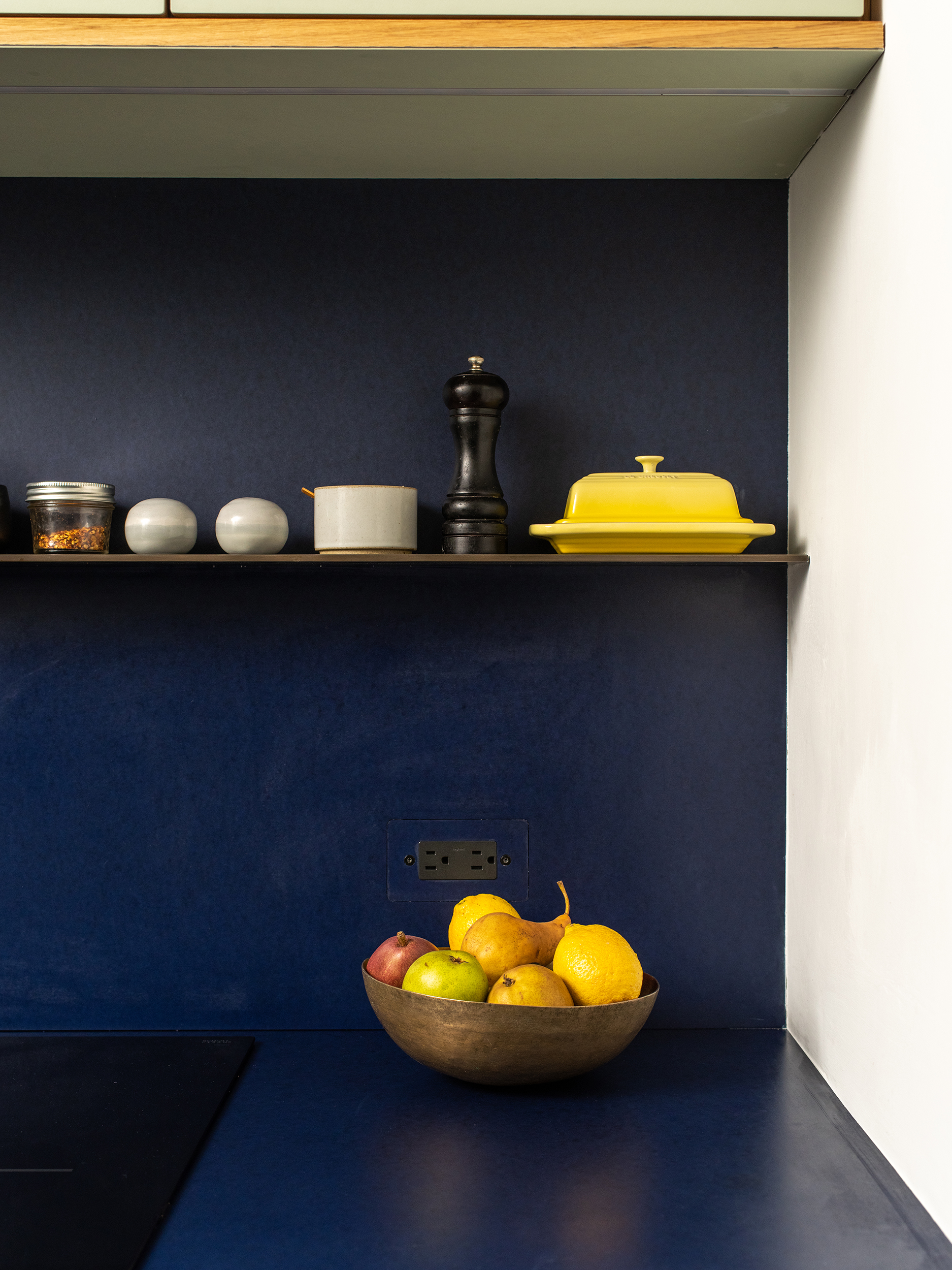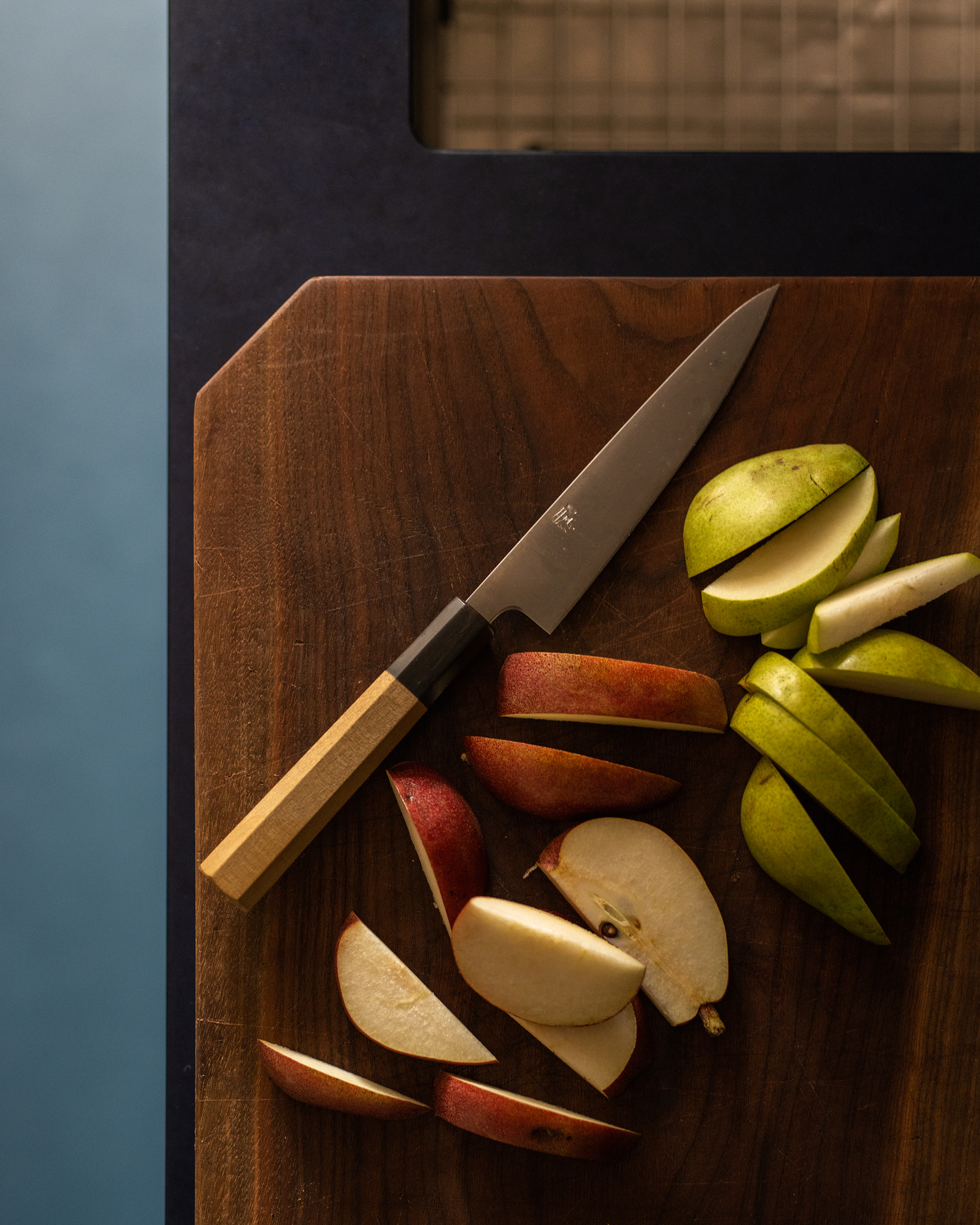 A simple palette of deep blue Richlite counters, pistachio lineoleum front cabinets with oak pulls. Custom richlite outlet covers allow seamless integration of power where needed.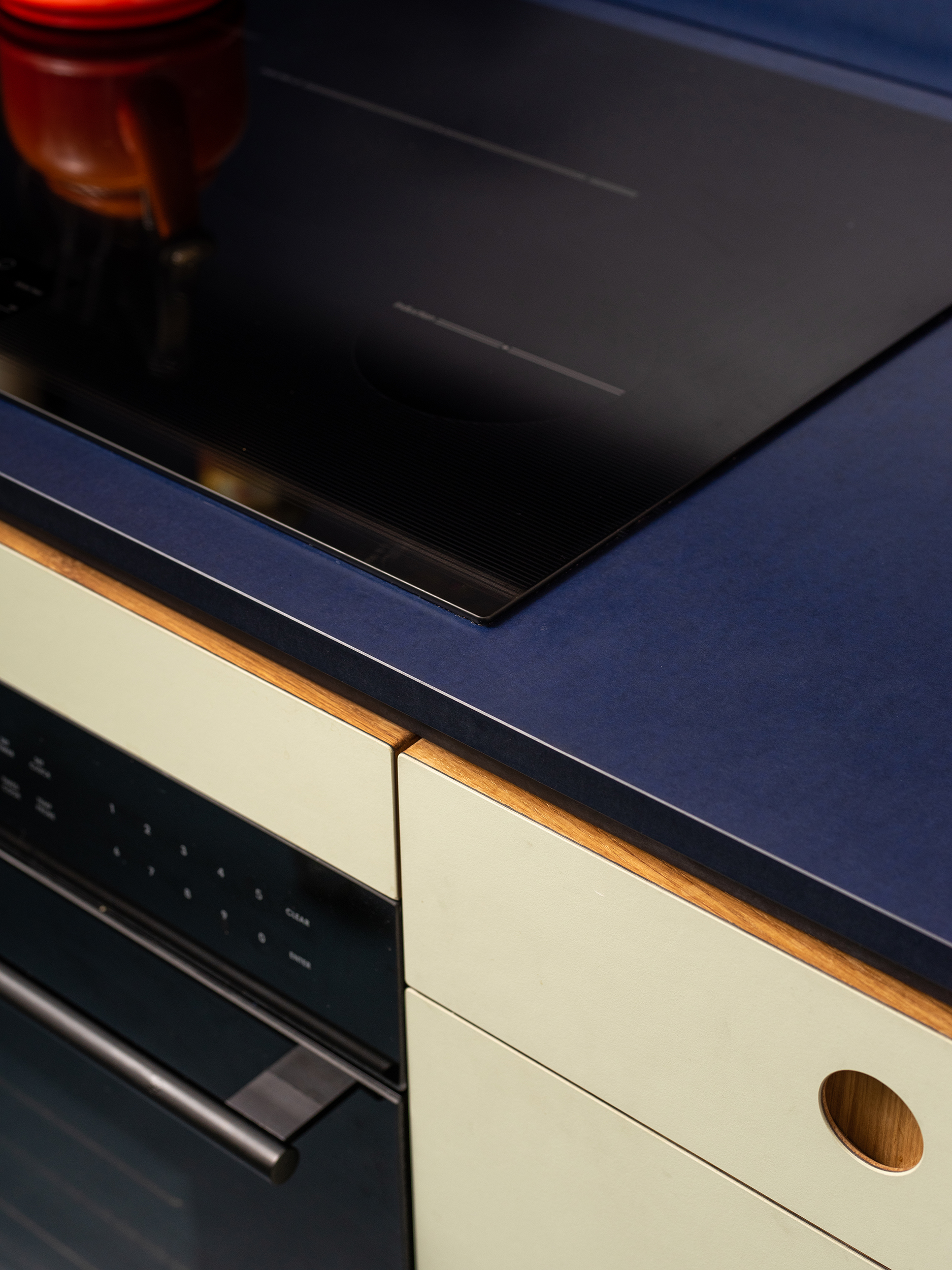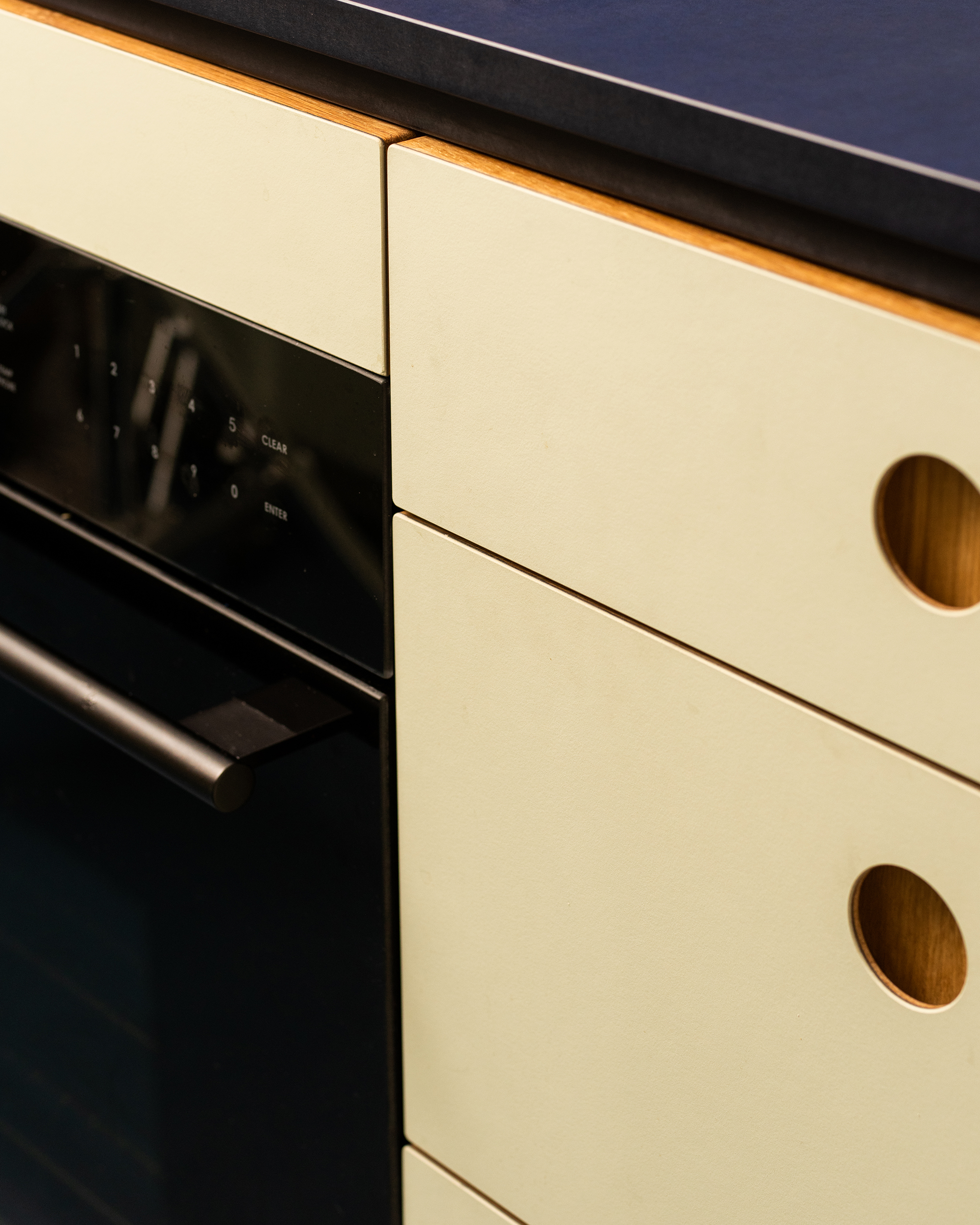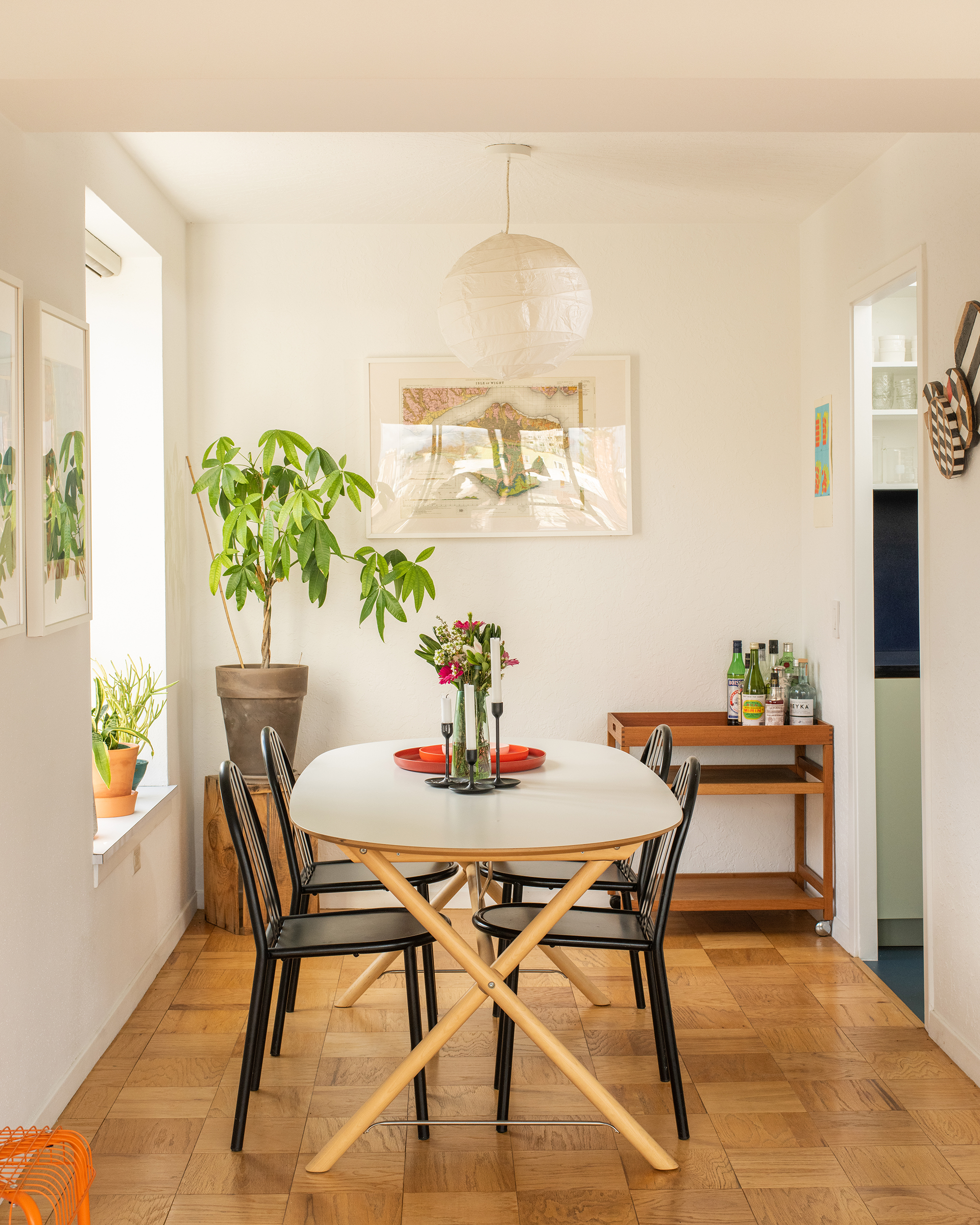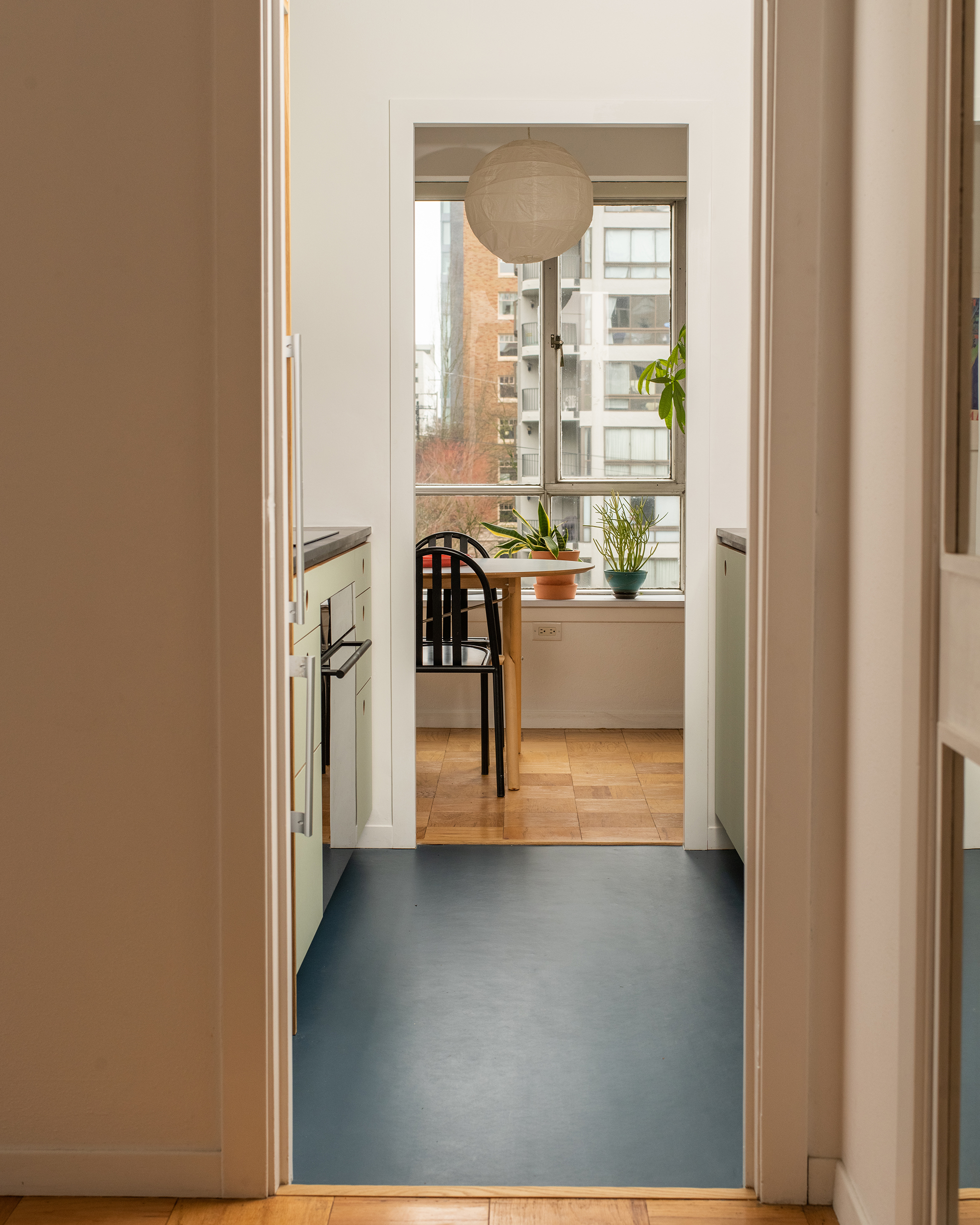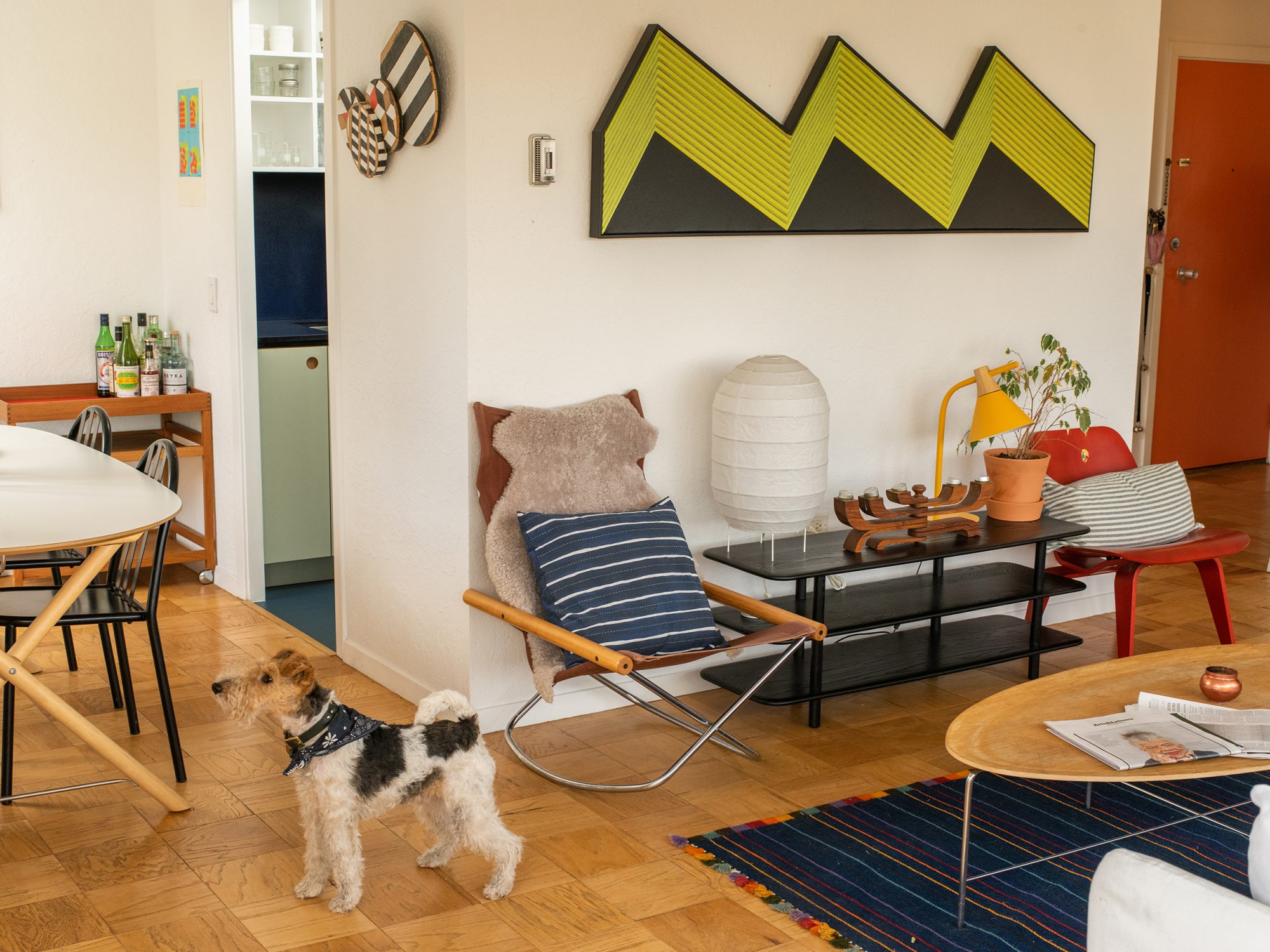 ARCHITECT
Aimée O'Carroll ARB
PHOTOGRAPHER
Kyle Johnson