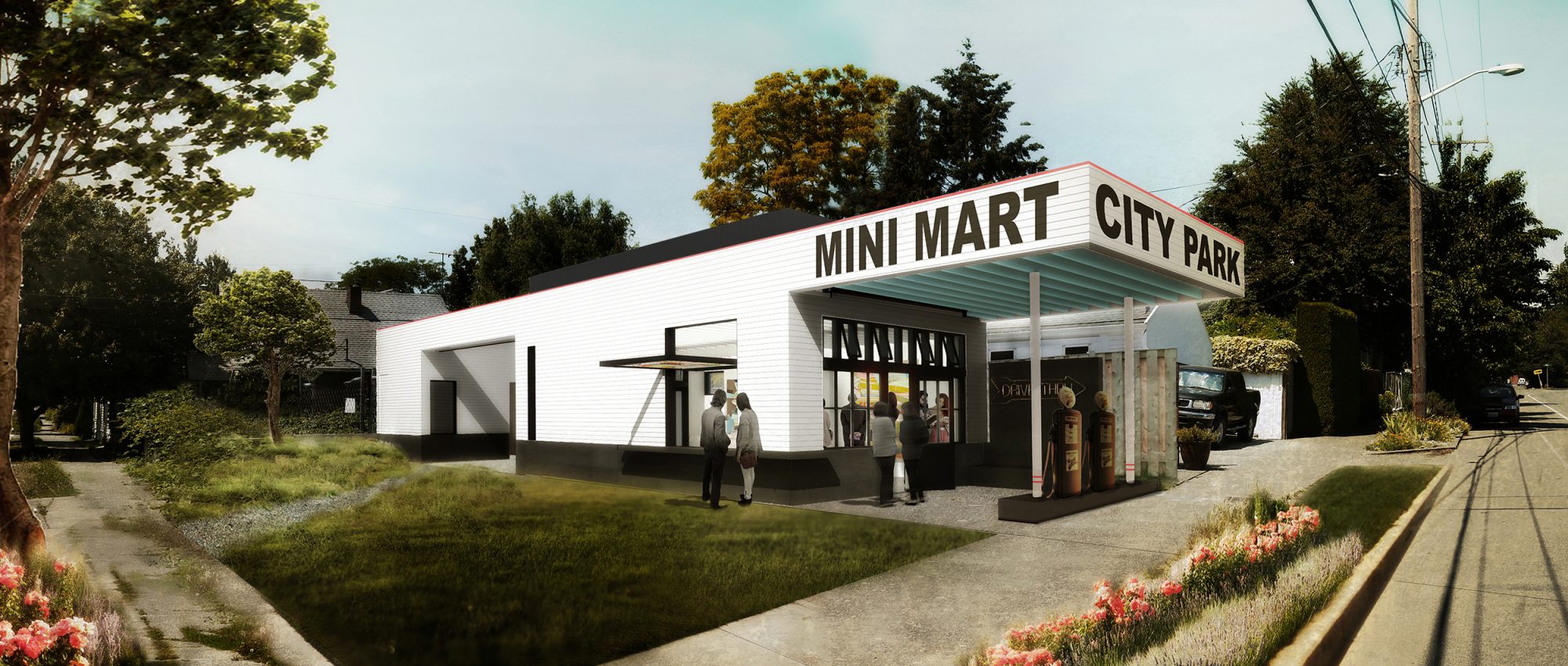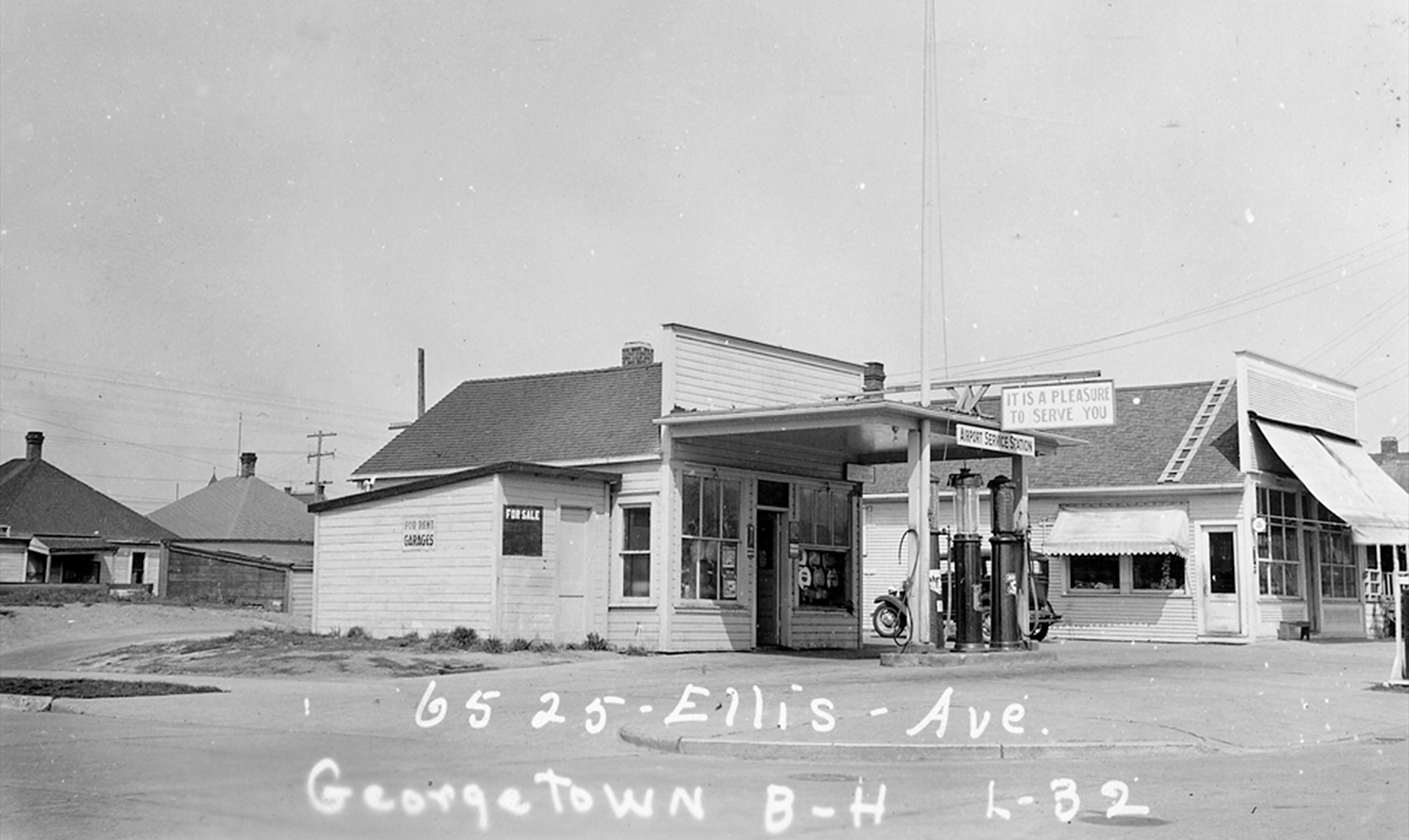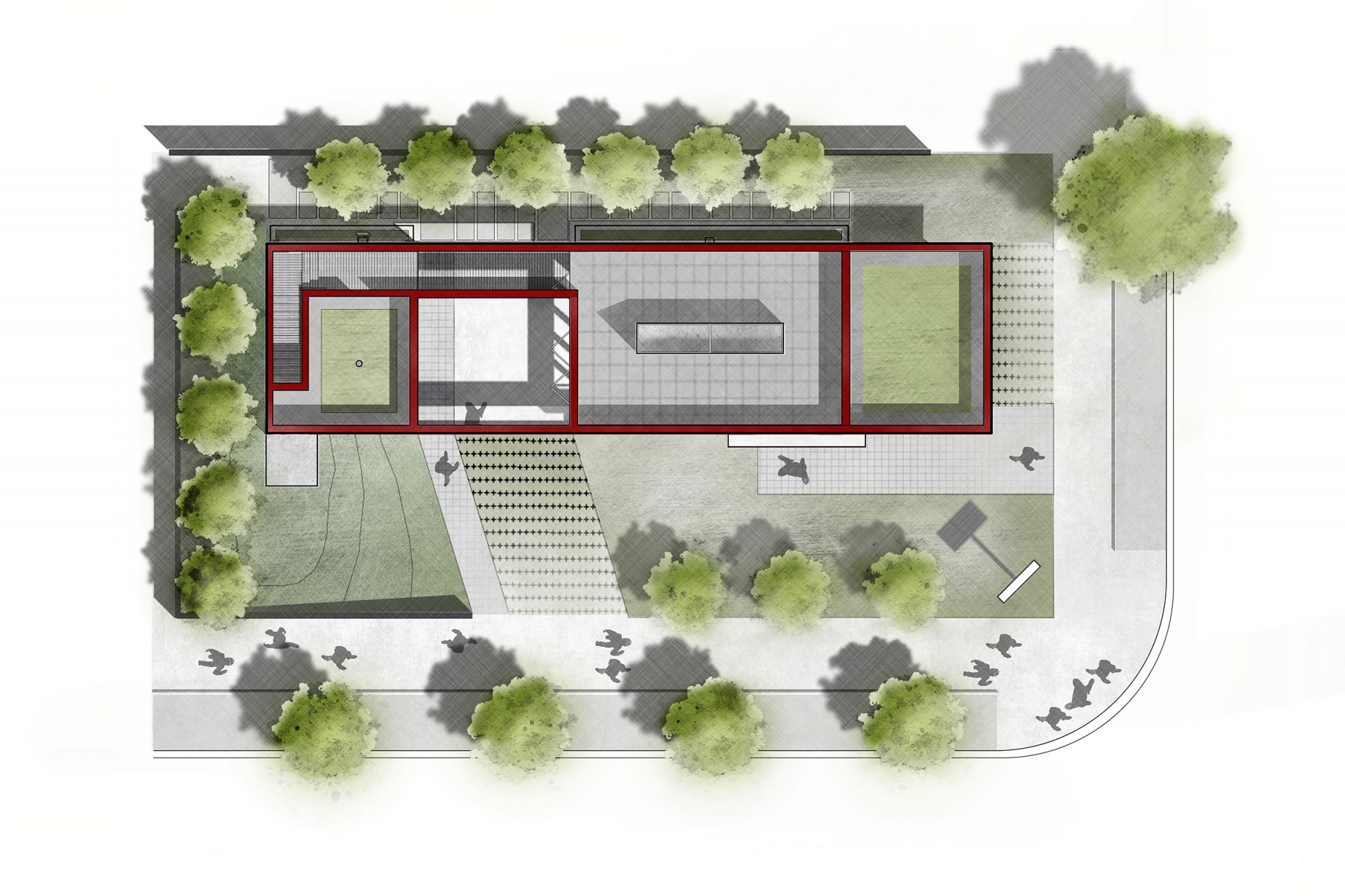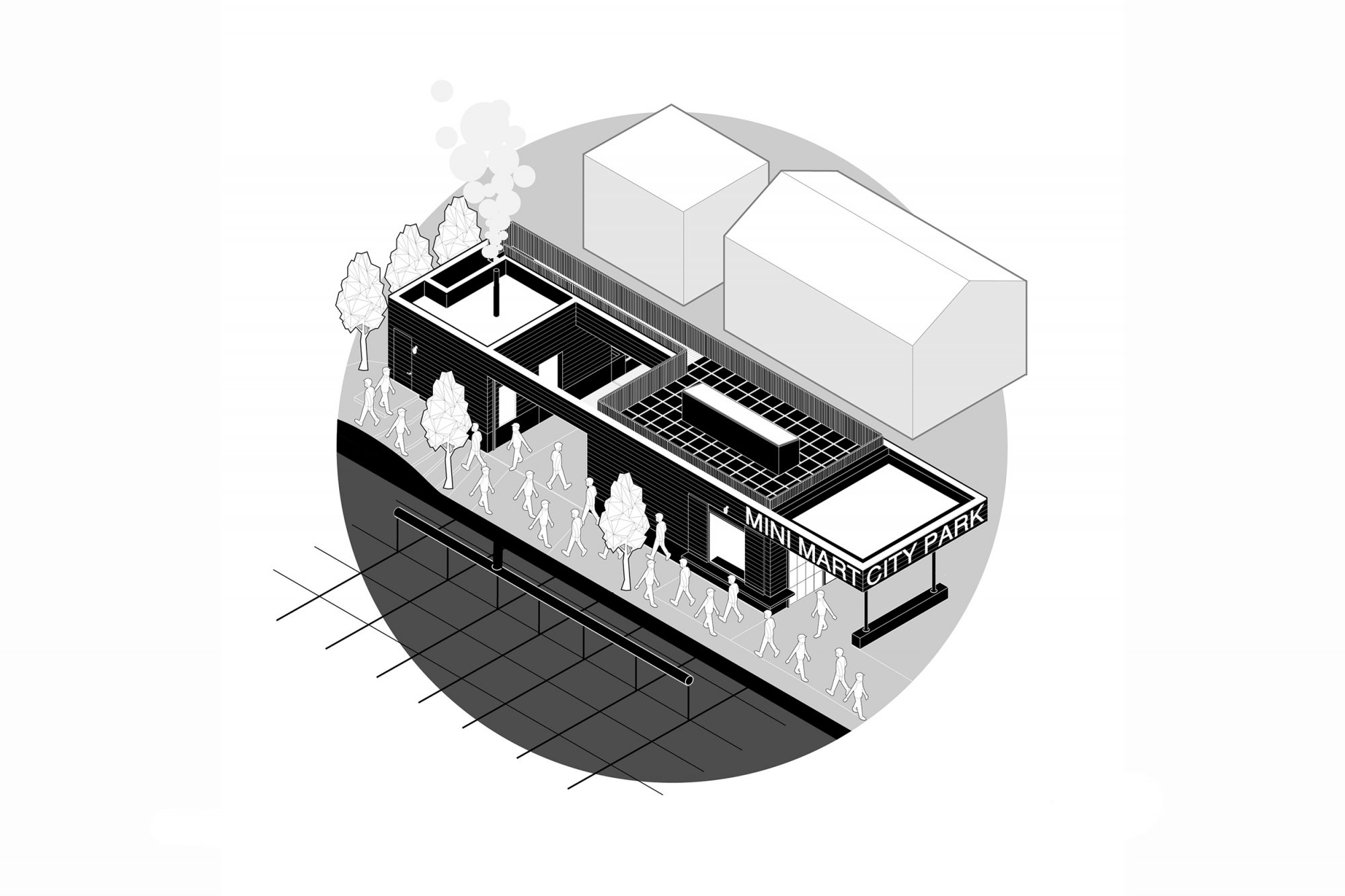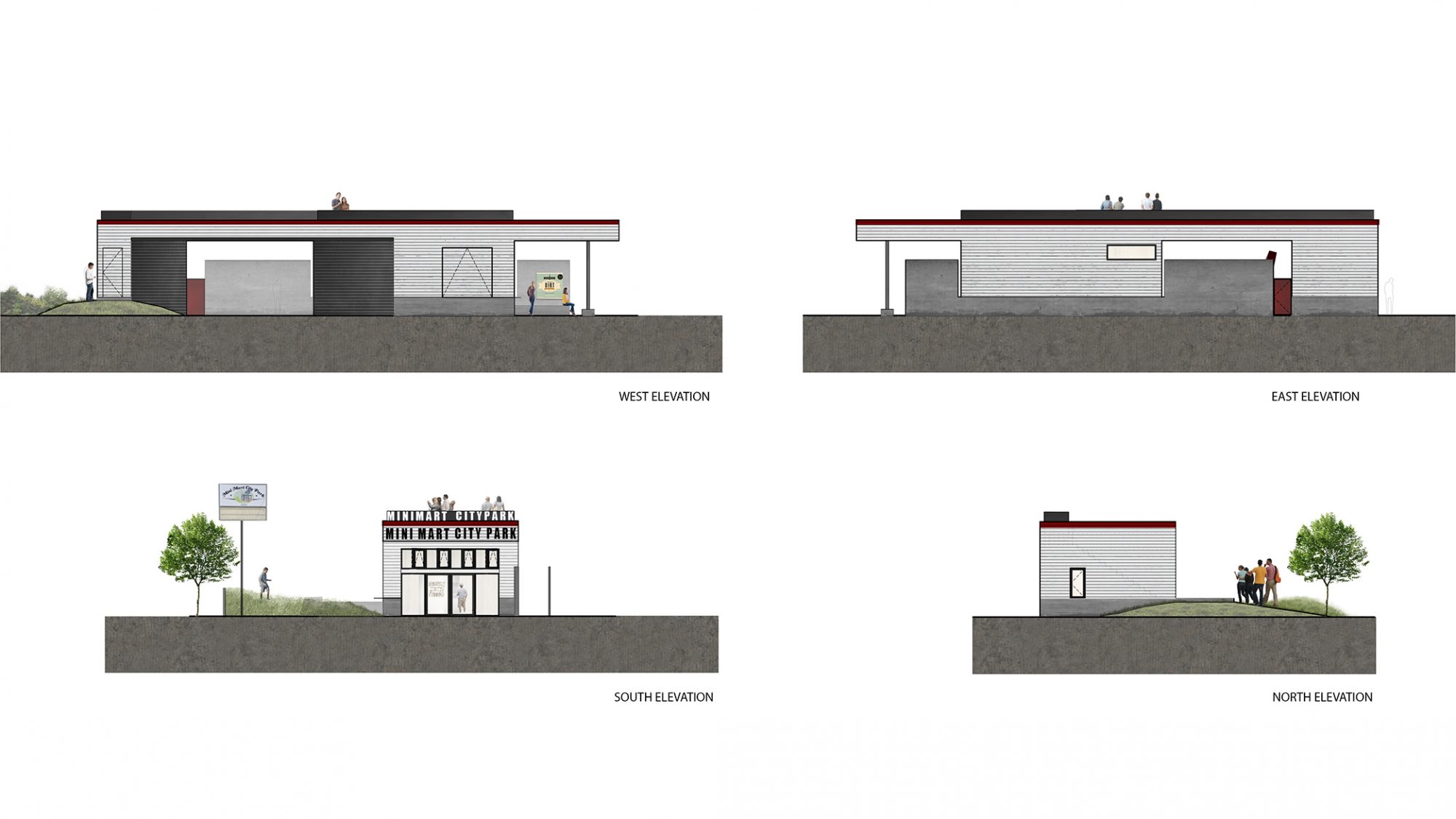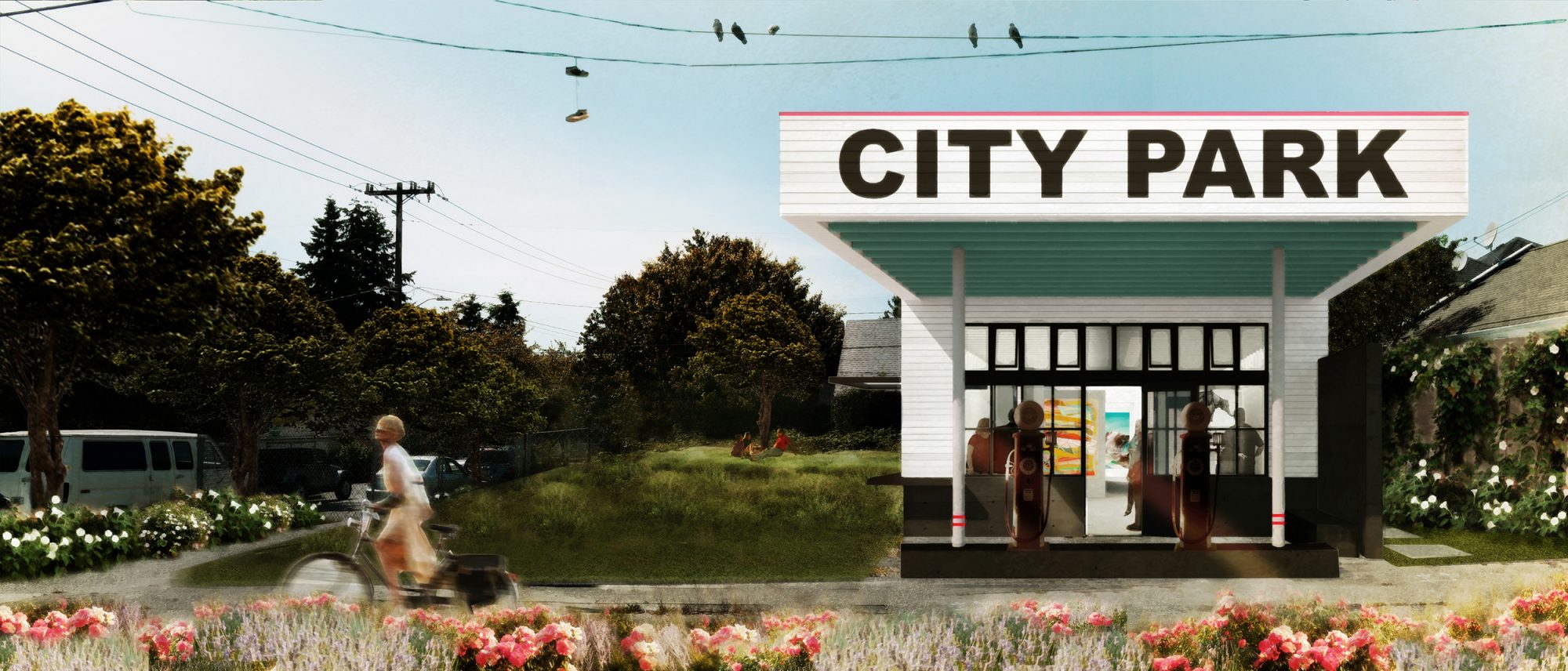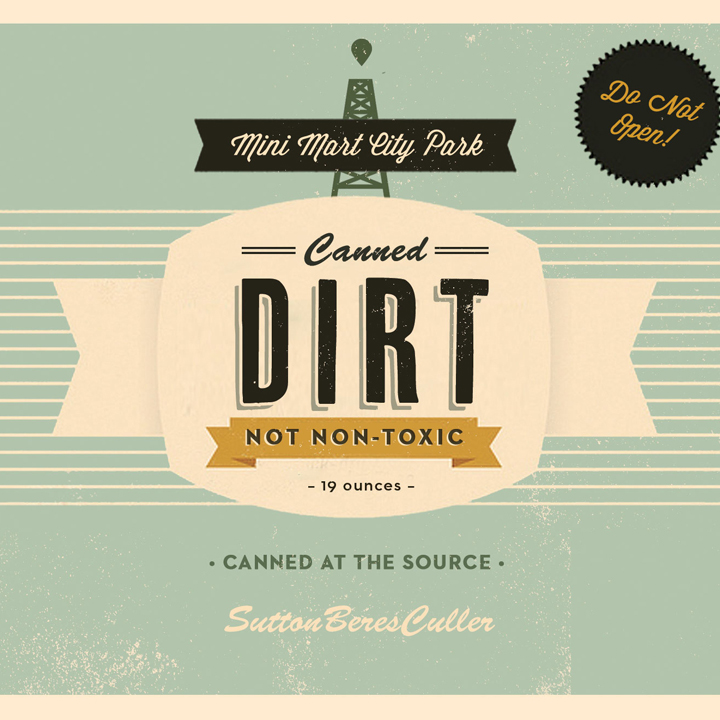 MINI MART CITY PARK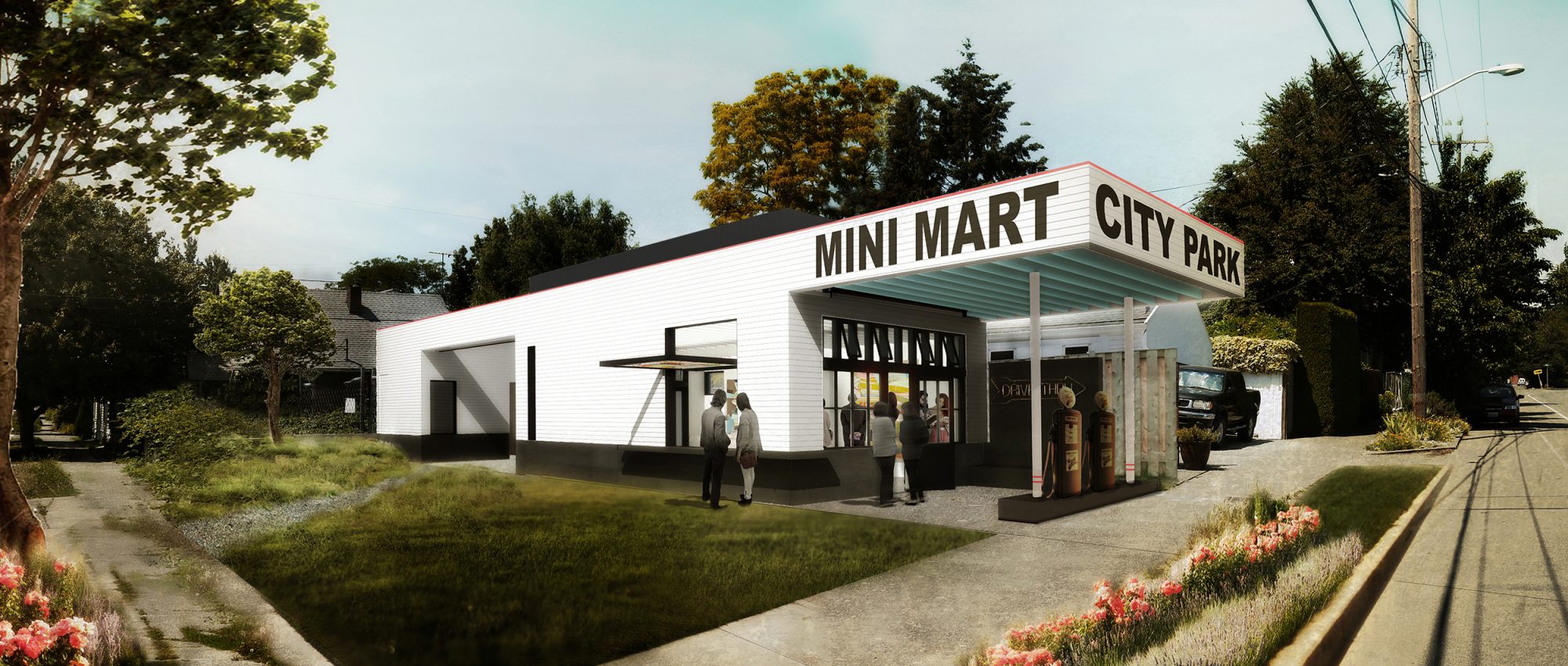 'Cleaning earth with art' - a new gallery and community space on a brownfield site formly home to a gas station.
LOCATION
Georgetown, Seattle, WA
PROJECT TEAM
Gentry / O'Carroll
Ben Kruse
Becca Fuhrman
Nick Durig
ENGINEERING
J Welch Engineering
Mini Mart City Park is a community-focused project owned-and-initiated by the artist collaborative SuttonBeresCuller (SBC) and designed by GO'C. The project involves the transformation of a former gas station site into a public park and cultural center. With over 700 derelict gas stations in the Puget Sound region and over 200,000 nationwide, the project seeks to explore the potential of art as a way to heal an urban problem while simultaneously creating a shared, multi-use culture and community space.

Collaborative work between GO'C and SuttonBeresCuller began in 2014, when the artists came to GO'C looking for a fresh perspective on the site. Initial work on the site focused on environmental remediation and working with the Environmental Coalition of South Seattle and the King County Brownfields Program to assess and treat on-site conditions. GO'C began the design process by dividing the program functions into two primary spaces, a gallery/community center at the front of the building and a storage/mechanical box at the back of the building. An open courtyard space was created in the middle. The courtyard will enable the park and building to work together, merging built space and the spaces in between. The courtyard is anticipated to be used as a working space for large-scale art installations and gatherings.

Mini Mart City Park is a Washington State Non-profit Corporation and a 501(c)3 tax exempt organization.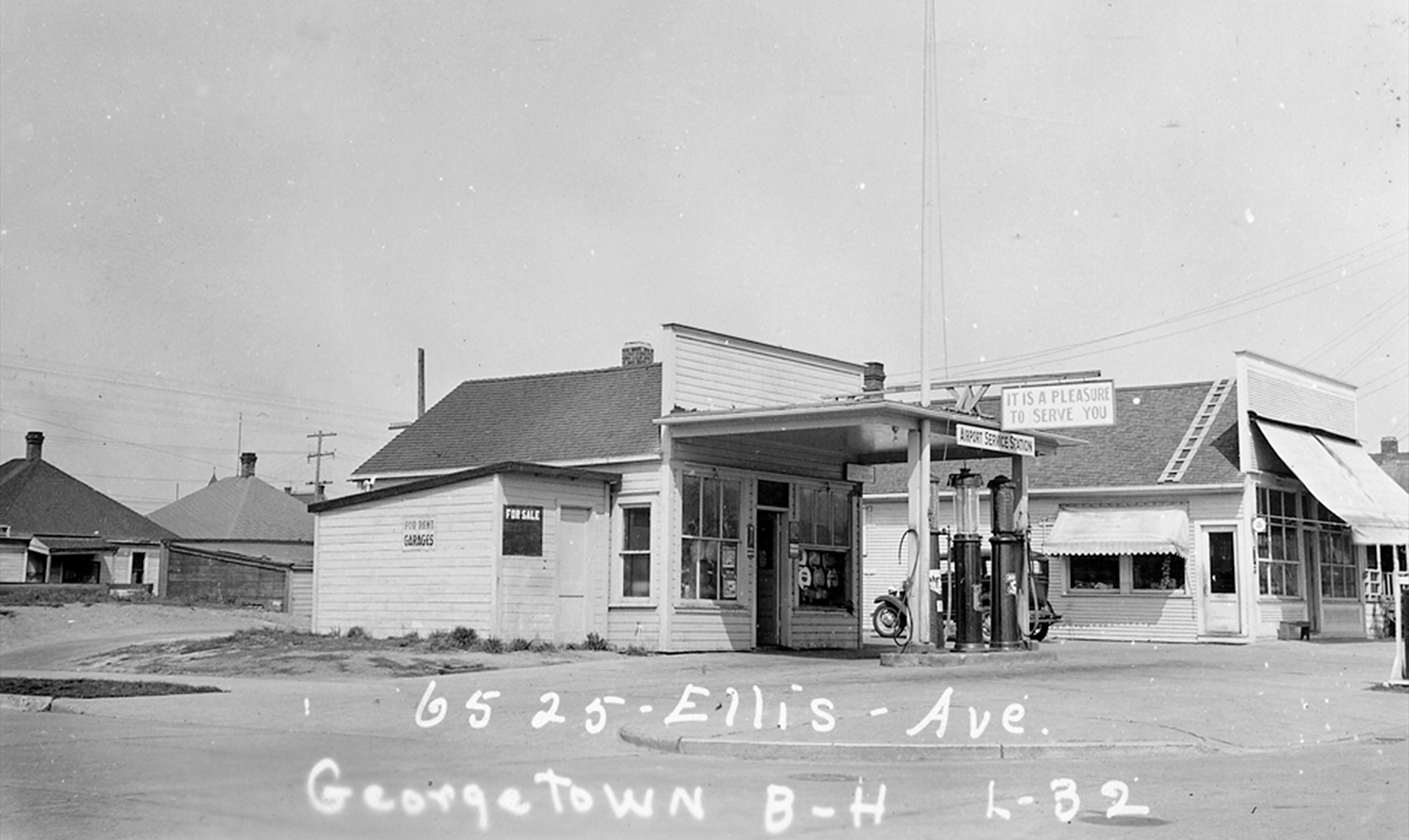 From the earliest stages of the design process, references to old filling stations--painted clapboard siding, a large overhanging roof protecting the front patio, hand-painted signage, and old steel and glass storefronts--were an important part of the design. These are a nod to the past, albeit a past transformed: a new type of filling station--one dedicated to serving art, community, and civic engagement.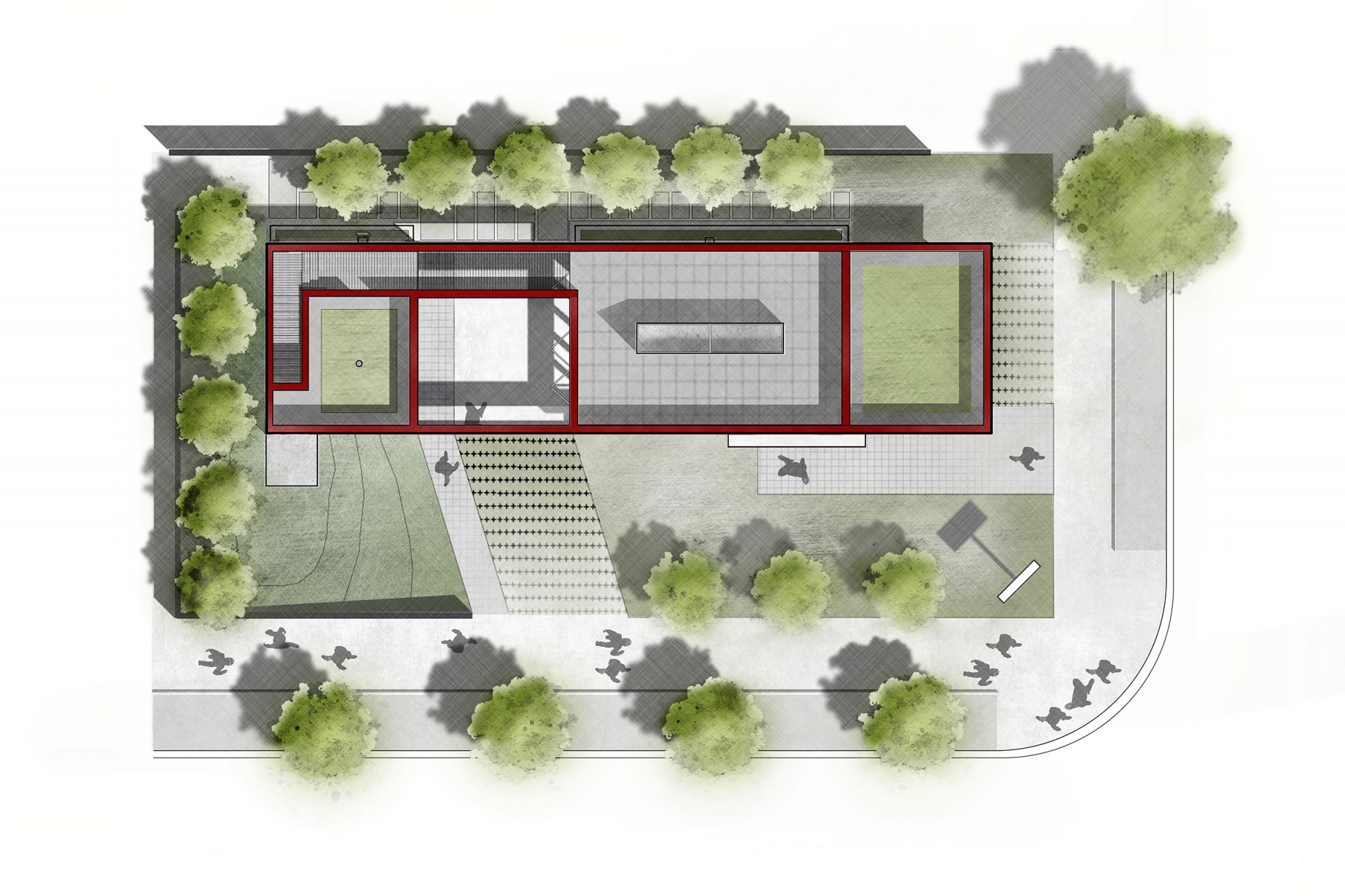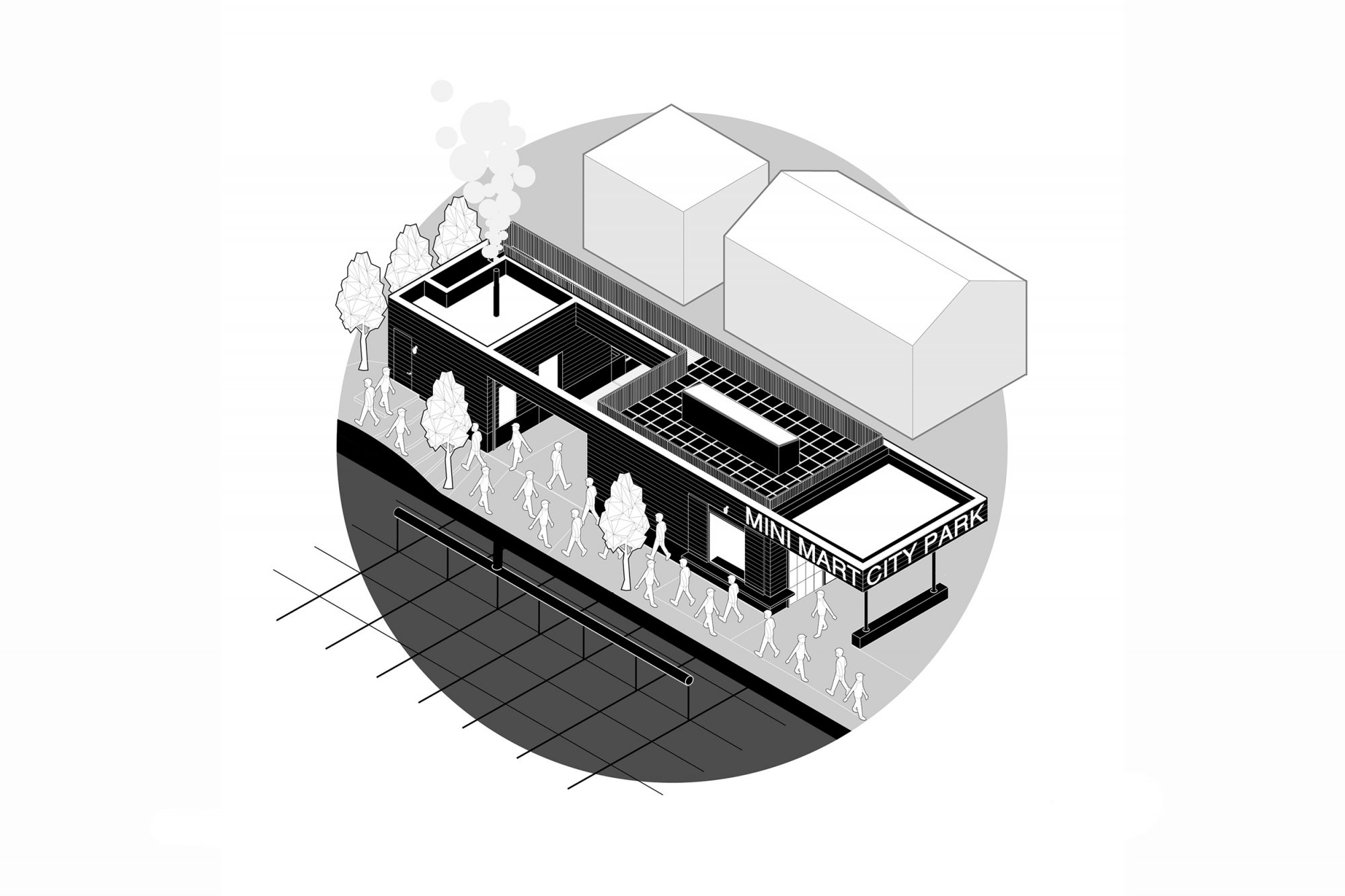 An air sparging and soil vapor extraction remediation system sits under the site, cleaning the residual contaminants from the site's previous use.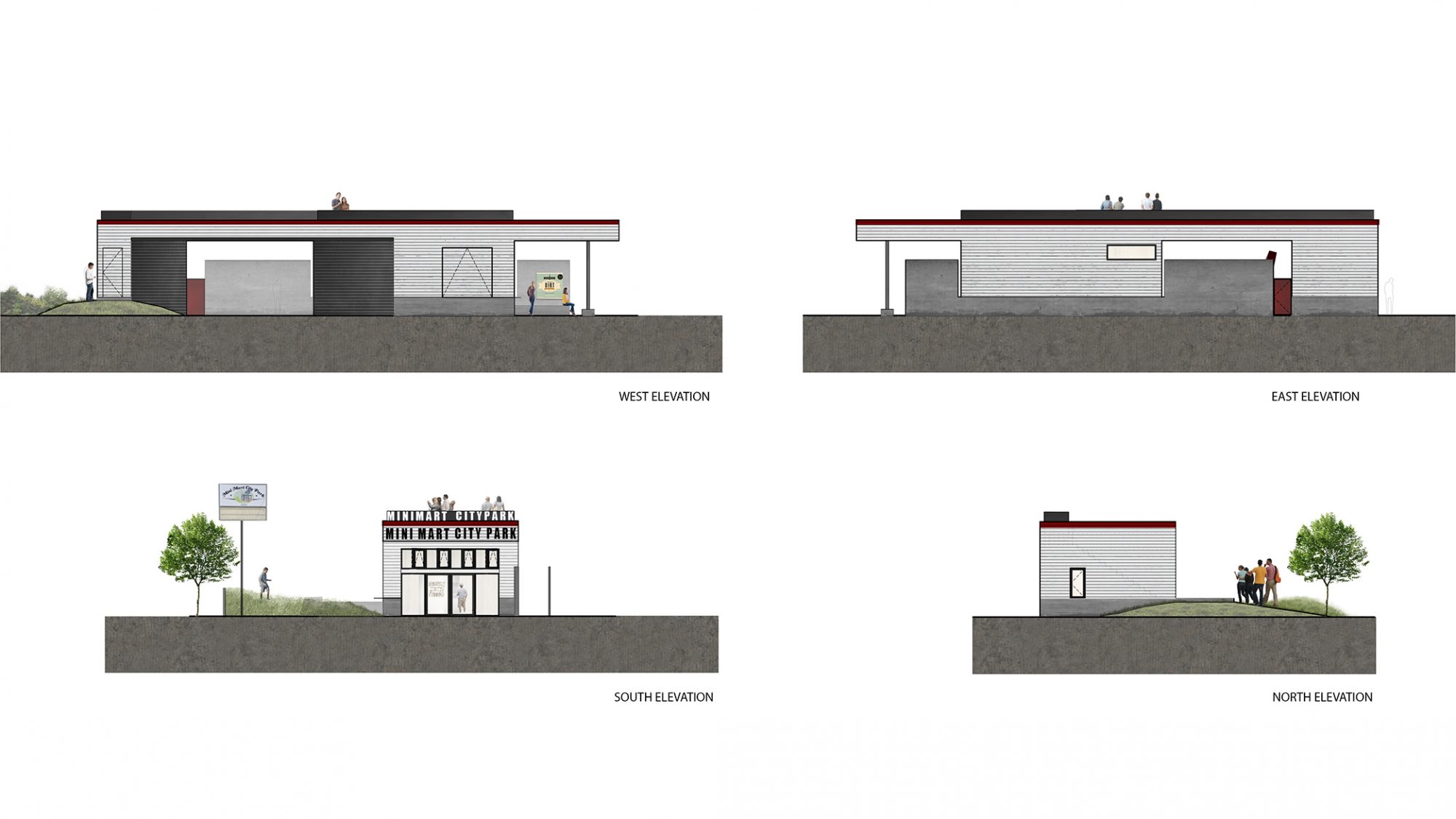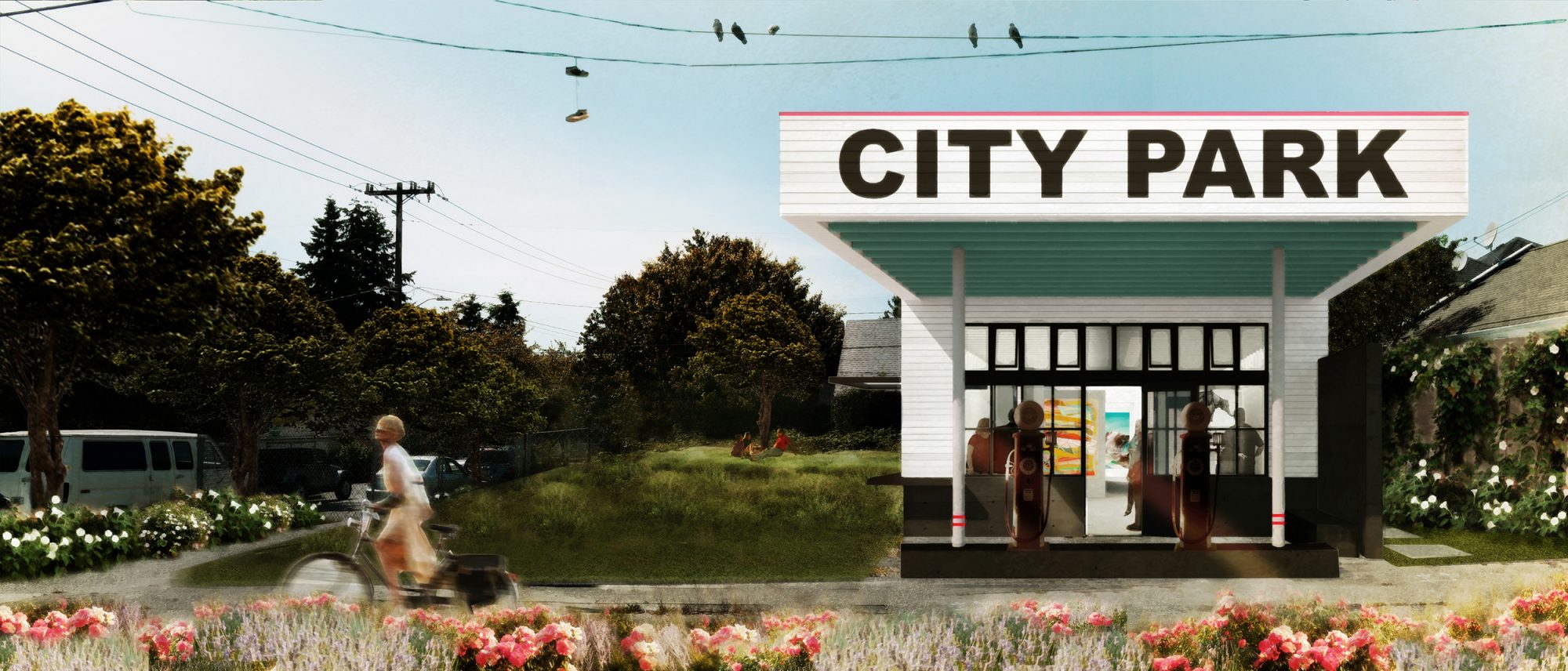 SuttonBeresCuller created a limited edition art piece--soil harvested from the site, canned, and sold to art collectors as part of the fundraising effort for the project.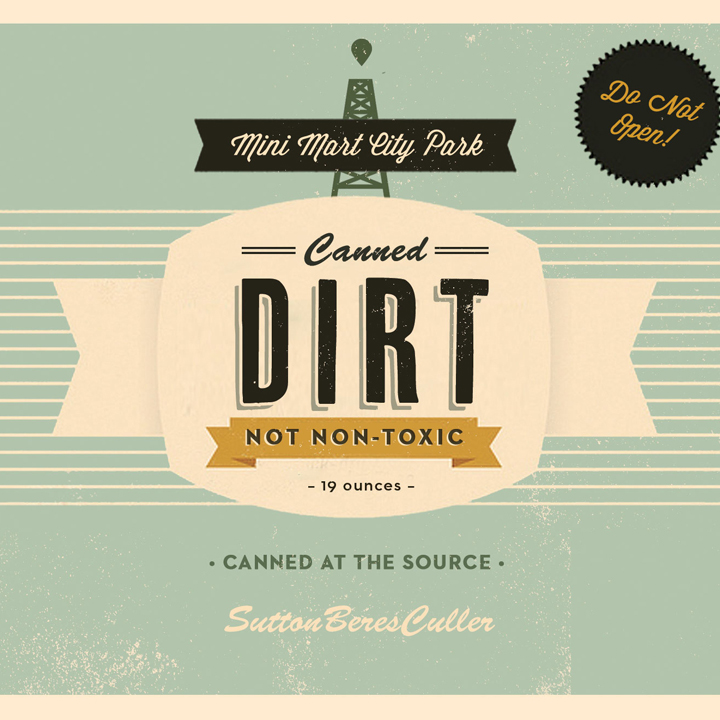 LOCATION
Georgetown, Seattle, WA
PROJECT TEAM
Gentry / O'Carroll
Ben Kruse
Becca Fuhrman
Nick Durig
ENGINEERING
J Welch Engineering