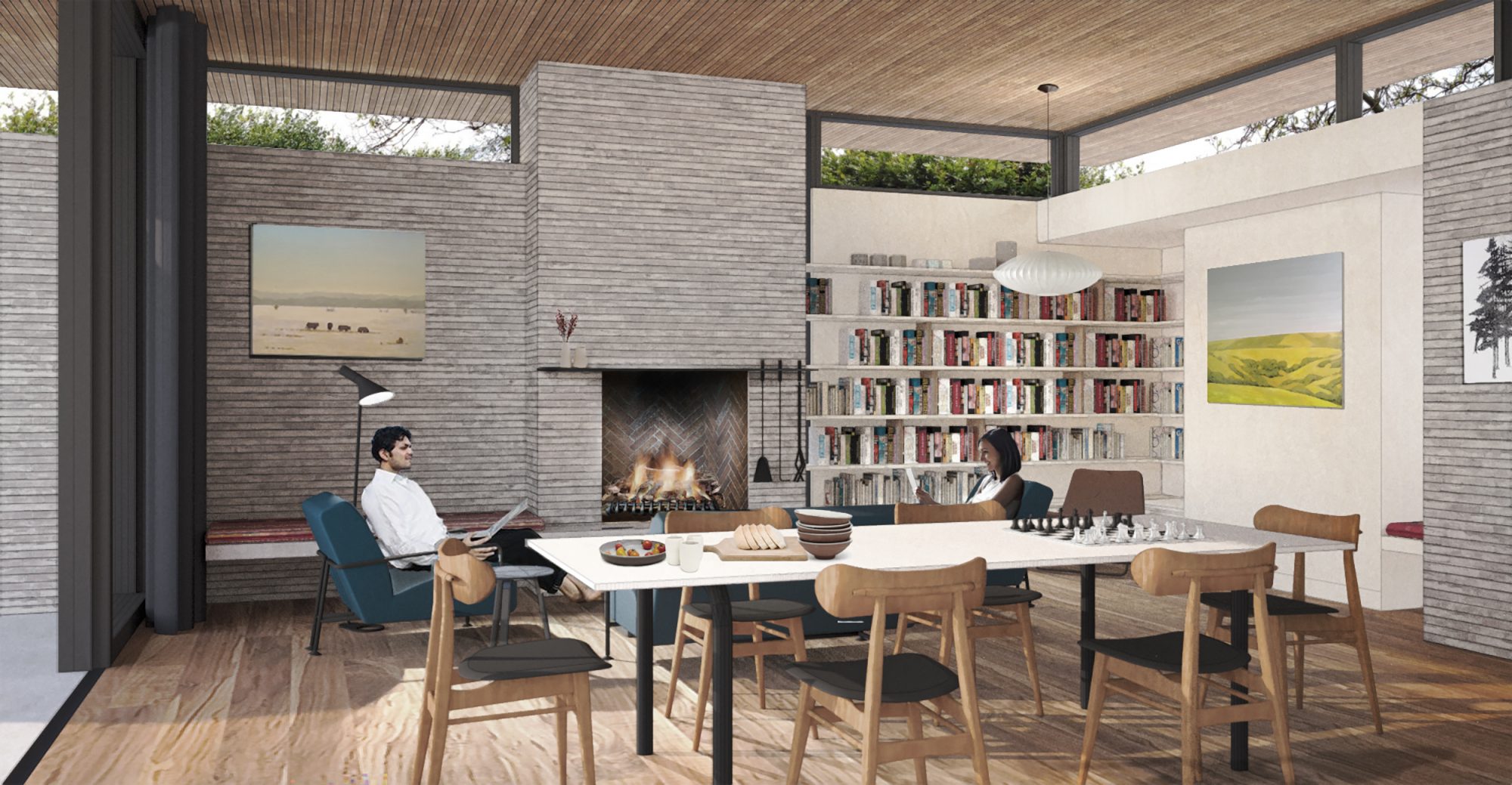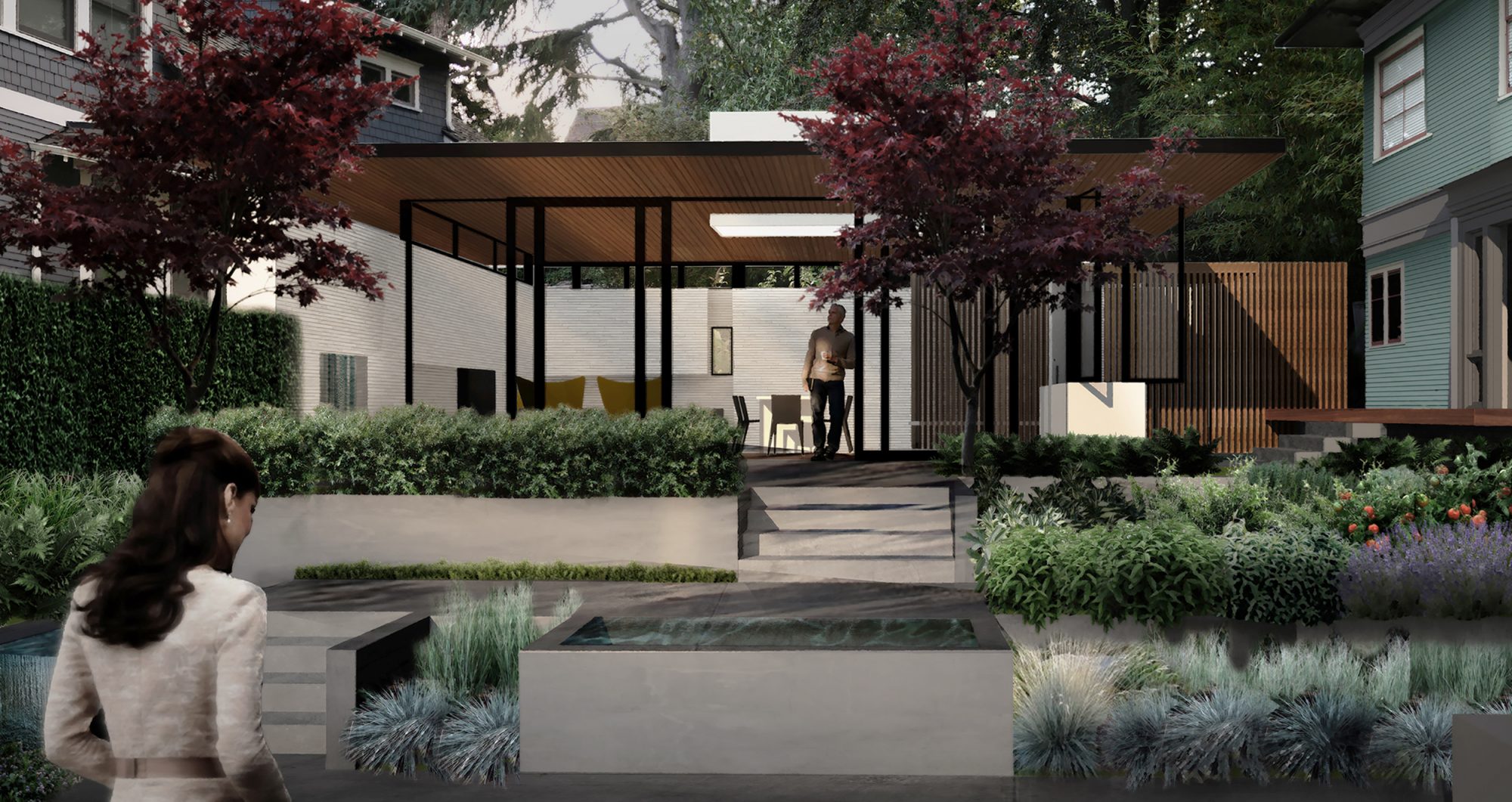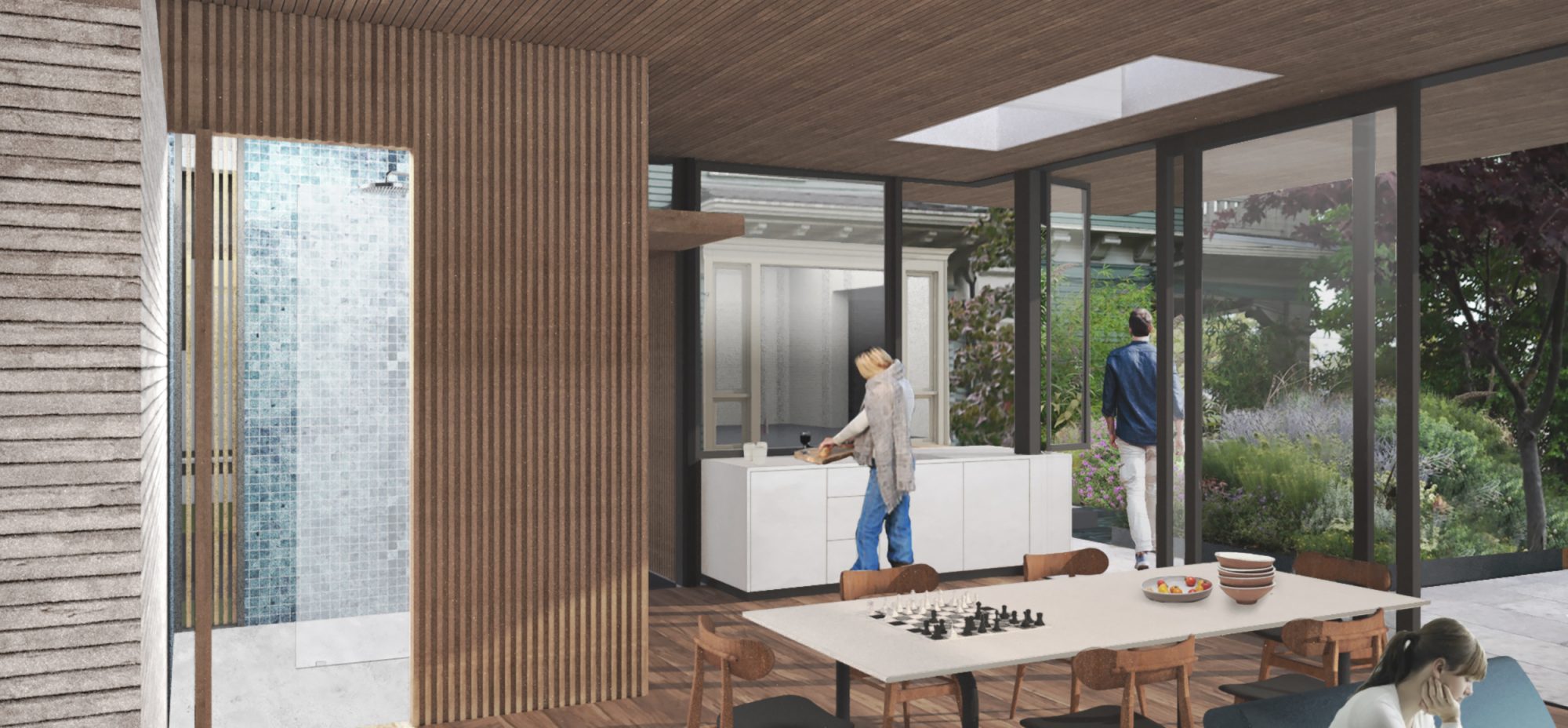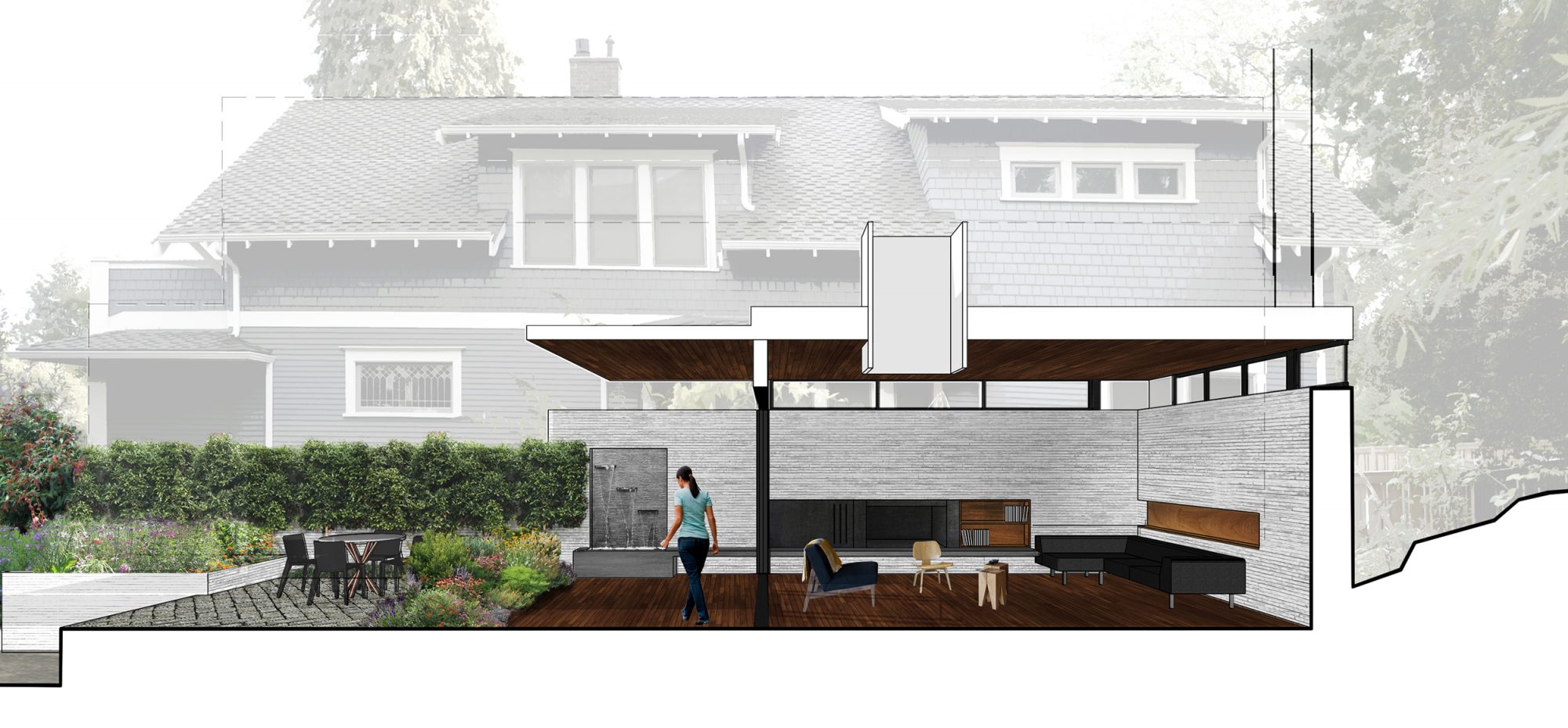 MERIDIAN PAVILION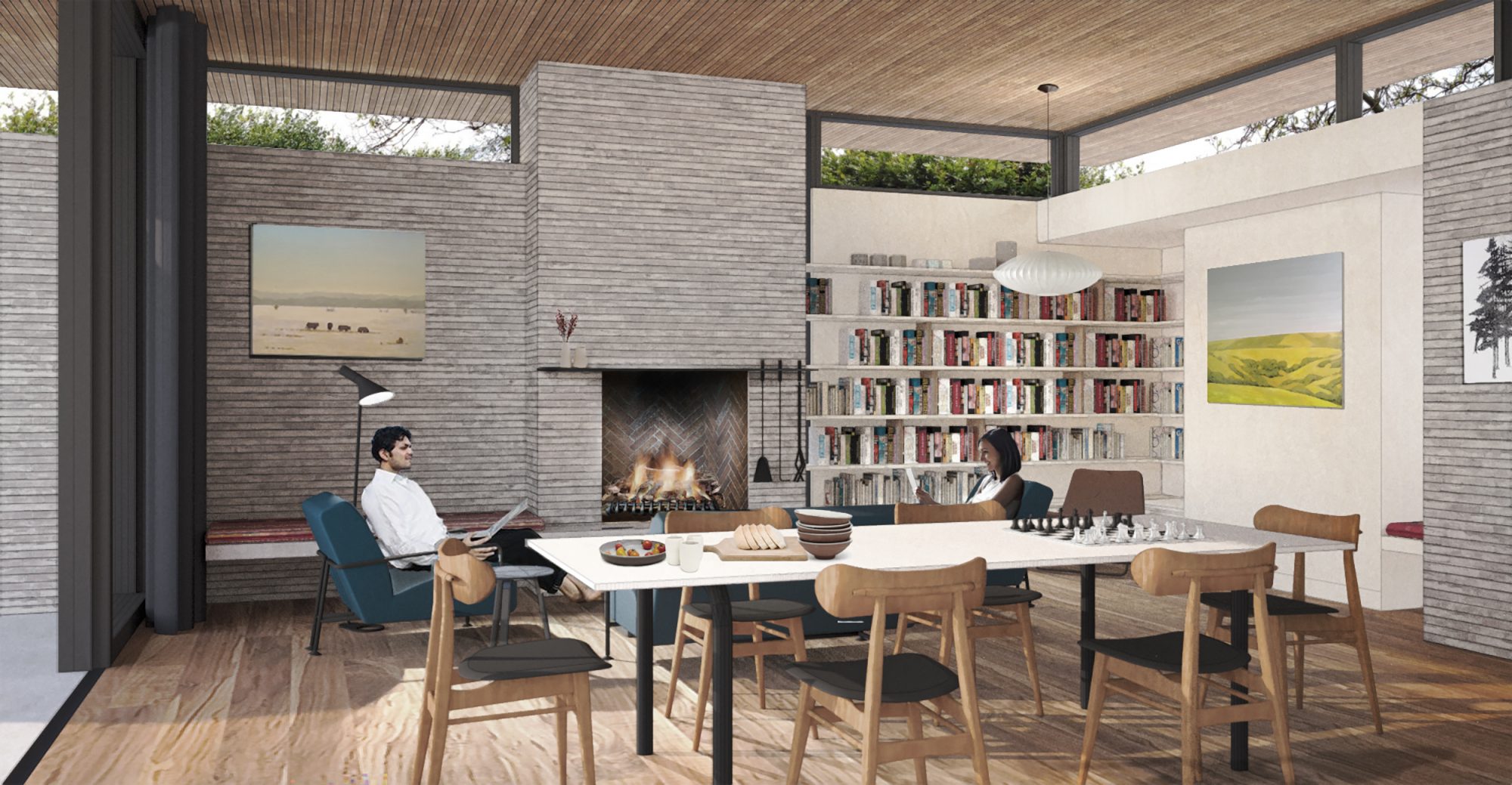 A garden room integrated into the landscape and hidden from the street creates a contemplative space for intimate gatherings.
ARCHITECTURE TEAM
Gentry / O'Carroll
Becca Fuhrman
Ben Kruse
STRUCTURAL ENGINEER
J Welch Engineering
LANDSCAPE DESIGNER
Lorna Jordan and Daniel Winterbottom
Meridian Pavilion is located on a residential lot in Seattle's Wallingford neighborhood. A series of terraced gardens rise toward a new garden room at the rear of the property. This new addition, primarily accessed from the adjacent house will be used to both entertain visitors and enjoy the terraced gardens and reflecting pools.

Wrapped in glass on the east and north elevation, the pavilion opens up to the gardens, lushly planted with native species. A solid mass masonry wall, exposed on both the interior and exterior, forms an L-shape on the back of the lot. The pavilion sits amongst the landscape nestling itself into the corner of the site, creating strong connections between the interior and exterior spaces. A refined palette of hand thrown bricks and natural wood bring a warmth to the open plan space inside the pavilion. Skylights are used to drop natural light into the space, expressed as volumes perforating the clean horizontal roof plane.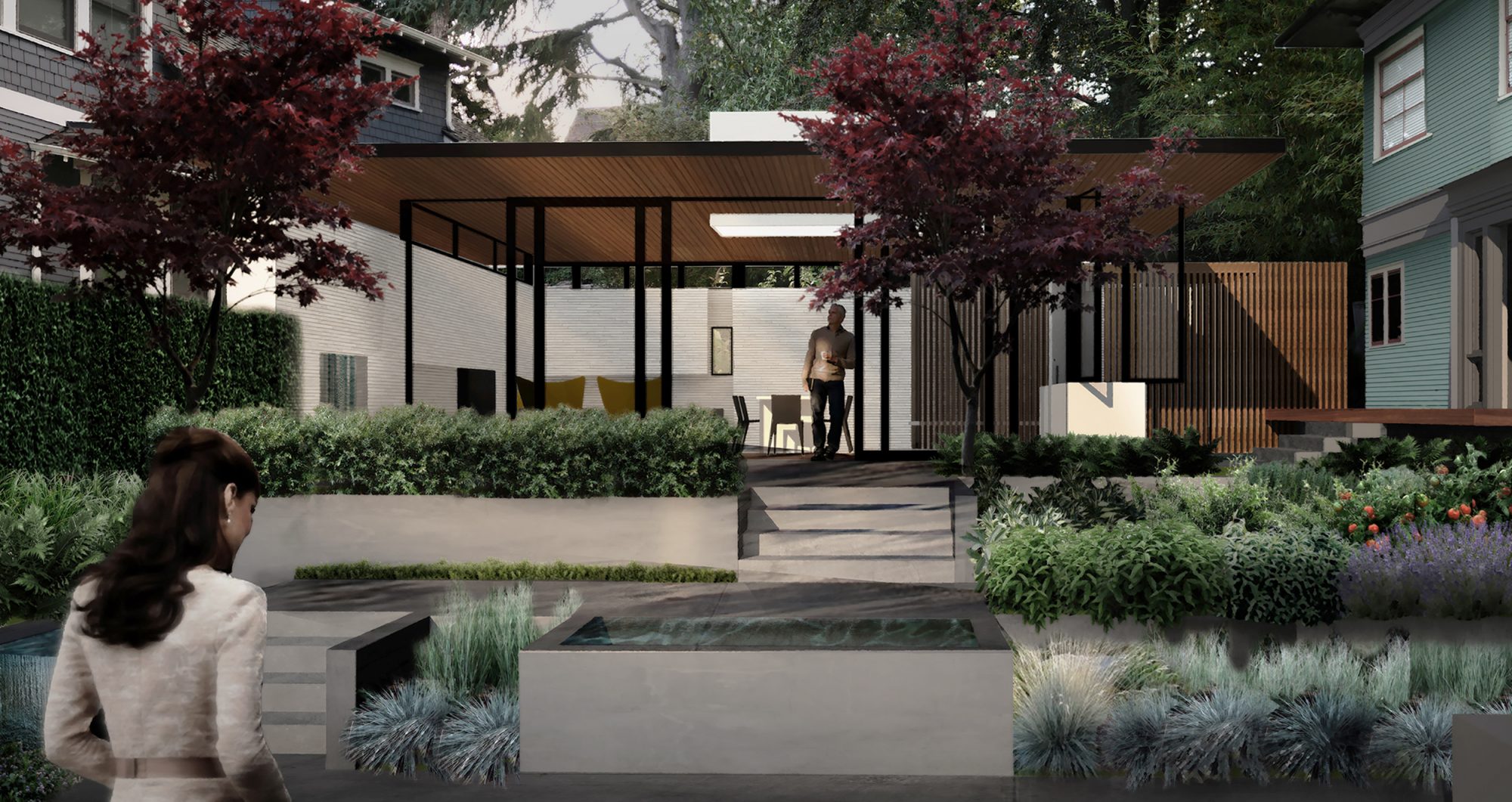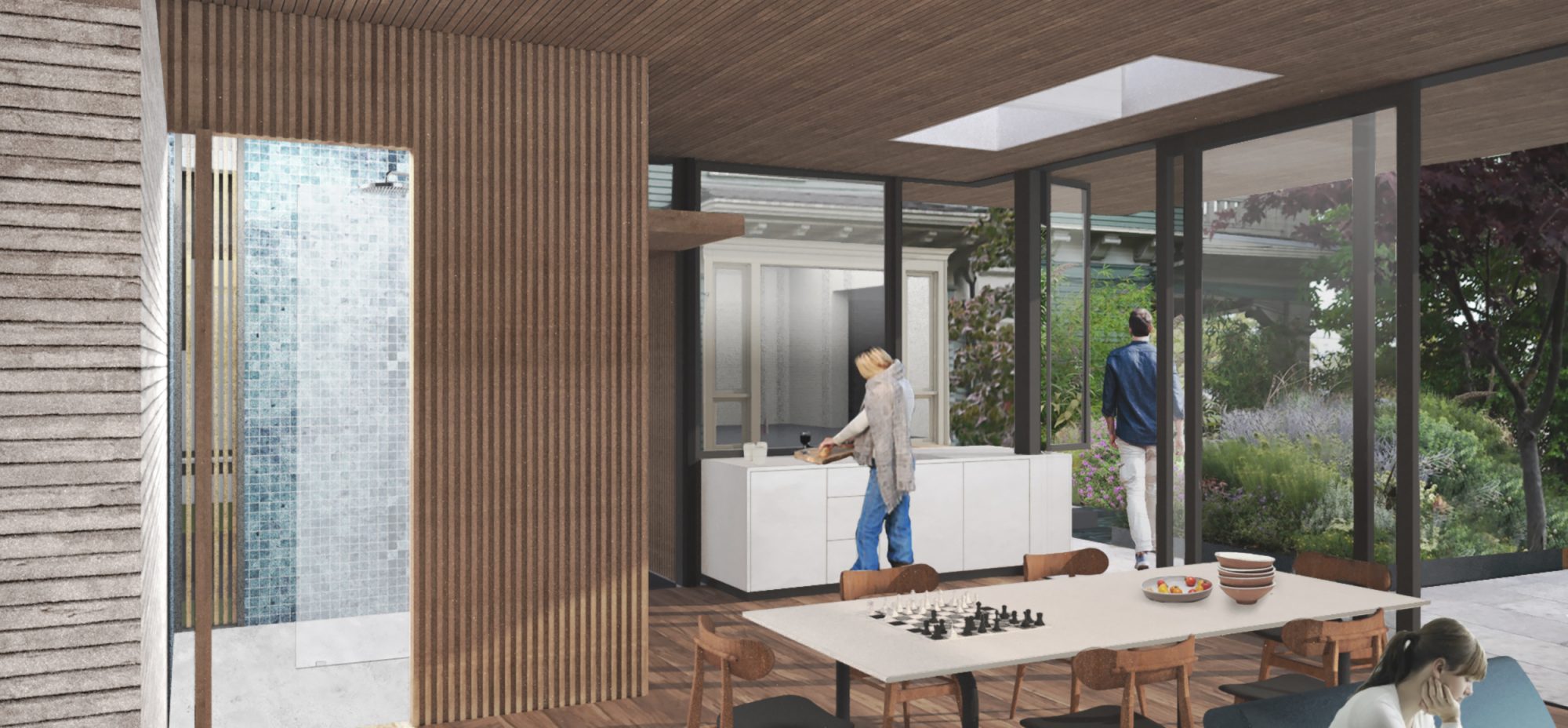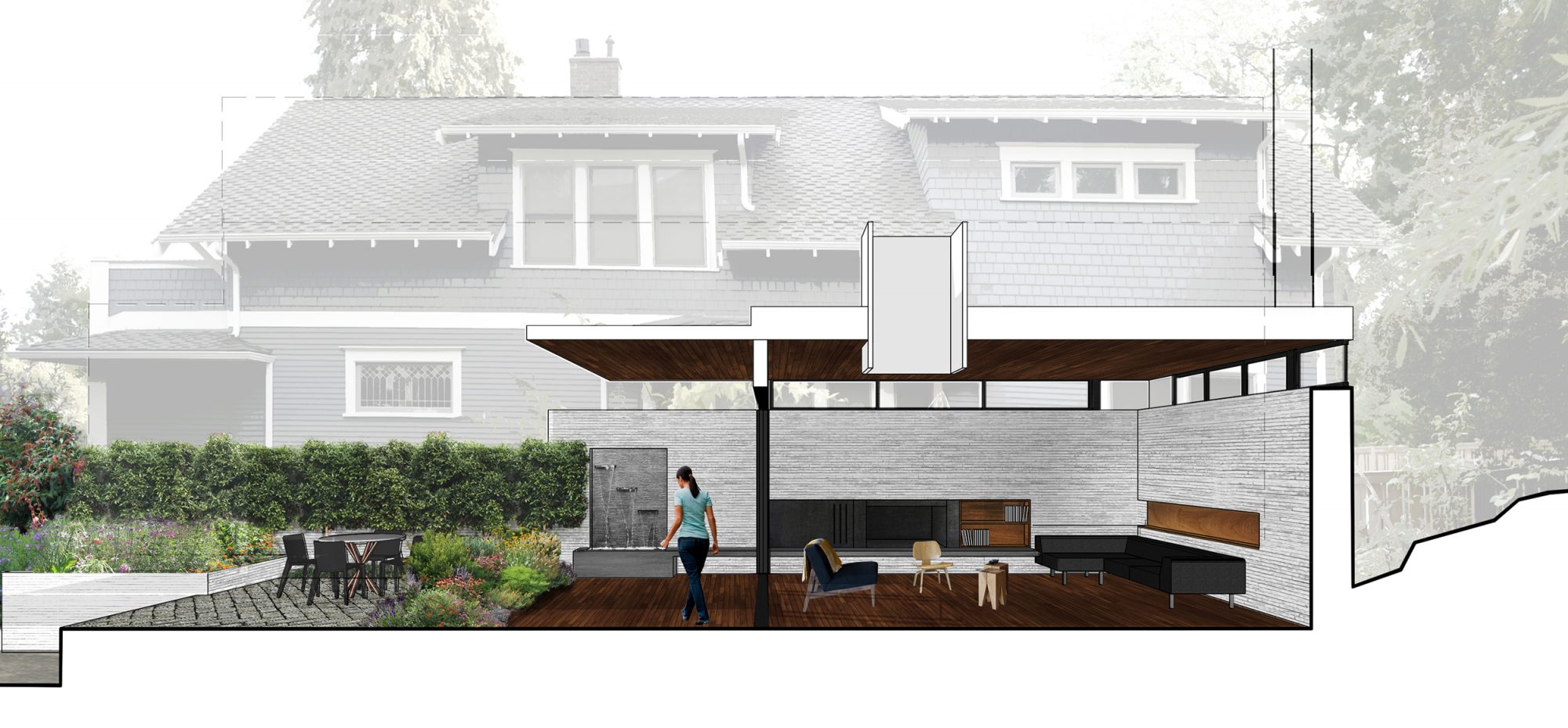 ARCHITECTURE TEAM
Gentry / O'Carroll
Becca Fuhrman
Ben Kruse
STRUCTURAL ENGINEER
J Welch Engineering
LANDSCAPE DESIGNER
Lorna Jordan and Daniel Winterbottom