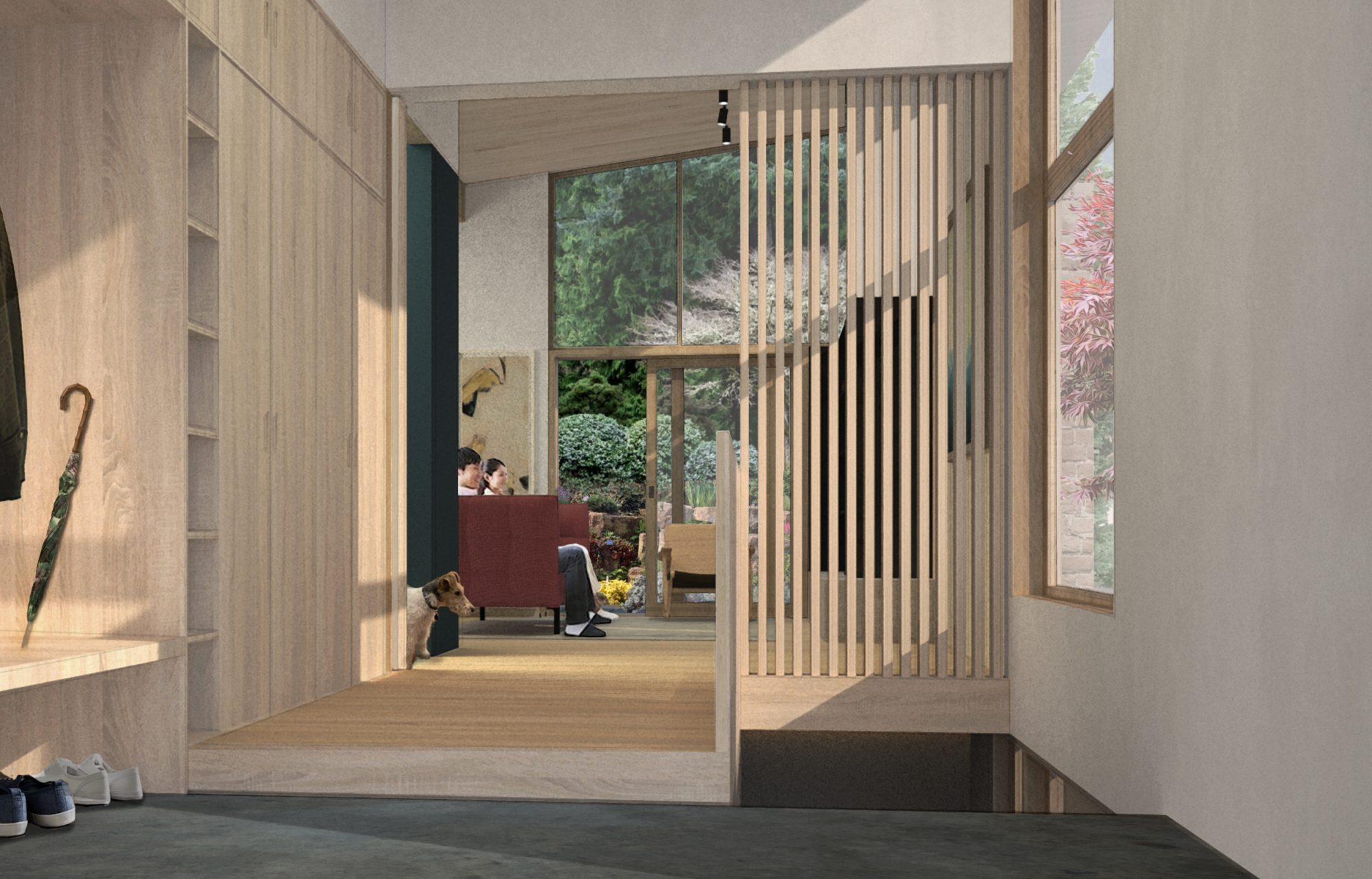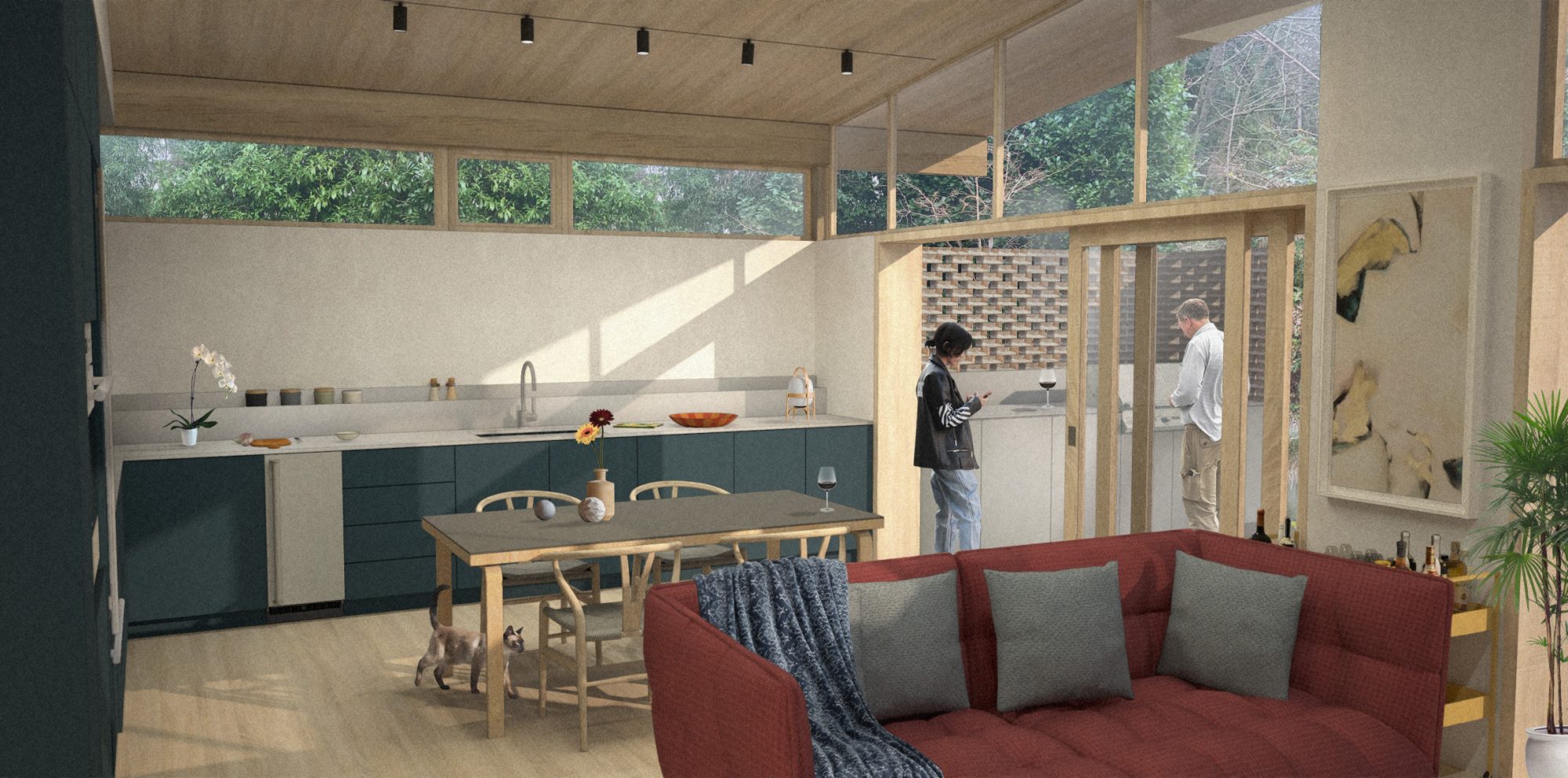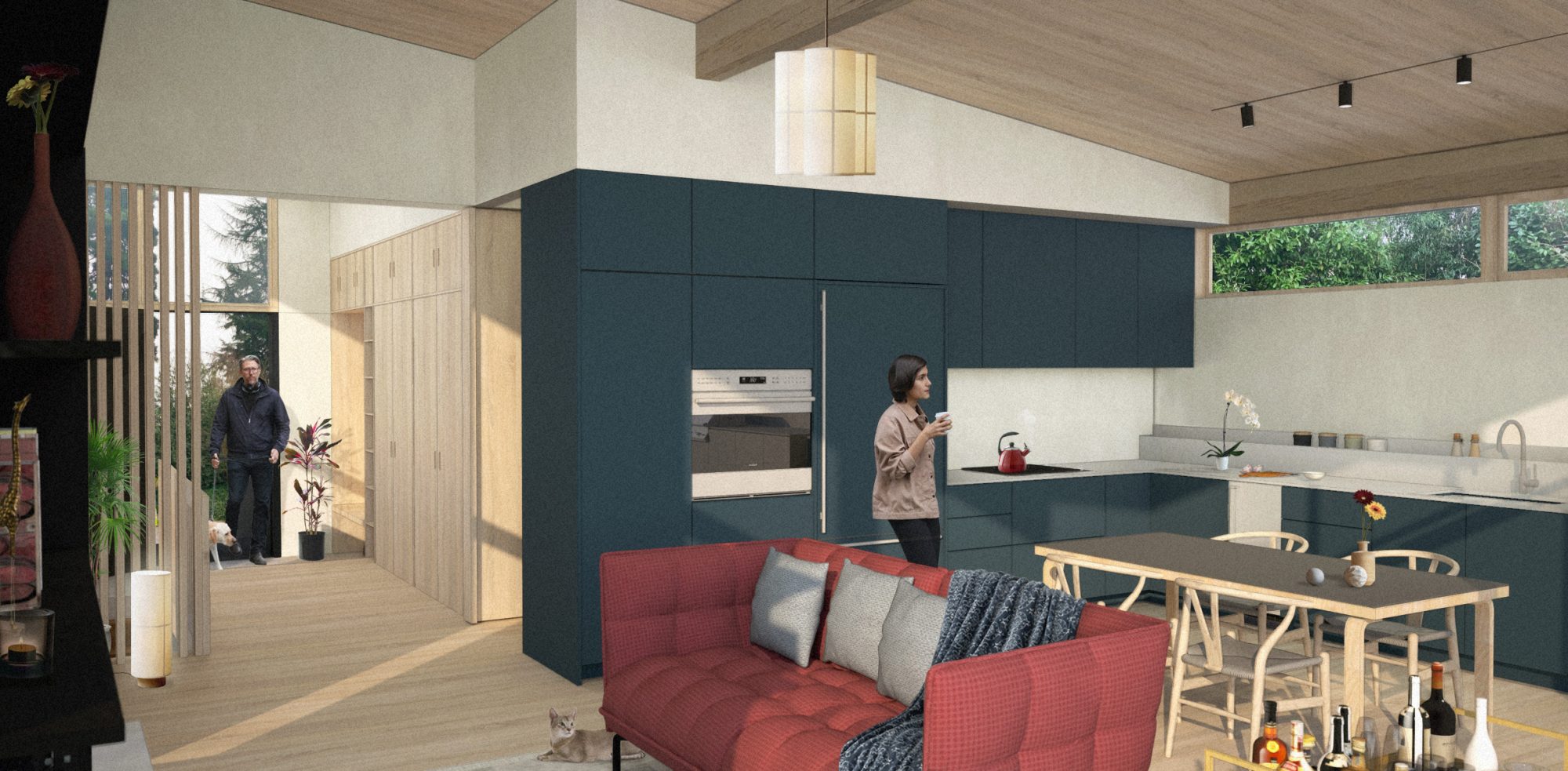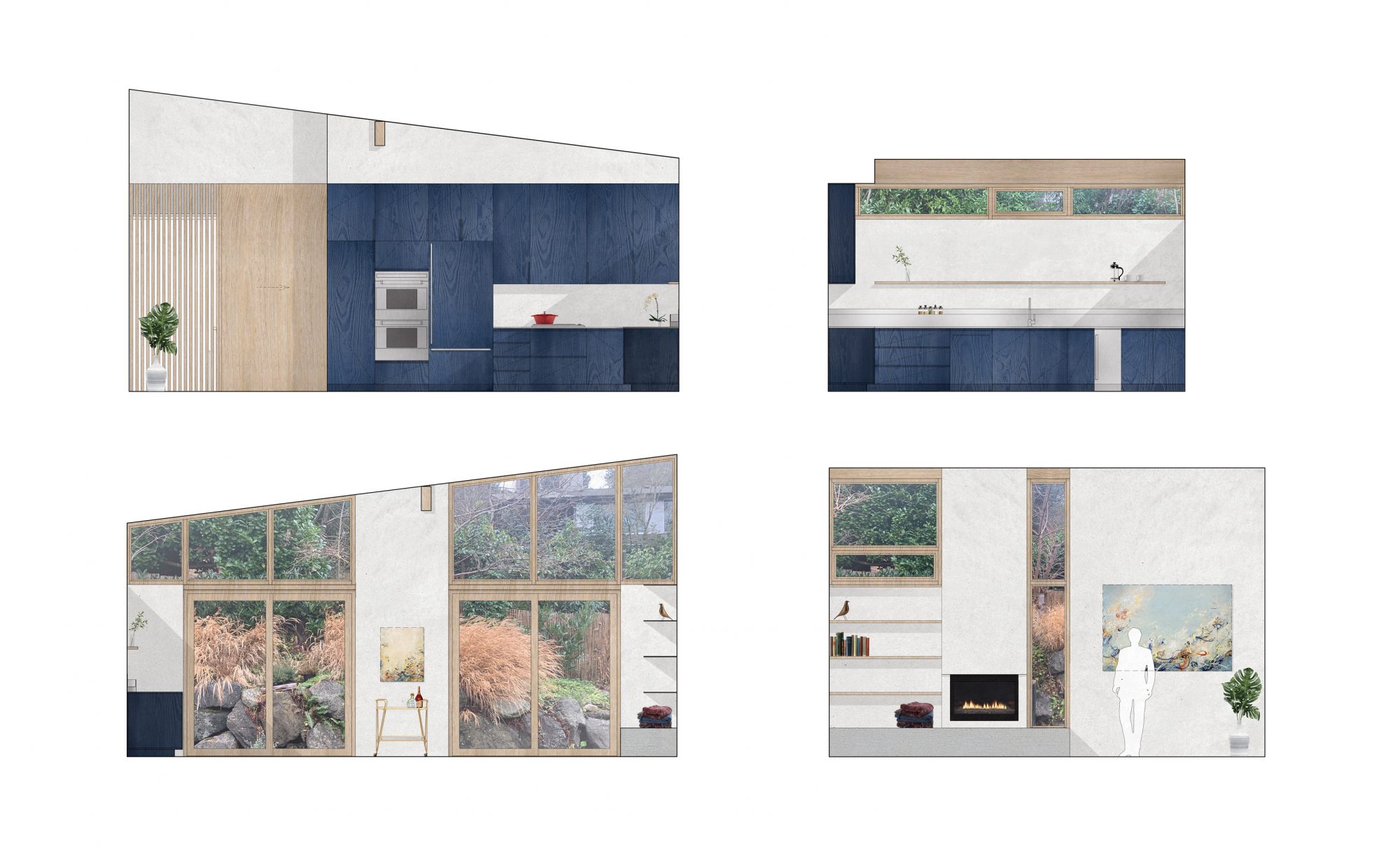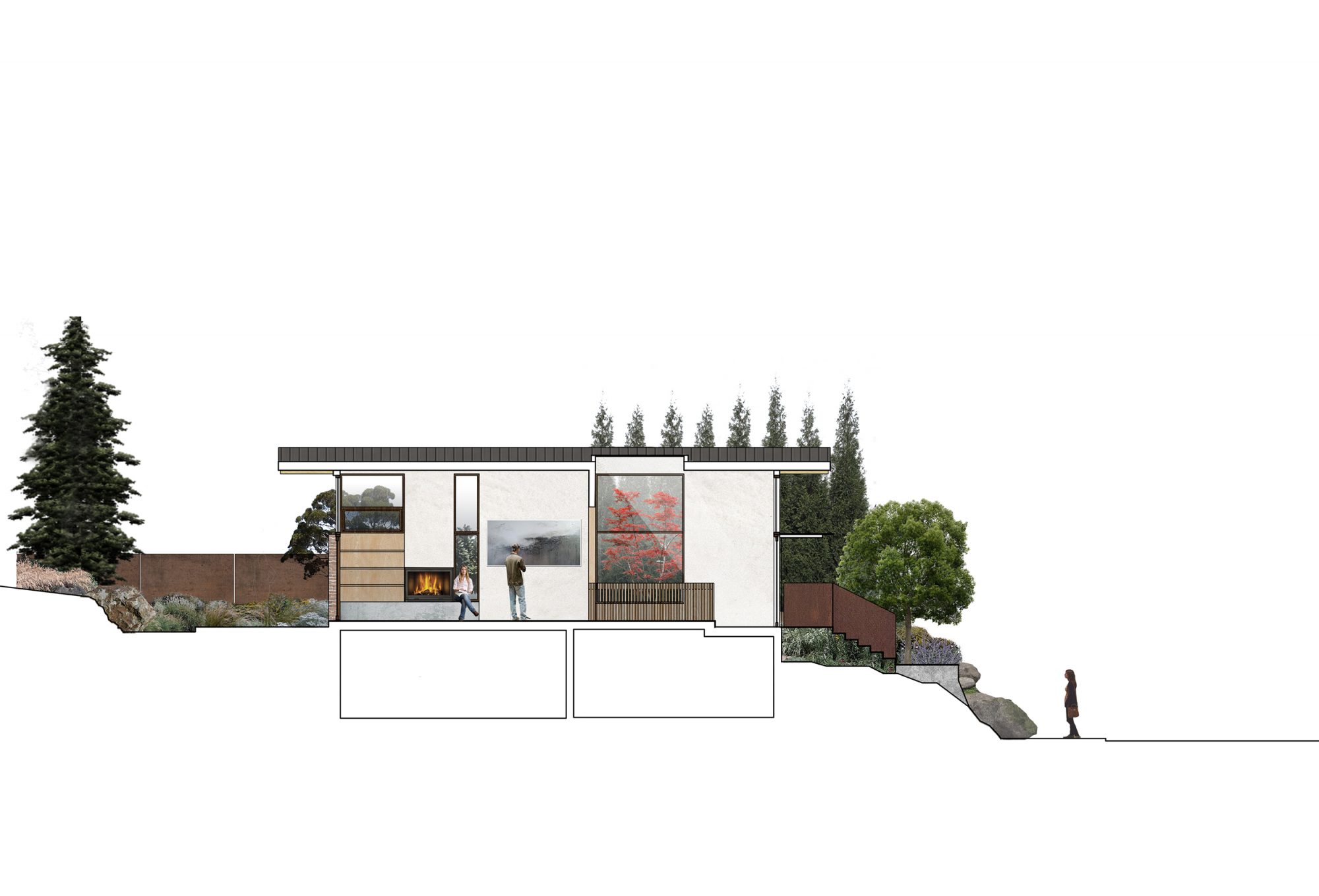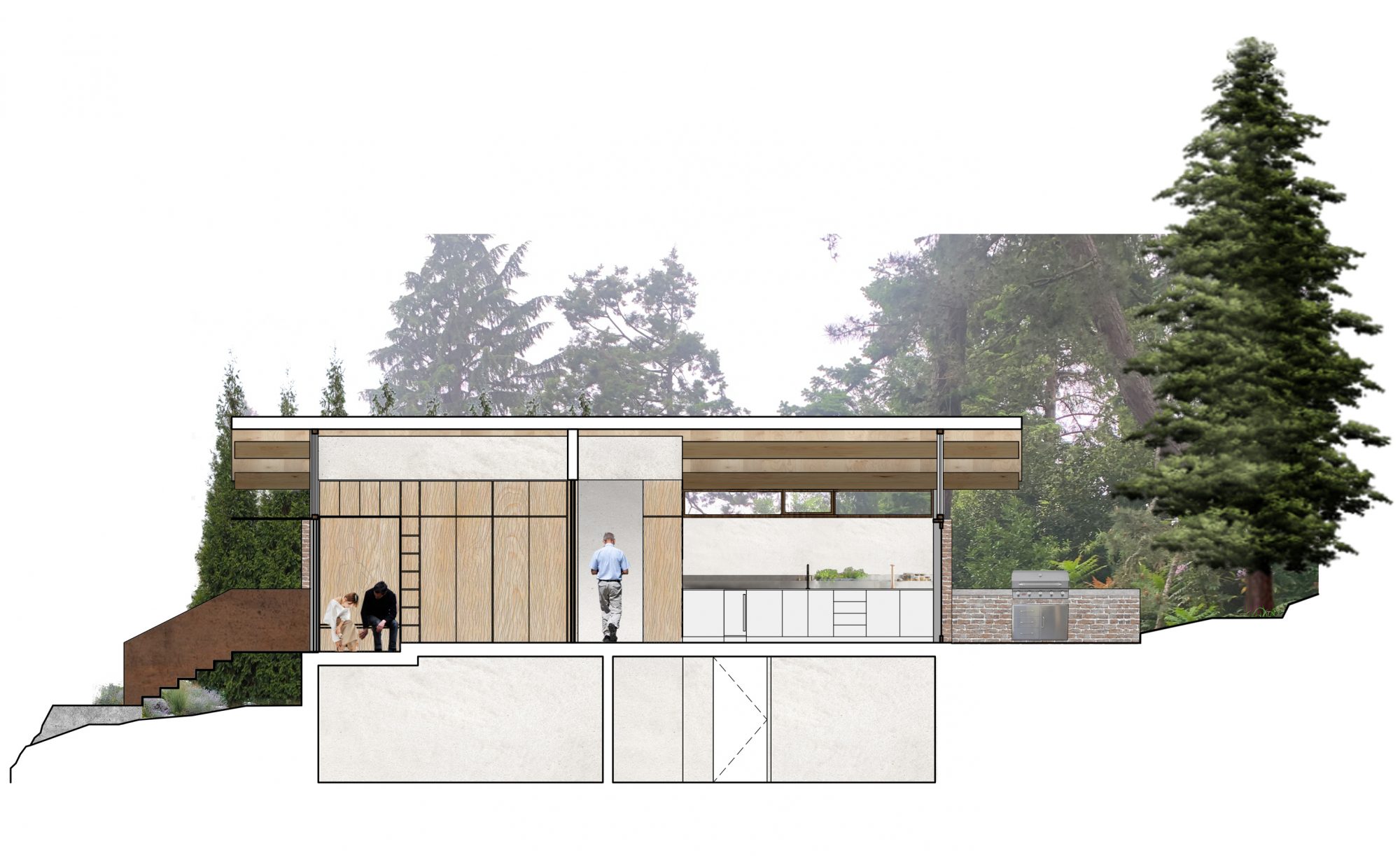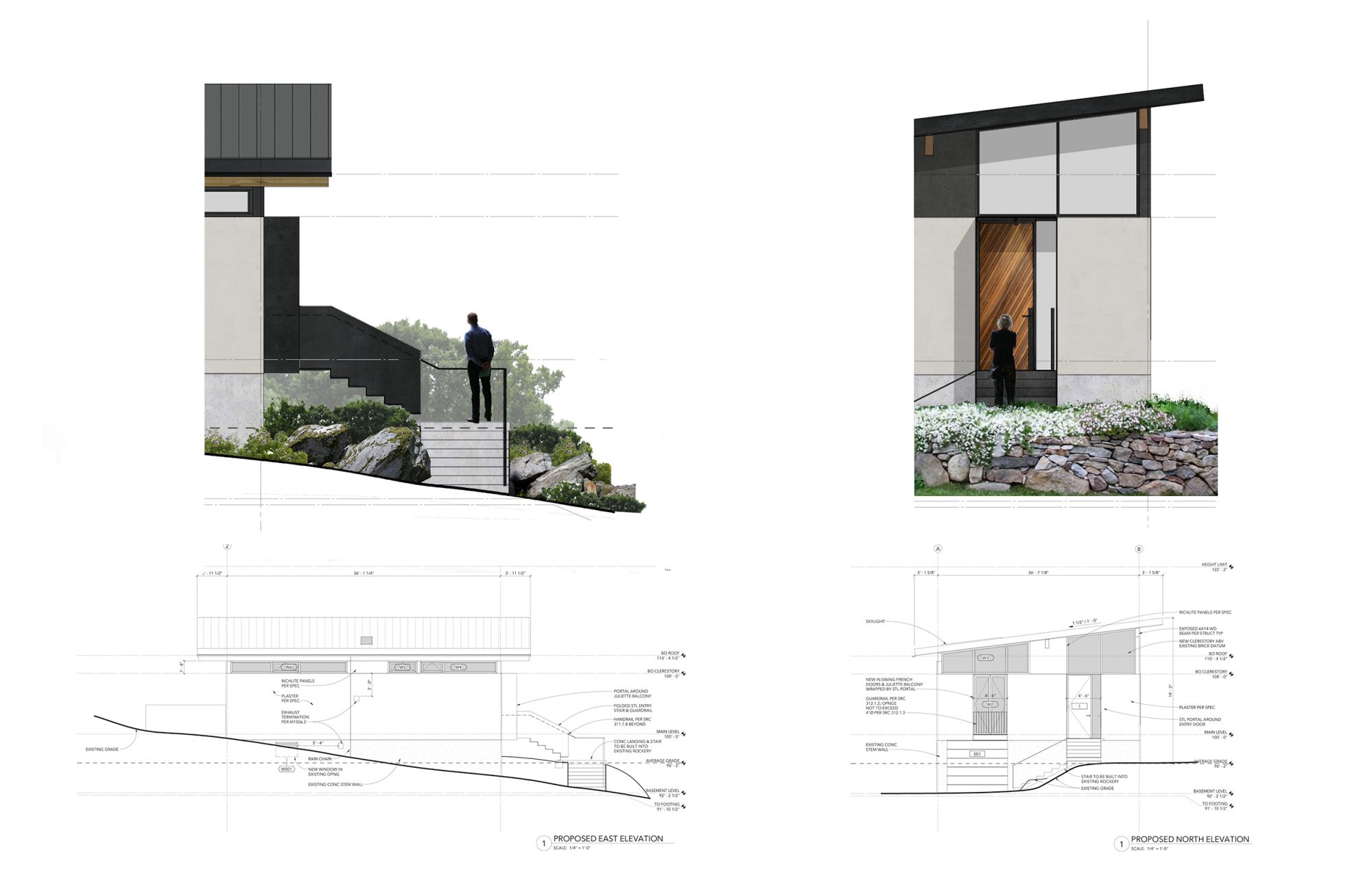 In-Kind House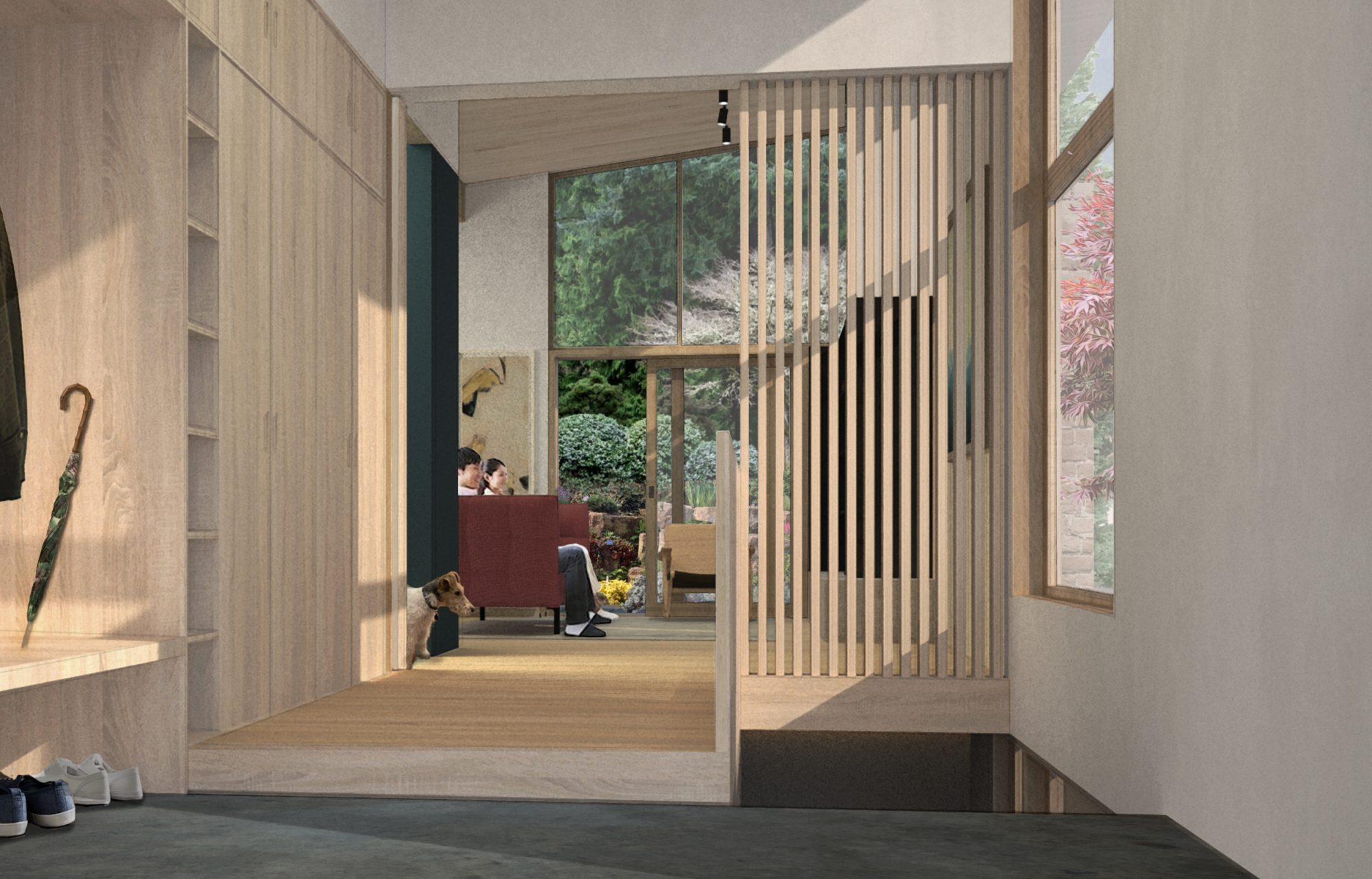 A new house built atop of an existing 1950's concrete foundation has a strong connection to a mature south-facing garden.
ARCHITECTURE TEAM
Gentry / O'Carroll
Ashley Skidmore
STRUCTURAL & CIVIL ENGINEER
J Welch Engineering
LANDSCAPE DESIGN
Land Morphology
CONTRACTOR
Treebird Construction
At 1,900 square feet this project is a modest build atop the existing concrete stem walls. A high shed roof with exposed wood beams and clerestory windows below make the small spaces feel bright and open. Large lift-and-slide doors to the south draw the garden into the main living space and allow the interior to flow out to the deck and outdoor kitchen. Beyond the deck, a lush northwest garden rises up a small hill to the south. Receding layers of large moss-covered rockery, ferns, and native trees provide a soft and natural backdrop for the main living spaces. Large windows, connections to the garden, and the use of natural materials make this small house feel welcoming and spacious.

A light and natural interior material palette ties the house together while a playful use of finishes provides contrast and differentiates the spaces. White-oak cabinetry, plaster walls, and wood floors unify the spaces between the main and lower levels, while the oak cabinetry in the kitchen and dining area is stained a deep blue to characterize the more social gathering spaces. A recessed Japanese-style entry with a built-in wood bench and storage cabinets provides space to take off shoes and coats before entering the house. A natural white oak screen filters views and light between the entry, the main stair, and the living room.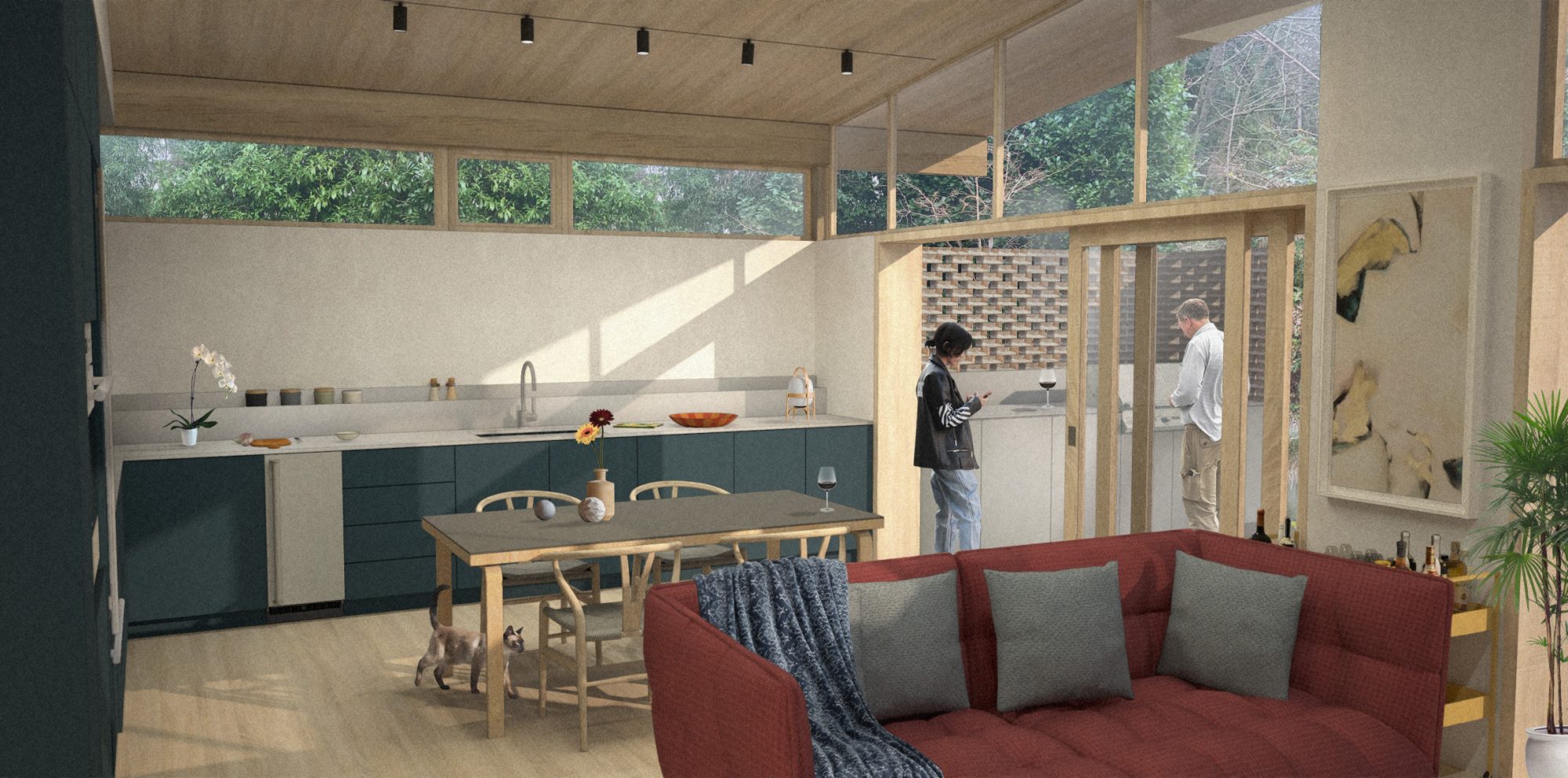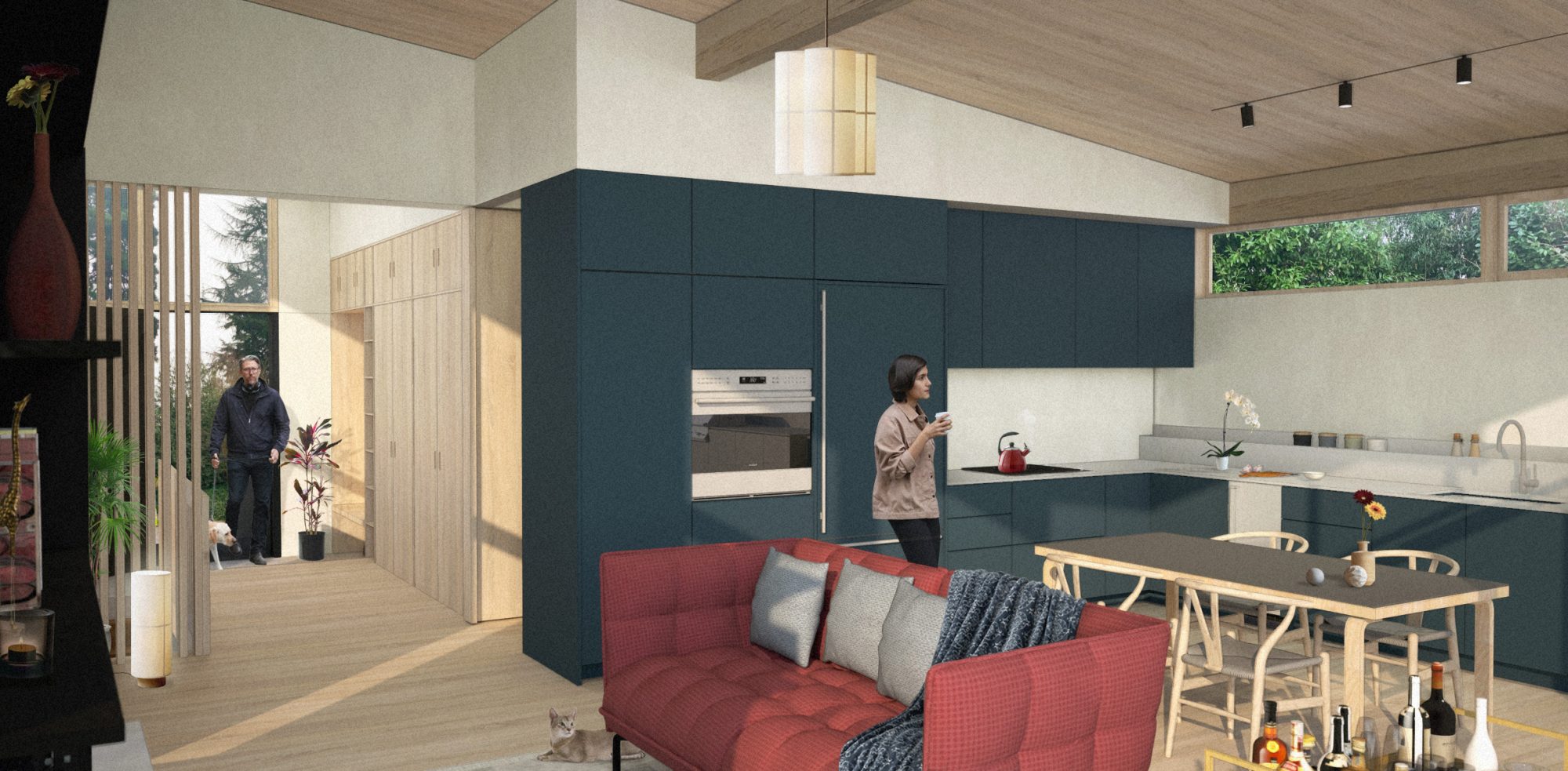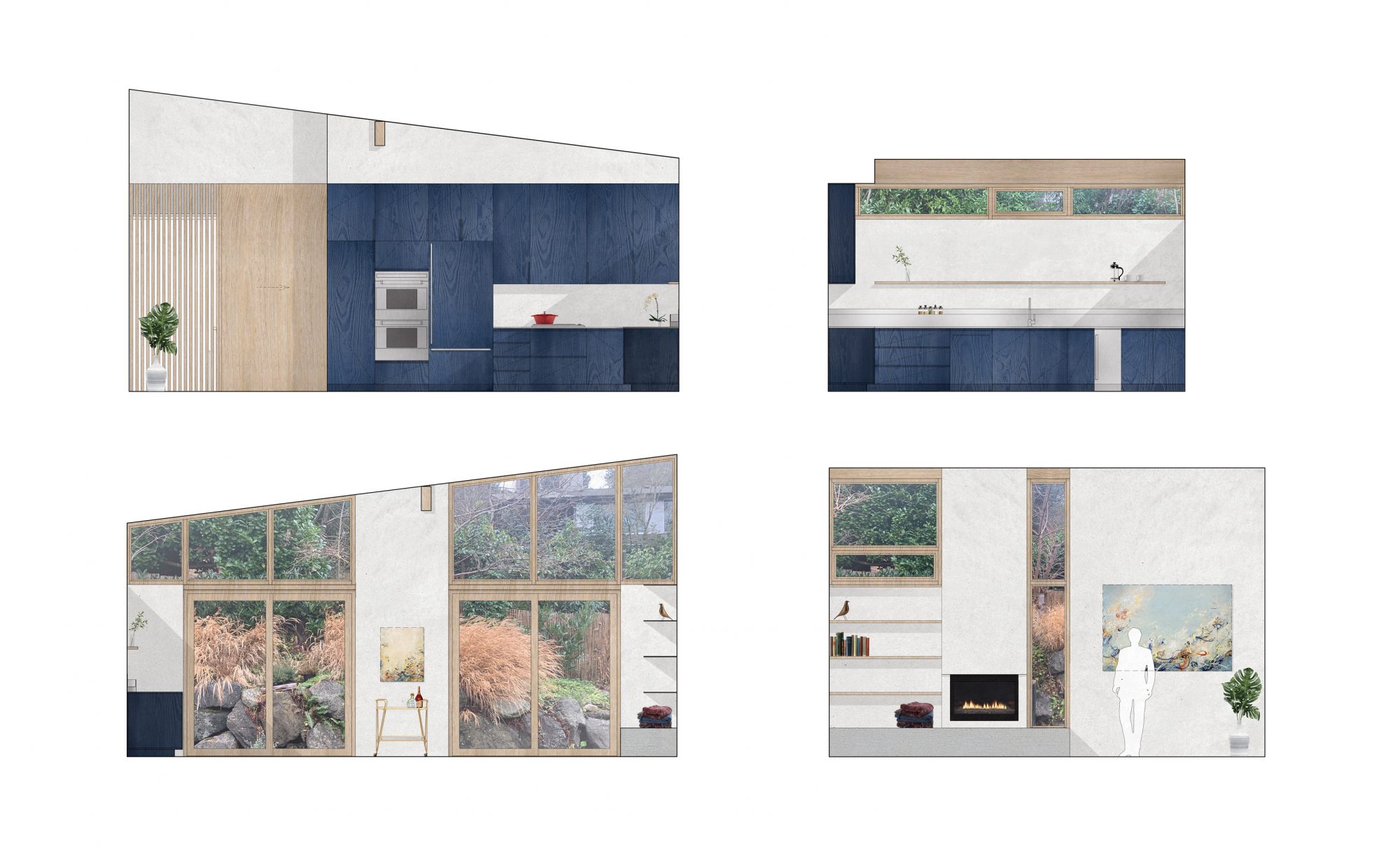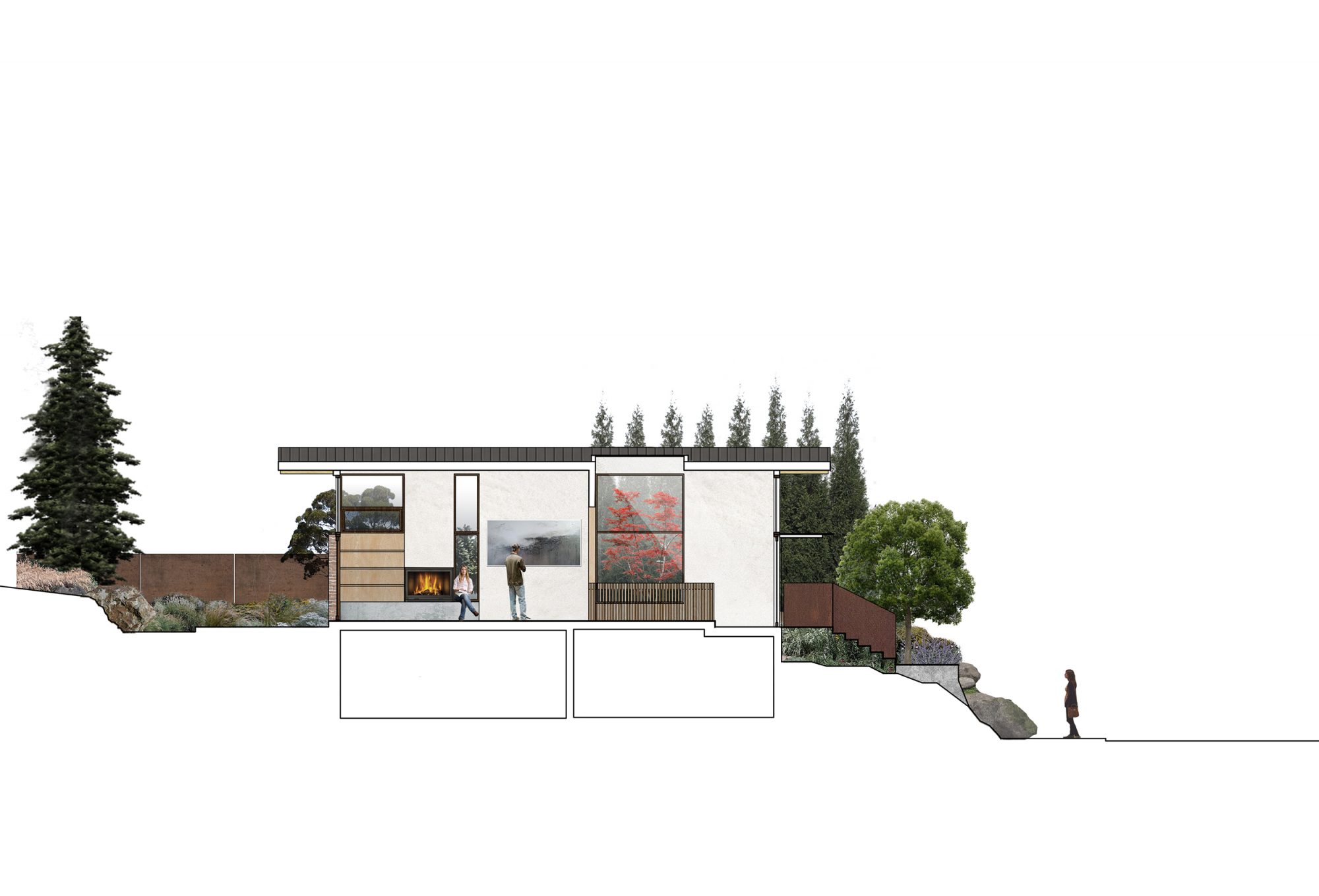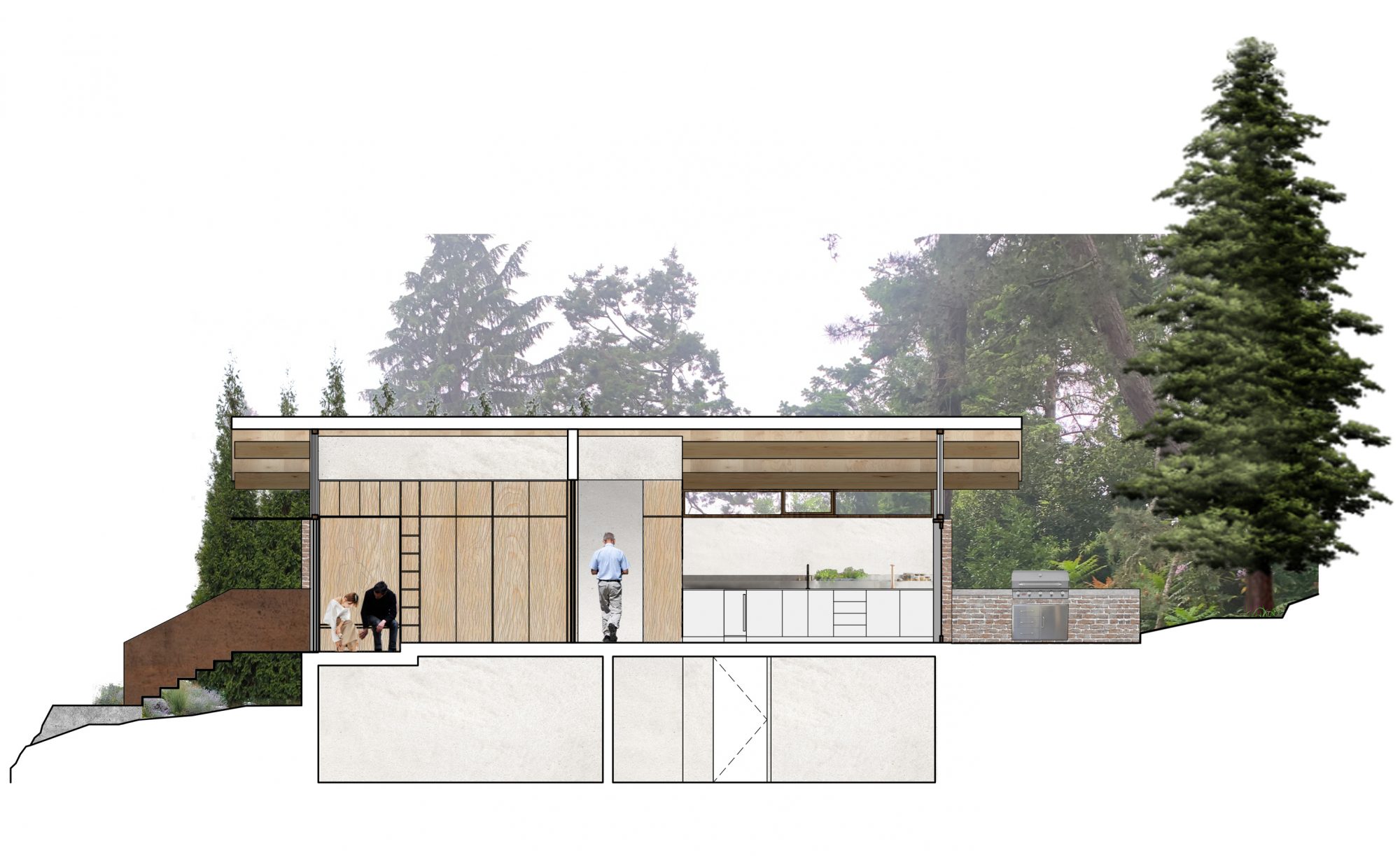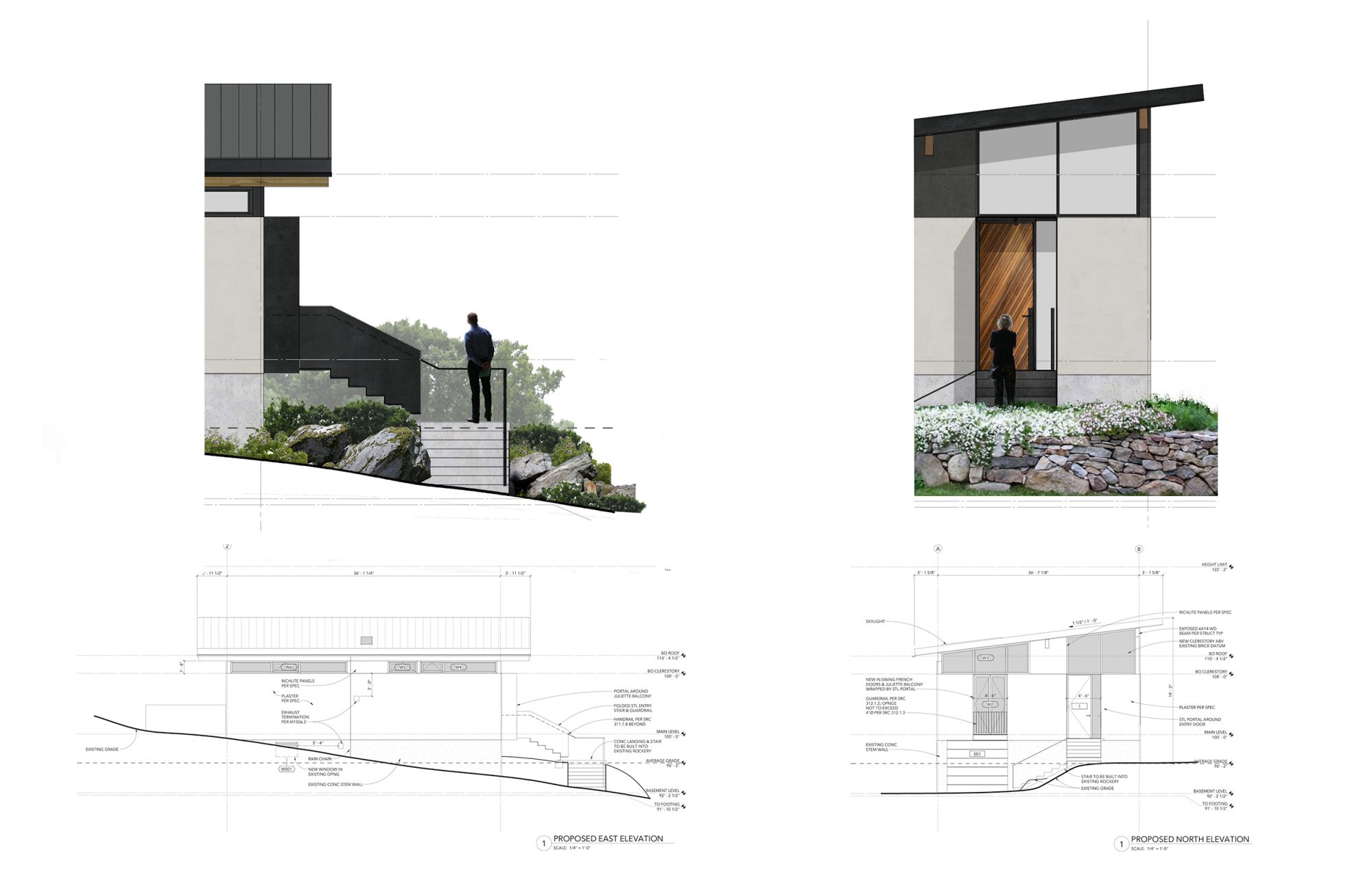 ARCHITECTURE TEAM
Gentry / O'Carroll
Ashley Skidmore
STRUCTURAL & CIVIL ENGINEER
J Welch Engineering
LANDSCAPE DESIGN
Land Morphology
CONTRACTOR
Treebird Construction