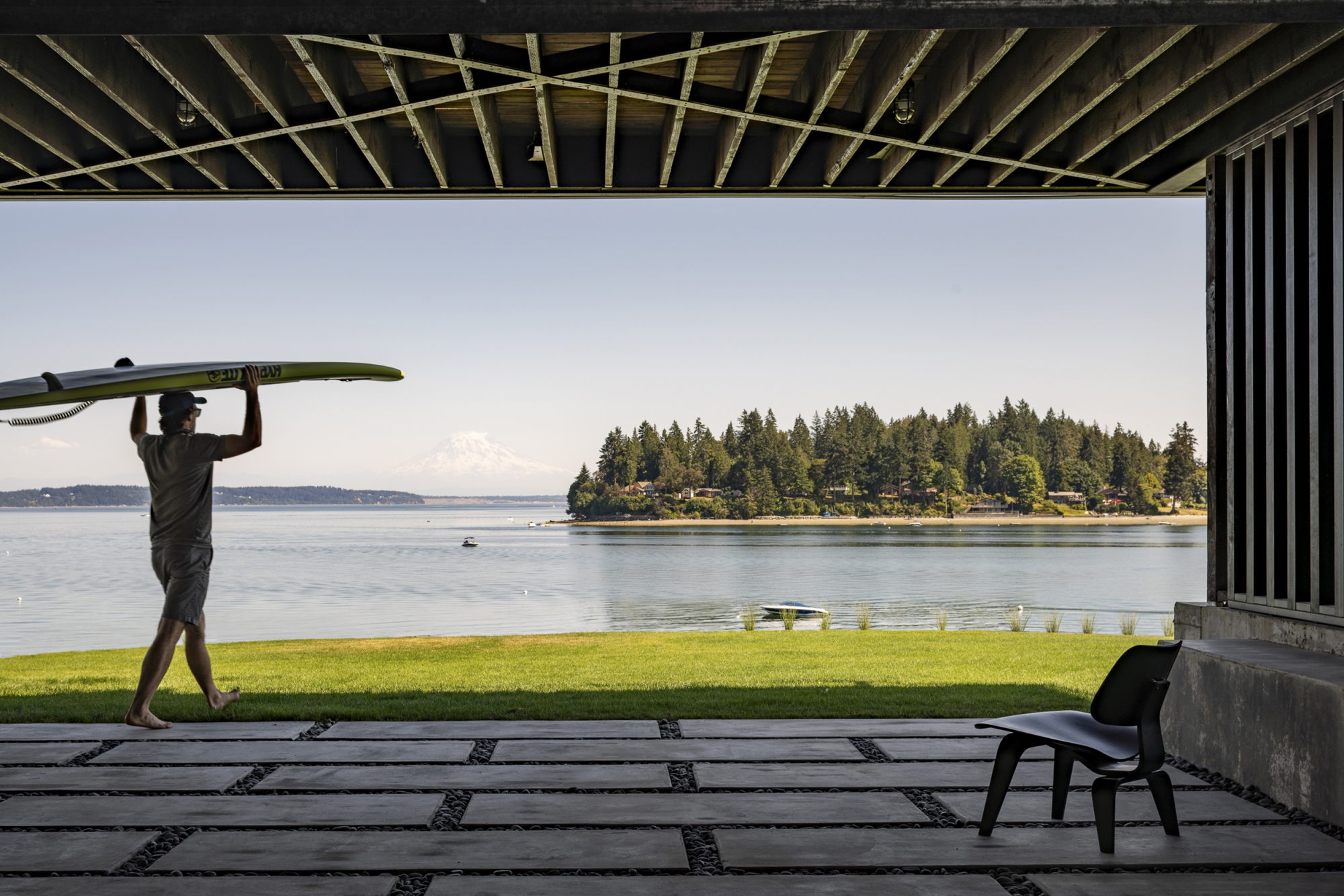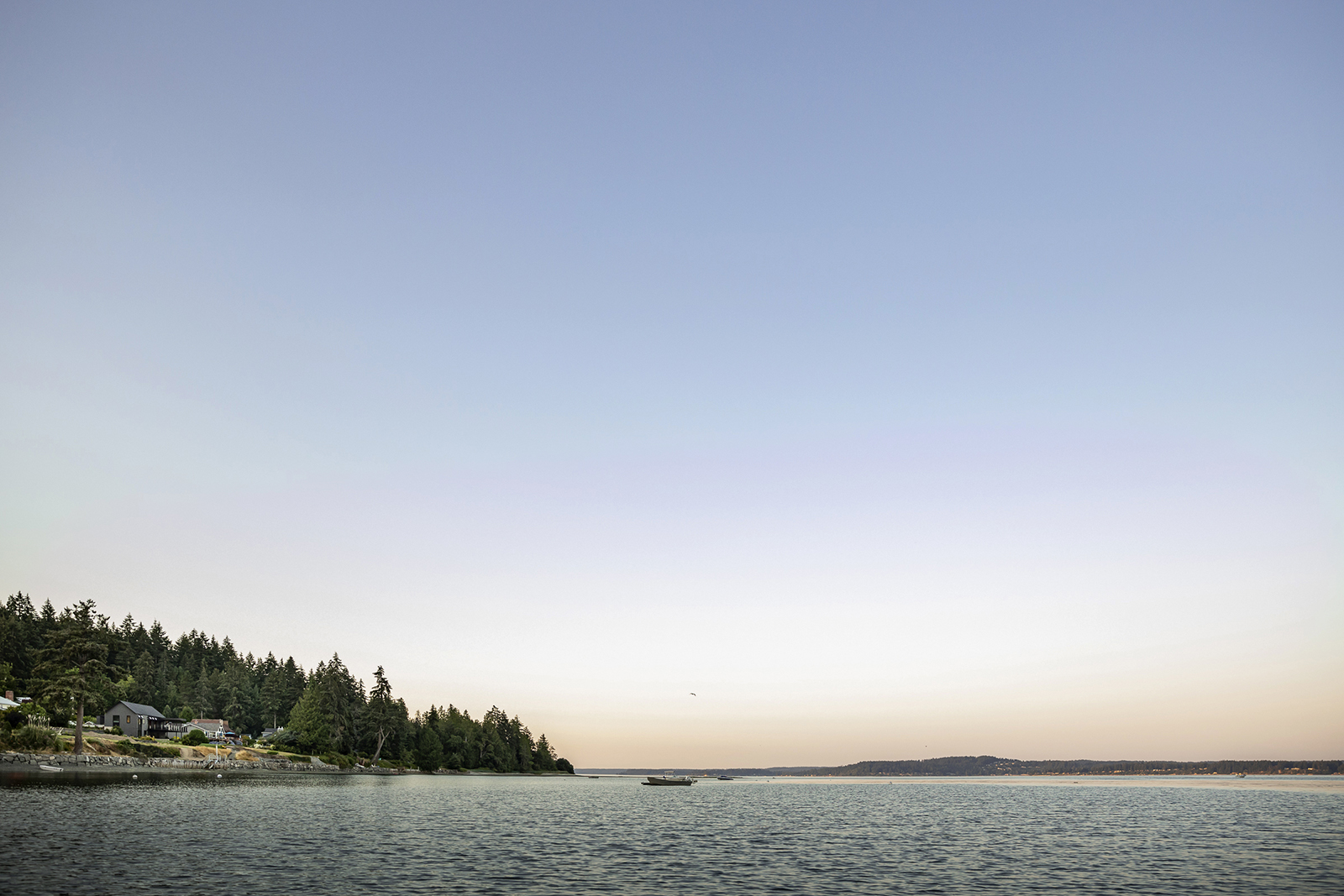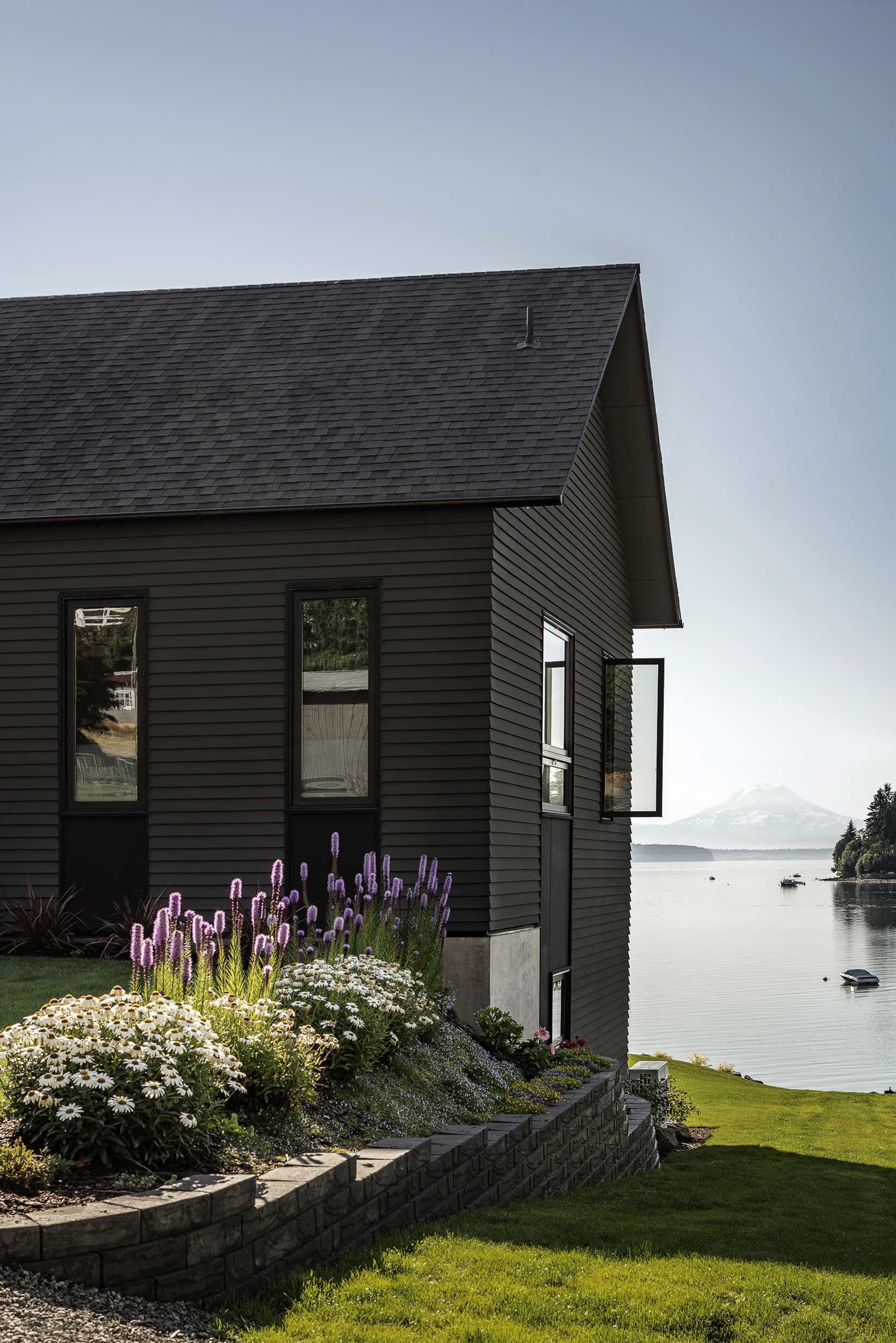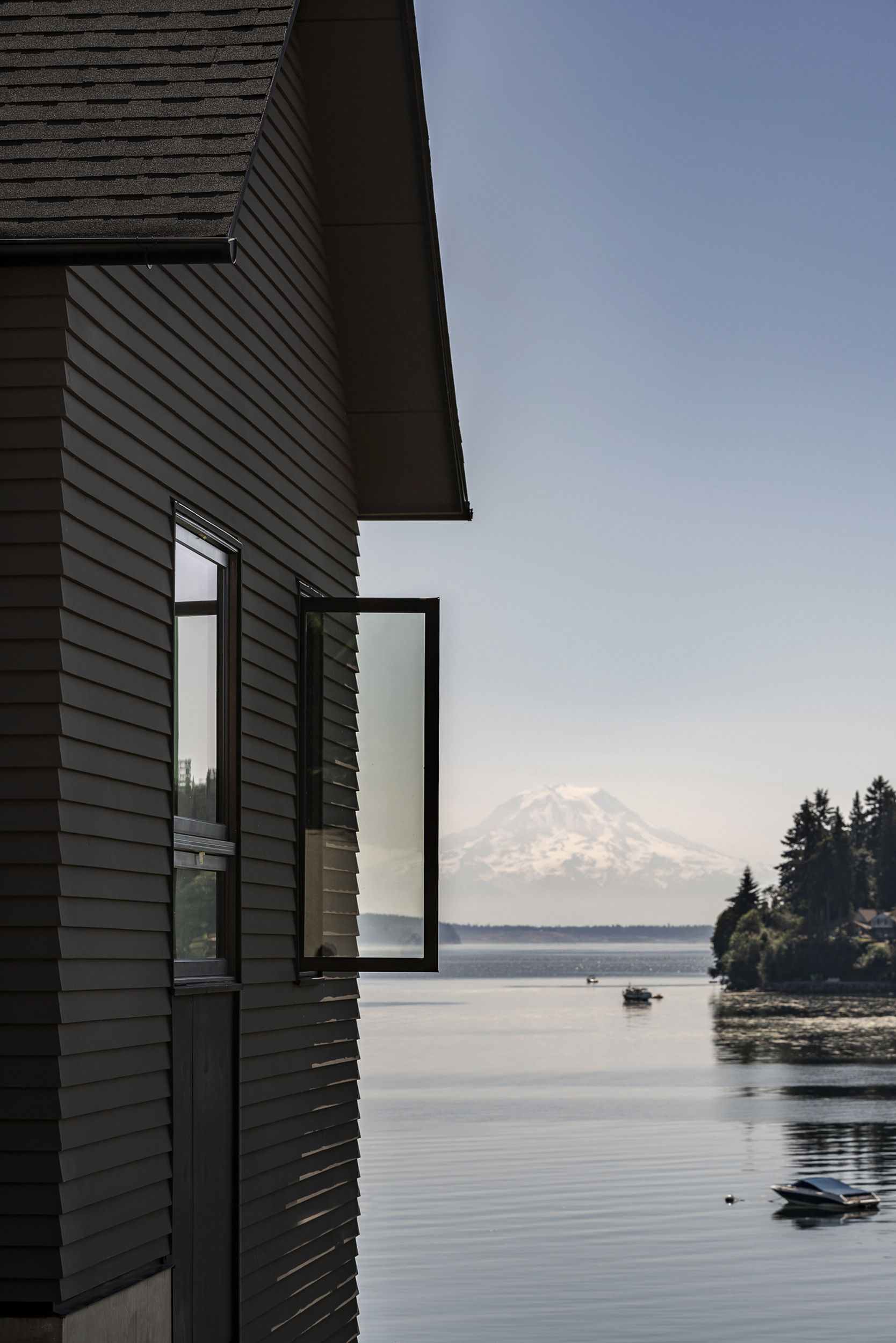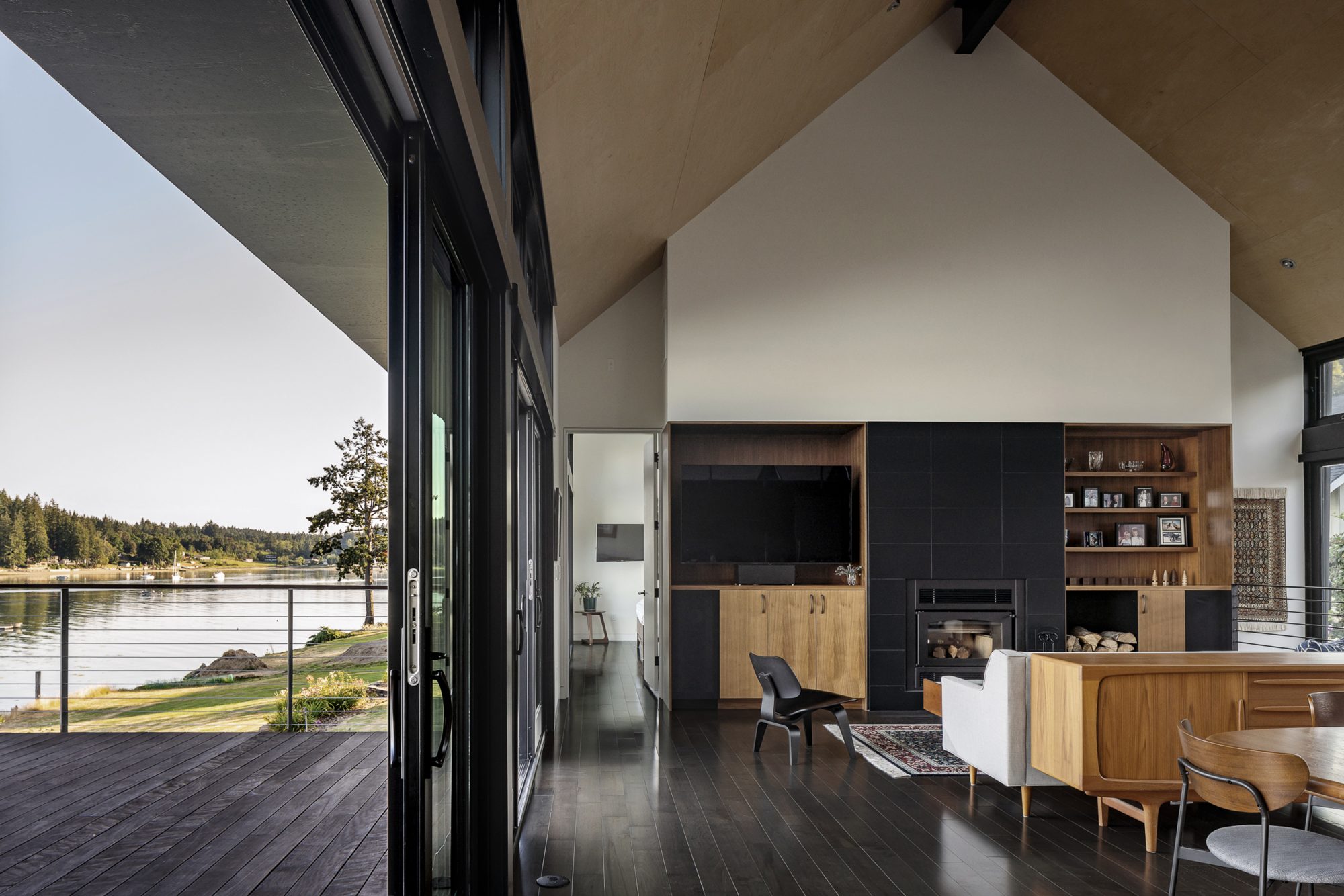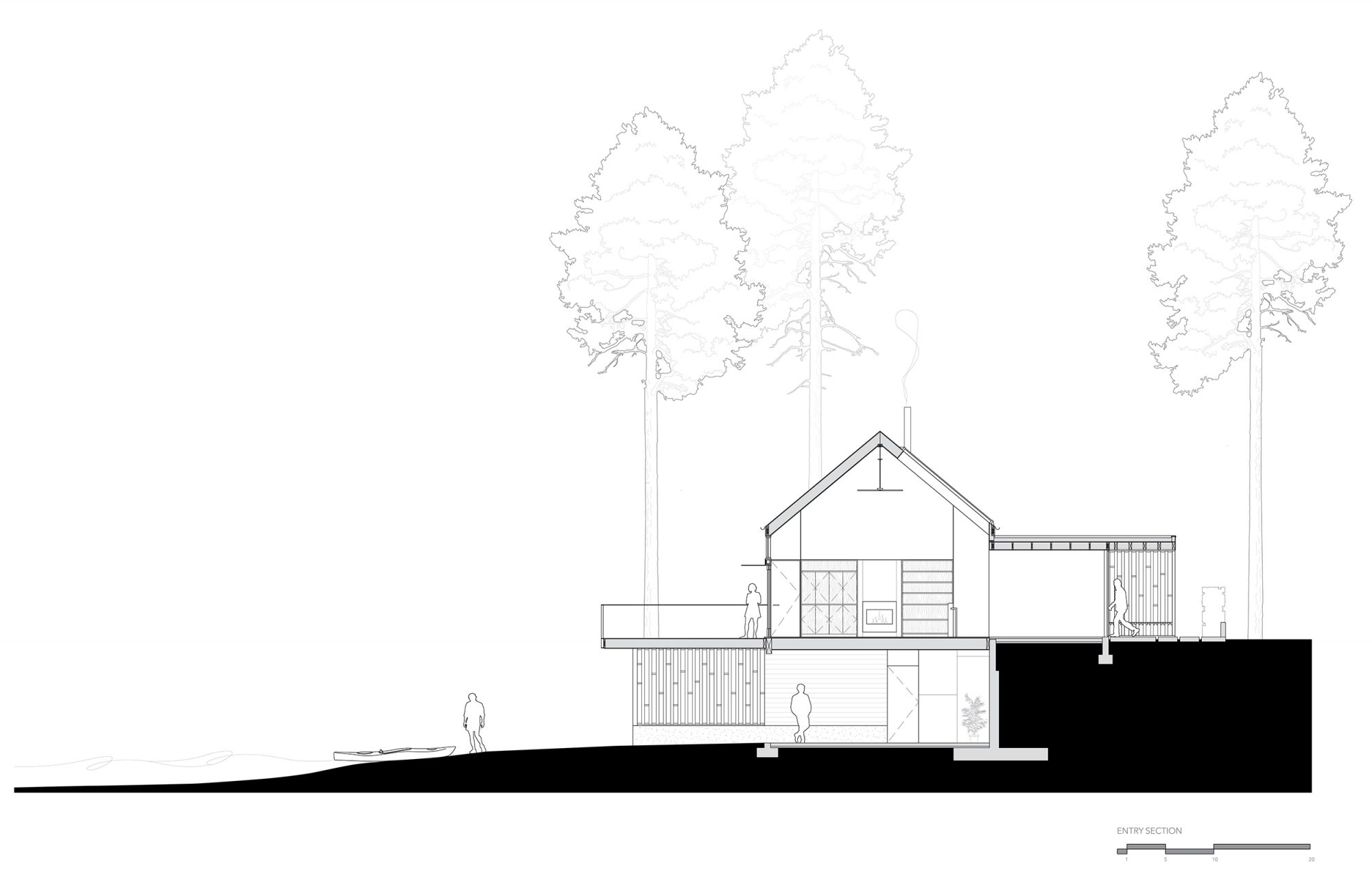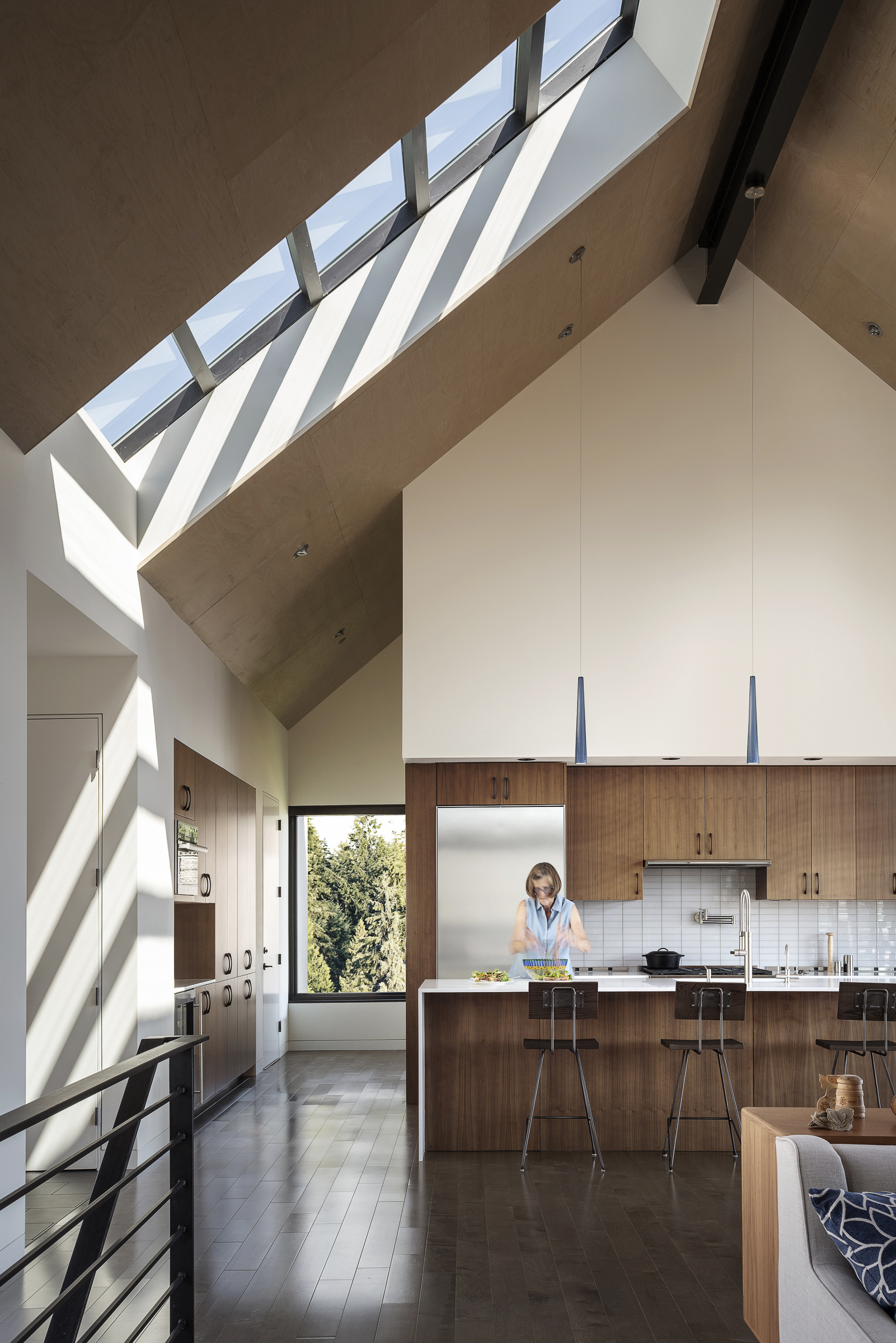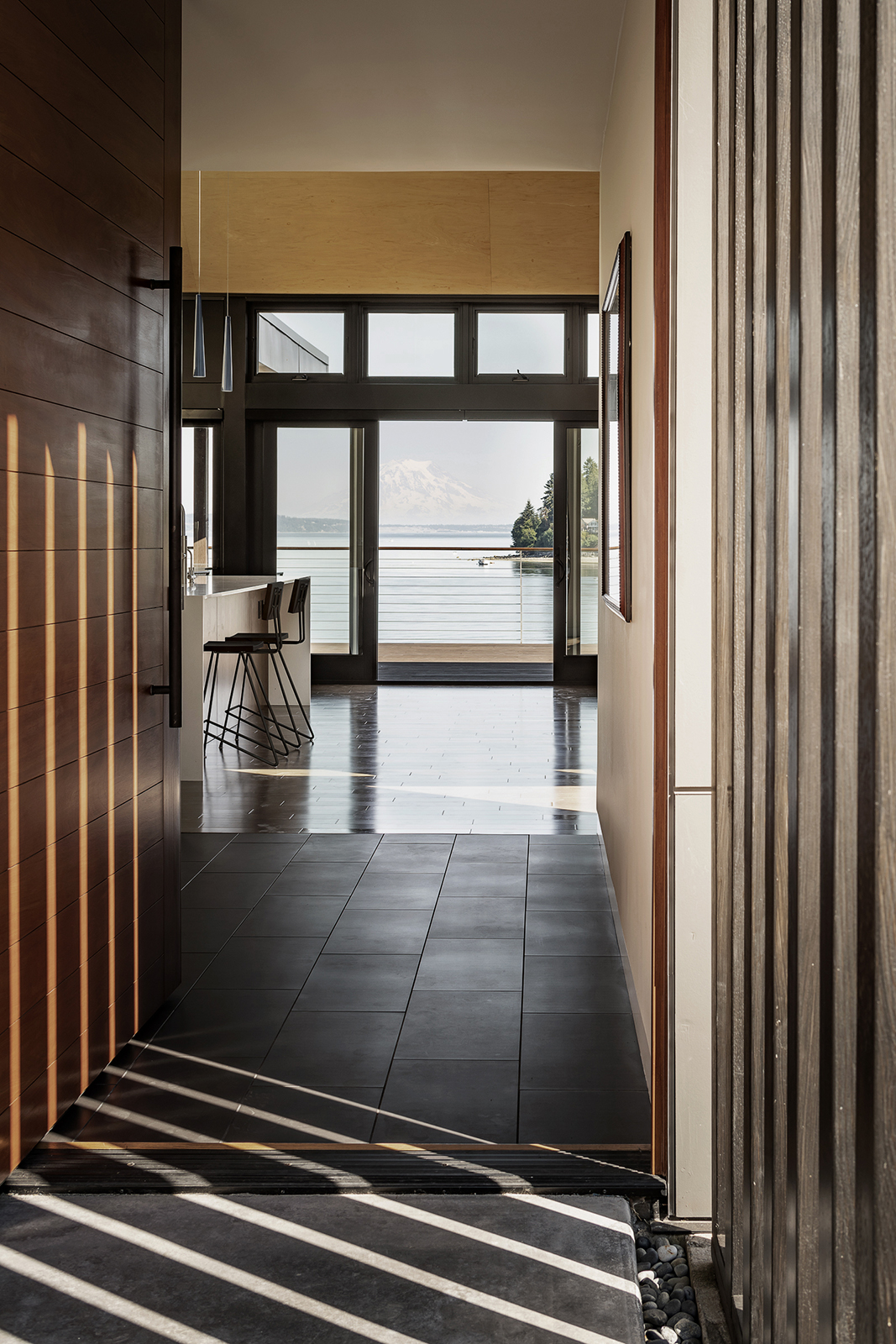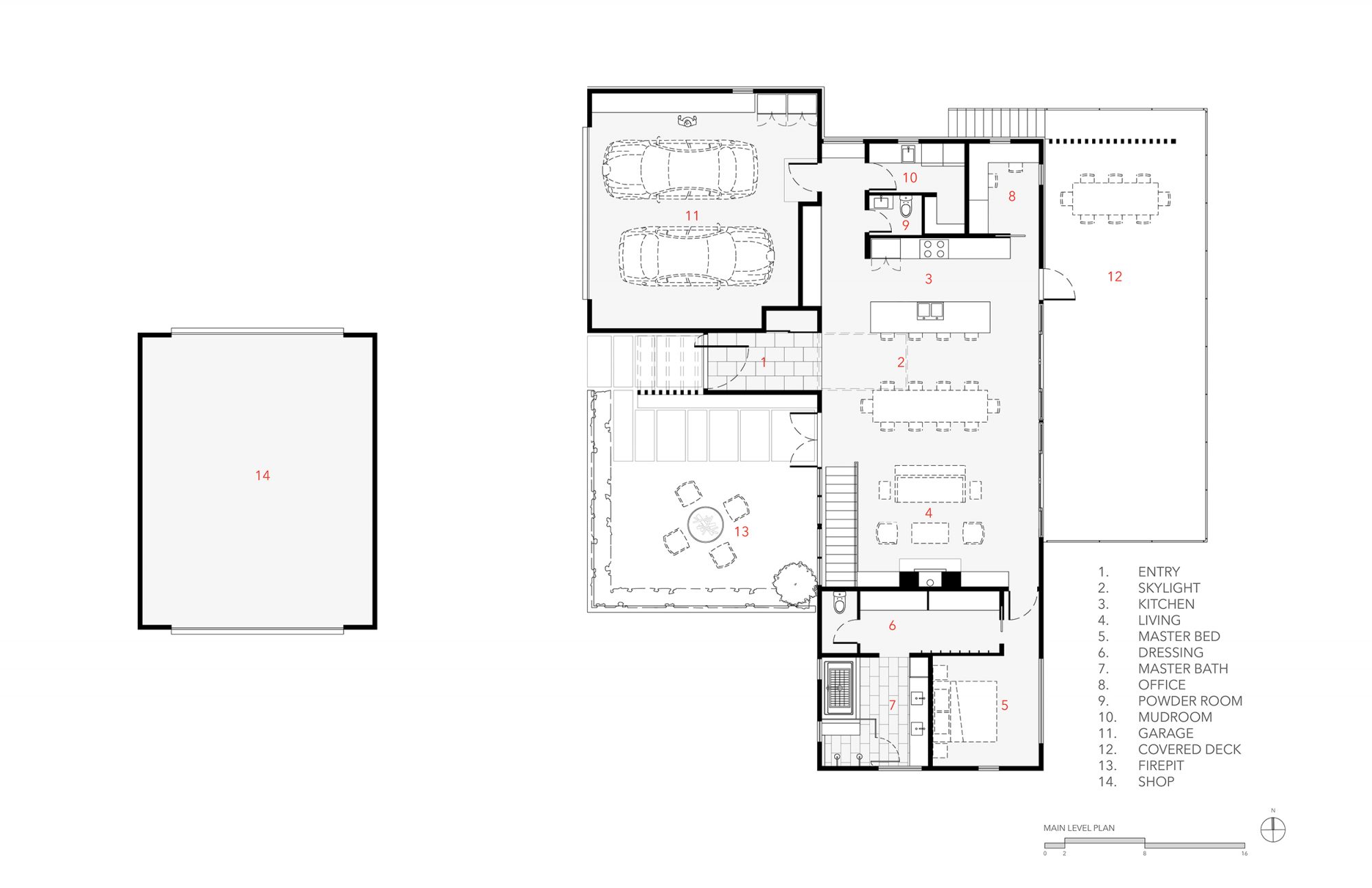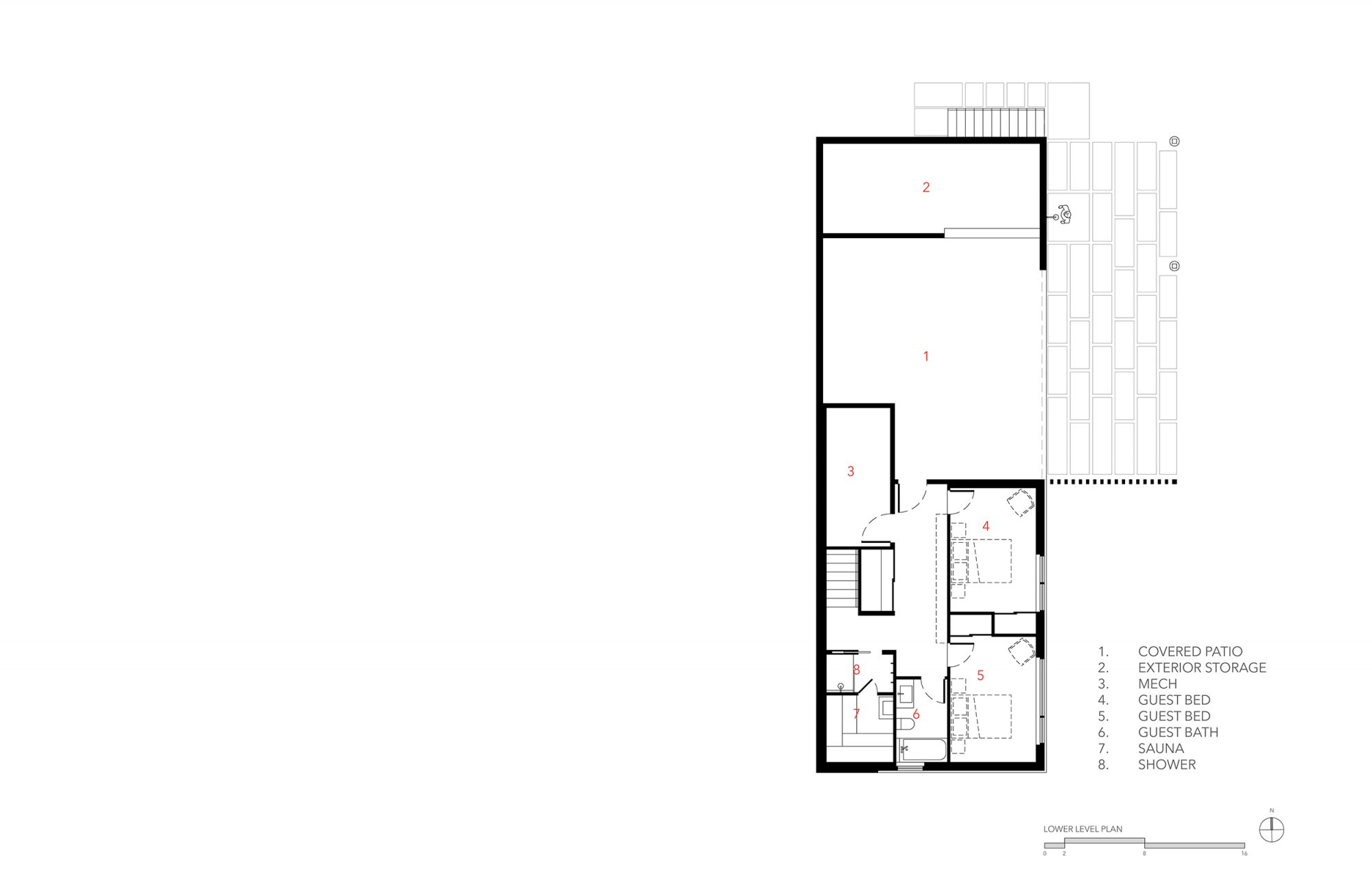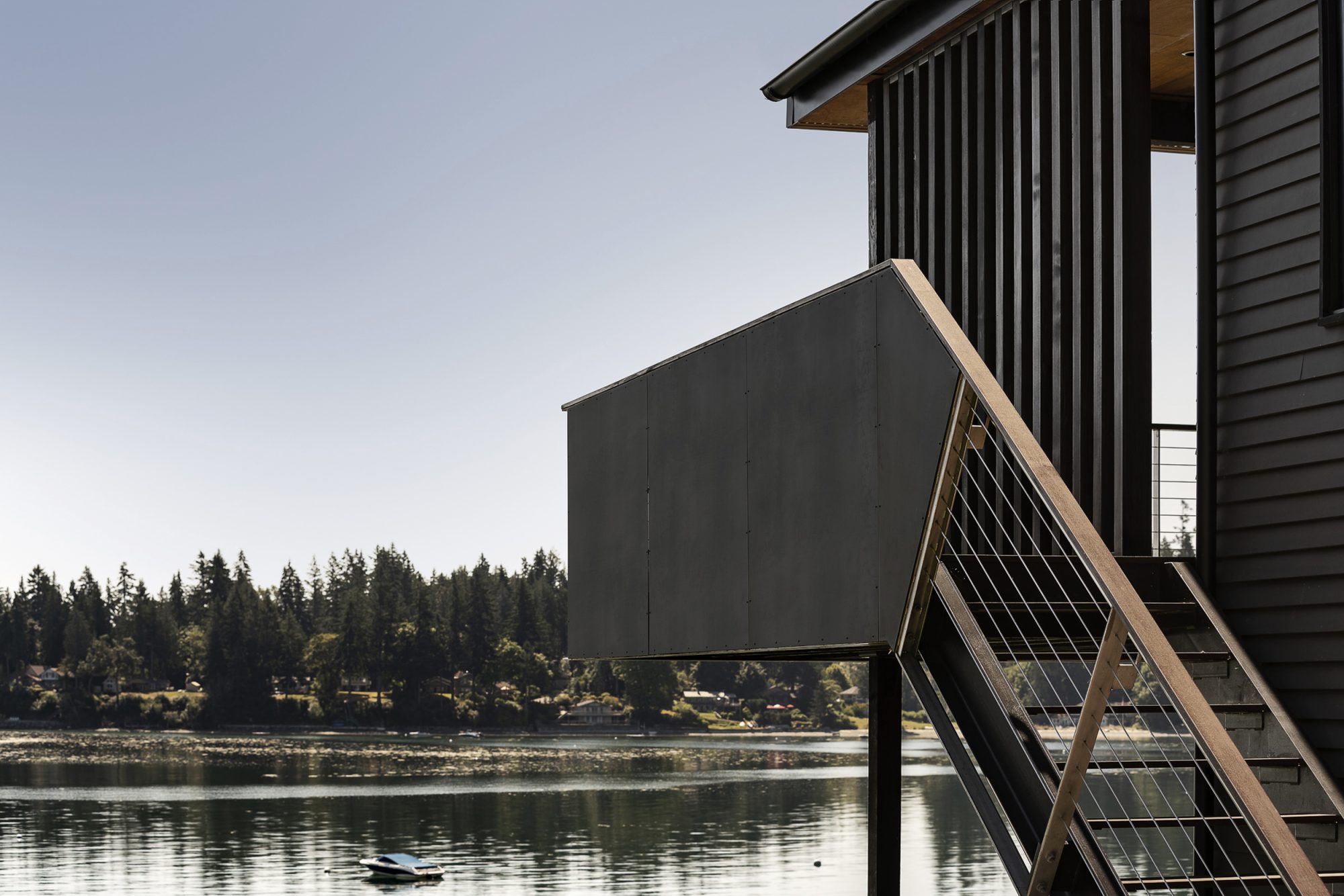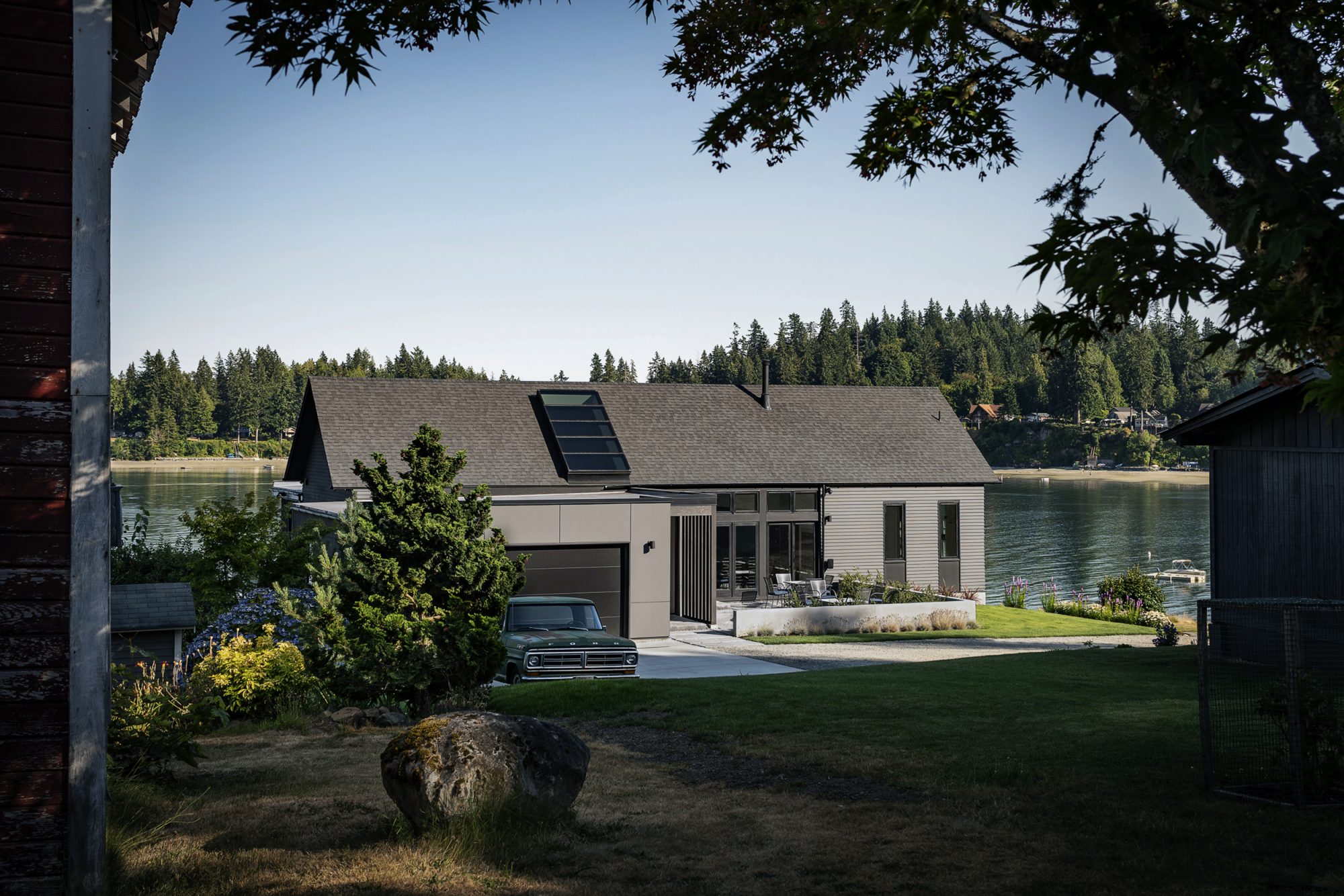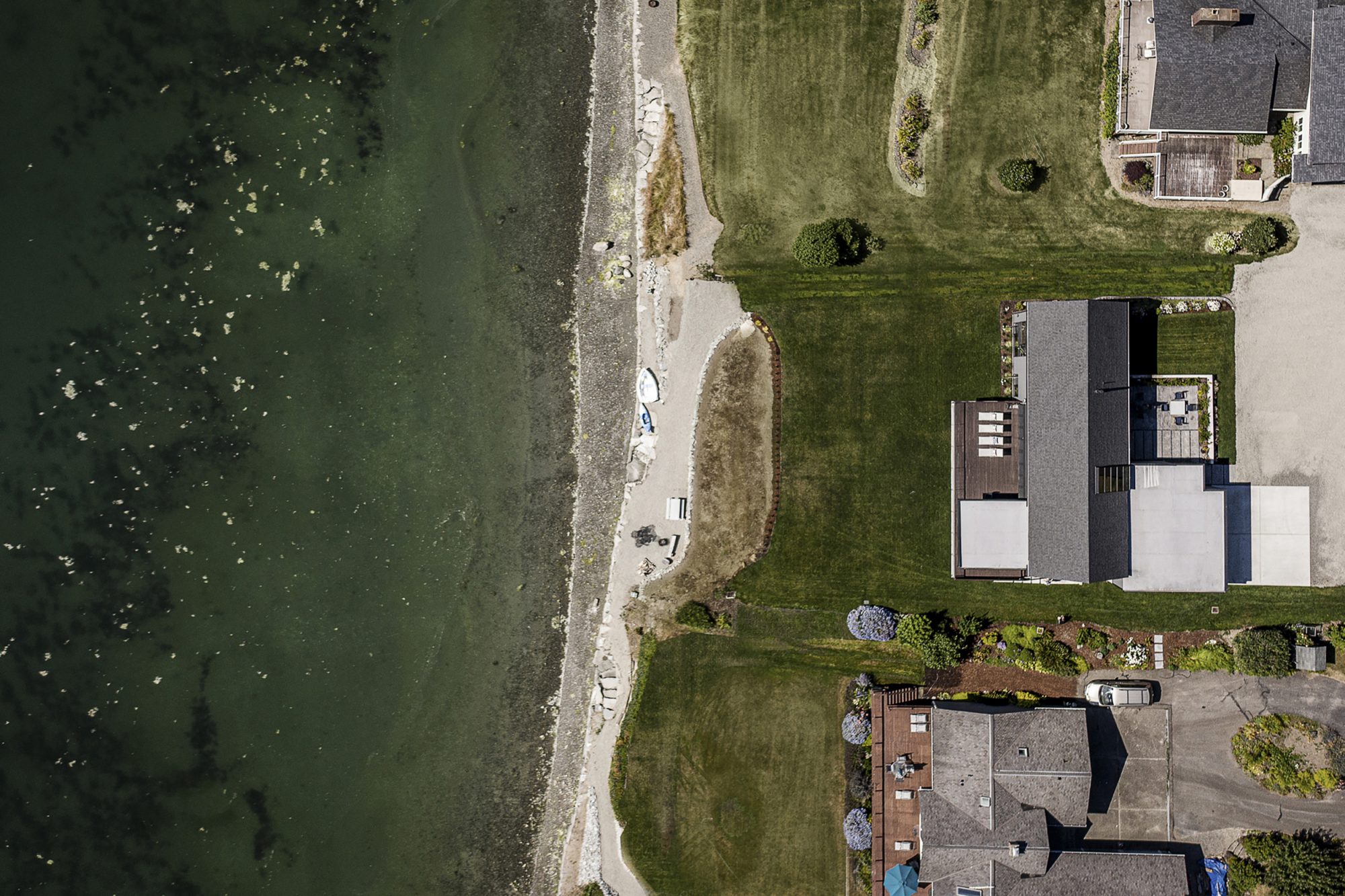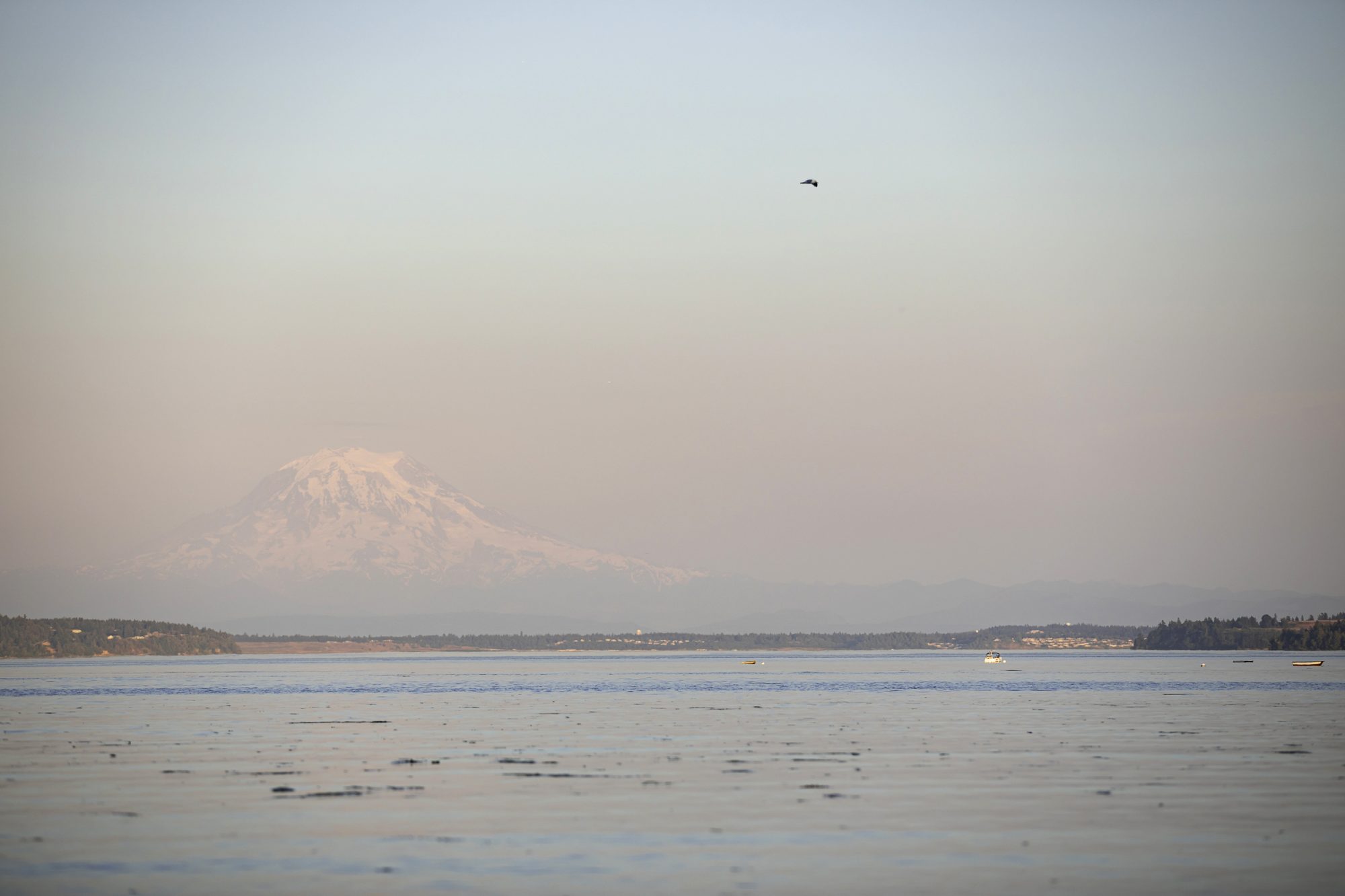 HOME HOUSE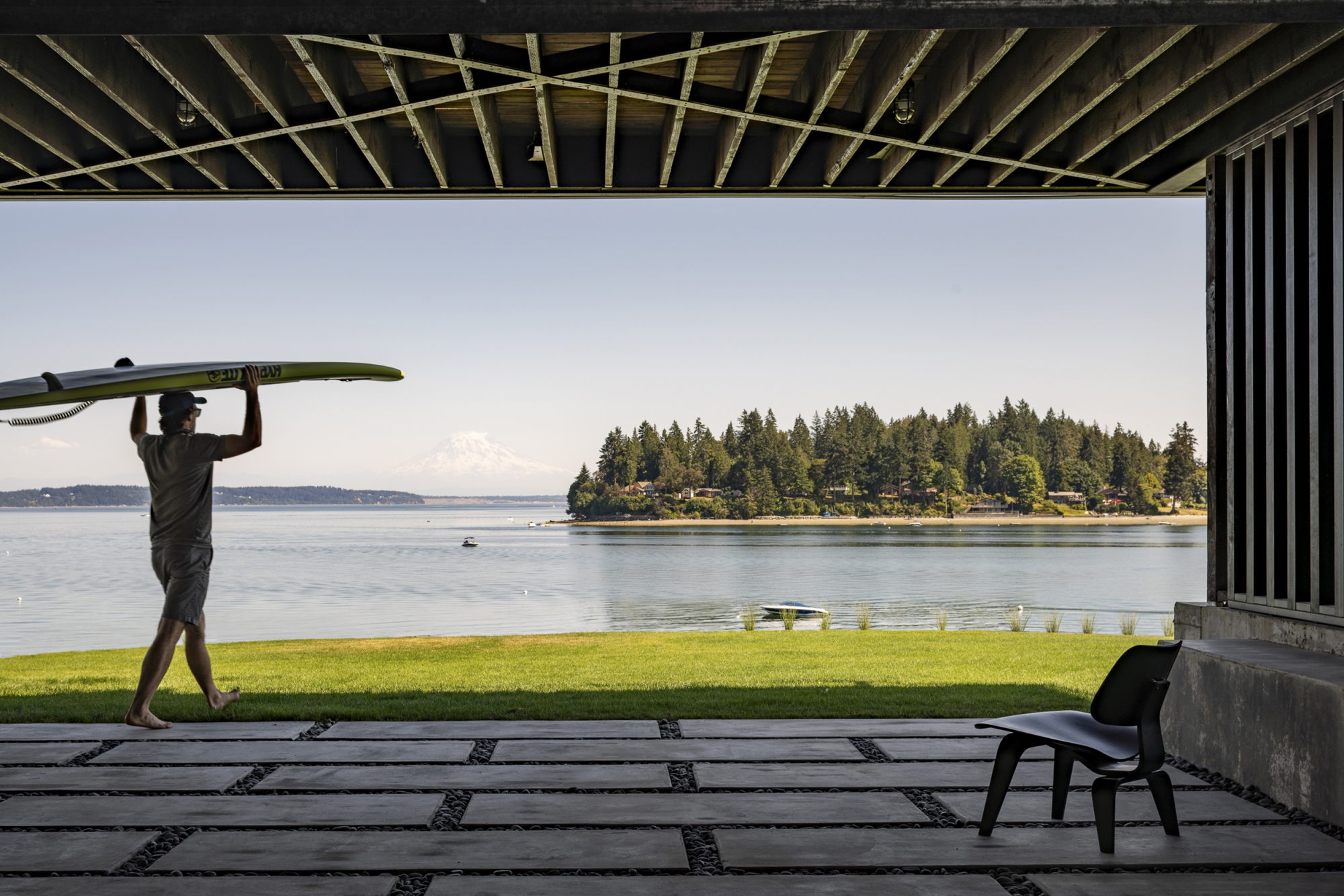 A waterfront house opens to big mountain views and creates seamless indoor-outdoor connections on multiple levels.
ARCHITECTURE TEAM
Gentry / O'Carroll
Ben Kruse
STRUCTURAL AND CIVIL ENGINEER
Harriott Valentine Engineers
PHOTOGRAPHER
Andrew Pogue
This new waterfront residence is located in Western Washington on the Key Peninsula in a small township named Home. The site is located on the south end of Puget Sound and angles towards an incredible view of Mount Rainier beyond.

The building section and early plan diagrams drove the layout for this new structure. The house was oriented parallel to the shoreline, allowing the building to nestle into the hillside across the two floors. This created an opportunity to harness unobstructed views toward the water and Mount Rainier from both the large main level deck and the lower level beach room. The result is a series of indoor and outdoor rooms that you encounter as you move throughout the house across both levels, emphasizing the connection to the landscape.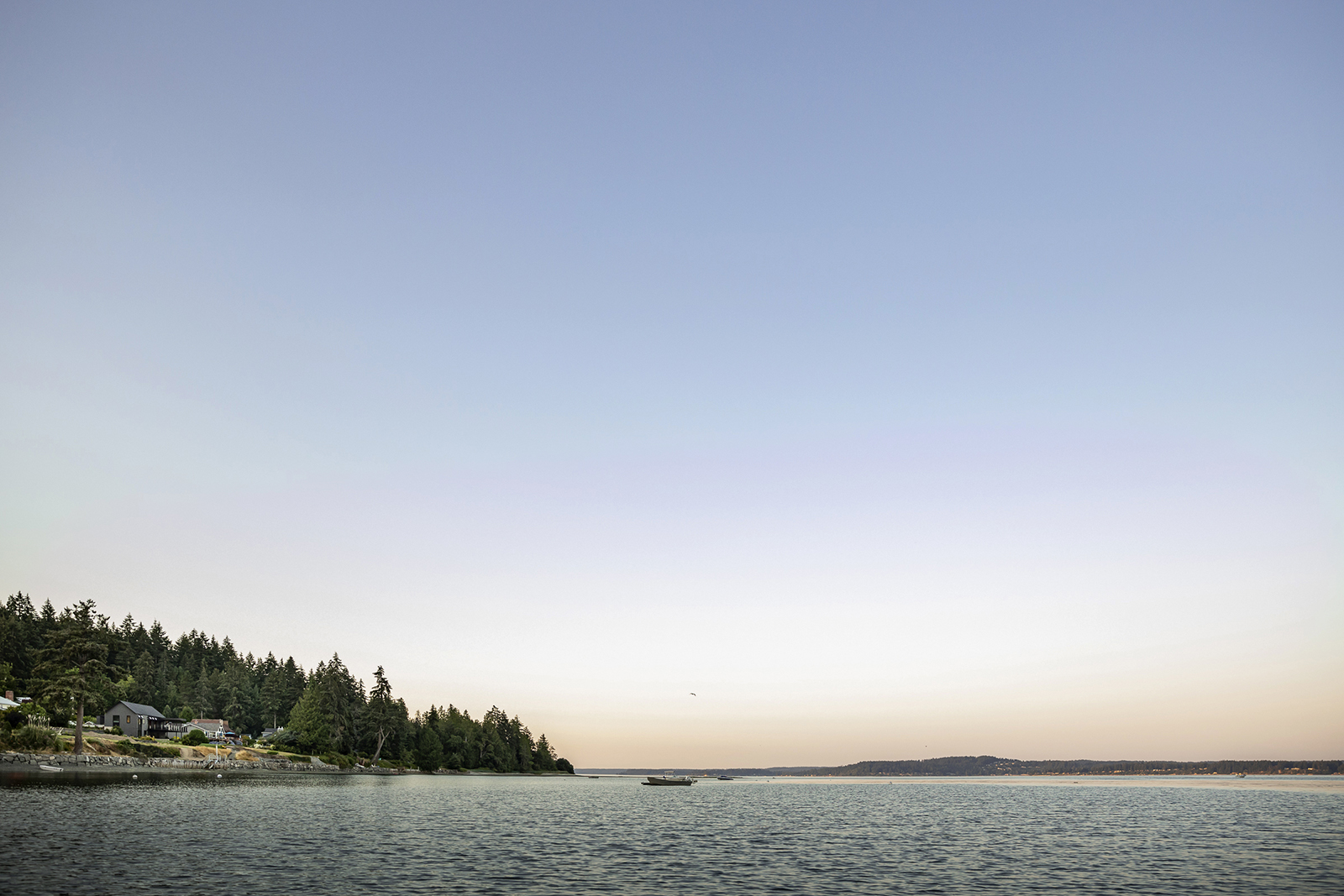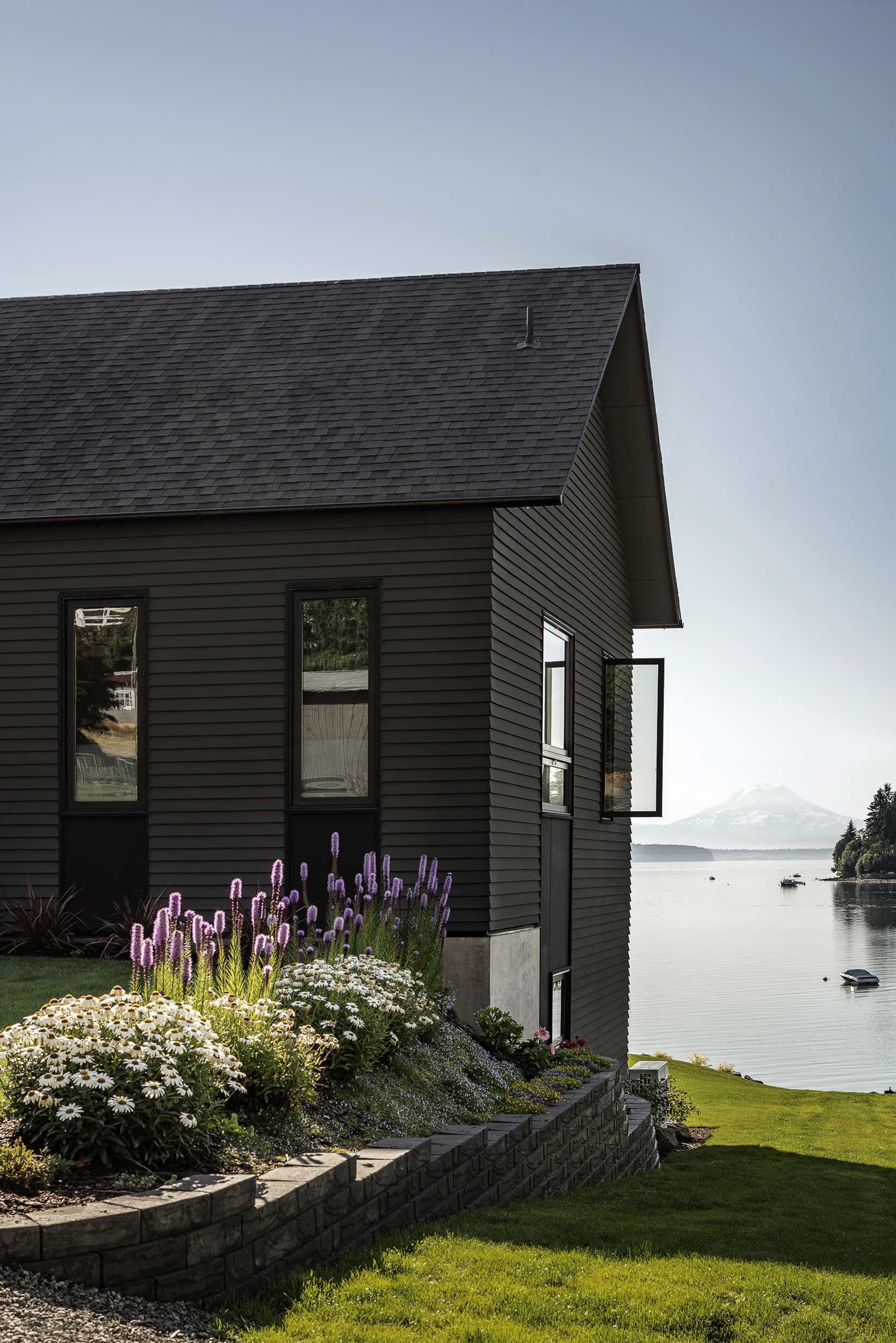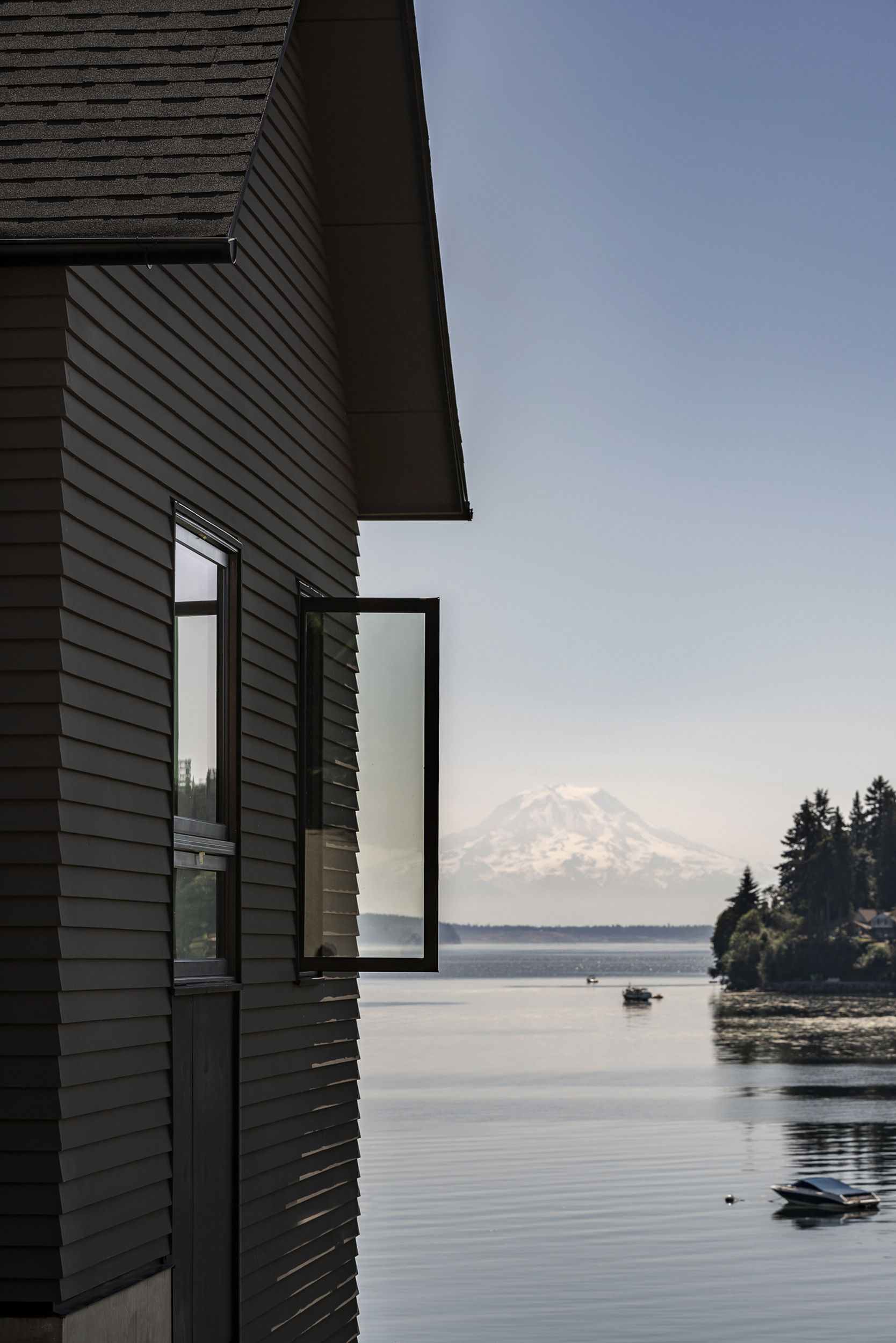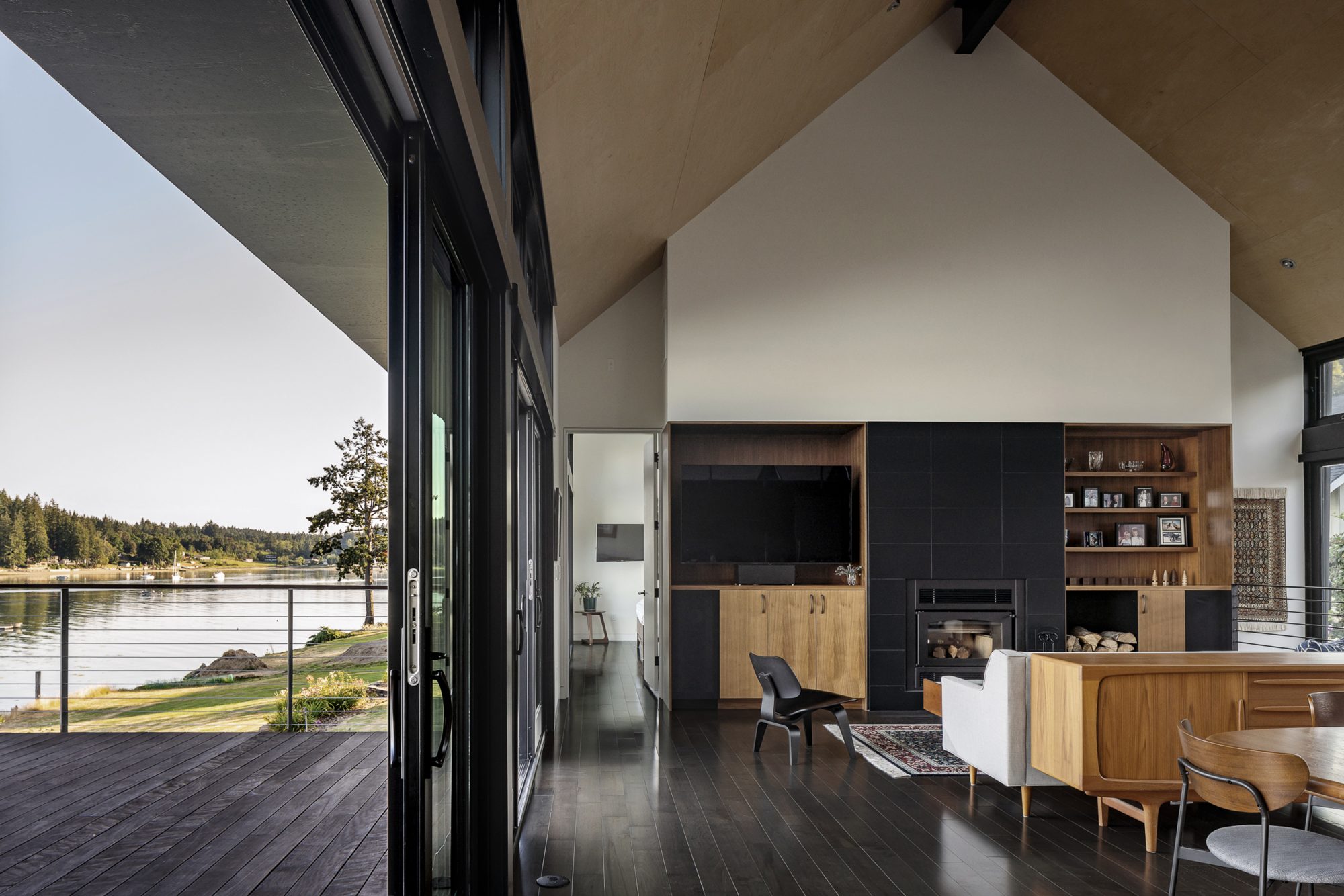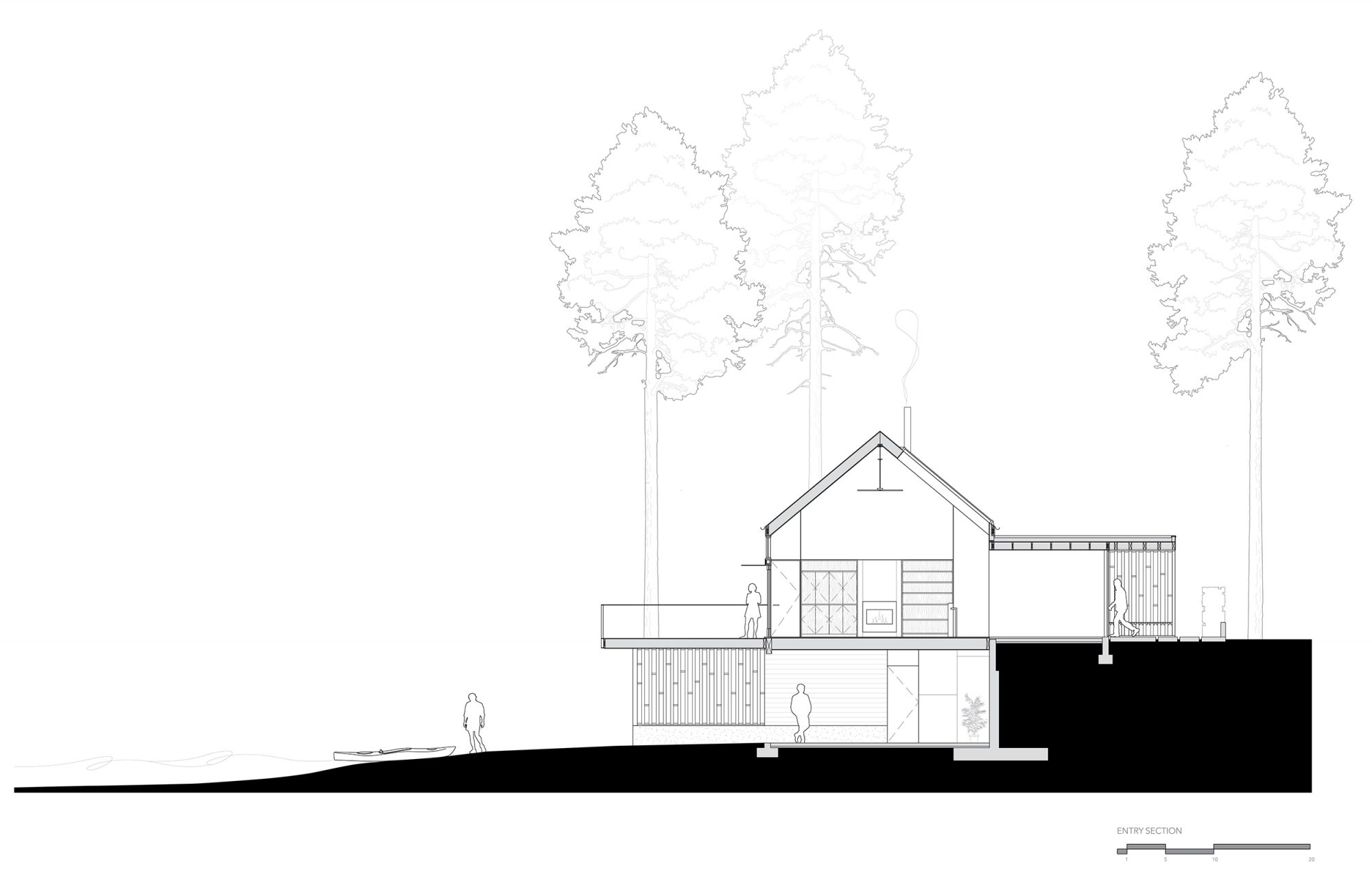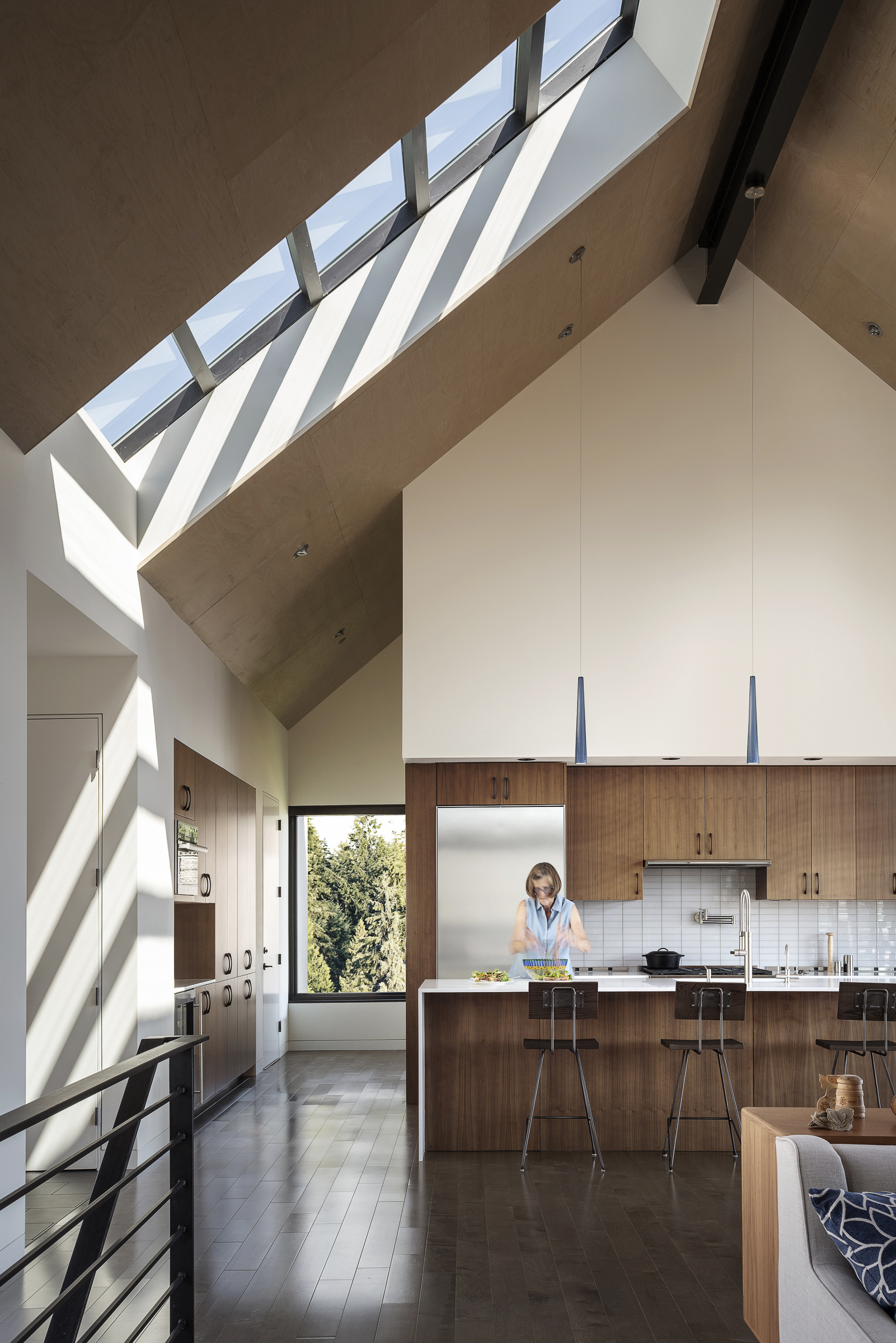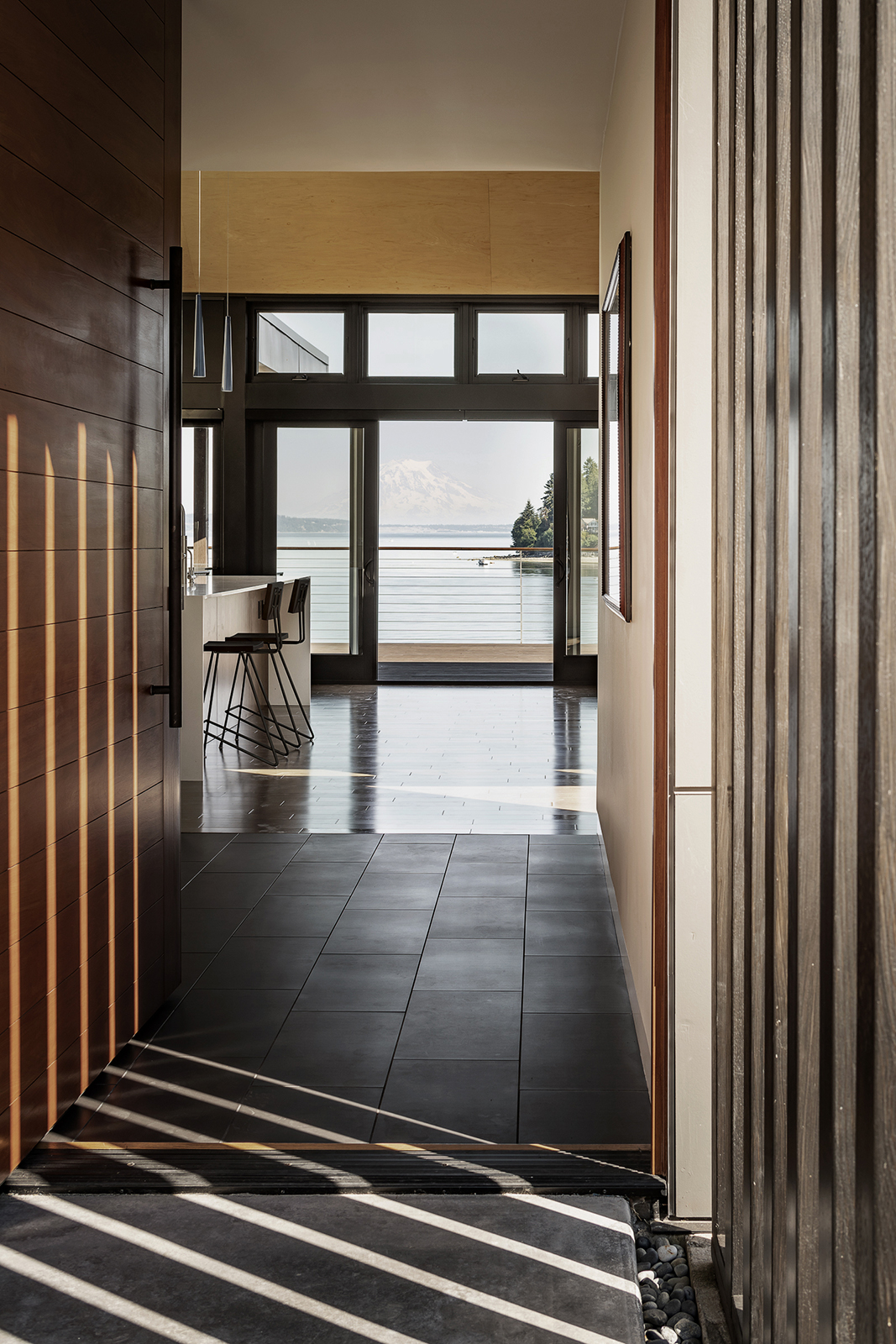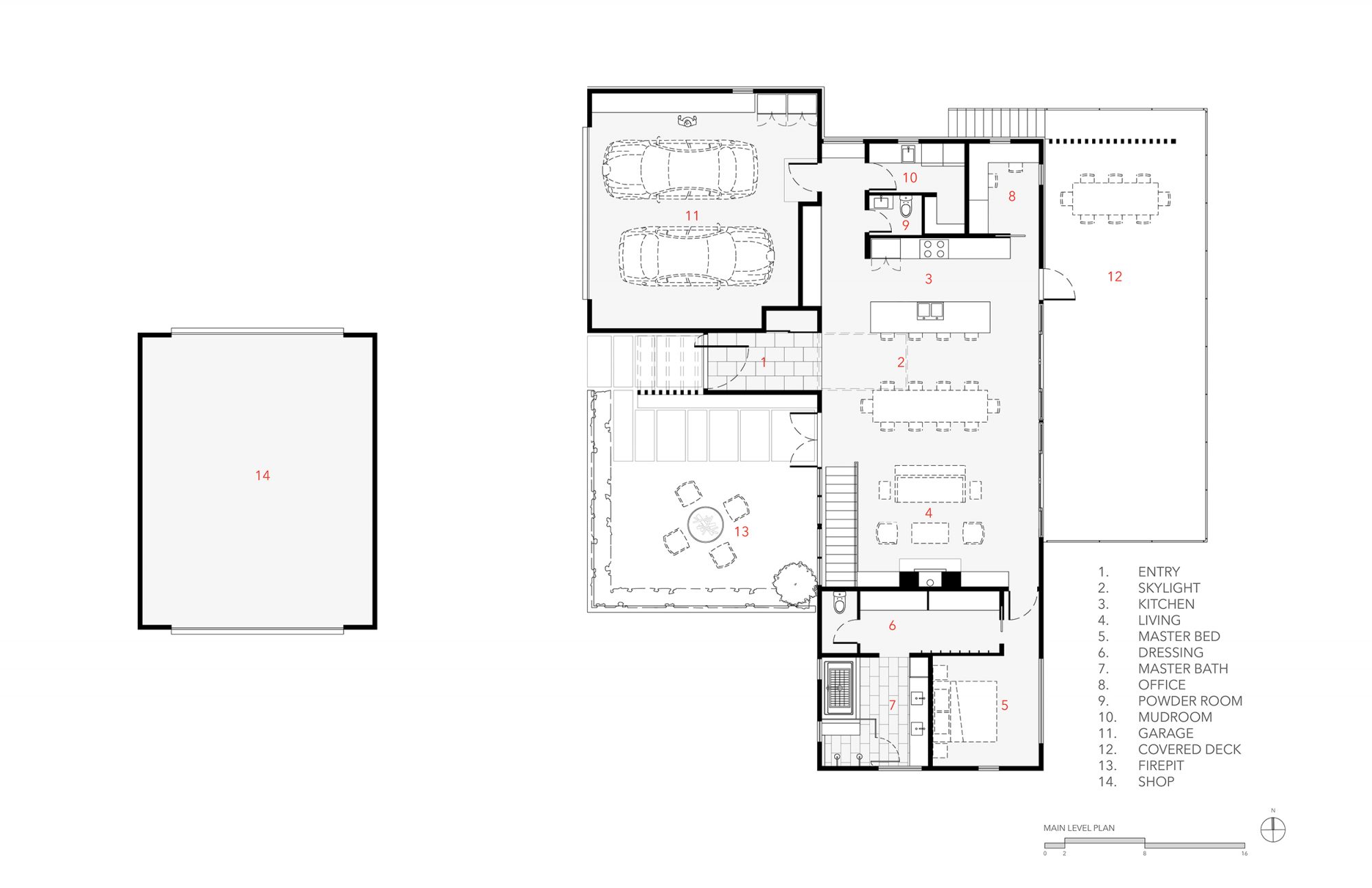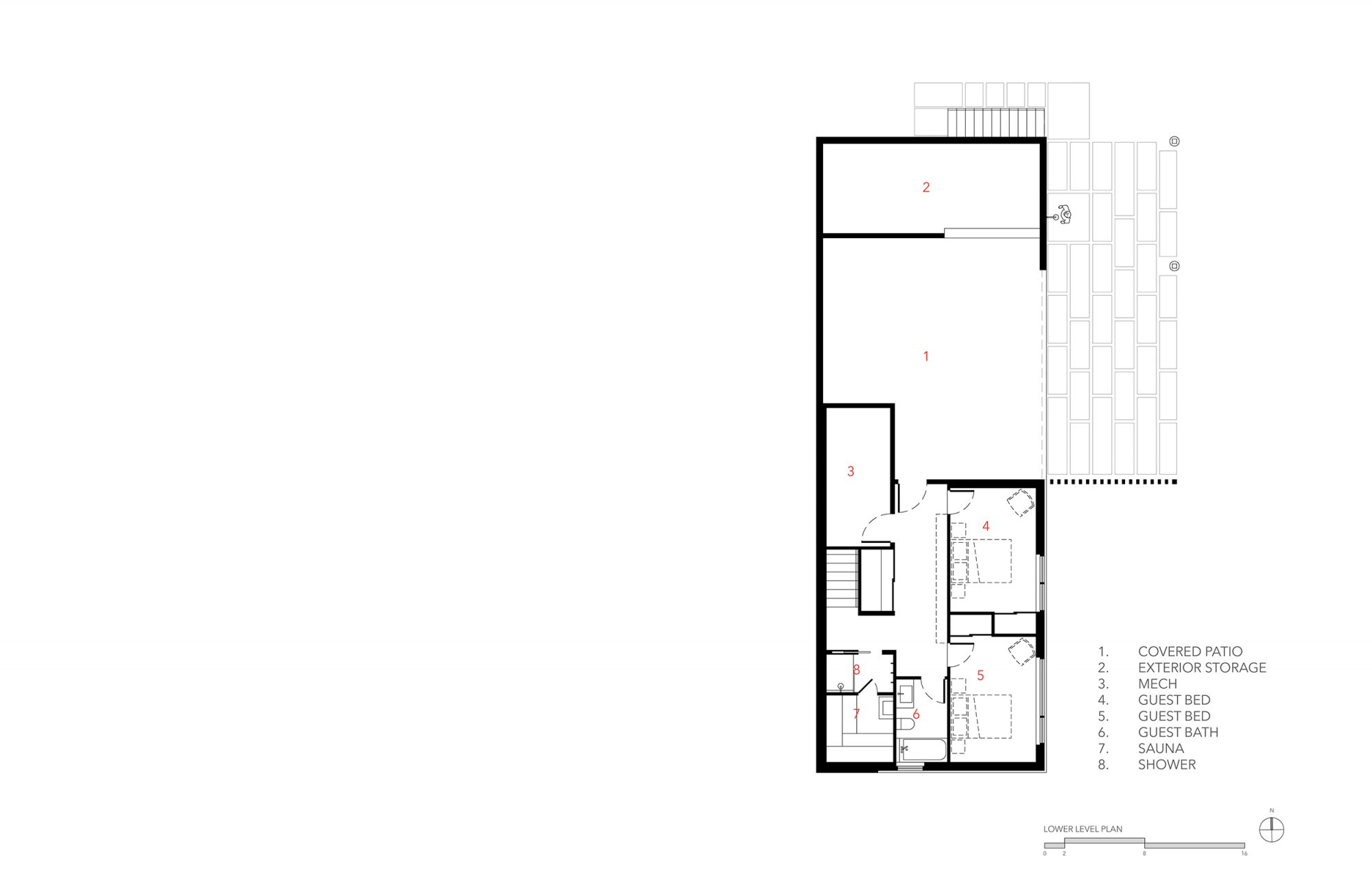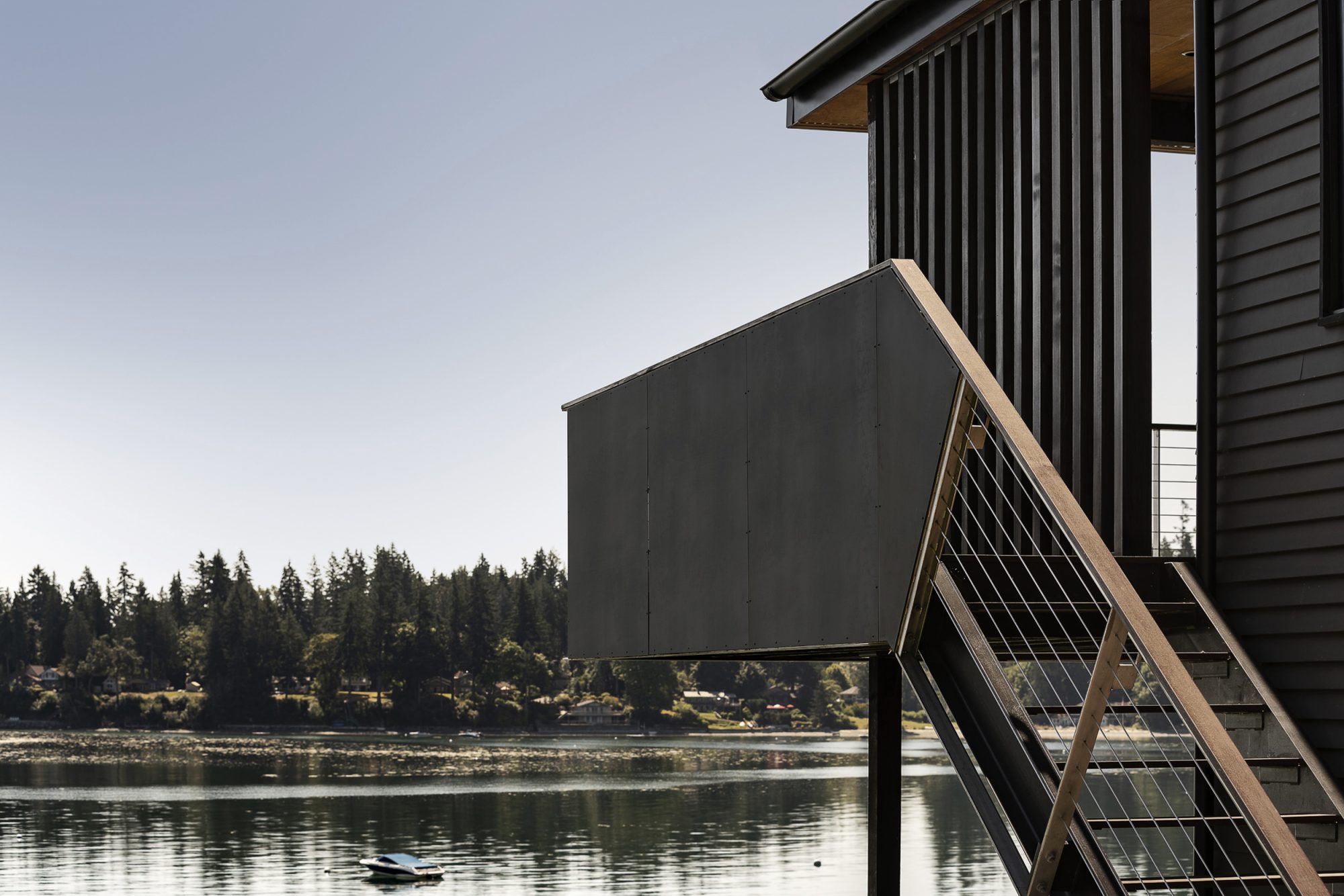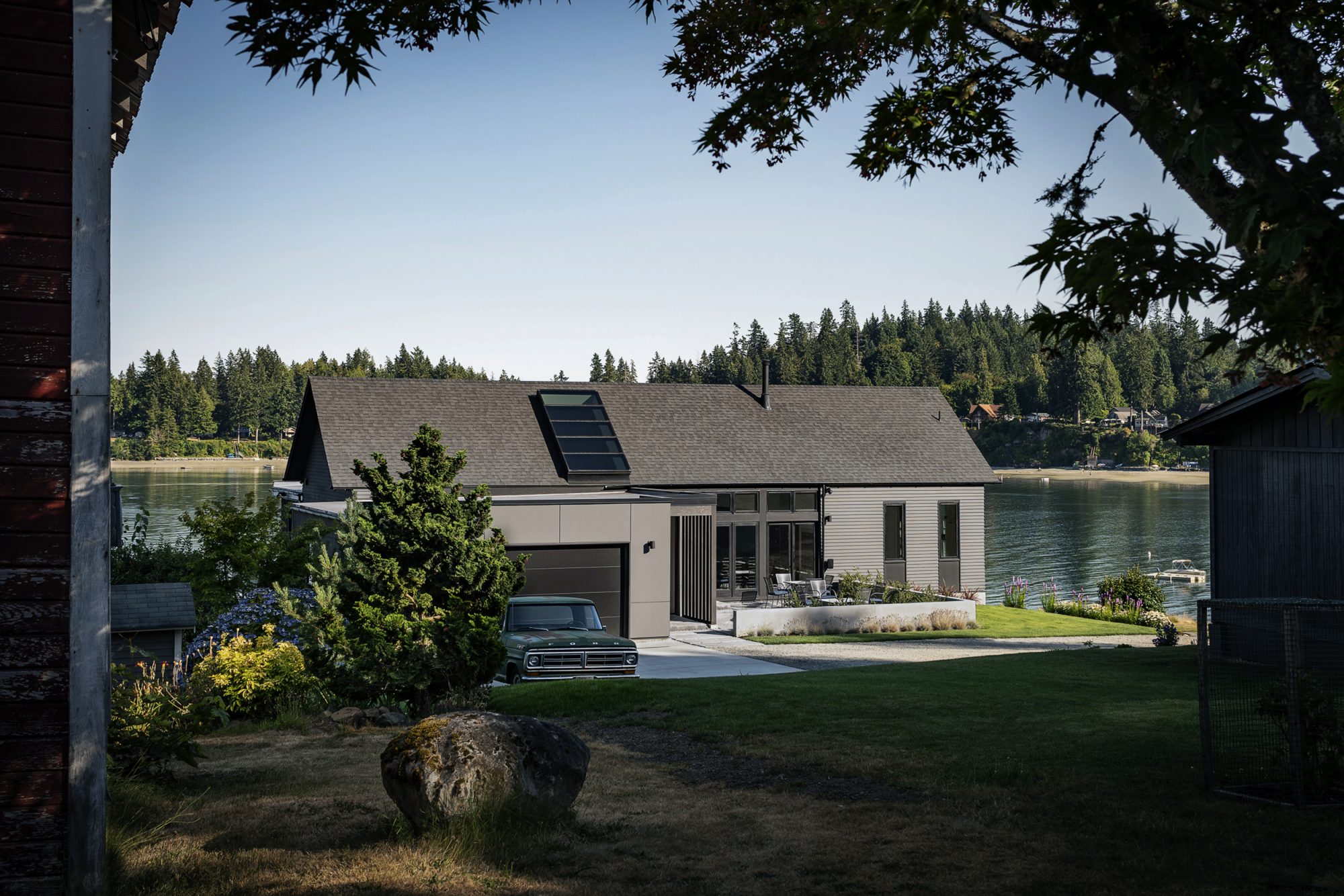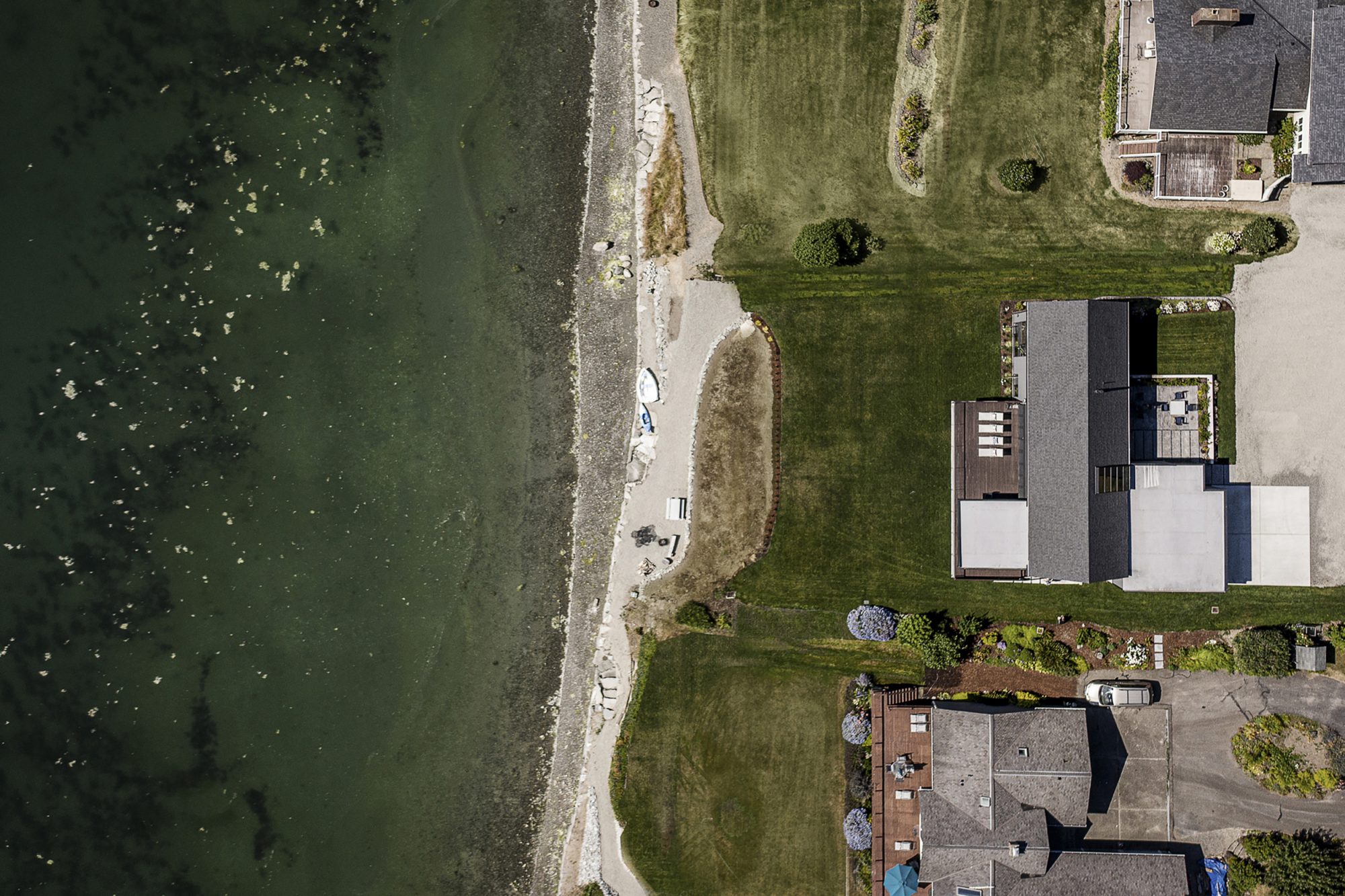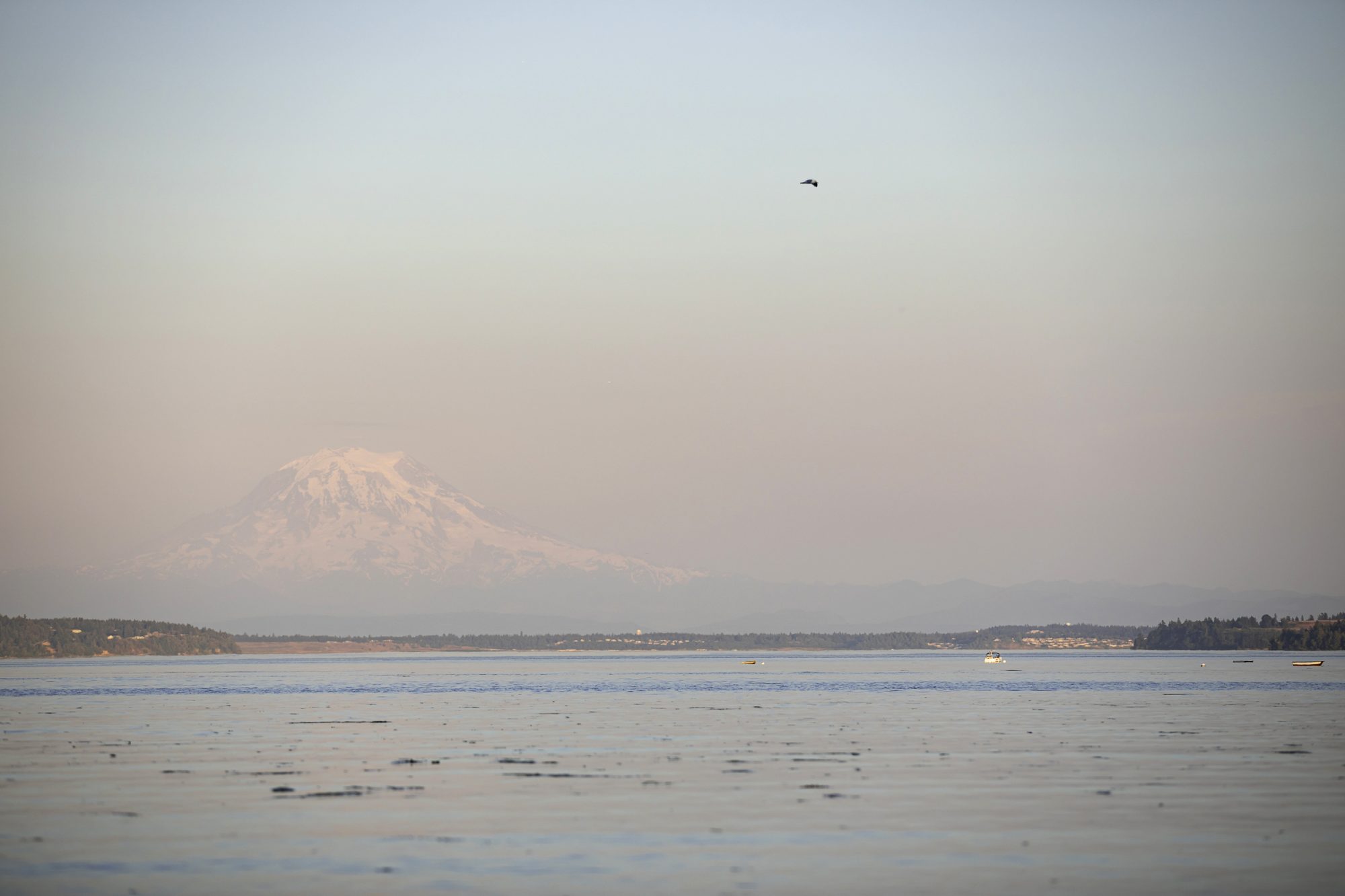 ARCHITECTURE TEAM
Gentry / O'Carroll
Ben Kruse
STRUCTURAL AND CIVIL ENGINEER
Harriott Valentine Engineers
PHOTOGRAPHER
Andrew Pogue