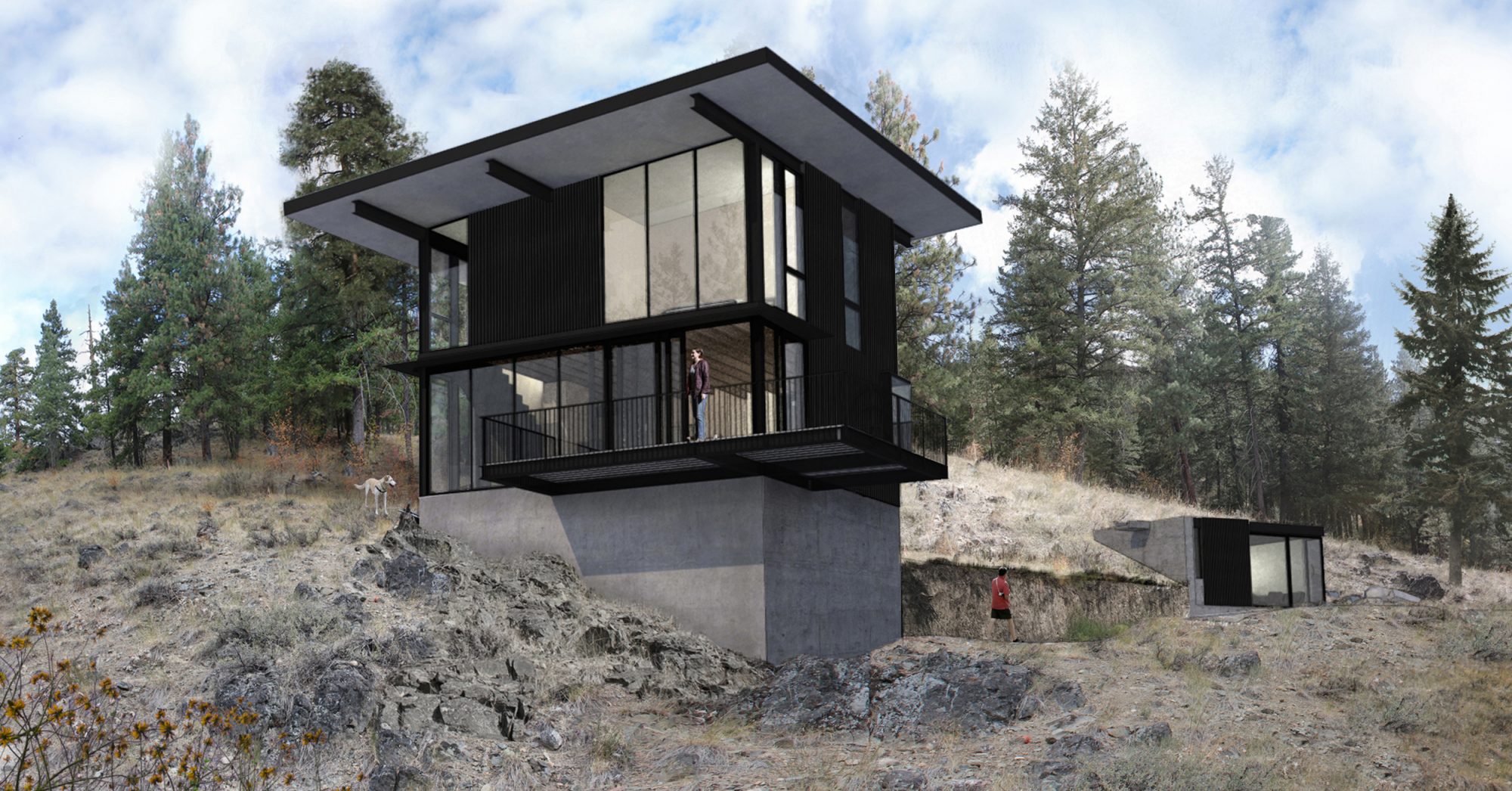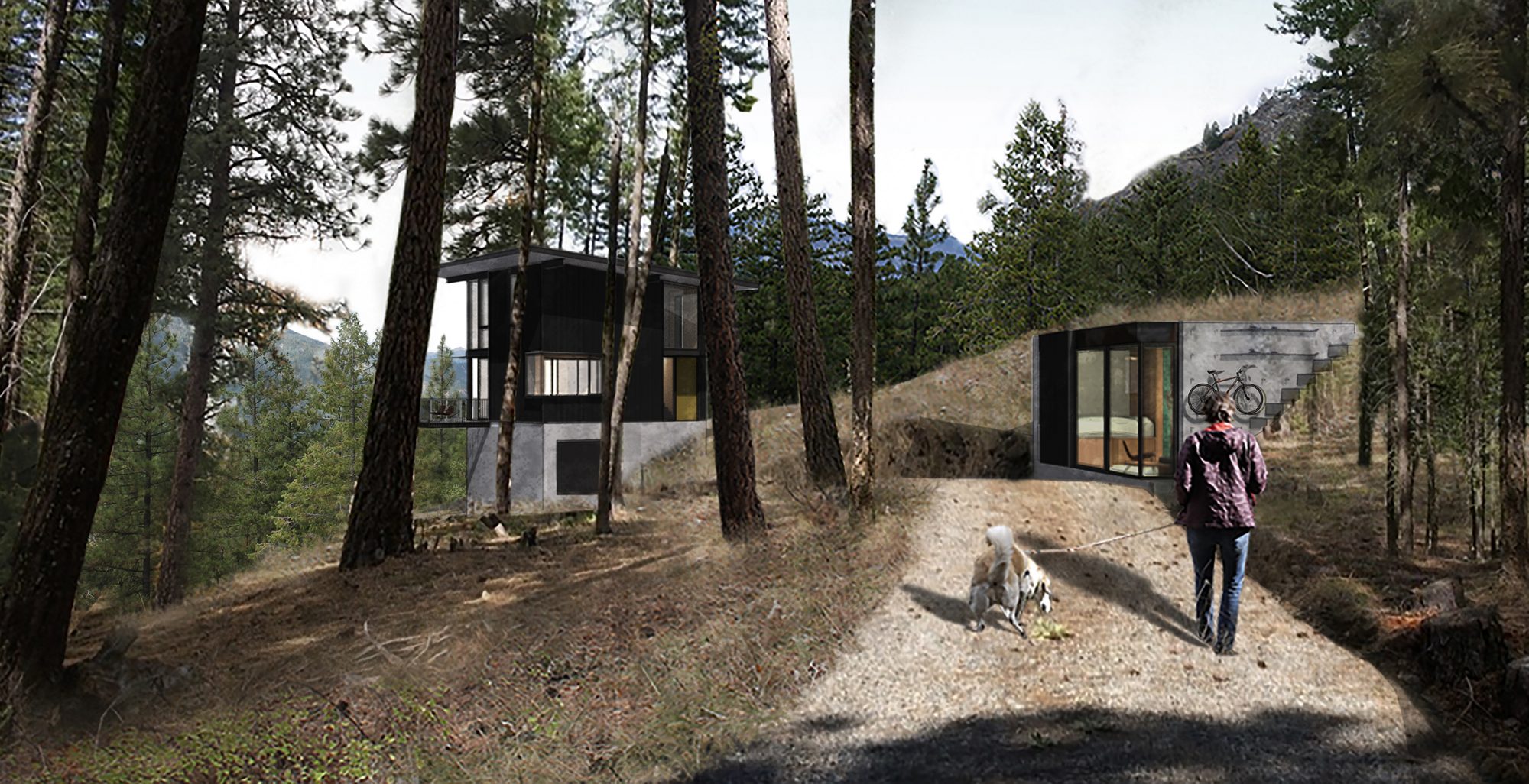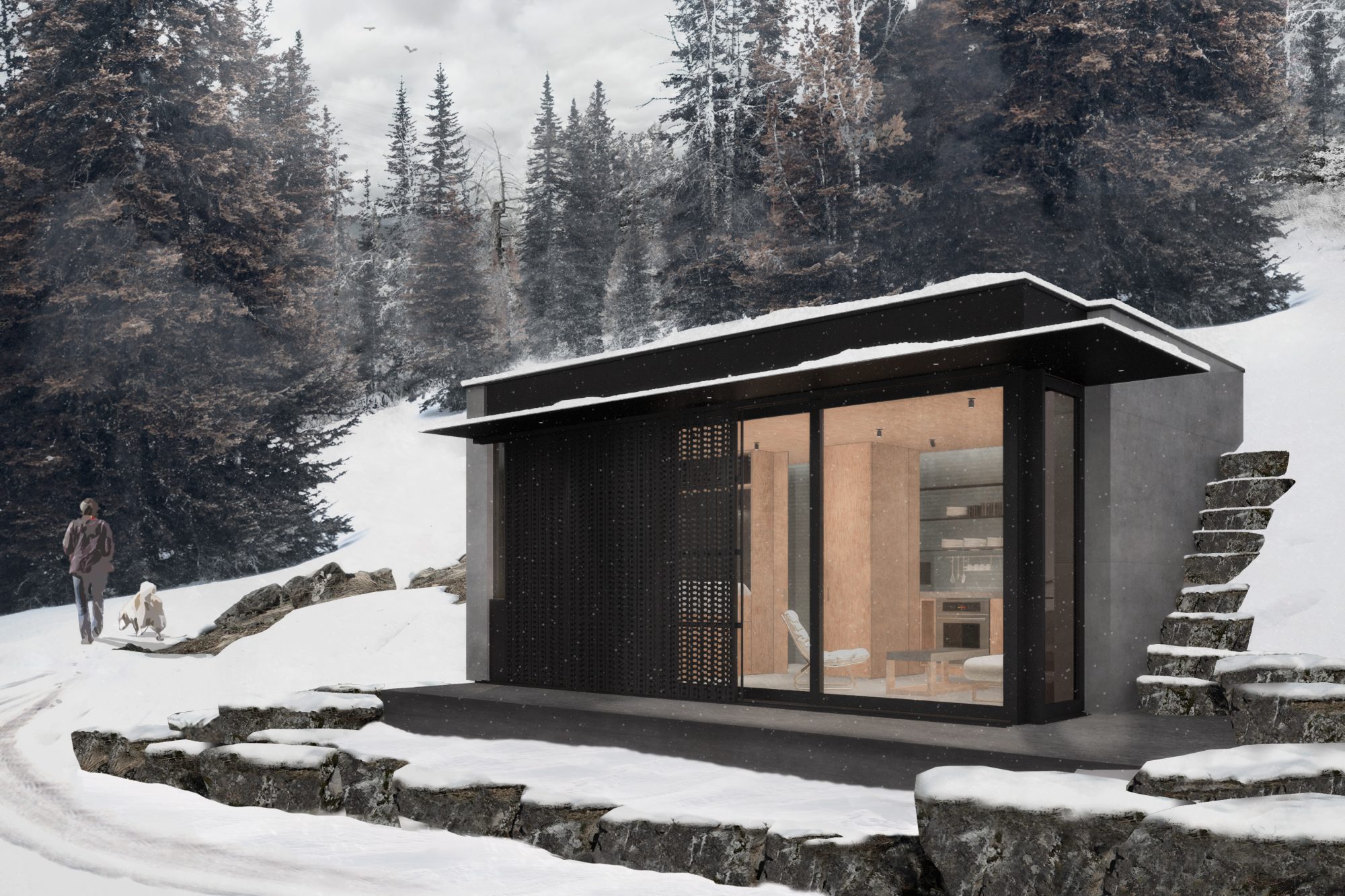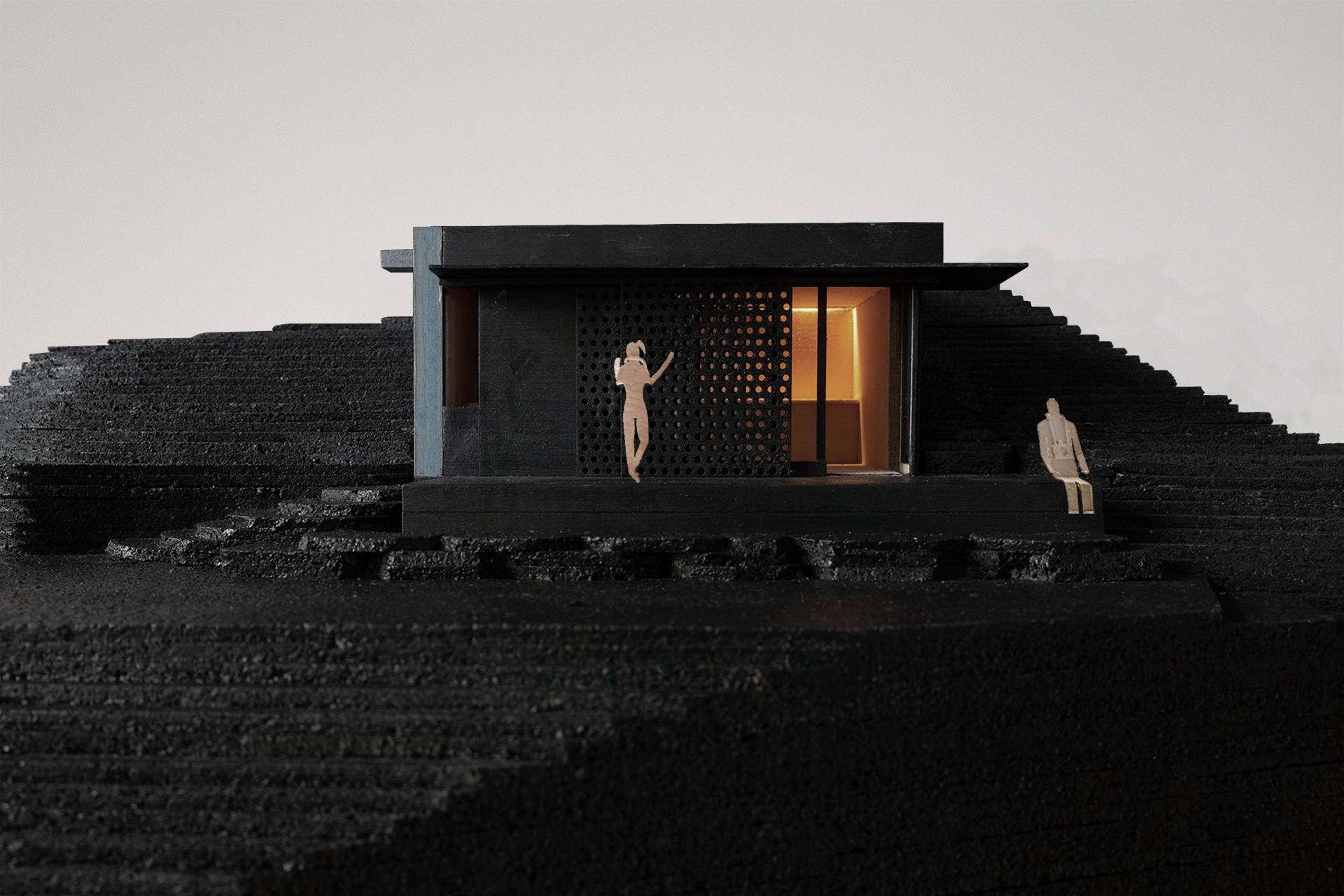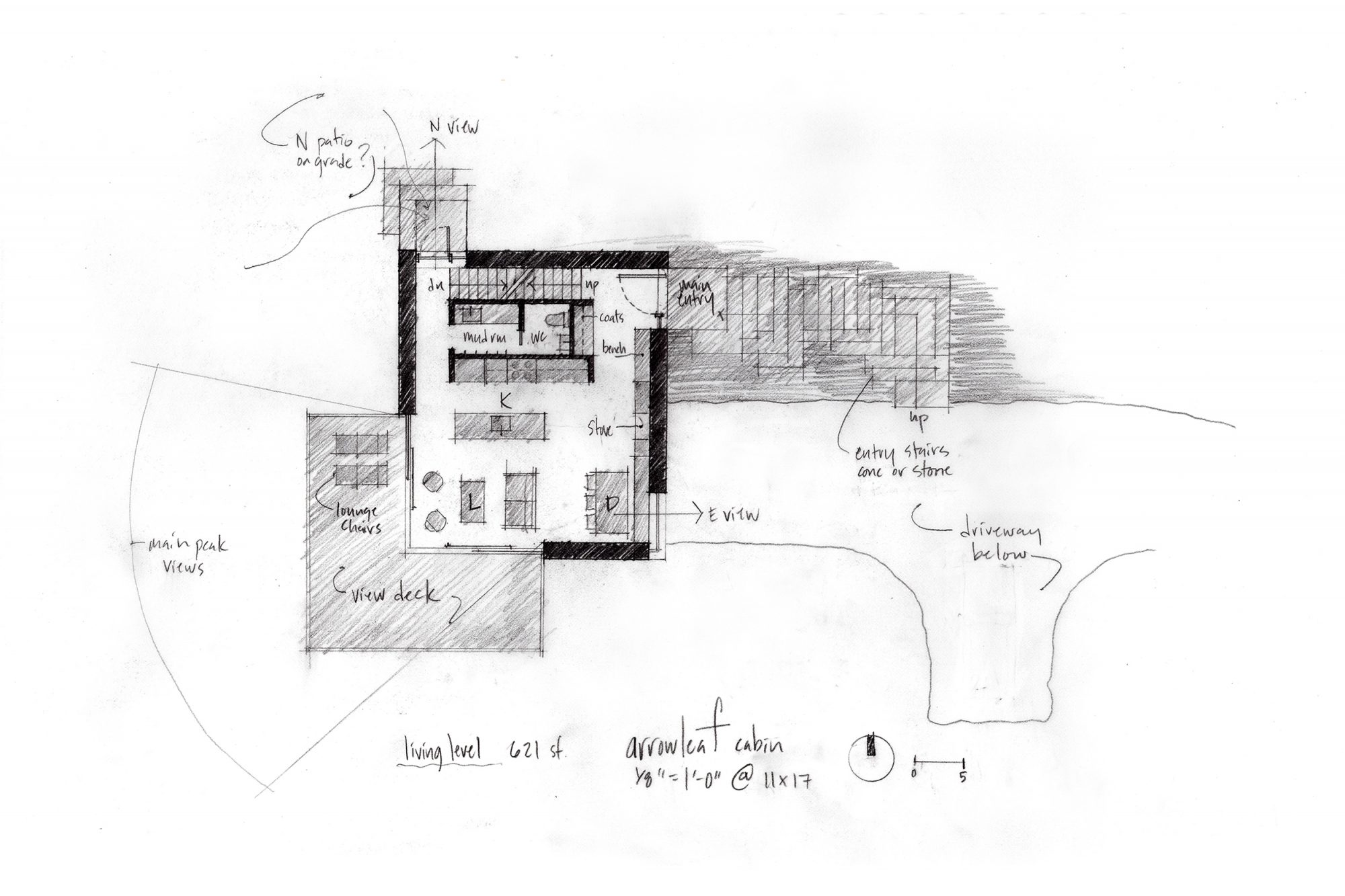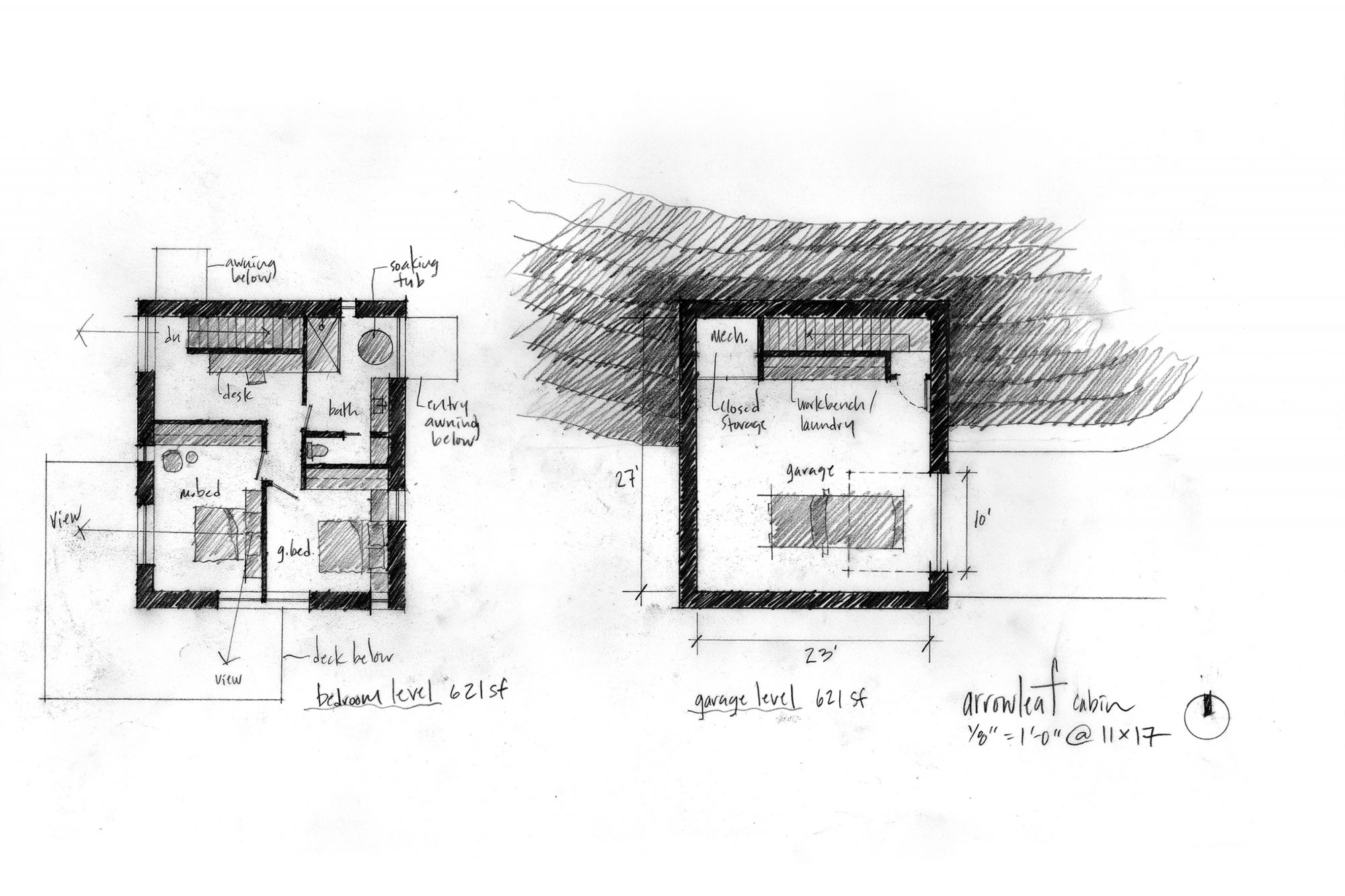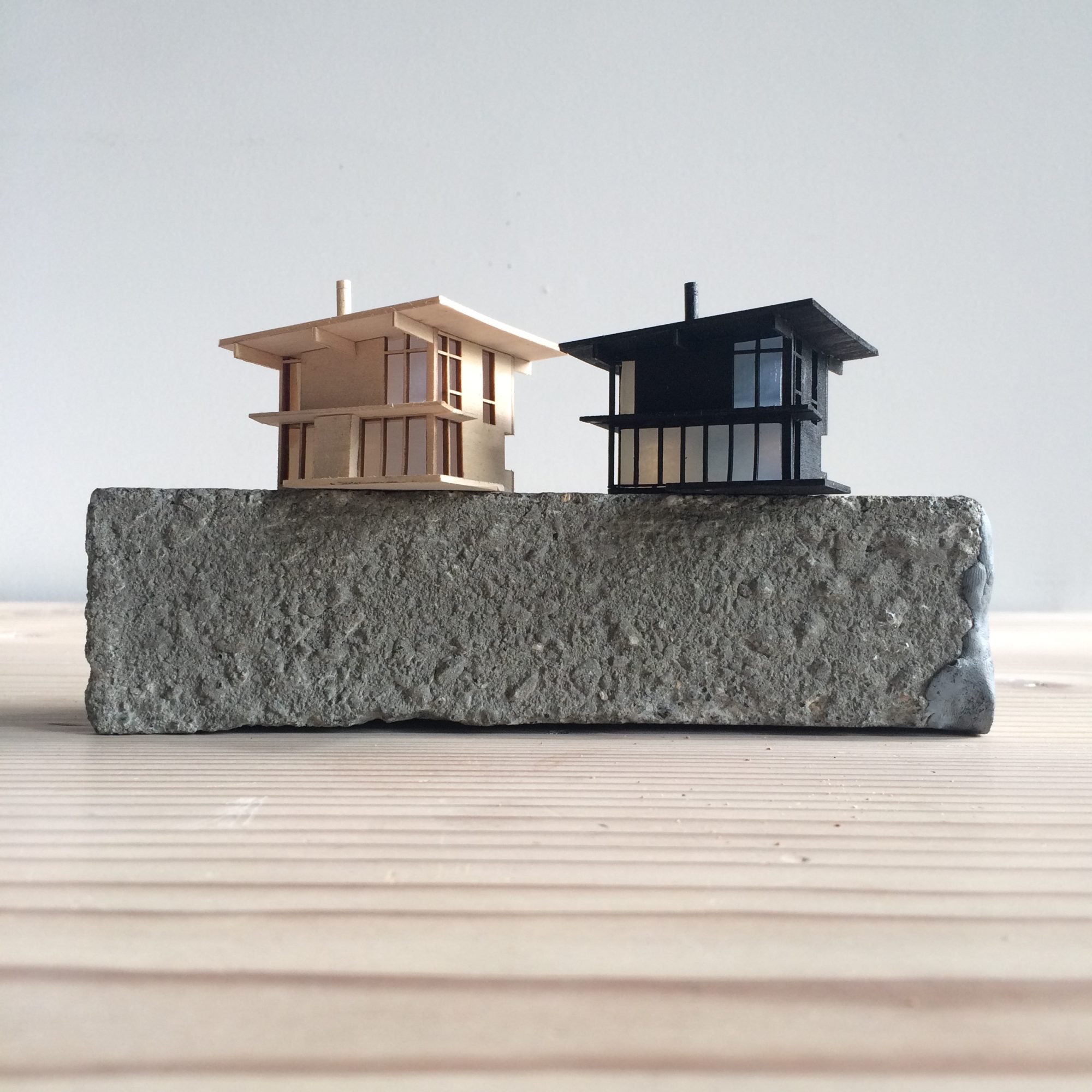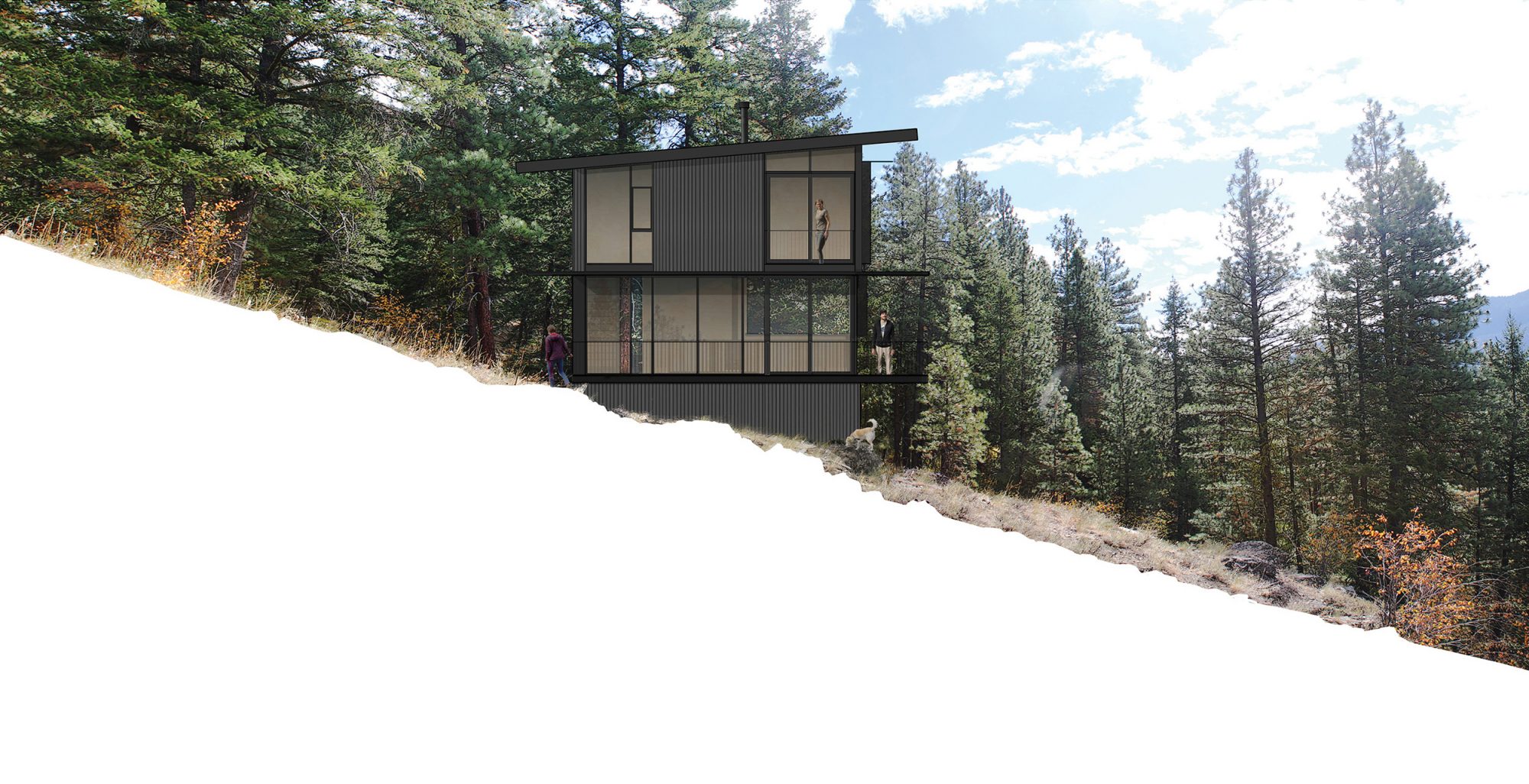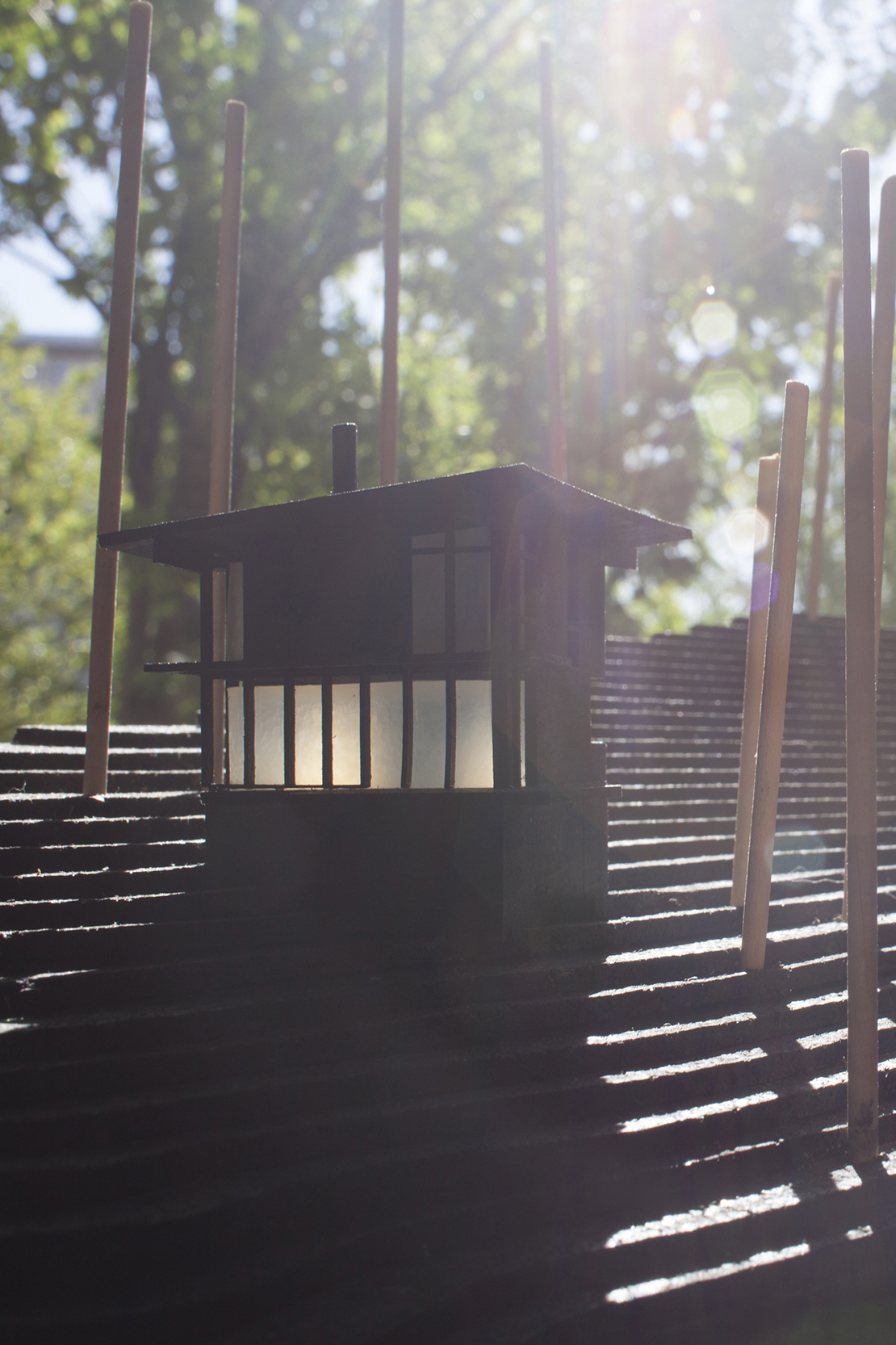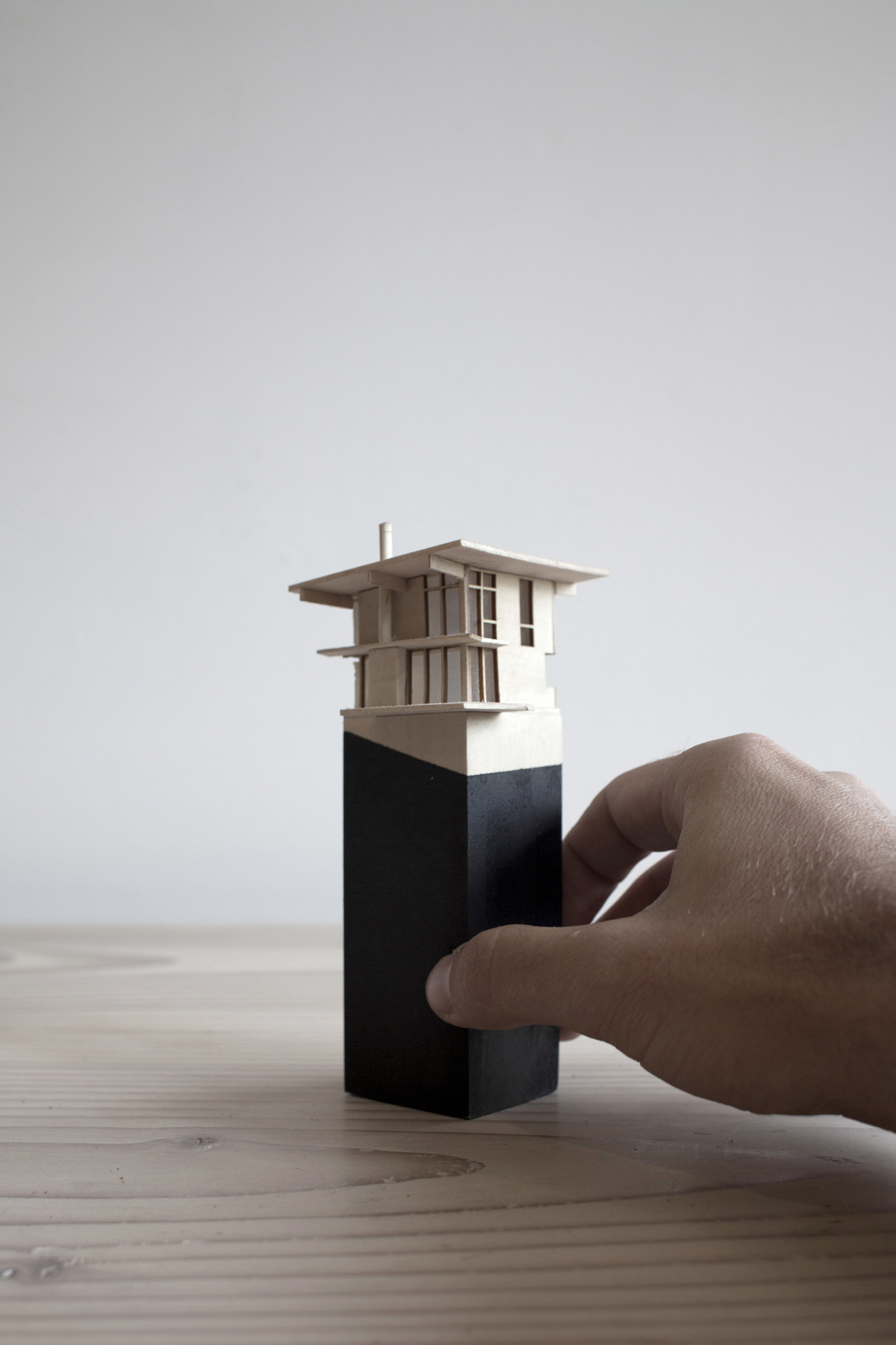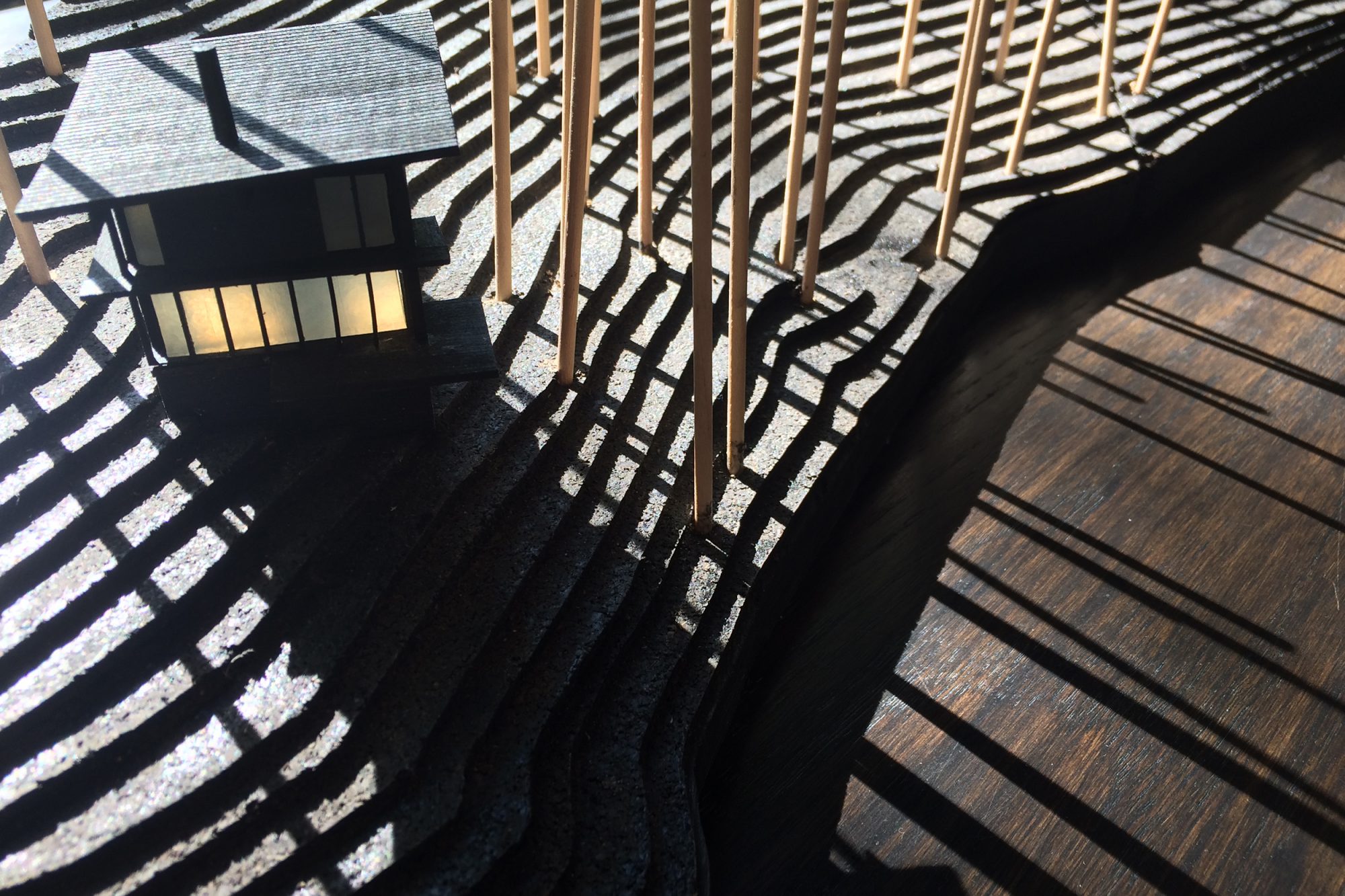 ARROWLEAF CABIN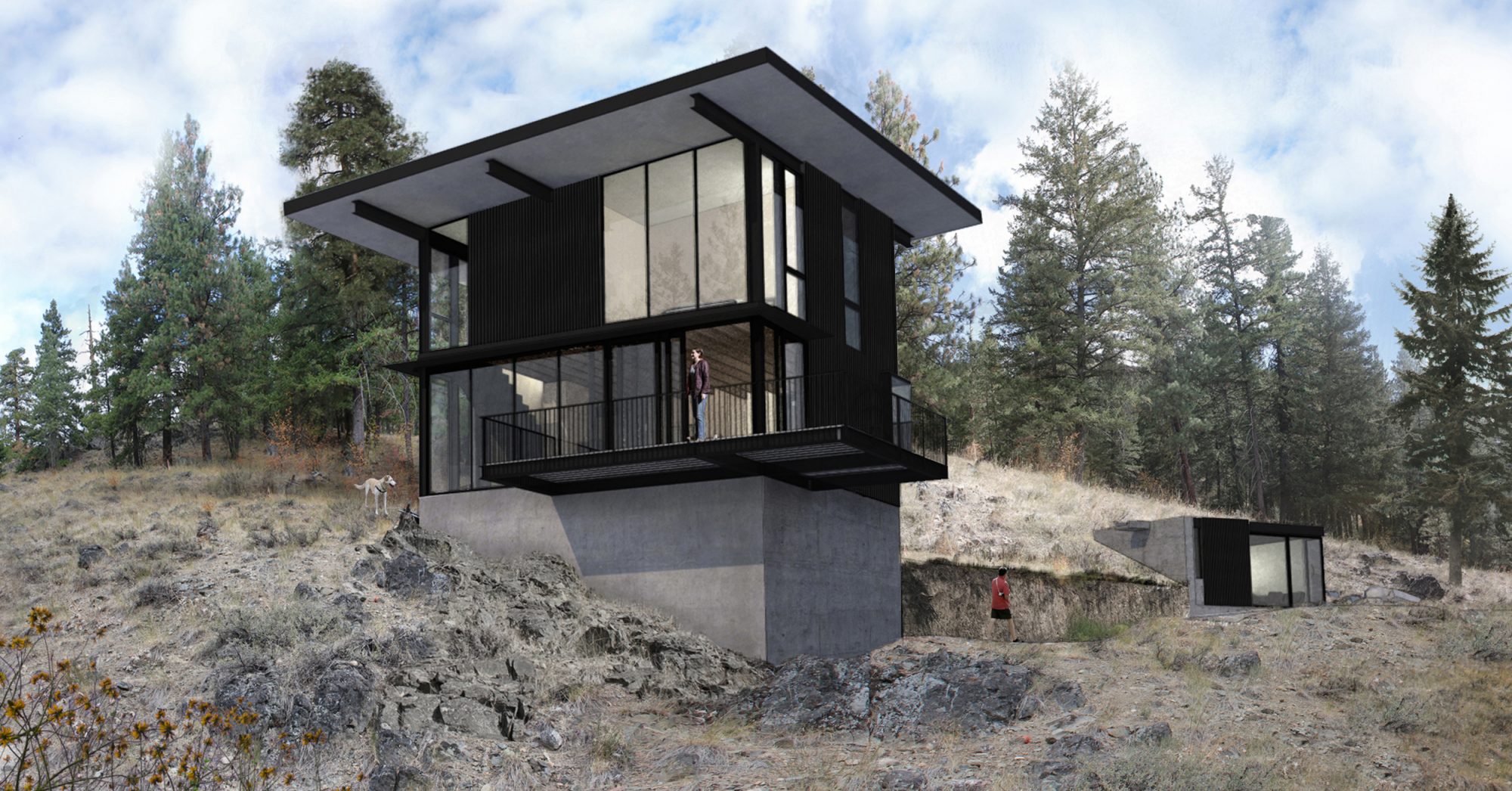 A mountain cabin and guest studio are grounded in a steep slope site with cross-country ski access for an outdoor enthusiast.
ARCHITECTURE TEAM
Gentry / O'Carroll
Ben Kruse
Located just outside Winthrop, the site for this small cabin lies in the Methow Valley. The dramatic views and opportunity for year round recreation drew our client to this region. A strong relationship to the topography and a response to the drastically different seasons were key to the design.

The program for the project was to design a two bedroom cabin which maximized the connection to the surrounding natural environment and outdoor living. It was important to use durable materials throughout the exterior of the cabin due to the extreme climate and fire hazard in the area. The upper levels of the cabin sit on a concrete plinth which forms the garage. Concrete is used to both ground the cabin and retain the natural slope of the site. Above, black corrugated metal sheets are used as an efficient and weather resistant siding material. A shed roof with large overhangs on all sides protects the cabin from the heavy winter snow loads. A large cantilevered exterior deck opens out from the main level, vastly increasing the living space in the summer months. Views from the deck capture the surrounding mountain ranges and natural beauty.

The smaller cabin 'Tinyleaf' serves as an outpost for the site (and future guest studio) prior to building the main Arrowleaf Cabin. This creative approach allows the client to establish use of the site much sooner. The brief for was to design a roughly 15'x22' cabin, bermed into the hillside. The structure includes a small kitchen, bathroom, and bedroom, all designed to be as efficient as possible with multifunctional custom cabinetry. While much smaller than Arrowleaf, Tinyleaf has a similar approach to materiality and indoor/outdoor living. The south facade of the cabin has large glazed sliding doors which can be opened to the exterior inviting the landscape in. Manually operated perforated metal shutters slide over the doors to protect the cabin when not in use. The flat roof holds the snow in winter for improved thermal mass and concrete exterior walls allow Tinyleaf to nestle into the natural topography of the site.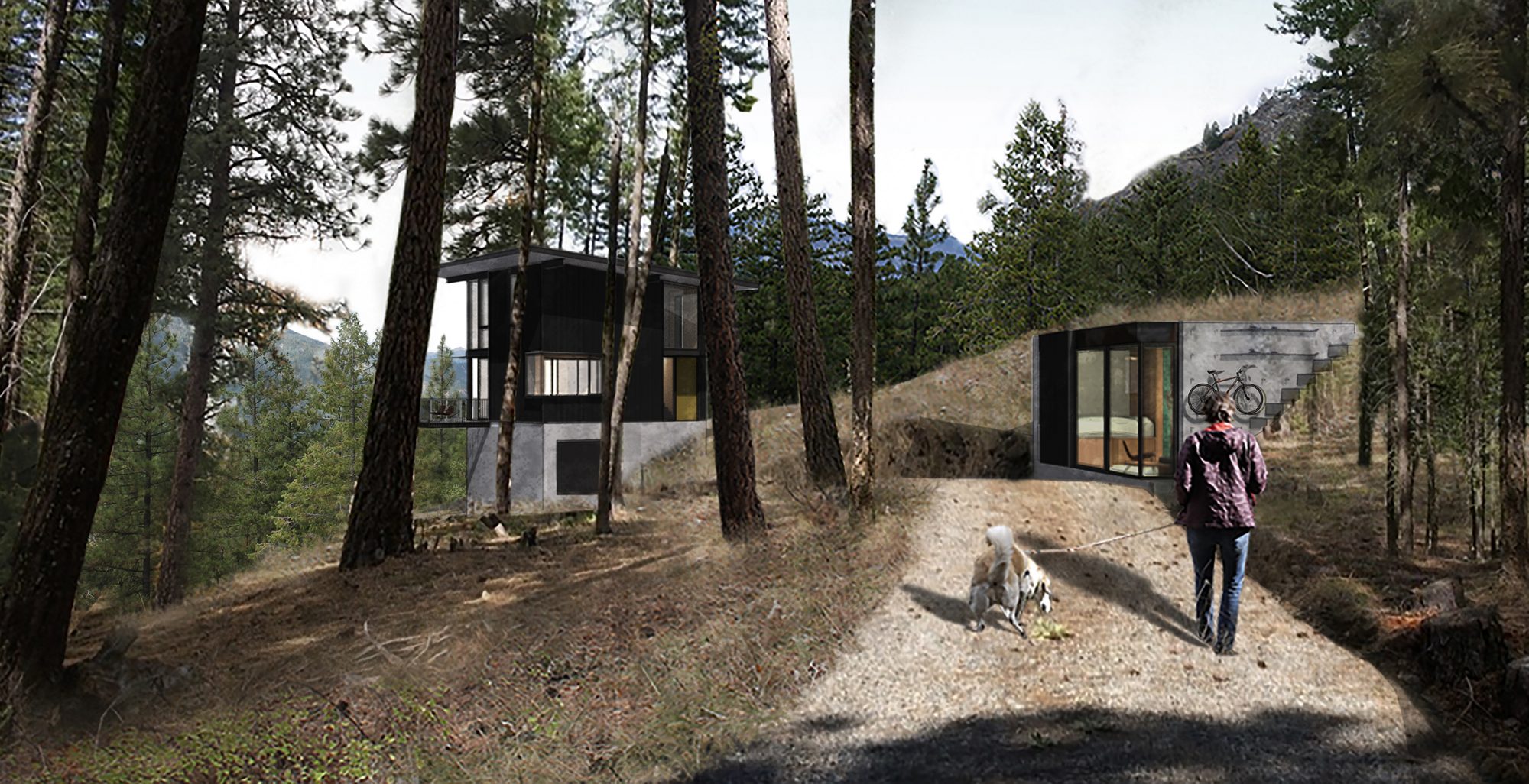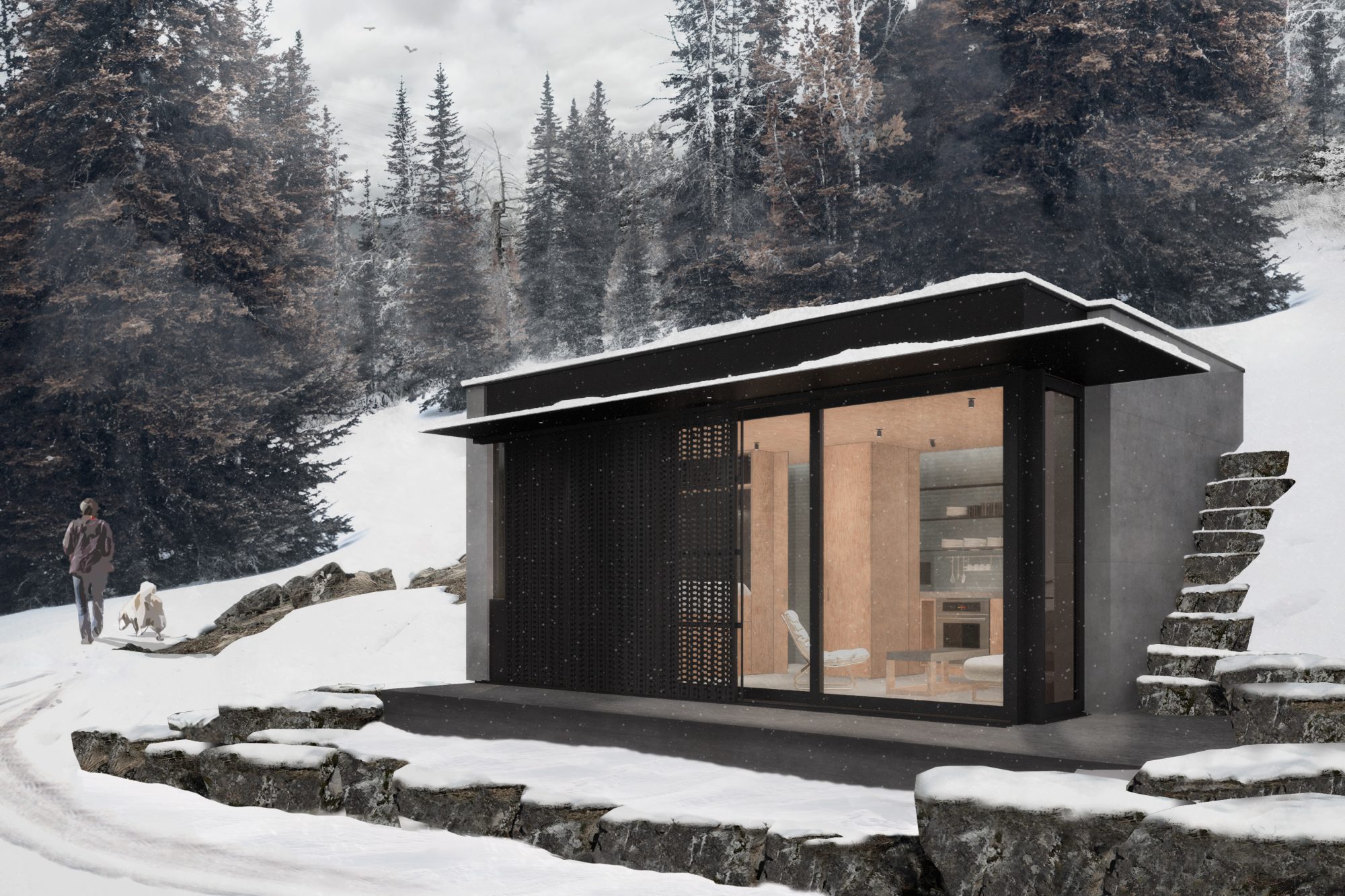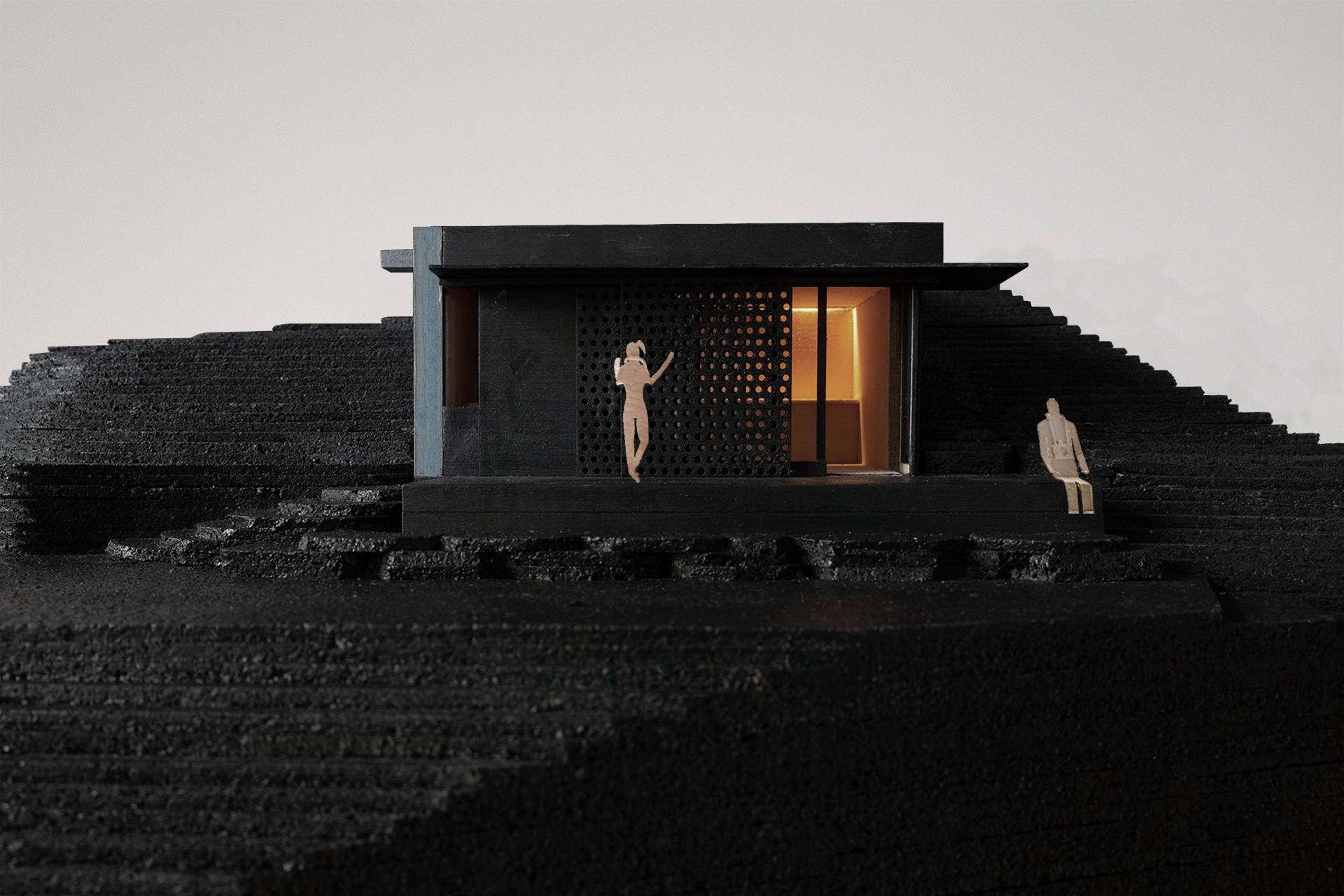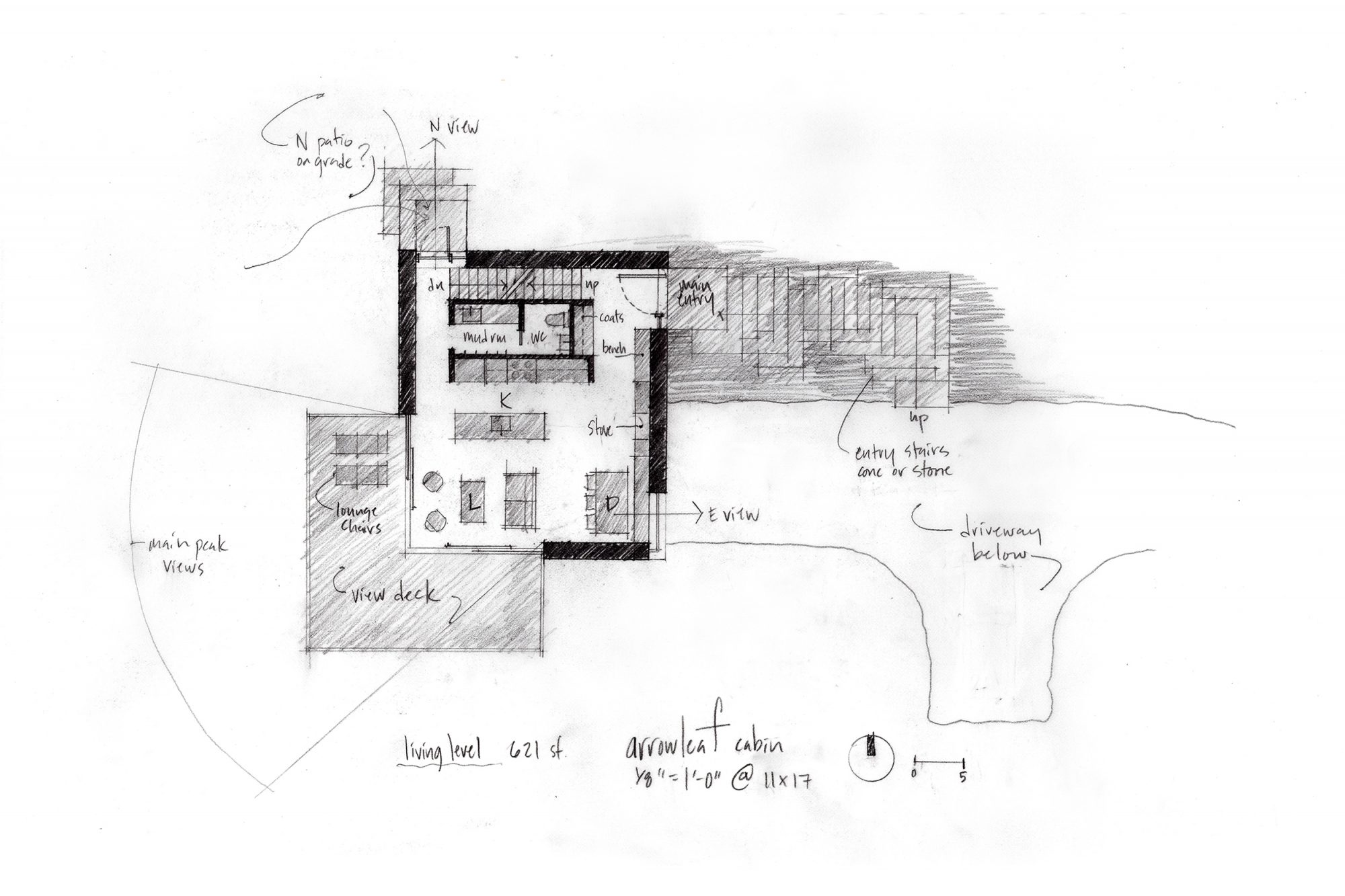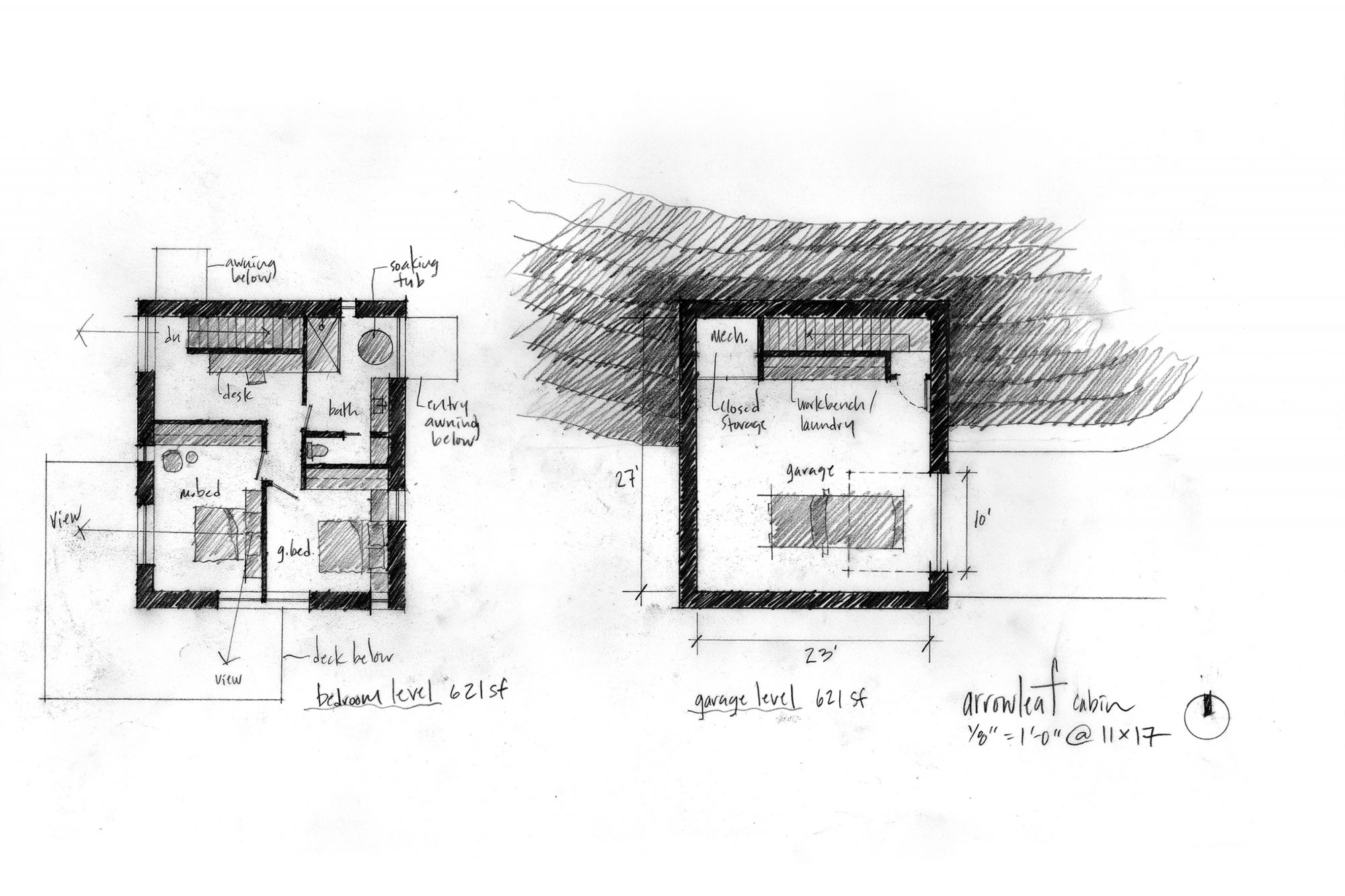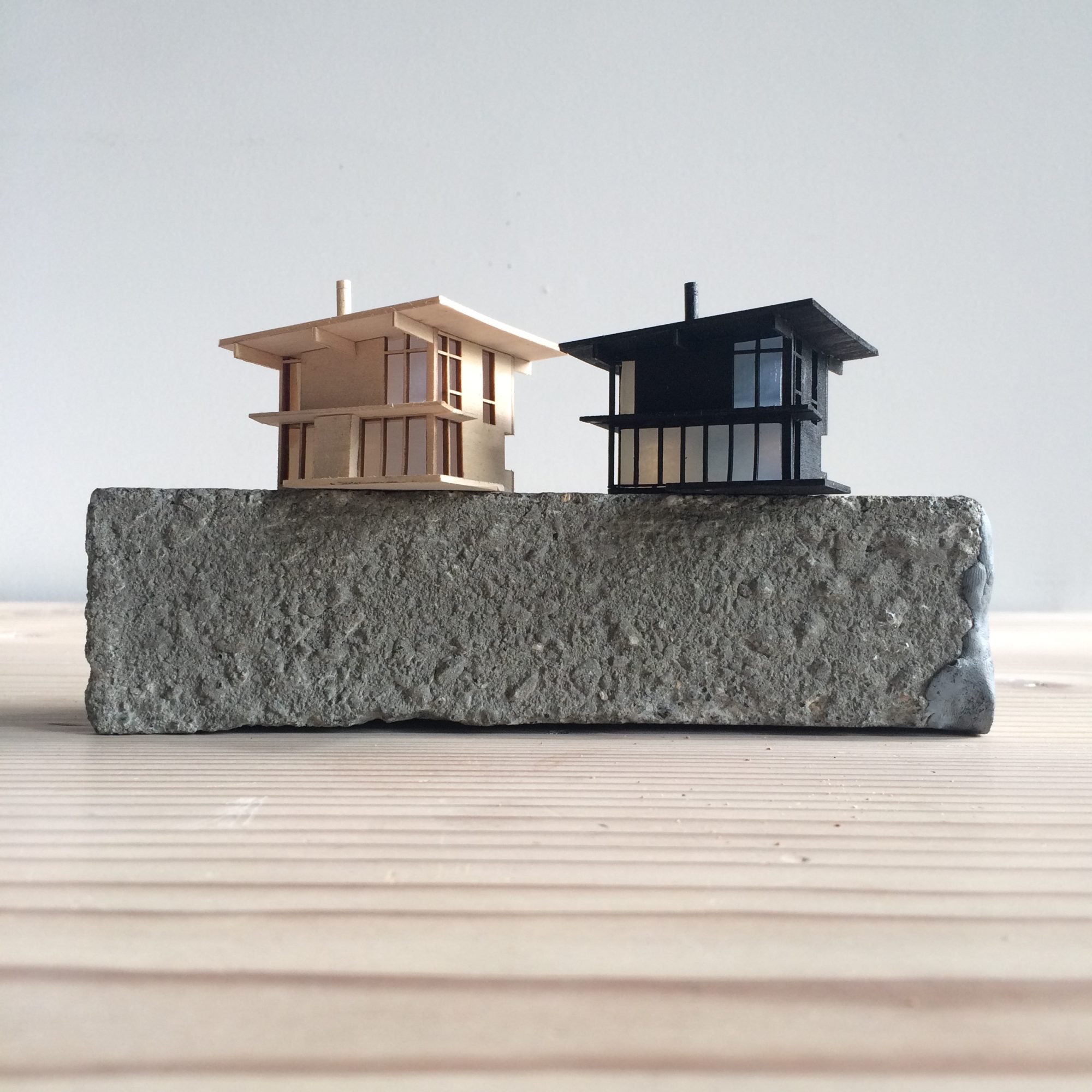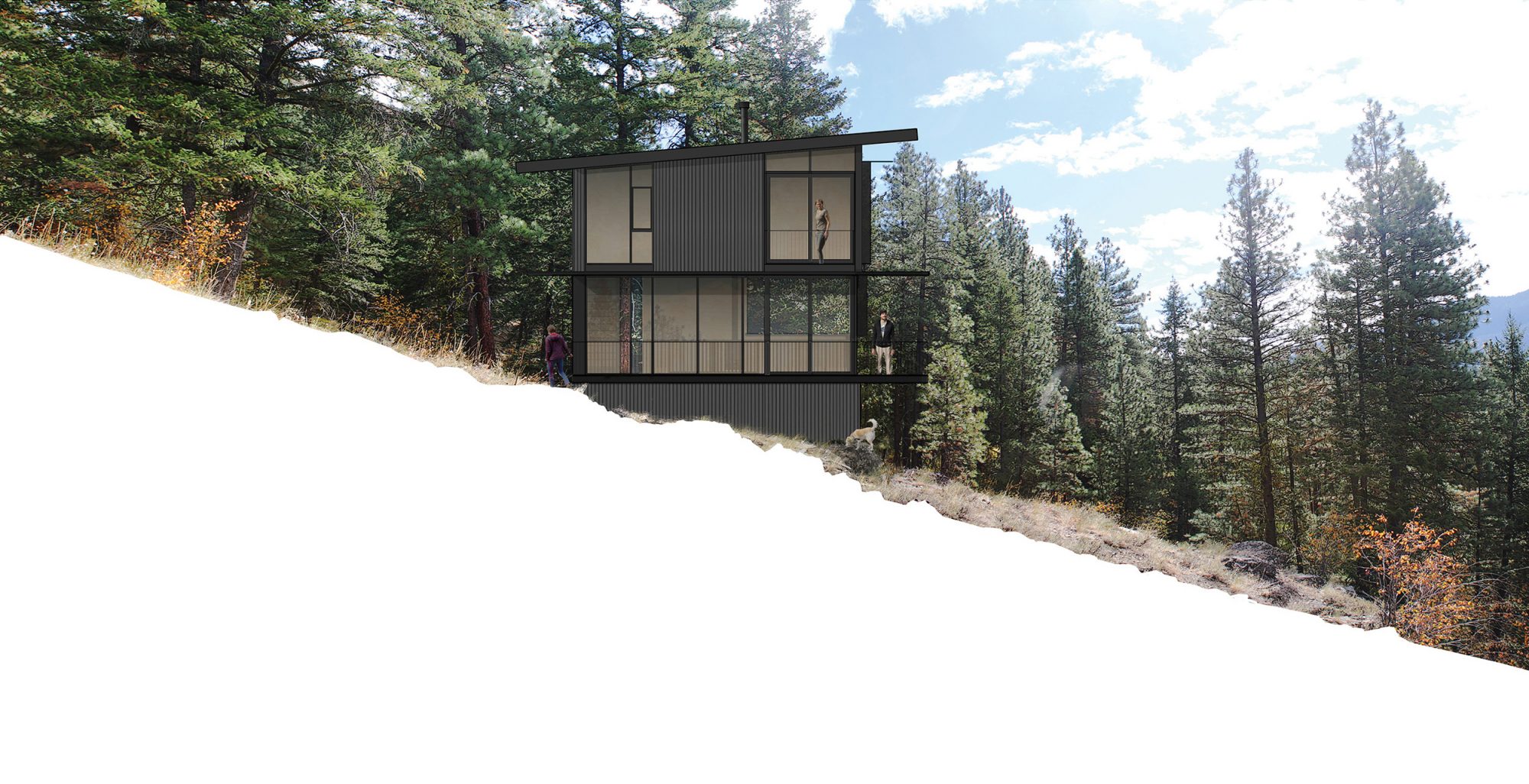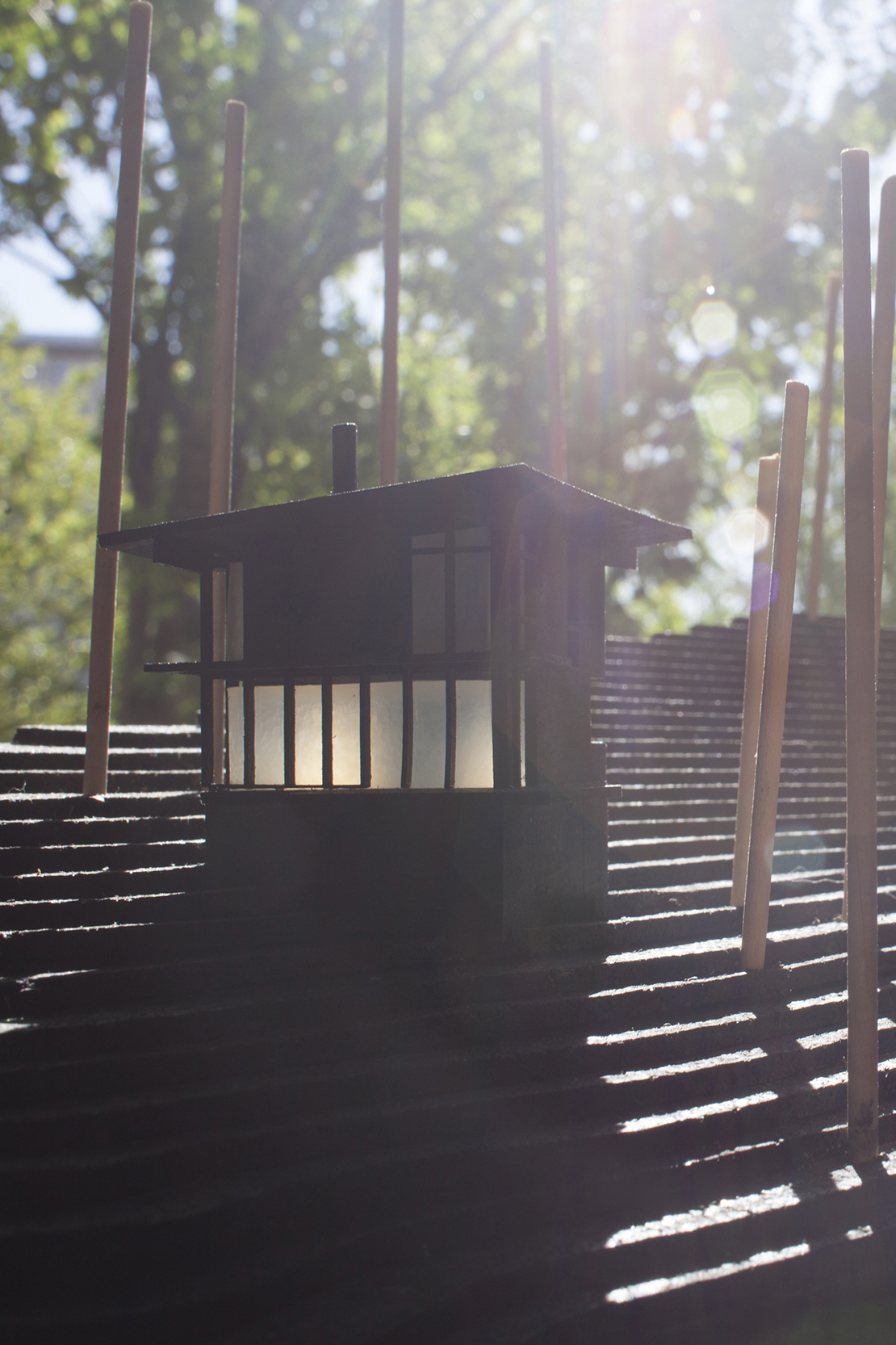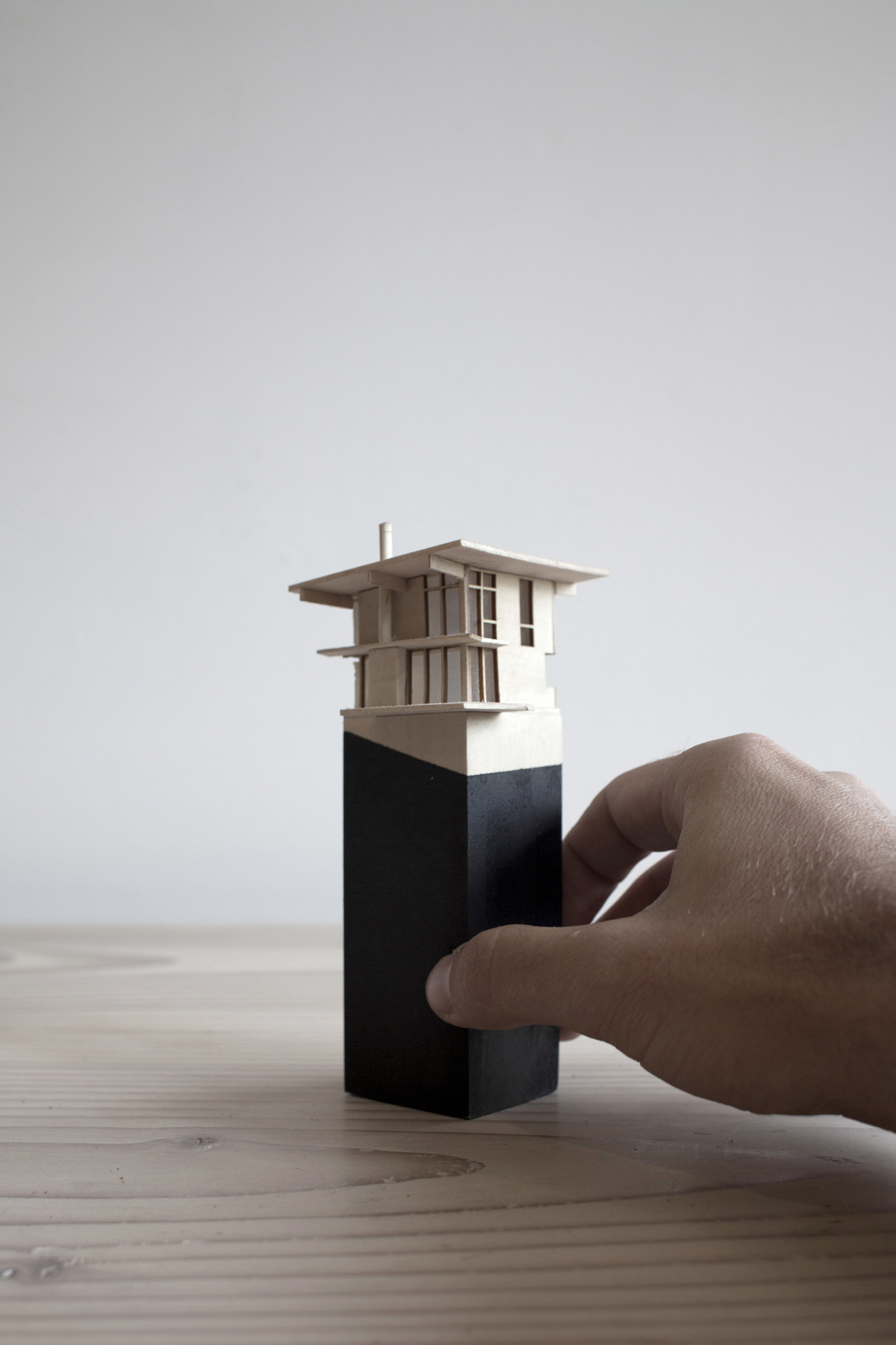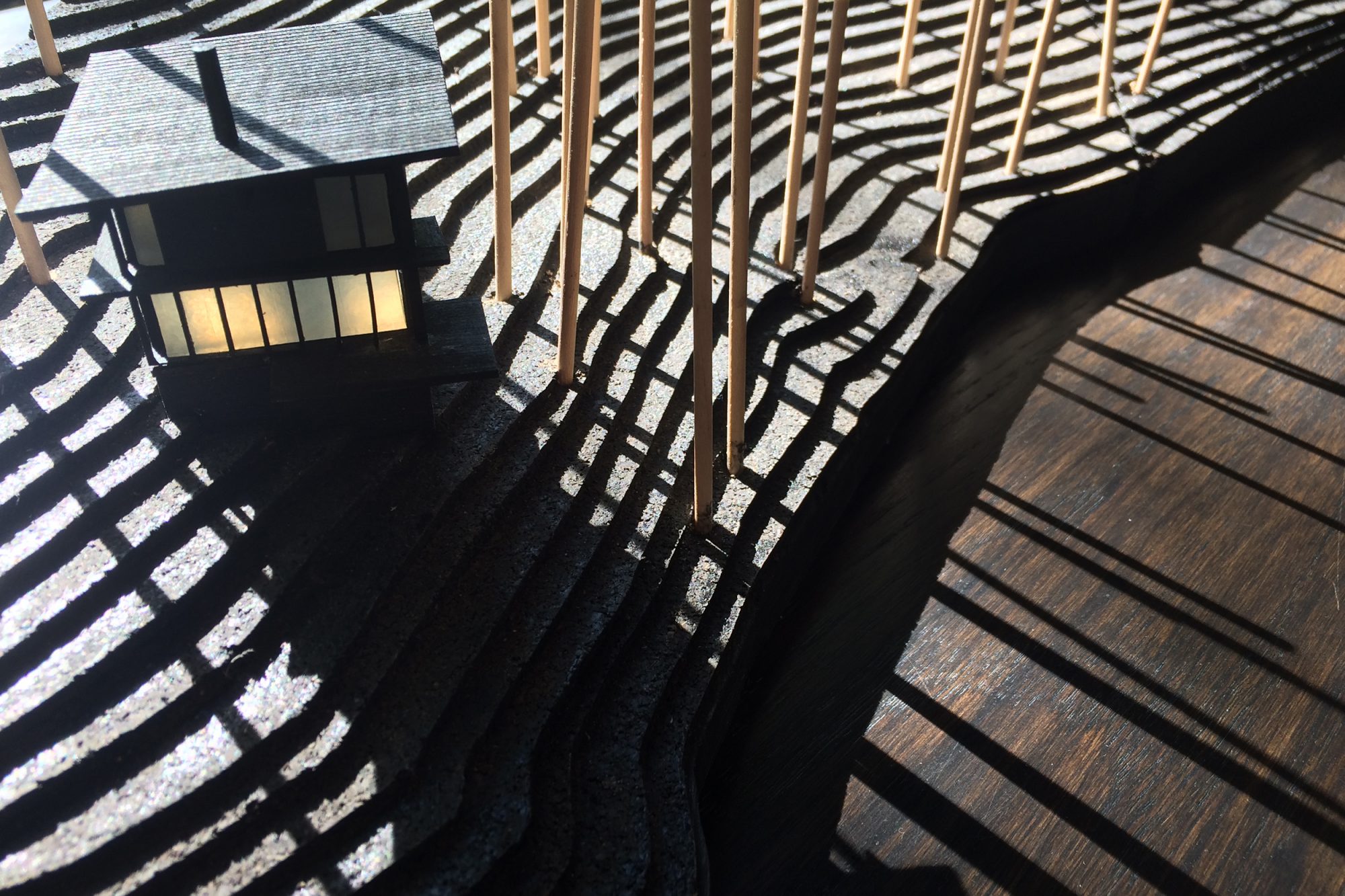 ARCHITECTURE TEAM
Gentry / O'Carroll
Ben Kruse