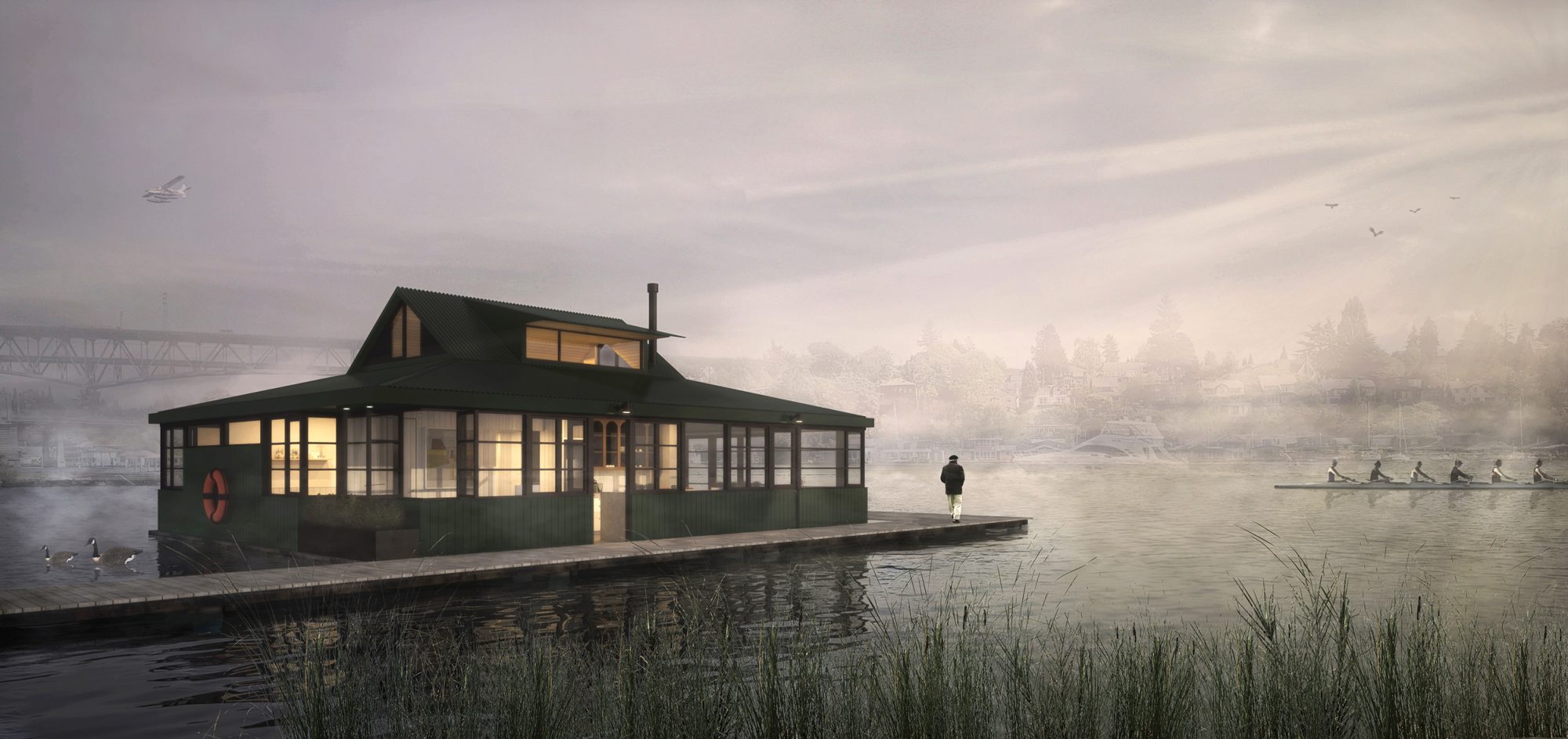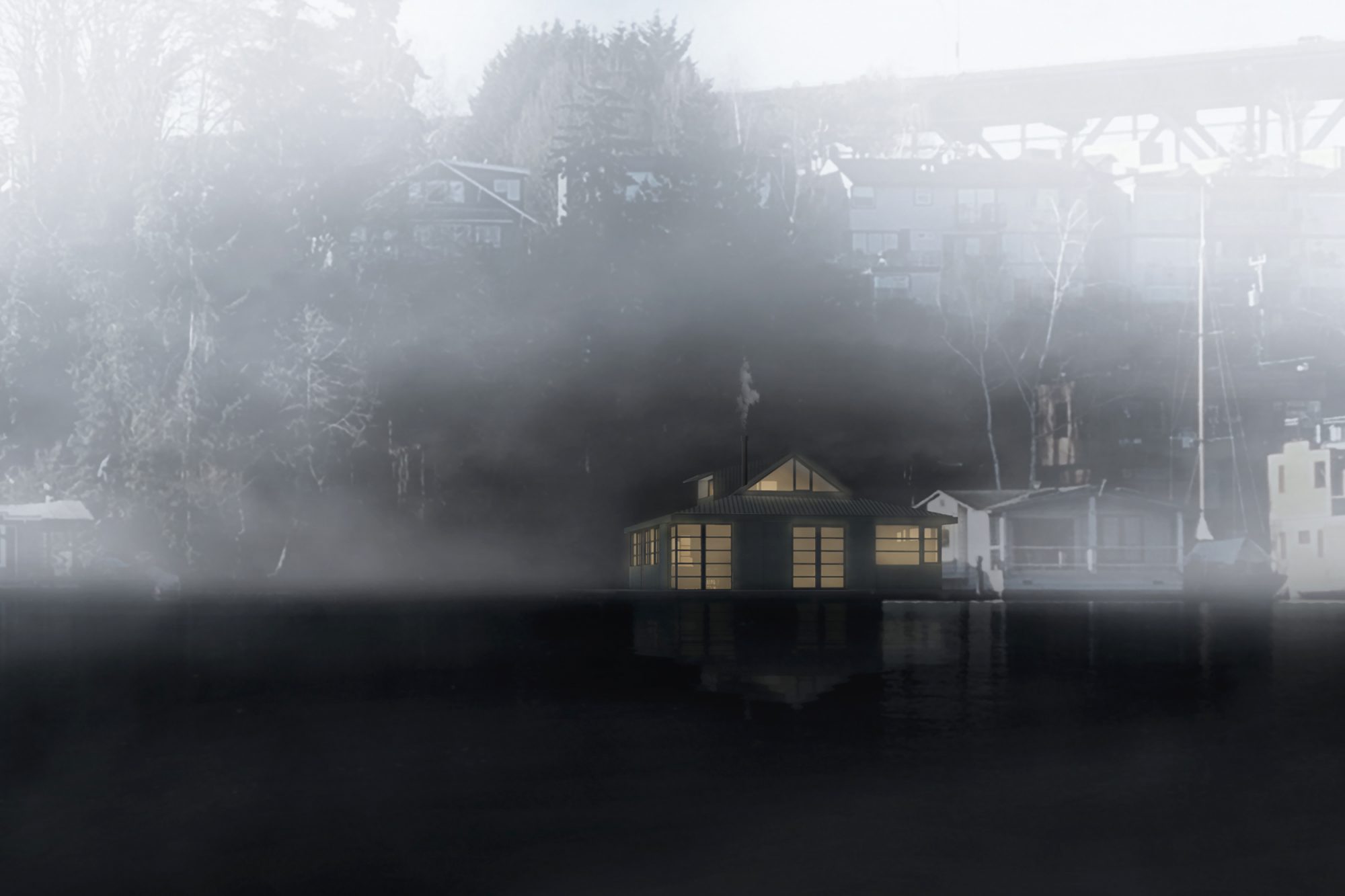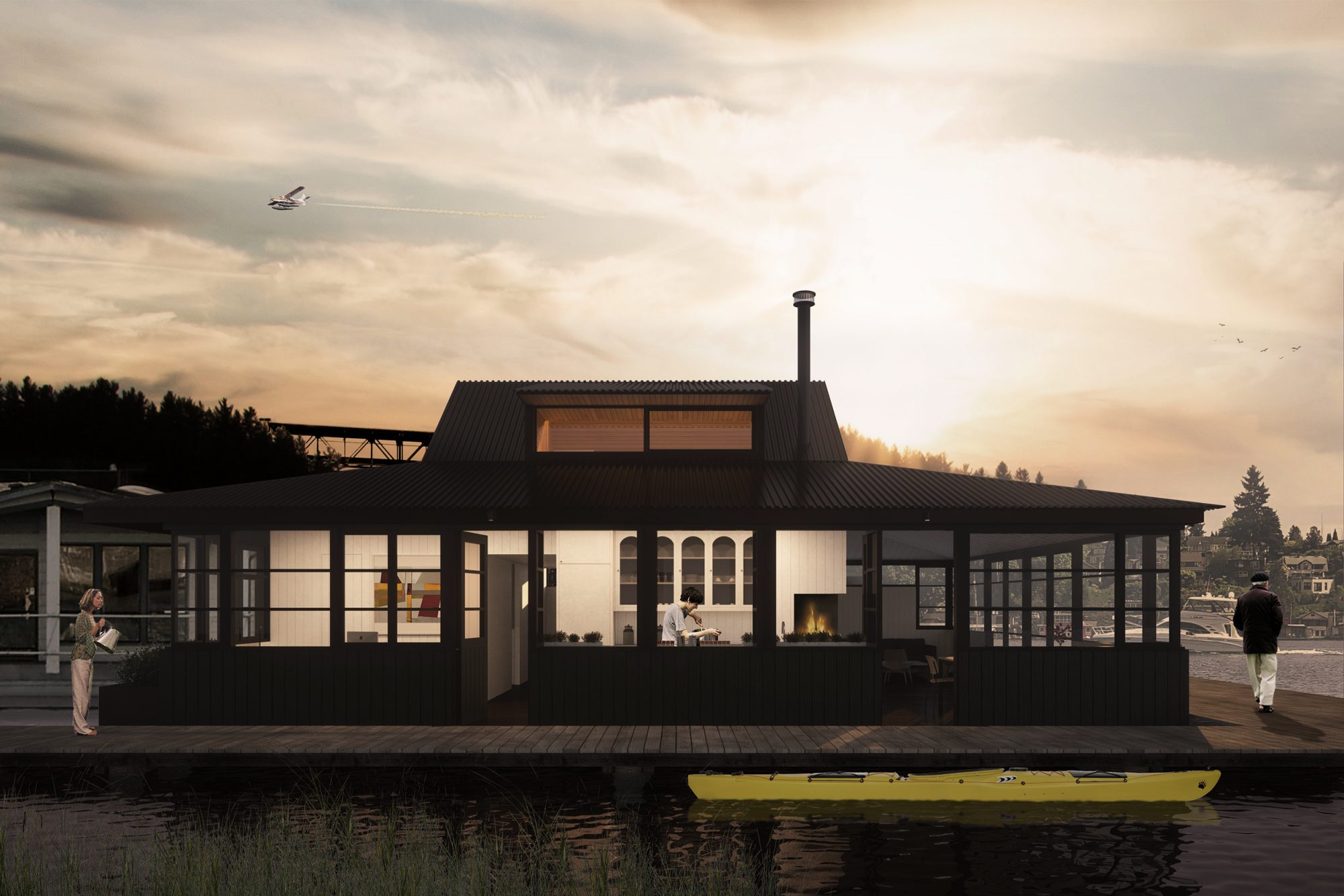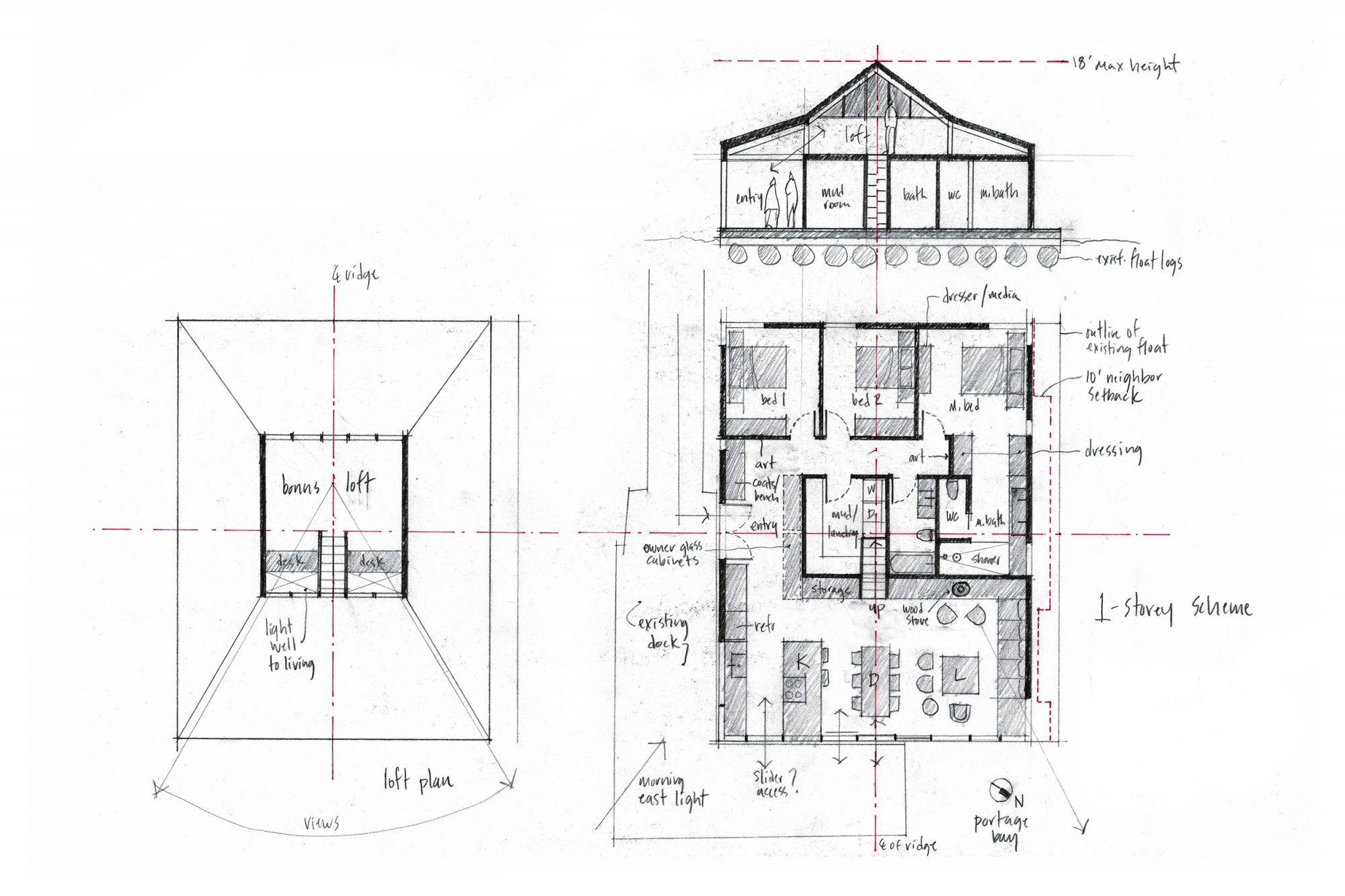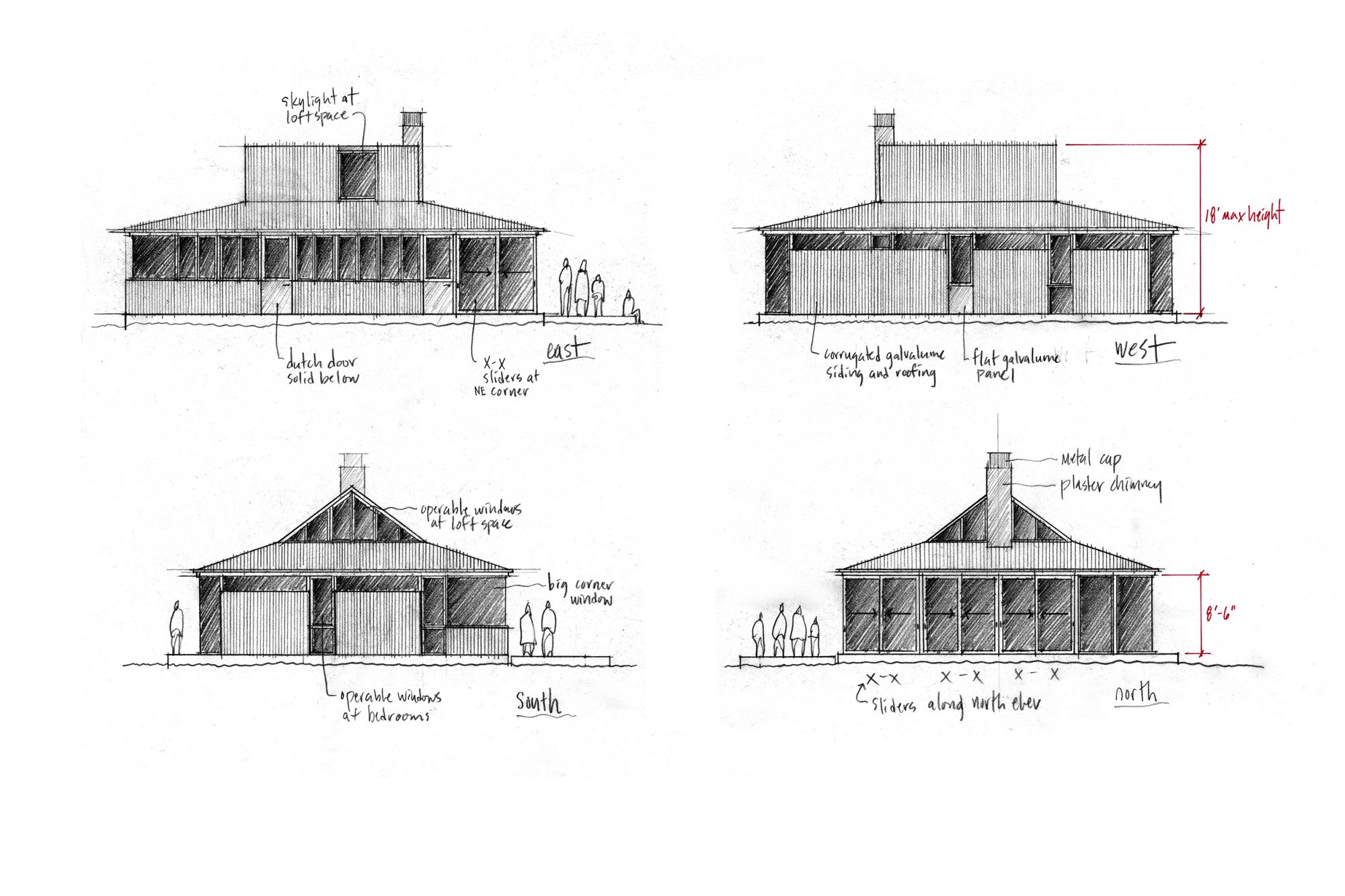 PORTAGE BAY HOUSEBOAT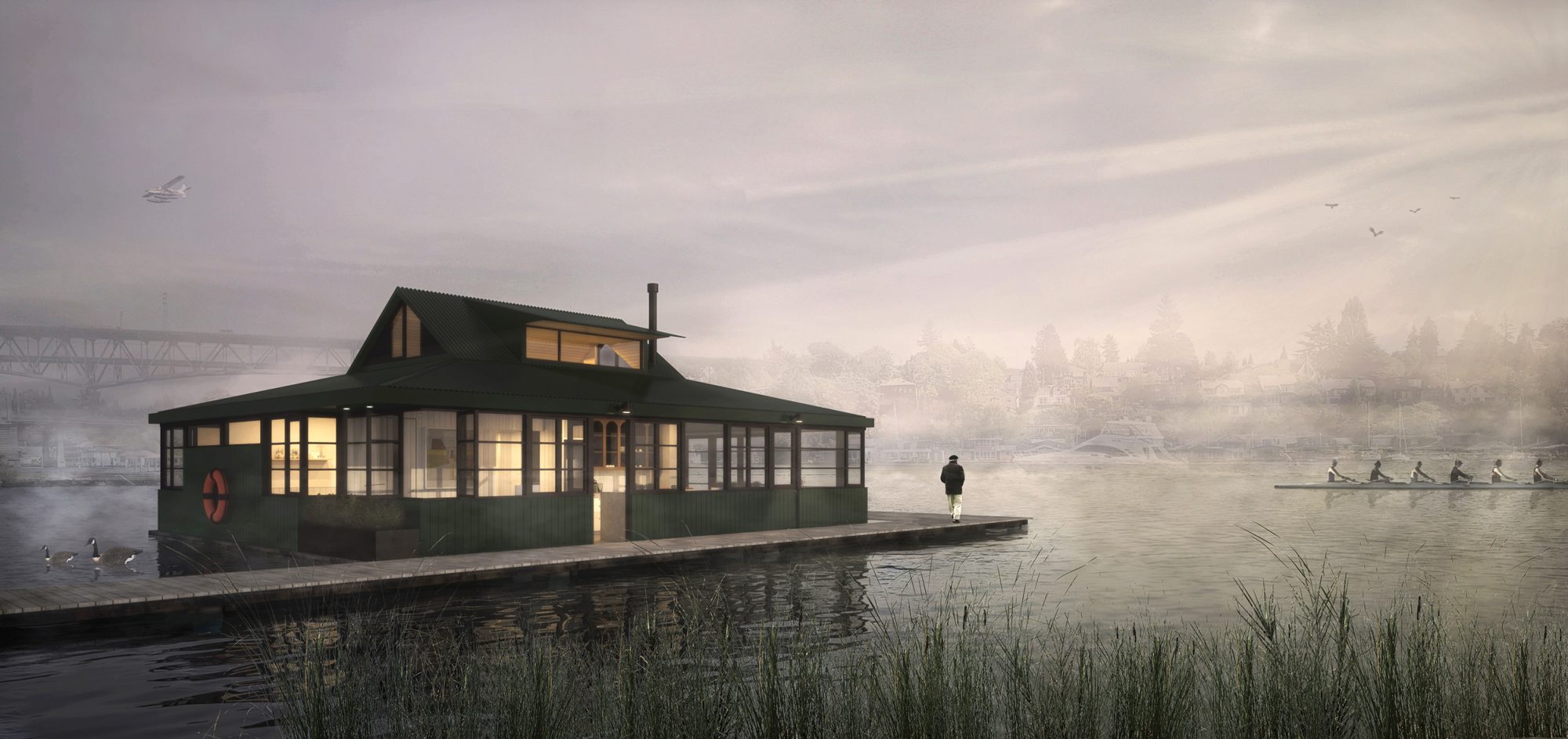 A new houseboat to be built on one of Seattle's oldest floats in the heart of Portage Bay.
ARCHITECTURE TEAM
Gentry / O'Carroll
Yuchen Qiu
This project offered a unique opportunity to rehabilitate one of Seattle's oldest houseboat floats and build a new structure on top to serve as a primary home for a young family of four. As seasoned houseboat dwellers the family knew they wanted an efficient floor plan which maximized natural light and connection to the surrounding water, with plenty of heart and soul.

By accommodating traditional design elements, this project embraces the traditional typology and materials of floating structures to provide a sense of familiarity for the inhabitants while also being able to create interesting design opportunities. The dutch-gable roof form creates a traditional profile to the structure, allowing for a master bedroom housed in the loft space beneath. The dormer window on the east side introduces morning light into the bedroom and views to the morning skyline. Clerestory windows below the roof allow dynamic light in from all directions. Each room has the opportunity for both sky and water views while retaining privacy from neighboring homes.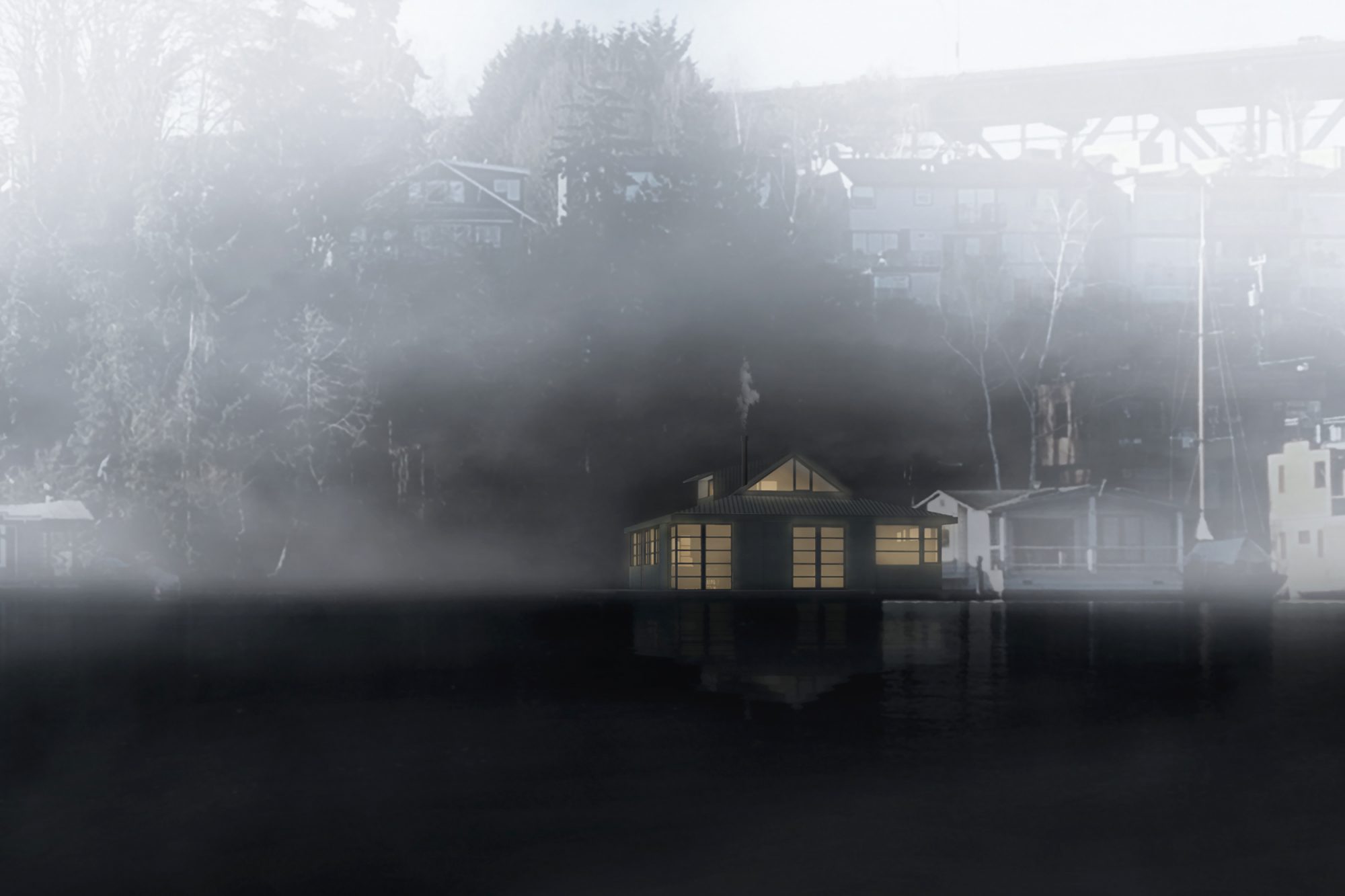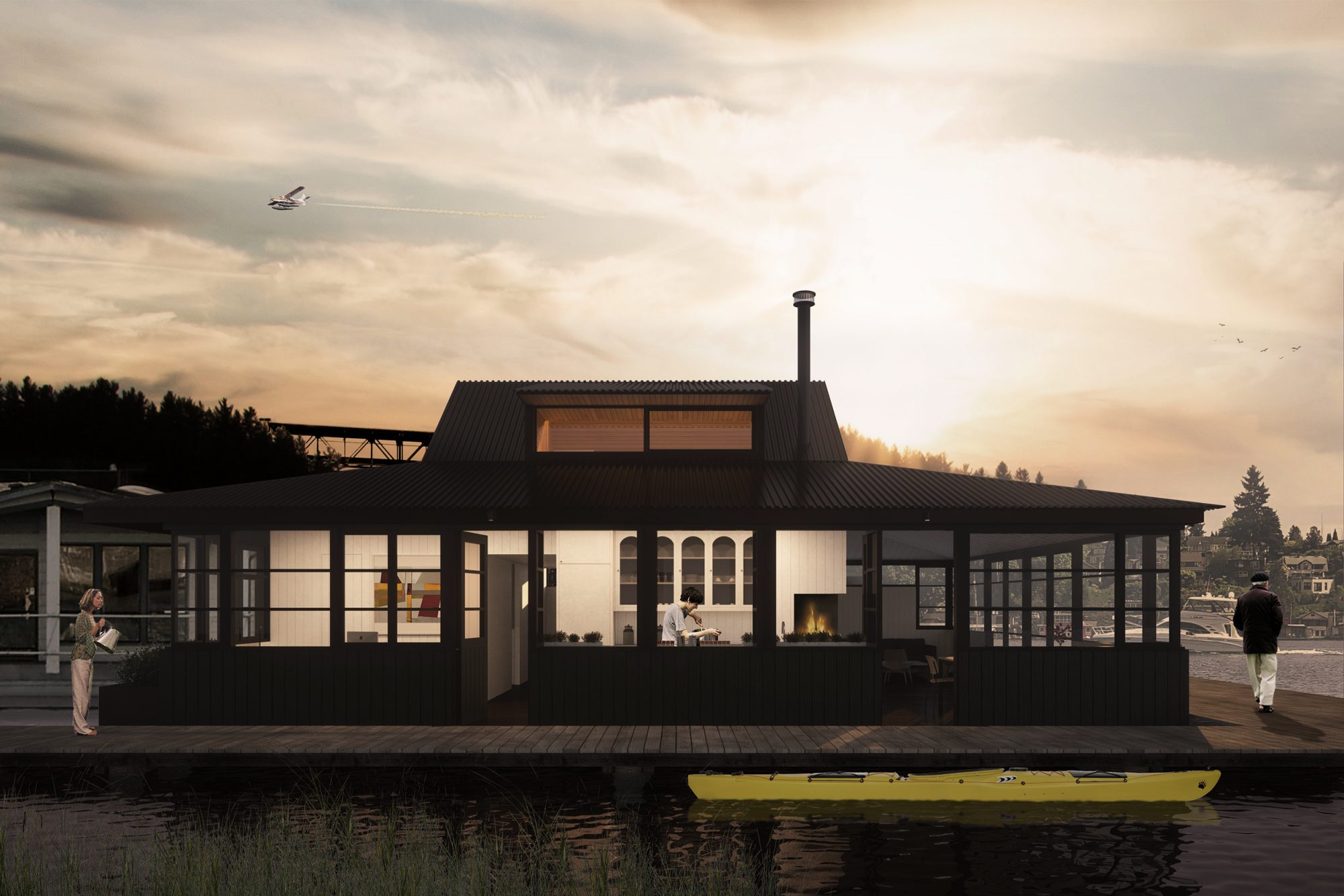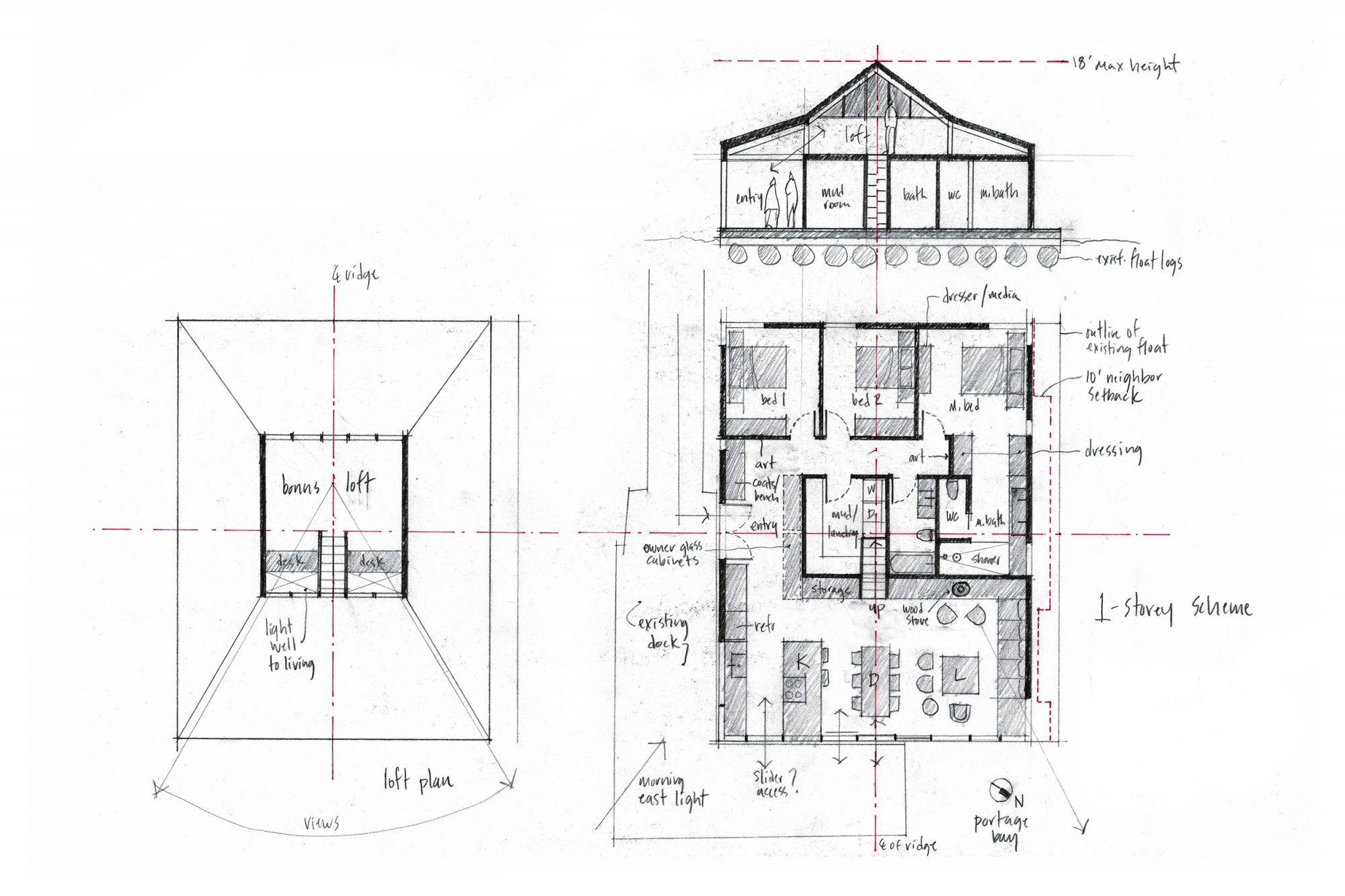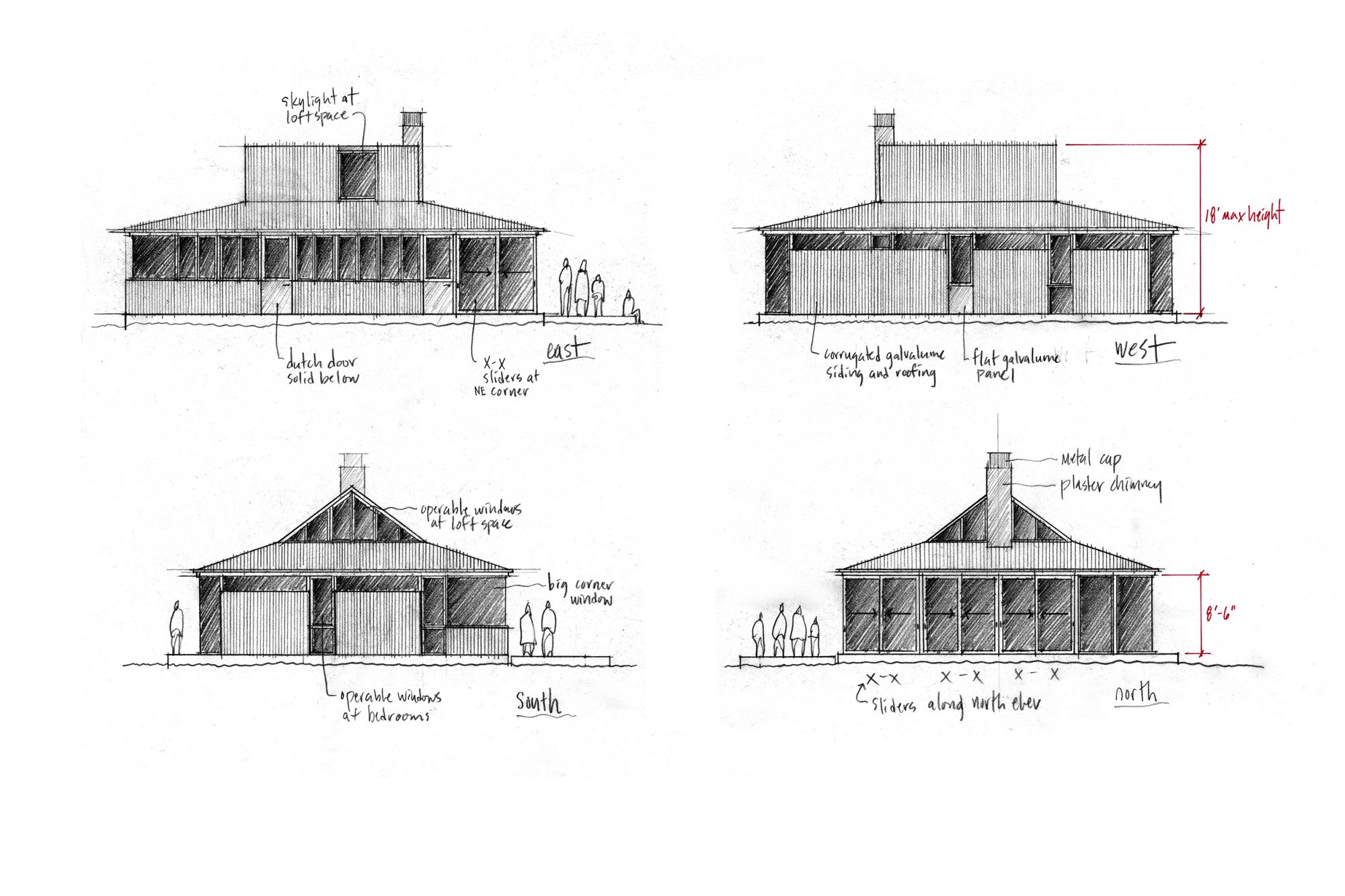 ARCHITECTURE TEAM
Gentry / O'Carroll
Yuchen Qiu