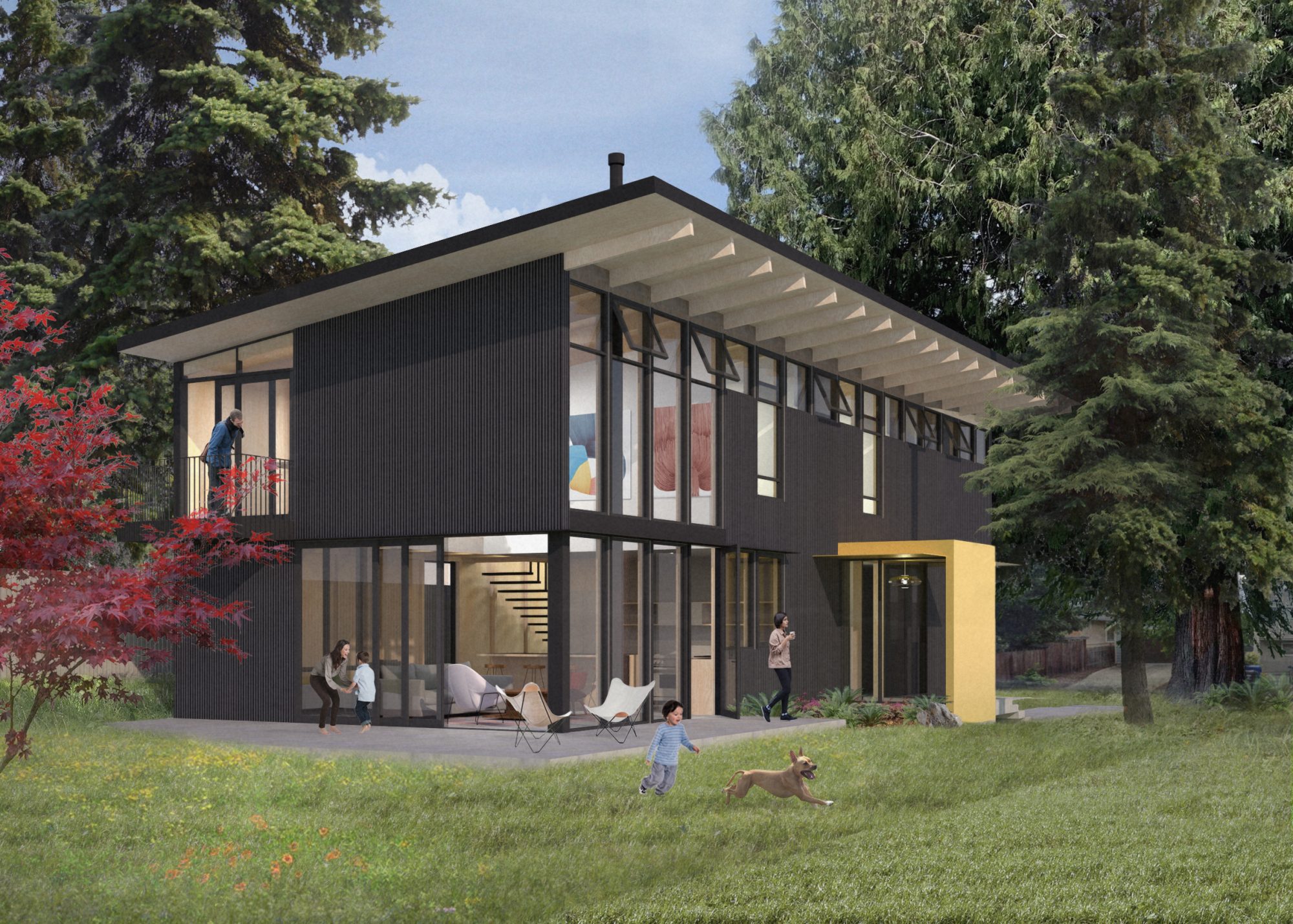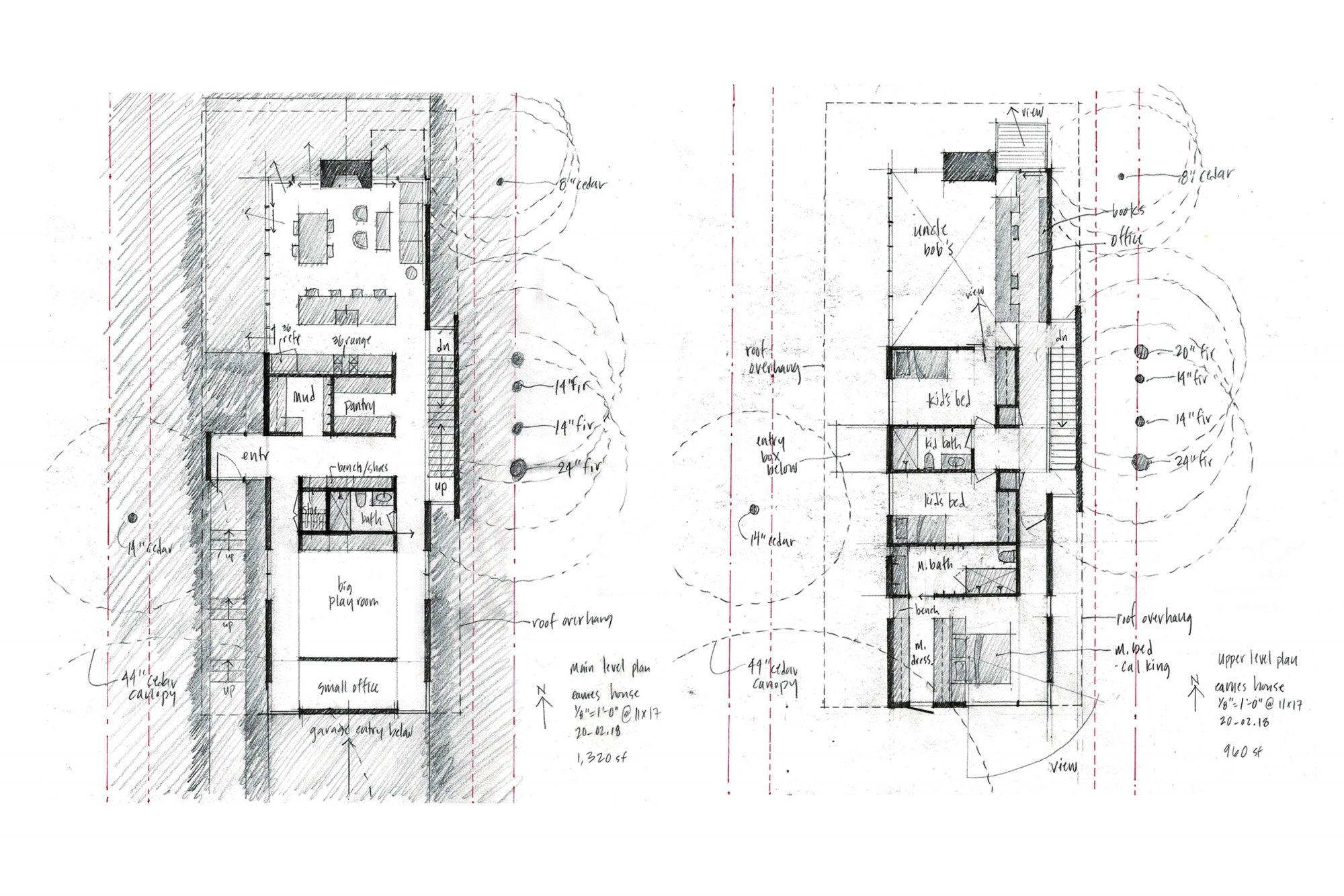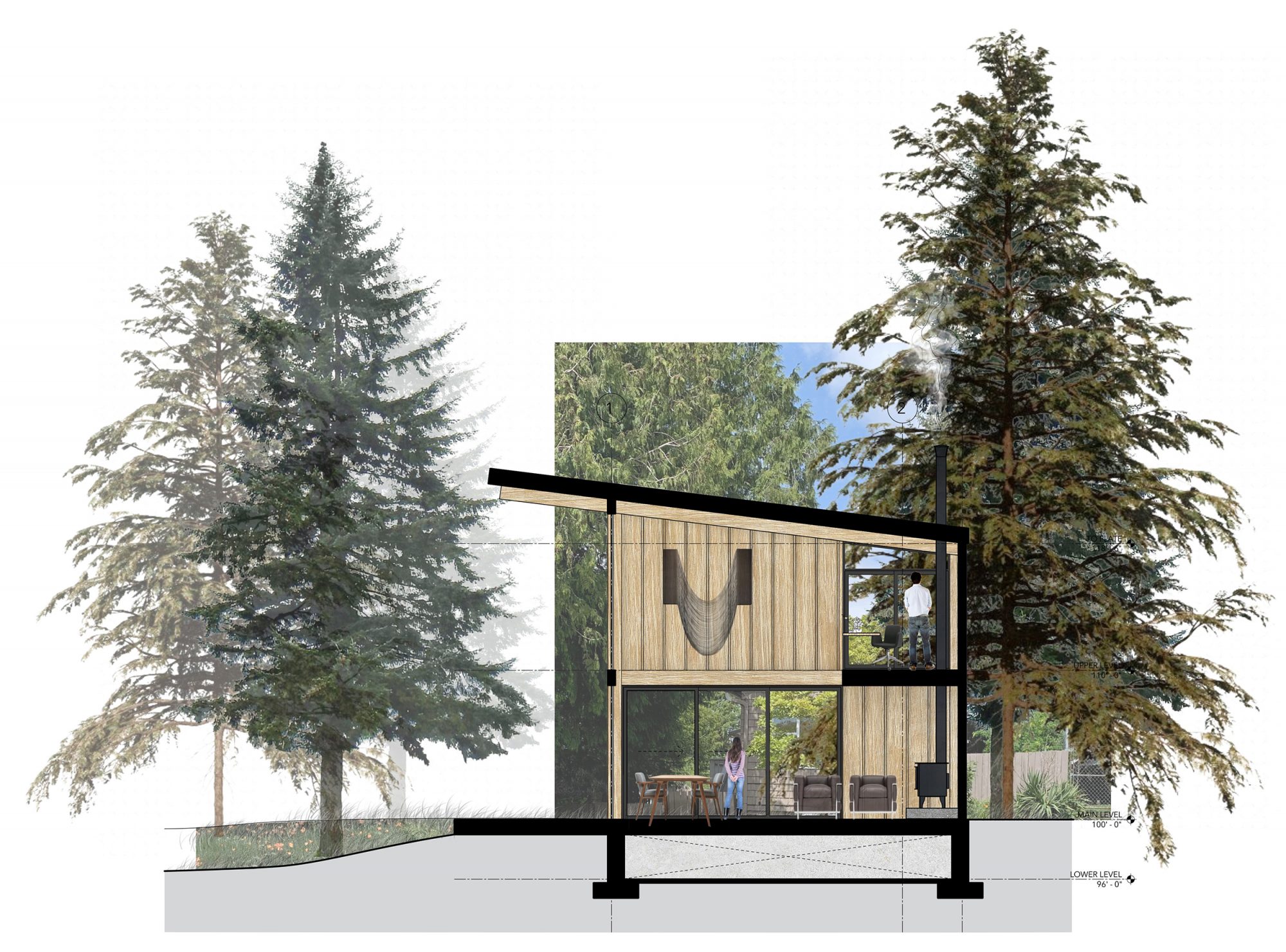 EAMES HOUSE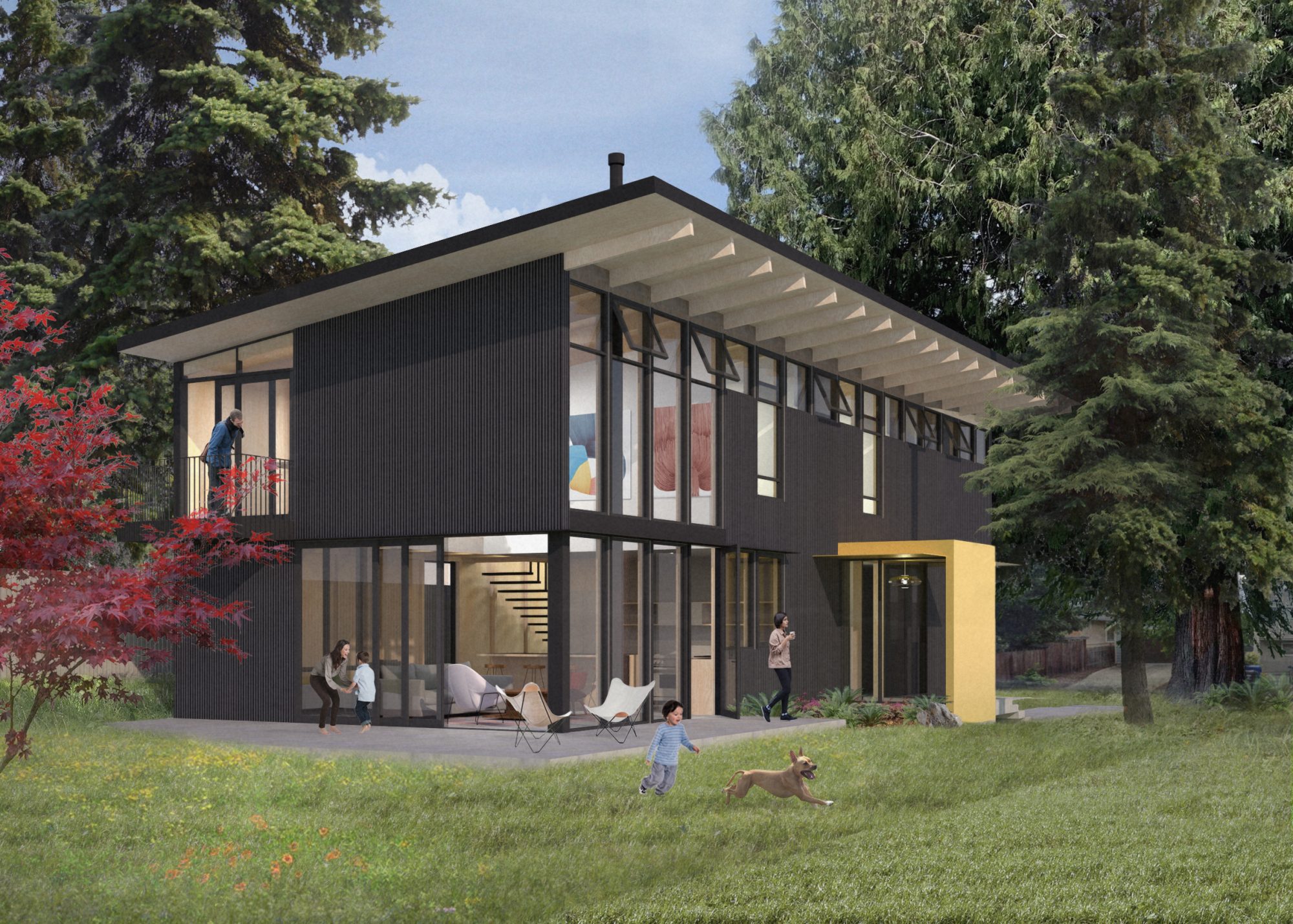 Unique living spaces weave between a repetitive structural frame to create a home that is expressive and efficiently built.
ARCHITECTURE TEAM
Gentry / O'Carroll
A new house in South Seattle for a family of four creates ample flexible living space. The use of a repetitive structural layout creates a rhythmic breakdown of public and private space within the house. A double height living room connects to an office overlook and balcony above. At the main level, the kitchen/living area opens out to a large open backyard and terrace.

Corrugated metal panels are used on the exterior of the house in contrast to a light bright interior palette. A warm wood soffit and brightly colored entry creates a dynamic contrast to the simple monotone of the rest of the house.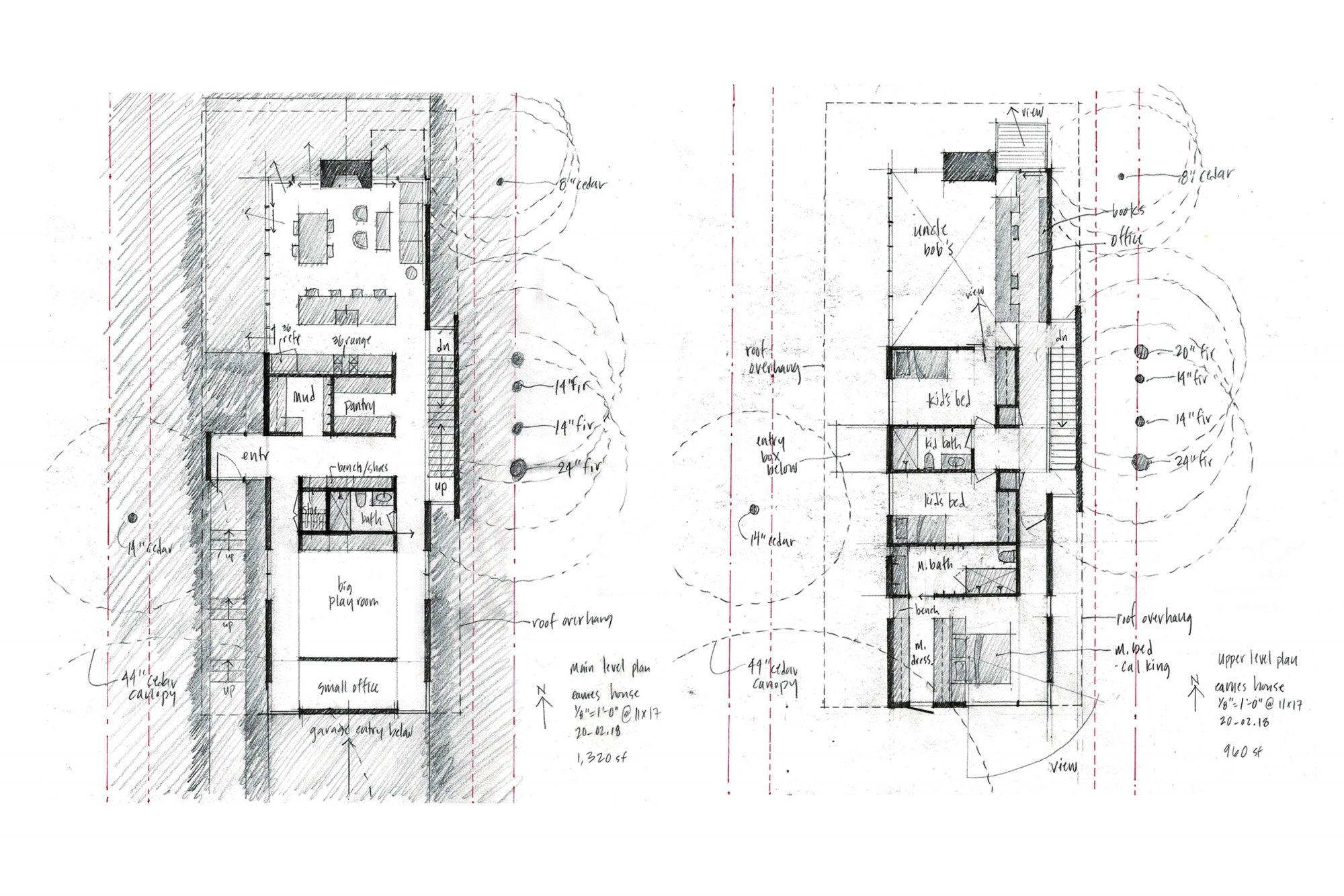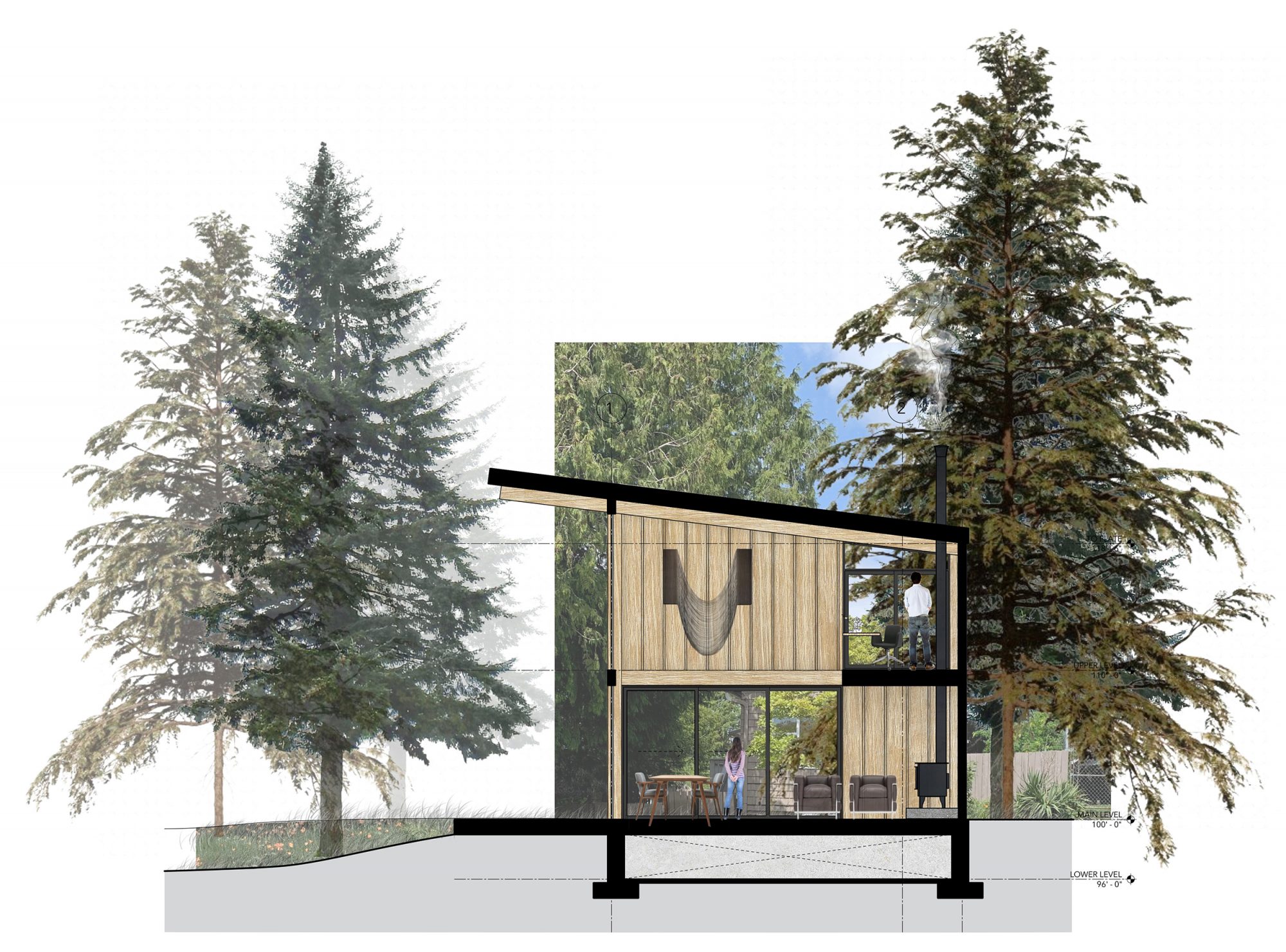 ARCHITECTURE TEAM
Gentry / O'Carroll