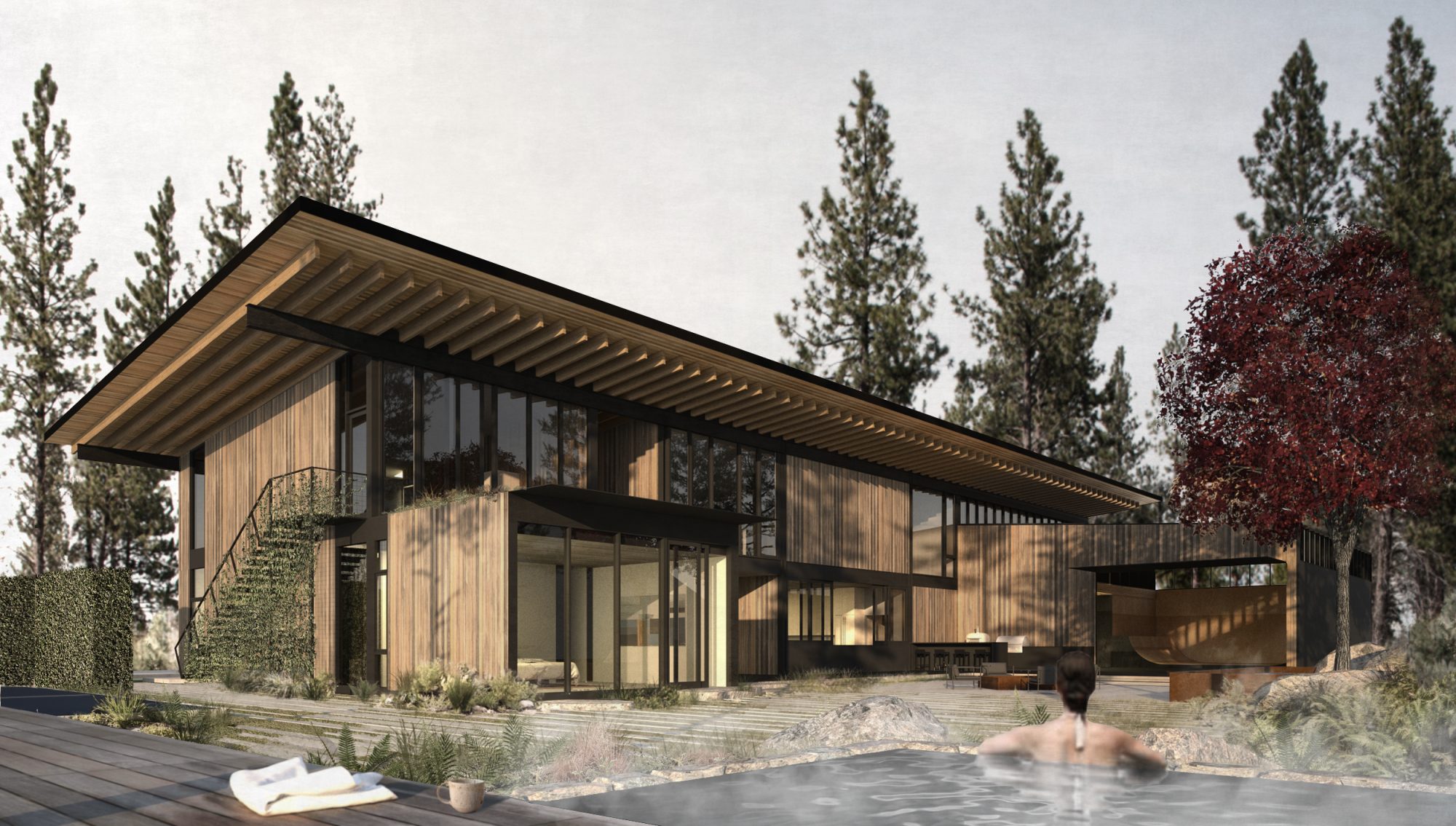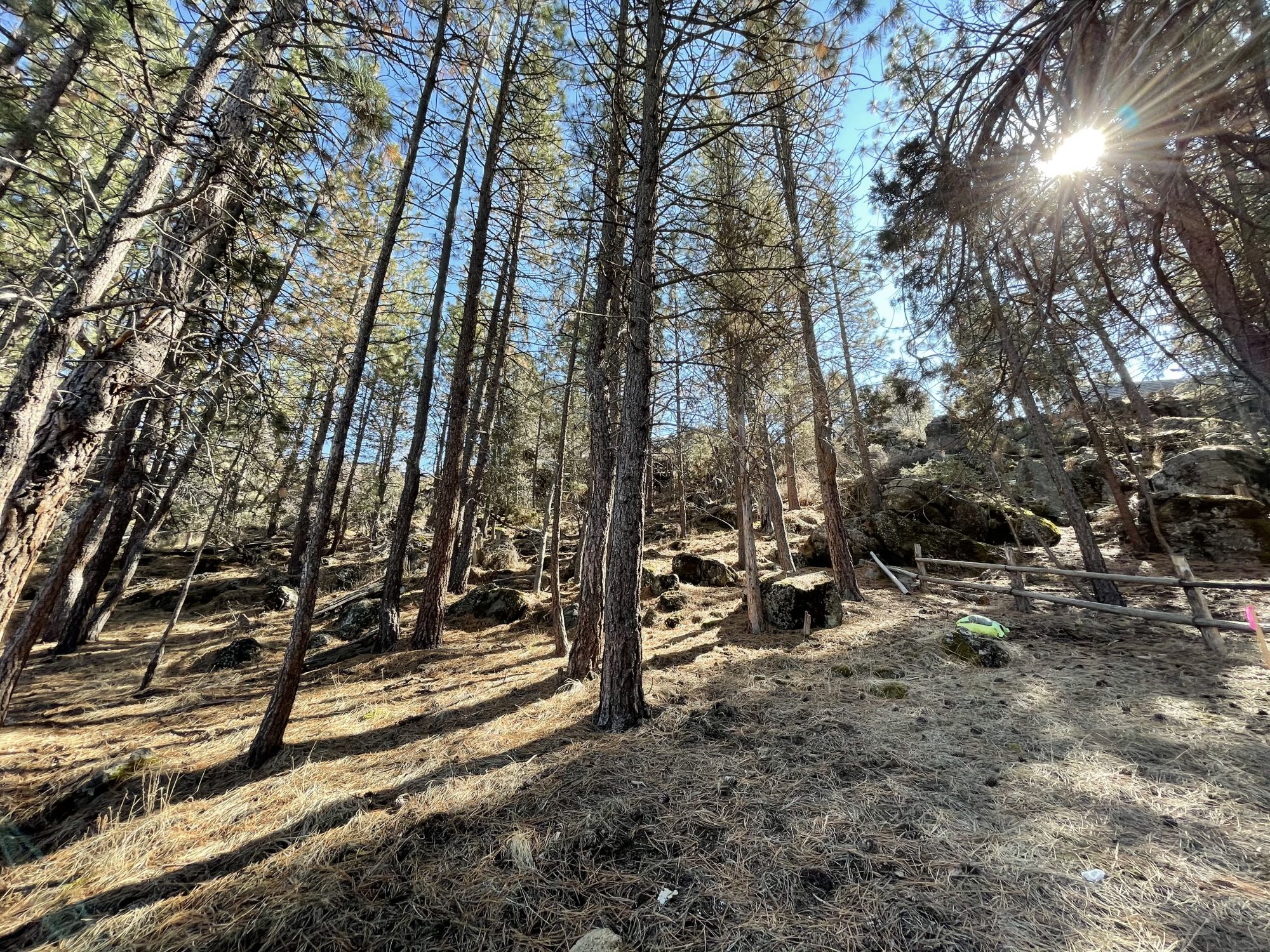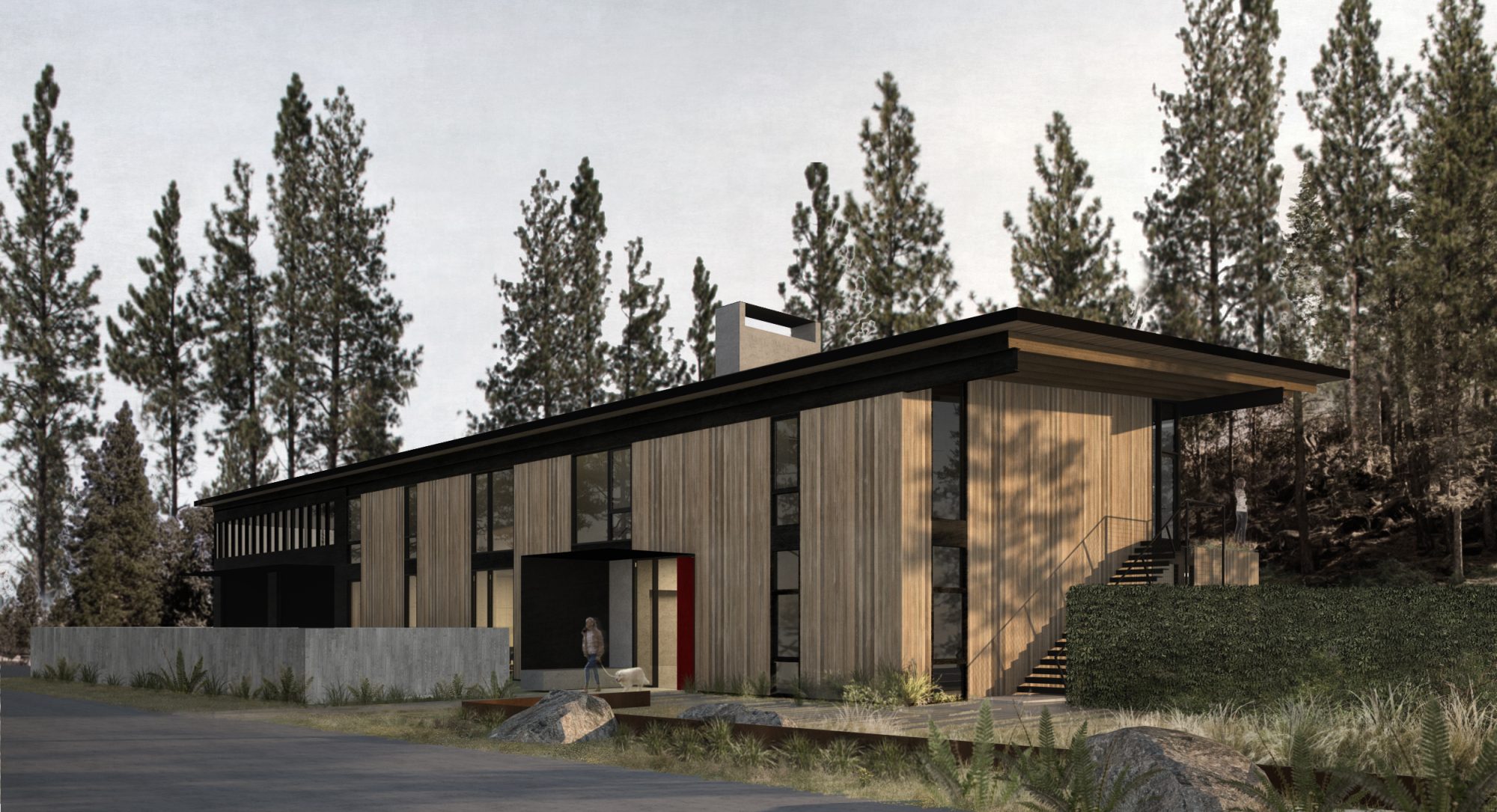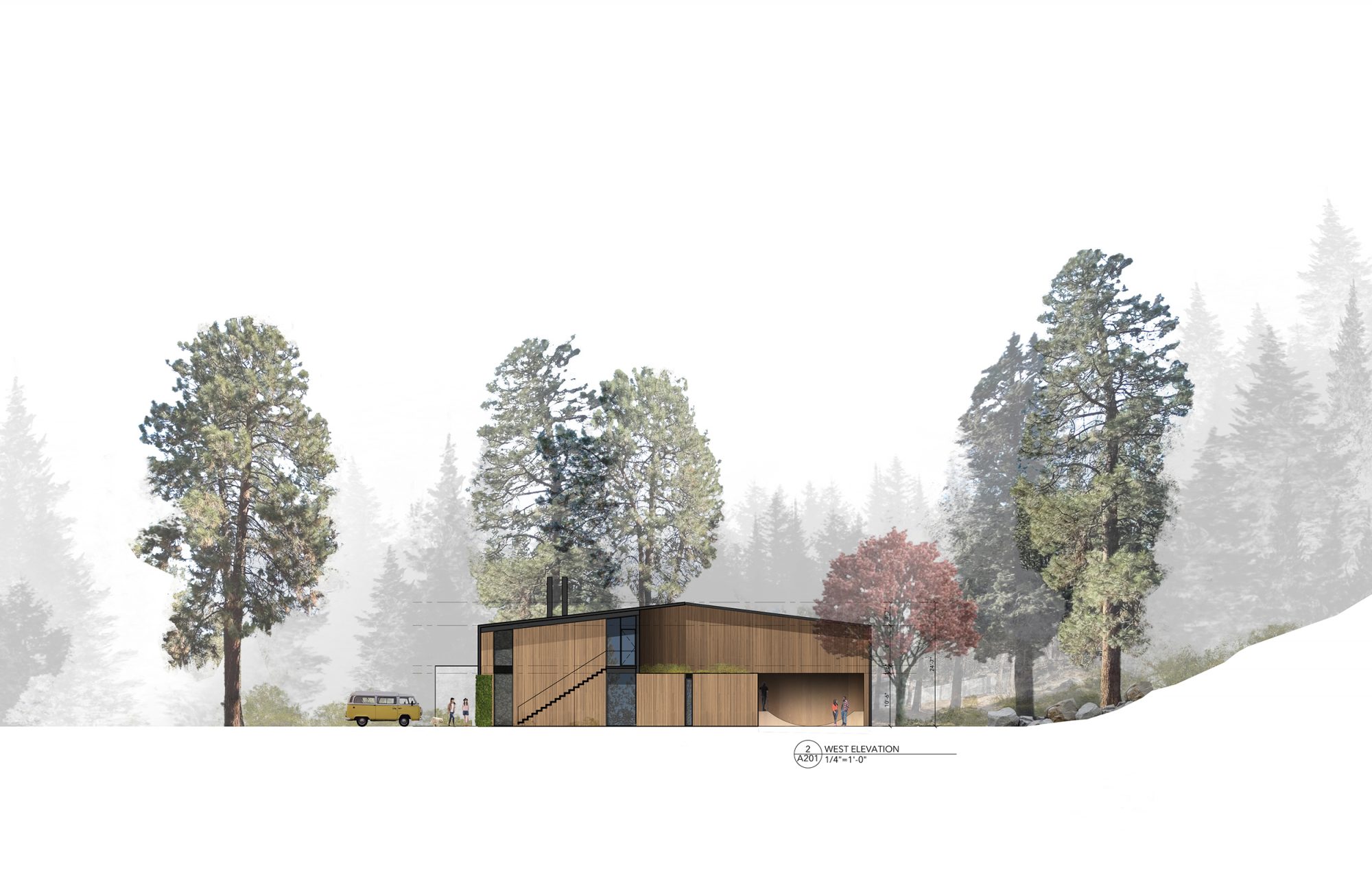 ASHWOOD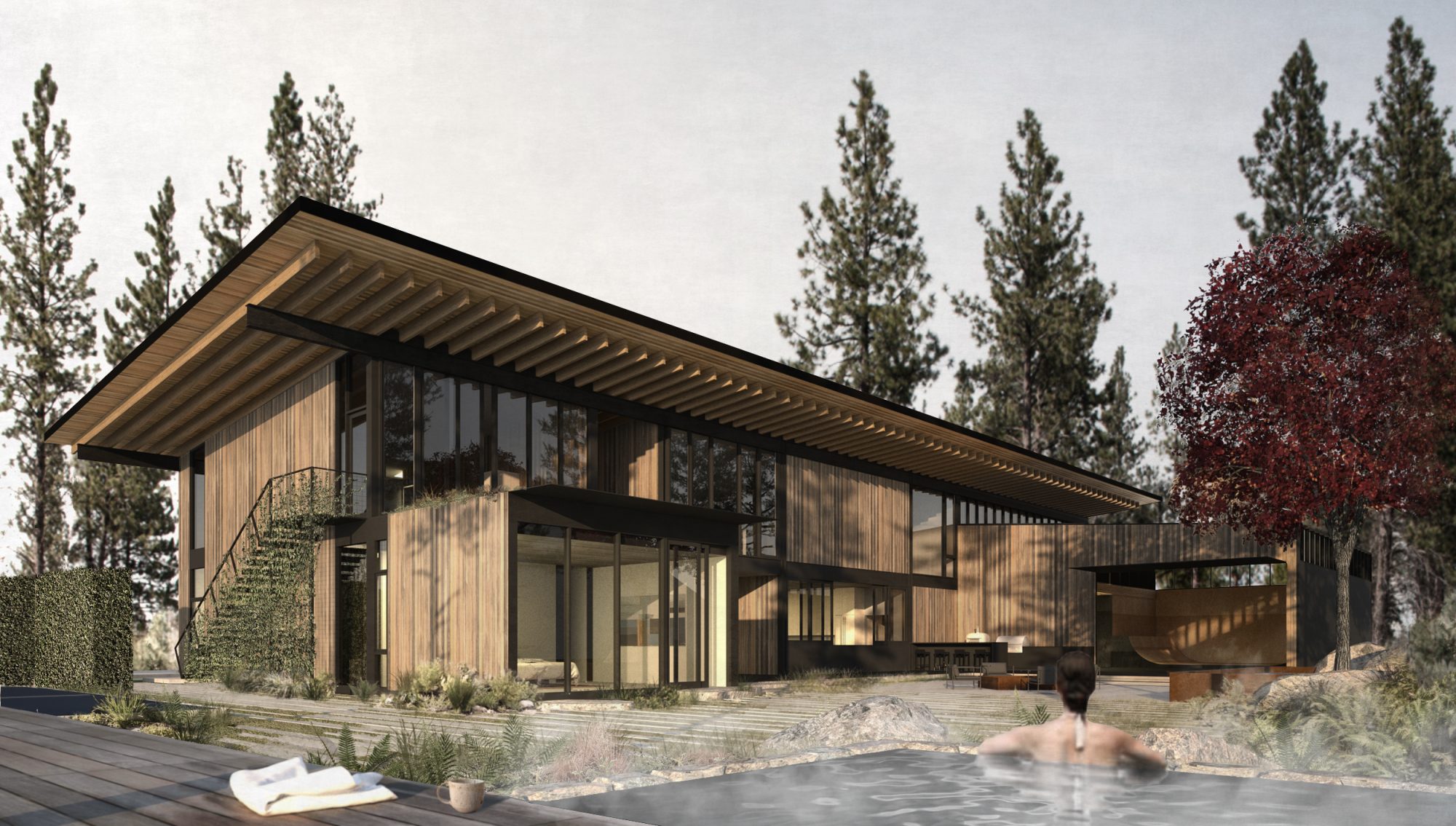 A new residence along the Deschutes River organizes the program around a courtyard to provide direct connection to the landscape and all the outdoor activities.
ARCHITECTURE TEAM
Gentry / O'Carroll
Sarah Long
Max Hunold
STRUCTURAL ENGINEER
Pacific Engineering
CONTRACTOR
Bear Creek Construction
CIVIL ENGINEER
Ashley & Vance Engineering
Ashwood sits at the base of a steeply sloped rocky landscape blanketed by the needles from towering ponderosa pines and western junipers. The site is located close to the center of town yet it still feels removed from the city and intimately connected to the Oregon forests and mountains beyond.

The new single-family home was designed for an adventure-loving, social client as a home base to relax and gather with friends and family before heading out to explore the Pacific Northwest. The program balances spaces of privacy and rest with spaces of connection and play.

The three main structures (main house, a large garage and shop, and a detached ADU) are held apart on the site to give a feeling of porosity from the street, and to allow views through to the forest beyond and the main gathering space in the backyard. The living space, glazed on either side, contributes to this effect of porosity and connection. The fireplace structure sits at the center of the house, and connects the main entry directly to the back courtyard. Warm woods, natural plasters, and light-colored concrete make up a soft and inviting material palette, seeking to combat the dark northwest winters and welcome visitors throughout the year.

The main social spaces are oriented around the south-facing courtyard with an outdoor kitchen, bar, and firepit. From there, the gathering spaces split apart and flow into the shop/skateboard space, kitchen/dining spaces, and the living space oriented around the fireplace. A covered roof deck with a fire pit connects the rec room to a loft in the garage that looks down onto the shop and skate ramp.

Private bedrooms perch above the ground with direct views out to the forest creating the feeling of being in a treehouse. The upper level guest rooms, the office, the rec room with bunk beds for kids during large family gatherings, all extend out toward the forested hillside. Rooms extend out to capture southern sun, filtered through the pines. The upper level is a place to rest and recharge for the next adventure.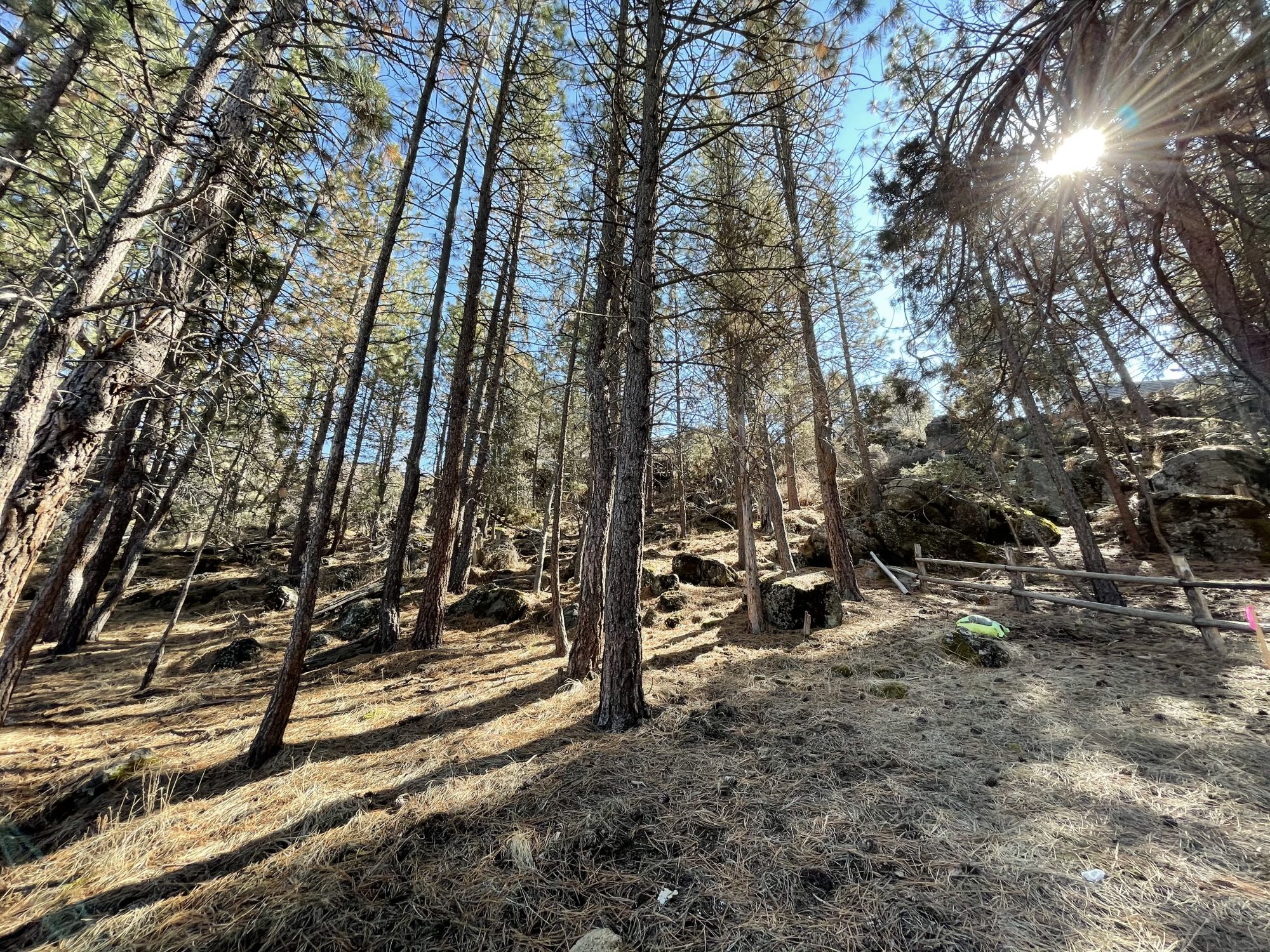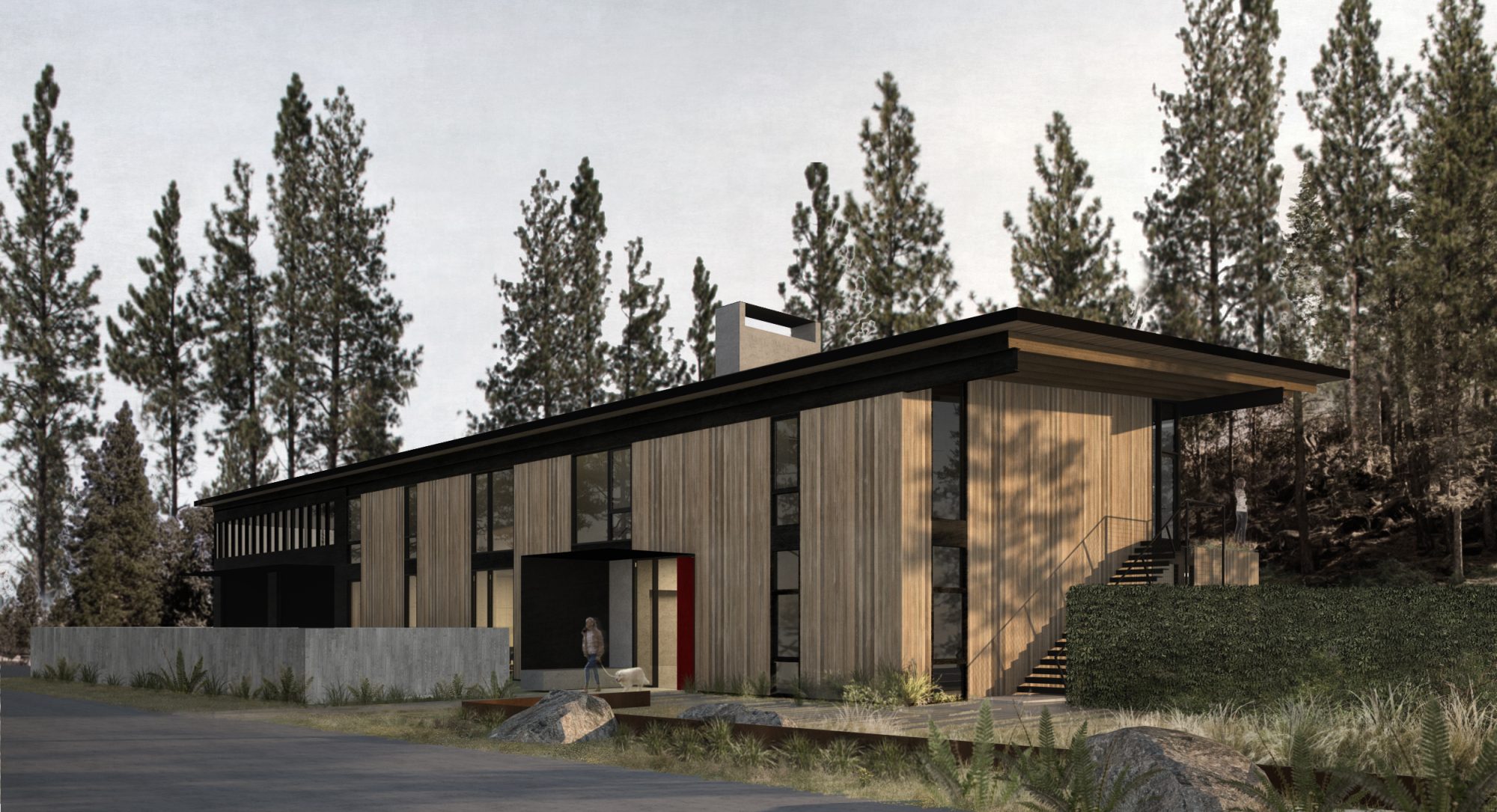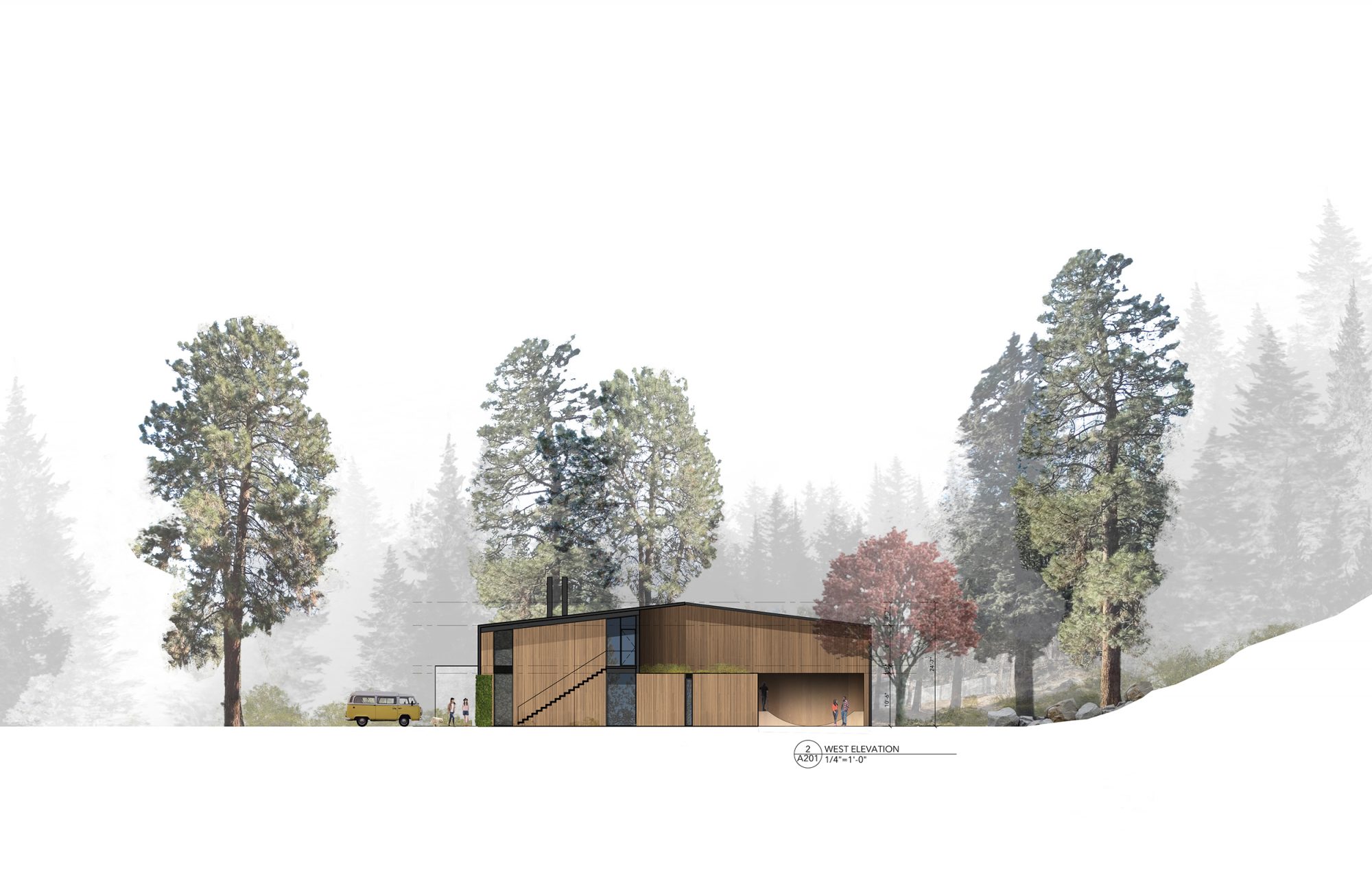 ARCHITECTURE TEAM
Gentry / O'Carroll
Sarah Long
Max Hunold
STRUCTURAL ENGINEER
Pacific Engineering
CONTRACTOR
Bear Creek Construction
CIVIL ENGINEER
Ashley & Vance Engineering