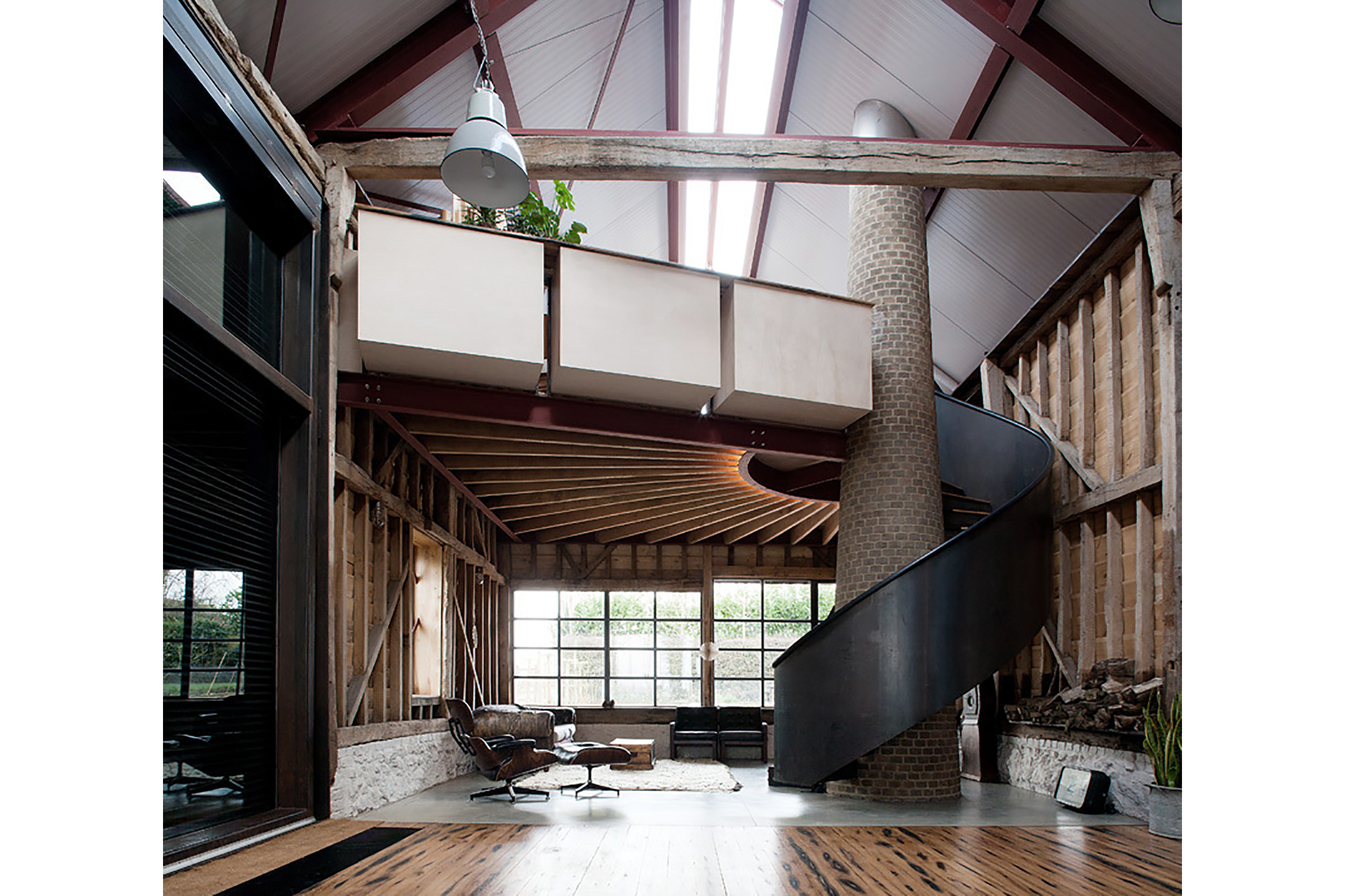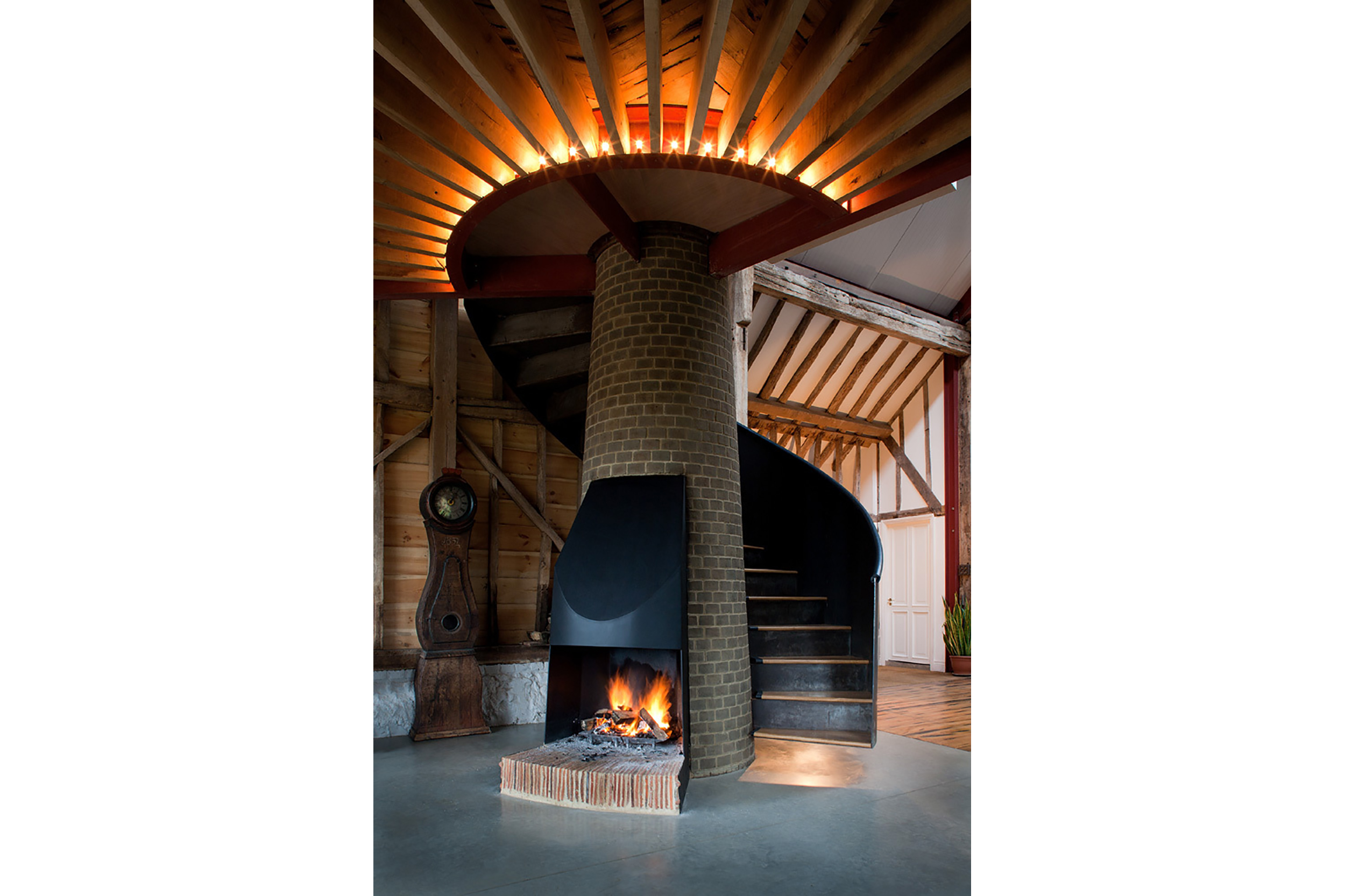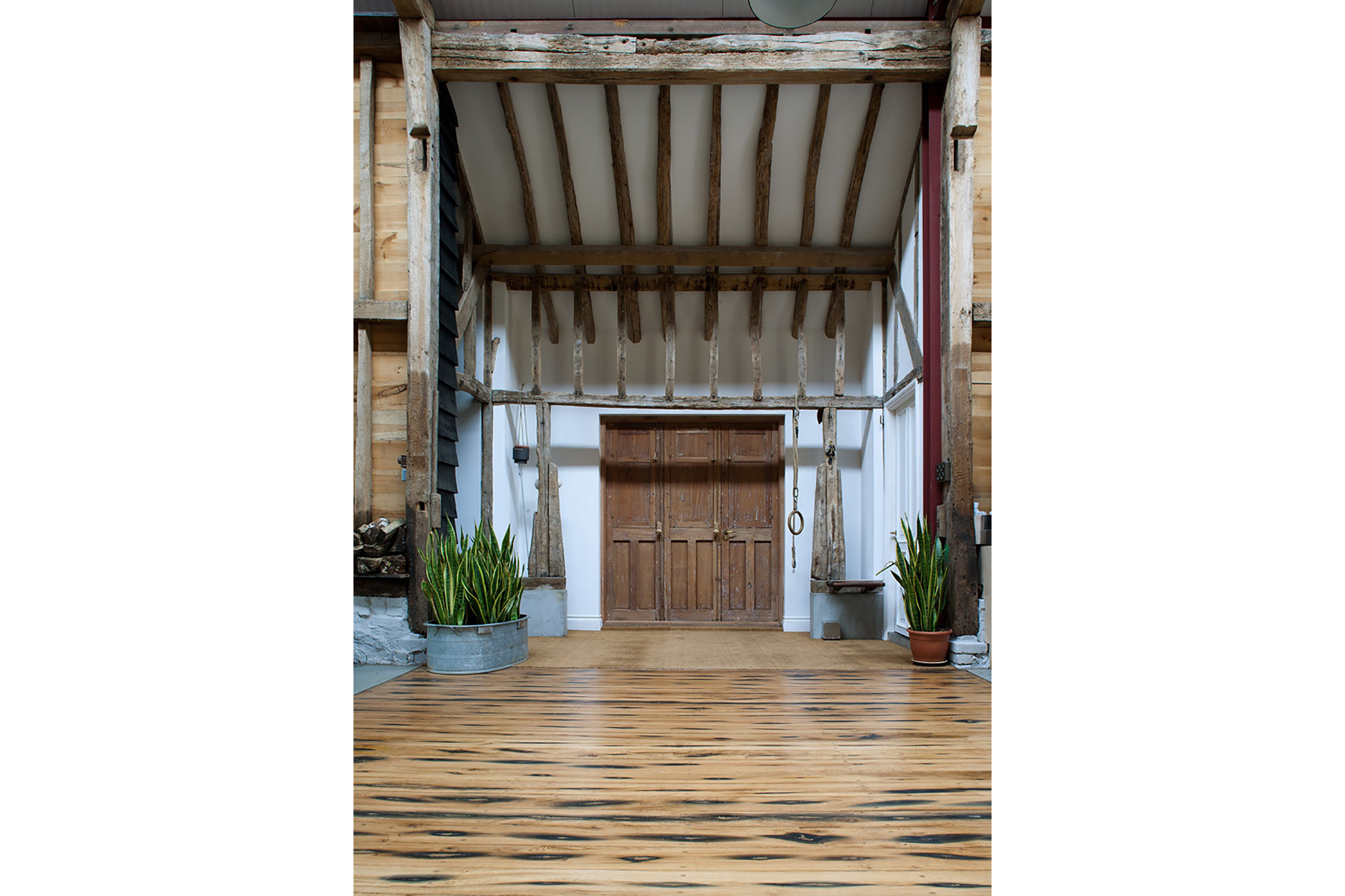 Party Barn

Location: Postling, Kent, UK
Size: 2,130 Square Feet
Completion Date: 2014
Project Narrative
Located in rural England, a cluster of historic agricultural buildings are playfully adapted for use as a weekend getaway. The clients, a fashion designer & a digital designer, are avid collectors of reclaimed architectural artefacts. Together with the existing fabric of the barn, their discoveries form the material palette. The result – part curation, part restoration – is a unique interpretation of the 18th Century threshing barn, a building type that often engenders a uniformity of approach when converted. Rather than demand specific spaces or programmes, their brief focused on materiality and atmosphere, and on creative re-use of the existing volumes. The task was to combine the quality of the surviving barn fragments with the texture and tone of their found materials and to open the structure to views of its rolling pasture setting.
Key to this project is the strong relationship with historic architecture specialists and engineers experienced in preserving such fragile buildings. The challenge is to ensure the client's contemporary vision can successfully co-exist within architecture from a different era.
The conversion has been designed to be sympathetic to the character of the barn. Internally, the proposal restores and reuses all parts of the threshing barn, midrange and dairy creating three guest bedrooms, a master suite, bathrooms, kitchen/dining, and living room.The original green oak framing was in a state of near-collapse at the start of the project: it was carefully disassembled and removed from site for repair by the Green Oak Company, specialists in traditional hand-carpentry techniques. While the smaller stable range remains timber-framed, the main barn frame and cladding is largely cosmetic – the oak is supported by a steel exoskeleton clad in a super-insulated industrial SIP system. This structural approach allowed for rapid completion of the building envelope and incorporation of the huge opening mechanisms.
One of the central spatial challenges was the insertion of a mezzanine (for sleeping and bathing) into the main volume. A tapering brick chimney supports the corner of the mezzanine, and incorporates a cantilevered, waxed steel staircase and an open fireplace. This hybrid device interrupts the regularity of the three-bayed barn and delineates the different programmes within.
The prevalence of recycled and found materials belie high-tech solutions to the building's operational requirements. A ground-source heat pump harvests warmth from the paddock soil to provide heating & hot water. Reclaimed light fittings were adapted to use long-life, low-energy LED lamps. Integration of heat, light and security systems allow the owners to manage the building and work remotely.

Credits

Architect of Record: Liddicoat & Goldhill
Project Architect: Aimée O'Carroll ARB
Structural Engineer: Fluid Structures
Photographer: Keith Collie, Will Scott