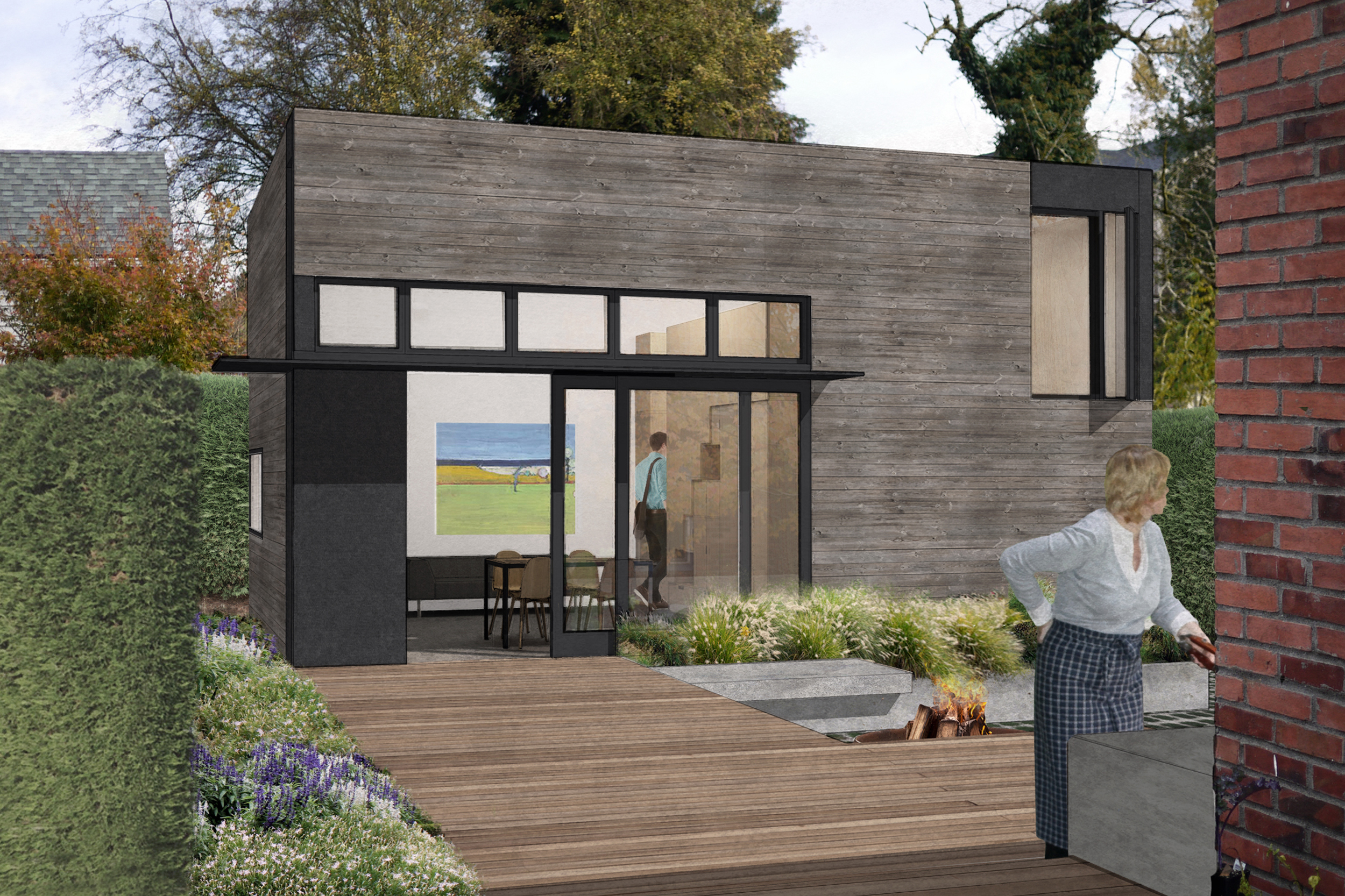 Maisonette

Location: Seattle, WA
Size: 435 Square Feet
Completion Date: Fall 2017
Project Team: Jon Gentry AIA, Aimée O'Carroll ARB
Project Narrative
Maisonette is located in the Central District of Seattle and occupies the rear 1/3 of a residential lot with an existing 1920's main house. The aim of this smaller detached house was to connect with the main house and circulation to the street with a set of outdoor gardens, decks and pathways. The owners wanted the the main house and Maisonette to bookend a large back garden and deck creating a nice communal outdoor refuge from the street life. A large lift and slide door system allows the Maisonette's living room to completely open up and spill out onto the garden. An outdoor kitchen and central fire pit is planned for the back garden to invite large hangouts with a very open style of living.

The cozier sleeping spaces are located in the eastern half of the structure and lined with wood wall panels creating a built in furniture like feel. An alternating tread stair is built into the bookcase leading up to a sleeping loft.

The structure is designed to be simple and efficient. A concrete slab-on-grade with radiant hydronic heating powered by an on-demand hot water system is used to efficiently warm the space. Simple wood-framed walls are built on top of the concrete stem walls and support a structurally insulated panel system at the roof. The exterior palette is also kept simple, using an ebony-stained cedar rainscreen and solid trim panels at select locations.
Credits

Builder: Owner
Engineer: Josh Welch, J Welch Engineering